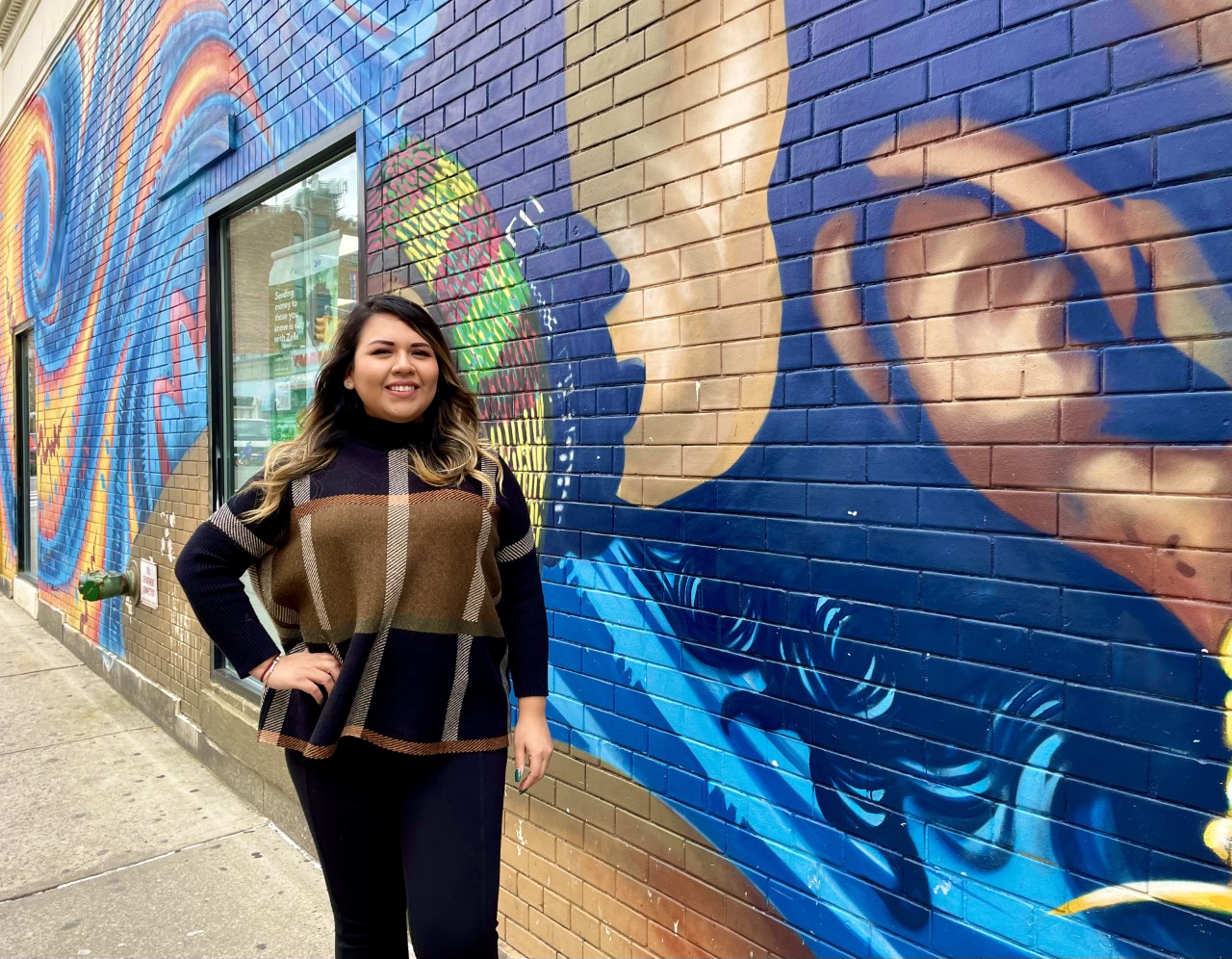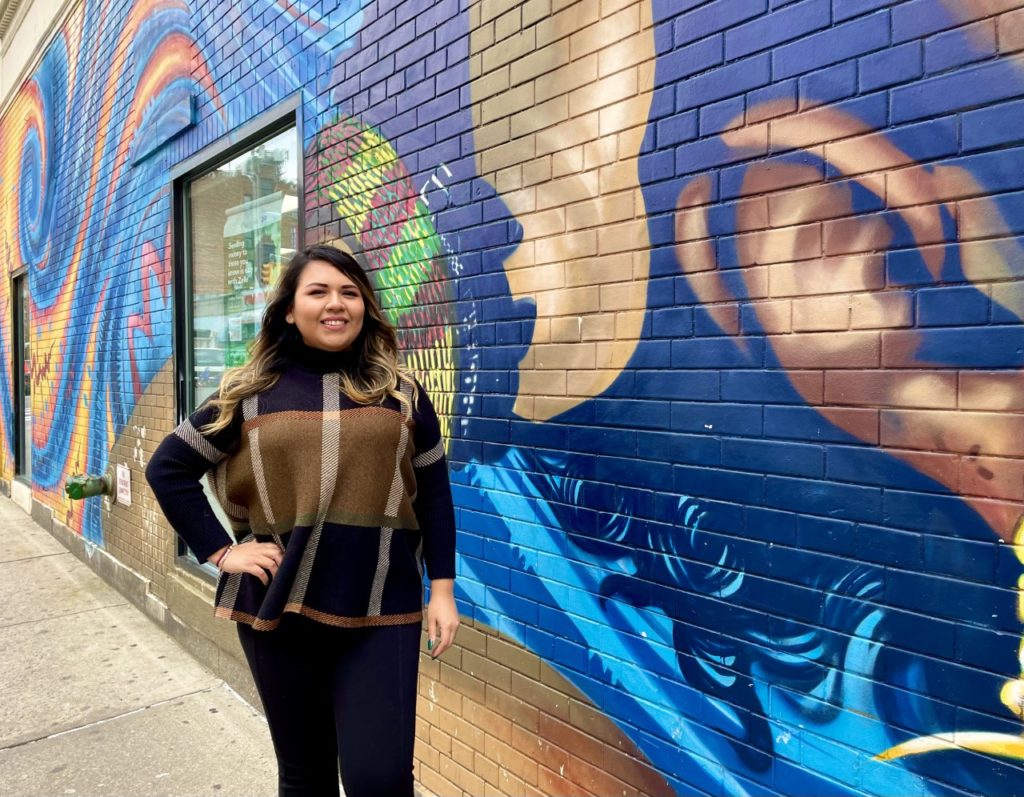 As a small community bank in NYC, building relationships with our clients and community is at the heart of our work. These meaningful connections motivate many of our passionate team members, like Katherine Martinez. This month we look at what inspires Katherine, a Bronxite,  as a Consumer Lending Associate.
Katherine has always been drawn to two things: community and finance. Serving and helping others was instilled in her at a young age when both her high school and college were focused on community service. Her overall love of working with people makes her great at customer relationships and allowed her to know she wanted to prioritize people in her finance career.
The stars aligned for Katherine, now living in Westchester, when she discovered a Spring Bank job posting. Not only was working for a community bank very important, but she was also drawn to returning to the place where she was raised. "There's something different about going back to the community you came from and teaching others what you've learned along the way," she says.
Katherine started her career at Spring Bank as a greeter at the front desk. It was the perfect role for her to connect with customers daily and introduce them to our affordable banking products. Language is  a barrier for many of our clients, but Katherine was able to familiarize them with our services and connect them to the right people.
"The key is to be respectful and polite and treat everyone who comes through the door like an individual. Everyone is going through their own economic situation. Even just saying good morning can make a difference in a customer's day," she advises.
New York City is sometimes known for being impersonal. So, Katherine makes a conscious effort to stick to her ethos and bring a human touch back into daily interactions. That's one of the benefits of choosing a community bank. You get to truly experience personal customer service that isn't offered at conventional big banks.
"I would see the same customers come in daily and know they would feel comfortable at Spring Bank. They feel a part of the community, but most importantly Spring Bank becomes a part of their community,"  Katherine says.
In her new role in the Consumer Lending Department, Katherine has more time to speak with customers one-on-one and share some financial knowledge, discuss the benefits of consumer loans, and find the path that suits them best. We offer unique loan options available as a community bank that aren't offered anywhere else, such as our Credit Builder,  Opportunity Loan and Personal Loan. Katherine assesses the state of her clients' financial journey to see if they are ready to apply for a personal loan and helps them get on track to do so. This not only saves her clients time and money before completing the application process, but it leads them on a path toward financial empowerment.
"It's never 'No, you've been rejected for the loan,' it's always 'Hey, this isn't right for you now, but you can do this instead, like work on building up your credit score, and you can apply in a couple of months,'" she says.
If a client is likely to be denied, Katherine will refer them to our in-house partner, Ariva, who offers free financial counseling, including credit-building planning; or to GreenPath Financial Wellness, another Spring Bank nonprofit partner. Additionally, she'll encourage qualifying clients to apply for our Credit Builder loan, which has a proven track record of successfully improving your credit score in just 12 months.
Katherine always finds joy in seeing her client's reactions when they discover they have upwards of $1,500 in their personal savings.
"What drives me is seeing progress. I'm looking for progress in the work I'm doing. That's what motivates me," she says.
Katherine is a passionate individual who truly enjoys serving the Bronx through community banking. It's people like her that make us the small bank in NY that we are. We're very grateful to have her on our team and for her commitment.
"I also love that Spring Bank is a B Corp. Knowing that we are doing something for the community [as a B Corp] is big for me. I've always been focused on how we can do better not only for individuals but for the environment," says Katherine Martinez, Consumer Lending Associate.
Thanks to Katherine for investing in the future of the Bronx and the greater New York City area with us. We are grateful to have her on the team!
Discover more about our personal lending options and our continued impact:
APPLY: Check out our Credit Builder, Employee Opportunity, and Personal Loan options and contact us to inquire about applying.
READ: Learn more about why we became a B Corp bank!