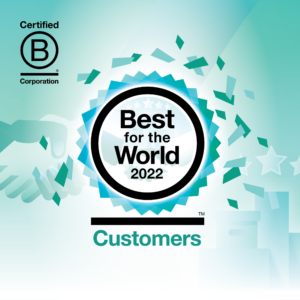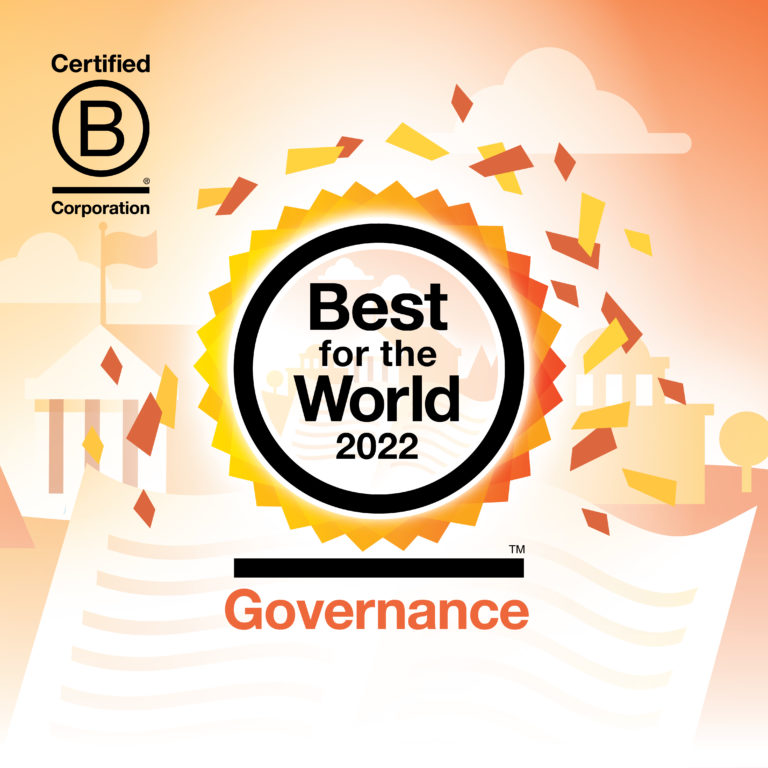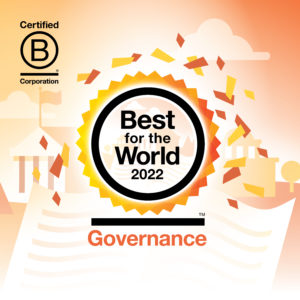 "Being a B Corp allows us to keep our core values front and center. When you run a business day-to-day, it's tempting to take the easiest path to profitability. Having the B Corp principles and B Corp metrics ingrained into our DNA over the past six years helped us guard against this and allows us to be the company we set out to be when we first started Spring Bank."
 – Demetris Giannoulias, CEO
We are elated to share with the community we so proudly serve that we've been awarded for Best For the World™ in Customers and Governance by B Lab for the sixth year in a row! This recognition is so much more than a badge of honor. It's a reminder of our commitment to create a world where all people have equal access and the opportunity to build prosperous and abundant futures for their families and communities.
For most banks in NY, striving for social and financial equity is seldom the norm — but ethical banking and stakeholder primacy has always been in our DNA. Here's how our ongoing initiatives earned us the Best For The World™ 2022 award:
Keeping It Local
As a community bank in Bronx, New York, we strive to create the best personal savings account, personal checking account, and loan products to help underserved clients build wealth and avoid getting trapped by predatory services. While conventional banks often neglect or take advantage of underbanked consumers, we commit to constantly innovating our services based on the needs of our community in order for the people of NYC to thrive. Our offerings are affordable and accessible, and we work to ensure your path to financial security by providing education and resources through our financial wellness partners.
Keeping It Human
We love our customers! We don't say that lightly. We work hard to create a personal banking experience because our customers are our neighbors. Additionally, many staff members have been born in or live in the Bronx and Harlem. So, it's personal for us too. We do our best to meet the financial needs of the community, working together toward financial inclusion, wellbeing and prosperity — because it's our home, too!
Supporting Small Business
Small businesses bring life to local communities and serve as the backbone for the U.S. economy. Our clients work not only to create a livelihood for themselves, but also to keep jobs in our neighborhood and wealth within the community. Traditional banks make relationships with small business accounts transactional. Our approach is different: we seek to encourage entrepreneurship, offer resources, and be a partner to small businesses throughout the New York area.
Being a B Corp
B Lab's programs and tools help B Corps like us and non-B Corps plan for a resilient future conscious of our social and environmental footprint. The organization continually evolves their tools and strategies to measure impacts in the areas of governance, workers, community, environment, and customers.
As Best for the World™ in Governance, we were evaluated by our "overall mission, engagement around social/environmental impact, ethics, and transparency in formally considering stakeholders in decision-making." Our impact makes us one of the top 5% out of 5,000 certified B Corps worldwide to receive the award!
As a B Corp since 2016, we measure our progress in meeting the impact goals held by B Lab —but we especially hold ourselves accountable to our customers. In doing so, we work to embody what it means to use business as a force for good and contribute to the collective goal and vision of the B Corp movement: to transform the global economic system to benefit all people, communities, and the planet.
We accept the Best For The World award with sincere gratitude — and offer congratulations to our fellow awardees! If you're looking to be supported by a bank that serves the best interest of you and your community, contact us about opening a personal savings or new business bank account