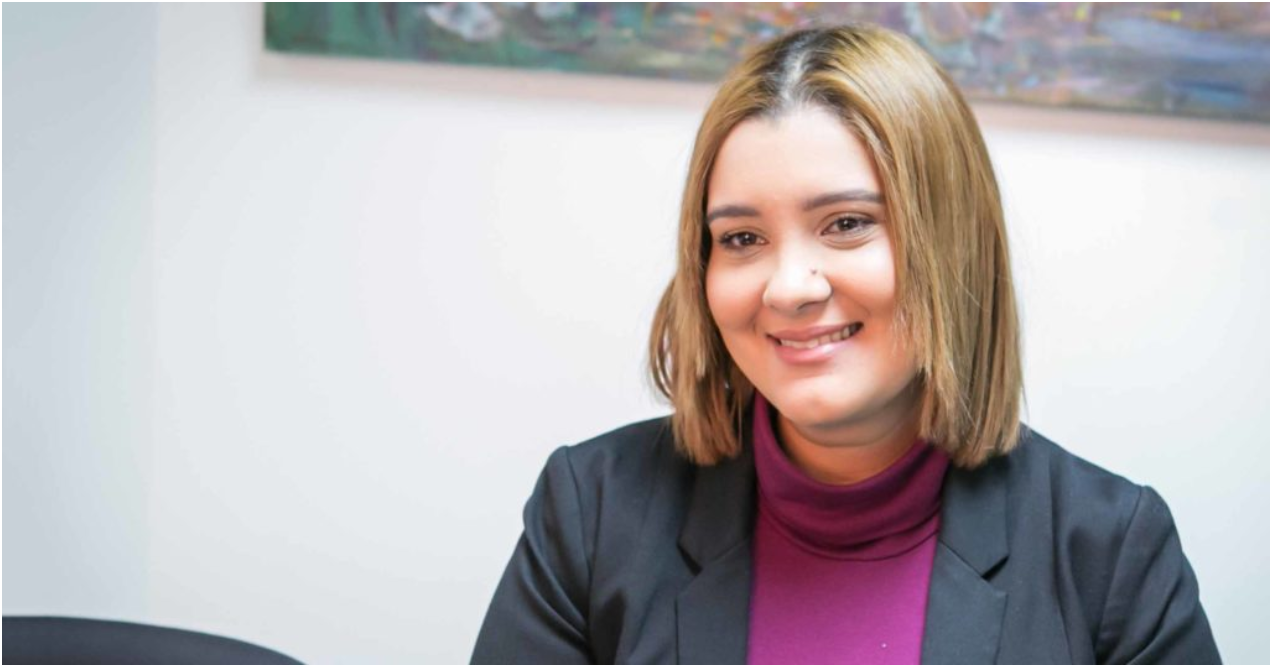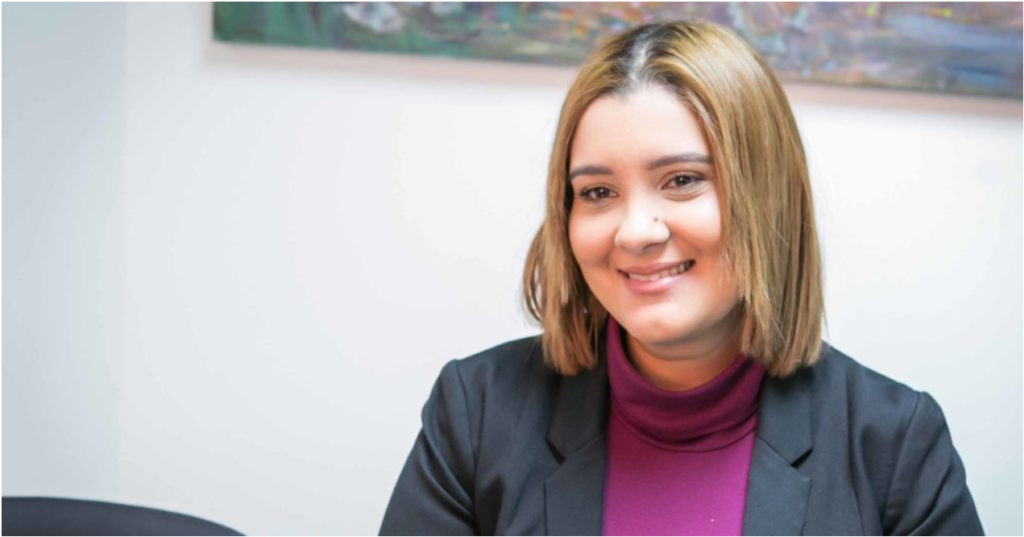 We're not always strictly business. We value building personal relationships with our clients and community. Our staff spotlights are an opportunity for our clients and neighbors to get to know the committed team that makes Spring Bank the community bank in NY that it is!
This week, we shine the light on Carol Guzmán, our Community Development Portfolio Manager. Take a look:
Spring Bank: How long have you been at Spring Bank?
Carol Guzmán: I started working here in November 2015, so it's been seven years.
SB: How did you get into banking and why?
CG: I was always interested in banking, even at a young age—it's the reason I studied Business Administration in school. It's easy for me to work with numbers, and I enjoy helping others.
SB: What are the three most important things you've learned during your time at Spring Bank?
CG: I've learned a lot while working at the best local bank in Bronx, New York! The most important thing is teamwork. I've also learned how to turn challenges into opportunities, and how to step out of my own independent work to support my co-workers.
SB: What have you enjoyed most about working in Consumer Lending?
CG: I value that I can help people in our community with their financial needs. I've helped clients improve their credit through our Credit Builder program, secure accessible and sustainable transportation through our E-Bike NYC Loan, apply for personal loan, build their personal savings, and more. Lessening the financial stress of our clients takes a significant burden off their shoulders, and it makes me so happy to be able to do that.
SB: Tell us what the new role entails. What will you be doing?
CG: In my new role as Community Development Portfolio Manager, I'll train and supervise our new Consumer Loan Officer, as well as manage loan delinquencies. I'll also assist our Community Reinvestment Act Officer with collecting data for grant reports. Lastly, I will support the Commercial Loan Department with daily operations.
SB: What are you most excited about in the new role?
CG: I love to learn new things, so I'm looking forward to learning more about our products and services—that way I can provide a comprehensive answer when I'm asked a question about our offerings.
SB: What inspires you or motivates you to be part of the team at Spring Bank?
CG: There's always something new that's useful for the community that we're working on as a team. It's very inspiring to be surrounded by people who share the same passion and interests as me.
SB: You work closely with mission-based consumer lending. Does the mission create value for your work? How so?
CG: Definitely! Being able to help our community brings so much value to my work, on both a personal level as well as within the community. Whether it's helping an individual looking to apply for personal loan, a staff member from a partner employer in our Employee Opportunity Program looking to access The Opportunity Loan, or a small business seeking additional funding, I can connect clients to the right services that resolve their financial issues. It brings me great satisfaction to know that we have the tools to help our clients make healthy, positive financial decisions.
We're thankful to have committed people like Carol on our team, and we wish her the best of luck in her new role! Thanks to Carol, our Personal and Commercial Lending team and services are better than ever before.
Do you have a personal checking account or personal saving account with us? We have a variety of credit-building loans available for you. If you're an entrepreneur looking to start or expand your business, check out our small business loan options. Feel free to contact us if you'd like a member of our team to walk you through our many loan products and services that can help you build a more prosperous and abundant future.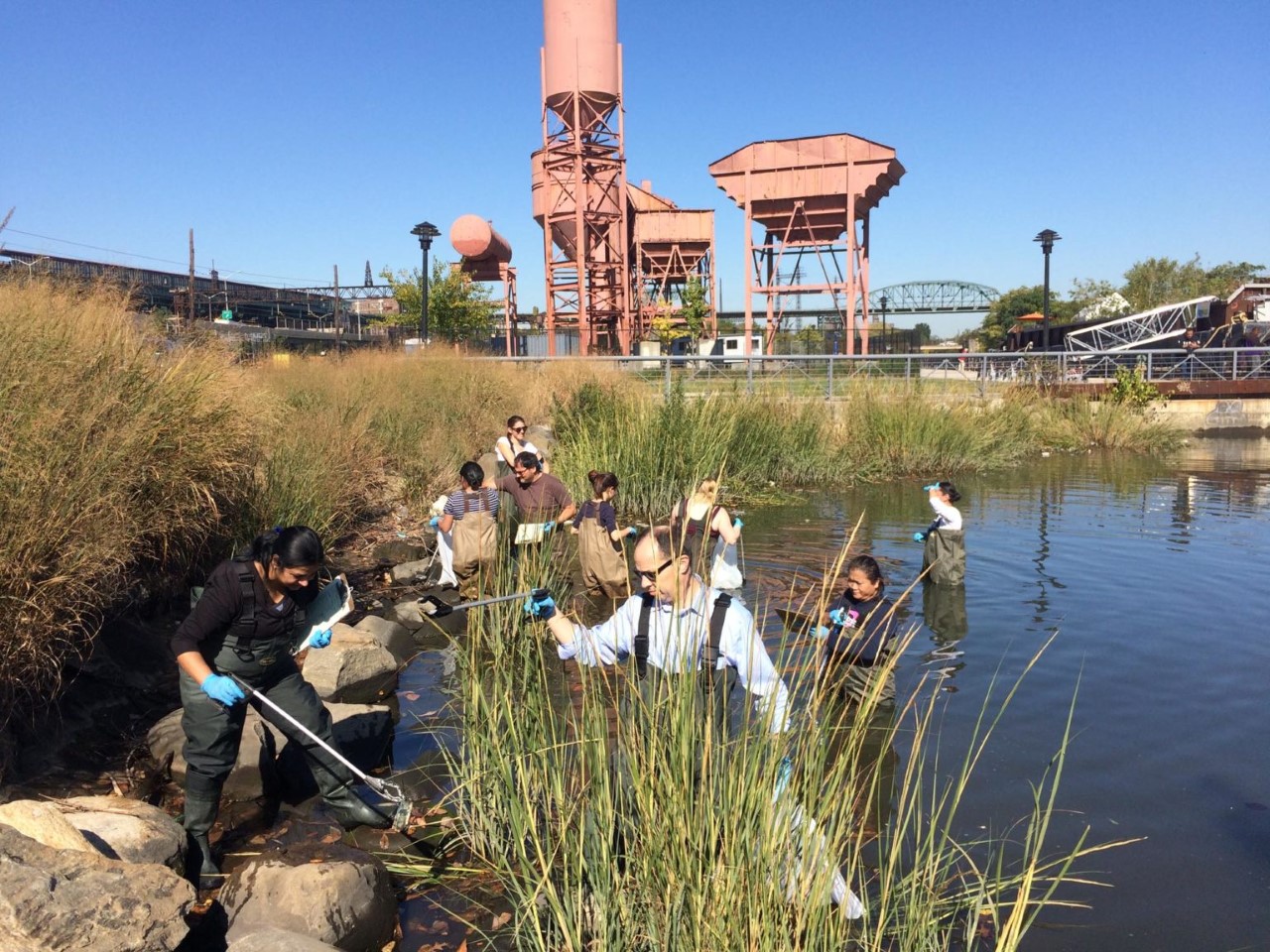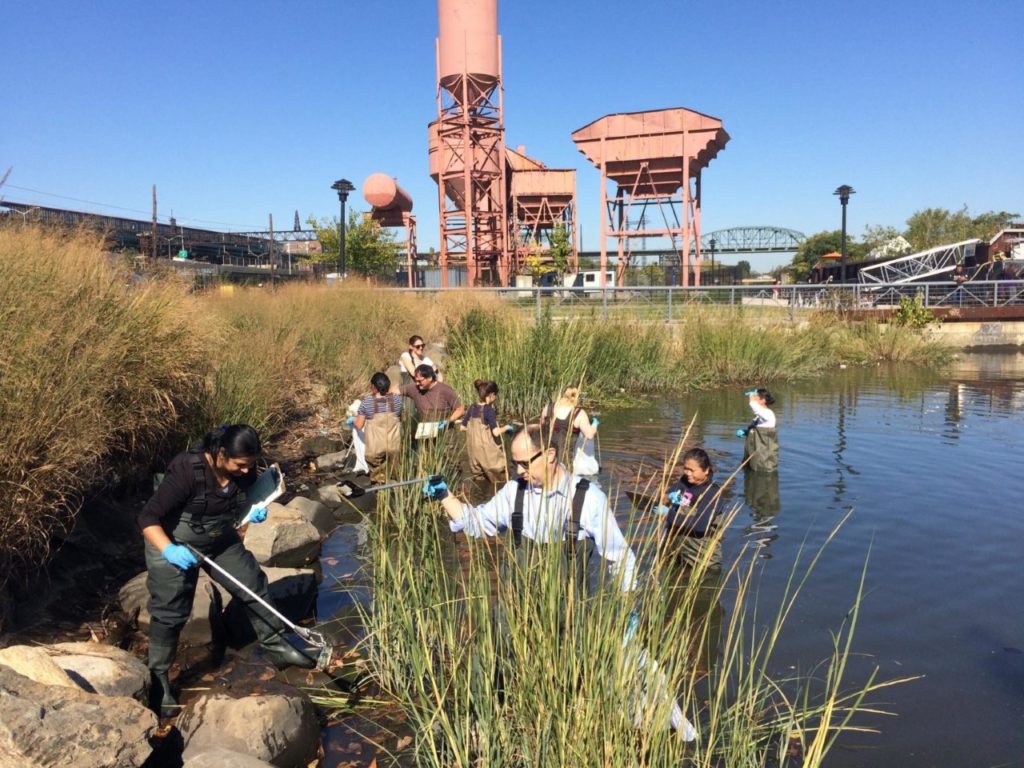 As a community bank, we like to amplify the work of the nonprofits in The Bronx that help our neighborhood thrive and to offer nonprofits tailored banking services. We're proud to support The Bronx River Alliance and their mission to make The Bronx River a healthy recreational, educational, and economic resource for surrounding communities.
The Bronx River Alliance has an important legacy in the borough dating back to the 1970s. Then, efforts to improve the environmental quality of the river were made through the Bronx River Restoration and Bronx River Working Group. The Bronx River Alliance, established in 2001, is a combination of these initiatives and serves as a coordinated voice for the river. Through equitable restoration, environmental protection, and public education, the Alliance is a notable nonprofit leader, transforming the 23-mile-long river for present and future generations.
"Bronx River Restoration started in the 1970s. Anyone who is contributing to the restoration is supporting that legacy," says Jennifer Seda, Volunteer Program Assistant.
Jennifer joined the Alliance in 2021. When she realized that the parks she knew growing up were being transformed into accessible public spaces by members of the community, she felt excited to join in. She started out as a Seasonal Conservation Crew member, then transitioned to Volunteer Program Assistant. Jennifer's role now consists of connecting the community to different opportunities along the river.
"It really does take the whole village. Not just inside the workplace, but also outside: connecting with different organizations and community members of other grassroots groups. It takes all of us to do this type of work," she says.
The Bronx River Alliance partners with groups such as Concrete Plant Park and Rocking the Boat to provide free community programs. The Alliance also learns the needs of their neighbors through three advisory board teams — the Ecology Team, Foodway Team, and Greenway Team — so that the community can guide the work they do. These teams host virtual meetings which are open to the public.
We've provided The Bronx River Alliance with personalized banking services that are more customized than larger banks in NY. We're able to meet the organization's needs with our highly responsive customer service team and nonprofit financial products.
"Spring Bank has proven to be a valuable ally to the Bronx River Alliance, offering various financial instruments, valuable financial guidance at the onset of the pandemic, and supporting our fundraising efforts. Spring Bank sets the bar high for what a model local community bank should be," says Daniel Tapia, CFO of The Bronx River Alliance.
It's more important than ever that we contribute to causes that protect the environment. As a certified B Corp, we recognize that environmental inequity is directly linked to financial inequity, so we're committed to green banking: that means never investing in fossil fuels, maintaining carbon neutrality, offering paperless e-statements for our personal checking account, personal savings account, and business checking account customers, and more.
Victoria Toro, Community Outreach Coordinator, has been with the Alliance for over two years. Bronx-born and raised, she's honored to contribute her passion and knowledge in marine biology with the community.
"Green infrastructure is so important. These systemic problems require systemic investments. We talk about climate justice under the umbrella of environmental justice. That's always the framework that we're trying to engage folks in," Victoria says.
Supporting local initiatives is what strengthens our community. That's why we also offer personal loan options like our E-Bike Loan NYC: our goal is to create opportunities for New Yorkers to have a healthier, more affordable commute that also supports a greener future for our city. Learn more about our E-Bike Loan NYC and apply for a personal loan here.
The climate-related issues that The Bronx faces – such as flooding – have a huge impact on the river and the people who live near it. For example, during Hurricane Ida, the safety of the community was at risk. The Alliance's programs were directly impacted because of a lack of access to public spaces due to storm damage.
The Bronx River Alliance is doing their part to rally the community around this issue. Diogomaye (Dio) Ndiaye, Director of Development and Communications, joined the Alliance to support fundraising and communications. As a Bronx resident, he wanted to shift the narratives surrounding The Bronx, while also doing work for the environment.
"In Black and Brown communities, there's a lack of access when it comes to environmental justice careers. The feedback we've received from young students is that The Bronx River Alliance is giving them the opportunity to start thinking about potentially having a career in the environmental field. We're providing them with new possibilities for their futures," says Dio.
By teaching people to love the environment, they become stewards.
Check out these upcoming events hosted by The Bronx River Alliance to learn more about the organization and get involved:
Foodway Tour: Join Journei Bimwala, Artist in Residence at the Bronx River Foodway, as they introduce both familiar and unfamiliar plants growing in the Bronx River Foodway, an edible food forest located in Concrete Plant Park. Multiple dates throughout November.
Compost Drop-Off: Stop by the Bronx River House in Starlight Park Fridays from 9-11 AM to drop off your weekly food scraps to be turned into compost.
Pitch In to Pick Up: Volunteer to clean up the park and steward the Bronx River! Your efforts not only protect wildlife and the Bronx River ecosystem, but they also help identify sources of trash so pollution can be stopped where it starts. Gloves and tools provided; join on Monday mornings throughout November at Starlight Park.
Looking for more information on nonprofit banking and lending? We've got you covered.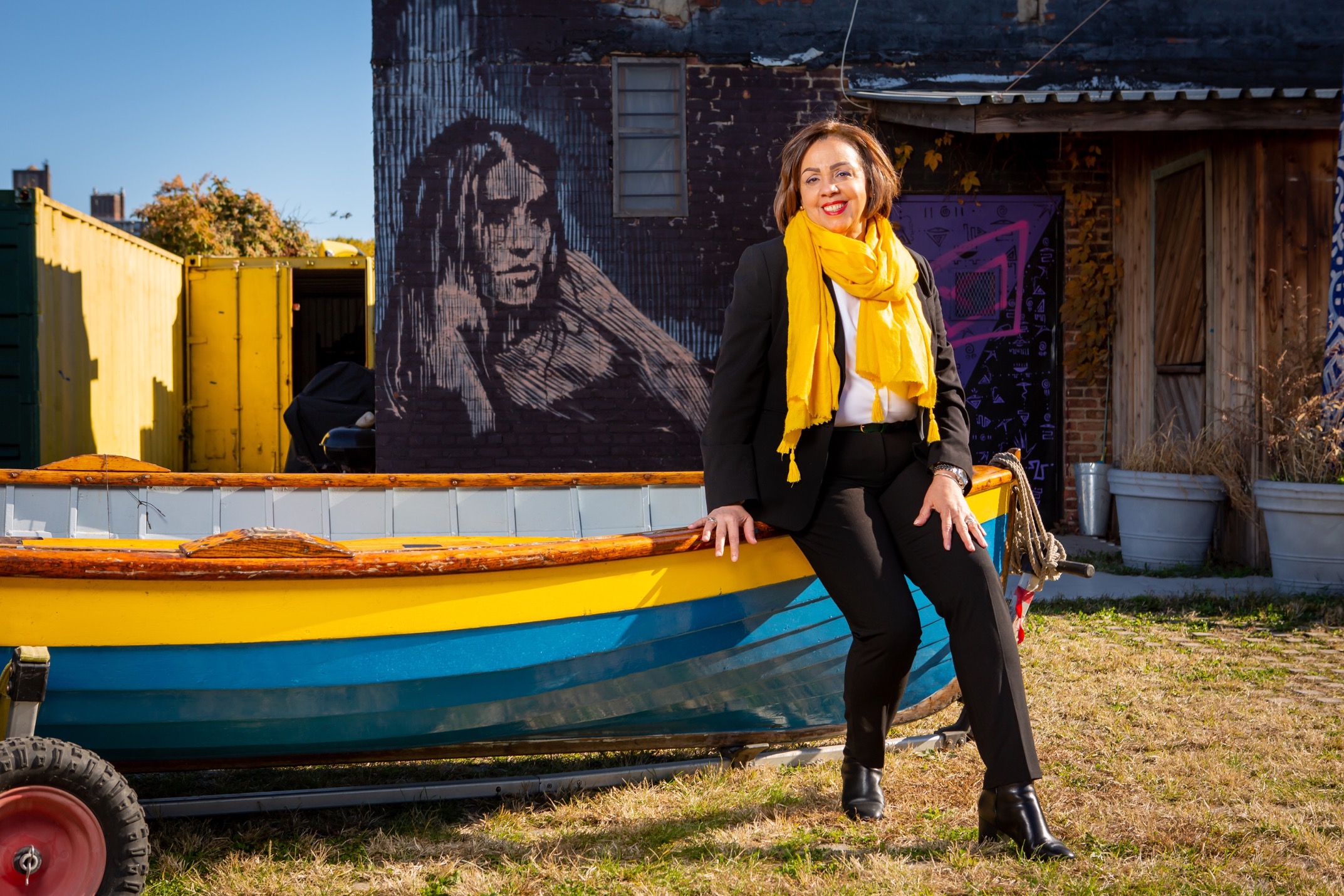 "Our culture is rooted in community and personal relationships. We value our clients and prioritize one-on-one connections to understand their goals and who they are. By doing so, we can serve them better." – Josefa Ruiz, Spring Bank Branch Manager
While we're proud of our designations as a B Corp and Community Development Financial Institution (CDFI), we know that it's the people who make up the Spring Bank team that truly make us a community bank. Their kind, personable, and caring energy connects individuals, small businesses, and nonprofits to our affordable services which help our neighborhoods grow. 
That's why this month we're happy to introduce you to one of our valued team members, Josefa Ruiz. 
Josefa has been with Spring Bank for six years as the Vice President and Branch Market Manager for our Harlem and Bronx locations. She's done everything from consumer lending to personal banking to commercial banking. Her current role consists of training staff to be "universal bankers," meaning that they can both serve as tellers and also know our full suite of financial products in order to support our clients, whether it's a nonprofit seeking a loan or a local entrepreneur looking to open a new business bank account. Building a team with a diverse skill set means that no matter who our clients meet or what their needs are, they're in good hands. 
While Josefa's top priority is coaching and mentoring staff, she also contributes to the bank's growth. Like many of our team members, Josefa has a real commitment to the bank's success, which comes through her work. 
"Working at Spring Bank is something I'm truly proud of. I've put my efforts into investing in this community and I want to see it grow," she says.
Josefa is always learning something new. As a small bank in NY, she's been able to get involved in bank operations in a way that branch managers at larger institutions typically don't. This allows her to support her teammates better and quickly make improvements, something she never experienced working for big banks in the past. 
"If there is ever a concern, I can communicate with the CEO, COO, President, or the Chief Lending Officer easily. They really value my opinion, and you just don't see that at other institutions," Josefa says.
Thanks to Josefa, our staff is guaranteed to give you a personalized experience, whether online or at a branch. She understands that accessibility is everything when it comes to serving our community, and proudly shares how our services are designed to make banking convenient and easy, and built to support you, your business, and your family for the long term. 
For example, we offer Zelle through our Spring Bank app so you can securely pay rent, split a bill, or gift money instantly. We also know that 40% of New Yorkers are foreign-born, so you can open a personal checking account or personal savings account with us as a non-resident with just an ITIN. Did you recently apply for personal loan and want a status update? You don't have to call an 800 number to get in touch – simply call our direct line and get instantly connected to a real team member who will support you.
As Josefa says, "Our culture is rooted in community and personal relationships. We value our clients and prioritize one-on-one connections to understand their goals and who they are. By doing so, we can serve them better."
Our mission has always been to serve the needs of individuals and small businesses in New York City. While we continue to make our impact felt as a community bank in Bronx, New York, we have plans to make our affordable and transparent services more accessible by expanding our branches into Brooklyn in the next few years. And Josefa will be part of it every step of the way.
"We value our clients. We ask questions and truly listen to the answers – we're not just here to sell a product. It's important to us to be there for them because it's the relationships that make the Spring Bank culture and community what it is," she adds. 
Thank you so much, Josefa! We are so grateful to have you on the Spring Bank team and look forward to continuing our mission to build a stronger, more resilient NYC together.
Interested in learning more about Spring Bank? Find out what makes The Bronx a place where everything is possible or get the back-to-school season started off on the right foot with 6 healthy money management tips to teach kids and young adults. 
Meet other members of our team: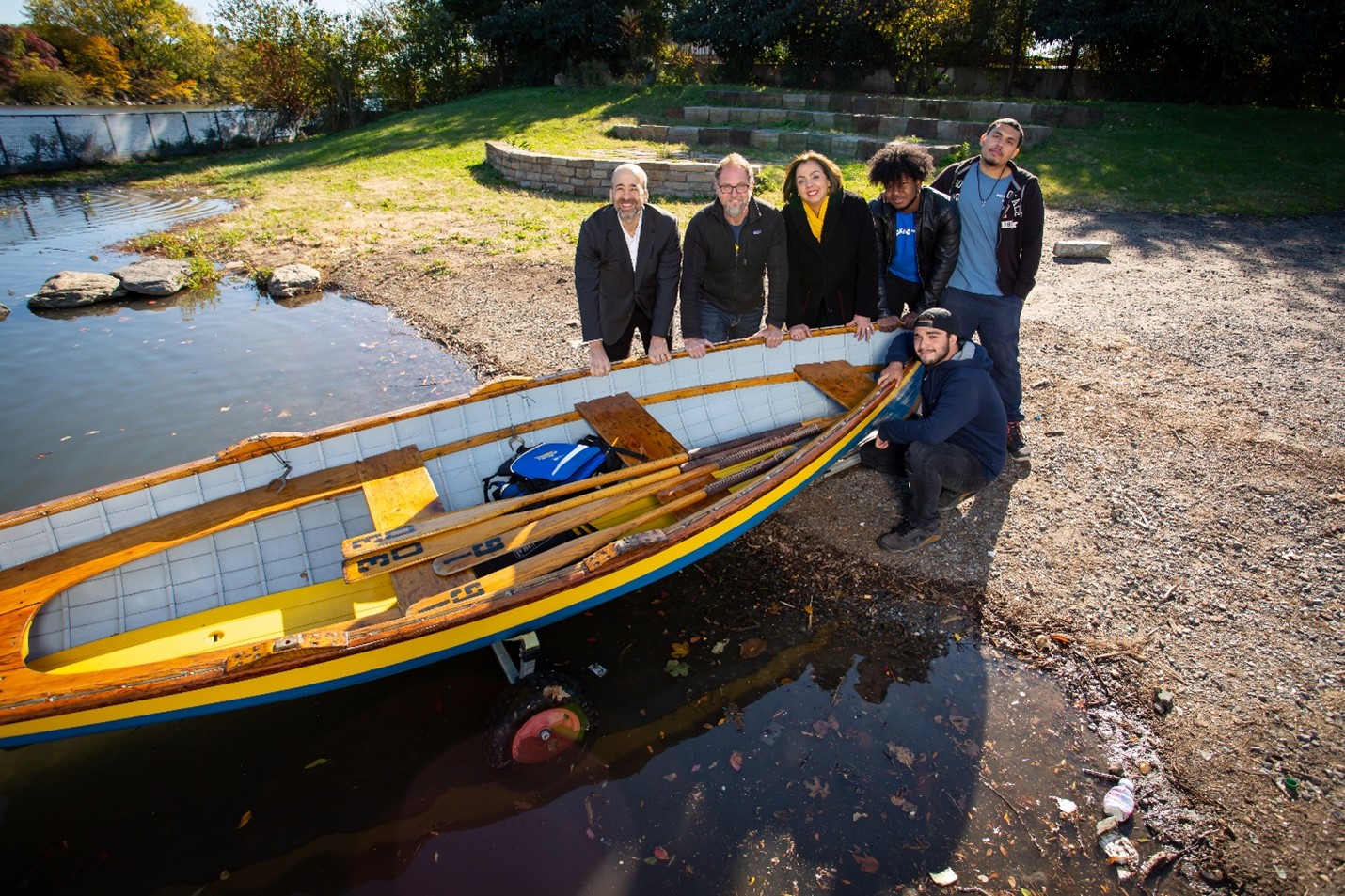 We strive to be more than a bank. Our goal is to bring ethical and inclusive finance to the Bronx and the greater New York City area. As NYC Climate Week kicks off, we want to share our recent pledge to Bank.Green's Fossil Free Banking Alliance, an organization that  recognizes banks that divest from — or, as in our case, have never invested in — fossil fuels.

With this new commitment, we certify that we will not fund the production or extraction of fossil fuels. Pledging with Bank.Green is just one of the ways we take action on our commitment to better banking with Bank for Good, the national movement of banks who recognize their responsibility to address the climate crisis.
We also continue to improve our measures internally. For example, we have been carbon neutral since 2018. As a B Corp, doubling down on our environmental impact is a core value of our ethos.

We're making certain that we're not only carbon neutral, but also ensuring that our actions internally and externally reflect the same goals in protecting the environment. 
We take a stand against fossil fuels because it not only negatively impacts the environment at large, but they also directly contribute to climate change's effects on the communities we serve. According to the EPA, "the effects of climate change disproportionately fall on underserved communities who are least able to prepare for, and recover from, heat waves, poor air quality, flooding, and other impacts." In short, environmental inequity goes hand-in-hand with financial inequity. Taking the Bank.Green pledge and taking action is a part of our vision to build abundant futures for our clients and their families for the long-term. 
There is no set plan for sustainability that will work forever. We are constantly evolving in terms of our goals and initiatives to improve our impact.
We adapt to changes as we continue our sustainable journey. With our commitments to Bank.Green, Bank for Good, as well as other climate-friendly initiatives like our E-Bike Loan NYC and Green Personal Checking Account, we are closer than ever to transforming how banks do business for good. We hope to inspire other banks in NY – and across the country – to do the same. 
Ready to take climate action? Check out some ways you can go green with us: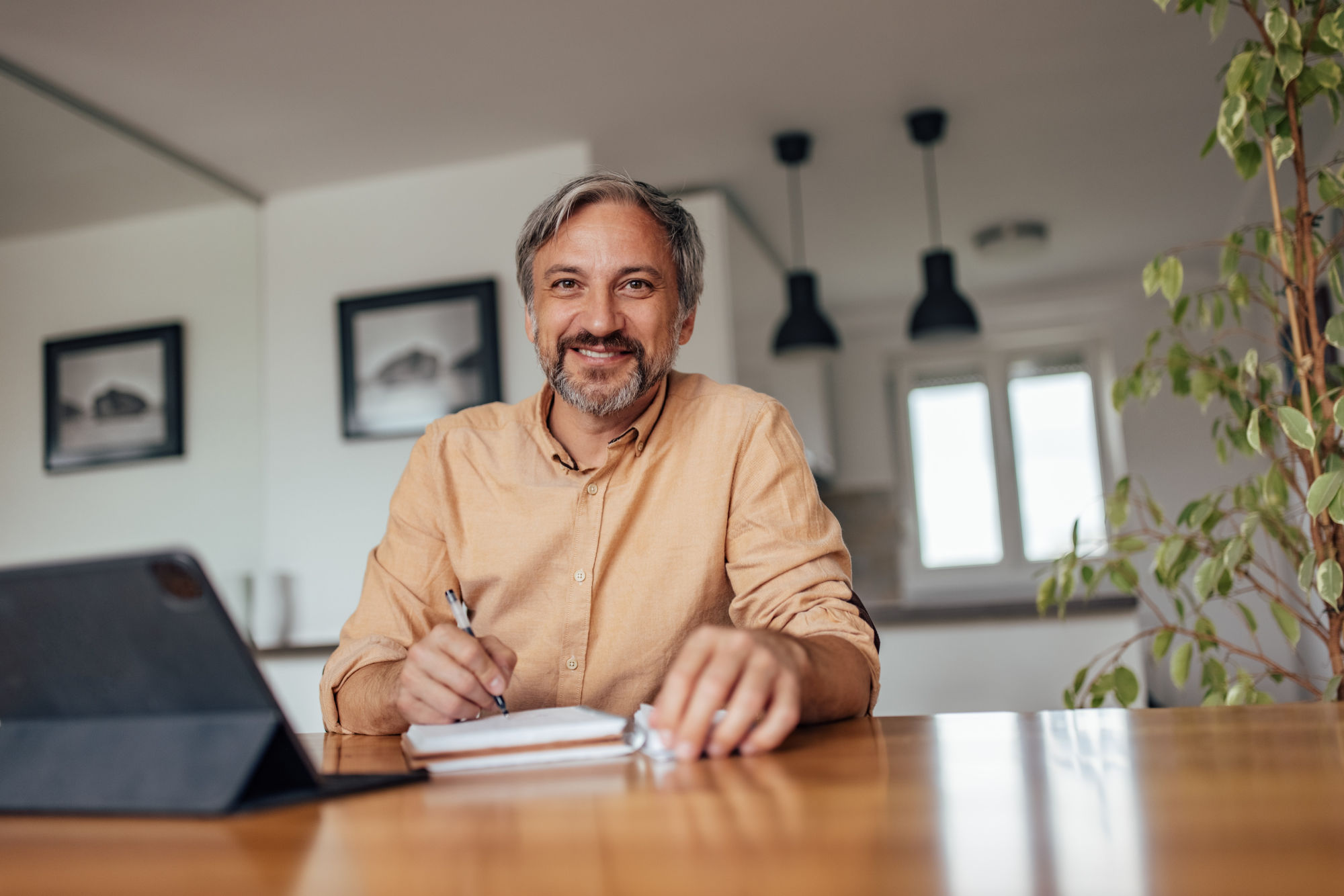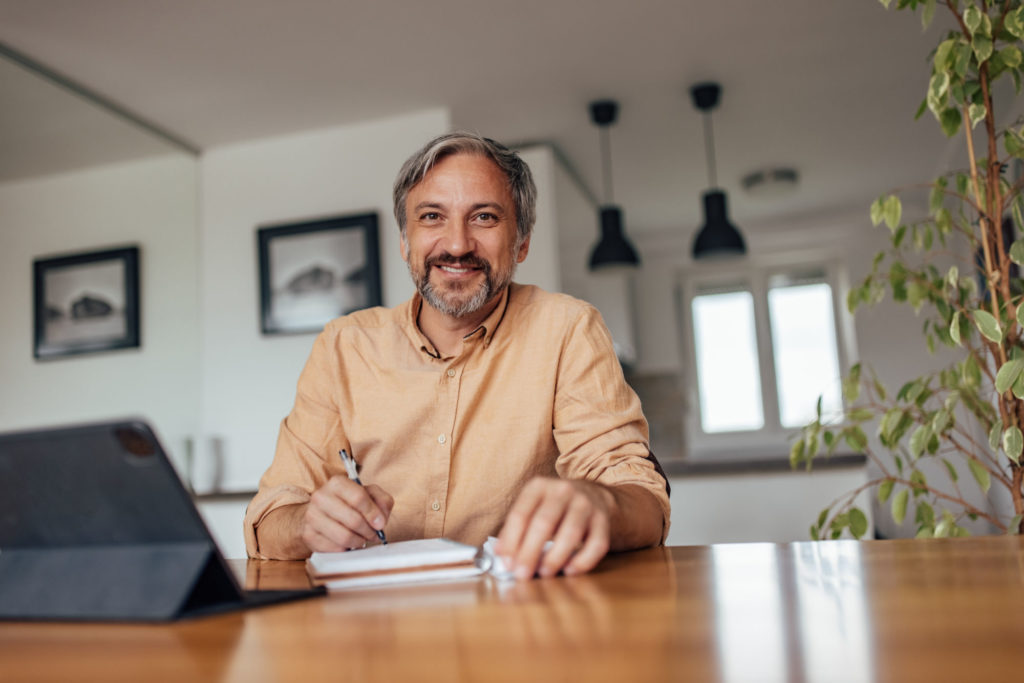 We know you have enough to do running your own business. With a Spring Bank business banking account you don't need to use a third-party service to handle your transactions you can simplify your business transactions with Autobooks.

Having a business checking account with Spring Bank means organized bookkeeping and professional credibility, even for the newest businesses. Autobooks allows you to step it up a notch by sending invoices, accepting payments, and getting paid directly to and from your business checking account. Plus, accepting credit card payments has never been easier! 
With Autobooks, you can:
Send professional invoices: customize and send invoices right to your customers. Autobooks offers seamless payment options through email or text messages.
Receive payments directly: customers can fulfill invoices through debit cards, credit cards, or bank transfers. Payments are sent directly to your small business account.
Monitor payment activity: stay up to date on the status of your invoices. See who has viewed, paid, or is past due. You can also access other financial documents like Balance Sheets or General Ledgers so you always know where your business's finances stand.
You didn't get into business to spend all of your time on administrative tasks. Do more of what you love with Autobooks! Try it out by sending a test invoice today or book a demo with us so we can show you how quick and easy it is to use.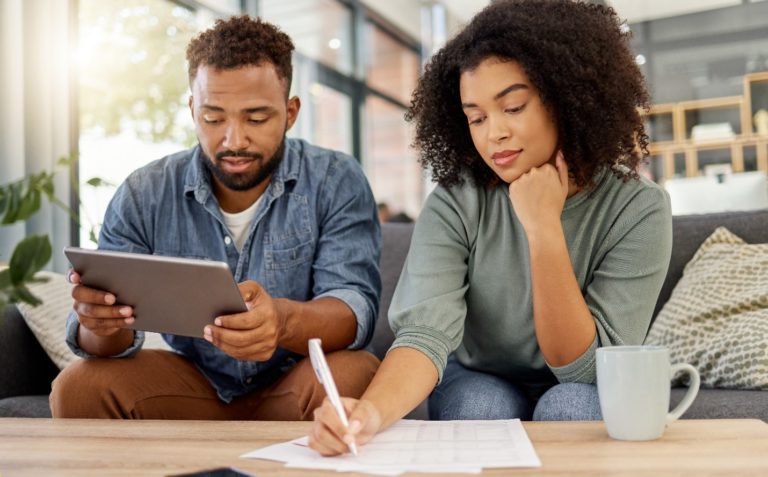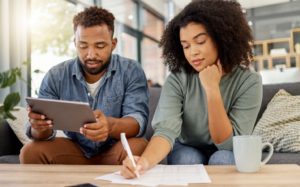 In partnership with GreenPath Financial Wellness
With inflation running at a high rate, you may feel some extra pressure on your household budget right now. Knowing how to navigate this period is critical to financial wellbeing.
Our partners at GreenPath Financial provide free financial wellness and counseling services, and they've put together some helpful steps you can take to stabilize your budget and sustain yourself throughout this inflationary period and in the future.
Take a look:
Check-in on your financial situation. Has your household income changed? Have you adjusted your budget for rising groceries, transportation, or other expenses? Review your existing budget to check on your cash flow. Having healthy money habits can help you better plan for these circumstances. If you don't have a budget and don't know where to start, GreenPath's expert counselors can help you set up a spending plan or roadmap of your monthly expenses.
Inflation might seem scary, but it doesn't have to be. As a community bank in NY, we offer our clients perks like cash back rewards and safe & easy money transfers, as well as access to free tax preparation and free financial counseling from our trusted partners to help you take control of your money and build a successful financial future.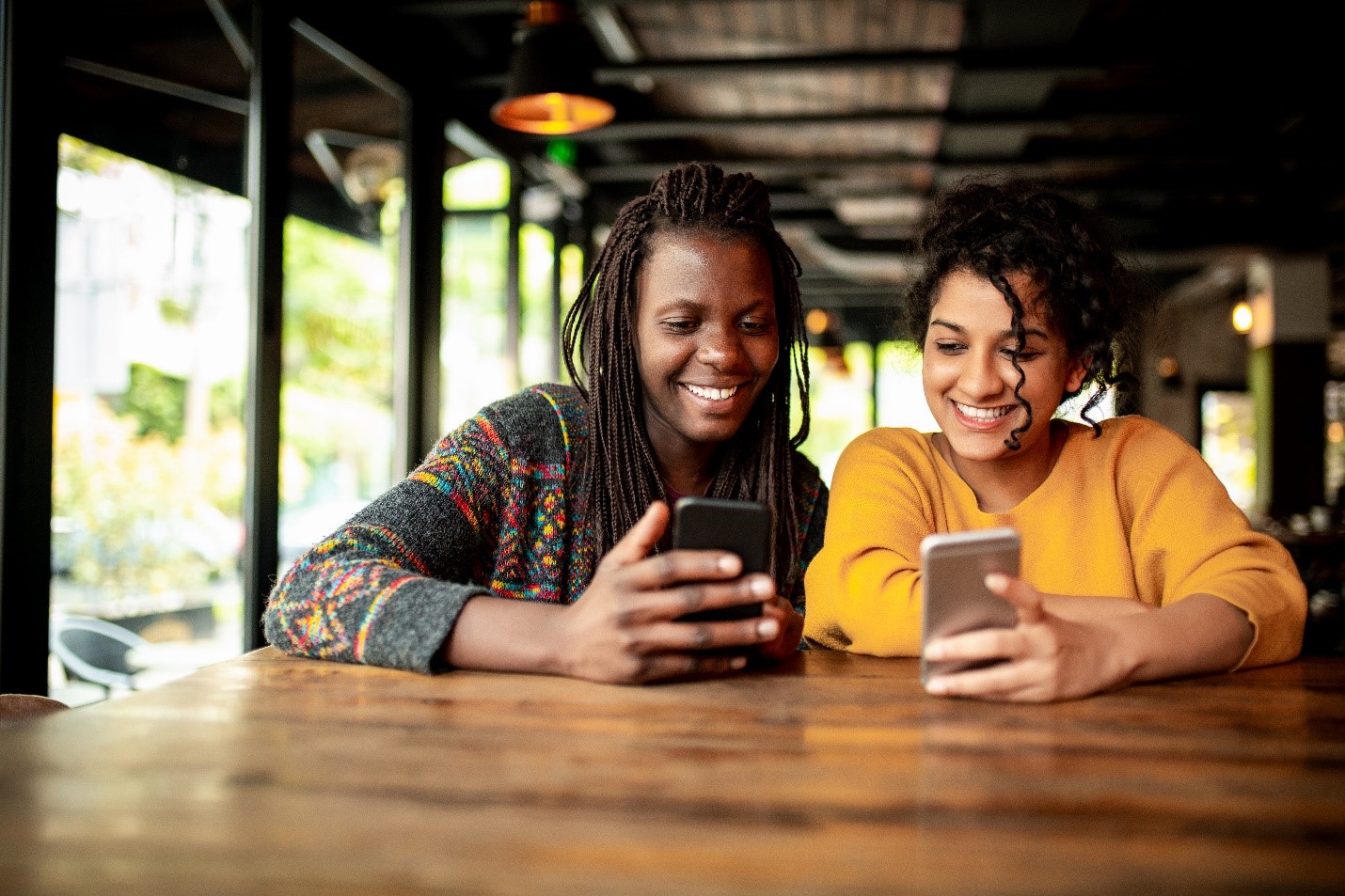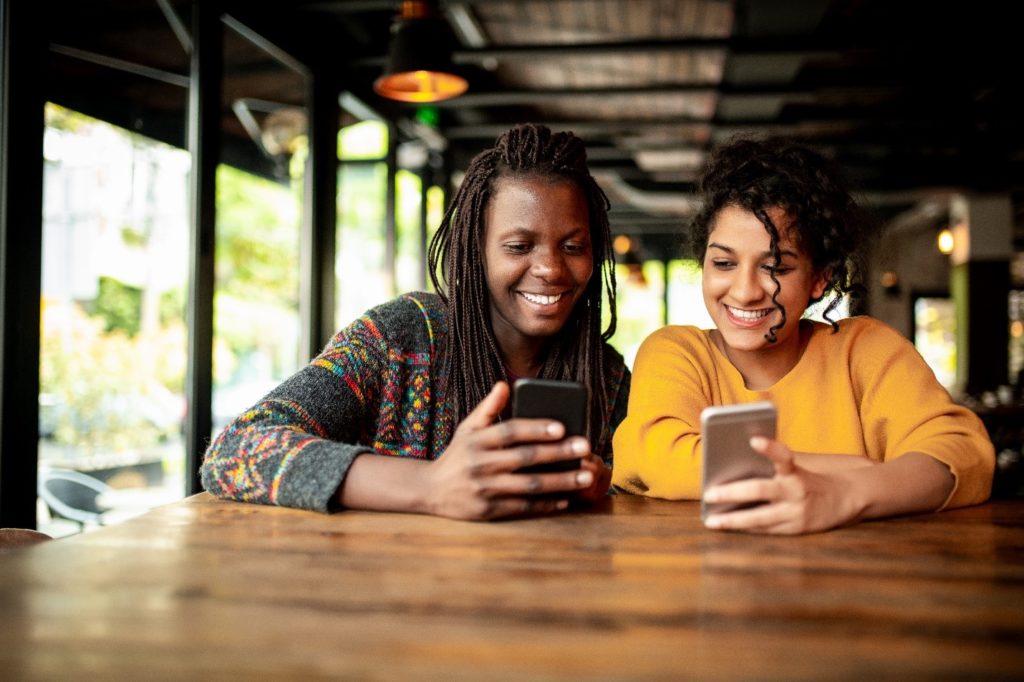 Introducing Zelle: a safe, fast, and easy way to send money to friends, family, and other people you trust.
We're excited to bring a new service to our personal checking and personal savings account customers!
As a local bank in NY, we know time is money. With Zelle, it's never been faster to pay rent, split a bill, or gift money. Zelle allows you to securely send money with just a phone number or email address, regardless of where the recipient banks. The money transfers directly from your bank account to the receiver. No fees, no hassle – it's that easy.
To access this convenient feature, start by making sure that you have our Spring Bank app downloaded on your phone. Next, tap "+" at the bottom of the screen, select the Zelle® icon, and then enroll your U.S. mobile number or email address. Now you're ready to start sending and receiving money with Zelle.
Zelle is a safe way to send and receive money. You can use Zelle confidently, knowing your personal checking and personal savings account information is secure.
Here are a few things to keep in mind when using Zelle:
Only send money to people you trust. You can't cancel a payment once you send it. Be sure to only send money to people you know and trust.
Beware of payment scams. Your money is not protected from product or service purchases. If you're not sure that you'll get what you paid for, we recommend using a payment method with purchase protection (like credit cards).
Treat Zelle like cash. Once you send it, it belongs to the recipient. Be sure to double-check the recipient's phone number or email address for spelling errors.
Sending money shouldn't be difficult and with Zelle, it's easy to transfer money to friends, family, and people you trust without handling cash. Enroll in Zelle today to start sending and receiving money straight from your bank account. Have more questions about Zelle? Visit our frequently asked questions page or give us a call.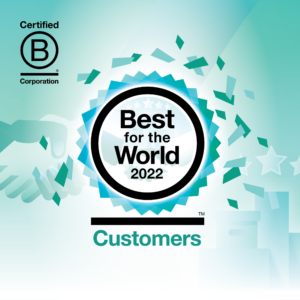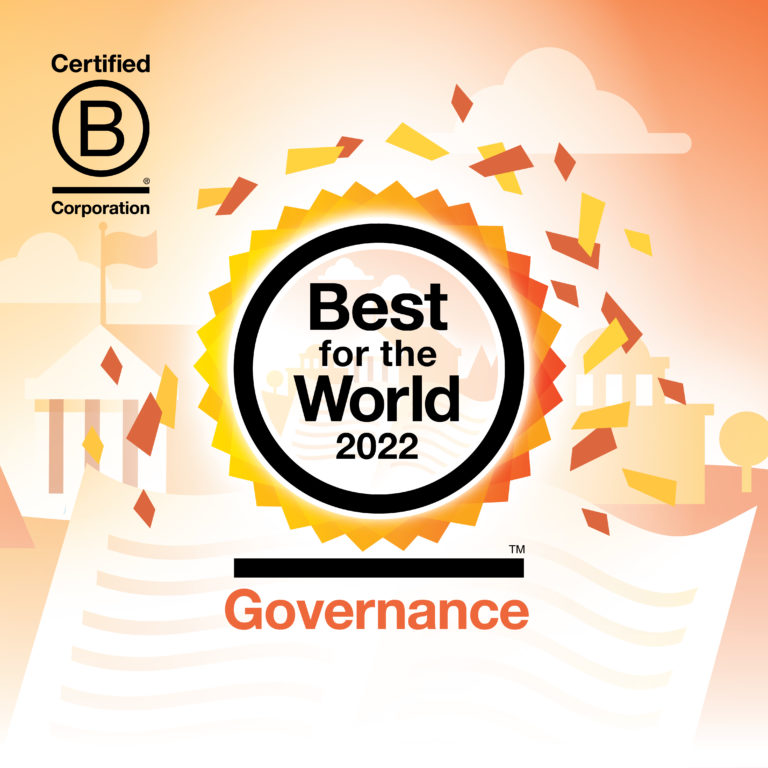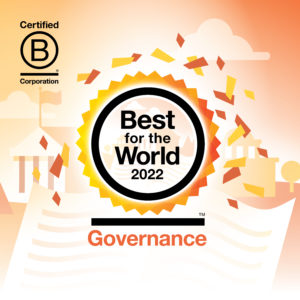 "Being a B Corp allows us to keep our core values front and center. When you run a business day-to-day, it's tempting to take the easiest path to profitability. Having the B Corp principles and B Corp metrics ingrained into our DNA over the past six years helped us guard against this and allows us to be the company we set out to be when we first started Spring Bank."
 – Demetris Giannoulias, CEO
We are elated to share with the community we so proudly serve that we've been awarded for Best For the World™ in Customers and Governance by B Lab for the sixth year in a row! This recognition is so much more than a badge of honor. It's a reminder of our commitment to create a world where all people have equal access and the opportunity to build prosperous and abundant futures for their families and communities.
For most banks in NY, striving for social and financial equity is seldom the norm — but ethical banking and stakeholder primacy has always been in our DNA. Here's how our ongoing initiatives earned us the Best For The World™ 2022 award:
Keeping It Local
As a community bank in Bronx, New York, we strive to create the best personal savings account, personal checking account, and loan products to help underserved clients build wealth and avoid getting trapped by predatory services. While conventional banks often neglect or take advantage of underbanked consumers, we commit to constantly innovating our services based on the needs of our community in order for the people of NYC to thrive. Our offerings are affordable and accessible, and we work to ensure your path to financial security by providing education and resources through our financial wellness partners.
Keeping It Human
We love our customers! We don't say that lightly. We work hard to create a personal banking experience because our customers are our neighbors. Additionally, many staff members have been born in or live in the Bronx and Harlem. So, it's personal for us too. We do our best to meet the financial needs of the community, working together toward financial inclusion, wellbeing and prosperity — because it's our home, too!
Supporting Small Business
Small businesses bring life to local communities and serve as the backbone for the U.S. economy. Our clients work not only to create a livelihood for themselves, but also to keep jobs in our neighborhood and wealth within the community. Traditional banks make relationships with small business accounts transactional. Our approach is different: we seek to encourage entrepreneurship, offer resources, and be a partner to small businesses throughout the New York area.
Being a B Corp
B Lab's programs and tools help B Corps like us and non-B Corps plan for a resilient future conscious of our social and environmental footprint. The organization continually evolves their tools and strategies to measure impacts in the areas of governance, workers, community, environment, and customers.
As Best for the World™ in Governance, we were evaluated by our "overall mission, engagement around social/environmental impact, ethics, and transparency in formally considering stakeholders in decision-making." Our impact makes us one of the top 5% out of 5,000 certified B Corps worldwide to receive the award!
As a B Corp since 2016, we measure our progress in meeting the impact goals held by B Lab —but we especially hold ourselves accountable to our customers. In doing so, we work to embody what it means to use business as a force for good and contribute to the collective goal and vision of the B Corp movement: to transform the global economic system to benefit all people, communities, and the planet.
We accept the Best For The World award with sincere gratitude — and offer congratulations to our fellow awardees! If you're looking to be supported by a bank that serves the best interest of you and your community, contact us about opening a personal savings or new business bank account
A Spring Bank Staff Feature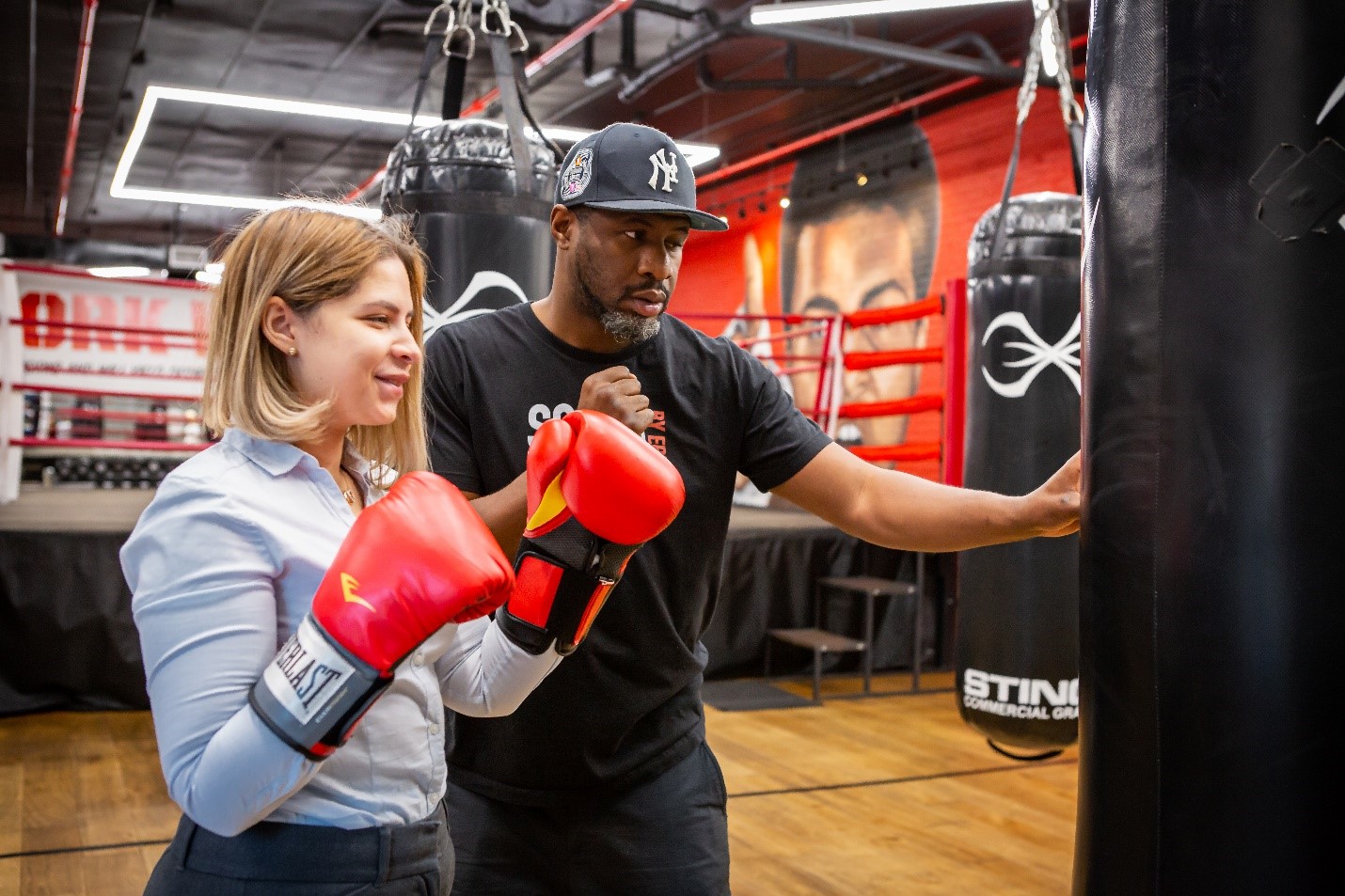 At Spring Bank, we are proud to have a team of compassionate and enterprising professionals who serve the community and provide financial services that make us the best bank in NY. Each month we highlight team members in our Staff Feature so you can get to know them better. Please meet Rosalyn Figueroa!
Raised in the Bronx, Rosalyn has been an instrumental member of our team for over seven years. She has mastered many positions in the bank – from teller to greeter to personal banker. Now, Rosalyn works in our compliance department as a Bank Secrecy Act (BSA) Analyst to ensure that activity within the bank accords with federal regulations. For Rosalyn, this is a full-circle moment from her undergraduate degree in criminal justice.
"I didn't get to where I am by only doing my job. I was always peeking over someone's shoulder to learn how to do something else from the day I started at Spring Bank," Rosalyn explains of her persistence. "I am always asking questions."
Rosalyn transitioned into our compliance department because she was ready to grow, looking for an opportunity to push herself. Her current role as a BSA Analyst provides new challenges. Her role is to protect the bank from fraudulent activities and crime. Some of her work includes analyzing customer behavior and investigating suspicious activity.
"Before, I used to think banking was about making a deposit and a withdrawal, but it's so much more. I know how crucial it is to protect the bank's assets and ensure our customers' money is secure," says Rosalyn.
Rosalyn's interest in banking sparked while she was working as a cashier at a supermarket. She thought she would be interested in banking since she enjoyed managing the transactional process at the register. However, the community culture at Spring Bank instilled a new perspective in her that unlocked her potential. She appreciates being part of a small team at Spring Bank where everyone contributes, and their contribution is respected.
"Community is core to our mission. We not only advocate and support our clients, but our staff is supportive, too. They're not my co-workers anymore. They're my family," says Rosalyn. "We're a small bank [compared to our competitors]. And I always say what sets Spring Bank apart from every other bank is that we get personal."
And she's right! You'll get a personal experience with us right when you walk through the door. To this day, Rosalyn still promotes our services, knowing we are one of few banks that offer products like our small business loans and E-Bike Loan NYC.
With curiosity, determination, and willingness, Rosalyn has grown with us. Learning about her leadership capabilities has given her newfound confidence to take up space and opportunities that come her way. Rosalyn is currently working toward her Certified Anti-Money Laundering Specialist (CAMS) certification. She is also considering a Masters's degree in financial crime. Thank you, Rosalyn, for your commitment, positivity, and care for our mission and customers! We are grateful you are part of the team!
A Small Business Feature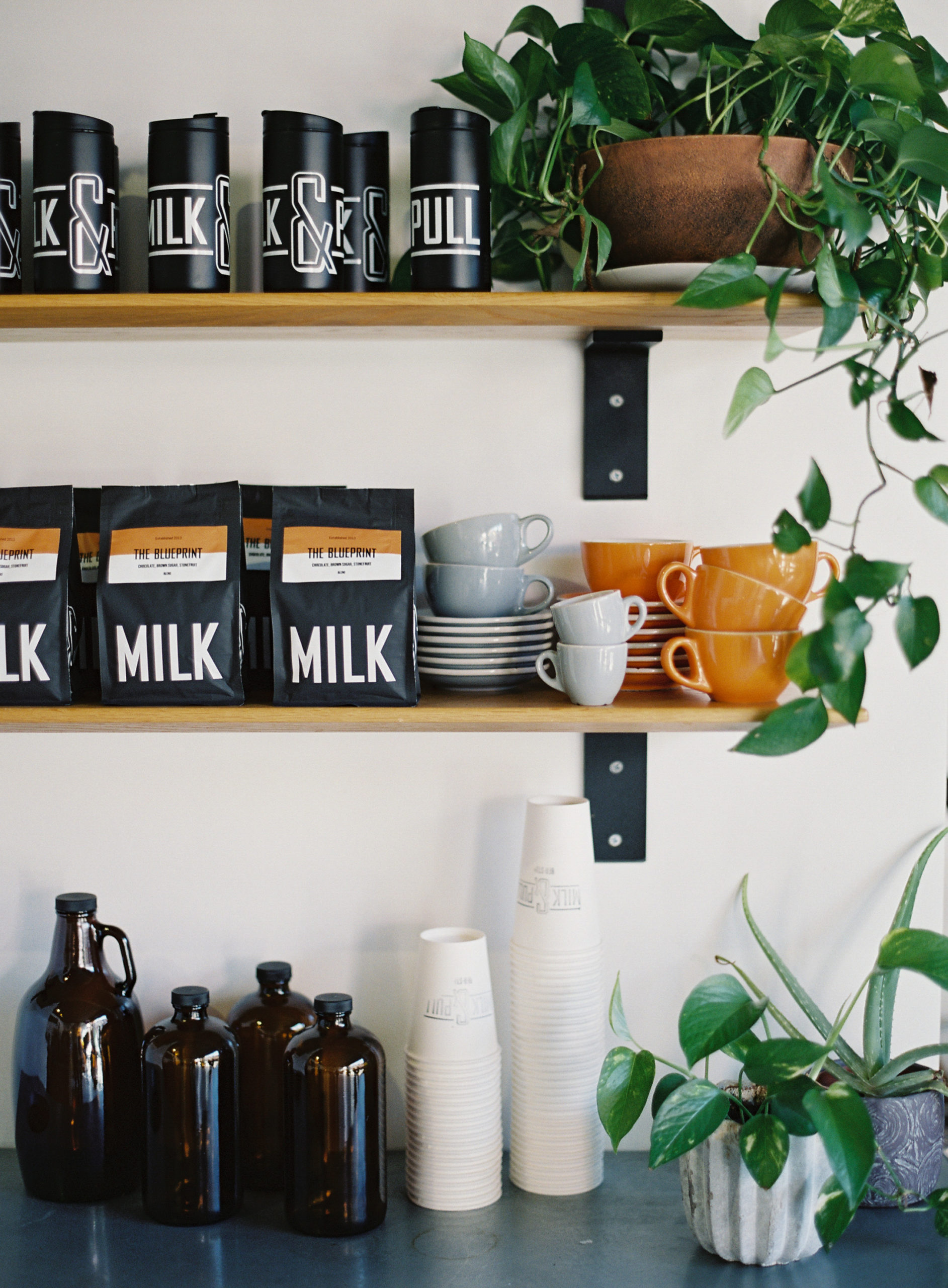 Photo Credit: Milk & Pull
A fresh cup of coffee is the first thing many folks reach for before starting their day.  Whether brewing a pot at home or grabbing a delicious blend at your local coffee shop, the experience can set the tone for your day.  As a community bank in NYC, we love supporting small businesses that have a positive impact on their neighborhood.  Milk & Pull, one of our Brooklyn-based small business clients, has been elevating the coffee experience in Brooklyn through love and community.
Founded by Joe and Angela Austin almost ten years ago, Milk & Pull is slowly developing into a mainstay in the culturally rich borough of Brooklyn.  With the help of Spring Bank, the two have expanded their impact by opening two additional locations in Bed Stuy and Ridgewood since 2013.  The process of getting a commercial mortgage can be quite a roller coaster, but the team at Spring Bank helped secure a loan to acquire real estate for expansion.  We sat down with the devoted power couple to learn about their journey and why they invested their life savings in starting a local coffee shop chain in one of the largest cities in the world.
"When people think about coffee, it's like fast, fast, fast.  Go, go, go.  And for us, coffee is our moment to slow down — to build conversation and develop friendships because even at the shop, I like to sit down and have a cup of coffee.  I talk to the people sitting around me to get to know them.  So to us, coffee is a means to slow down and connect with other people," says Angela.
For Angela, coffee has always been a part of her Colombian culture.  Her grandfather owned a coffee farm but was displaced during the guerilla war.  So running a coffee shop and diving into the coffee industry was a way to restore tradition to her family.  Likewise, Joe's love for coffee started as a teen while working at Starbucks.
Milk & Pull began as a coffee and empanadas cafe representing Colombian culture.  The young couple's dates included trips to coffee shops for market research and returning home to build a plan.  Between finishing school and starting new corporate jobs, Angela and Joe temporarily put the business idea on hold until 2010, when they moved to Bushwick.  The neighborhood culture was brimming with an entrepreneurial spirit.
"We had friends that were opening up coffee shops, bars, and there were a lot of artists there," says Joe.
Joe felt lucky to be surrounded and supported by insightful entrepreneurs.  He asked thoughtful questions and learned how to grow a successful business from their stories.
"One day, one of Joe's customers told him something that impacted both of us.  They said, 'So what if you lose the money?  You're young.  You both work at good jobs.  What's to lose?'" reflects Angela of the customer's advice.  "It was so simple, yet so impactful," she continues.
The Austins realized they had nothing to lose.  If they failed, they were still young enough to recover.  So, fueled by inspiration and encouragement from the neighborhood and colleagues, the couple revisited their business idea and invested their life savings.  Then, they crunched the numbers to pool just enough money needed to start the business, pivoting to coffee only and finding a space with the least amount of renovation required.
On the surface, Angela and Joe were a young couple just starting with no prior business experience.  However, their sizable savings and solid credit scores helped ease landlords' hesitancy and secured them a lease in Bushwick.  It's safe to say the landlord made the right choice, as Milk & Pull's first location has been in operation this month for nine years.
The success of Milk & Pull did not come easy, of course.  Angela and Joe did not quit their 9-5 jobs while starting the business.  Many people opposed the idea, "Folks said, 'You're not going to be able to build this business if you're not putting your all into it.'" But clearly, they were wrong.  Angela and Joe's dedication and willingness to make short-term sacrifices lead them to create a successful sustainable business with an income that they don't need to rely on for their livelihood.
Milk & Pull set themselves apart in a heavily saturated small coffee shop scene.  Coffee franchises can feel transactional, but the small business brings a unique value, more than just a cup of coffee: love for what coffee represents in communities, its ties to family tradition, and its ability to build relationships.
"We design our spaces to feel like your second living room because we want people to stay, work on their own stuff, and connect with others," says Angela.
We proudly provide small business account services to support Milk & Pull and their commitment to good coffee and building community.  Check out where you can visit them in Brooklyn.  Read their mission statement for the love of coffee and community.  And, if you are a small business owner looking for banking support, check out our small business account and lending options here.