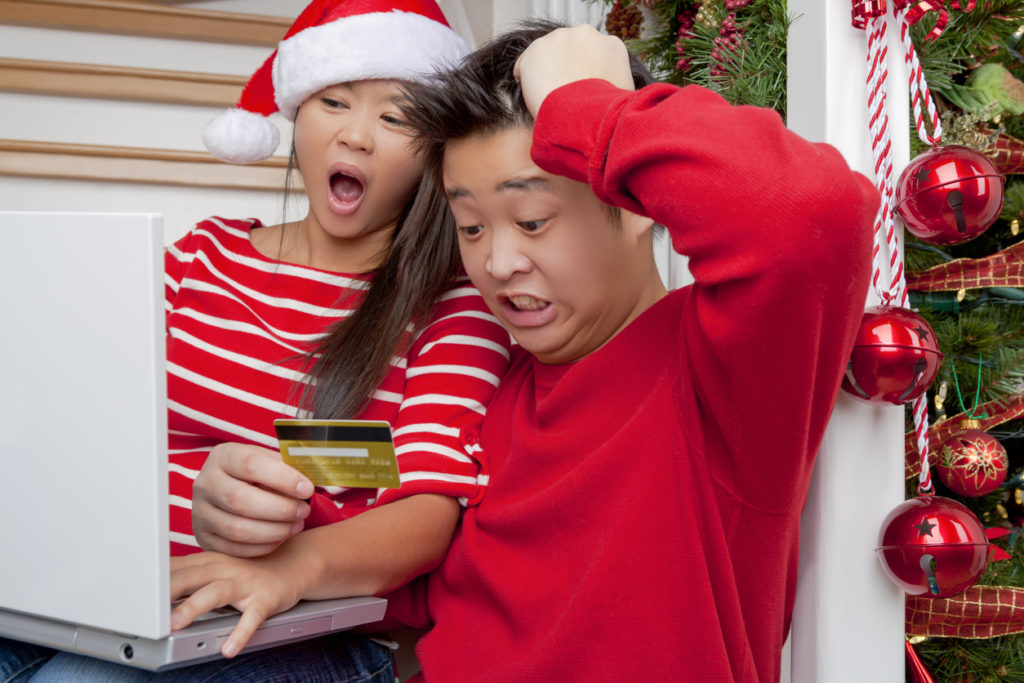 For many of us, November and December kick off a season of celebrating, family, feasting, and yes…spending. The holidays are a chance to make memories, but this can also be a time of financial stress—especially if you wait until the last minute to make plans. The last thing you want to do is drain your personal savings, causing more stress than joy later. 
Here are a few savings strategies to help you plan ahead, avoid credit card debt or the need to apply for personal loan, and enjoy a healthy, happy holiday season.   
Travel 
Comparison Shop: Last minute flight or hotel plans? Compare discount sites against airline and hotel sites, which may offer promotional discounts if you book directly. You can also compare the cost of one-way tickets, which can be cheaper than round-trip fare.  
Flexible Dates & Times: Flying a day earlier or later can significantly reduce the cost of your tickets. Likewise, pay attention to departure times. Early morning or red-eye takeoffs versus afternoon flights can trim as much as $100-$200 per ticket.  
Alternate Airports: When searching for holiday flights, be sure to include other airports within your filter parameters. Sometimes, flying into or out of a smaller airport (even on one leg of the trip) can reduce your total checkout cost.  
Bundle Deals: Do you need a rental car or hotel in addition to your flight? Many travel sites offer discounted rates if you book everything together — this one-stop-shop approach also saves you planning time.  
Reward Points: If you have accumulated frequent flier miles or credit card reward points, now is the time to cash in on them. They can trim your travel expenses or even cover the cost of a flight. 
Gifting
DIY Gifts: Thoughtful gifts don't require a big budget or expert crafting – a video tribute, photo book, or curated snack basket for the sweet tooth, coffee lover, or home baker in your life are just a few ideas.  
Swap: Many of us have something in our home that we don't use – an appliance collecting dust or something you were gifted twice. Host a party where your friends or family bring a quality item they'd be happy to swap.  
The Gift of Time: The holidays are an especially busy time, and caregiving is often a steep hourly expense. Instead of buying gifts, offer cost-free babysitting or pet sitting to someone who could benefit from a date night or weekend away from home.  
Opt for an Outing: Gifts aren't the only way to connect during the holidays. Suggest a group experience you can enjoy together. Whether it's a holiday performance, snow tubing, or a festive exhibit, experiences are often what make a season memorable.  
Feasting
Potluck Dinners: Host a potluck dinner where each guest brings a dish to share. This not only reduces the cost and pressure of cooking for a large group but also makes the meal more diverse. You might even walk away with a favorite new recipe! 
Keep it Simple The holidays are a hard time for so many households living paycheck-to-paycheck or living without a paycheck at all. You don't need a big budget to make a meaningful impact. In lieu of a lavish meal, donate to your local food bank in your area and encourage others to join you.  
Free Financial Counseling
If holiday spending has you feeling stressed, reach out! Our nonprofit partner, GreenPath Financial Wellness, can help you pay down debt, create a sustainable budget, and connect to free financial courses designed to build a healthy financial foundation year-round. They will help you navigate how to maintain and grow the balance in your personal savings accounts while taking care of daily expenses. 
Learn more about our partnership with nonprofit GreenPath Financial Wellness and how you can access free financial counseling. 
This article is shared by our partners at GreenPath Financial Wellness, a trusted national non-profit.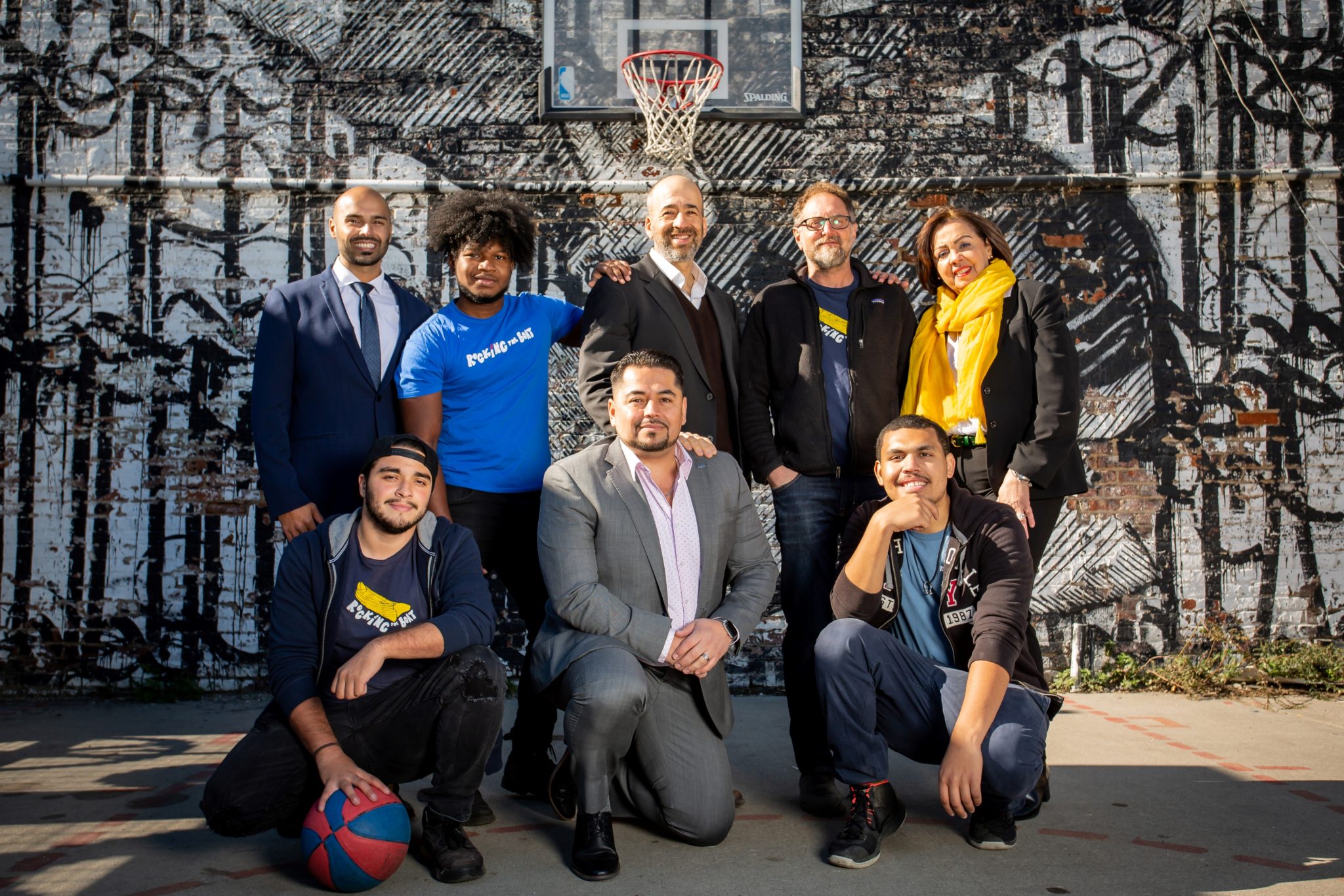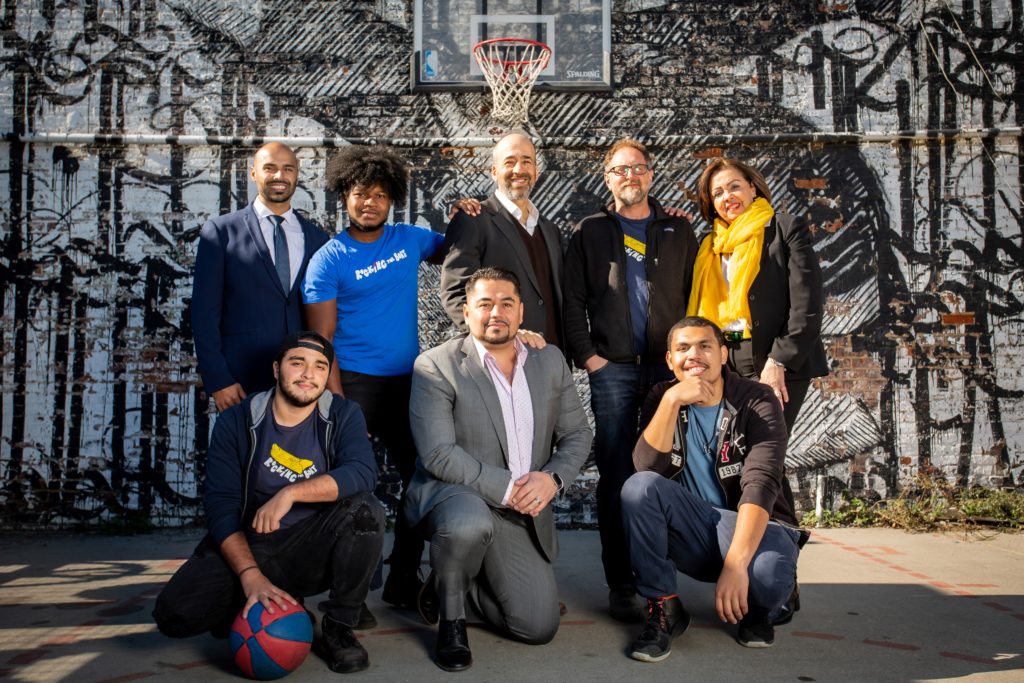 As we approach the end of 2023, we look back, grateful to be a trusted financial partner to dozens of community-based organizations across the South Bronx and New York City, who are dedicated to transforming education, empowering women artists and entrepreneurs, environmental and climate justice, among many other causes. This year, on Giving Tuesday, we feature a selection of the nonprofit organizations we've been proud to partner with below. We invite you to consider supporting one or many of them with your volunteer time, donation, or advocacy.
Ariva
As a bank in Bronx, New York, we know financial mastery and stability are vital for community growth. That's why we proudly support Ariva, an organization that provides free financial counseling and tax preparation services to low-income individuals. Our partnership highlights mission-aligned collaboration's power to build economic resilience and financial empowerment within the Bronx community.
Learn More: ariva.org
Read: "When Missions Align: Shining the Spotlight on Our Partner Ariva"
BronxWorks
With a focus on helping individuals and families improve their economic and social well-being, Bronxworks has been a cornerstone of community empowerment since 1972. Their dedication to providing essential services, educational programs, and resources aligns perfectly with our values. We were honored to be by their side as they uplifted the community through the troubling times of the pandemic, and we continue to support their social services.
Learn More: bronxworks.org
Read: "BronxWorks: Adapting to Change and Changing Bronxites Lives"
Bronx River Alliance
We've had the privilege to collaborate with this organization on its mission to protect, improve, and restore the Bronx River ecosystem, which directly impacts the local environment and community. The Bronx River Alliance serves as an agent of the river and engages the community in building a connection with the environment and one another. We recognize the significance of this work and proudly support the Bronx River Alliance's initiatives.
Learn More: bronxriver.org
Read: "Change Flowing Through Our Community: The Bronx River Alliance"
Family Life Academy Charter Schools (FLACS)
Fostering education in our community is a priority for us, and we applaud FLACS' dedication to providing high-quality education and preparing students for success. FLACS holds a commitment to supporting primarily immigrant students and English language learners. By supporting FLACS, we contribute to the educational advancement of Bronx youth, elevating our community's future.
Learn More: flacsnyc.com
Read: "A Community-Grown Charter School in The Bronx, FLACS"
Floating Hospital
With a history in New York City for over a century and a half, The Floating Hospital provides a healthcare safety net to nearly 27,000 children and their adults annually. Nearly 100% of the unhoused families we serve — 40% of whom are children — report living below the Federal Poverty Line. The Floating Hospital never turns anyone away; it is one of their core commitments. In a city where access to quality healthcare is often a privilege, they are a beacon of inclusivity.
Learn More: thefloatinghospital.org
Health & Housing Consortium
A Bronx-founded collaborative network of health care, housing, homeless and social service organizations, and government partners with the shared goal of improving health equity and housing stability by fostering cross-sector relationships, informing policy, and building the capacity of frontline workers to support people with unmet health and housing needs.
Learn More: healthandhousingconsortium.org
Hester Street 
Hester Street is an urban planning, design, and development nonprofit that ensures neighborhoods are shaped by the people who live there. They offer planning, design, and community development technical assistance to community-based organizations, government, and other agencies. Their goal is equitable, sustainable, and resilient neighborhoods and cities.
Learn More: hesterstreet.org 
Kota Alliance
Founded in 2015, the Kota Alliance serves as an incubator and hub for gender equality. Individuals, partner nonprofits, and entrepreneurs empower women and girls both locally and globally through collaboration and advocacy. As an umbrella organization, they elevate collaboration across borders for women-centered nonprofits, social enterprises, and entrepreneurs. 
Learn More: kota-alliance.org
Read: The Kota Alliance: Changing Lives Through Empowerment
Rocking the Boat
In flowing down the stream of change, we've had the honor of elevating another coastal-based nonprofit. Rocking the Boat empowers young people from the Bronx through hands-on education on boat building and environmental stewardship. We recognize the importance of investing in our youth, who are paving the way for the future. Rocking the Boat's free public programs, like community rows and youth development, are transformational.
Learn More: rockingtheboat.org
Read: "The Bronx is A Place Where Everything Is Possible: In Conversation with Rocking the Boat."
South Bronx United
South Bronx United provides academic support, college prep, mentoring, workforce development, immigration legal services, and more while using soccer as a vehicle for social change. 
Learn More: southbronxunited.org
The Inspired Community Project
A nonprofit research organization, The Inspired Community Project provides no-cost early intervention services to neurodivergent children, advocacy coaching for their families, and specialized career training and certification support for Bronx community members in the name of best practice research!
Learn More: theinspiredcommunityproject.org
YMCA Bronx
Another organization we stand beside is the YMCA. Their wide-ranging programs and services, aimed at improving health, building community, and fostering youth development, greatly benefit the Bronx community. The YMCA Bronx is the hub for individual wellness and community cultivation.
Learn More: ymcanyc.org/locations/northeast-bronx-ymca 
A Mission-Driven Lender to Nonprofits
As we celebrate Giving Tuesday, we reaffirm our dedication to empowering Bronx communities through these partnerships with local nonprofits. By providing access to capital and resources, we aim to drive positive change and contribute to the overall financial well-being and health of the Bronx community.
We offer nonprofit organizations affordable checking and savings account options and nonprofit lending, too. Learn more about our nonprofit banking opportunities and how we can support your organization. Read more about what it means for our team and community to be one of the only mission-driven banks in NY.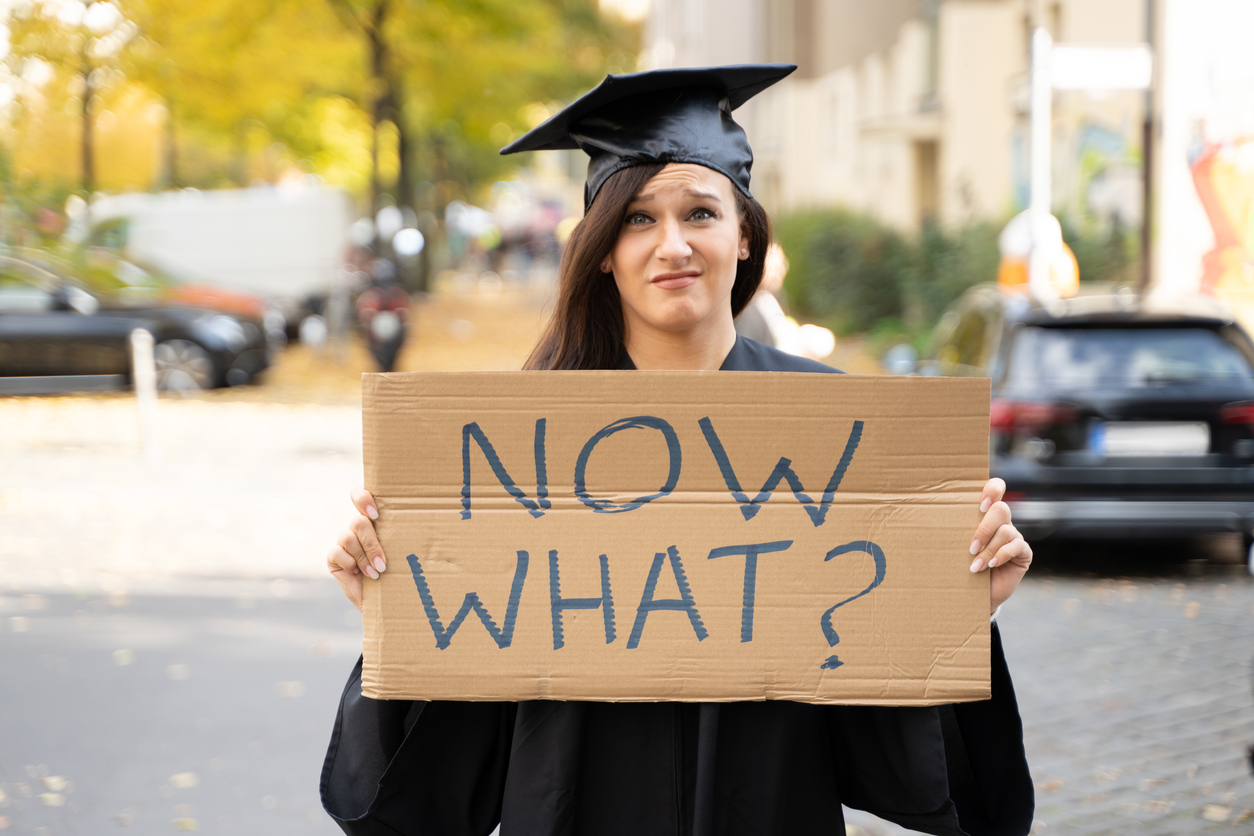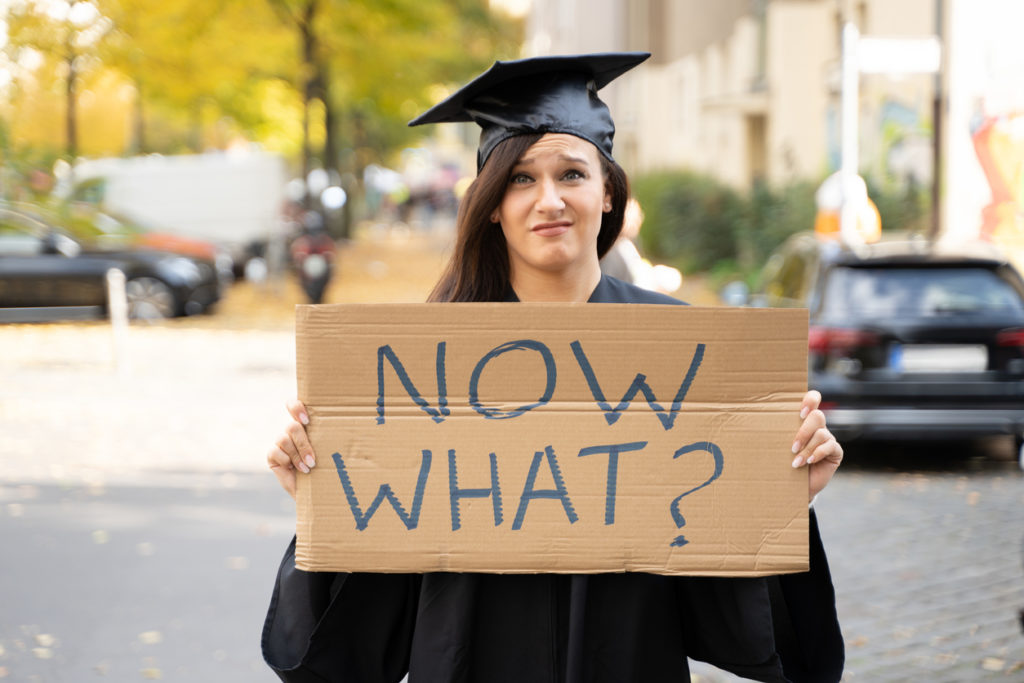 After a historical hiatus throughout the pandemic, borrowers now face federal student loan repayment. Evaluating your full financial picture and making a repayment plan can go a long way toward reducing stress and uncertainty. Unsure where to start? Here are a few tips from our nonprofit partner, GreenPath Financial Wellness. 
Verify servicer(s). 
As an outcome of contract transfers and terminations mid-pandemic, your servicer(s) may have changed since 2020. You may need to confirm who will receive future payments and ensure they have your updated contact information. 
If you have private loans, review any correspondence you've received from your original loan servicer, reach out to your school's financial aid office for help tracking that information, or visit AnnualCreditReport.com for a free weekly report that lists loans in your name.  
If you have federal loans, visiting the Federal Student Aid website is the simplest, most efficient way to access your federal loan information and verify current servicers. You'll first need to log in with your FSA ID (create one here if you don't have one already.) Once logged in, you can view your original principal amount, current balance, and interest rate as well.
Evaluate repayment. 
A lot can change in three years. Is your student loan payment still affordable? Check out the Department of Education's Loan Simulator to help decide what repayment strategy fits your priorities—for example, do you value a lower monthly payment or a faster payoff? Look into an income-driven repayment plan that considers your current earnings and can lower your monthly payment. 
Set aside savings.
Once you know your monthly loan payment, transfer that amount to a separate savings account, starting immediately. By accounting for this reduction in your budget sooner rather than later, you'll lessen the initial impact of repayment (since you'll now have money set aside), and you'll be back in the habit of making this a monthly routine. With one of the best savings accounts online, we offer competitive interest rates to help you save while you repay. 
Consider consolidation.
Depending on whether you have federal loans, private loans, or a combination, loan consolidation could potentially reduce your payment burden. For federal loans, you can apply for a Direct Consolidation Loan, which allows you to combine education loans with zero application costs, and most people complete the process in 30 minutes or less. 
Seek support.
If you're feeling overwhelmed at the prospect of repayment, you don't have to figure it all out on your own! AS a community bank in Bronx, NY, we partner with GreenPath Financial Wellness, which offers free student loan counseling. GreenPath counselors help you look at your total financial picture to develop a personalized repayment plan, including how to simultaneously contribute to your personal savings account as you get out of debt. 
Learn more about our partnership with GreenPath Financial Wellness and how you can access free financial counseling.  
This article is shared by our partners at GreenPath Financial Wellness, a trusted national non-profit.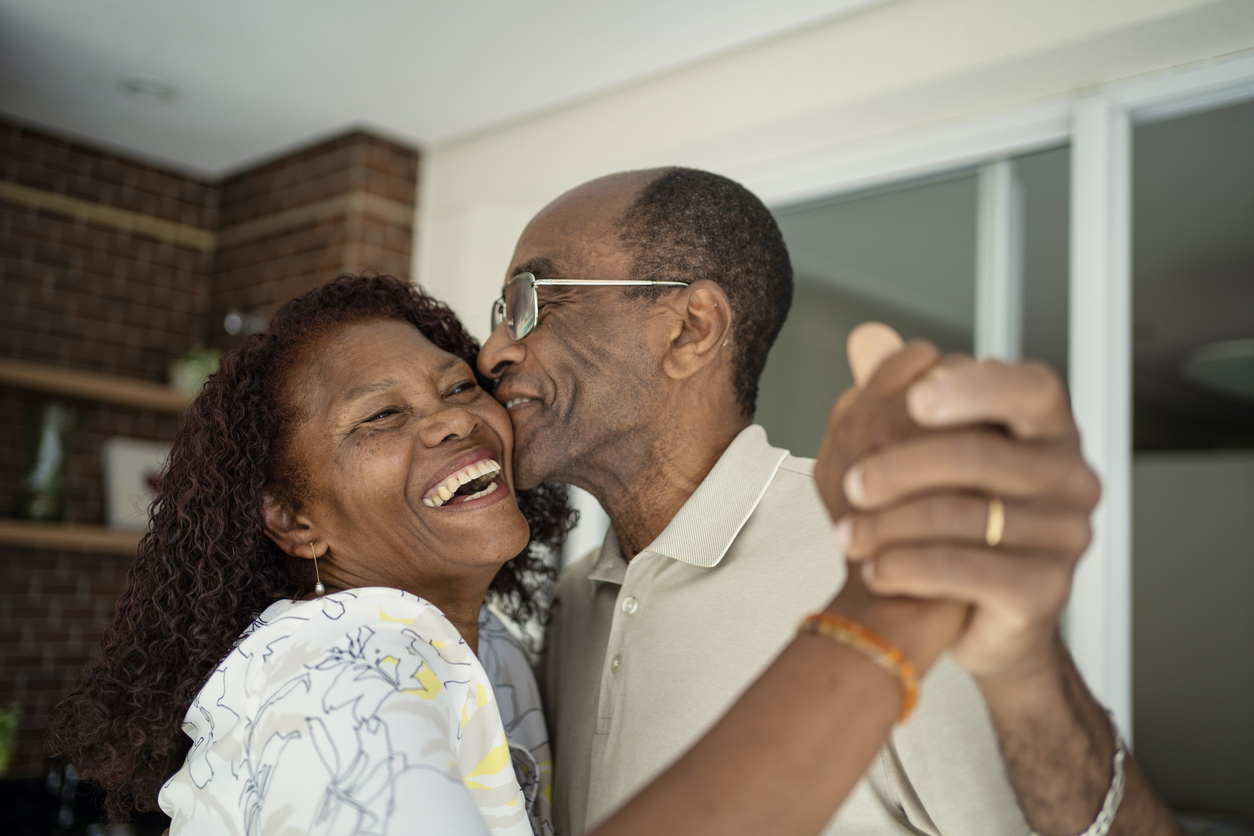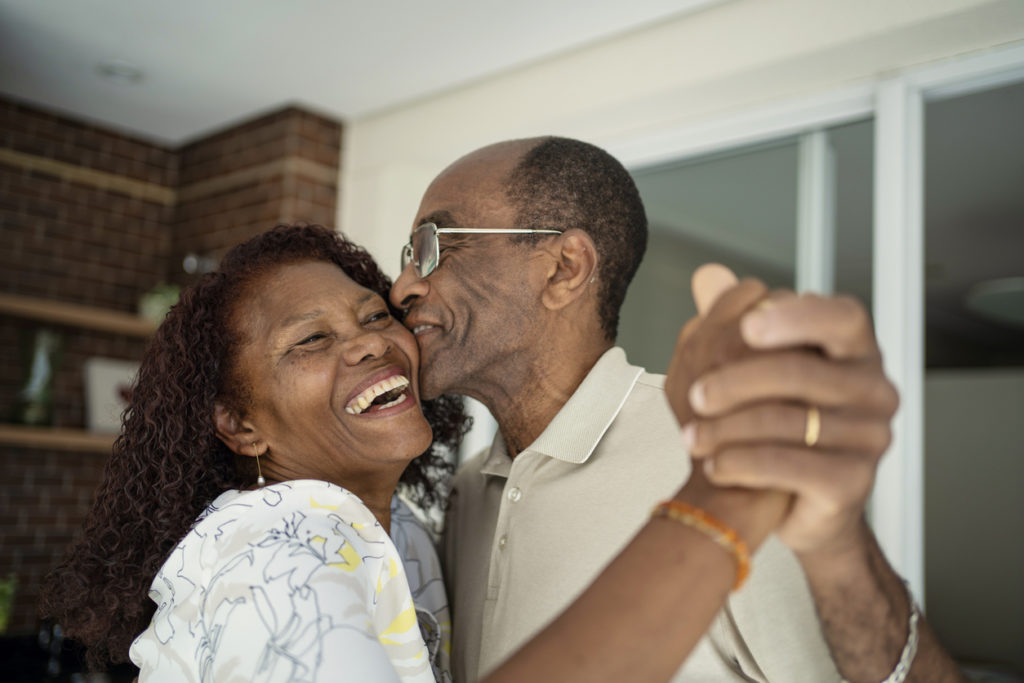 Are you planning to retire soon? If so, you're not alone. In the next seven years, approximately a fifth of Americans will reach the traditional retirement age of 65. As one of New York's preeminent community banks in NY, we are here to help you navigate an exciting but potentially overwhelming time.
Here are five things you can do to put your best foot forward in this next phase of your life.
1. Maximize Employer Benefits
Determine your eligibility for a pension or other retirement benefits through your employer and consider maximizing contribution limits in your retirement and personal savings accounts —you can save up to $30,000 in a 401(k) or $7,000 in an IRA. We offer both a Traditional IRA and a Roth IRA. What are the differences?
A Traditional IRA is an individual retirement account where your contributions may be tax-deductible, and you pay taxes when you withdraw your money. Potential earnings grow tax-deferred until withdrawal.
A Roth IRA is an individual retirement account where you contribute after-tax dollars, and you don't have to pay federal tax on qualified distributions, including potential earnings if certain criteria are met.
Additionally, you may also have an open 401k through a previous employer—contacting the HR department with your details (such as your social security number) can connect you to those funds.
2. Determine Social Security Payment
Social Security benefits will likely be an essential source of income for you in retirement and your personal savings. Find out how much you can expect to receive in benefits by visiting SSA.gov. While you're eligible to claim payments beginning at 62, your full retirement age varies depending on what year you were born. You may also want to consider delaying your Social Security benefits to receive a larger monthly payment (payments grow by roughly 8% every year until you reach age 70).
3. Assess your Financial Picture
Review your current spending by assessing your personal checking account transactions. Determine how much you'll need to cover basic needs, such as housing, food, and healthcare, and discretionary categories, such as travel or hobbies. Drafting a budget will help you understand how much you can afford to spend and how much you have coming in each month from Social Security, pensions, or part-time work.
4. Sign up for Healthcare
You can enroll in Medicare beginning at age 65. Healthcare costs can be a major expense in retirement, so it's important to plan ahead. Consider buying additional health insurance to cover any gaps in Medicare coverage, and be sure to factor in the cost of prescription drugs. You may also want to sign up for a health savings account (HSA) to help you save for healthcare expenses tax-free.
5. Meet with a Financial Planner
You may decide to meet with a financial planner to help understand your retirement portfolio and suggest adjustments—for example, transferring your 401(k) funds to an IRA or Roth IRA, which can offer you more investment options and the ability to diversify your holdings. A financial planner can also help strategize your budget. Reflect on what you want this time to look like, and be intentional in communicating your goals.
Take a Closer Look
This month is a great time to refresh your retirement goals and commit to your financial health. We offer some of the best IRA and savings account interest rates, and will work with you one-on-one to help you achieve your retirement savings goals. Through our partnership with GreenPath Financial Wellness, you can connect with a caring financial counselor to review your specific situation.
Learn more about our partnership with non-profit partner GreenPath Financial Wellness and how you can access free financial counseling. Check out our IRA Savings options and other personal savings account options.
This article is shared by our partners at GreenPath Financial Wellness, a trusted national non-profit.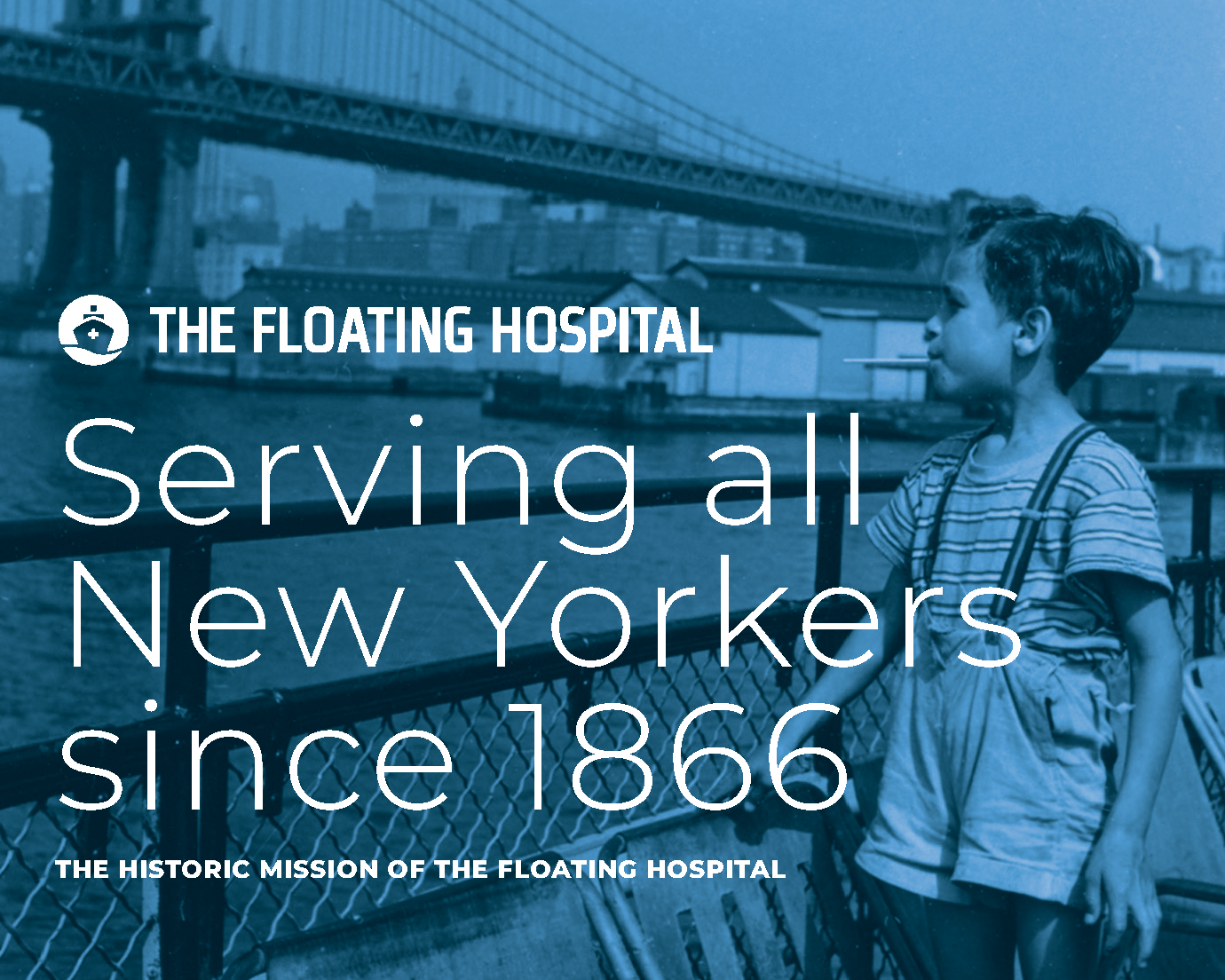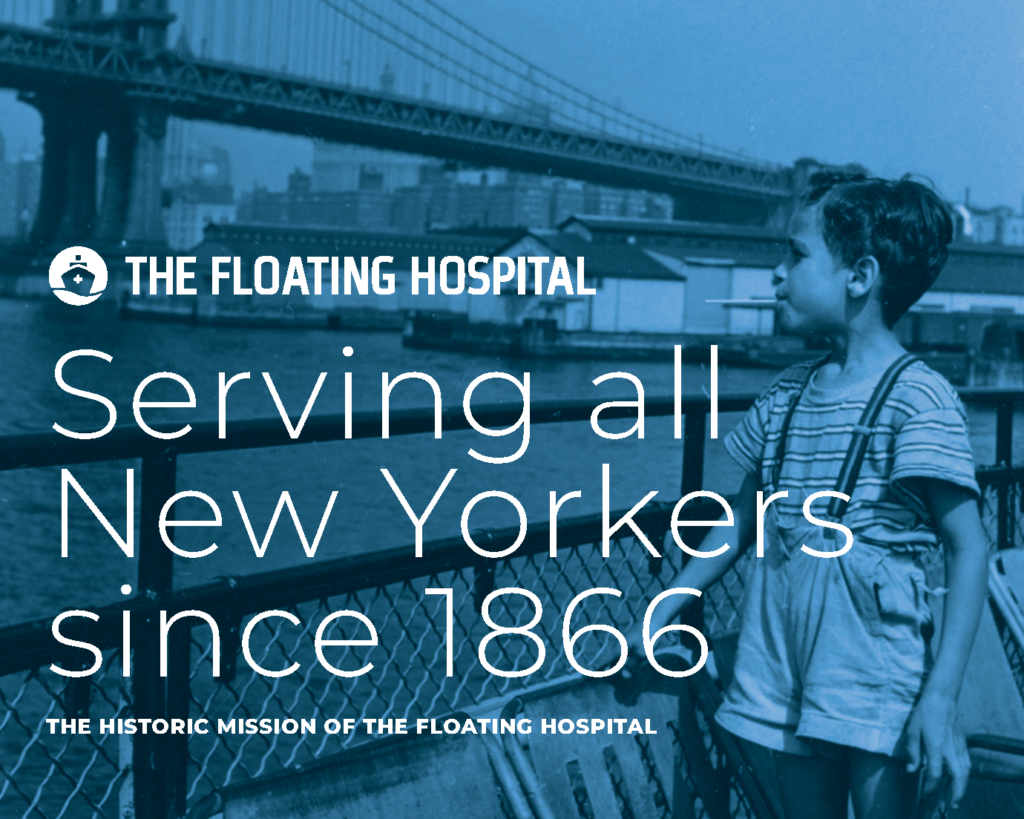 The Floating Hospital: A Nonprofit Feature 
"At The Floating Hospital, we've always been deeply committed to addressing the immediate health needs of our patients. Beyond that, it's crucial for us to stand with them, offering resources and steadfast support for their stable, healthy future and positive contributions to the community. Our values resonate strongly with the dedication Spring Bank has shown to the community, and we're grateful to align with a partner that shares our profound commitment." — Sean T. Granahan, Esq., President and General Counsel, The Floating Hospital

Nonprofits are the backbone of positive change and community uplift. At Spring Bank, we are committed to supporting these transformative organizations, providing them with the financial tools they need to thrive and make a lasting impact. We are proud to spotlight one of our customers, The Floating Hospital, an inspiring healthcare nonprofit building a healthy future for New York City's most vulnerable children and their families.
Established over a century and a half ago, The Floating Hospital has a rich history rooted in serving children and their caretakers through charter boat rides. These boats allowed the hospital to offer healthcare and relief from urban overcrowding and sickness. While its focus has evolved, its unwavering commitment to health justice and community remains steadfast. Today, The Floating Hospital is a pillar of hope, providing comprehensive medical services, educational programs, and urgently needed food, clothing, and supplies that support underserved individuals and families.
One of the standout elements in The Floating Hospital's offerings is Camp Rise Up, its educational program and camp for youth living in the city's family homeless shelters and domestic violence safe houses. These initiatives enrich young minds and equip children with the tools they need to achieve happy and stable futures. Through nurturing their intellectual growth, these programs instill joy, teach employable skills, and create memorable experiences for youth. Spring Bank is honored to support these transformative opportunities that foster generational change in our communities.
"We offer a diverse yet focused program at Camp Rise Up. We start with sexual health and socio-emotional learning and move on to financial literacy, stress management, and leadership—skills they will need to succeed in school, gain fulfilling employment, and embark on a hopeful life trajectory," says Meghan Miller, MPH, EdD, Director of Health Education, The Floating Hospital.
The Floating Hospital never turns anyone away; it is one of their core commitments. In a city where access to quality healthcare is often a privilege, they are a beacon of inclusivity. This value is a promise they uphold, providing essential medical care to all, regardless of insurance status, race, ethnicity, religion, gender identity, or immigration. This dedication to equitable healthcare aligns with Spring Bank's values of fostering a stronger and more inclusive community.
Just as The Floating Hospital is committed to serving the community, Spring Bank is dedicated to supporting the growth and impact of nonprofits. We understand the unique financial needs of these organizations, and that's why we offer specialized nonprofit banking services. From new business bank accounts and small business accounts to comprehensive business checking account options and commercial lending services, our products are designed to cater to your specific requirements. We are proud to be one of the banks in Bronx, New York, that plays a role in the success of organizations like The Floating Hospital.
The Floating Hospital's journey symbolizes hope, reminding us that compassion and resilience can transform lives. We are honored to be a partner in this journey, providing financial solutions for nonprofits like The Floating Hospital and our other nonprofit partners.

Whether you're looking for a new business bank account, commercial lending, or other small business accounts, Spring Bank provides the support you need to flourish. Discover our nonprofit banking services today.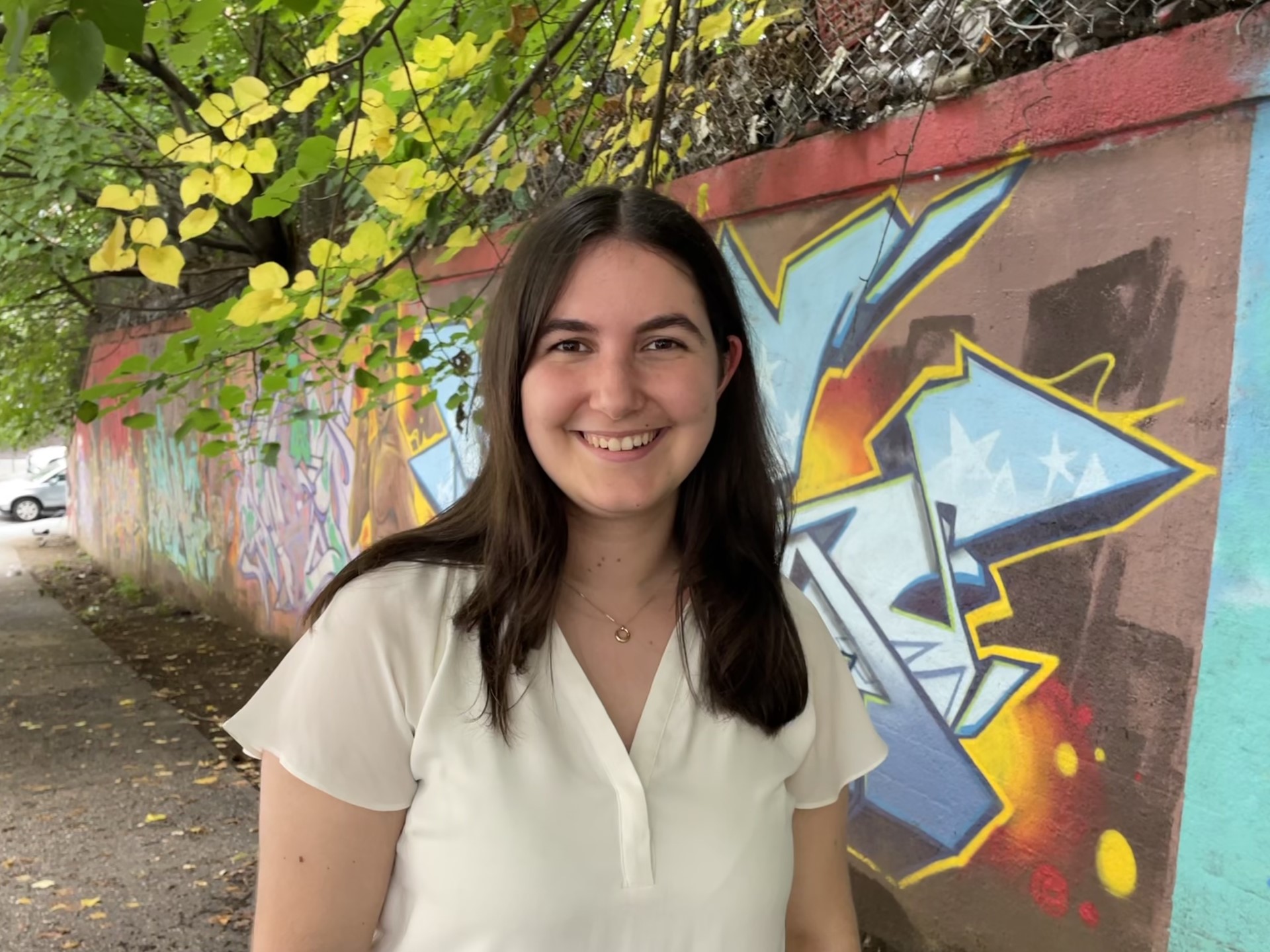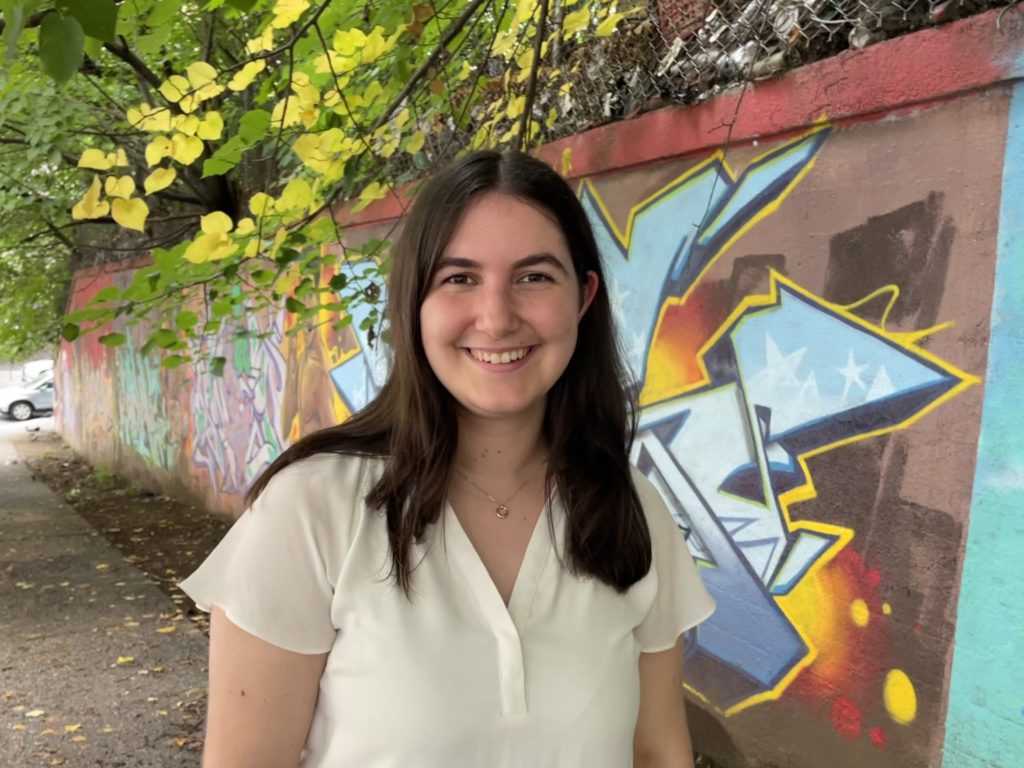 "This is more than a bank, more than a place to deposit cash or checks. Spring Bank is a place that recognizes the unique needs of each client and actively works to ensure these needs are met and exceeded. At Spring Bank, the client comes first." – Mina Ivkovic, Credit Analyst Intern
We're excited to have Mina Ivkovic, an incoming senior at the University of Chicago, interning with us this summer. Her passion for personal finance and economics, corporate finance skills, and positive attitude bring value to our team and overall mission. We sat down with Mina to learn more about what drives her and her experience.
"I love Spring Bank, and I value how much I can learn from the people around me," she says.
Mina loves learning and her studies inspire her. She is currently double majoring in economics and history. Her background in finance started in high school when she got involved with Rock the Street, Wall Street where she learned about the financial industry and developed her understanding of women in that field at the corporate level. Since then, Mina has learned more about working in banking, from portfolio management to corporate risk management, finance research and more. She is a research assistant for an economics lab at the University of Chicago, in addition to having worked at a financial startup and completed an internship at BlackRock's Summer Excellence program.
Combining her passion for economics and experience in finance, Mina sought an internship with us and landed a position as a Credit Analyst Intern.  While some traditional internships tend to involve less hands-on work, Mina has been preparing annual reviews for commercial loans, as well as reaching out to clients who had not yet provided the bank with the necessary documents to evaluate the current condition of the loan.  As a result, she is helping the bank maintain regulatory compliance as well as providing a valued service for the Lending team.
"What I like most about being an intern here is the team. Everyone has made a genuine effort to enhance my experience at Spring Bank. From the minute I walked in, everyone knew my name," she says.
Mina's ambition to learn overrides any fear of asking questions, and the Spring Bank team is not afraid to offer that support. No question is a silly question here, and every opportunity is a learning one. There's a lot of pressure as a Credit Analyst Intern to ensure the information is accurate, but Mina eagerly takes on that responsibility. Most importantly, we believe in her.
"I appreciate the trust they place in me in completing important work. The independence I've had has really made me feel like an integral member of the Lending team. There is no shortage of helping hands, but the team truly believes in me and my capabilities."
Before working with us, Mina didn't know much about the B Corp movement, but she can feel the difference working at a community bank in NY. She understands the disconnect between personal finance and education and sees Spring Bank's determination to bridge that gap.
"It's the way the Spring Bank team talks about clients that's touching to me. In my personal experience as customer at larger banks, I have not felt the same level of care and attention that I've witnessed at Spring Bank on a daily basis. Spring Bank sees their clients as humans first."
Mina enjoys working as a Credit Analyst Intern but looks forward to exploring other departments. She can confidently say that regardless of where she ends up, she will continue a finance career. We are grateful to have Mina on our team this summer!
Whether you are a staff member, partner, or client, we all know there's no place like Spring Bank. Join the community bank movement and bank with us! We offer one of the best savings accounts online and other affordable banking services.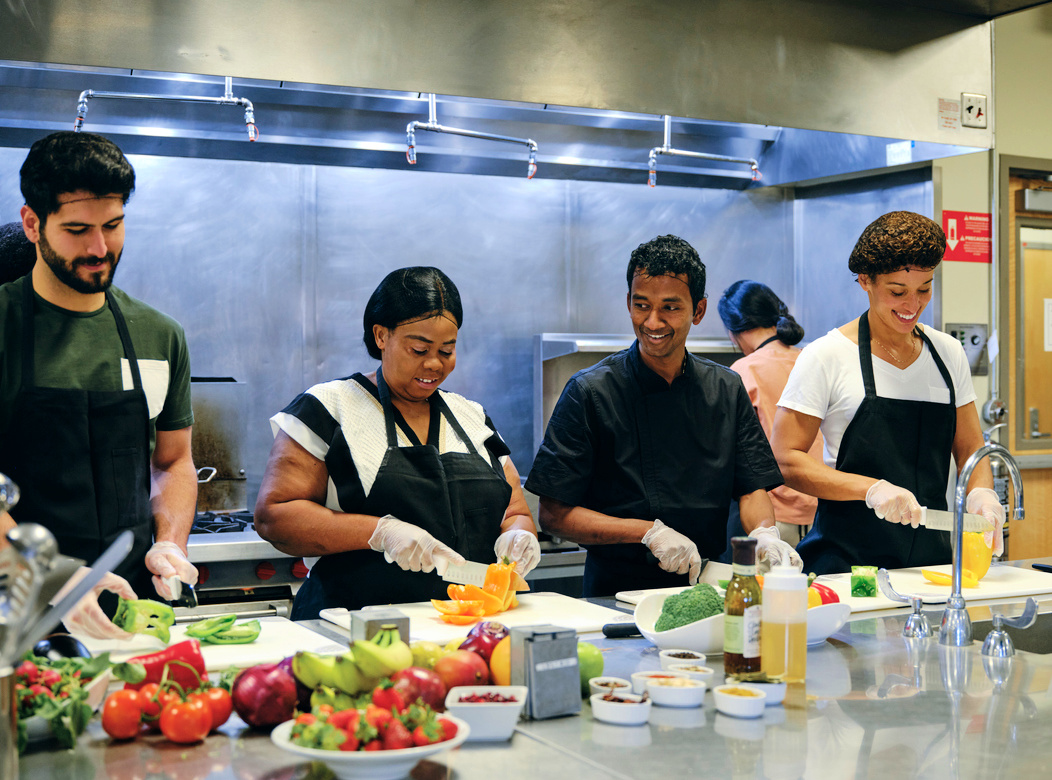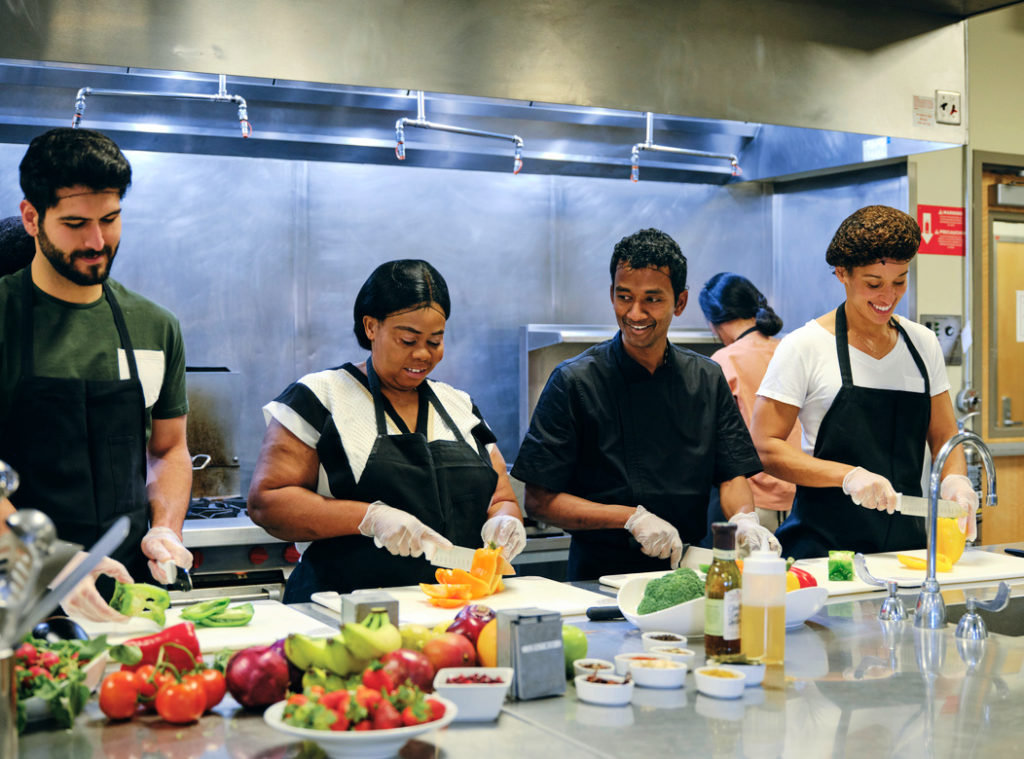 A Small Business Feature
Imagine what it would be like to feed the entire city of New York. Great Performances considers every community they touch in the course of their business. Founded in 1980 as a catering and event staffing agency, their mission was to offer a flexible source of income for women in the arts. Forty years later, Great Performances is one of the city's most highly regarded catering companies, serving delicious food and providing impeccable service while maintaining a deep commitment to giving back to their communities.
From the Apollo Theatre to the Wollman Rink and parties for every occasion, Great Performances offers dining and wait staffing for private events, nonprofit galas and fundraisers, and corporate engagements. As a leader in the hospitality, catering, and events industry, they set the bar for industry best practices in food security, education, sustainable agriculture, and community development, and they constantly innovate to improve their environmental and social impact. For example, in 2006, founder Liz Neumark established Katchkie Farm in Hudson Valley, becoming the nation's first caterer to own and operate a NOFA-certified organic farm. The nutritious fresh produce grown at Katchkie is a source of inspiration and ingredients for Great Performances chefs.
"It is always a great privilege as a chef to be able to collaborate with a farmer. Once a vegetable has been put into the ground, I feel it's my responsibility to think about how to utilize it best. This not only goes for the main part of the plant but the whole plant. A good example of this is basil: I won't just use the perfect leaves but also use the buds and flowers that have a huge amount of flavor and dry very well. These can be incorporated into pesto in the fall," shares Andrew Smith, Culinary Director at Great Performances.
Almost all resources from the farm are intentionally utilized. For example, edible blossoms grown through the warmer months are dried for autumn meals. Great Performances collaborates with its partners to distribute CSA shares at local food pantries and community refrigerators. Upcycling, fermentation, and pickling are the cornerstone of all products that come into the Great Performances kitchen," says Chris Harkness, Chief Operations Officer at Great Performances.
During the pandemic, Great Performances provided emergency food services for first responders and frontline healthcare workers and meal services for homebound seniors. They also actively support initiatives such as Grow NYC and City Harvest that are nourishing the city.
With an eye always on impact, Great Performance Catering supports healthy nutrition. They offer Embrace: Wellness at their corporate dining locations, providing tips, recipes, and menus that support healthy eating. In 2007, Liz Neumark founded The Sylvia Center to help teach youth and their families about the connection between food and health. And in 2022, the company also re-established Mae Mae Café as a vegan cafe and plant store on the first floor of their Bronx commissary in Mott Haven.

At Spring Bank, we value Great Performances' business model rooted in partnership, arts, and sustainability, and civic responsibility. With over 1,000 employees, Great Performances is an essential NY institution, and we are proud to support them with their banking and financial needs as a local bank in the Bronx, New York.
Learn more about the impact of Great Performances in their communities. Follow them on social media. And if you're looking to join an exceptional team, they are hiring now, especially in wait staffing.
No matter the size of your business, we have the resources and personnel to support your business. When you have a small business account with a small bank in NY, you'll get the same offerings that you can get from a big conventional bank but with the personal customer service that you just can't get anywhere else. And if you're a small business looking to open a new business bank account or curious about our services, contact us.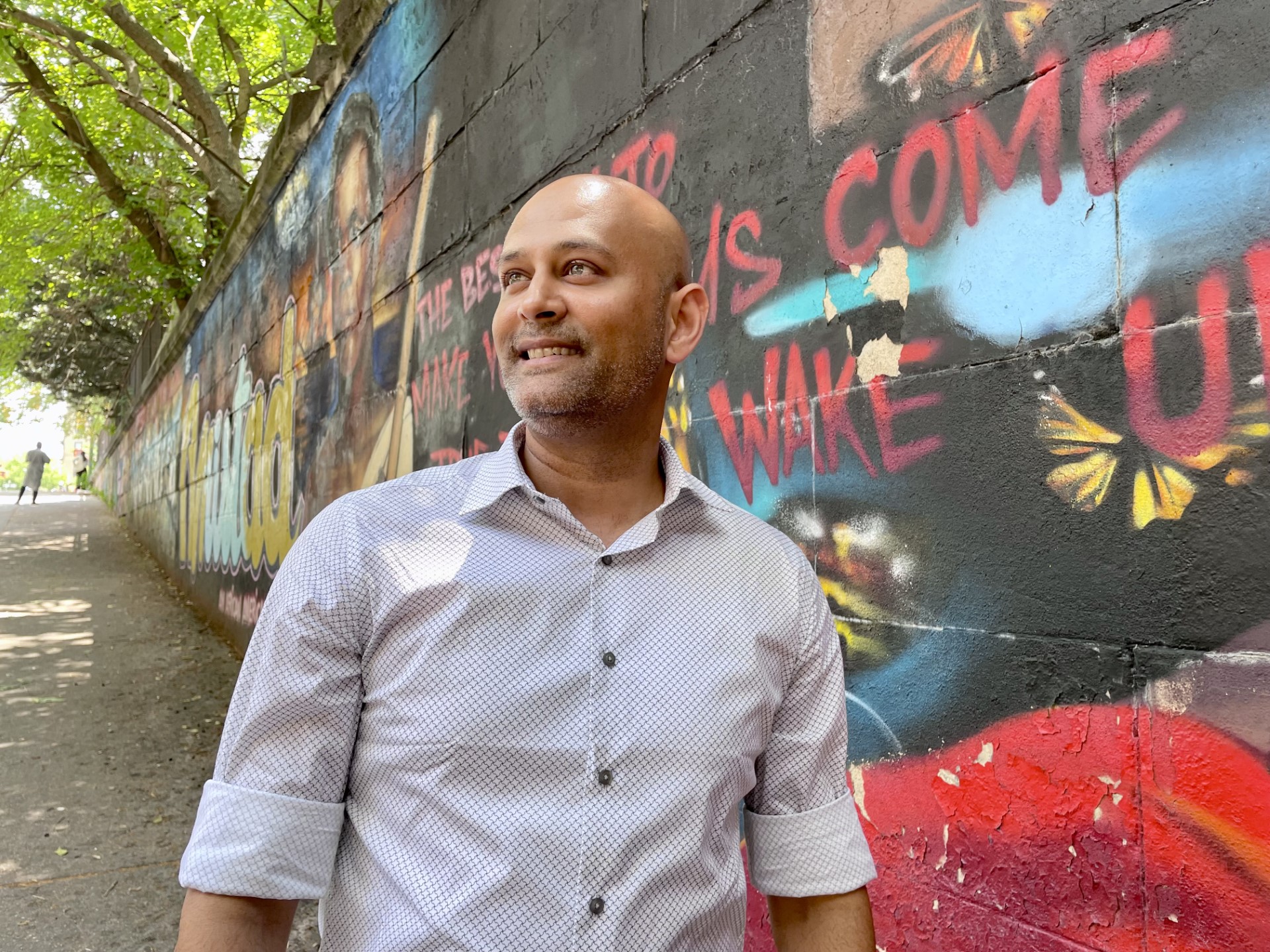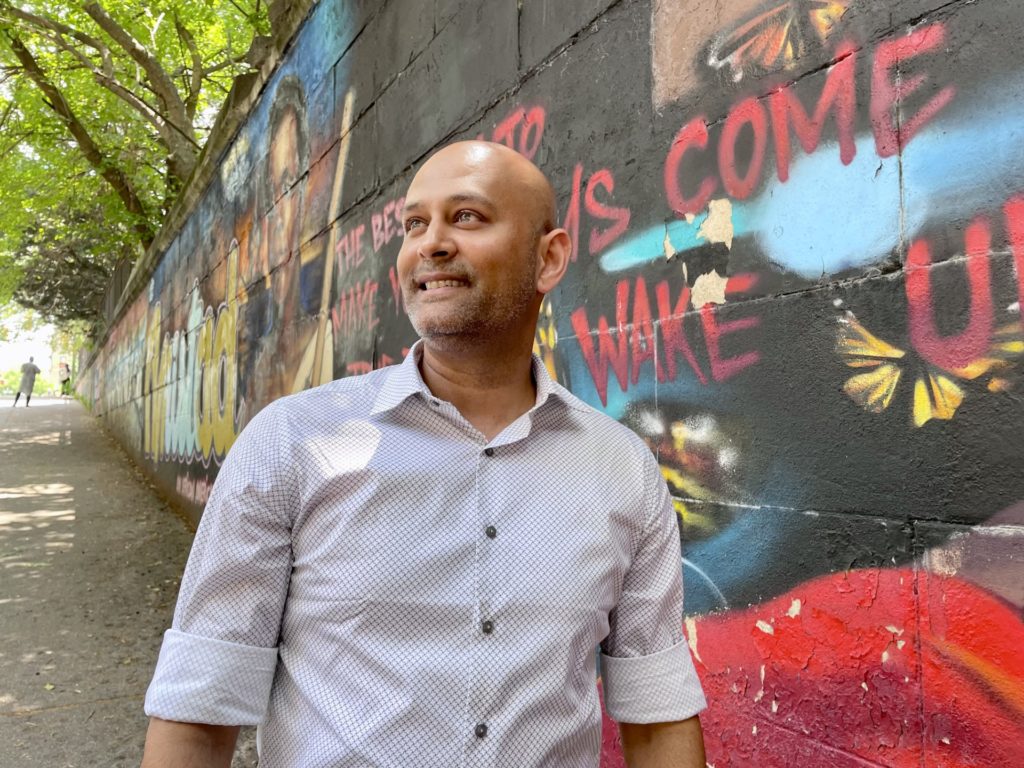 As a bank based in the diversity-rich Bronx, we're proud to have a team of individuals with different backgrounds and skill sets, all working together to create equal opportunities for people to build prosperous and abundant futures for their families and communities. As we grow to support more community members with our affordable banking services, we always look forward to having passionate and talented individuals join our staff. Binnoy Amin is such a person, having started with us over a year ago.
Like most of our team members, Binnoy likes working with numbers. Growing up in India, Binnoy's family was very business-oriented, owning several companies, from a packaging factory to a poultry farm. This entrepreneurial spirit inspired him to pursue a career in business. He studied Business Administration, Accounting, and Finance in the UK, ultimately leading him to hotel management, where he led a team of over 60 employees.
With experience in operations at such a scale, Binnoy sought to learn more about what goes into running and managing a business. So, he tapped into his finance background and discovered a role at Spring Bank. As the bank's Accountant, Binnoy manages much of the administrative end of daily banking services, including managing vendor relationships and wire transfers and forecasting budgets and investments. It's much different than his previous work, which was more customer-facing, but Binnoy is up for the challenge.

"It's challenging and fascinating to learn. I have access to the bank books, which helps me understand the system, and it's been exciting so far. I'm learning a lot about my position, the overall mission, and how a community bank operates," he says.
Binnoy values our commitment to small businesses and nonprofit organizations. He understands the importance of getting to know our customers to be able to develop a strategy each business' needs.

"I strive to help small businesses. I know how hard it is to run one and the commitment it requires every day to keep it going. I am proud to work at a bank that shares this vision for local businesses, too," he shares.
There's so much to uncover in finance. Fortunately, working for a community bank allows Binnoy to dive deeper into the New York City financial system. Our team's openness and willingness to share and grow together have allowed Binnoy to quickly learn about our community partnerships, small business accounts, commercial lending, and more. He can see the application of our mission and impact on the community.

"Everyone here, even the senior managers, are always open. I can easily walk into their office to talk. I feel supported and part of something larger than my job here," he says.

We are grateful to have Binnoy as our staff member and for his eagerness to jump right into the mission, learn, and become part of our open, supportive culture. 
Read more about our team and what it's like to work at one of the only community banks in Bronx, New York.
–   Against All Odds: Eric's Story of Launching a Bank in the South Bronx
–   Erica Rosero: Centering Our Community in Our Small Business & Nonprofit Lending
–   Growing Together with Keila Mendez, Head Teller & Customer Service Representative
–   How Germarie Uses Her Financial Expertise to Help Her Community
–   Living Our Mission: Featuring Diana Ravagnan, BSA Officer
–   Rooted in Community: A Conversation with Josefa Ruiz, VP & Branch Market Manager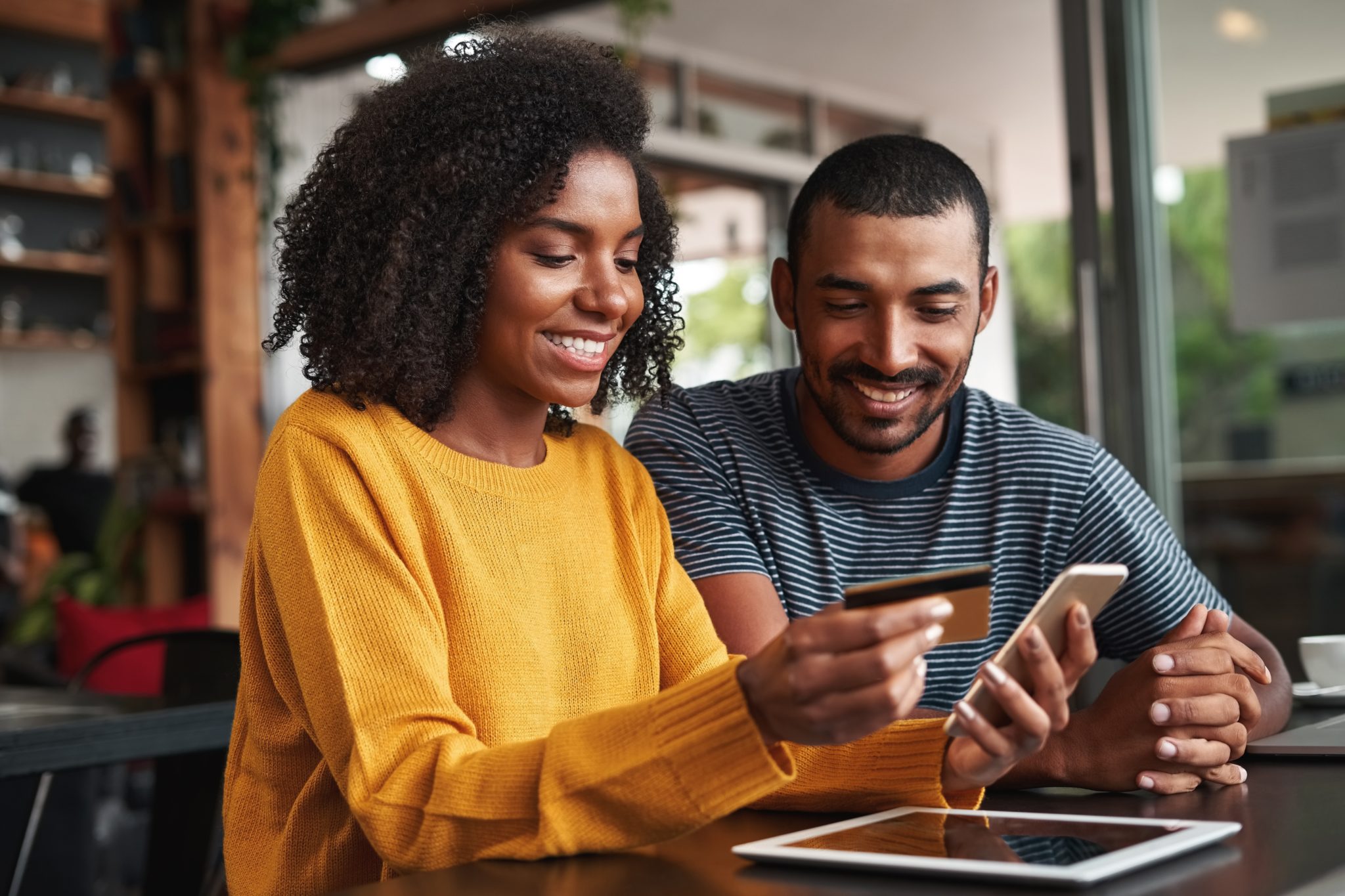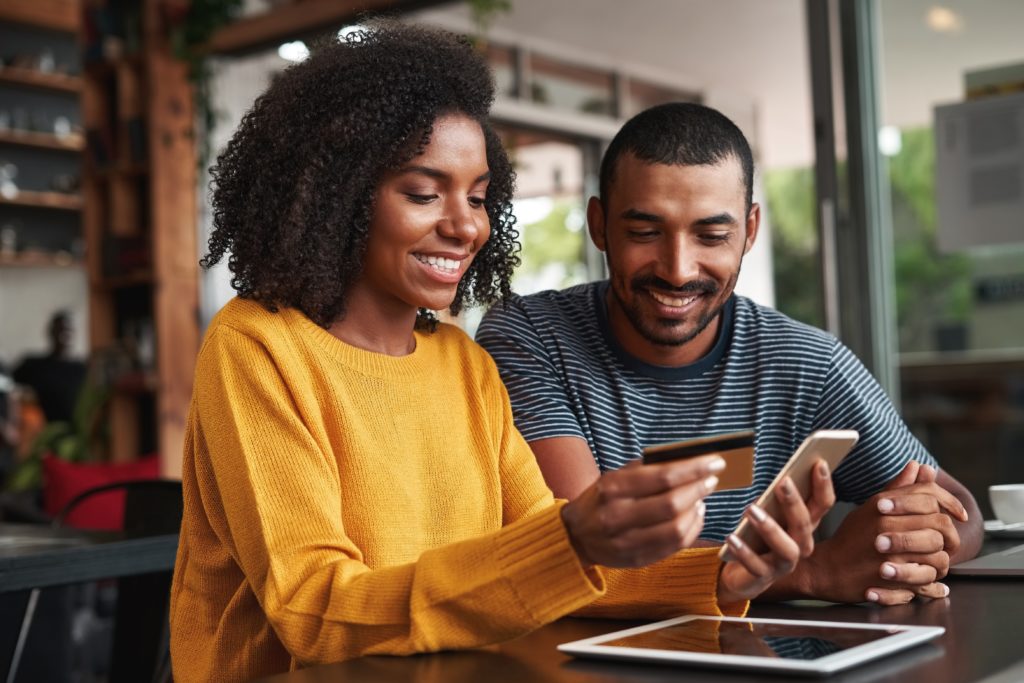 Did you know that you can earn rewards just by using your Spring Bank debit card?
In today's economy, we understand you are looking for ways to maximize every dollar. Our  ScoreCard® Rewards Program does just that. When you enroll your debit card linked to your personal checking account or business checking account, you'll be able to earn points on every dollar you spend, which you can redeem for unique rewards. For example, you can cash in your points for new technology, home goods, travel, entertainment, and more.
And we are happy to announce that we've recently made some upgrades to get you even more perks!
You can now save money on your purchases at select Walmart and CVS stores by redeeming your points as cashback on the spot. You automatically accrue points when you open a personal checking account or business checking account with us.  With our new cashback option available at select Walmart and CVS locations, you can save money on your transaction using your Spring Bank debit card at the register or self-checkout.
Here's how to earn and start redeeming your ScoreCard® Rewards:
First, create a ScoreCard® account so you can access the points you accumulate with your Spring Bank debit card.
Make purchases with your Spring Bank debit card from your personal checking account or business checking account as you usually would – both are eligible to earn and redeem points.
Redeem your points for travel, merchandise (i.e., electronics, appliances, and more), or experiences such as concerts and special events.
Remember, you can earn points even faster if you hold multiple debit cards by accruing points from all your cards into one rewards account. In addition, households who have multiple Spring Bank debit cards can join their accounts to build points and earn rewards faster.
Finally, don't forget to take advantage of two great promotions with our ScoreCard® Rewards Program today:
Receive 2,500 bonus points when you enroll in ScoreCard® Rewards and complete your first eligible purchase with your Spring Bank debit card.
Our annual birthday gift to you! When you enroll in ScoreCard®, you automatically receive 500 bonus points on your birthday every year — on us.
Get the most out of your spending by signing up for ScoreCard Rewards today! You deserve the perks. Receive 2,500 bonus points when you enroll and make a purchase. Learn more.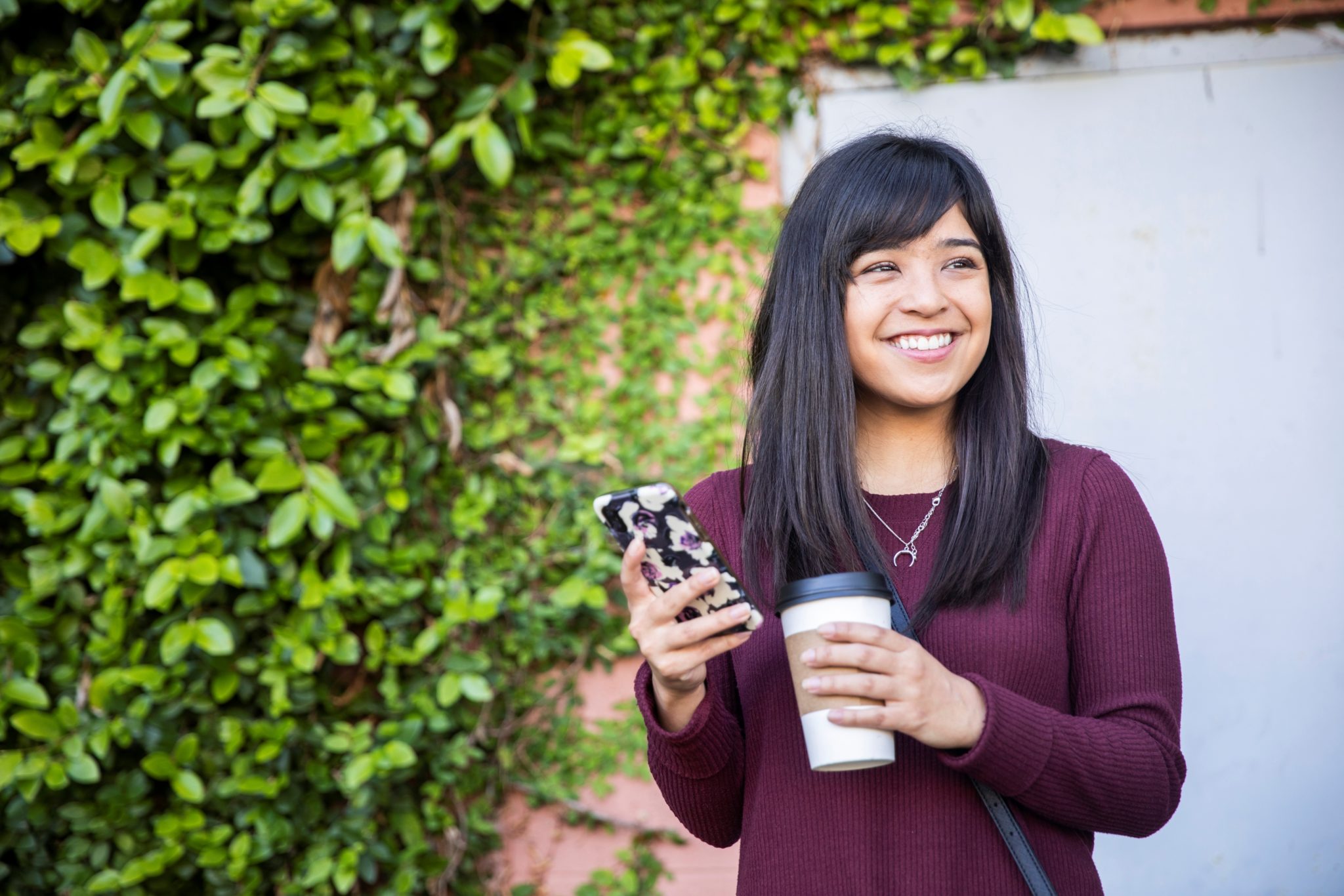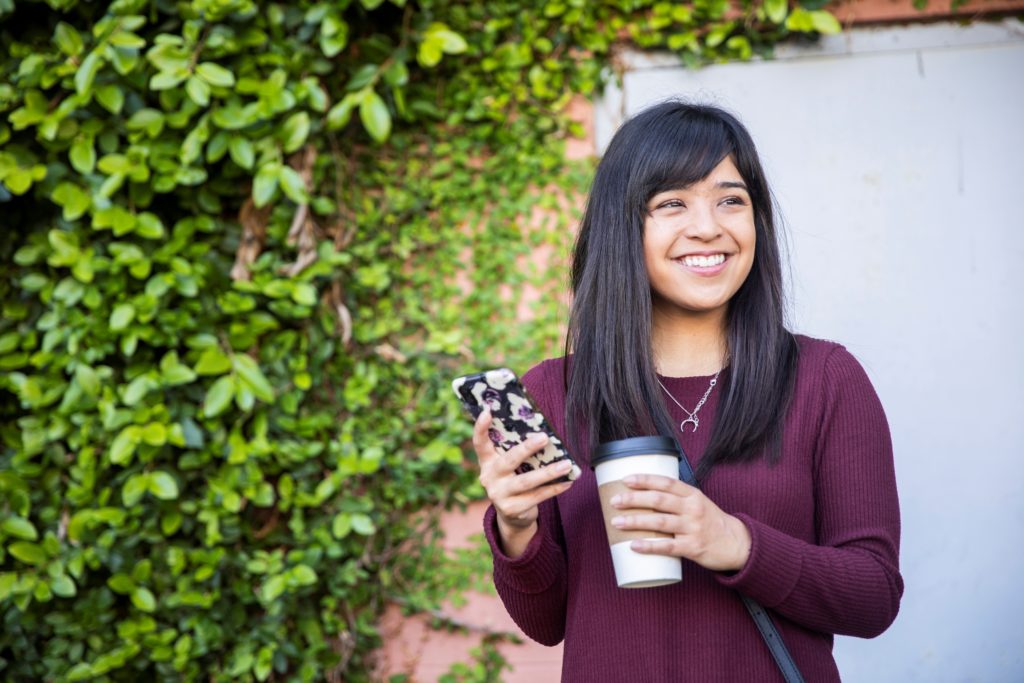 Long gone are the days of receiving documents about your financial information as a hard copy in the mail. Physical copies come with risks and inconveniences. For example, if you live in a multi-unit apartment complex, your mail might get sent to the wrong recipient. Also, accumulating documents can take up extra space in your apartment. Take the easy, efficient, and environmentally friendly route with E-Statements: paperless financial records you can access through your mobile and desktop devices.
With E-Statements, you can access your personal checking account or business checking account activity with just the click of a button. Enrolling is extremely simple. All you need is an email address, and you'll have 24/7 access to your monthly statements through the Spring Bank mobile app. You'll never have to print or recycle your statements ever again. Plus, enrolling in e-Statements is completely free and eliminates the monthly service charges that mailed statements incur.
As a bank in New York, we know how busy life can get in the city. So, save yourself time, money, and stress by taking the easier route with E-Statements. This feature grants you access to your financial information whenever you need it and supports our climate goals as a B Corp and member of the Global Alliance for Banking On Values.