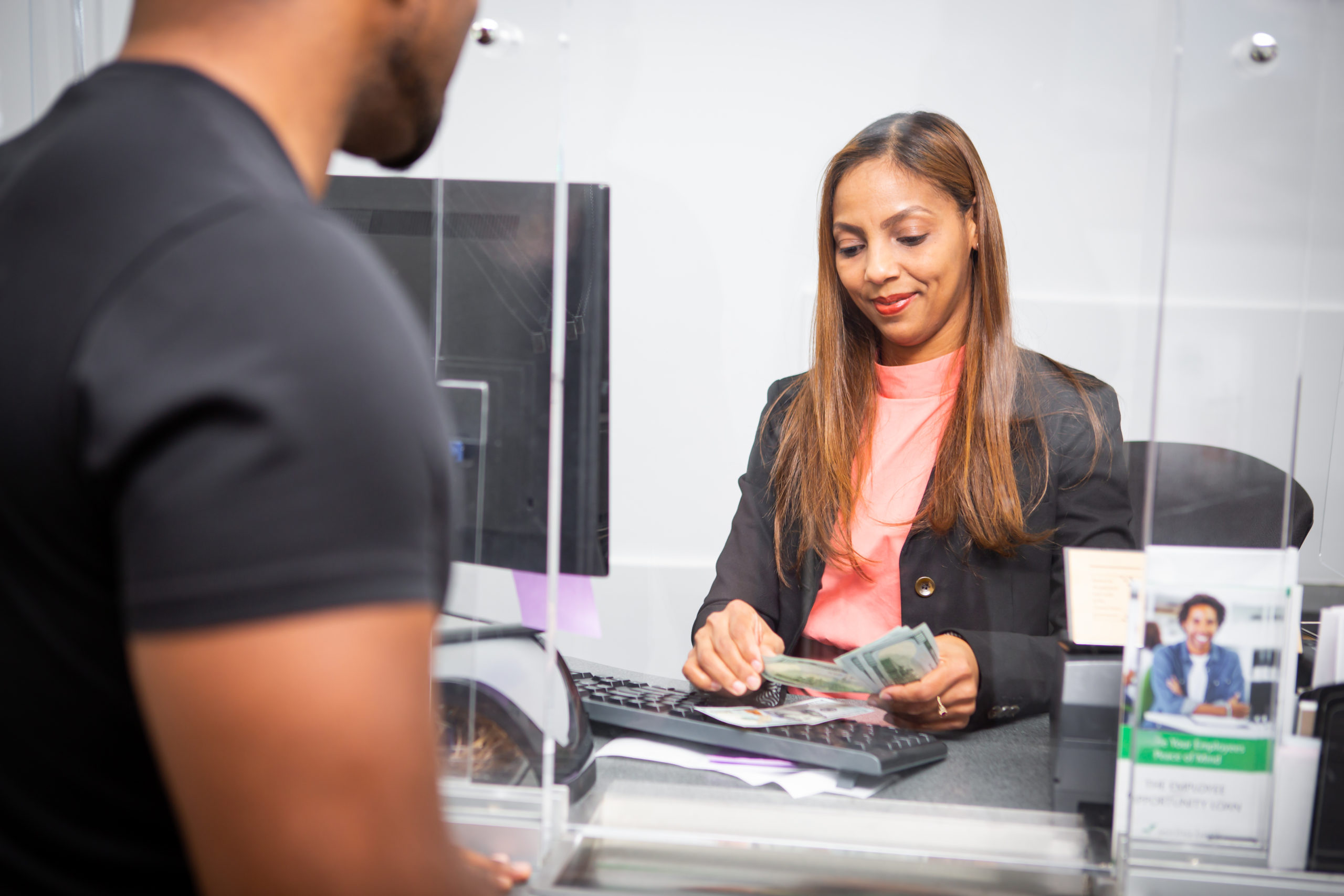 Financial literacy is understanding how to effectively manage household finances, handle debt, create a budget, and build savings. Being in the know about your personal finances is a critical step in achieving financial security and freedom. In addition, working toward financial literacy strengthens your relationship with money and sets you up for a lifetime of financial health and wellness.
We partner with GreenPath, a trusted national nonprofit, to offer free financial counseling and support to folks seeking financial guidance, especially in managing personal finances, budgeting, personal savings, and debt.
Check out these top 5 resources to get you started on the path to financial freedom:
Financial literacy is the key to success in managing your money. 🔑Want to learn more? Check out our top tips for building a prosperous financial future, or learn how to make small changes to reach your financial goals this year. Then, please drop into one of our NYC branches to open your personal checking account, and personal savings account today!
A Small Business Feature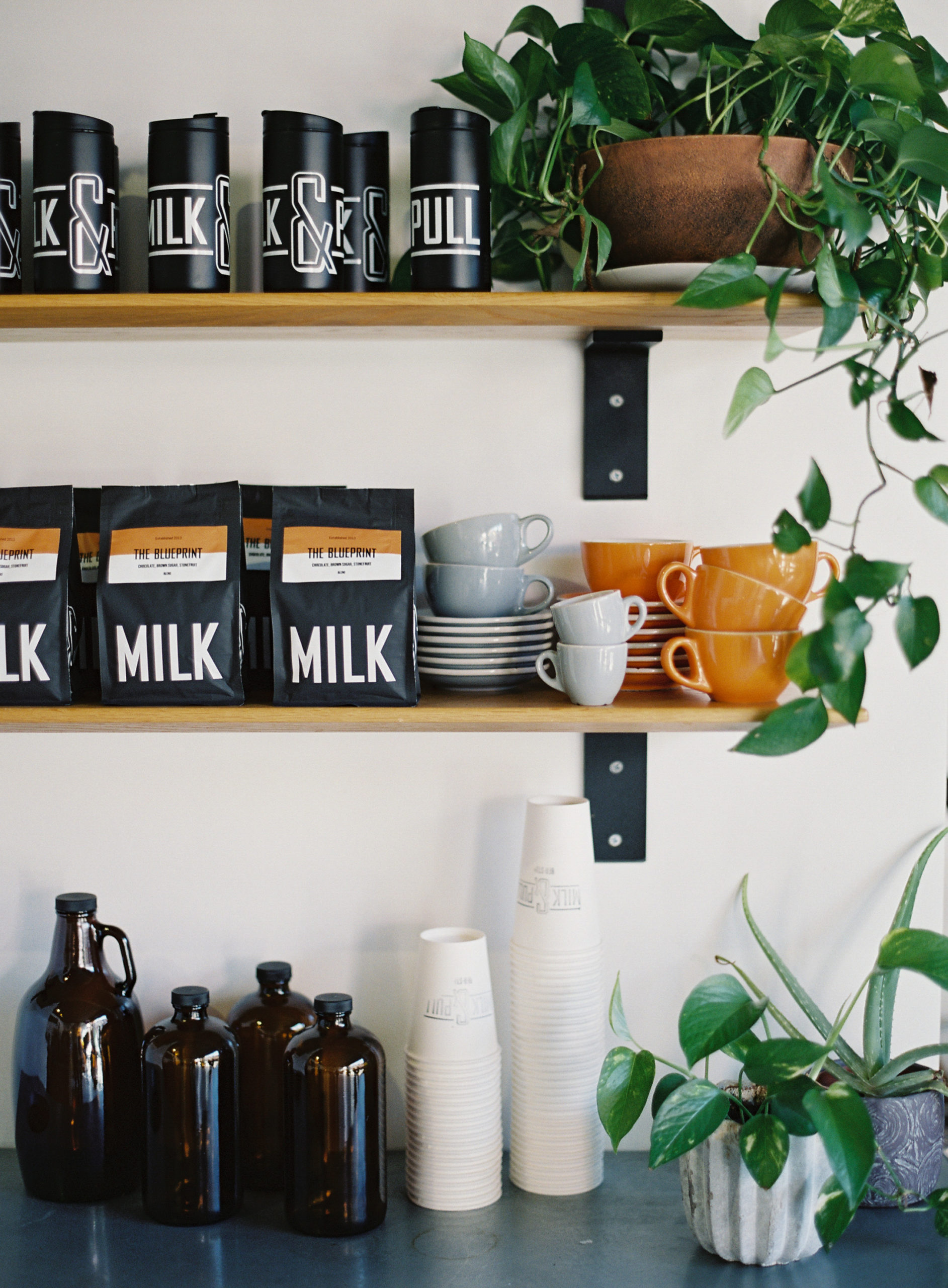 Photo Credit: Milk & Pull
A fresh cup of coffee is the first thing many folks reach for before starting their day.  Whether brewing a pot at home or grabbing a delicious blend at your local coffee shop, the experience can set the tone for your day.  As a community bank in NYC, we love supporting small businesses that have a positive impact on their neighborhood.  Milk & Pull, one of our Brooklyn-based small business clients, has been elevating the coffee experience in Brooklyn through love and community.
Founded by Joe and Angela Austin almost ten years ago, Milk & Pull is slowly developing into a mainstay in the culturally rich borough of Brooklyn.  With the help of Spring Bank, the two have expanded their impact by opening two additional locations in Bed Stuy and Ridgewood since 2013.  The process of getting a commercial mortgage can be quite a roller coaster, but the team at Spring Bank helped secure a loan to acquire real estate for expansion.  We sat down with the devoted power couple to learn about their journey and why they invested their life savings in starting a local coffee shop chain in one of the largest cities in the world.
"When people think about coffee, it's like fast, fast, fast.  Go, go, go.  And for us, coffee is our moment to slow down — to build conversation and develop friendships because even at the shop, I like to sit down and have a cup of coffee.  I talk to the people sitting around me to get to know them.  So to us, coffee is a means to slow down and connect with other people," says Angela.
For Angela, coffee has always been a part of her Colombian culture.  Her grandfather owned a coffee farm but was displaced during the guerilla war.  So running a coffee shop and diving into the coffee industry was a way to restore tradition to her family.  Likewise, Joe's love for coffee started as a teen while working at Starbucks.
Milk & Pull began as a coffee and empanadas cafe representing Colombian culture.  The young couple's dates included trips to coffee shops for market research and returning home to build a plan.  Between finishing school and starting new corporate jobs, Angela and Joe temporarily put the business idea on hold until 2010, when they moved to Bushwick.  The neighborhood culture was brimming with an entrepreneurial spirit.
"We had friends that were opening up coffee shops, bars, and there were a lot of artists there," says Joe.
Joe felt lucky to be surrounded and supported by insightful entrepreneurs.  He asked thoughtful questions and learned how to grow a successful business from their stories.
"One day, one of Joe's customers told him something that impacted both of us.  They said, 'So what if you lose the money?  You're young.  You both work at good jobs.  What's to lose?'" reflects Angela of the customer's advice.  "It was so simple, yet so impactful," she continues.
The Austins realized they had nothing to lose.  If they failed, they were still young enough to recover.  So, fueled by inspiration and encouragement from the neighborhood and colleagues, the couple revisited their business idea and invested their life savings.  Then, they crunched the numbers to pool just enough money needed to start the business, pivoting to coffee only and finding a space with the least amount of renovation required.
On the surface, Angela and Joe were a young couple just starting with no prior business experience.  However, their sizable savings and solid credit scores helped ease landlords' hesitancy and secured them a lease in Bushwick.  It's safe to say the landlord made the right choice, as Milk & Pull's first location has been in operation this month for nine years.
The success of Milk & Pull did not come easy, of course.  Angela and Joe did not quit their 9-5 jobs while starting the business.  Many people opposed the idea, "Folks said, 'You're not going to be able to build this business if you're not putting your all into it.'" But clearly, they were wrong.  Angela and Joe's dedication and willingness to make short-term sacrifices lead them to create a successful sustainable business with an income that they don't need to rely on for their livelihood.
Milk & Pull set themselves apart in a heavily saturated small coffee shop scene.  Coffee franchises can feel transactional, but the small business brings a unique value, more than just a cup of coffee: love for what coffee represents in communities, its ties to family tradition, and its ability to build relationships.
"We design our spaces to feel like your second living room because we want people to stay, work on their own stuff, and connect with others," says Angela.
We proudly provide small business account services to support Milk & Pull and their commitment to good coffee and building community.  Check out where you can visit them in Brooklyn.  Read their mission statement for the love of coffee and community.  And, if you are a small business owner looking for banking support, check out our small business account and lending options here.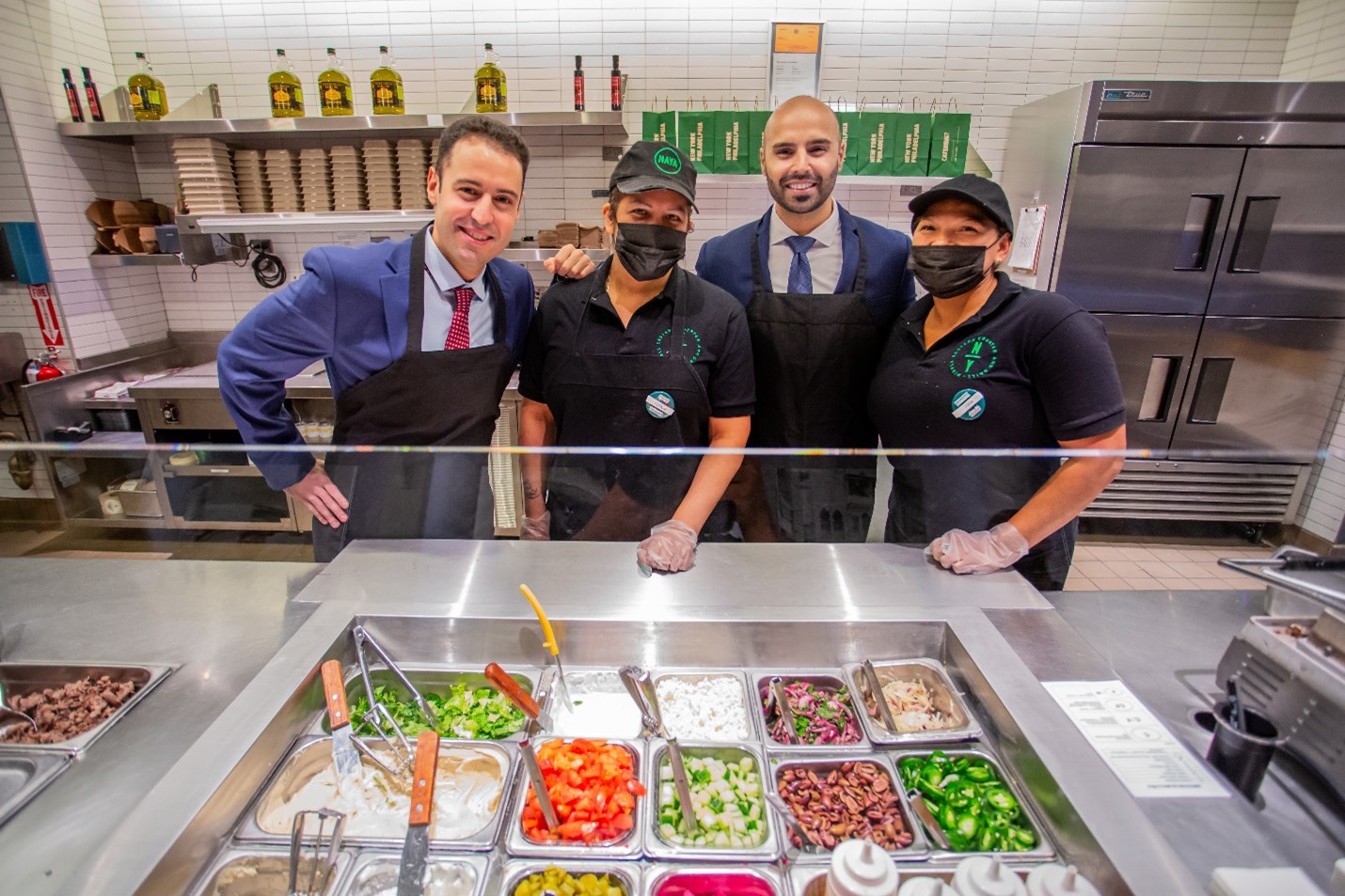 Here at Spring Bank, we know that New York City supports the millions of folks who live here, thanks to the daily efforts of small business owners. As one of your local banks in NY, we believe there's nothing better than getting a small business off the ground. That's why we offer a range of new business bank accounts and commercial lending options: we're here to help your business thrive.
One of the small businesses we've been lucky to work with is the quickly growing restaurant chain, Naya. On a mission to connect New Yorkers to authentic Lebanese and Middle Eastern food, Naya offers delicious, wholesome meals. From shawarma, falafel, salads, and appetizers, no matter your dietary needs, Naya has fresh and fast options for you. With ten locations in NYC and six under construction, Naya plans to run and operate 50 stores by 2025.
In addition, they offer catering services that are perfect for your upcoming summer events and an app that makes it easy to order online and earn rewards for choosing healthy, delicious food.
Founder Hady Kfoury started Naya with personal and family investment in 2007 when he was 26. Though still involved in some of the day-to-day operations today, 15 years later, Hady leads the vision setting and growth planning, real estate development, and branding.
"There's nothing like running your own business. But, once you start to lead your own team, it's a completely different responsibility," Hady says.
Looking back, he can see that he did not plan for enough working capital with the first two locations. By the third location, Hady knew he needed to prioritize the financing.
"The business has grown since day one. We've always had the right product. But in terms of the financials, my mistake was not having enough working capital when we started. As a result, I had to cover many roles. My advice to other business owners is always to have a decent cushion when you launch," reflects Hady about his journey as a first-time entrepreneur.
As with most small businesses, the Covid-19 pandemic presented an enormous challenge. With most offices and universities closed – which minimal lunch traffic– the team at Naya struggled to make ends meet. To protect employees and ensure everyone could stay on staff, they contacted us to help them process and receive funds through the first and second Paycheck Protection Program (PPP) rounds.
"We've built a strong relationship with Akbar and the Spring Bank team. They provide such personalized experience and excellent customer service," shared Hady. "You don't call a 1-800 number. Instead, you call your banker's cell phone number directly. They feel like part of your back-of-the-house corporate team."
Lucky us to be part of your hardworking team, Hady! If you haven't yet, check out Naya's menu and where to find them here.
Since 2007, we've helped hundreds of small businesses like Naya scale and grow. We offer small business accounts to suit your needs, whether you're seeking personalized service, competitive interest rates, or mobile banking. Learn about our business checking account options online, or schedule an appointment to learn more about how we can help you reach your financial goals.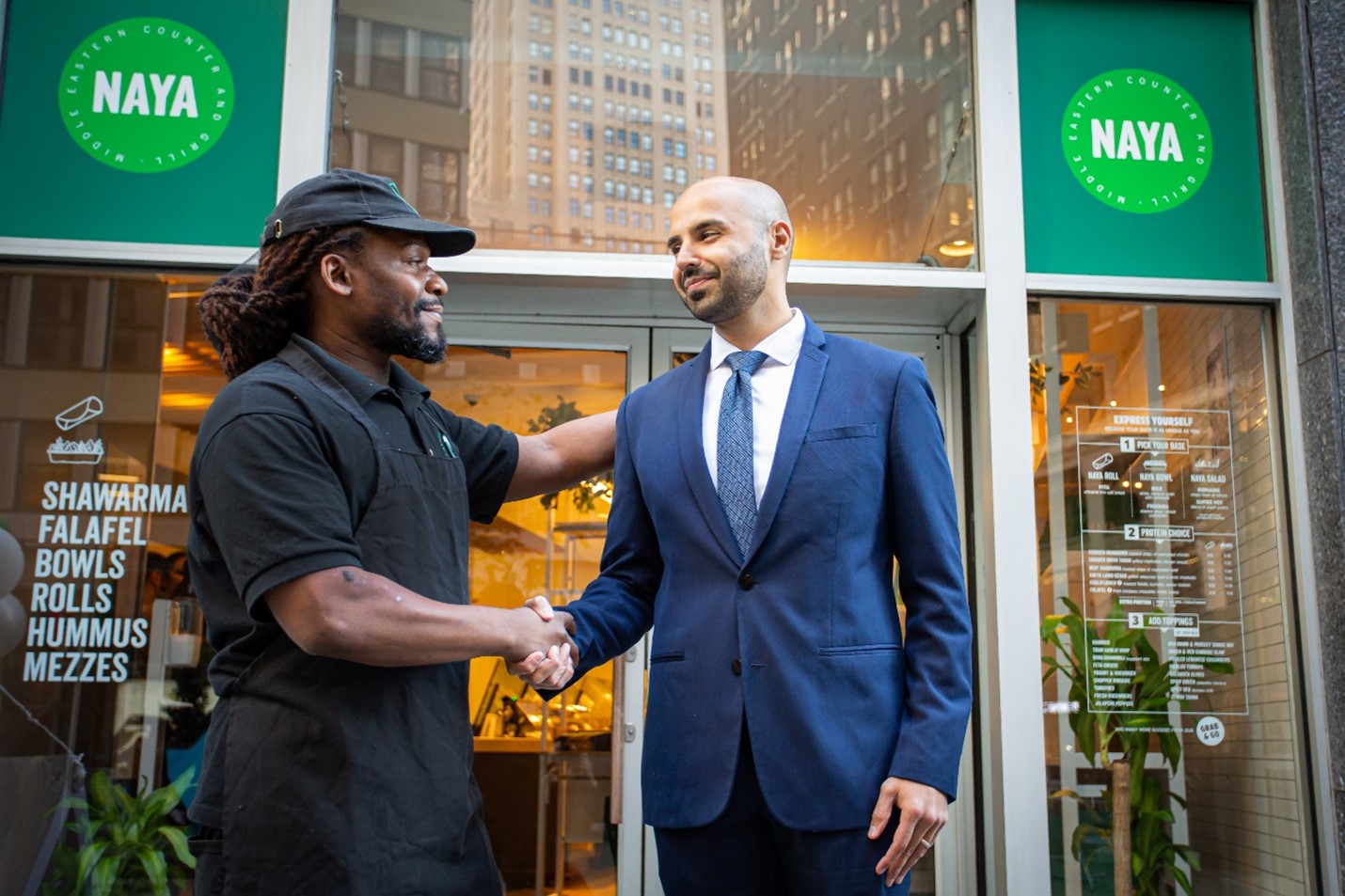 Photo: Small Business Client & one of NYC's newest Mediterranean restaurant chains, Naya with Akbar Rizvi, our Chief Lending Officer
Are you thinking about starting your own business? Bringing a product or service you're passionate about to market is a challenging yet rewarding experience. There are essential processes to know about operating a small business, especially when it comes to money management. You might be wondering how to accept payments from customers, where to charge business expenses, and, of course, how to pay yourself and other employees.
Opening a business checking account is the best solution to managing your business' finances. Check out our top 3 reasons why:
#1 Personal Protection
The money your business makes isn't yours directly. Instead, it belongs to the entity your business is established under that the government recognizes. Creating an entity for your own business is vital to protecting your personal assets. For example, if your business incurs debts that it cannot pay back, your personal belongings (like your car or home) may not be protected. So it's best to keep all business-related income and expenses in a business checking account.
#2 Credibility
Having a business checking account shows others that you mean business. Using a credit card, check, or direct deposit with your business name instills trust in your customers, clients, and collaborators. In addition, accepting or making payments through a business checking account enhances your business reputation by using funds branded with your business name.
#3 Easier Bookkeeping and Tax Preparation
With your business and personal finances separate, you can seamlessly sync your business checking account to bookkeeping software and easily automate your money management. These services make paying bills, sending invoices, and accounting less of a headache. Similarly, you can connect your business checking account to tax preparation software. Preventing any co-mingling of your personal and business checking accounts will help immensely during tax season.
Now that you know the perks of having a business checking account, it's time to find one that suits your business needs. These are the documents you'll need to open a business checking account:
Employer Identification Number (EIN): Also known as a federal tax ID, this 9-digit code serves as a Social Security Number (SSN) for your business. You may use your SSN if you're a sole proprietor.
Document of Formation: This provides basic information about your business, such as the owner's name, business address, and business purpose. It proves the company exists and can operate within the state legally.
Ownership Agreements: Agreements are typically standard for partnerships or businesses that more than one person owns. They clearly define what percentage of equity each owner has and detail how the business will be managed.
Business License: Depending on your business's activities and location, you may need licenses and permits to operate. Research industry regulations in your city and state to ensure you meet the requirements.
We make opening a new business checking account simple and easy – you can even do so remotely. There are many advantages to opening a business checking account with us: access to free small business services, access to our technical assistance provider partners, and easy access to small business support staff. Contact us to set yours up today.
"I live at the bottom of a hill. With my old, non-electric bicycle, I used to push it up that hill, then again and again because my neighborhood has a lot of hills. I was practically pushing it all the way to work! But now I can enjoy the ride because of my new E-Bike and the E-Bike Loan NYC I received from Spring Bank." – Pamela Martinez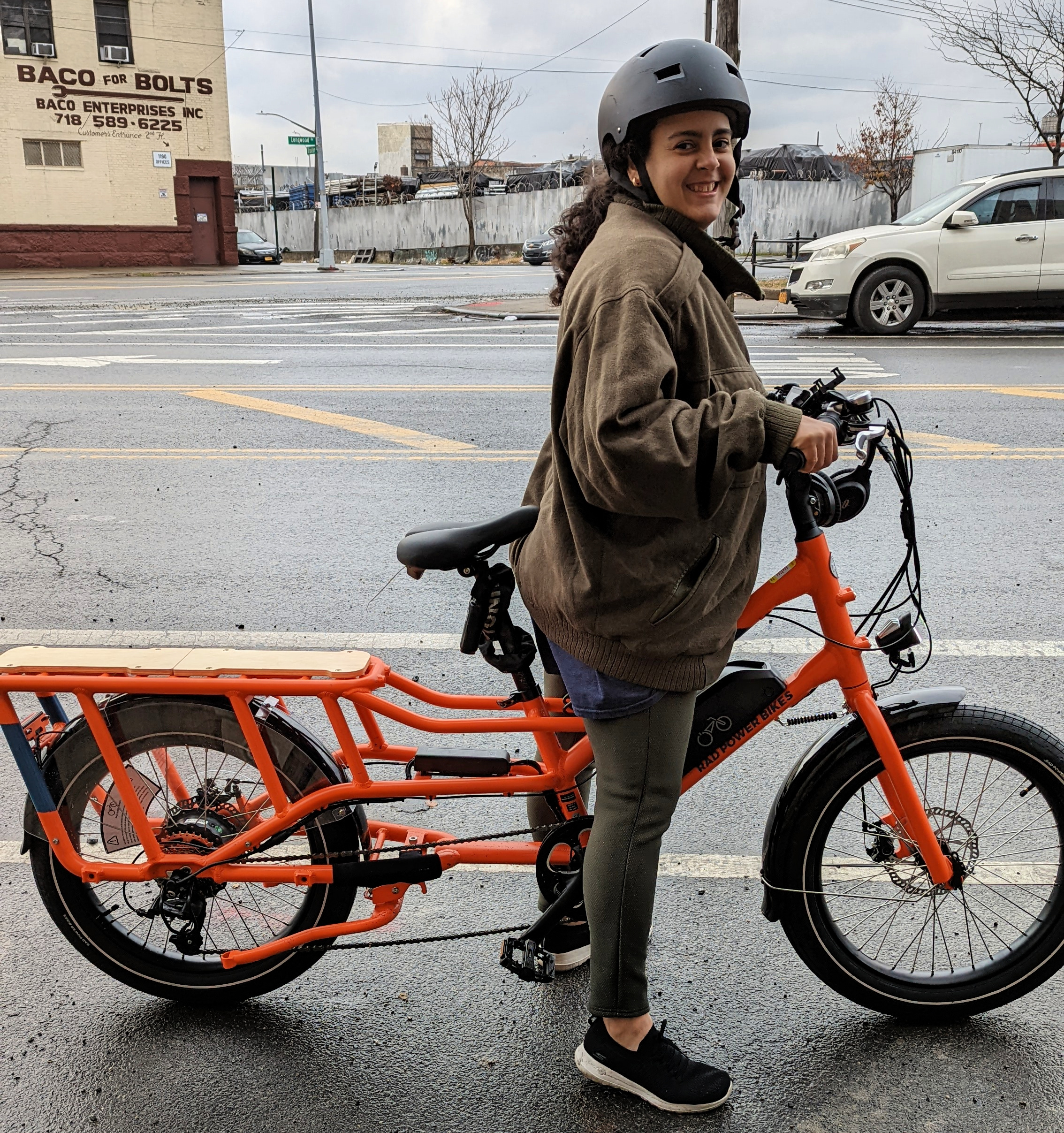 Pamela Martinez is a teacher's assistant here in The Bronx and the Hunts Point Alliance for Children, and she was one of the first New Yorkers to receive an E-Bike and E-Bike Loan NYC through our partnership with the Equitable Commute Project (ECP). The ECP was developed at the height of the Covid-19 pandemic as a partnership between NYU Stern, the Hope Program, Electric Avenue, Transportation Alternatives, and us as the financing partner. Our mission is to create a healthier, more affordable, and greener commute for the one million+ NYC frontline workers.
Through our new E-Bike Loan NYC, employees can receive a loan of up to $2500 to use for a new E-Bike, which will also help them build their credit and savings – all with no minimum credit score requirement.
"I'd wanted an E-Bike for a long time! And my employer knew that I rode my old bike to work every day. But for me, not being from this country, I didn't have credit yet. However, I learned I could get the E-Bike Loan NYC through the Employee Opportunity Program from Spring Bank, and I could pay it back little by little. So I applied, and my loan was approved right away! Now I love riding my new E-Bike, especially because I have to carry so much back and forth every day," Pamela says.
If you bank with us, you know that we're so much more than just a bank – even though we are one of the best banks in NY! We're a community. And that's why we were so excited to work with Pamela. She takes care of the people around her: developing daily science experiments and dance parties for the kids, collecting winter coats for donation on Giving Tuesday, and even ensuring that struggling families in the neighborhood get connected to the services they need.
"I love my job," says Pamela with a smile. "I love helping people. I love that we're doing good for kids, families, and the community. Hunts Point has a lot to give. You have to dig and find the resources – and that's what we do for these families."
Ensuring that our customers and community are taken care of is always at the top of our minds. Therefore, we designed the application process for the E-Bike Loan NYC to be as smooth and straightforward as possible. Learn more about it here.
"Everyone at Spring Bank was so helpful!" Pamela says. "Because I went through my company, they had a lot of the information I needed. Everything else I could do by myself online – it was very easy."
Commuting by E-Bike is a good choice for more than just your wallet. It's often more reliable than public transportation. And as Pamela notes, it's also good for the environment, which means a healthier, greener future for her children and students.
"I ride my E-Bike everywhere now: to the beach, visit my family in Brooklyn, and even go to Costco with it! Everybody knows me as 'The Bike Lady' in the supermarket," she laughs.
We love to see it! 🙌🏽 🚴🏽
Ready to get an E-Bike of your own? Learn more about our E-Bike Loan NYC. If you're an NYC employer, check out how you can support the financial health of your employees with our Employee Opportunity Program, which includes the E-Bike Loan NYC. Find out more about the Equitable Commute Project. Finally, check out our personal savings and personal checking accounts. We're honored to serve the people of New York as one of the best banks in The Bronx, New York!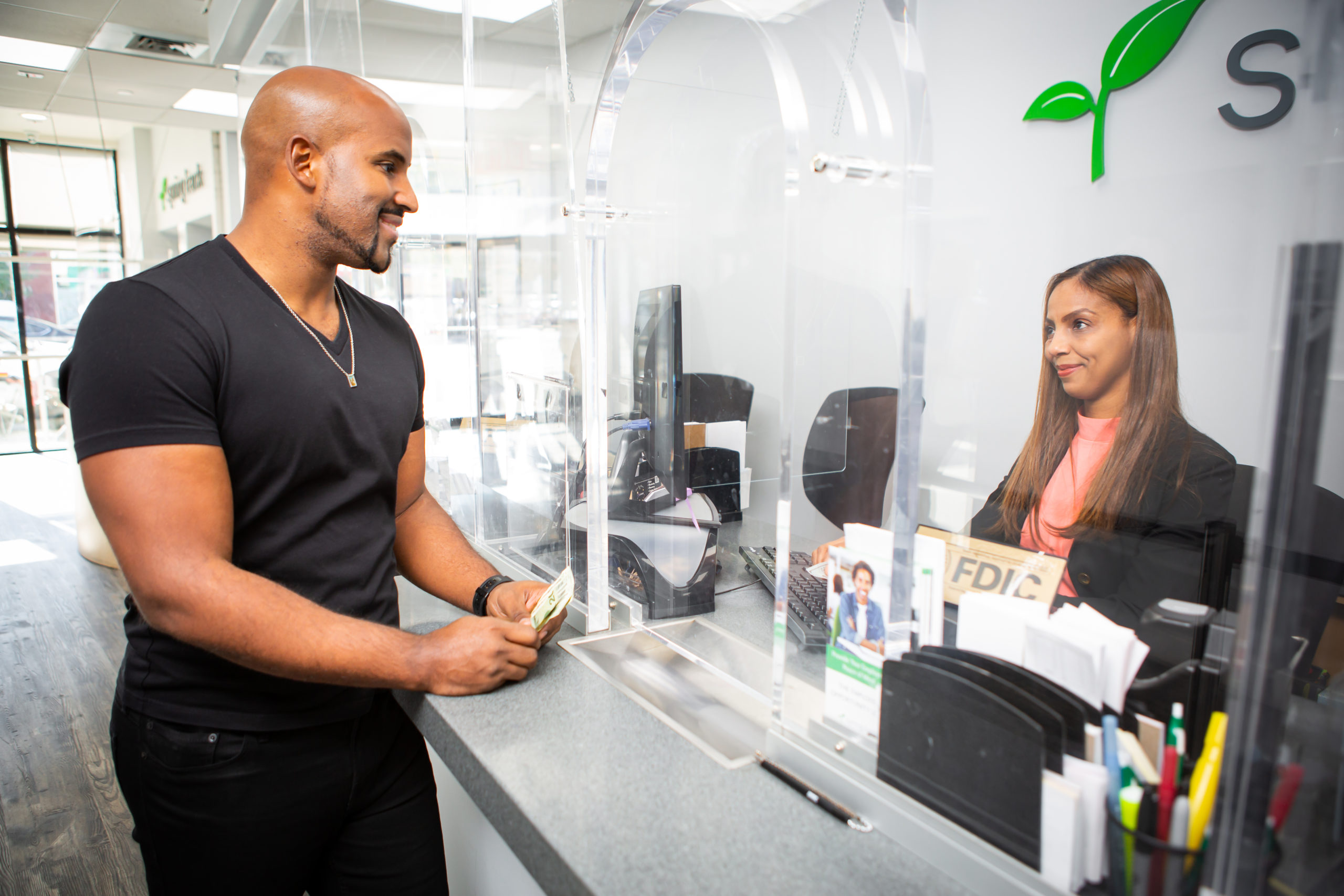 Here at Spring Bank, we're proud to be a B Corporation which means balancing purpose with profit. We are just as committed to serving our customers and helping the planet as we are to our bottom line.
With Earth Day coming, we thought it would be the perfect time to share a few ways that we can help you reduce your carbon footprint, starting with accessing your bank e-Statements online.
Whether you have a personal checking account, personal savings account, or a business checking account, enrolling in e-Statements makes banking easier—and greener—than ever! Here's how to get started:
Visit our home page and click on the toolbar in the upper left corner. Then, scroll down to select "Online Banking."
On the next screen, follow the directions, "Please click here to enroll in Online Banking."
And here's how to view your statements
Once you've created an account, click on the arrow next to the account you wish to view. When the drop-down box appears, select "Statement."
On the Documents page, click "View Statements."
Click on the e-Statement you wish to view. If you have a pop-up blocker, you may be redirected to a link called "Open the Statement Window now."
View your e-Statement! From this page, you can download, save, or print your statement and access it at any time.
With e-Statements, you can:
Reduce your waste and clutter. Paperless statements are the greener, cleaner way to keep necessary records, plus Earth Day is the perfect time for a spring cleaning.
Count on increased security—no more statements lost in the mail or accidentally mixed up in the neighbor's mailbox.
View your records anytime, anywhere. It's helpful to see your account and balances in real-time and in time for warm-weather fun. Also, download our app for easy banking on the go!
Being one of the best banks in NY means that we're dedicated to providing an experience that meets our customers' needs. So, in addition to being environmentally conscious, we also aim to make the NYC daily commute more manageable and more fun. How? The newest offering in our Employee Opportunity Program is The E-Bike Loan NYC!
The commuting challenges that workers in NYC have faced over the past two years have demonstrated that affordable, sustainable transportation alternatives – such as electric bikes – are critical for commuters and communities. We joined forces with the Equitable Commute Project and designed the E-Bike Loan NYC  so that more New Yorkers can save time, money, and stress in their daily commute.
Available to our partner employers through our Employee Opportunity Program, the E-Bike Loan NYC, offers up to $2,500 with no minimum credit score requirement.
"With biking, I don't have a problem with parking. I'm not worrying about gas prices or always filling up the tank. Plus, I'm doing my part for the environment so my kids can have a better future," says Pamela Martinez, recipient of the E-Bike Loan NYC.
Our mission is to use business as a force for good, so we hope you take advantage of these options to make life a little easier and a little greener this Earth Day. Want to learn more about what makes us one of the best banks in Bronx, New York? Check out our mission as an ethical bank, or visit one of our branches today!
In partnership with GreenPath Financial Wellness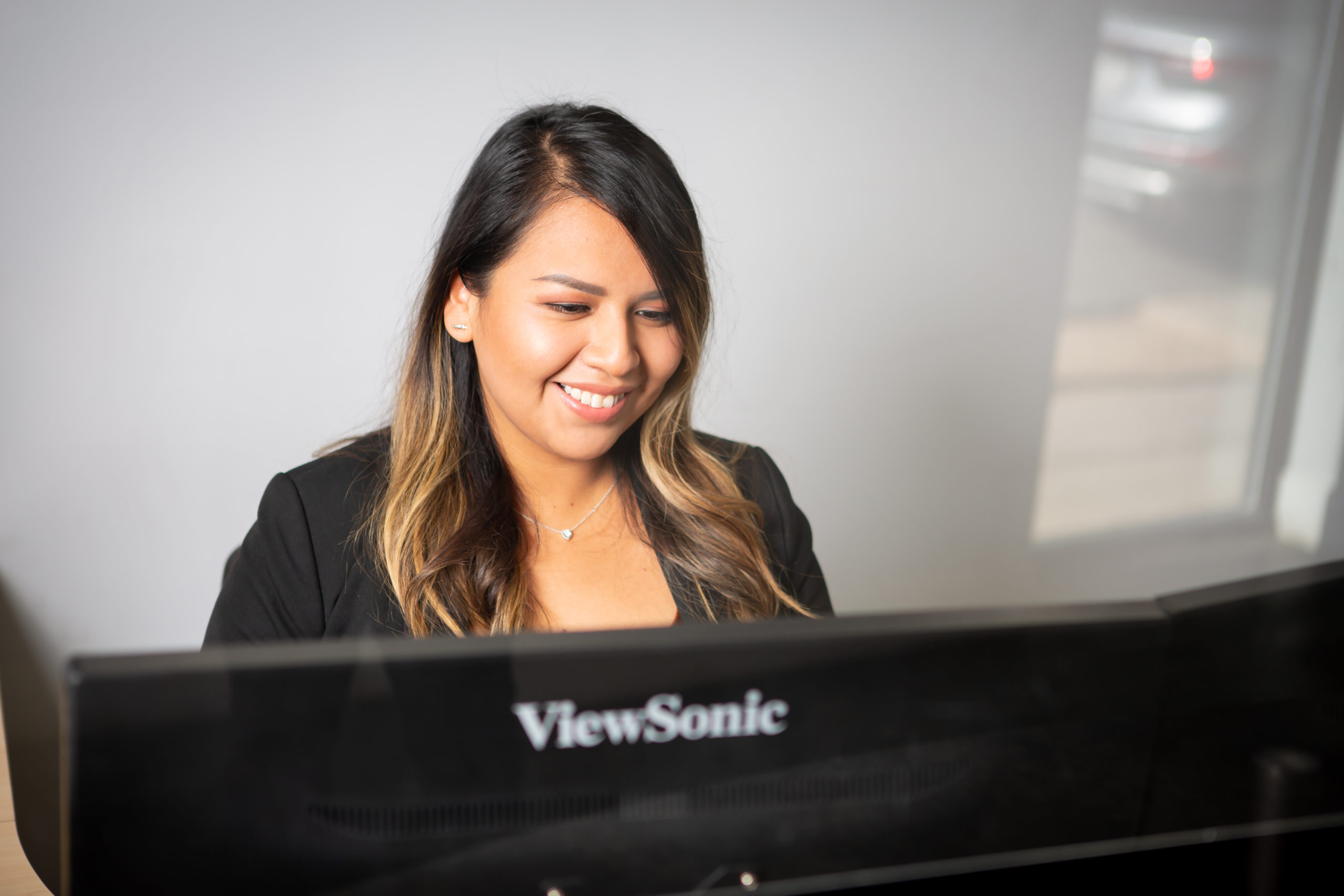 For many years, research has shown that women in the U.S. are approved for less than men when applying for credit products. Women are also more likely to have their applications denied. These facts may impact how and when women use credit compared to men. As a result, women often put applying for credit off – even when they want or need to build credit to maintain a healthy financial life.
These challenges become more complicated when combined with the fact that women are typically paid less than men, yet have household budgets similarly impacted by rising costs of living, inflation, and other market factors. Best practices with credit can help in many situations, such as when or how to apply for a personal loan.
Here are a few tips to jumpstart your relationship with credit — and we think they are helpful for everyone, regardless of gender identity!
Build a Healthy Credit History
A healthy financial foundation starts with having a credit history established in your name. If you don't qualify for a credit card on your own and someone in your family already has one, you can start as an authorized user on their credit card.
If that isn't an option for you, or you prefer to keep finances separate, another option is to get a Credit Builder Loan, like ours, in your name. Our Credit Builder Loan is a great way to build a healthy credit score. The loan proceeds are placed in a savings account to secure the loan. Then, each month we report your payments to the credit bureaus — this is what develops your credit score. After your final payment, you may continue to build your savings.
Review Your Credit Report
Regularly checking your credit report is another healthy financial habit. You can go to AnnualCreditReport.com to get a free credit report. This credit report shows all the information used to determine your credit score. Checking your credit report also allows you to be confident that the information in your credit report is accurate and up to date.
A good credit report can give you access to opportunities that might not be available otherwise. For example, people with higher scores receive offers with lower interest rates — that means more money staying in your pocket. It's also easier to apply for a personal loan, open a new business bank account, or get a business loan when your credit score is in good shape.
Improve Payment History
If you already have a credit history and know your score, pay attention to your payment history. Payment history is the most significant single factor used to calculate your credit score.
Late payments (even by a couple of days!), past-due accounts, and accounts in collections all harm your credit. Regular, on-time payment of the minimum amount owed or greater, will improve your credit score. An on-time payment history in the range of 18 months or longer will begin to show results in improving credit scores.
Monitor Your Credit Card Utilization
Simply put, credit utilization is a percentage. To determine that percentage, take the amount you owe and divide that number by the amount you are allowed to borrow – a.k.a. your credit limit. Credit utilization only refers to what you owe in terms of your personal credit limit, and you do not have to take your income into account when calculating it.
Here's an example: If your card balance is $600 and you have a spending limit of $2,500, your credit utilization is $600 divided by $2,500, which comes to 24%. As a rule of thumb, your credit utilization should be less than 30% for a healthy credit score.
Build a Foundation for Financial Wellness
Healthy credit history and scores are important for women and everyone — especially during challenging financial situations. Learn more about our Credit Builder Loan.
As one of the best banks in N.Y., we partner with GreenPath Financial Wellness so that our community can speak with certified financial counselors about how to use credit as a critical building block in their overall financial health and wellness. Call GreenPath at 866-692-2659 to book a free, confidential financial counseling session today!
"Being a B Corp allows us to keep our core values front & center. When you run a business day-to-day, it's tempting to take the easiest path to profitability. Having the B Corp principles and B Corp metrics ingrained into our DNA over the past six years helped us guard against this and allows us to be the company we set out to be when we first started Spring Bank."
 – Demetris Giannoulias, CEO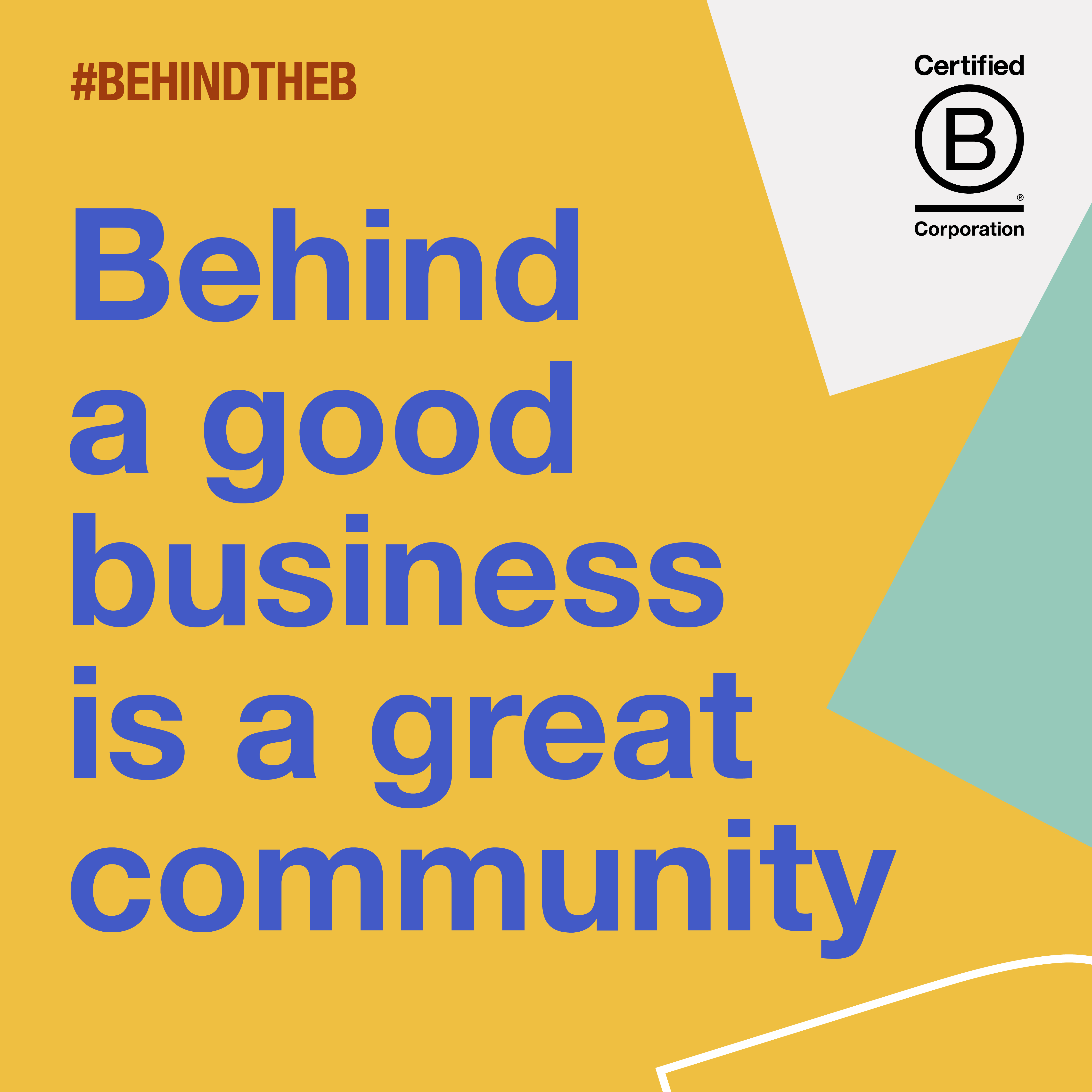 If you already have a personal checking account or personal savings account with us here at Spring Bank, you already know that we're one of the best banks in NY! But did you know that we're also a Certified B Corporation (a.k.a B Corp)? March is B Corp Month, so we're excited to share more information about what makes being a B Corp so special!
As a B Corp, we balance purpose and profit, considering the impact of all our decisions on our staff, customers, suppliers, community, and even the environment. We make sure that we meet the high standards expected of B Corps, prioritizing performance, accountability, and transparency.
As the first B Corp bank in New York, we know that not everyone has the same access to the financial system. Alongside our community partners, we prioritize the work of financial inclusion. The World Bank defines financial inclusion as "individuals and businesses who have access to valuable and affordable financial products and services that meet their needs – transactions, payments, savings, credit, and insurance – delivered responsibly and sustainably."
Financial inclusion is critical for reducing poverty and boosting prosperity. We pride ourselves in our work to create financial access for our community as individuals and businesses make important decisions in their financial lives.
As part of the global B Corp community of mission-driven companies, we're driving a movement of people using business as a force for good. We're proud to have earned the designation of "Best for the World" B-Corp – putting us among the top 10% in our rating categories
Whether you are opening a personal checking account, applying for a personal loan, or interested in a small business account, you can be confident in choosing us as you're aligning yourself with a bank that looks out for the interests of you and your community!  Check out our stories about our work with fellow B Corps Eileen Fisher Inc and UnCommon Goods. Celebrate B Corp Month with us and put your values into action by opening a personal checking account or personal savings account with us today.
"In this city, if you want it, you've got to go for it!" – Furkhunda Rizvi, Managing Director at MaxWell Health
As a community bank in Bronx, NY, we know that life in New York City is fast-paced and exciting! But it can also be stressful and take its toll on our minds and bodies. That's why we're so excited to share the story of MaxWell Medical, one of our small business clients.
MaxWell Medical is a state-of-the-art physiotherapy practice founded by the three Rizvi sisters with the vision that Relief is Within Reach. Furkhunda Rizvi, Managing Director, shares:
"What we do brings such positive energy into our culture because we make people feel better. We're in the business of healing."
For the three Rizvi sisters, the idea was manifested through the thoughtful collaboration and skill of their partners, Chris Lee, Cesar Salce & Olayinka Akisanya. Together they sought out talent to build their dream into reality.
"Everyone has lofty ideas when starting a business," Furkhunda says. "But we truly believe that the face we give to our patients is the same face we give each other. So we started by imagining a place where all co-workers are respected, with the result that everyone cares and feels the same sense of ownership in the company."
It's easy to see how building a positive, impactful work environment has paid dividends. MaxWell Medical has retained staff members since their first year of operations and even maintained their practice through the many obstacles that the Covid-19 pandemic presented.
"The pandemic has been a challenging chapter in our company's history," Furkhunda says. "We had to question the business we'd built and reshape the entire model."
Luckily, MaxWell Medical received a Paycheck Protection Program (PPP) loan they needed to continue business operations and develop an entirely new telehealth system to continue serving their patients.
"We couldn't believe the level of customer service and the attention we received from the team at Spring Bank. The PPP experience was a lifeline: we had someone walking us through every step and securing the money when promised. It made such a difference at a time when there seemed to be so much red tape, confusion, and doublespeak," shares Furkhunda.
Even as their business continued to transform and change into something new, the partners at MaxWell Medical stayed hopeful, committed to their values, and leaned into their team.
"Our business is reshaping. And I believe that we are going to come back even stronger having been able to overcome this last chapter," Furkhunda continues.
So, as part of the return to normalcy, MaxWell Medical has re-opened all locations. They understand the havoc the pandemic has caused from working remotely at our dining room tables to our makeshift work from home desk spaces. They are currently offering ergonomic assessments, evaluations for patients and new corporate workshop programs – so that the people of New York City can come back even stronger.
It's precisely that community-oriented mindset that we greatly appreciate at MaxWell Medical.
"As an immigrant that came into this country, I feel like I'm really part of something here. I don't think we could have done this anywhere else. In this city, if you want it, you have to go for it! We have a truly multicultural team that is a tapestry of New York. Between our patients, our staff, and our community, it's the story of America – and it's beautiful to be a part of it."
We couldn't agree more! Thank you to MaxWell Medical for allowing us to share your story and being part of the Spring Bank community.
As one of the best banks in NY, we're honored to serve the people of New York City. Learn more about our small business accounts & services, or open your new business bank account today. Visit one of our branches, or call us at 718-879-5000 to learn how we can help you build a prosperous future for you and your family.
The Newest Offering of Our Employee Opportunity Program
"The process is fintech-enabled, so participating is simple both for the employer and the borrower." – Melanie Stern, our Director of Consumer Lending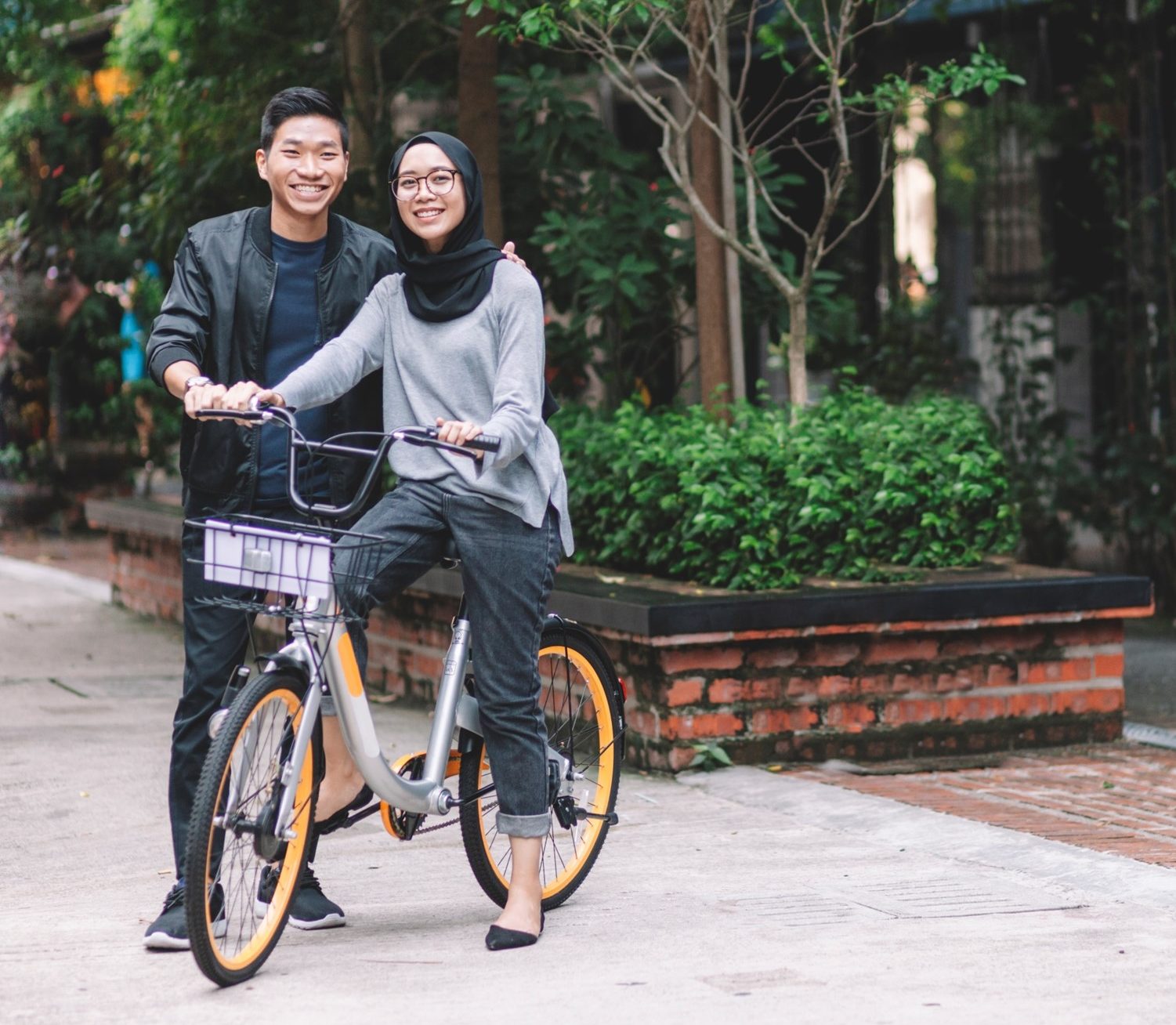 Offer Your Employees Reliable & Affordable Transportation

We are proud to support small businesses and their employees as one of the best community banks in NY! That's why we're so excited to introduce our newest benefit for your employees: The E-Bike Loan NYC.
The commuting challenges that workers in NYC have faced these past two years have demonstrated that affordable, sustainable transportation alternatives – such as electric bikes – are critical for commuters and communities. So we joined forces with the Equitable Commute Project and designed a loan product as an easy way for you to take care of and support your teams.
Save Your Employees Time, Money & Stress
As the newest addition to our Employee Opportunity Program, you can now connect your employees to the E-Bike Loan NYC, providing them with a reliable and affordable transportation option. Help your employees get to where they want to go as they commute day-to-day and support their financial journeys, too!
Up to $2500 with no minimum credit score requirement, the E-Bike Loan NYC also helps your employees build their credit and savings. The E-Bike Loan NYC is accessed and processed on our simple to use online platform.
We are partnering with several well-regarded NYC bike shops and one online seller who all have proven track records, sell reliable bikes, and offer employees discounts on bikes, equipment, and even servicing.
And when you sign-up for the E-Bike Loan NYC, your organization automatically becomes part of our nationally recognized Employee Opportunity Program. As our partner, your employees can access our Employee Opportunity Loan for up to $3,500 and get free financial counseling from GreenPath Financial Wellness. Employees start here, then choose to apply for a personal loan and connect to a counselor.
We're also making it easier than ever for employees to build personal savings by offering the option to automatically deposit an amount of their choosing directly into their Spring Bank savings account each pay period.
Plus, there are no minimum credit score requirements for any loan products in our Employee Opportunity Program. 🙌
Your employees can check out e-bikes and get rolling today with our E-Bike Loan NYC!
Learn more about the E-Bike Loan NYC. Spring Bank is the financing partner for the Equitable Commute Project (ECP), a group of community partners working toward bringing transportation justice to New York City by creating micro-mobility options for NYC workers. Read more about the ECP.