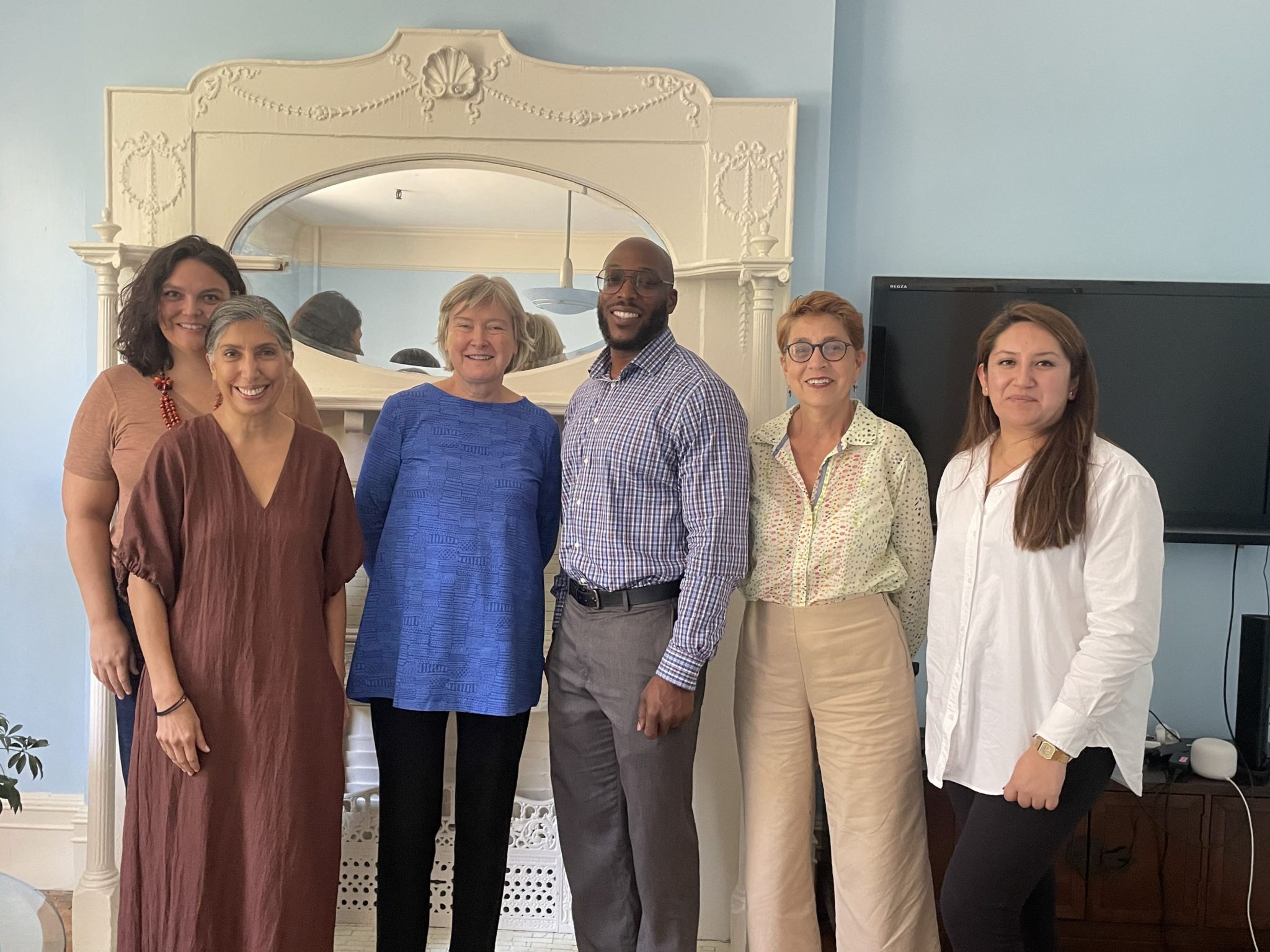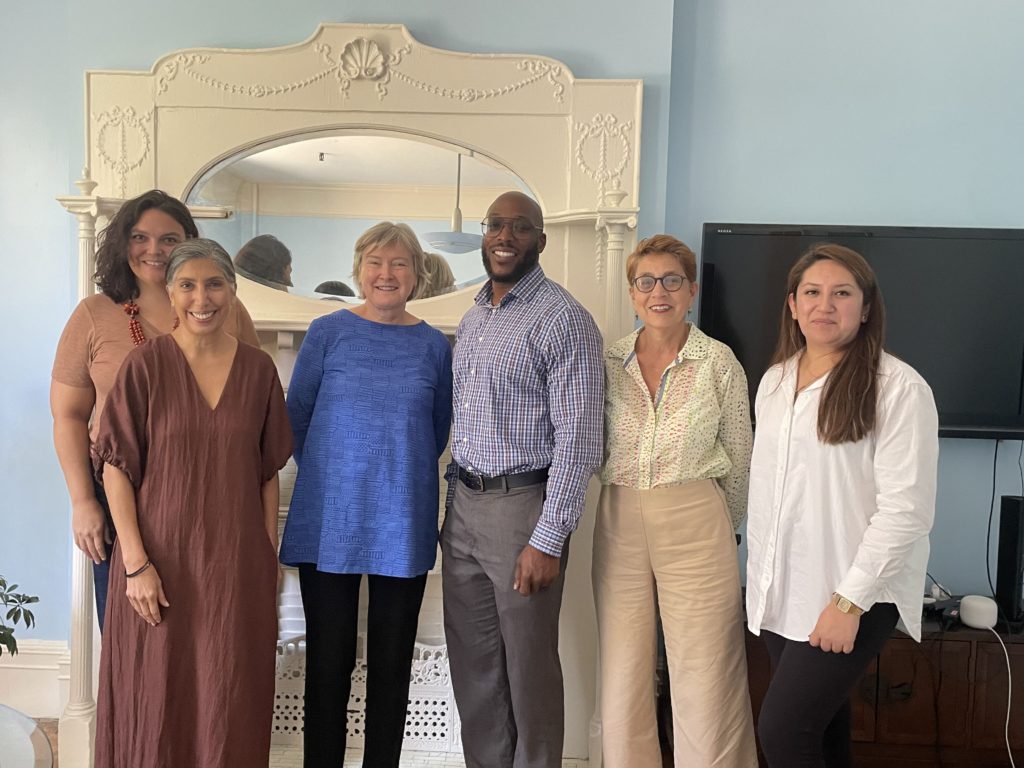 "It's satisfying to help women one-on-one. But in the end, big change happens only when you do organizational and systemic work." – Jaana Rehnström, MD MPH
We're always inspired by our nonprofit clients who are changing lives and impacting the New York City community—and beyond. This week, we shine the spotlight on The Kota Alliance. Founded in 2015, the organization serves as an incubator and hub for gender equality. Individuals, partner nonprofits, and entrepreneurs empower women and girls both locally and globally through collaboration and advocacy.
This year, the organization moved into its own location in Harlem with the help of our commercial lending team and business checking account. The multi-level space facilitates cooperation among community organizations. With over 70 partner organizations here in NY and internationally, the Alliance has already welcomed over 500 women to connect, learn, and inspire each other this year.
"Spring Bank's Commercial Lending team is really pleasant to work with. You need a local bank to do this kind of work," says Jaana Rehnström, MD MPH, Kota Founder and President.
Jaana Rehnström built Kota's global network of gender equity and women's empowerment organizations based on her 40 years of experience working as an OBGYN in New York. She was previously a volunteer in international and human rights organizations, and Kota's mission was born from her two experiences and the belief that women's rights and empowerment are intersectional.
"It's going to take women's leadership to achieve gender equity," Dr. Rehnström says.
The journey to gender equality has come a long way, but there is still a long way to go. The Kota Alliance is committed to the United Nations Sustainable Development Goal #5: Gender Equality, which recognizes that gender equality is a fundamental human right and a necessary foundation for a peaceful, prosperous, and sustainable world. Both Kota's ethos and SDG #5 acknowledge that women can bring immense positive change to the world.
"It's been shown that when you have women involved in negotiations, those agreements hold up better. So ultimately, if we want to change things, we need women," she adds.
For instance, women are more successful in enacting policies and legislation that improves the lives of millions of people—of all genders—when in political positions of power. However, our society often fails to meet the needs of women, particularly mothers who need resources to support their children while taking on leadership positions. That's why Kota strives to be an accessible resource for women's empowerment.
Collaboration is a core mission value and indicator of Kota's success. The organization serves as a hub for nonprofit organizations and female entrepreneurs to amplify mission-aligned programs. There is plenty of space in their Harlem headquarters for members to host events, upskill workshops, meetings, or photoshoots. The inspiration and new connections are genuinely significant.
"There are some people who have never learned to collaborate. Many organizations tend to work in silos, not because they don't want to collaborate, but because there's overlap or maybe even competition for funding. Ultimately, the impact would be greater if they could work together intelligently," says Dr. Rehnström.
This type of teamwork can be limited by an organization's resources—and that's where Kota comes in. Kota covers overhead costs for nonprofits to focus on their agendas and create opportunities for the global network to connect both in-person and virtually. For example, the There Is No Limit Foundation was offered a membership which granted them a workspace in the headquarters, and they recently shared their reproductive health agenda with the Kota community.
As Kota continues to grow, they seek funding to help expand the quality of what they can provide. In addition, Kota aspires to bring in more Harlem-based local community organizations that advocate for women, youth, and LQBTQ+ folks. They're also working to enable larger global organizations to connect and work together with the Kota community directly.
As a local bank in NY, we are proud to support Kota's mission and encourage you to get involved!
VOLUNTEER: Kota is always looking for volunteers who can help in areas of fundraising, IT, finance, video production, graphic design, photography, social media, event planning, and grant writing.
MEMBERSHIP: Contribute to Kota's success: help run programs, create an incubator for entrepreneurs, house events with sister organizations, renovate their historic headquarters, and more.
EXPLORE: Check out our nonprofit banking options to see what's right for your organization, and open your new business bank account today.
READ: We're not just another bank in Bronx New York – we're a champion for nonprofits and local business owners all over the city. Read stories from café owners, restaurateurs, ecological educators, and financial nonprofits we've supported with our small business account services.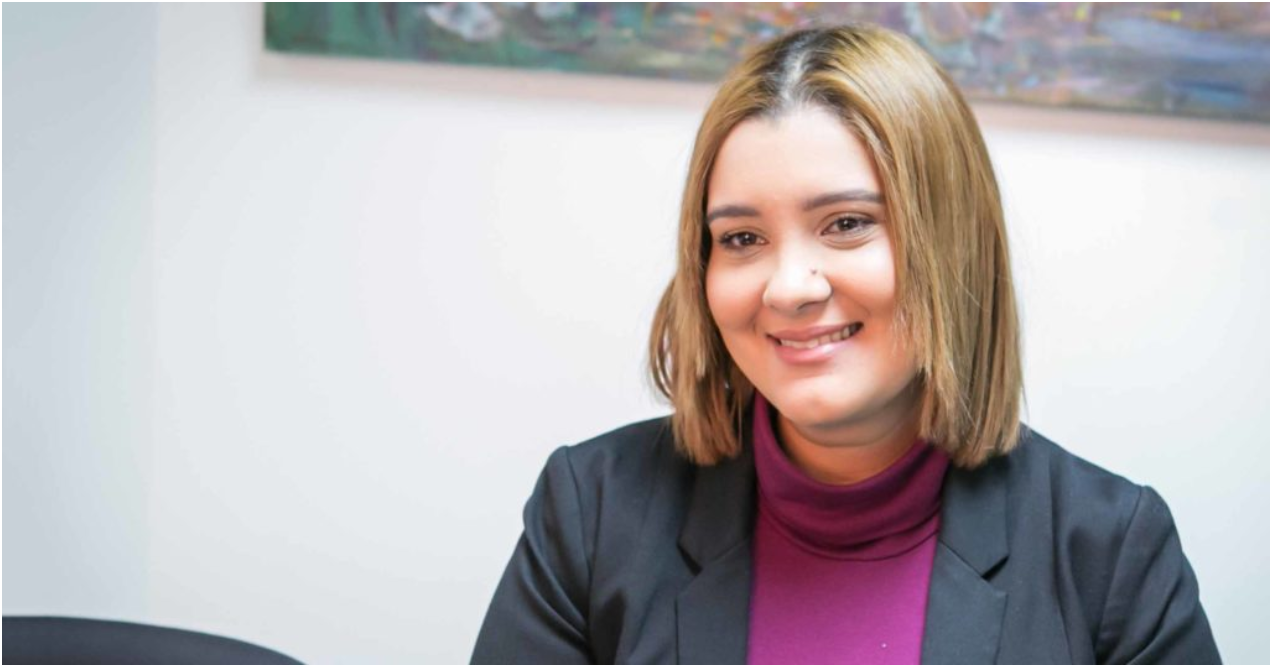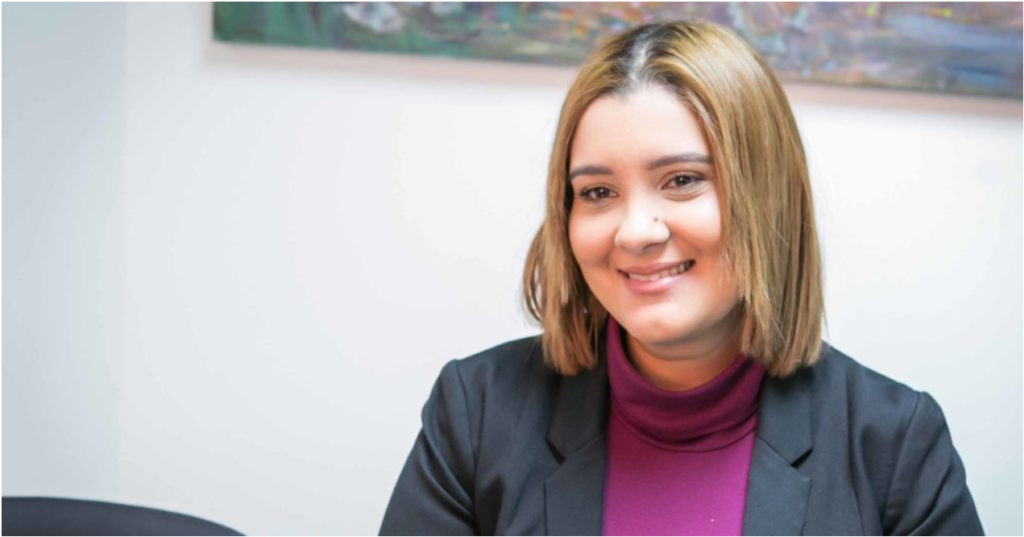 We're not always strictly business. We value building personal relationships with our clients and community. Our staff spotlights are an opportunity for our clients and neighbors to get to know the committed team that makes Spring Bank the community bank in NY that it is!
This week, we shine the light on Carol Guzmán, our Community Development Portfolio Manager. Take a look:
Spring Bank: How long have you been at Spring Bank?
Carol Guzmán: I started working here in November 2015, so it's been seven years.
SB: How did you get into banking and why?
CG: I was always interested in banking, even at a young age—it's the reason I studied Business Administration in school. It's easy for me to work with numbers, and I enjoy helping others.
SB: What are the three most important things you've learned during your time at Spring Bank?
CG: I've learned a lot while working at the best local bank in Bronx, New York! The most important thing is teamwork. I've also learned how to turn challenges into opportunities, and how to step out of my own independent work to support my co-workers.
SB: What have you enjoyed most about working in Consumer Lending?
CG: I value that I can help people in our community with their financial needs. I've helped clients improve their credit through our Credit Builder program, secure accessible and sustainable transportation through our E-Bike NYC Loan, apply for personal loan, build their personal savings, and more. Lessening the financial stress of our clients takes a significant burden off their shoulders, and it makes me so happy to be able to do that.
SB: Tell us what the new role entails. What will you be doing?
CG: In my new role as Community Development Portfolio Manager, I'll train and supervise our new Consumer Loan Officer, as well as manage loan delinquencies. I'll also assist our Community Reinvestment Act Officer with collecting data for grant reports. Lastly, I will support the Commercial Loan Department with daily operations.
SB: What are you most excited about in the new role?
CG: I love to learn new things, so I'm looking forward to learning more about our products and services—that way I can provide a comprehensive answer when I'm asked a question about our offerings.
SB: What inspires you or motivates you to be part of the team at Spring Bank?
CG: There's always something new that's useful for the community that we're working on as a team. It's very inspiring to be surrounded by people who share the same passion and interests as me.
SB: You work closely with mission-based consumer lending. Does the mission create value for your work? How so?
CG: Definitely! Being able to help our community brings so much value to my work, on both a personal level as well as within the community. Whether it's helping an individual looking to apply for personal loan, a staff member from a partner employer in our Employee Opportunity Program looking to access The Opportunity Loan, or a small business seeking additional funding, I can connect clients to the right services that resolve their financial issues. It brings me great satisfaction to know that we have the tools to help our clients make healthy, positive financial decisions.
We're thankful to have committed people like Carol on our team, and we wish her the best of luck in her new role! Thanks to Carol, our Personal and Commercial Lending team and services are better than ever before.
Do you have a personal checking account or personal saving account with us? We have a variety of credit-building loans available for you. If you're an entrepreneur looking to start or expand your business, check out our small business loan options. Feel free to contact us if you'd like a member of our team to walk you through our many loan products and services that can help you build a more prosperous and abundant future.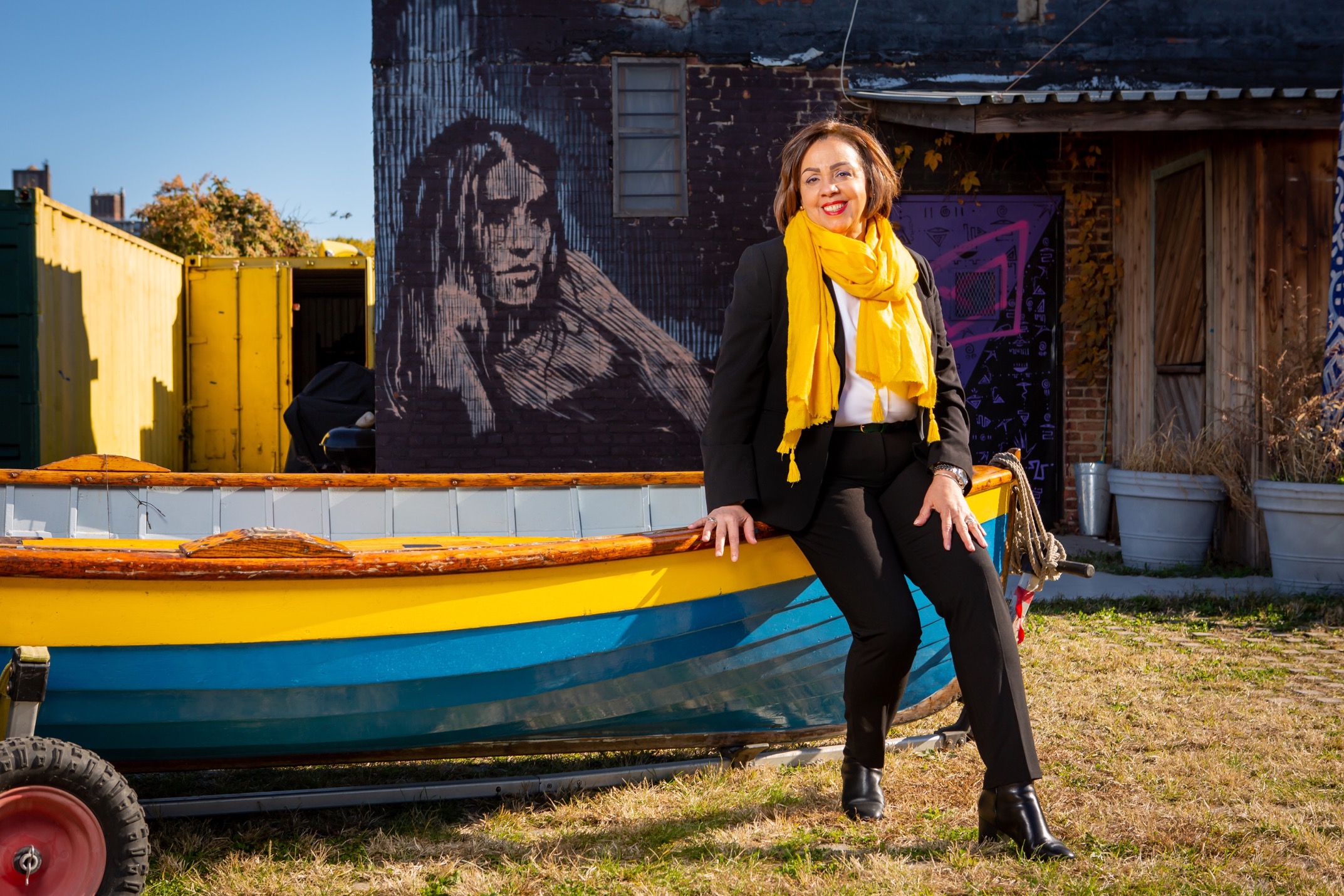 "Our culture is rooted in community and personal relationships. We value our clients and prioritize one-on-one connections to understand their goals and who they are. By doing so, we can serve them better." – Josefa Ruiz, Spring Bank Branch Manager
While we're proud of our designations as a B Corp and Community Development Financial Institution (CDFI), we know that it's the people who make up the Spring Bank team that truly make us a community bank. Their kind, personable, and caring energy connects individuals, small businesses, and nonprofits to our affordable services which help our neighborhoods grow. 
That's why this month we're happy to introduce you to one of our valued team members, Josefa Ruiz. 
Josefa has been with Spring Bank for six years as the Vice President and Branch Market Manager for our Harlem and Bronx locations. She's done everything from consumer lending to personal banking to commercial banking. Her current role consists of training staff to be "universal bankers," meaning that they can both serve as tellers and also know our full suite of financial products in order to support our clients, whether it's a nonprofit seeking a loan or a local entrepreneur looking to open a new business bank account. Building a team with a diverse skill set means that no matter who our clients meet or what their needs are, they're in good hands. 
While Josefa's top priority is coaching and mentoring staff, she also contributes to the bank's growth. Like many of our team members, Josefa has a real commitment to the bank's success, which comes through her work. 
"Working at Spring Bank is something I'm truly proud of. I've put my efforts into investing in this community and I want to see it grow," she says.
Josefa is always learning something new. As a small bank in NY, she's been able to get involved in bank operations in a way that branch managers at larger institutions typically don't. This allows her to support her teammates better and quickly make improvements, something she never experienced working for big banks in the past. 
"If there is ever a concern, I can communicate with the CEO, COO, President, or the Chief Lending Officer easily. They really value my opinion, and you just don't see that at other institutions," Josefa says.
Thanks to Josefa, our staff is guaranteed to give you a personalized experience, whether online or at a branch. She understands that accessibility is everything when it comes to serving our community, and proudly shares how our services are designed to make banking convenient and easy, and built to support you, your business, and your family for the long term. 
For example, we offer Zelle through our Spring Bank app so you can securely pay rent, split a bill, or gift money instantly. We also know that 40% of New Yorkers are foreign-born, so you can open a personal checking account or personal savings account with us as a non-resident with just an ITIN. Did you recently apply for personal loan and want a status update? You don't have to call an 800 number to get in touch – simply call our direct line and get instantly connected to a real team member who will support you.
As Josefa says, "Our culture is rooted in community and personal relationships. We value our clients and prioritize one-on-one connections to understand their goals and who they are. By doing so, we can serve them better."
Our mission has always been to serve the needs of individuals and small businesses in New York City. While we continue to make our impact felt as a community bank in Bronx, New York, we have plans to make our affordable and transparent services more accessible by expanding our branches into Brooklyn in the next few years. And Josefa will be part of it every step of the way.
"We value our clients. We ask questions and truly listen to the answers – we're not just here to sell a product. It's important to us to be there for them because it's the relationships that make the Spring Bank culture and community what it is," she adds. 
Thank you so much, Josefa! We are so grateful to have you on the Spring Bank team and look forward to continuing our mission to build a stronger, more resilient NYC together.
Interested in learning more about Spring Bank? Find out what makes The Bronx a place where everything is possible or get the back-to-school season started off on the right foot with 6 healthy money management tips to teach kids and young adults. 
Meet other members of our team: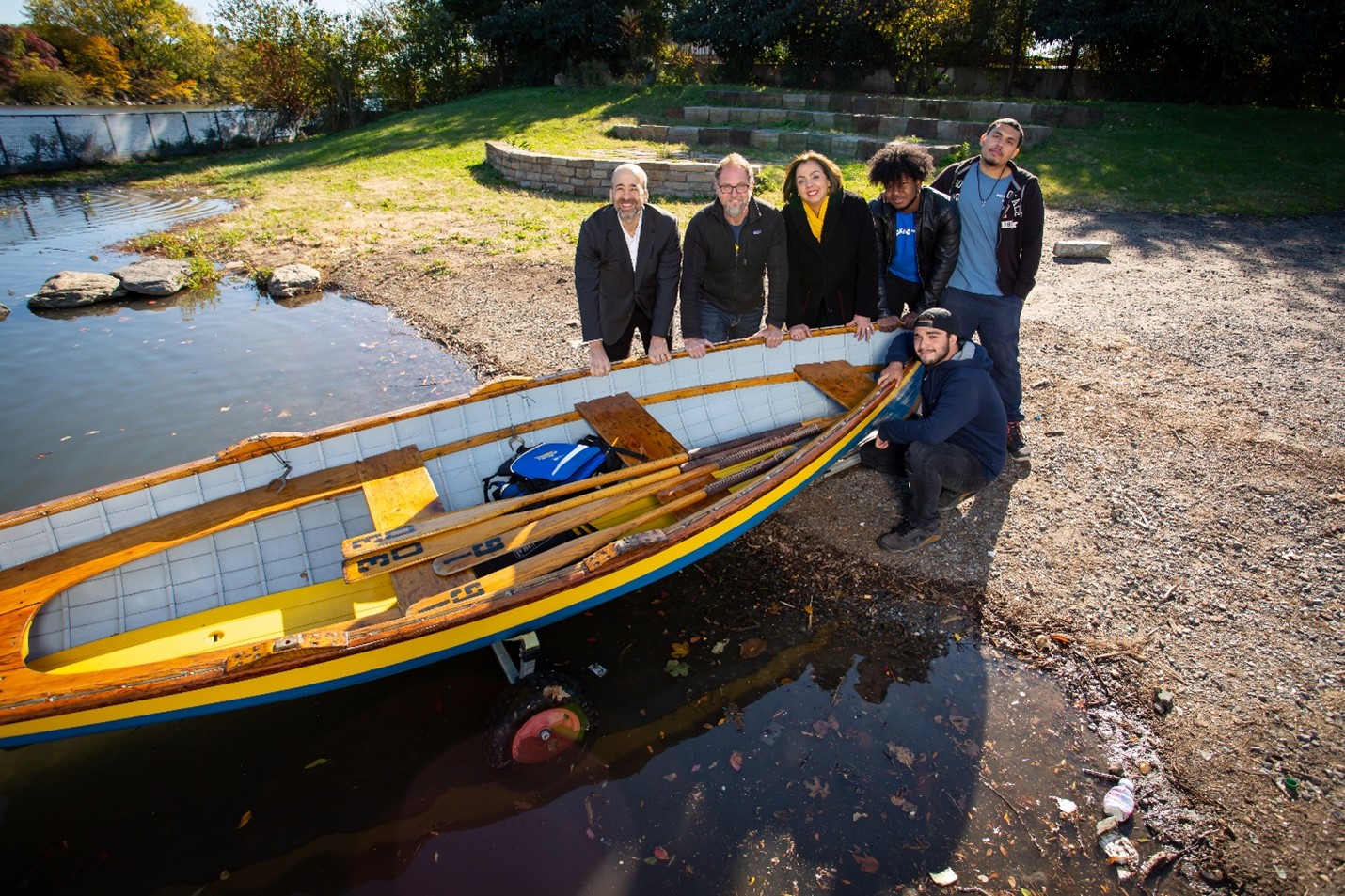 We strive to be more than a bank. Our goal is to bring ethical and inclusive finance to the Bronx and the greater New York City area. As NYC Climate Week kicks off, we want to share our recent pledge to Bank.Green's Fossil Free Banking Alliance, an organization that  recognizes banks that divest from — or, as in our case, have never invested in — fossil fuels.

With this new commitment, we certify that we will not fund the production or extraction of fossil fuels. Pledging with Bank.Green is just one of the ways we take action on our commitment to better banking with Bank for Good, the national movement of banks who recognize their responsibility to address the climate crisis.
We also continue to improve our measures internally. For example, we have been carbon neutral since 2018. As a B Corp, doubling down on our environmental impact is a core value of our ethos.

We're making certain that we're not only carbon neutral, but also ensuring that our actions internally and externally reflect the same goals in protecting the environment. 
We take a stand against fossil fuels because it not only negatively impacts the environment at large, but they also directly contribute to climate change's effects on the communities we serve. According to the EPA, "the effects of climate change disproportionately fall on underserved communities who are least able to prepare for, and recover from, heat waves, poor air quality, flooding, and other impacts." In short, environmental inequity goes hand-in-hand with financial inequity. Taking the Bank.Green pledge and taking action is a part of our vision to build abundant futures for our clients and their families for the long-term. 
There is no set plan for sustainability that will work forever. We are constantly evolving in terms of our goals and initiatives to improve our impact.
We adapt to changes as we continue our sustainable journey. With our commitments to Bank.Green, Bank for Good, as well as other climate-friendly initiatives like our E-Bike Loan NYC and Green Personal Checking Account, we are closer than ever to transforming how banks do business for good. We hope to inspire other banks in NY – and across the country – to do the same. 
Ready to take climate action? Check out some ways you can go green with us: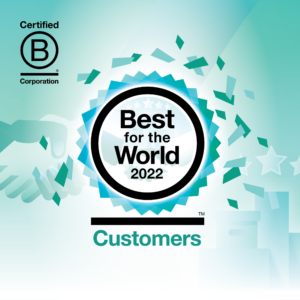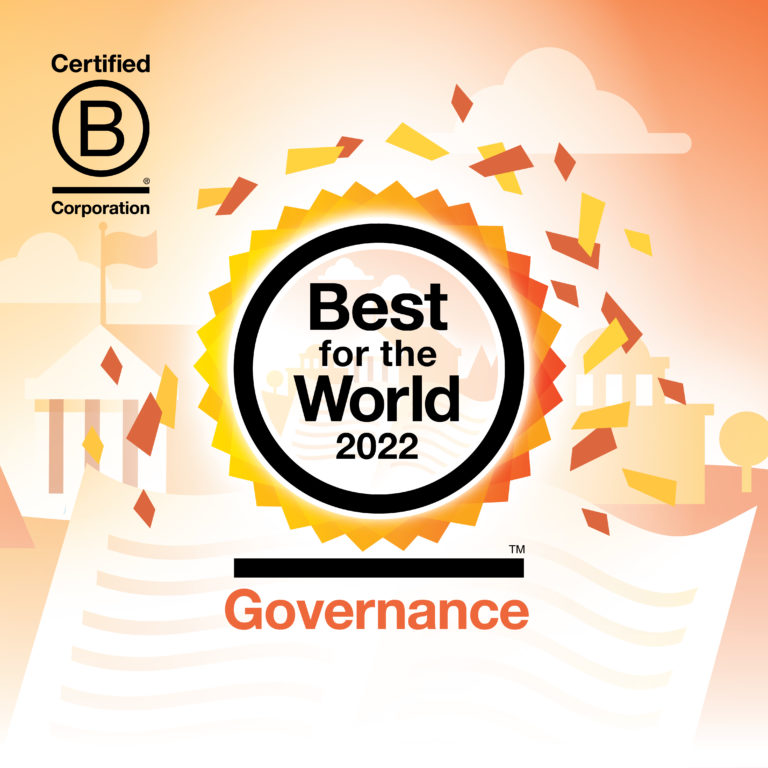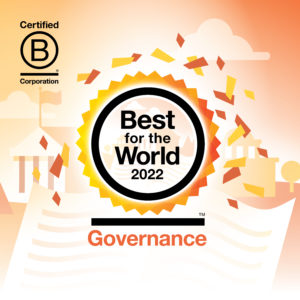 "Being a B Corp allows us to keep our core values front and center. When you run a business day-to-day, it's tempting to take the easiest path to profitability. Having the B Corp principles and B Corp metrics ingrained into our DNA over the past six years helped us guard against this and allows us to be the company we set out to be when we first started Spring Bank."
 – Demetris Giannoulias, CEO
We are elated to share with the community we so proudly serve that we've been awarded for Best For the World™ in Customers and Governance by B Lab for the sixth year in a row! This recognition is so much more than a badge of honor. It's a reminder of our commitment to create a world where all people have equal access and the opportunity to build prosperous and abundant futures for their families and communities.
For most banks in NY, striving for social and financial equity is seldom the norm — but ethical banking and stakeholder primacy has always been in our DNA. Here's how our ongoing initiatives earned us the Best For The World™ 2022 award:
Keeping It Local
As a community bank in Bronx, New York, we strive to create the best personal savings account, personal checking account, and loan products to help underserved clients build wealth and avoid getting trapped by predatory services. While conventional banks often neglect or take advantage of underbanked consumers, we commit to constantly innovating our services based on the needs of our community in order for the people of NYC to thrive. Our offerings are affordable and accessible, and we work to ensure your path to financial security by providing education and resources through our financial wellness partners.
Keeping It Human
We love our customers! We don't say that lightly. We work hard to create a personal banking experience because our customers are our neighbors. Additionally, many staff members have been born in or live in the Bronx and Harlem. So, it's personal for us too. We do our best to meet the financial needs of the community, working together toward financial inclusion, wellbeing and prosperity — because it's our home, too!
Supporting Small Business
Small businesses bring life to local communities and serve as the backbone for the U.S. economy. Our clients work not only to create a livelihood for themselves, but also to keep jobs in our neighborhood and wealth within the community. Traditional banks make relationships with small business accounts transactional. Our approach is different: we seek to encourage entrepreneurship, offer resources, and be a partner to small businesses throughout the New York area.
Being a B Corp
B Lab's programs and tools help B Corps like us and non-B Corps plan for a resilient future conscious of our social and environmental footprint. The organization continually evolves their tools and strategies to measure impacts in the areas of governance, workers, community, environment, and customers.
As Best for the World™ in Governance, we were evaluated by our "overall mission, engagement around social/environmental impact, ethics, and transparency in formally considering stakeholders in decision-making." Our impact makes us one of the top 5% out of 5,000 certified B Corps worldwide to receive the award!
As a B Corp since 2016, we measure our progress in meeting the impact goals held by B Lab —but we especially hold ourselves accountable to our customers. In doing so, we work to embody what it means to use business as a force for good and contribute to the collective goal and vision of the B Corp movement: to transform the global economic system to benefit all people, communities, and the planet.
We accept the Best For The World award with sincere gratitude — and offer congratulations to our fellow awardees! If you're looking to be supported by a bank that serves the best interest of you and your community, contact us about opening a personal savings or new business bank account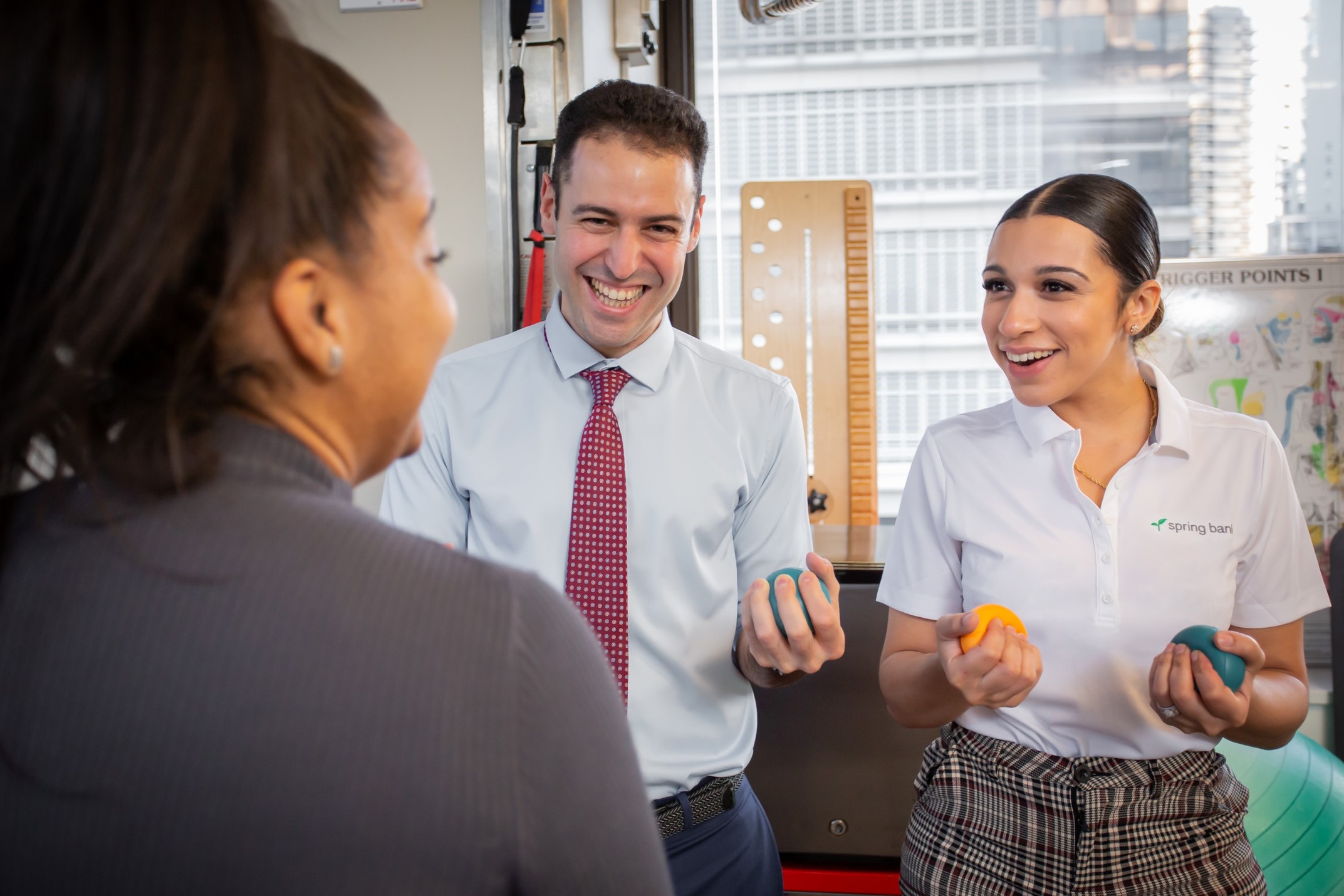 "There's someone who can relate to you here. Especially in this age of mega-corporations and automated processes, I think having a human experience with a financial institution is rare." – John Lakis, Loan Officer here at Spring Bank
We don't take it lightly that you trust us with your money. We love getting to know our customers and their families.
So if you bank with us, you already know that you're far from just another number here — and if you don't bank with us (yet!), you'll soon find that out. And just like we love getting to know you, we want to give you an opportunity to get to know us. So this week, we're pleased to introduce  John Lakis, our Loan Officer.
John started with us here at Spring Bank in 2015 as a Credit Analyst and has now been a Loan Officer, working primarily on the commercial side, processing real estate, SBA, and during the Covid-19 crisis, 100s of PPP  loans.
"It was part of our job at the beginning of the pandemic to call our clients and see how they were doing, making sure they could stay afloat, and seeing what we could do to help ease the burden," John says of his frontline pandemic experience. "I don't think there would be that level of personal care and interaction with any larger institution," he continues.
Of course, lots of banks tout their community-mindedness in glossy ad campaigns. But how do you really know if your bank is acting and investing in a way that reflects your values? You don't have to take our word for it.
We're a B Corporation, which means we have a triple bottom line of people, planet, and profit. So as New York City continues to recover and stride forward to an even greater future post-Covid, we look forward to helping our community build new businesses and reimagine existing ones. (Not sure where to start? Take a look at our small business accounts!)
"I don't think a megabank would guide someone through every step of the commercial loan process, from financing, city permitting and regulations, knowing what reports to read, or even teaching people how to look at them. Our bank is better positioned to offer those kinds of services. From startup to closing, our team here guides them through the entire process.
I know we've had an impact here in The Bronx. Numerous people have opened businesses in this neighborhood with the help of Spring Bank – and that's an amazing thing to be part of!" John says.
We couldn't agree more! We care deeply about the future of our neighbors and our neighborhood, and we're here to nurture your growth as an individual and as a business owner to build a prosperous future for you, your business, and your family.
And, as John shares, that ethos influences our internal culture, too:
"We're all helping each other grow. That's happened personally for me: I've seen my growth expand to new heights. And I've seen how I can help others grow, and I look forward to more team development together! After all, the main purpose of this bank is to help communities in need. So I'm totally on board with that!"
For us, it's all about having a human experience: staying flexible and innovative in the face of a constantly changing environment so we can help the people of our community truly thrive.
And nobody knows how to do that better than an immigrant. 🙌🏽
"People have shaped me, and others have been shaped by me, too. I come from a family of immigrants, and I would be letting them down if I were to come here to New York City and not work hard. So I committed to that when I joined Spring Bank, and it's a great place to do that," John says.
Thank you so much for sharing your incredible story and perspective, John! We are so grateful to have you as a core contributor to the Spring Bank team.
Are you interested in opening a new business bank account? Check out our business checking account here. New to the city and looking for banks in The Bronx, New York? Visit one of our branches today and find out what makes us one of the best banks in NY.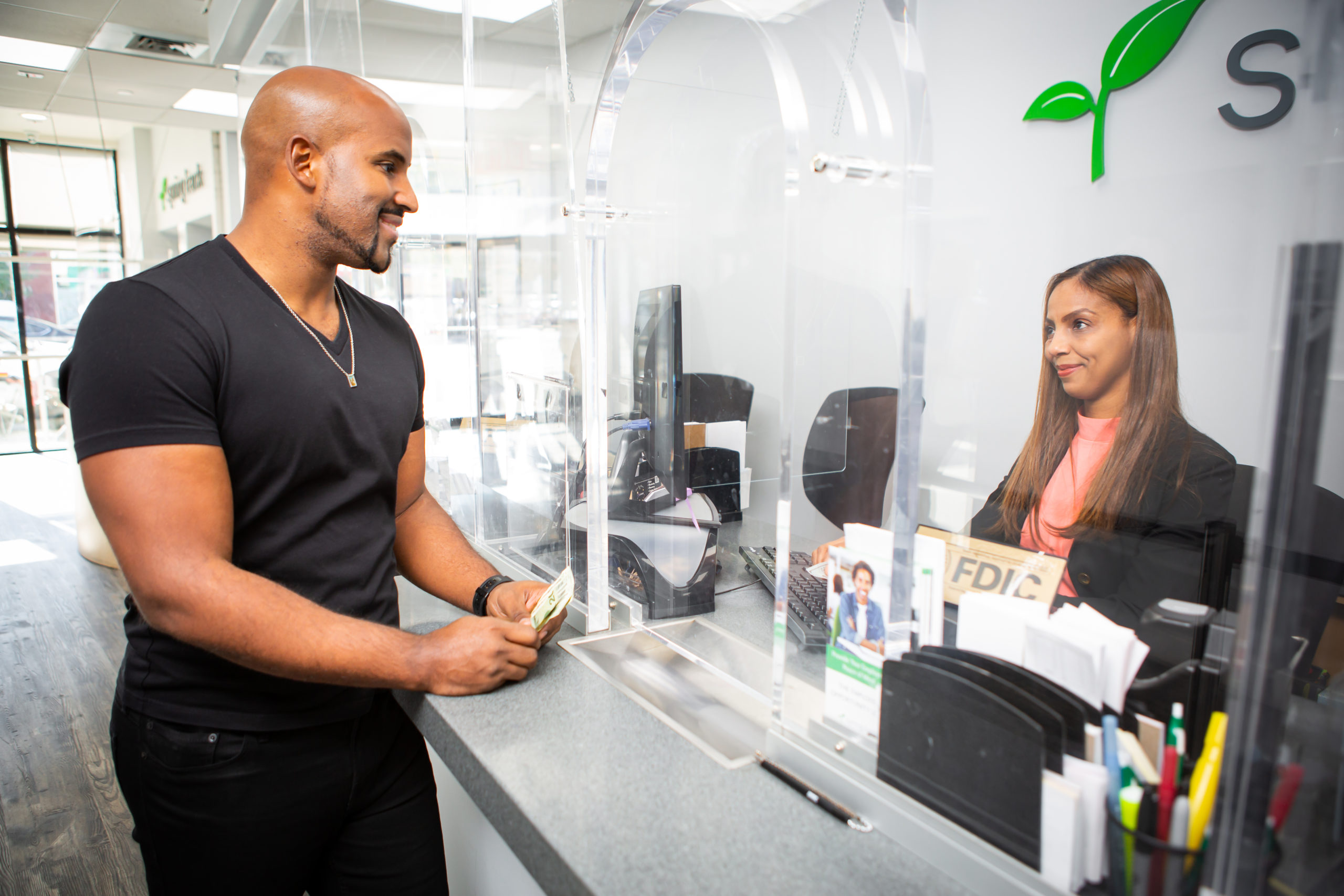 Here at Spring Bank, we're proud to be a B Corporation which means balancing purpose with profit. We are just as committed to serving our customers and helping the planet as we are to our bottom line.
With Earth Day coming, we thought it would be the perfect time to share a few ways that we can help you reduce your carbon footprint, starting with accessing your bank e-Statements online.
Whether you have a personal checking account, personal savings account, or a business checking account, enrolling in e-Statements makes banking easier—and greener—than ever! Here's how to get started:
Visit our home page and click on the toolbar in the upper left corner. Then, scroll down to select "Online Banking."
On the next screen, follow the directions, "Please click here to enroll in Online Banking."
And here's how to view your statements
Once you've created an account, click on the arrow next to the account you wish to view. When the drop-down box appears, select "Statement."
On the Documents page, click "View Statements."
Click on the e-Statement you wish to view. If you have a pop-up blocker, you may be redirected to a link called "Open the Statement Window now."
View your e-Statement! From this page, you can download, save, or print your statement and access it at any time.
With e-Statements, you can:
Reduce your waste and clutter. Paperless statements are the greener, cleaner way to keep necessary records, plus Earth Day is the perfect time for a spring cleaning.
Count on increased security—no more statements lost in the mail or accidentally mixed up in the neighbor's mailbox.
View your records anytime, anywhere. It's helpful to see your account and balances in real-time and in time for warm-weather fun. Also, download our app for easy banking on the go!
Being one of the best banks in NY means that we're dedicated to providing an experience that meets our customers' needs. So, in addition to being environmentally conscious, we also aim to make the NYC daily commute more manageable and more fun. How? The newest offering in our Employee Opportunity Program is The E-Bike Loan NYC!
The commuting challenges that workers in NYC have faced over the past two years have demonstrated that affordable, sustainable transportation alternatives – such as electric bikes – are critical for commuters and communities. We joined forces with the Equitable Commute Project and designed the E-Bike Loan NYC  so that more New Yorkers can save time, money, and stress in their daily commute.
Available to our partner employers through our Employee Opportunity Program, the E-Bike Loan NYC, offers up to $2,500 with no minimum credit score requirement.
"With biking, I don't have a problem with parking. I'm not worrying about gas prices or always filling up the tank. Plus, I'm doing my part for the environment so my kids can have a better future," says Pamela Martinez, recipient of the E-Bike Loan NYC.
Our mission is to use business as a force for good, so we hope you take advantage of these options to make life a little easier and a little greener this Earth Day. Want to learn more about what makes us one of the best banks in Bronx, New York? Check out our mission as an ethical bank, or visit one of our branches today!
"Being a B Corp allows us to keep our core values front & center. When you run a business day-to-day, it's tempting to take the easiest path to profitability. Having the B Corp principles and B Corp metrics ingrained into our DNA over the past six years helped us guard against this and allows us to be the company we set out to be when we first started Spring Bank."
 – Demetris Giannoulias, CEO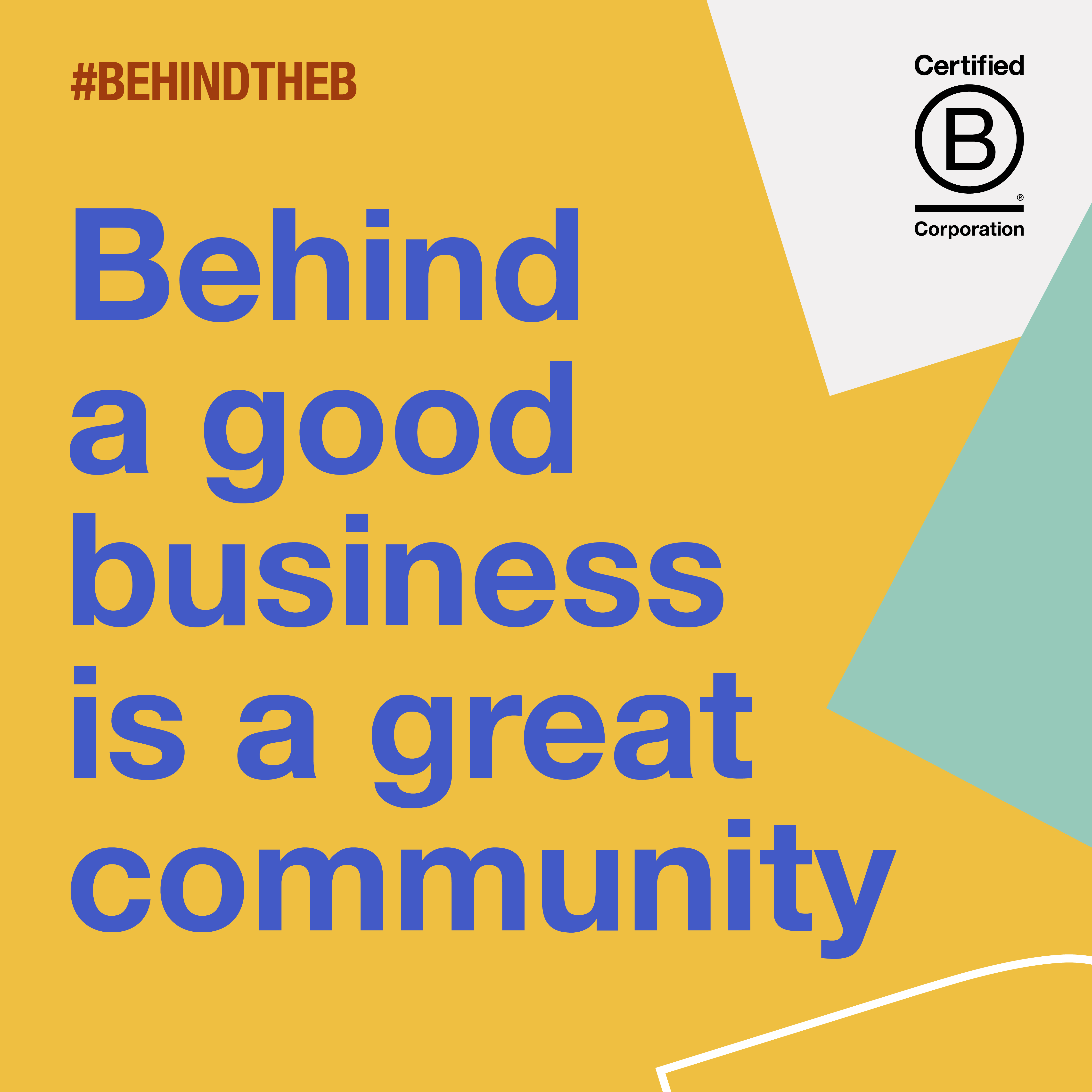 If you already have a personal checking account or personal savings account with us here at Spring Bank, you already know that we're one of the best banks in NY! But did you know that we're also a Certified B Corporation (a.k.a B Corp)? March is B Corp Month, so we're excited to share more information about what makes being a B Corp so special!
As a B Corp, we balance purpose and profit, considering the impact of all our decisions on our staff, customers, suppliers, community, and even the environment. We make sure that we meet the high standards expected of B Corps, prioritizing performance, accountability, and transparency.
As the first B Corp bank in New York, we know that not everyone has the same access to the financial system. Alongside our community partners, we prioritize the work of financial inclusion. The World Bank defines financial inclusion as "individuals and businesses who have access to valuable and affordable financial products and services that meet their needs – transactions, payments, savings, credit, and insurance – delivered responsibly and sustainably."
Financial inclusion is critical for reducing poverty and boosting prosperity. We pride ourselves in our work to create financial access for our community as individuals and businesses make important decisions in their financial lives.
As part of the global B Corp community of mission-driven companies, we're driving a movement of people using business as a force for good. We're proud to have earned the designation of "Best for the World" B-Corp – putting us among the top 10% in our rating categories
Whether you are opening a personal checking account, applying for a personal loan, or interested in a small business account, you can be confident in choosing us as you're aligning yourself with a bank that looks out for the interests of you and your community!  Check out our stories about our work with fellow B Corps Eileen Fisher Inc and UnCommon Goods. Celebrate B Corp Month with us and put your values into action by opening a personal checking account or personal savings account with us today.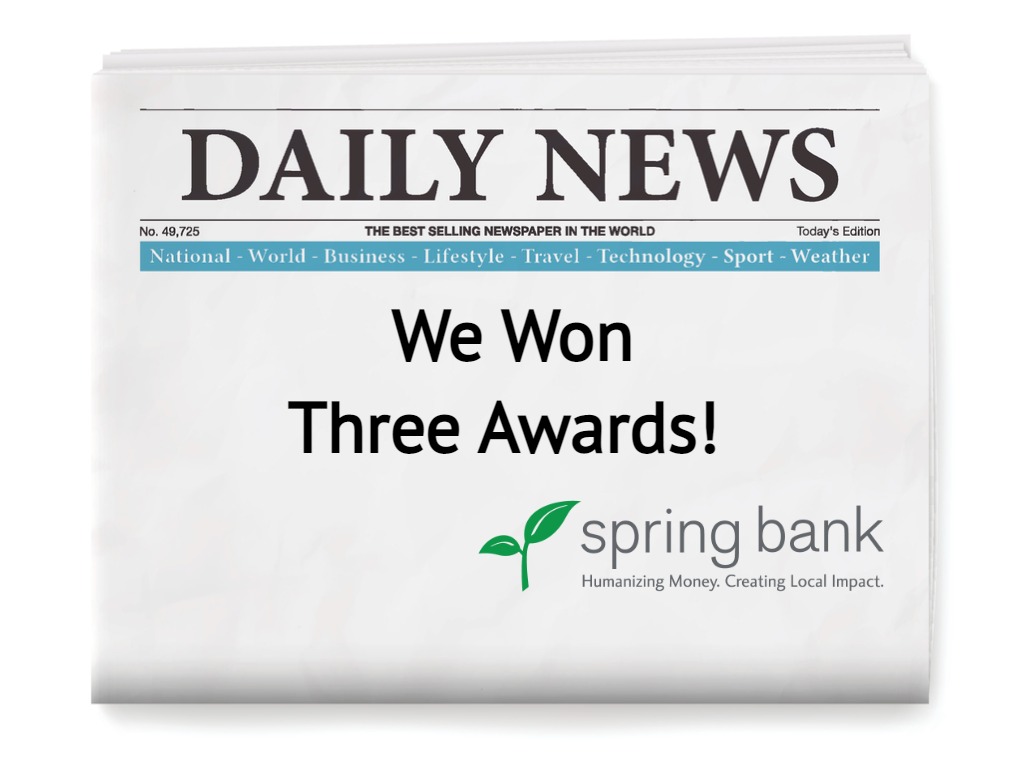 Proud to Be Included in the U.S. Treasury's Emergency Capital Investments Program and a Recipient of New Awards from the Treasury's Community Development Financial Institution (CDFI) Fund.
Did you know that we're a Community Development Financial Institution (CDFI)? It's a special designation by the United States Treasury. As a CDFI, our goal is to generate growth and create economic opportunities in The Bronx and New York City by providing affordable access to banking products and services for residents and businesses.
Emergency Capital Investments Program
We're are thrilled to share that on Tuesday, December 14th, the U.S. Department of the Treasury announced a total of $8.7 billion in Emergency Capital Investment Program (ECIP) investments offered to 186 community financial institutions—including us!
The upcoming ECIP investment will help us expand lending to small businesses, real estate projects, and consumers, focusing on those disproportionately impacted by the economic effects of the COVID-19 pandemic. So please keep your eyes on this blog for a lot more to come about how we'll use this transformational investment.
According to the Community Banker Development Association:
"These historic investments are critical to the ongoing efforts of CDFI banks to respond to the economic impacts of the COVID-19 pandemic on distressed and underserved communities and people. Together, they represent more capital than has been made available as awards over the entire life of the CDFI Fund program."
And there's more! We are also excited to announce that we are again the recipient of not one but two CDFI awards! Both of these awards help us invest even more in our communities so you and your families can be financially resilient even when the going gets tough.
Small Dollar Loans
This year, the CDFI Fund launched the Small Dollar Loan Program. This brand-new program was created to help certified CDFIs like us expand access to financial products. We want our customers to build credit, access affordable capital, gain greater access to the mainstream financial system, and avoid high-cost predatory loan products.
The Small Dollar Loan fund will help us reach new employers and employees via our Employee Opportunity Loan Program. And in 2022, they will also have access to our new E-Bike loan, designed to help NYC frontline workers enjoy easier, cheaper, and healthier commutes.
Financial Assistance Grant
 "Spring Bank is pleased to again be a recipient of a CDFI FA award that will help the bank expand small business lending in The Bronx and across New York City." – Akbar Rizvi Spring Bank's Chief Lending Officer
Last but not least, we also received a Financial Assistance Grant from the CDFI Fund. A total of $180.3 million was awarded to 265 CDFIs across the country to increase lending and investment activity in low-income and economically distressed communities.
"Spring Bank is pleased to be a continued recipient of a CDFI FA award that will help the bank expand small business lending in The Bronx and across New York City," says Albar Rizvi, our Chief Lending Officer.
 We know that small business owners are the backbone of our city, and we look forward to growing our Small Business Lending options to help our customers and neighbors grow their businesses. Not sure where to start? Check out our small business accounts & our business checking accounts.
Want to learn more? Read more about our Employee Opportunity Loan program. Learn about the Equitable Commute Project. Check out our mission as one of the only community banks in ny. Find out what makes us here at Spring Bank the best bank in NYC!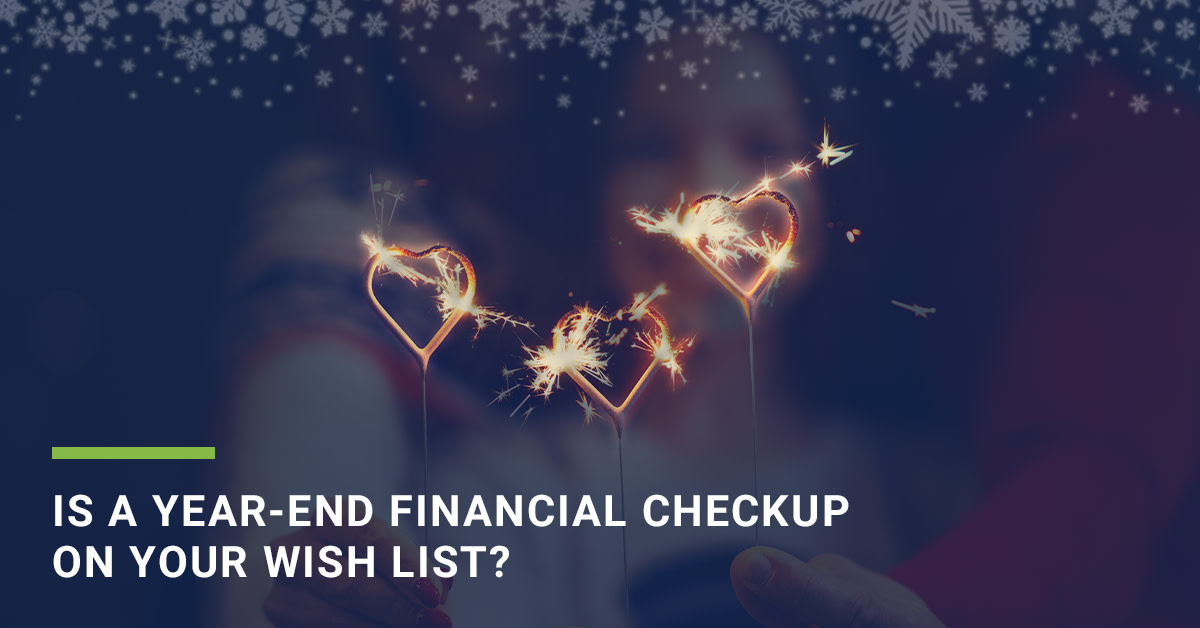 We are proud to announce a partnership with GreenPath that provides our customers access to their excellent financial education resources. GreenPath is a national nonprofit focused on financial wellbeing for everyone, and their mission is to empower people to lead financially healthy lives.
GreenPath has been in operation for over sixty years, helping people build financial health and resiliency. Knowing that financial wellness allows people to pursue their dreams, GreenPath envisions a world where people are ready for life's ups and downs with all the tools needed to accomplish financial goals.
They can act as a guide for people experiencing a financial crisis, including overwhelming debt, foreclosure, bankruptcy, or credit challenges. Having supported individuals since 1961 through various financial challenges and journeys, they are well-equipped to help solve problems with many free financial tools.
GreenPath was one of the first agencies that the U.S. Department of Housing and Urban Development (HUD) approved to conduct financial counseling services. And they were one of the first agencies approved by the Department of Justice to provide bankruptcy and education services. In addition, their reputation as a dependable partner allows customers to feel confident that the team at GreenPath is working with their interests in mind.
Financial goals can become achievable with the right plan and support in place. GreenPath uses a human-centered approach coupled with manageable goals and creative strategies to go beyond simple credit counseling. Knowing that you can reach out to a real person to consult with ensures peace of mind. GreenPath's National Foundation for Credit Counseling (NFCC)-certified counselors provide options for managing credit card debt, student loans, and homeownership.
We hope that you, our customers, will explore GreenPath's many free resources and opportunities, ranging from financial counseling to housing services and online learning. With an affordable loan like our Credit Builder Loan and GreenPath services, we can help you on the journey to building healthy credit. We hope that you will take advantage of these beneficial programs and use GreenPath's tools to achieve and maintain financial wellness for you and your family. Whether you have a personal savings account, a business checking account, a personal loan, or any of our other options, you will likely find GreenPath's services helpful.
Check out GreenPath's full range of resources. Learn more about building a healthy credit score. And find out how the Spring Bank Savings Account and Credit Builder Loan will help you achieve your financial goals, too.