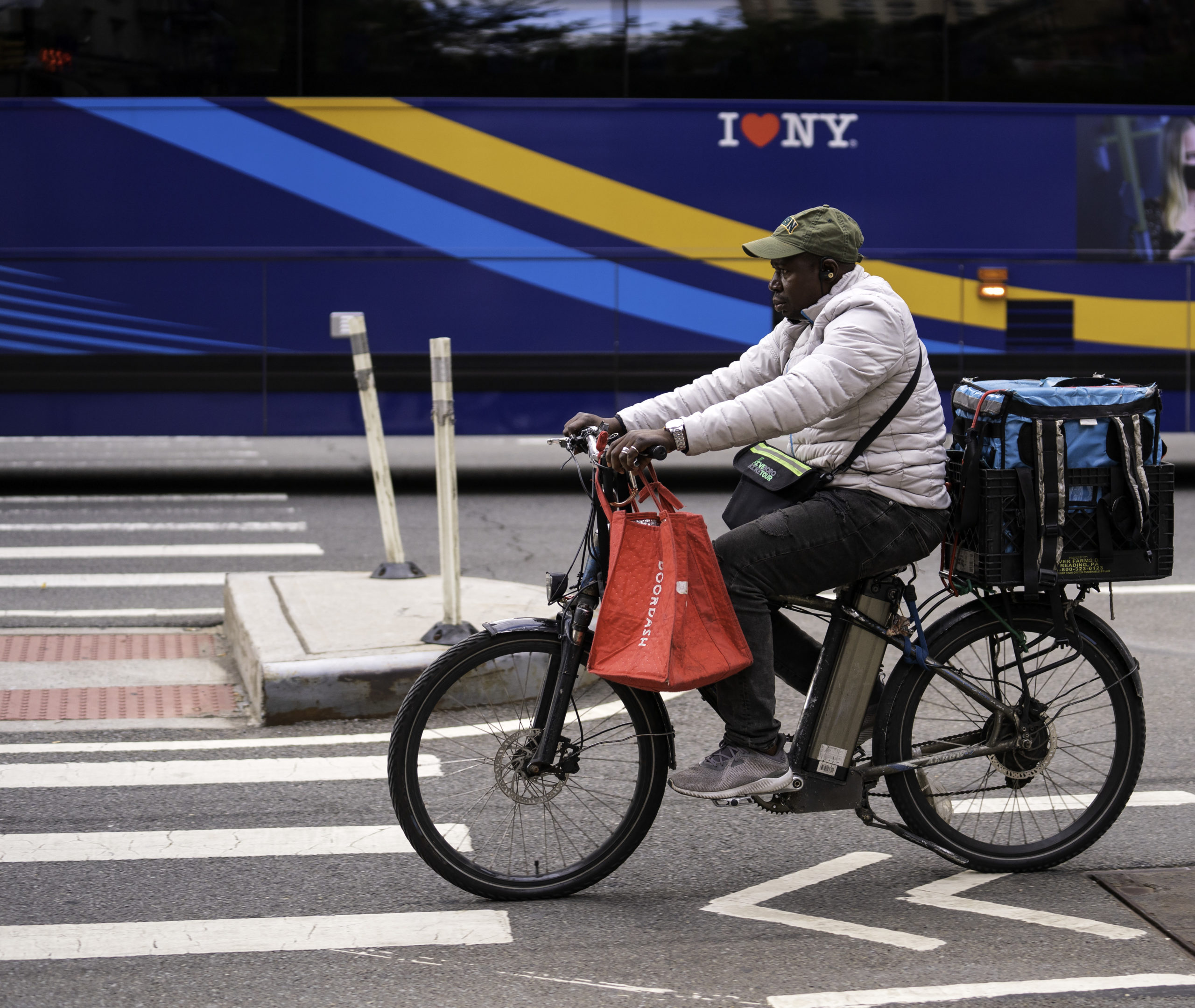 Featuring GoGo Gone & Our E-Bike Loan NYC
To say that owner Diego Costales and his team at GoGo Gone are passionate about bicycles is an understatement. An avid cyclist, Diego's goal is to ride at least 2,000 miles a year, but he never planned to open a bike shop. A talented photographer and freelance art director, Diego helped a client take pictures of bicycles and posted them online for sale. The bikes sold immediately, and Diego knew there was an entrepreneurial opportunity.
"With a little market research, I discovered Interbike, North America's largest bicycle trade show. I came home ready to open my own shop. The first thing I did was find a bike mechanic, because I knew very little about how to repair them," says Diego.
Like most bicycle shops around the city, GoGo Gone experienced high demand during the height of the pandemic.  Though traditional bicycle sales have since slowed down, Diego is confident that e-bikes are part of the industry that will continue to grow. He estimates that by 2025, e-bike sales will surpass all bicycle sales.
"People are not coming into the store to buy traditional bikes like they used to because prices have increased," says Diego. "More people are interested in e-bikes."
What Diego appreciates most about e-bikes, as opposed to road bikes or single speeds, is how they are an accessible form of transportation. He has witnessed people of all abilities navigate the city streets on an e-bike.
"Anyone can ride an e-bike, even if the last time they were on a bicycle was as a kid. People of any age can ride, and you have control of your time and route, which is empowering. You are not dependent on often delayed trains or traffic," says Diego.
We are grateful for our partnership with Diego and the team at GoGo Gone as one of the first shops to participate in our E-Bike Loan NYC. Through our Employee Opportunity Program, employers can help employees purchase an e-bike and save money, time, and stress on their daily commutes. Our E-Bike Loan NYC is the newest component of our Employee Opportunity Program, and like all of our consumer loan products, is designed to help people build credit.
"I know that the E-Bike Loan NYC with Spring Bank will help folks have ease of mind when they need transportation," says Diego. "It's a really good option for riders."
Learn more about how our E-Bike Loan NYC and how to offer your employees access through our Employee Opportunity Loan Program. Stay tuned as we will soon provide our E-Bike Loan NYC to the public through participating bike shops like GoGo Gone.
We encourage you to visit GoGo Gone and check out their in-store selection of e-bikes in the Lower East Side at 317 Grand Street in Manhattan. You can also view what their online store offers here.
Are you and your organization looking for banks in NY? Open a new business bank account with us, and you'll immediately have access to one of the best savings account online. We will support you one-to-one as you build your personal savings. Learn more about our community approach to banking at spring.bank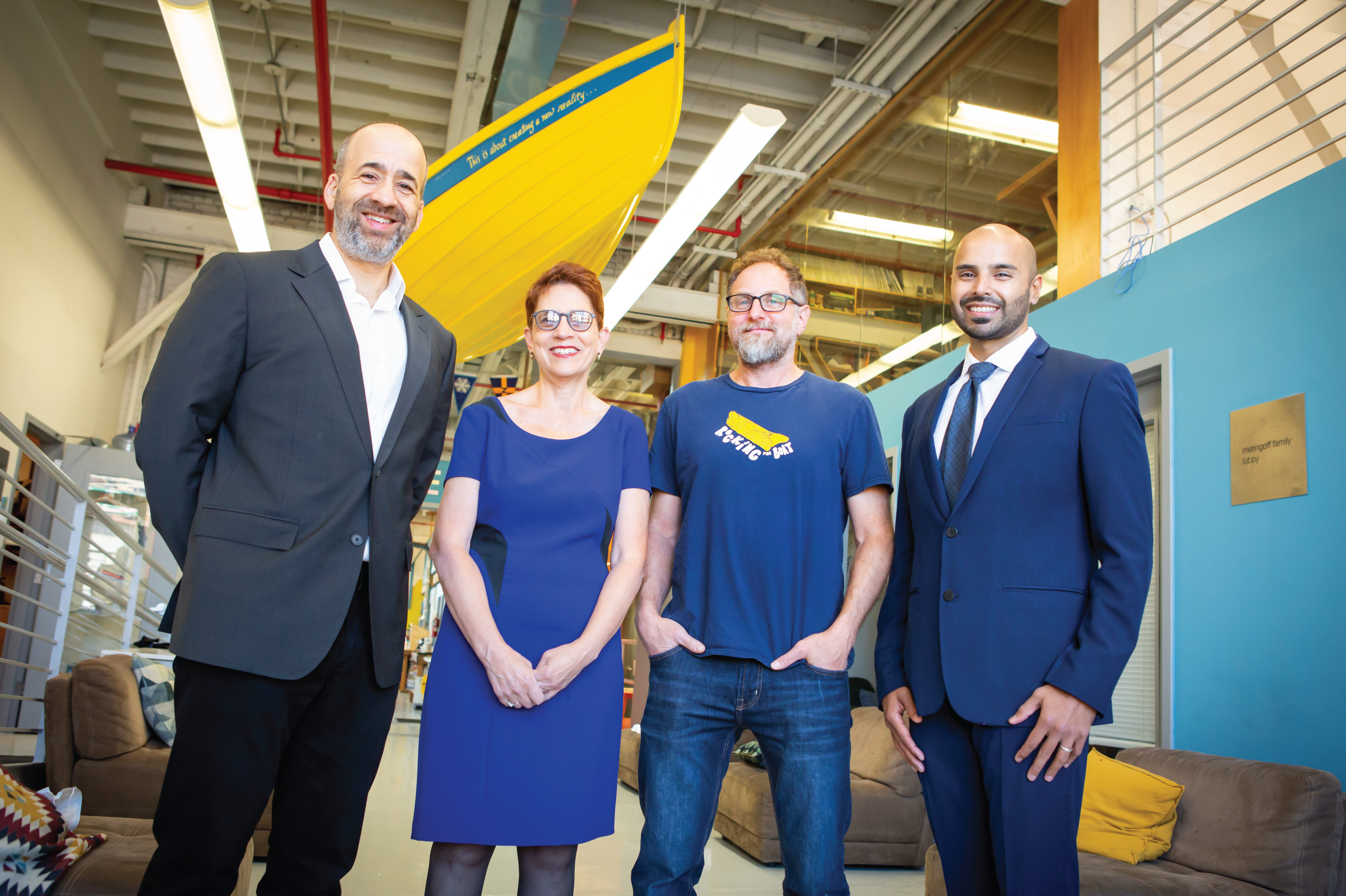 $10M from Mizuho Bank for Mission-Based Lending
Trust is the foundation of our business. As a Community Development Financial Institution (CDFI), we are positioned between larger financial institutions, many of which have no physical presence or retail space, and the financial needs of our community. Investments of affordable capital from other financial institutions help support our lending goals.
In December 2022, Mizuho Bank (USA), a partner and leading wholesale bank, placed a $10 million deposit with us. This deposit directly supports the growth of Bronx-based small businesses and nonprofit organizations, including Empire Tool Rental, Rocking the Boat, and Bronx River Alliance.
"We are grateful to Mizuho Bank for its investment in our community. It is always a challenge for CDFI banks with branches in low-income communities to generate deposits that fund loans to individuals and small businesses in our neighborhood in the South Bronx," says Demetris Giannoulias, our CEO. "The Mizuho Bank deposit helps us do this."
"We rely on partnerships and the skills and expertise of people that operate and have strong relationships in under-resourced communities. So, when we were thinking about how to deploy more capital into the communities of New York City, Spring Bank was on the shortlist," says Lesley Palmer, Managing Director, Head of Community Relations, and CRA Officer at Mizuho Bank (USA), a subsidiary of Mizuho Americas LLC. "We are committed to putting resources into the hands of CDFIs and mission-driven organizations that can use them most effectively."
We equally rely on the quality of our relationships—to receive significant investments from larger institutions like Mizuho Bank and lend that capital back to businesses in New York City. Like a loan to long-established Empire Tool Rental, a construction equipment and tool rental, service, and sales company, to help acquire a commercial building in the South Bronx.
"Not only did I expand my business, but the loan with Spring Bank also helped me purchase a real estate property to rent out no matter what happens with the business," says Terry Fuhrman, CEO of Empire Tool Rental. "I know Spring Bank has my back. My business is built on relationships, and I can't speak more highly of the personal, quality relationship I have with Spring Bank."
Check out Empire Tool Rental and read the features on Bronx River Alliance and Rocking the Boat: The Bronx is a Place Where Everything Is Possible,
Learn more about Spring Bank, its commitment to New York City communities, and its impact on local economies through the great work of CDFI Certified Banks.
We hope you'll consider us for your new business bank account among banks in Bronx, New York. We offer small business accounts and a business checking account, and one of the best savings accounts online.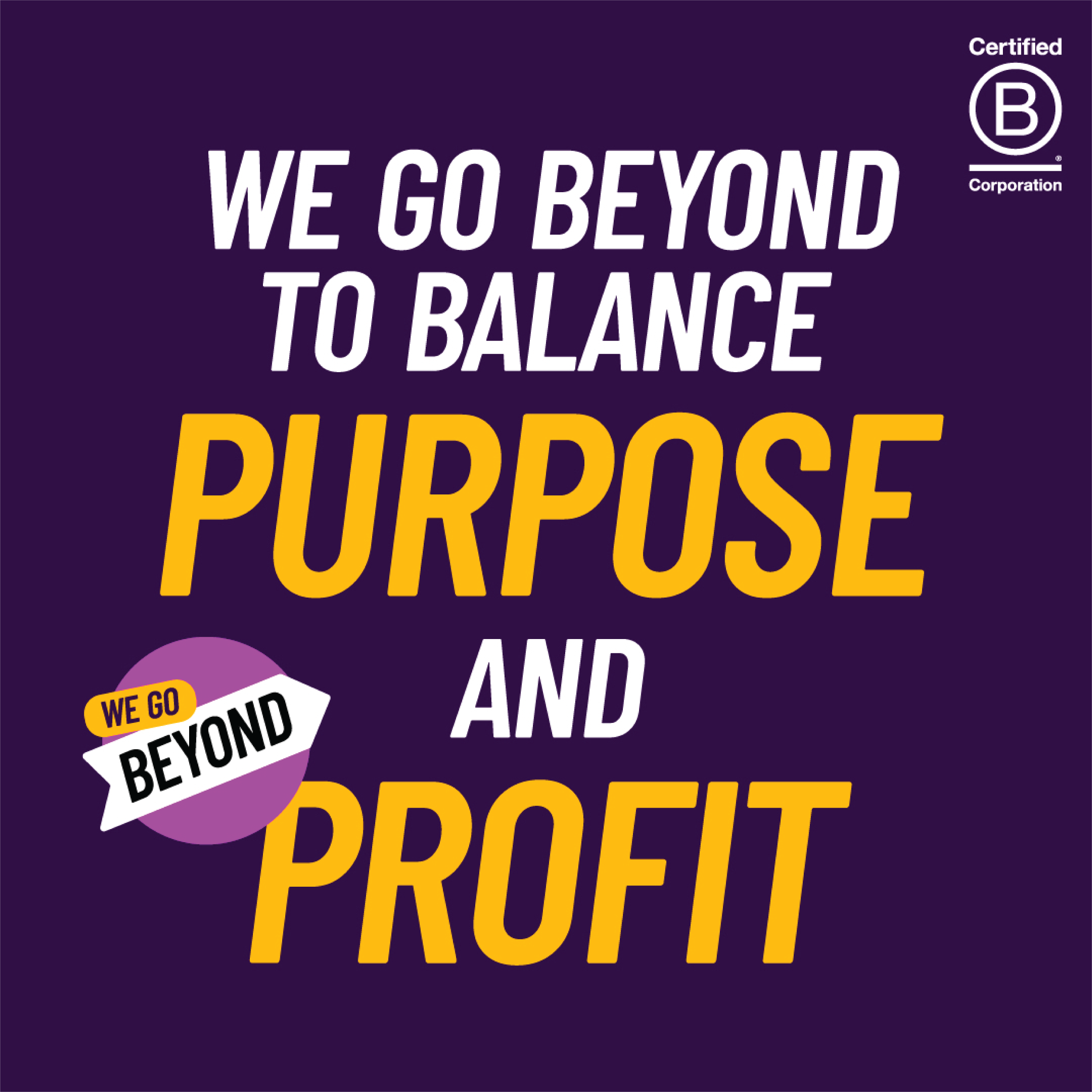 Featuring Five Staff Perspectives
Seven proud years and counting.
When we first joined the B Corp community in 2016, we saw the B Corp model as an opportunity to formalize and be held accountable to our community-centered mission. We exist to create financial inclusion for families, small businesses, and nonprofit leaders in the Bronx and across New York City.  Today we experience being a B Corp as a way to certify that our model is working for all our stakeholders; measuring our internal and external impact across our community, workers, customers, the environment, and also as part of a movement of leaders to "go beyond."
The B Impact Assessment has helped us to understand and guide our path toward carbon neutrality; to shape our products like our E-Bike Loan NYC and accessible and transparent nonprofit and small business checking accounts. We are proud that our score has steadily increased over the years and that today our overall B Impact Score is 161.2 the highest B Corp Bank score in the U.S.
Read Celebrating Earth Day Big! We Are Officially Carbon Neutral
Read Happy B Corp Month, Celebrating 5 Years in the B Corp Movement
Check out Our B Corp Profile
Because we see being part of the B Corp movement as an opportunity for ongoing thinking about how we create positive impact through our business and use our power as a financial institution for the benefit of all, the B Corp values have become the barometer for our decision-making and have influenced our team. So, this year, as we celebrate our seventh B Corp month, we want to share the impact the B Corp movement has made on our team and culture.
Here's what being B Corp means to us:
Erica Rosero, Small Business & Nonprofit Loan Officer
Community Impact
"Because we are one of a few small community banks in the Bronx, New York, we understand the needs of the people surrounding us. We work hard to ensure our neighbors have equal access and the opportunity to build personal savings and prosperous futures for their families. We also support organizations and community leaders in the Bronx, Harlem, and New York City.
For example, our customer, The Kota Alliance,  empowers women and fights for gender equity;  Greyston Bakery provides work for people who have experienced barriers to employment through their innovative Open Hiring policy; and University Neighborhood Housing Program (UNHP) helps create thriving neighborhoods. These are just a few of the nonprofits and small businesses we proudly support.
These organizations share a common denominator: empowering our community. By investing in them, we invest in the people surrounding us. We would all benefit if more financial institutions became part of the B Corp movement!"
Read The Kota Alliance: Changing Lives Through Empowerment
Josefa Ruiz, VP/Branch Market Manager
Customer Impact
"We're unlike other banks in NY because we build and prioritize relationships, offer time and personal attention to our customers. We meet with our clients one-to-one to better understand their financial needs and help provide solutions."
Read Rooted in Community: A Conversation with Josefa Ruiz, VP & Branch Market Manager
Germarie Medina, Commercial Loan Underwriter
Environmental Impact
"It is tough to imagine how a bank can make a positive environmental contribution. When describing the B Corp movement to my customers, friends, or family, I always start with the fact that we are carbon neutral with no fossil fuel investment pledges. However, when choosing a financial institution, most people do not instinctively consider community and environmental impact.
As an underwriter, I take pride in the fact that we support organizations that work to clean and restore the Bronx River, like Rocking The Boat and The Bronx River Alliance. The nation would be different if all financial institutions adopted the B Corp ethos or became a B Corp."
Read: How Germarie Uses Her Financial Expertise to Help Her Community
Read: Change Flowing Through Our Community, The Bronx River Alliance
Read:  The Bronx is A Place Where Everything Is Possible
Katherine Martinez, Consumer Lending Associate
Workers
"When I started working at Spring Bank, I didn't know about the B Corp movement or its significance. Now I understand how powerful it is for us as a bank in the financial capital of the world to be the first B Corp bank in New York City. Knowing we are doing something for the community is big for me. I've also always been focused on how we can do better for individuals and the environment."
Read Building Our Bronx Community with Katherine Martinez
Read How B Corps Are Building People-First Workplaces
Susan Chapas, Marketing Analyst
Governance
"Working for a B Corp is extremely reassuring. I know that my work makes a positive impact because Spring Bank's business structure protects our mission as the first priority. The bank's decisions must be made ethically — focusing on affordable banking products, equal access, and equitable assistance for underserved communities."
Read Introducing The E-Bike Loan NYC
Find out how you can bring our Employee Opportunity Program to your organization.
Learn about our nonprofit checking options
Learn about our Green Checking, a personal checking account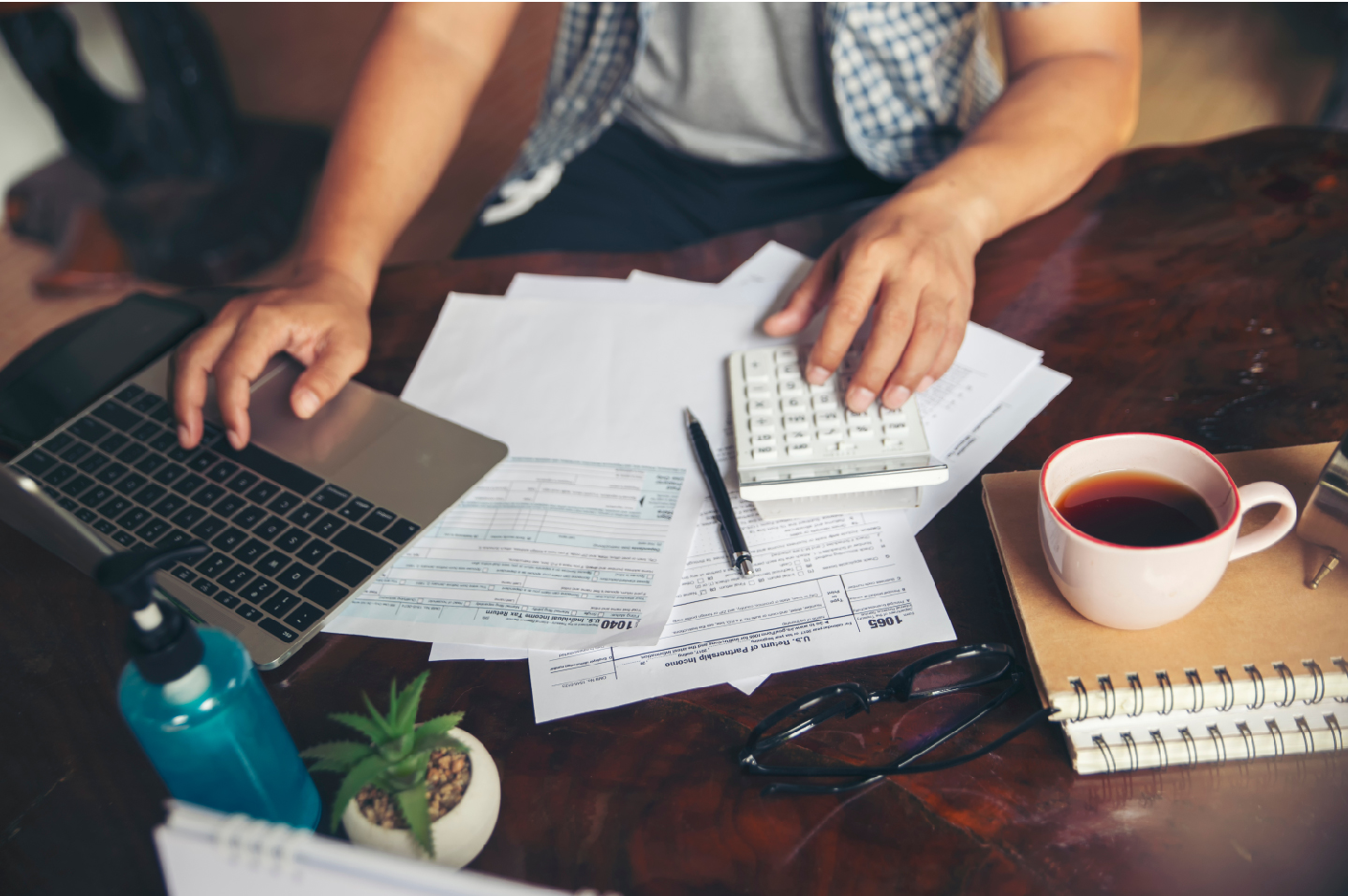 Tax season is here, and we want to help you make it the easiest yet for your business. So we're excited to offer reporting and accounting features powered by Autobooks, available with your Spring Bank business checking account. This easy-to-use solution includes everything you need to send invoices, accept credit card payments, review your earnings, and automate your accounting.
Here are a few reasons why you'll love using Autobooks this tax season – and beyond:
Autobooks makes it easy to track all your activity in one place. You can add any external account, such as business credit cards, to Autobooks, so you can stay on top of all your activity.
Add efficiency and reduce errors with automated categorization. Autobooks can categorize all payments processed through its system, including bill payments. You can even set up rules to skip tedious categorization tasks in the future.
Be ready with the most up-to-date information, including P&L reports. Autobooks ensures you have all the information you need at your fingertips, like profit and loss statements, balance sheets, and more. Plus, you can export it all to Excel with one click.
Keep more of your money. The Autobooks fee is more competitive than other third-party software platforms like Quickbooks.
Ready to make tax time less stressful this year?
To start with Autobooks, log into your Spring Bank business checking account, click "Send an invoice" or "Accept a payment," and follow the prompts. If you're already using Autobooks, simply click on Reporting/Accounting inside Payment Acceptance to add on these powerful features.
We know you have enough to do running your own business. Autobooks is built to be part of your everyday banking experience, even if you've just opened a new business bank account. You didn't get into business to spend all your time on administrative tasks. Do more of what you love and let Autobooks take care of the rest. Try it out by sending a test invoice today or book a demo with us so we can show you how quick and easy it is to use.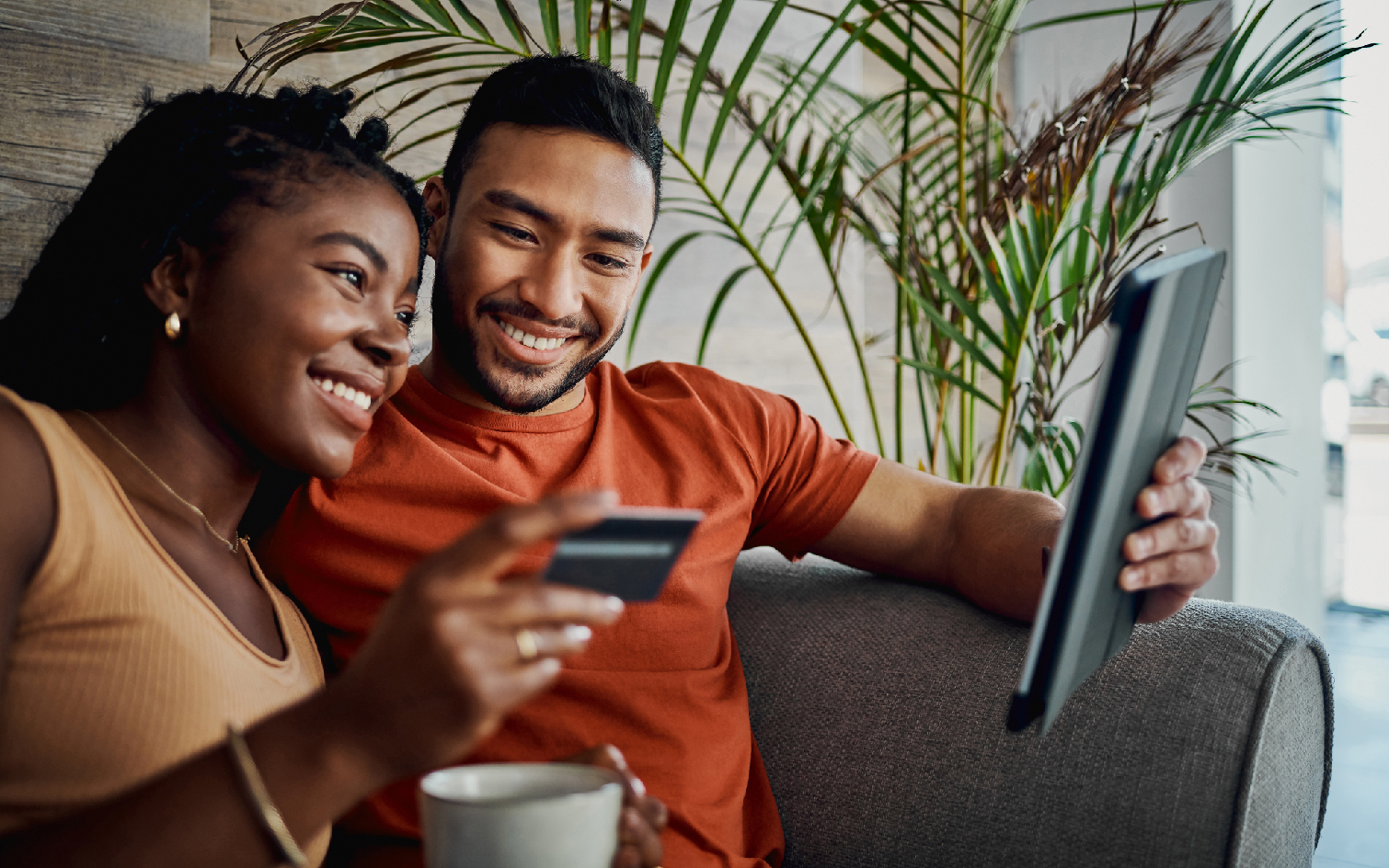 In Partnership with GreenPath Financial Wellness
Finance may not be the most romantic of conversation topics, but it's undoubtedly essential for couples. Studies show that one in five couples claim money as their greatest relationship challenge. In addition, building up emergency savings, paying off debt, and saving for milestone events such as a dream vacation or new home topped the list of goals for couples.
Enjoy a more harmonious relationship by aligning your money matters. Check out our suggestions on how to get started together:
Have Open Communication 
If you want to successfully manage your money as a team, it's important to get comfortable talking about it first. Being transparent about your earnings, debt, and money philosophies may feel awkward initially, but full disclosure is critical when making joint financial decisions. Discussions about merging personal checking accounts and tackling bills are important topics to cover. Make check-ins a regular conversation so you have a sense of how to tackle financial hurdles together when they do happen.
Create Joint Financial Goals
What do you want to achieve as a couple? Do you need to create an emergency fund, or jumpstart personal savings for a home purchase? Are you looking to budget for an upcoming vacation, or pay off a high-interest credit card this year? Narrow down your primary financial priorities and keep them somewhere you can refer to periodically, such as a shared document or financial budgeting app. Finding a system that works for both of you will help you achieve your personal savings milestones.
We can also help get you there. We offer various personal savings accounts to meet your unique needs. For example, our Club/Vacation Savings Account has zero maintenance fees and competitive interest rates to help you save faster for big purchases. Similarly, if both you and your partner have Spring Bank debit cards connected to your personal checking accounts, you can combine points through our Scorecard Rewards program and use those points to upgrade your tech, book that bucket list trip, purchase a new appliance, or dance to your favorite band at that sold-out concert.
Organize Your Accounts
Take time to fine-tune what constitutes "mine," "yours," and "ours," and how much you want to budget within those categories so that you're comfortable with any shared discretionary spending.
And remember, we offer Zelle as a safe, fast, and easy way to send money. As long as you hold a Spring Bank personal checking or personal savings account, Zelle allows you to securely send money with just a phone number or email address, regardless of where the recipient banks.
Plan for Your Future
Do you need guidance planning your financial future together or creating a realistic household budget? Our nonprofit partner GreenPath Financial Wellness works with thousands of people each month to help them pay down debt, improve their credit, and achieve their goals. Schedule a free and confidential call with them today.
Looking for more financial wellness resources? We've got you covered: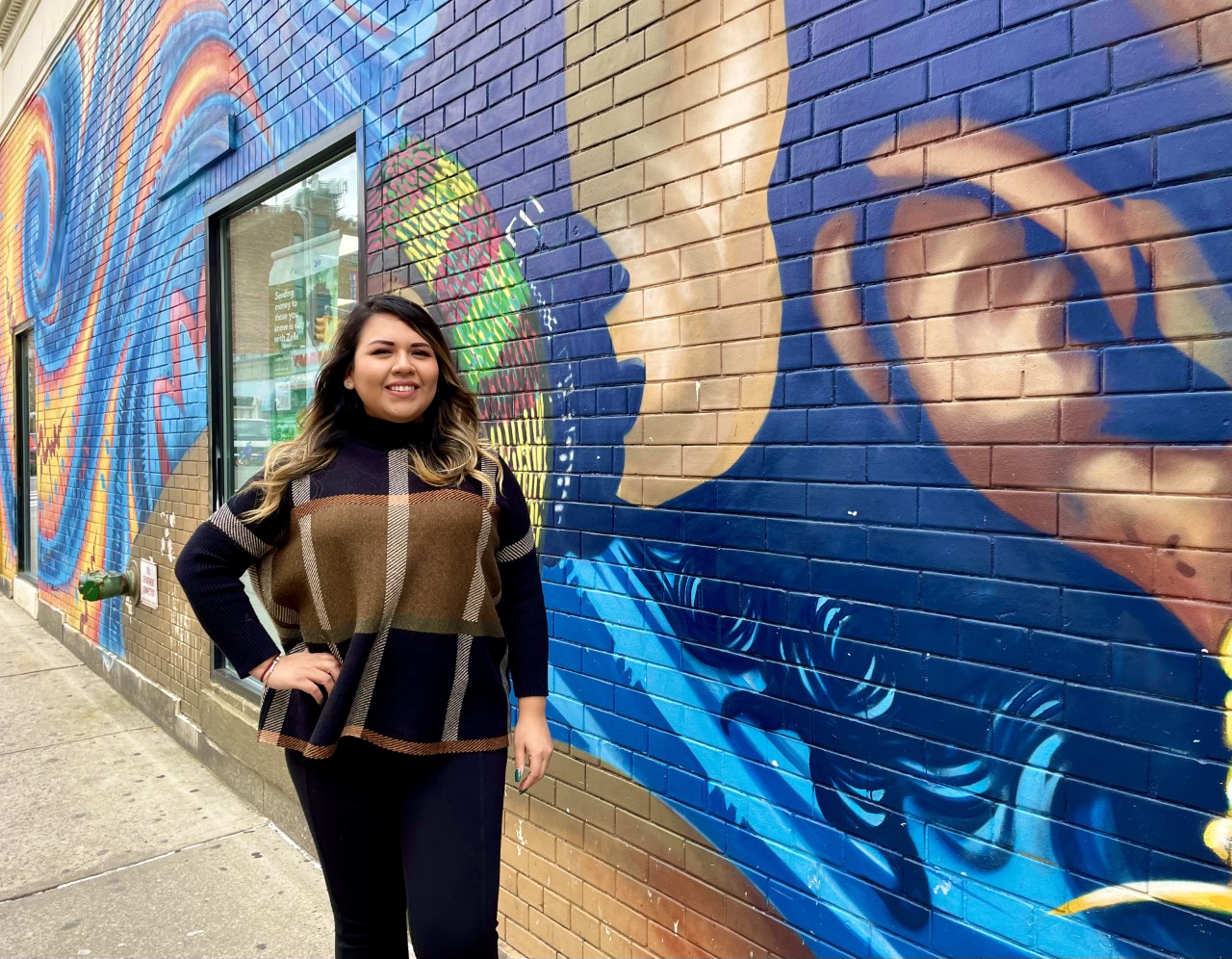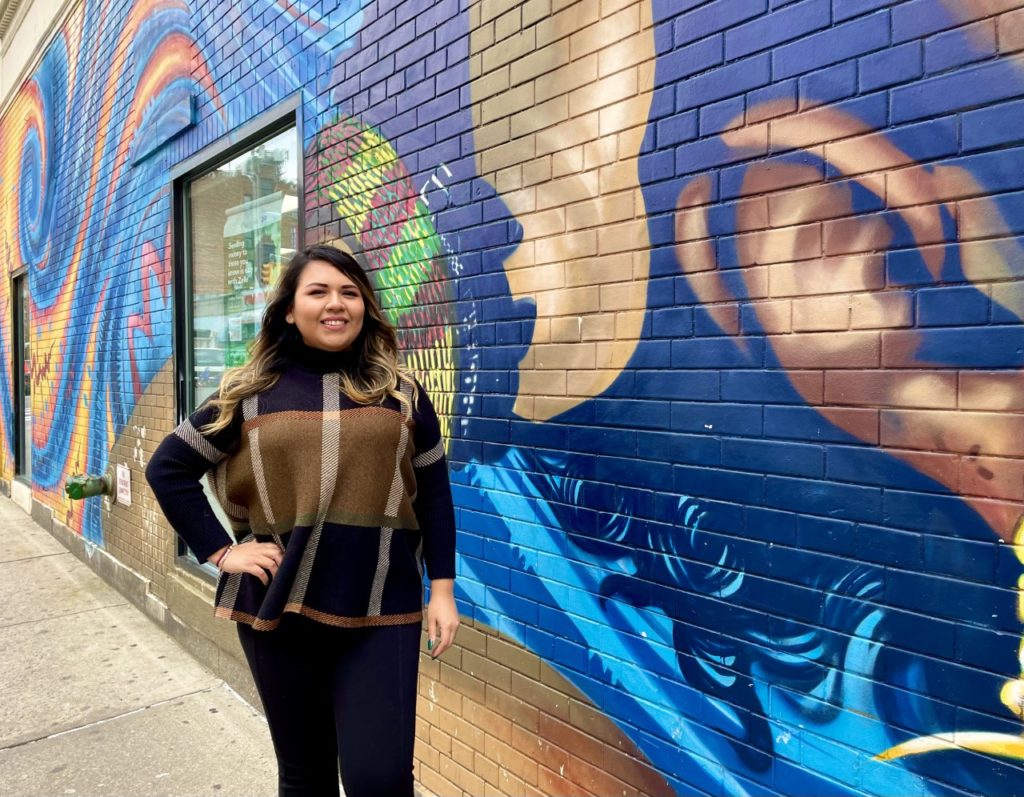 As a small community bank in NYC, building relationships with our clients and community is at the heart of our work. These meaningful connections motivate many of our passionate team members, like Katherine Martinez. This month we look at what inspires Katherine, a Bronxite,  as a Consumer Lending Associate.
Katherine has always been drawn to two things: community and finance. Serving and helping others was instilled in her at a young age when both her high school and college were focused on community service. Her overall love of working with people makes her great at customer relationships and allowed her to know she wanted to prioritize people in her finance career.
The stars aligned for Katherine, now living in Westchester, when she discovered a Spring Bank job posting. Not only was working for a community bank very important, but she was also drawn to returning to the place where she was raised. "There's something different about going back to the community you came from and teaching others what you've learned along the way," she says.
Katherine started her career at Spring Bank as a greeter at the front desk. It was the perfect role for her to connect with customers daily and introduce them to our affordable banking products. Language is  a barrier for many of our clients, but Katherine was able to familiarize them with our services and connect them to the right people.
"The key is to be respectful and polite and treat everyone who comes through the door like an individual. Everyone is going through their own economic situation. Even just saying good morning can make a difference in a customer's day," she advises.
New York City is sometimes known for being impersonal. So, Katherine makes a conscious effort to stick to her ethos and bring a human touch back into daily interactions. That's one of the benefits of choosing a community bank. You get to truly experience personal customer service that isn't offered at conventional big banks.
"I would see the same customers come in daily and know they would feel comfortable at Spring Bank. They feel a part of the community, but most importantly Spring Bank becomes a part of their community,"  Katherine says.
In her new role in the Consumer Lending Department, Katherine has more time to speak with customers one-on-one and share some financial knowledge, discuss the benefits of consumer loans, and find the path that suits them best. We offer unique loan options available as a community bank that aren't offered anywhere else, such as our Credit Builder,  Opportunity Loan and Personal Loan. Katherine assesses the state of her clients' financial journey to see if they are ready to apply for a personal loan and helps them get on track to do so. This not only saves her clients time and money before completing the application process, but it leads them on a path toward financial empowerment.
"It's never 'No, you've been rejected for the loan,' it's always 'Hey, this isn't right for you now, but you can do this instead, like work on building up your credit score, and you can apply in a couple of months,'" she says.
If a client is likely to be denied, Katherine will refer them to our in-house partner, Ariva, who offers free financial counseling, including credit-building planning; or to GreenPath Financial Wellness, another Spring Bank nonprofit partner. Additionally, she'll encourage qualifying clients to apply for our Credit Builder loan, which has a proven track record of successfully improving your credit score in just 12 months.
Katherine always finds joy in seeing her client's reactions when they discover they have upwards of $1,500 in their personal savings.
"What drives me is seeing progress. I'm looking for progress in the work I'm doing. That's what motivates me," she says.
Katherine is a passionate individual who truly enjoys serving the Bronx through community banking. It's people like her that make us the small bank in NY that we are. We're very grateful to have her on our team and for her commitment.
"I also love that Spring Bank is a B Corp. Knowing that we are doing something for the community [as a B Corp] is big for me. I've always been focused on how we can do better not only for individuals but for the environment," says Katherine Martinez, Consumer Lending Associate.
Thanks to Katherine for investing in the future of the Bronx and the greater New York City area with us. We are grateful to have her on the team!
Discover more about our personal lending options and our continued impact:
APPLY: Check out our Credit Builder, Employee Opportunity, and Personal Loan options and contact us to inquire about applying.
READ: Learn more about why we became a B Corp bank!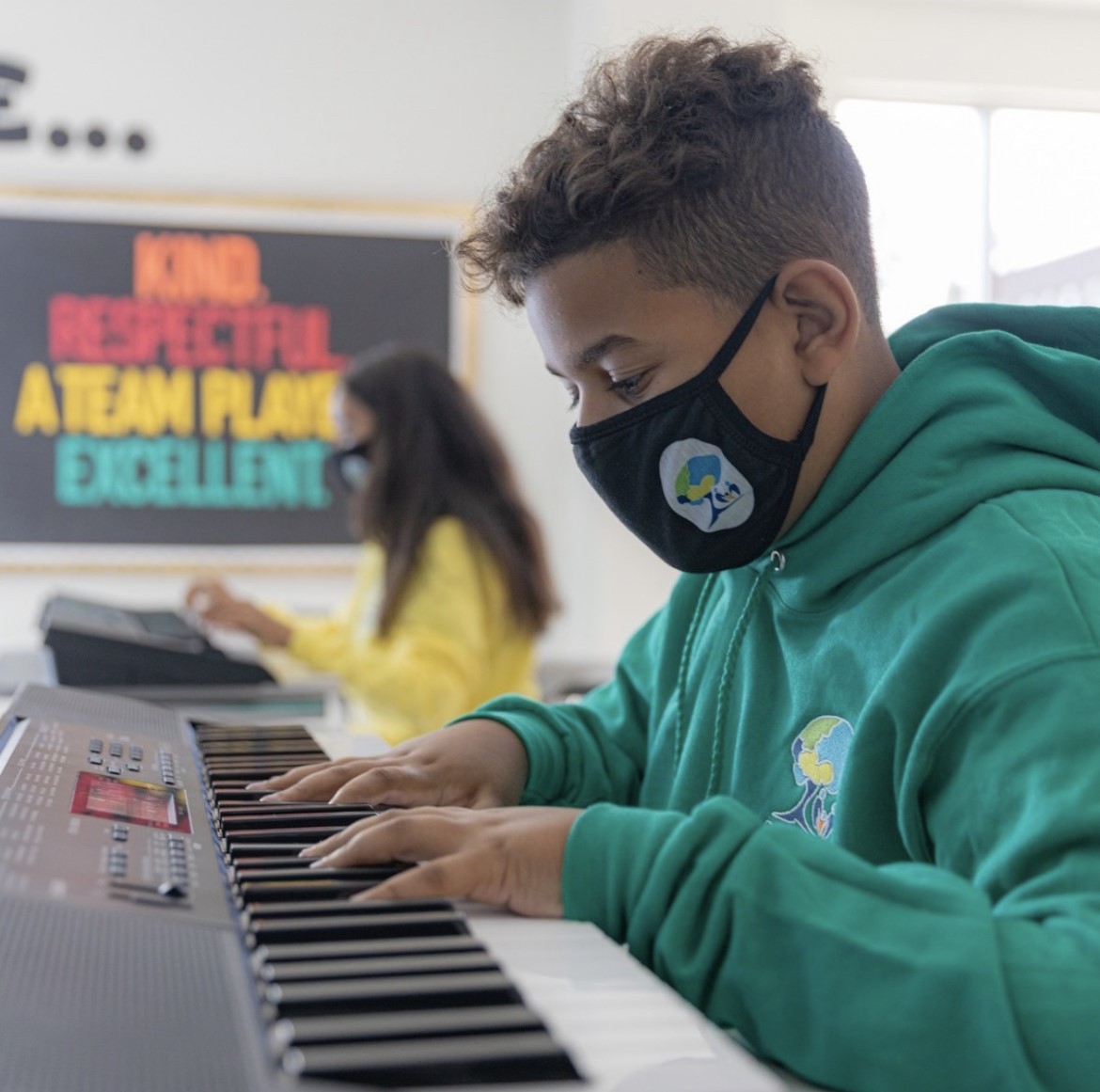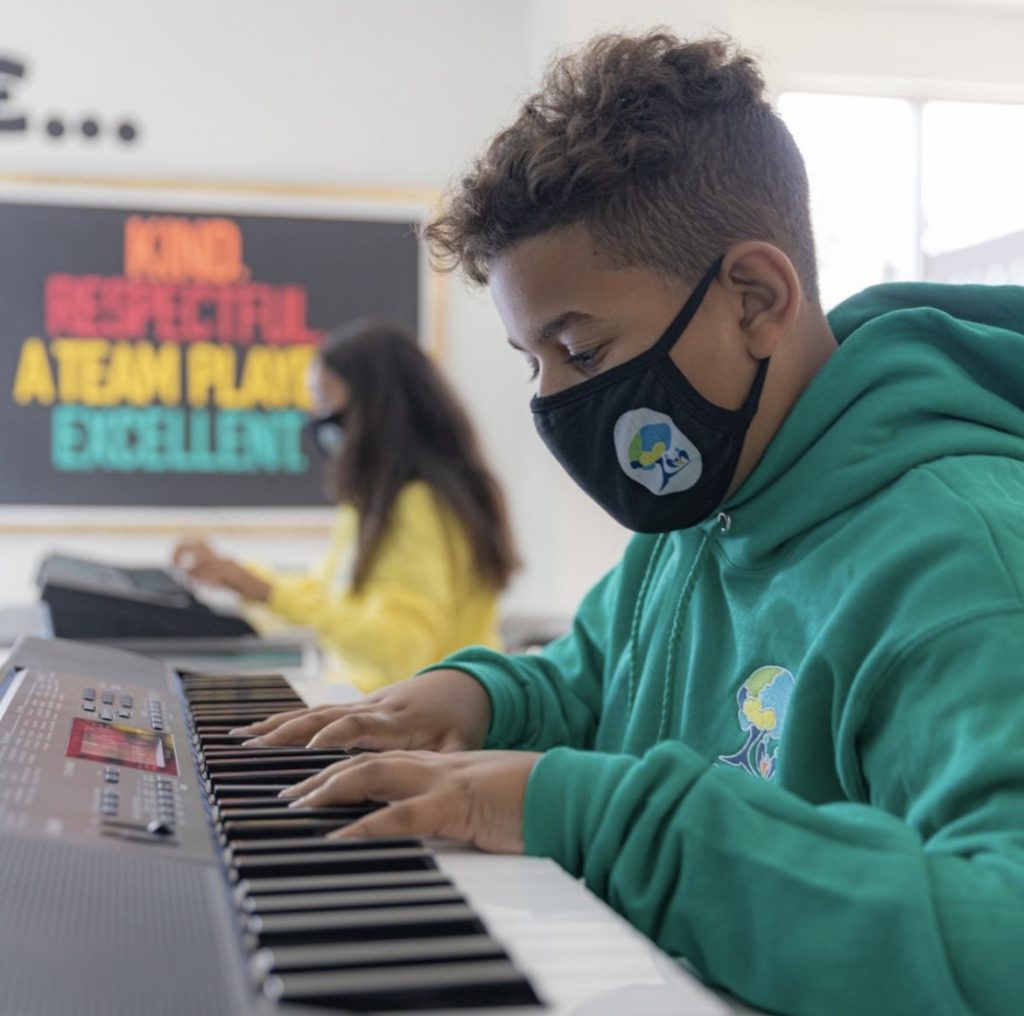 Family Life Academy Charter Schools, A Nonprofit Feature
Changing the Trajectory for Families in the South Bronx
For years Spring Bank has been proud to call Family Life Academy Charter Schools (FLACS) in the South Bronx a partner. That's why we were thrilled to learn that at the end of last year, Ms. Marilyn Calo, CEO of FLACS, received a call from the Mackenzie Scott office administration with a very well-deserved $4.5 million gift.
Founded in 2001 by the Latino Pastoral Action Center (LPAC) under the vision and activism of Bishop Raymond Rivera, FLACS has changed the trajectory of thousands of South Bronx families. The founding FLACS team developed a vision for a school that would serve the community, primarily immigrant students and English language learners. LPAC saw the opportunity to provide whole-care education through the charter school model, just as the charter school movement was taking off across New York City.
"Parents, many from the Dominican Republic and Mexico, came to us to tell us their children were having a hard time in public school," says Ms. Calo. "We already had a pulse on the full spectrum of community needs, so starting a school seemed like the next step."
At first, Ms. Calo, a former East Harlem public school teacher and administrator in the Department of Education, was not interested in leading a charter school. However, her mind quickly changed after seeing the opportunity to make a big difference in her home community, the Bronx. The school began with 200 students, grades K to 3. Fast forward 19 years later, FLACS is presently serving 1500 students in grades K-9 and, in a couple of years, will help approximately 2000 students K-12 in the South Bronx.
In addition to a rigorous curriculum rooted in ENL (English as a New Language), together with LPAC, FLACS provides a "whole family, whole community" experience. From nutrition to the arts, sports, and technology, FLACS recognizes the need to offer a holistic academic opportunity for their students to thrive. For example, Spring Bank has had the pleasure over the years of supporting their cooking classes, where students learn how to use organic produce to create healthy meals.
During the pandemic lockdown, not only did FLACS deliver thousands of fresh, healthy meals and farm boxes to their students' homes every day, they offered laptops and paid Wi-Fi to any family who needed it. These efforts were essential to keeping their students on course.
"We know we're in the two poorest congressional districts in New York, so you can pick a topic, and our community deals with it. Ask us about obesity, diabetes, AIDS, unemployment, homelessness — we face these issues with our families every day. During COVID, we saw many tough realities when students worked remotely. We could see their living conditions — many students living in homeless shelters or in a one-room apartment they share with 15 other people," shares Reverend Susana Rivera-Leon, Vice-Chairman of the Board of Directors.
So, when the Mackenzie Scott office administration offered the gift, FLACS leadership saw a way to expand their reach across the Bronx and support their teachers.
"Within two weeks, the entire gift was in the bank — no strings attached. We were told we could use it for anything to continue our work with families and children in the South Bronx," says Ms. Calo.
The board immediately formed a committee to hear from the parents, community partners, and other community leaders about how they should utilize the generous gift. To start, Ms. Calo and Reverend Susana agreed that teacher and parent training would impact their students long-term.
"First, we want to consider a teacher training institute. I always tell our team, "I want you to be the best teachers and best staff,'" says Dr. Calo. "Secondly, we are thinking about how to offer our parents skills-based training. But no matter how we use the gift, I want it to create long-term value and be sustainable."
Reverend Susana adds, "We will continue to make sure our impact contributes to the social and emotional learning of our students — a key part of 'The FLACS way' as we call it. We are committed to our children receiving the rigor and enrichment activities they would get in any other zip code. I'm excited for our FLACS family to see how this gift will continue to provide a whole education and impact, not just for the child, but the entire family."
Thank you to Ms. Marilyn Calo & Rev. Susana Rivera-Leon, for their time and for sharing their powerful story with us. We are proud to be part of the FLACS community — supporting their work as they support our shared community in the South Bronx. We look forward to all that's to come in 2023 together and beyond! Learn more about their gift from Mackenzie Scott here.
We are committed to helping NYC nonprofit organizations like FLACS thrive. Learn more about our nonprofit checking and lending options. We support small businesses too! If you're weighing out your options for a new business bank account among banks in Bronx, New York, we are your choice. We offer small business accounts and a business checking account.
In partnership with GreenPath Financial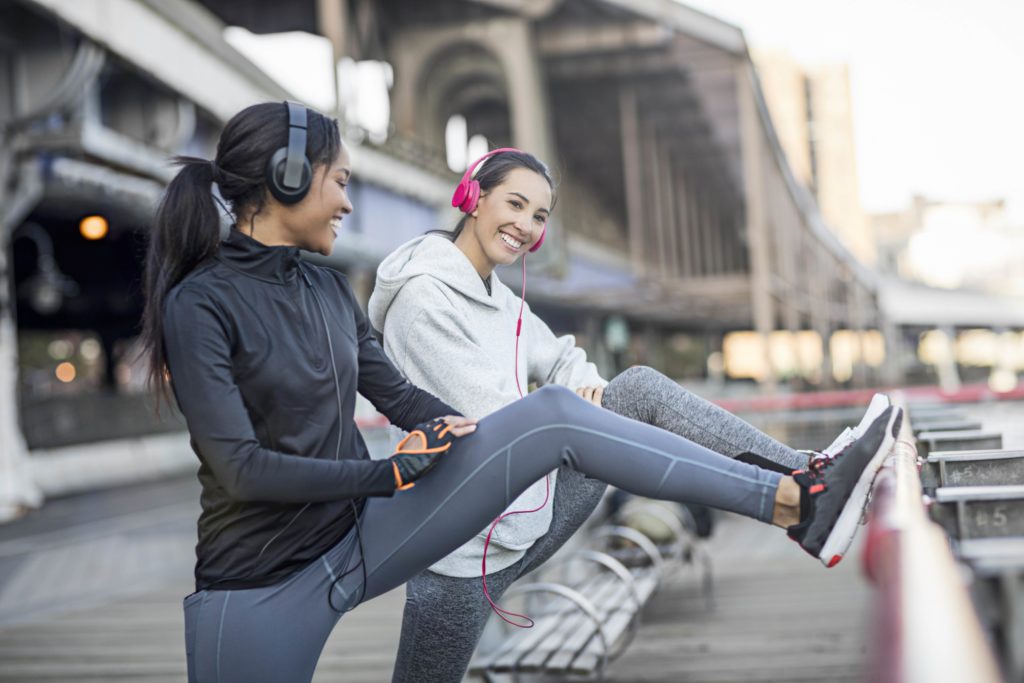 At the start of the new year, many of us set resolutions in order to transform our lives for the better. If your goal is to kickstart your journey toward financial stability, read on for our suggestions on how you can get a jumpstart on your money resolutions:
Automate Your Personal Savings
Personal savings are a necessity. Building your personal savings is the most effective way to afford special experiences like vacations or milestone purchases like a new car. Plus, it's the first step toward building an emergency fund—a.k.a. your financial safety net.
Fortunately, there are many ways to save. We offer various personal savings account options to meet your budget goals. With a Spring Bank personal checking account, you can set up automatic direct deposits that funnel a percentage of your paycheck into your personal savings account.
For our consumer loans we make it simple to add a small amount to loans payments each month and build savings for the next time something unexpected pops up.
No matter how small your budget may seem, every dollar counts. Healthy money habits add up over time. Be realistic about what you can save, then set it and forget it.
Start Saving for Retirement
The sooner you can begin growing your retirement savings, the better. If you earn income but don't receive employer benefits such as a 401k, you can open a Traditional or Roth IRA as an alternative. We offer an IRA Savings account that can help you save for your golden years.
Trim Subscriptions
In 2022, the average American underestimated their monthly subscription costs by $133. Most people thought they spent about $86 per month, when they were actually spending closer to $219. The new year is an excellent time to take inventory of your subscriptions. Look for streaming networks, music subscriptions, smartphone apps, wine club memberships, or any other miscellaneous expenses that might be drawing away from your overall personal savings goals.
Check Your Credit Report
Having good credit is essential to your financial health. You can get a free report once a year from each of the three major consumer reporting companies: Equifax, Experian, and TransUnion. This allows you to resolve errors, make disputes to reduce charges or even uncover instances of identity theft. It's crucial to understand the factors that affect your credit score, as well as how you can boost it.
Having a healthy credit score increases your ability to apply for personal loan to purchase a home or start a business, gives you more purchasing power on your credit card, and opens the door for many other financial opportunities in the future.
If you need a little help keeping your financial resolutions, check out our partners at GreenPath Financial. Their financial experts can help you start your year strong: get one-on-one training and customized budget plans to help you pay off debt, improve your credit, build a savings plan, and more.
Ready to build financial security for years to come? We're here to help: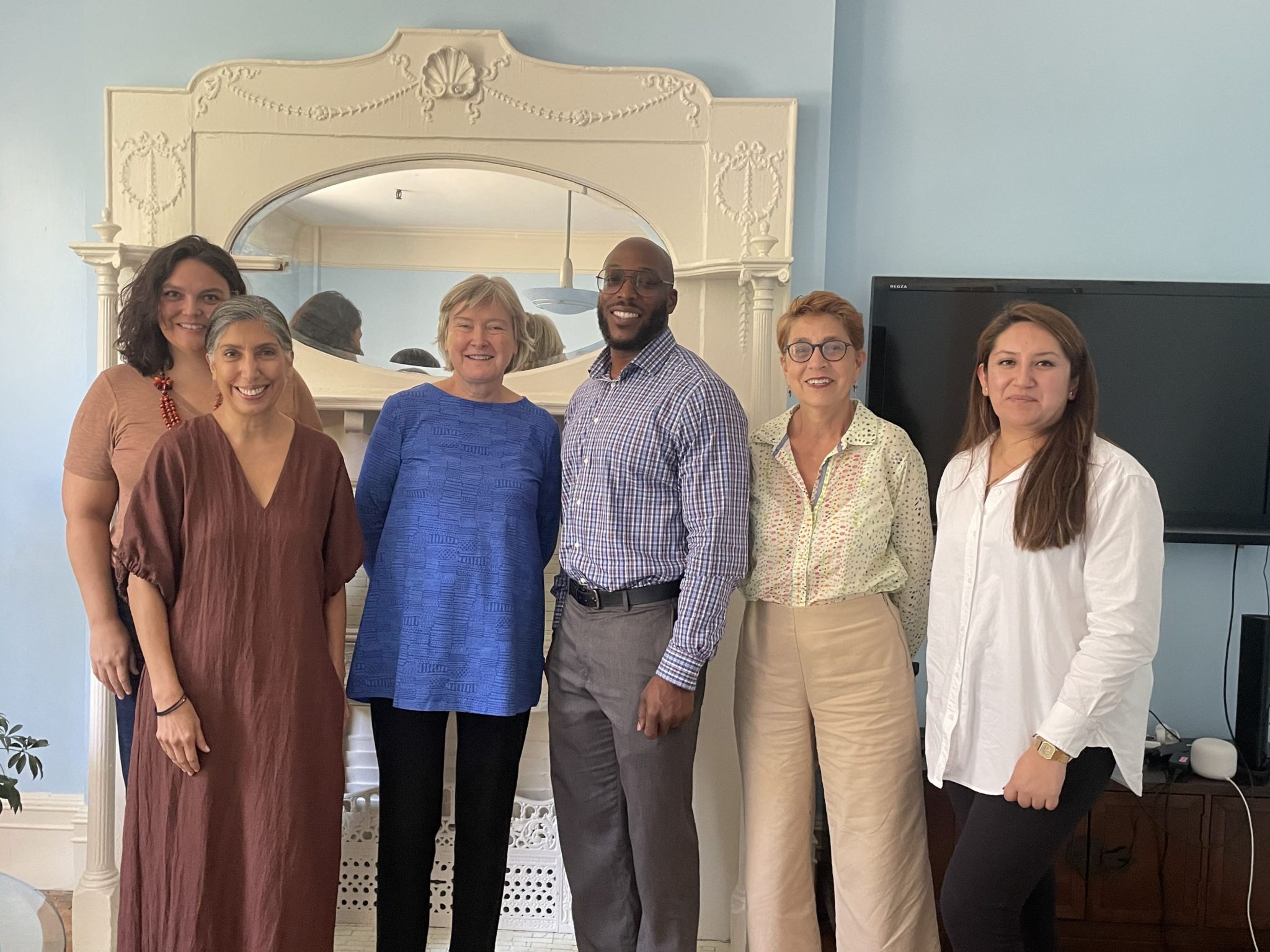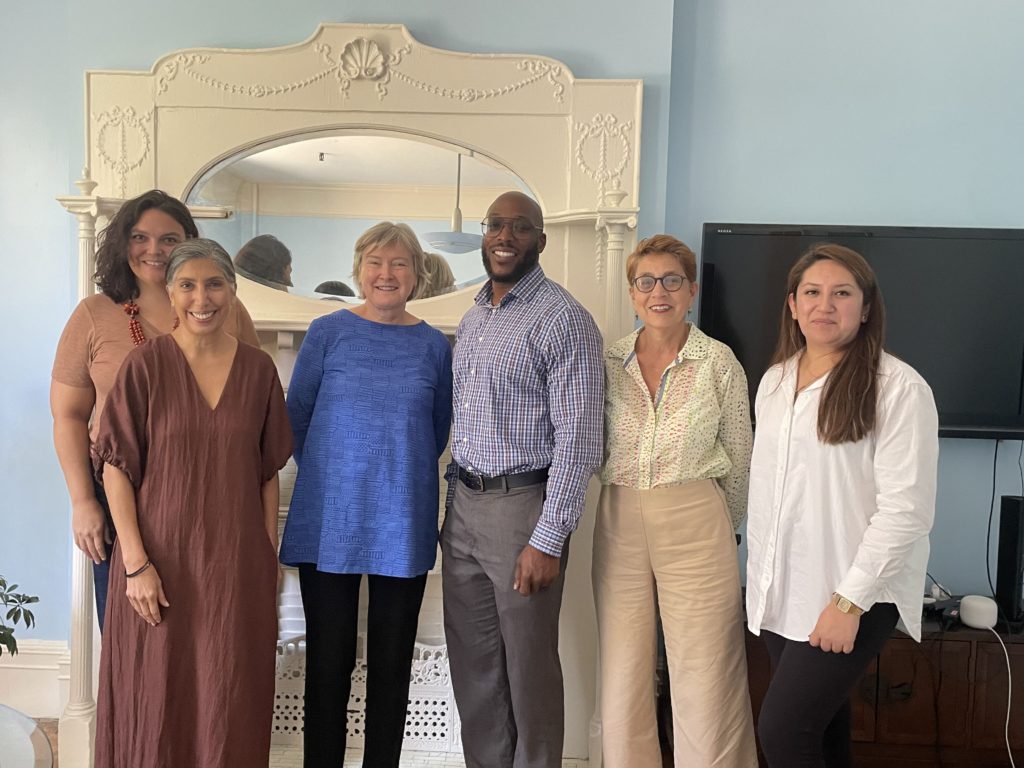 "It's satisfying to help women one-on-one. But in the end, big change happens only when you do organizational and systemic work." – Jaana Rehnström, MD MPH
We're always inspired by our nonprofit clients who are changing lives and impacting the New York City community—and beyond. This week, we shine the spotlight on The Kota Alliance. Founded in 2015, the organization serves as an incubator and hub for gender equality. Individuals, partner nonprofits, and entrepreneurs empower women and girls both locally and globally through collaboration and advocacy.
This year, the organization moved into its own location in Harlem with the help of our commercial lending team and business checking account. The multi-level space facilitates cooperation among community organizations. With over 70 partner organizations here in NY and internationally, the Alliance has already welcomed over 500 women to connect, learn, and inspire each other this year.
"Spring Bank's Commercial Lending team is really pleasant to work with. You need a local bank to do this kind of work," says Jaana Rehnström, MD MPH, Kota Founder and President.
Jaana Rehnström built Kota's global network of gender equity and women's empowerment organizations based on her 40 years of experience working as an OBGYN in New York. She was previously a volunteer in international and human rights organizations, and Kota's mission was born from her two experiences and the belief that women's rights and empowerment are intersectional.
"It's going to take women's leadership to achieve gender equity," Dr. Rehnström says.
The journey to gender equality has come a long way, but there is still a long way to go. The Kota Alliance is committed to the United Nations Sustainable Development Goal #5: Gender Equality, which recognizes that gender equality is a fundamental human right and a necessary foundation for a peaceful, prosperous, and sustainable world. Both Kota's ethos and SDG #5 acknowledge that women can bring immense positive change to the world.
"It's been shown that when you have women involved in negotiations, those agreements hold up better. So ultimately, if we want to change things, we need women," she adds.
For instance, women are more successful in enacting policies and legislation that improves the lives of millions of people—of all genders—when in political positions of power. However, our society often fails to meet the needs of women, particularly mothers who need resources to support their children while taking on leadership positions. That's why Kota strives to be an accessible resource for women's empowerment.
Collaboration is a core mission value and indicator of Kota's success. The organization serves as a hub for nonprofit organizations and female entrepreneurs to amplify mission-aligned programs. There is plenty of space in their Harlem headquarters for members to host events, upskill workshops, meetings, or photoshoots. The inspiration and new connections are genuinely significant.
"There are some people who have never learned to collaborate. Many organizations tend to work in silos, not because they don't want to collaborate, but because there's overlap or maybe even competition for funding. Ultimately, the impact would be greater if they could work together intelligently," says Dr. Rehnström.
This type of teamwork can be limited by an organization's resources—and that's where Kota comes in. Kota covers overhead costs for nonprofits to focus on their agendas and create opportunities for the global network to connect both in-person and virtually. For example, the There Is No Limit Foundation was offered a membership which granted them a workspace in the headquarters, and they recently shared their reproductive health agenda with the Kota community.
As Kota continues to grow, they seek funding to help expand the quality of what they can provide. In addition, Kota aspires to bring in more Harlem-based local community organizations that advocate for women, youth, and LQBTQ+ folks. They're also working to enable larger global organizations to connect and work together with the Kota community directly.
As a local bank in NY, we are proud to support Kota's mission and encourage you to get involved!
VOLUNTEER: Kota is always looking for volunteers who can help in areas of fundraising, IT, finance, video production, graphic design, photography, social media, event planning, and grant writing.
MEMBERSHIP: Contribute to Kota's success: help run programs, create an incubator for entrepreneurs, house events with sister organizations, renovate their historic headquarters, and more.
EXPLORE: Check out our nonprofit banking options to see what's right for your organization, and open your new business bank account today.
READ: We're not just another bank in Bronx New York – we're a champion for nonprofits and local business owners all over the city. Read stories from café owners, restaurateurs, ecological educators, and financial nonprofits we've supported with our small business account services.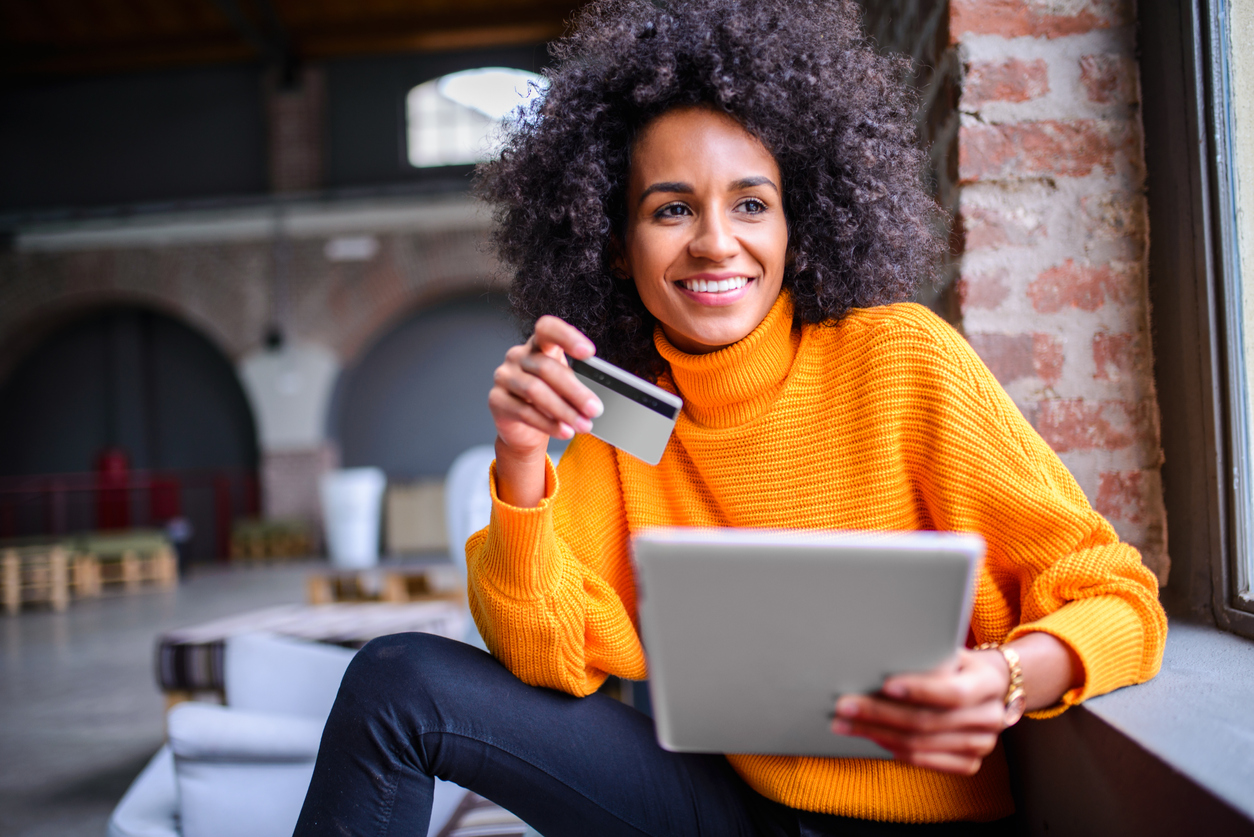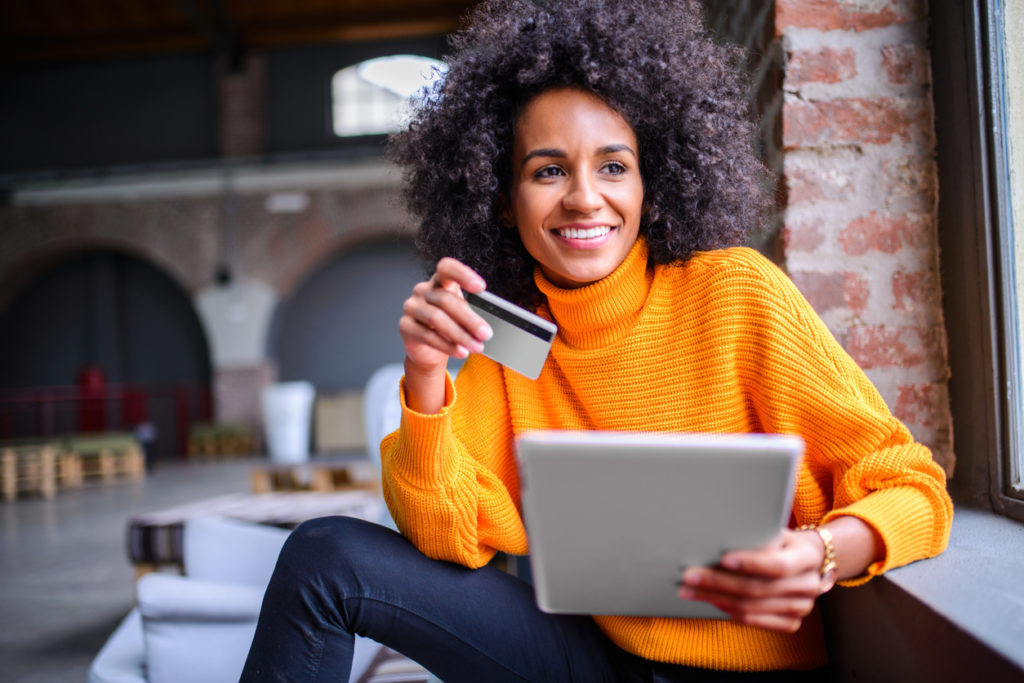 In partnership with GreenPath Financial
Whether you're looking to get your first credit card for everyday expenses or apply for personal loan to purchase your first home, credit is essential for helping you meet your financial goals. When applying for a line of credit, the higher your credit score, the more likely it is you will qualify and the more options you'll have available. Below, we break down the six factors that influence your score—in order of most heavily weighted to least—and the simple, effective steps you can take to boost your score.
Your credit score is based on patterns over time, with an emphasis on more recent information. Improving credit doesn't happen overnight, but if you implement these tips, you'll start to see an increase in your credit score.
Understand Your Current Credit Picture
Federal law requires each of the three nationwide consumer credit reporting companies, Equifax, Experian, and TransUnion, to provide a free credit report every 12 months to consumers who request it. While these reports don't contain your actual score, they are beneficial in identifying what factors might be affecting it as well as any inaccurate information that may need correcting. Unfortunately, research shows that women are more likely to be denied a line of credit, so knowing your score is a great starting point for building a plan to manage it. Request yours at annualcreditreport.com.
Payment History
Payment history is the most significant single factor used to calculate your credit score. Late payments (even only by a couple of days), past due accounts, and accounts in collections all have a negative impact on your credit. Regular, on-time payments of the minimum amount or greater will improve your credit score. On-time payment history for 18 months or longer will show results in a growing credit score. Check out our quick tips for credit card and loan payments below:
Set up automatic payments. If late payments are due to forgetfulness, this is the easiest way to ensure you never miss a future payment.
Change your billing date. Suppose you have multiple bills due on the same day of the month. In that case, it may be worth changing your payment date to better align with your income schedule.
Use personal savings. It always helps to have extra money in a personal savings account for emergencies, or if cash flow happens to be tight – keeping money in a personal savings account can help you avoid late payments, and you can always pay yourself back without penalties later. Explore some of our best savings account online options.
Explore hardship/deferment options. If you're having trouble making ends meet, call your creditors and request a forbearance or payment deferral. They may also waive late fees or allow a lower payment for some time.
Credit Utilization
Your credit utilization is the total credit limit available to you compared with how much you're spending, expressed as a percentage. For example, if you have a spending limit of $2,500, and your card balance is $600, then your credit utilization is $600/$2,500, which is 24%. As a rule of thumb, your credit utilization should be no more than 30%. Here are some easy tips to help you lower your credit utilization:
Pay down your balance early

. If you make small payments throughout the month, you'll keep your overall balance down.
Decrease spending. Find areas where you can cut back on spending to lower your utilization.
Ask for a credit line increase. Increasing your credit limit is the simplest way to decrease your credit utilization without cutting back on spending.
Length of Credit History
Although not the most heavily weighted category, the length of a borrower's credit history is essential. It indicates to financial institutions what kind of borrower you may be in the future. In addition to the overall time an individual has had credit accounts open, credit history is also determined by how long specific types of accounts have been open, and how long it's been since those accounts were used. We recommend keeping your cards open, as closing a credit card can negatively affect your score. If you have cards you aren't using, placing a small recurring charge on them (such as a phone bill or streaming subscription) can help to keep the card active while keeping your overall credit utilization low.
Credit Mix
Credit mix is determined by the types of credit you are carrying. This includes credit cards, retail accounts, installment loans, mortgage loans, and your payment history in each area. You may already have a fair credit mix—things like credit cards, personal loans, auto loans, and mortgage loans are all considered different types of credit. Since your credit mix isn't the most impactful category, you should only apply for personal loan if it makes sense for you and your financial needs. We've got a lot of options that are customized to our community; our Credit Builder Loan is a great way to build a healthy credit score, no matter whether you're starting out or starting over.
New Credit
It's important to open new credit accounts only as needed. Every time you apply for a new credit card, this creates a "hard inquiry" on your credit, which automatically lowers your score briefly. Plus, having more credit than needed can encourage unnecessary spending and increase debt.
Hard inquiries appear differently on your report for different types of loans. While multiple searches over a short time frame for credit cards may result in significant score damage, other inquiries—such as home or auto loans—are reported slightly differently. Since lenders know people often shop around, these inquiries won't hit your report for 30 days, and when they do, they'll be counted as a singular inquiry.
We're here to help you build healthy money habits. If you need extra help navigating your credit report, get in touch with our trusted nonprofit partner GreenPath: their credit counselors can walk you through a free credit report review and help you make a plan for managing your credit score to support your goals.
Looking for more information on how to apply for personal loan? Check out our personal loan options, read stories of borrowers just like you, or meet our loan officer.