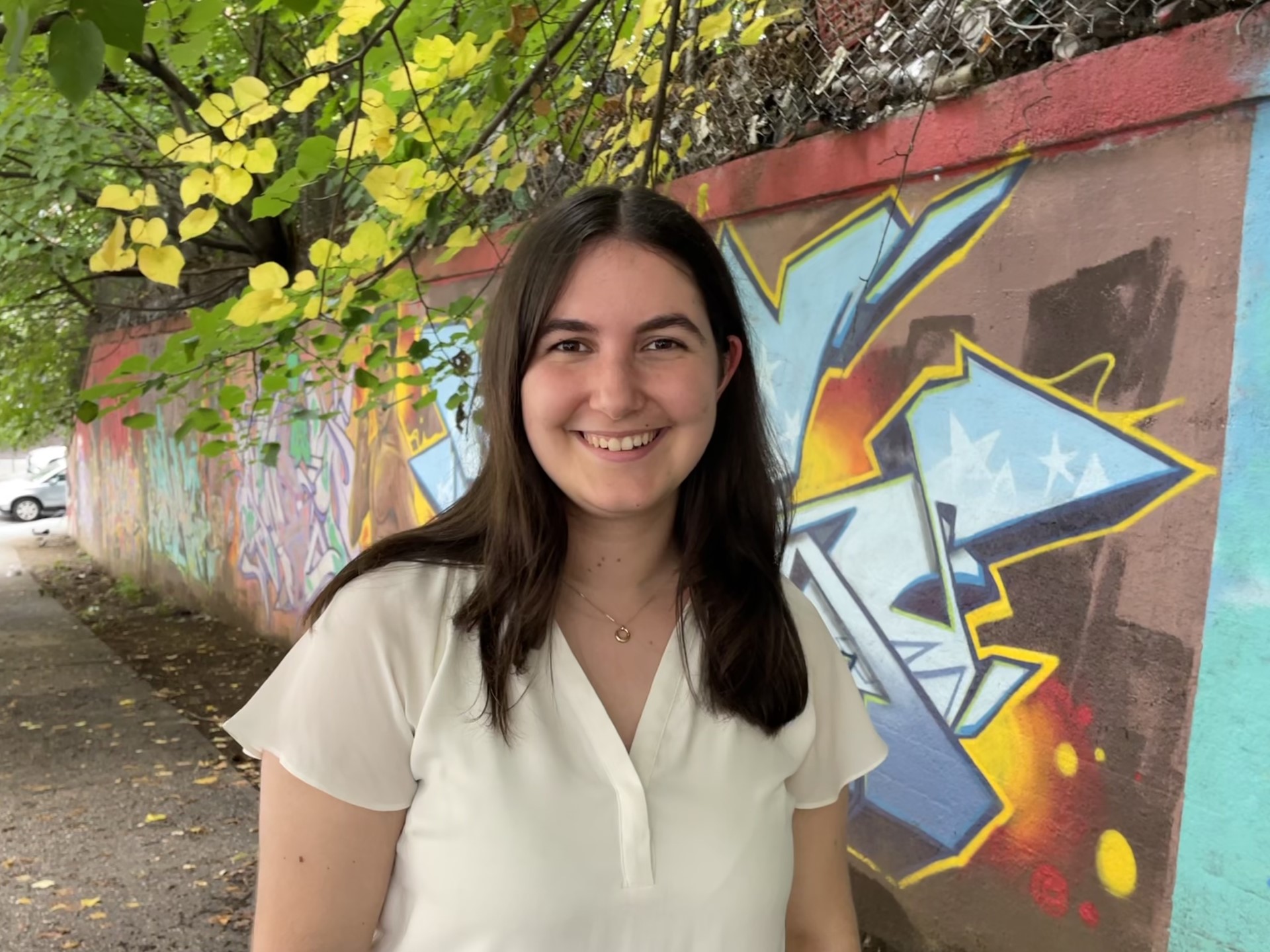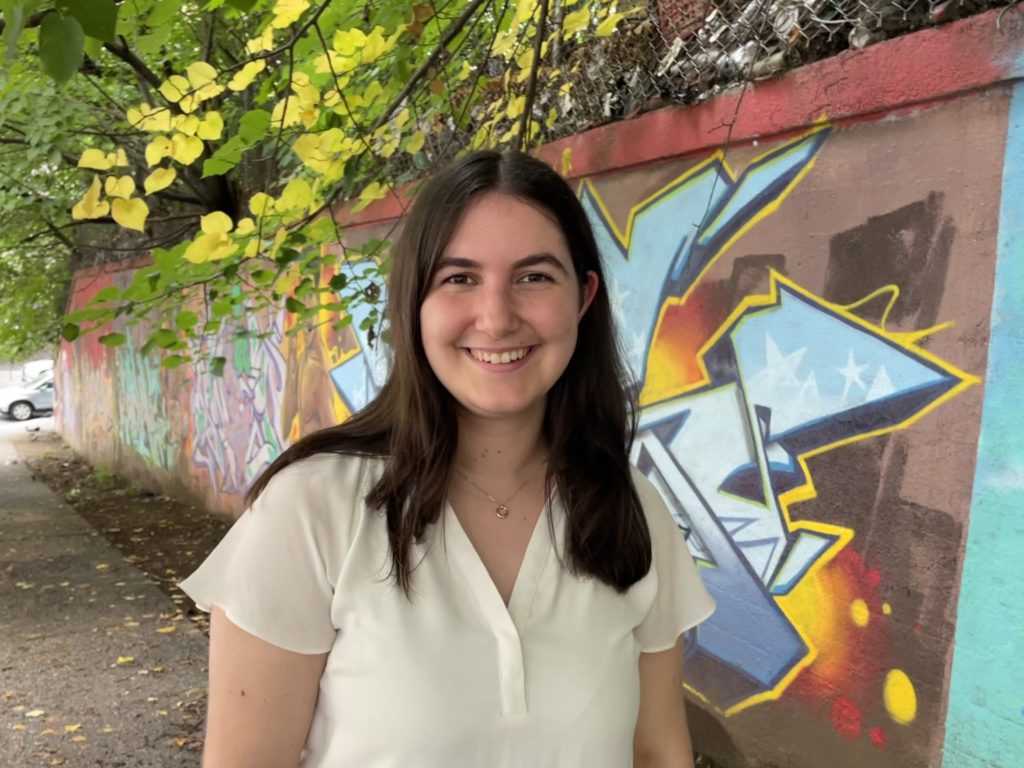 "This is more than a bank, more than a place to deposit cash or checks. Spring Bank is a place that recognizes the unique needs of each client and actively works to ensure these needs are met and exceeded. At Spring Bank, the client comes first." – Mina Ivkovic, Credit Analyst Intern
We're excited to have Mina Ivkovic, an incoming senior at the University of Chicago, interning with us this summer. Her passion for personal finance and economics, corporate finance skills, and positive attitude bring value to our team and overall mission. We sat down with Mina to learn more about what drives her and her experience.
"I love Spring Bank, and I value how much I can learn from the people around me," she says.
Mina loves learning and her studies inspire her. She is currently double majoring in economics and history. Her background in finance started in high school when she got involved with Rock the Street, Wall Street where she learned about the financial industry and developed her understanding of women in that field at the corporate level. Since then, Mina has learned more about working in banking, from portfolio management to corporate risk management, finance research and more. She is a research assistant for an economics lab at the University of Chicago, in addition to having worked at a financial startup and completed an internship at BlackRock's Summer Excellence program.
Combining her passion for economics and experience in finance, Mina sought an internship with us and landed a position as a Credit Analyst Intern.  While some traditional internships tend to involve less hands-on work, Mina has been preparing annual reviews for commercial loans, as well as reaching out to clients who had not yet provided the bank with the necessary documents to evaluate the current condition of the loan.  As a result, she is helping the bank maintain regulatory compliance as well as providing a valued service for the Lending team.
"What I like most about being an intern here is the team. Everyone has made a genuine effort to enhance my experience at Spring Bank. From the minute I walked in, everyone knew my name," she says.
Mina's ambition to learn overrides any fear of asking questions, and the Spring Bank team is not afraid to offer that support. No question is a silly question here, and every opportunity is a learning one. There's a lot of pressure as a Credit Analyst Intern to ensure the information is accurate, but Mina eagerly takes on that responsibility. Most importantly, we believe in her.
"I appreciate the trust they place in me in completing important work. The independence I've had has really made me feel like an integral member of the Lending team. There is no shortage of helping hands, but the team truly believes in me and my capabilities."
Before working with us, Mina didn't know much about the B Corp movement, but she can feel the difference working at a community bank in NY. She understands the disconnect between personal finance and education and sees Spring Bank's determination to bridge that gap.
"It's the way the Spring Bank team talks about clients that's touching to me. In my personal experience as customer at larger banks, I have not felt the same level of care and attention that I've witnessed at Spring Bank on a daily basis. Spring Bank sees their clients as humans first."
Mina enjoys working as a Credit Analyst Intern but looks forward to exploring other departments. She can confidently say that regardless of where she ends up, she will continue a finance career. We are grateful to have Mina on our team this summer!
Whether you are a staff member, partner, or client, we all know there's no place like Spring Bank. Join the community bank movement and bank with us! We offer one of the best savings accounts online and other affordable banking services.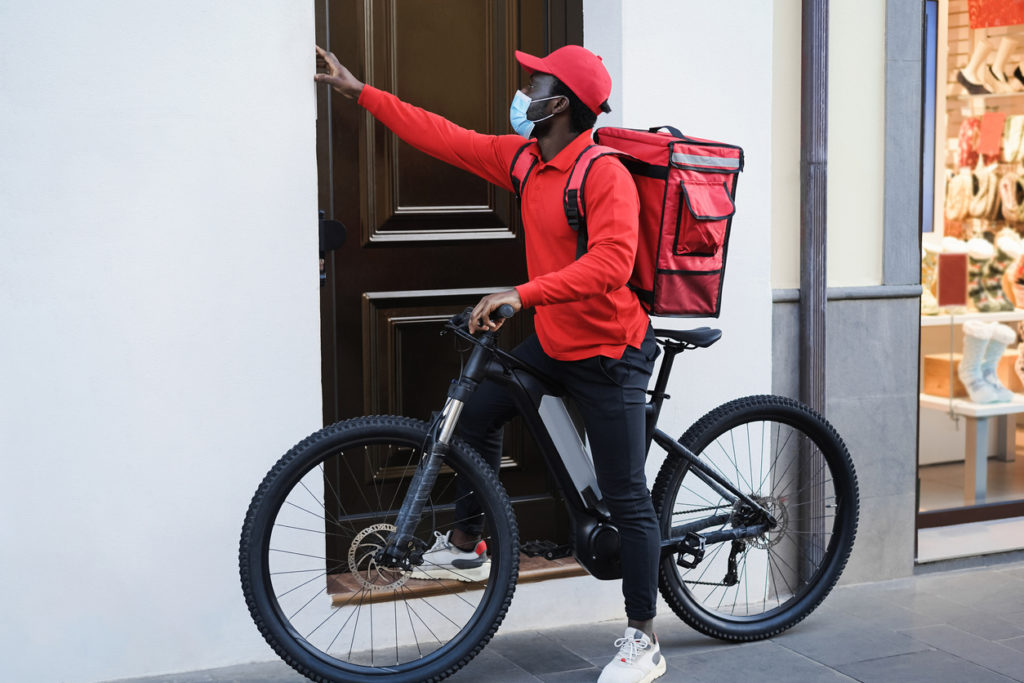 Join Us, The Equitable Commute Project, & Propel Bikes on July 31st at the Brooklyn Navy Yard
Are you a delivery worker interested in upgrading your e-bike?
In case you haven't yet heard, New York law requires that by September 2023, all e-bikes sold in New York City must be UL-2849 certified. Because of recent fires caused by lithium batteries, this legislation is intended to keep New Yorker bikers safer with the highest safety certification available today.
As a proud member of the Equitable Commute Project, we are excited to invite you to join us for our first Bike Trade-In Event on July 31st at the Brooklyn Navy Yard [134 Flushing Ave, Brooklyn, NY 11205] along with Senator Chuck Schumer, Congresswoman Nydia Velasquez, and other officials. Our partner, Propel Bikes, will provide the new Tern Quick Haul e-bike, UL2849 certified, with two Bosch batteries. They will also offer test rides on July 12th and July 19th.
To be eligible, participants must own the e-bike and bring in their bike and at least one battery for recycling. All trade-in vehicles will be safely and sustainably recycled by My Battery Recyclers.
Take Advantage of our GoGreen Cycle Loan
At our first trade-in event, selected delivery workers can trade their e-bike for discounted UL-certified e-bike. The first 25 participants will be eligible to purchase a Tern Quick Haul e-bike with two Bosch batteries for $1,900 (plus tax). This represents a 40 percent discount from the retail price of $3,775 (plus tax). Old vehicles and batteries will be safely recycled. To cover the balance of $1,900, drivers selected for the trade-in event can apply for our GoGreen Cycle Loan.
The loan has no credit score minimum requirement, and loan applicants can use IDNYC as their primary form of identification. While no prior relationship with us at Spring Bank is required, we hope you'll consider opening a personal checking or savings account as the most efficient way to process and make payments on a loan. As a mission-based bank, we will be happy to have you as a customer.
Learn more about the great work of the Equitable Commute Project, the E-Bike Trade-In Program, and how our GoGreen Cycle Loan works.
Questions about the Equitable Commute Project? Contact [email protected]
Questions about our GoGreen Cycle Loan Program? Contact Katherine Martinez at [email protected]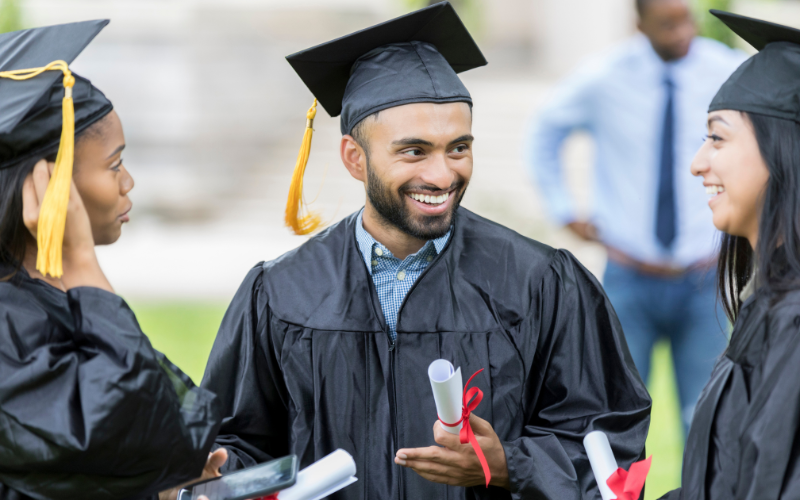 In Partnership with GreenPath Financial Wellness 
Congratulations to the Class of '23! For all of you donning caps and gowns (or for those who have a graduating family member), we've compiled some money management action items that can pave the path to future financial success. While everyone's financial circumstances are unique, it helps everyone to know where to start.
Build a budget. 
Creating a budget is the foundation of effective money management. Start by tracking your income and expenses in a personal checking account for 30 days. Most budgeting apps provide a visual breakdown of spending trends with suggestions on where to save. One standard budgeting method is to allocate 50-70% of your income towards necessities like rent, groceries, and transportation, 10-20% towards discretionary spending, and 20% to a personal savings account. Consider your financial picture and determine how you might include personal savings as a regular part of your budget.
Spend mindfully. 
While graduation is a reason to celebrate (and you should!), this is also a great time to practice mindful spending, especially if college — and the accompanying costs — are going to be part of your financial future. Differentiate between wants and needs and try only to buy items you can afford. This will help you avoid the accumulation of credit card debt.
Set up a personal checking account & personal savings account.
If you haven't already crossed this one off your financial bucket list, graduation season is the perfect excuse to do so. Opening a personal savings account and a personal checking account is the first big step toward financial independence. If you're ready to start your financial journey with one of just a few, mission-driven community banks in NY, we would love to support you.
To open an account, you'll just need a few things on hand:
Proof of mailing address
Your social security number or an ITIN
Government-issued ID (like a passport or driver's license)
Establish healthy credit. 
Building a positive credit history early in life lays the essential groundwork for solid financial health. Building good credit will benefit you when applying for loans, renting an apartment, buying a car, or securing specific job roles.
If your credit is not where you want it to be, we can help you get there. Our Credit Builder Loan was designed to help establish a healthy credit score and savings, a great tool to help people build credit for the first time. To start, the loan proceeds are placed in a personal savings account to secure the loan. Then, each month we report your payments to the credit bureaus. When you make the final payment, the loan proceeds are available, or you may continue to build your savings. Learn more about building credit through our Credit Builder Loan. You can also check out this article for easy-to-implement credit-boosting tips: 6 Factors That Affect Your Credit Score (And Simple Ways to Boost It).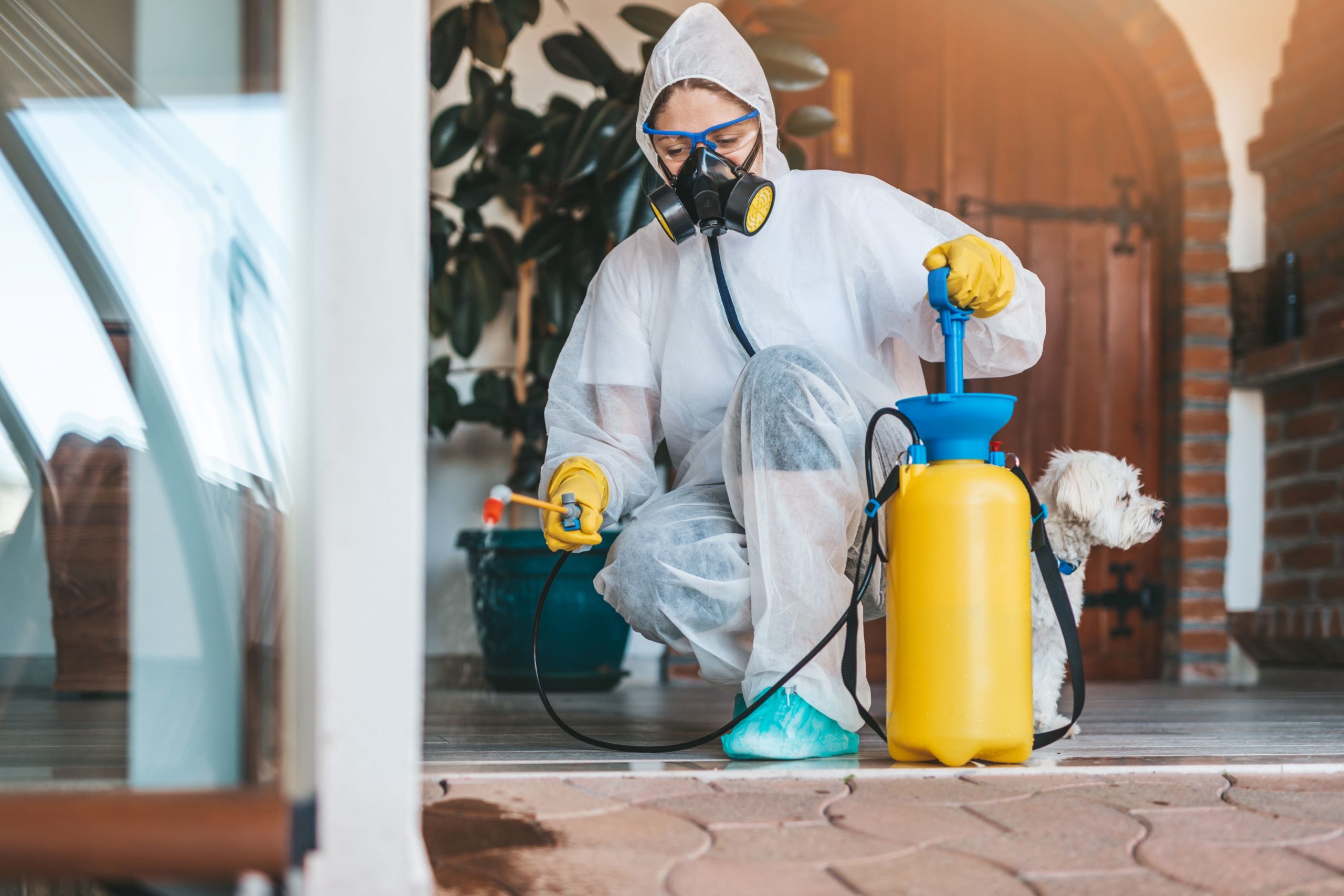 Mona Ozkurt is a New Yorker, born and raised in Washington Heights in the Bronx. When she married in 2001, she never expected to be the CEO of her husband's company, Bronx-based Citiwide Exterminating, a full-service extermination company. But she learned the ins and outs of the industry. As her husband shifted into a real estate career, Mona managed everything from customer service, vendors, and operations and, in 2004, took full control of the business he started in 1995.
Twenty-seven years later, Citiwide Exterminating is thriving with customers in all five boroughs, Westchester, New Jersey, and Connecticut. Mona has led the growth. We are proud to have provided the commercial real estate loan the company needed to expand their headquarters in the Pelham Parkway neighborhood of the Bronx.
"In a very male-dominated industry, people are often still surprised when they find out I'm the owner and CEO," Mona laughs. "But I am fortunate to have such a great, hardworking team who have stuck with us. Most of our employees have been with us for a long time, some fifteen years, and we work so well together."
Mona is still inspired by her work and how every day offers something new. Most of Citiwide's customers are referred by other customers, typically management companies and landlords of multi-family units. Mona enjoys the challenge of constantly adapting her business model as the industry becomes more environmentally conscious.
"Running a business is never the same old routine every day," says Mona. "It's one project after the next. I'm always wondering, 'How can we improve this? How do we make this more effective? How do we create more value for our customers?'"
Designated as an essential business during the pandemic, Citiwide Exterminating kept everyone employed and serviced businesses and properties where they could maintain social distancing. Mona reflects on the pandemic as having created the next evolution of the company.
"We have been through so much together as a team. Continuing to grow Citiwide Exterminating is the career path for me. It's ever-evolving, ever-changing, and I know we can handle anything that comes next," says Mona.
We are so happy to support Mona and the team at Citiwide Exterminating with the same personalized attention we know they offer their clients.  With a commercial real estate loan and a new small business account, Mona received the support right when she needed it.
"Spring Bank cares about the success of my business. They provided the loan when I needed it and were there for me. I'm not just a number. I can call them any time, and they know who I am and are ready to answer my questions," says Mona.
Learn more about Citiwide Exterminating.
Are you ready to expand your small business?
We offer commercial, mixed-use, and multi-family real estate loans between $100,000 and $8,000,000. Our dedicated lending team will help you set up your new business bank account and walk you through every step of the process. You'll have access to all the great features of our business checking account, like zero maintenance fees on our Basic Business Checking account.
As one of the only community banks in Bronx, NY, we offer a personalized approach to banking. Learn more about how you can take advantage of our FDIC-insured small business accounts.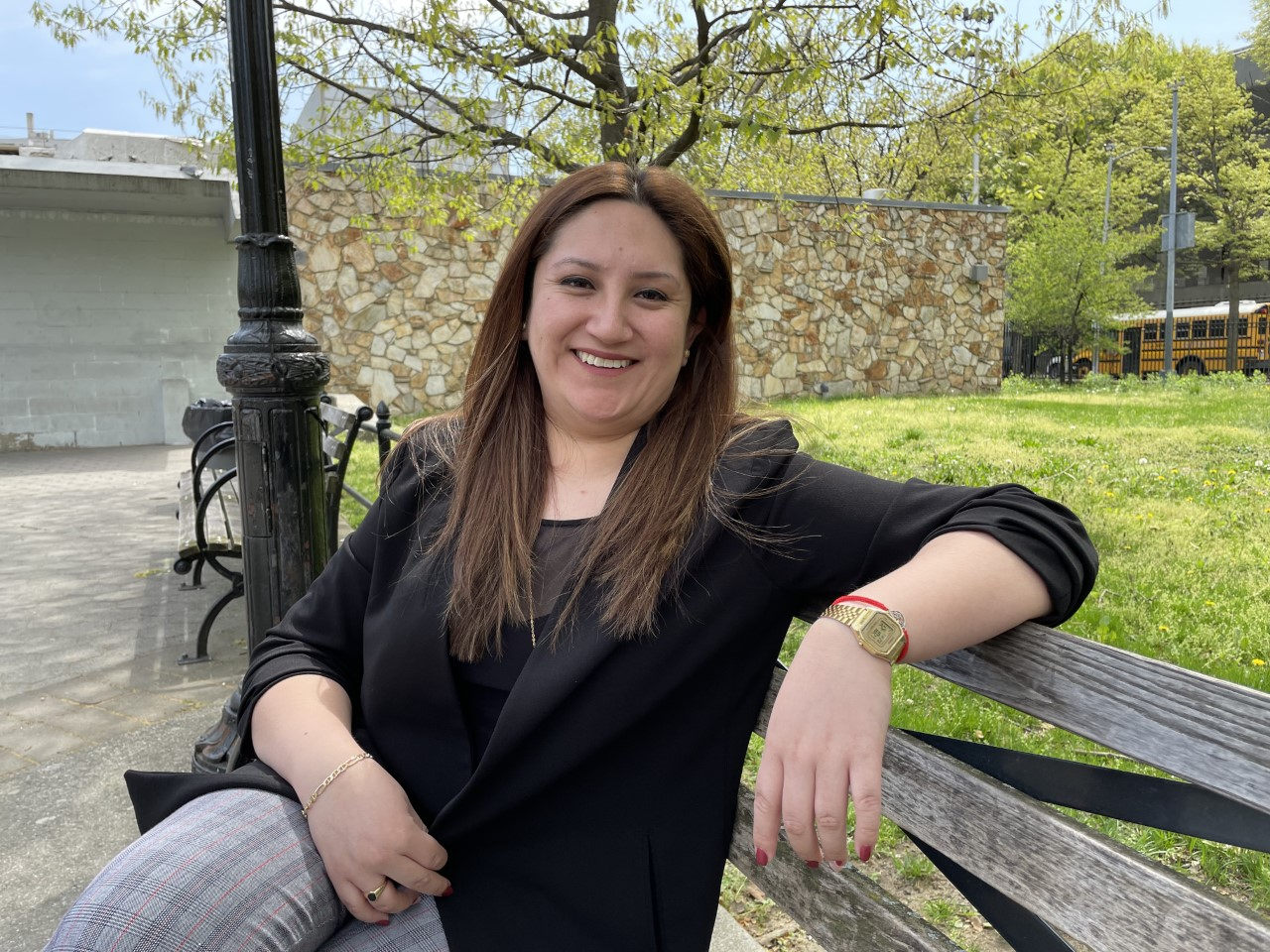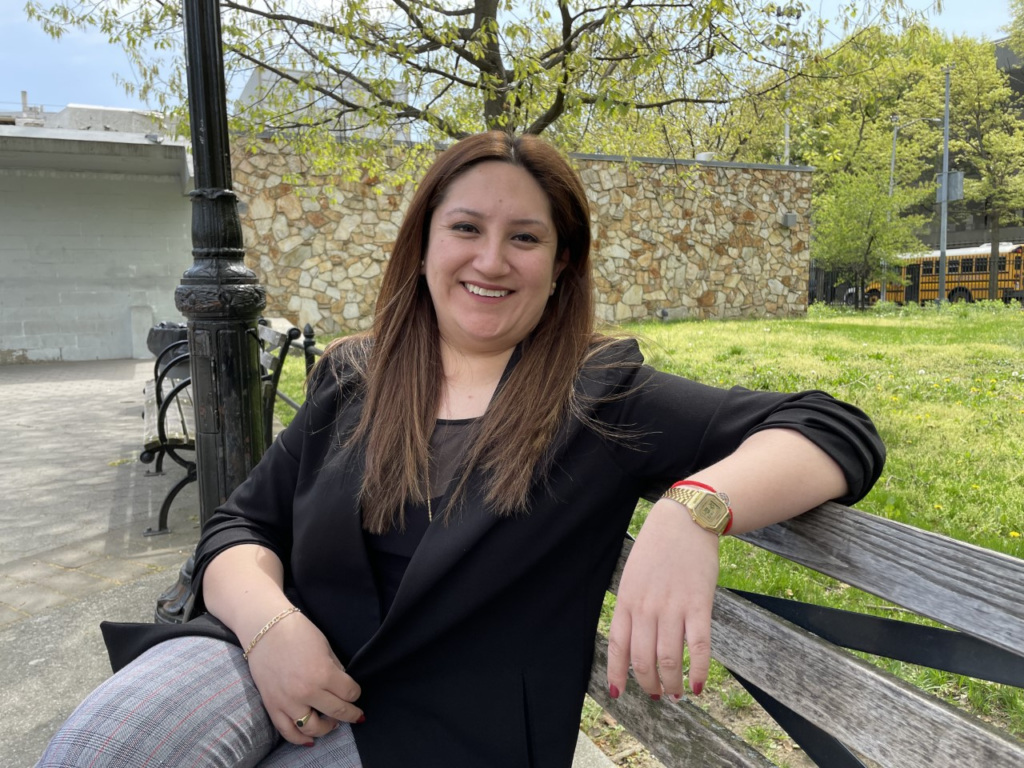 We value customer service, local partnerships, and an exceptional staff that cultivates Spring Bank creating a place for personal connection and financial empowerment. As a community bank in the Bronx, NY, we also value the power of small business ownership and the wealth-building opportunities it can bring to people in New York City. This month, we are proud to highlight the contributions of Erica Rosero, our Small Business & Nonprofit Loan Officer.
Erica has been transforming the lives of entrepreneurs and nonprofit organizations as a member of the Spring Bank team for over two years. Her role goes beyond underwriting small business loans and providing working capital for nonprofits. Erica also prioritizes her clients' business needs, helping them access the resources and information that help ensure that they can make the best financial decisions for their business.
"I understand what our customers need. I look at their financials from their point of view. From my previous experience, I can teach business owners about financial management and planning," she says.
Erica brings her previous small business experience to her work at Spring Bank. She received her bachelor's and master's in finance and international business from Lehman College in the Bronx. She initially studied to become a math teacher and has leveraged her exceptional math skills in business and finance.
While in school, Erica worked for Lehman's Small Business Development Center (SBDC) as a counselor and certified business advisor. She supported small businesses at all life stages with tools from the Small Business Administration (SBA) to support business expansion. Coincidentally for the five years she worked there, Erica referred clients to Spring Bank to open affordable small business accounts and access credit.
Erica was the perfect person to join our team when a vacancy opened in our commercial lending team. She came on board during the pandemic, a critical time for small businesses and nonprofits, and reviewed many of the applications she had initially met through the SBDC. Transitioning to supporting small businesses in a lending capacity from a mission-driven perspective was inspiring for Erica.
"As a community bank, we are trained to understand the community's needs. The idea of helping the community motivates me. We all need to learn to manage our money and plan," she shares.
Erica is committed to education and transparency with her small business clients. Larger financial institutions and fintech lending institutions will approve or decline people for a loan without an explanation, including hidden fees, predatory interest rates, and a one-sided automated online service. Erica approaches the lending process with a personal touch. She seeks to understand her clients and ensure they understand their business finances.
"The fact you're starting a business doesn't mean you'll see revenues immediately. But, typically, at least in the first year, you may see losses on your balance sheets, and you need to be ready for that," Erica states.
There is a lot to account for when seeking money for your business or nonprofit organization. Having at least three months of expenses ready in a small business account, developing a good business plan, and knowing the right tools to manage your business finances are just a few. But, even if you are not ready to apply, we'll always point you in the right direction to become a better applicant to try again in the future.
"The most important thing is to tell our customers the truth. If there is something we can do, then we'll work with them on how to proceed. But if we can't, we'll try to refer them to somebody else who can," she says.
Erica's ability to make others feel heard and understood is refreshing to her clients. She takes the time to listen to her clients and address their needs individually. She understands that people fear the unknown and lack trust in banking.
"We all work hard for our money to get what we need. If we are investing it or saving it somewhere, we want to ensure that it's super safe and will be there when needed," Erica empathizes.
We value trust as active contributors to the community to keep relationships strong. This integrity keeps our small business and nonprofit services growing, including our nonprofit lending programs. For example, through our affordable capital options, Erica has worked with local community-based organizations such as the Kota Alliance, Rocking the Boat, and the Bronx River Alliance to support their positive initiatives.
We're excited for the growing clientele of small businesses and nonprofits seeking Erica's services, and she is too! Erica enjoys speaking with clients, reviewing their financial activities, and finding the right financial solutions to reach their goals.
Are you looking for financial support and counseling to grow your business? Check out three reasons to open a business checking account. Learn more about our small business lending program here. Contact us today to schedule a consultation.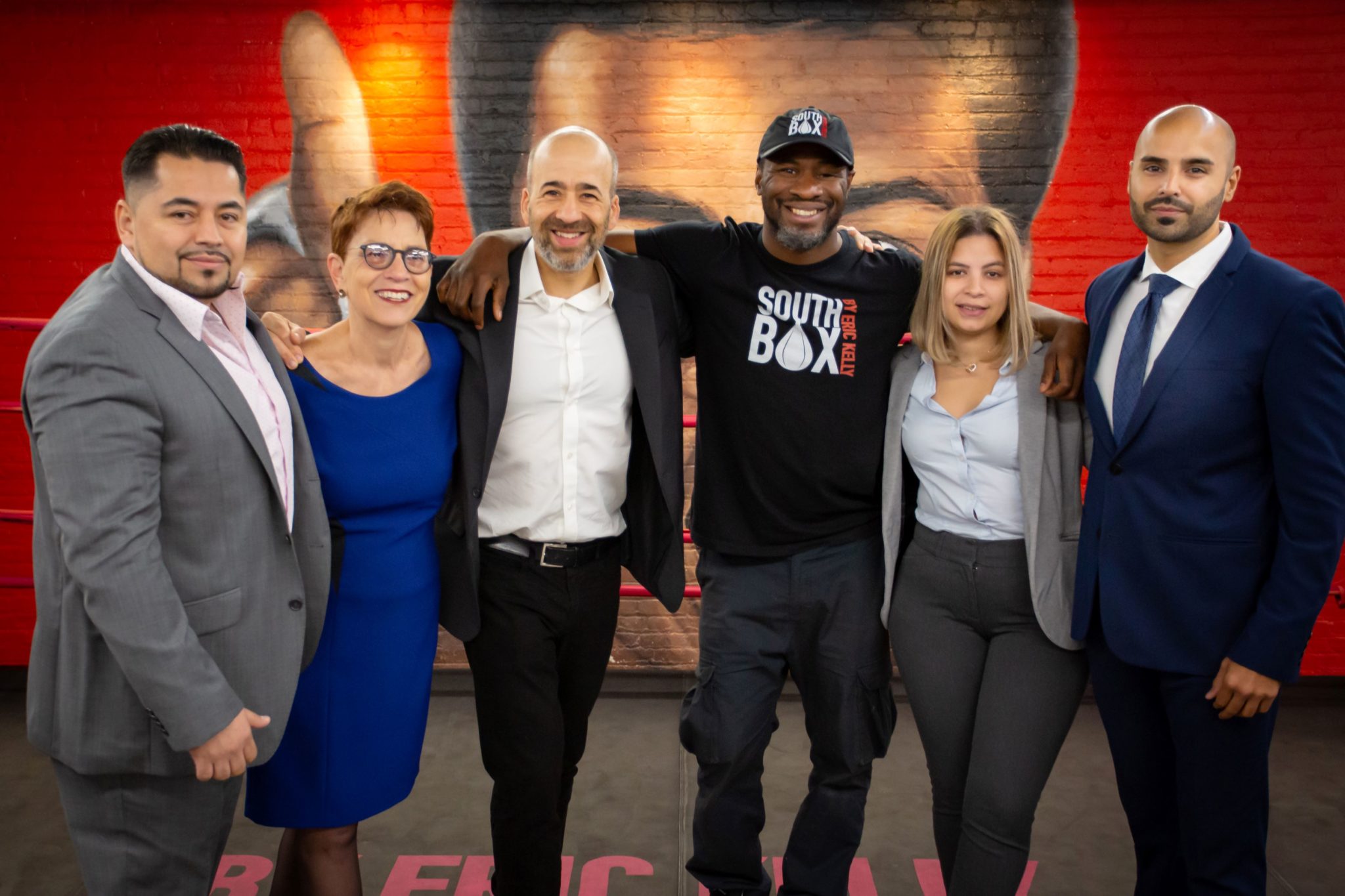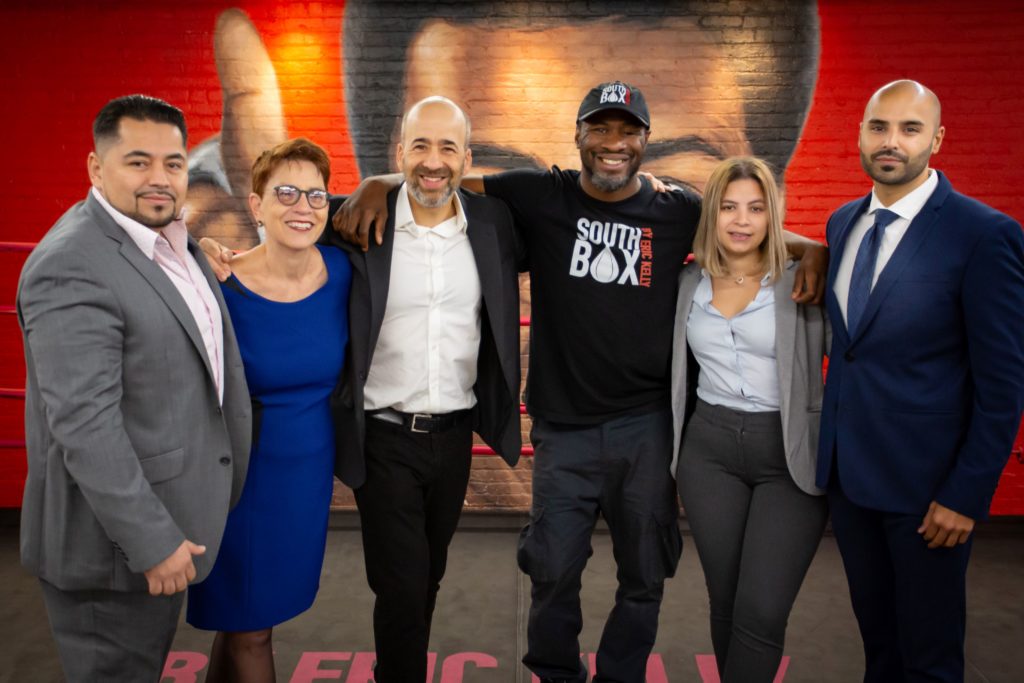 Celebrating National Small Business Week This May
"We understand every single stage of the business and are here to help you. We are a small business ourselves." – Erica Rosero, Small Business & Nonprofit Loan Officer
Whether you're just starting your business or have been operating for many years, there are challenges at every stage of owning a small business. For example, managing finances and obtaining capital is a common hurdle for entrepreneurs. Here at Spring Bank, we're equipped with the resources, tools, and education you need to understand and prepare for the lending process. In addition, unlike larger conventional banks that use a standardized approach to manage thousands of clients, we bring a personalized approach to help you grow your business. Finally, we want to get to know you and your business, and developing a good relationship starts with building trust.
Erica Rosero, our Small Business and Nonprofit Loan Officer, works one-on-one with clients to align their finances with their small business goals. While in university, Erica worked for Lehman's Small Business Development Center (SBDC) as a counselor and certified business advisor. She supported small businesses at all life stages with tools from the Small Business Administration (SBA) to support business expansion. Coincidentally for the five years she worked there, Erica referred clients to us to open affordable new business bank accounts and access credit.
"Once the business is established, at some point, you will need a line of credit, credit card, or a business bank account, depending on what kind of product or service you are offering," says Erica.
In addition to our business bank account, our most popular small business product is our $10,000 micro line of credit. This microloan can help you get things off the ground or expand your existing business. If you are not ready to apply, Erica will never simply decline you. Instead, she will always connect you to the necessary tools to get you on track for approval.
So, what does a human-centered, personalized approach to small business lending look like?
Our Unique Approach
The personal experience you get with us is unlike any other bank. We value meaningful relationships in our work. Here's what you can expect from our lending experience compared to high-interest FinTech lenders in the market:
No snooping
We only look at your bank statements and ensure the line of credit we offer will not hurt you. We don't want you to devote all of your cashflows to repayment.
In-depth expert review
We take our time to understand the business, its needs, and why you are looking for the money. Then, we look at it as a case-by-case scenario and customize the lending experience. In some cases, we offer more or less than what is requested based on our review of the financials.
Additionally, we understand and address the other challenges small business owners face, such as preparing your credit score for review when applying for loans and ensuring you keep your personal and business transactions separate using a personal checking account and a business checking account.
No predatory lending
We don't just give you a 'yes' or a 'no.' We will always explain why you are approved or denied for a loan. Of course, not everyone likes to be denied what they request, but it's essential to understand that things could change at any moment. For example, how will you support your business in an emergency if you plan to allot all your savings to pay off the loan? In this way, we protect you from unnecessary debt. We also offer affordable interest rates with no interest rate floor.
As a Community Development Financial Institution (CDFI), we commit to supporting small businesses that create jobs and living wages. We offer various new business bank accounts, lending options, and free financial counseling services through our community partners, like GreenPath Financial Wellness and Start Small Think Big, to get your business on the right track.
Are you ready to experience small business banking on a whole other level? Get expert knowledge and personalized service from our community bank. Ready to start your entrepreneurial journey or build your existing business? Contact us today to learn more about our $10,000 micro line of credit and small business bank account options.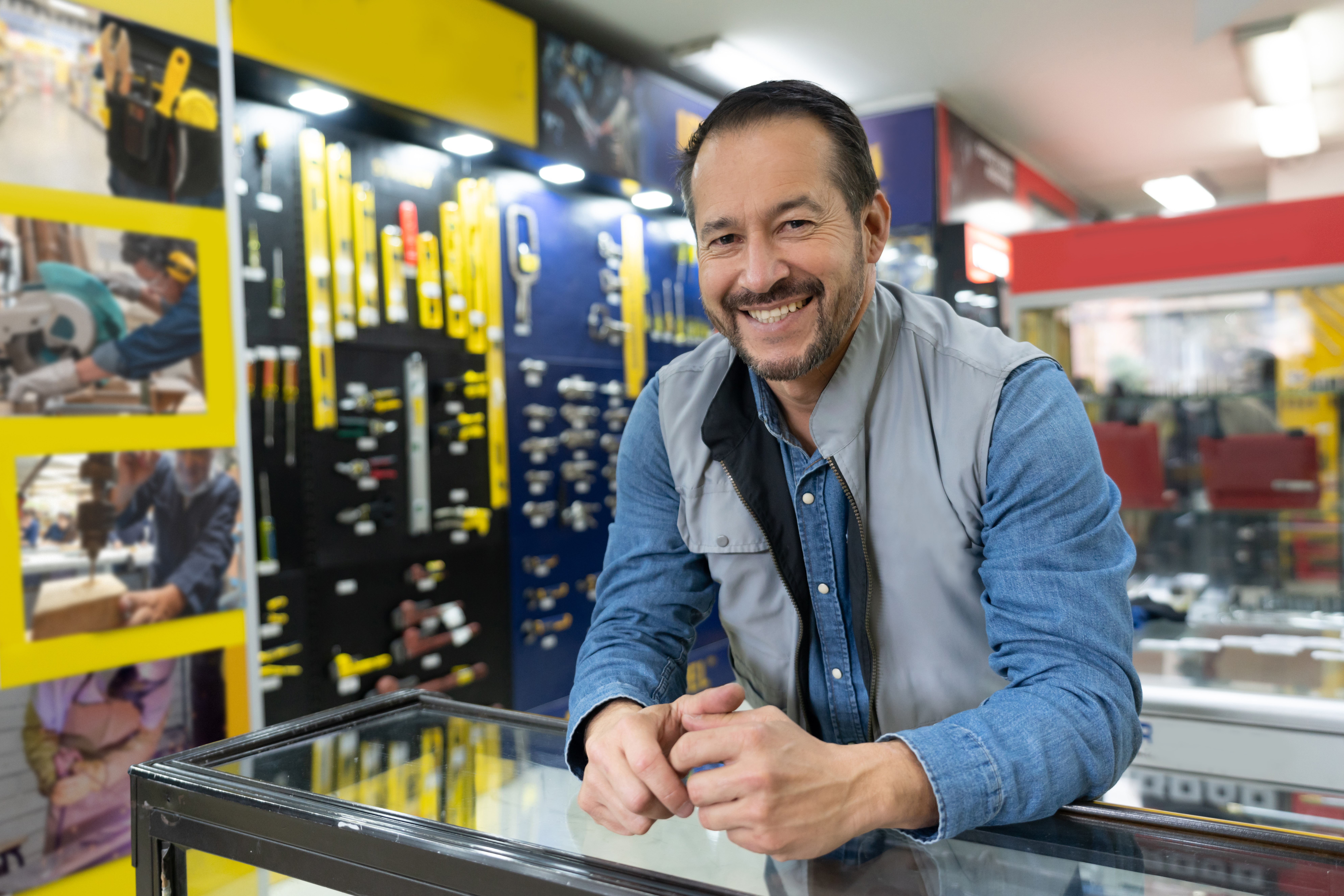 Empire Tool Rental, A Small Business Feature
"I know Spring Bank has my back. My business is built on relationships, and I can't speak more highly of the caring, quality relationship I have with Spring Bank." — Terry Fuhrman, CEO of Empire Tool Rental.
Born in Jackson Heights, Queens, native New Yorker & CEO of Empire Tool Rental, Terry Fuhrman, describes his entrepreneurial journey as an adventure.
"Business can feel like a merry-go-round. I didn't know how to start one, and I did. I didn't know how to sell one, and I did. You're always figuring out the next step," he explains.
What Terry is most certain of in his business journey is the invaluable importance of maintaining healthy, collaborative relationships. At the top of 2023, Terry expanded Empire Tool Rentals by purchasing a building in the Bronx from a landlord he worked with in his twenties. We are proud to have provided Terry with a commercial real estate loan for the purchase.
"In my much younger years," Terry laughs, "I was in the conference room of the property I just purchased, selling Gary Mahoney, the owner, rental tool packages."
Today, Terry is the proud owner of Empire Tool Rental, formerly known as Air Tools Sales & Repair, a one-hundred-year-old Bronx tool repair company. Located in the Mott Haven neighborhood of the Bronx, Empire Tool Rental rents, sells, and services tools and equipment for a wide range of customers – including contractors, municipalities, special events, and facility managers.
When Terry acquired the business from the owner and his friend in 2019, he brought his tool rental expertise as a secondary revenue stream.
We met Terry years ago through a mutual contractor friend, so when Terry needed guidance with a commercial real estate loan, he knew he could turn to Akbar Rizvi, our Chief Lending Officer. Like Empire Rental Tools, we are also a relationship-based business, and it was our privilege to be part of the growth of the century-old Bronx business.
"Not only did I expand my business, but the loan with Spring Bank also helped me purchase a real estate property which I can rent out no matter what happens with the market or the business," explains Terry.
For the next three to five years, Terry is focused on growth. With a new location in Florida and the expansion in the Bronx, he will continue to explore consolidation and acquisition opportunities. We look forward to supporting Empire Tool Rental along the way.
"The commercial real estate loan gave me capital to get going, and now I have a foundation. If you own a small business in the Bronx, Spring Bank is there to help you. Demetris saw the big picture for Empire Tool Rental. I can't talk more fondly about Spring Bank," says Terry.
We proudly support hundreds of small businesses like Empire Rental Tool across New York City with affordable loan products. We offer commercial, mixed-use, and multi-family real estate loans between $100,000 and $6,000,000. Our dedicated lending team will walk you through every step of the process and help you set up your new business bank account with access to all the great features of our business checking account, like Autobooks.
Learn more about small business accounts and how you can take advantage of our personalized approach to banking as one of the only community banks in Bronx, NY.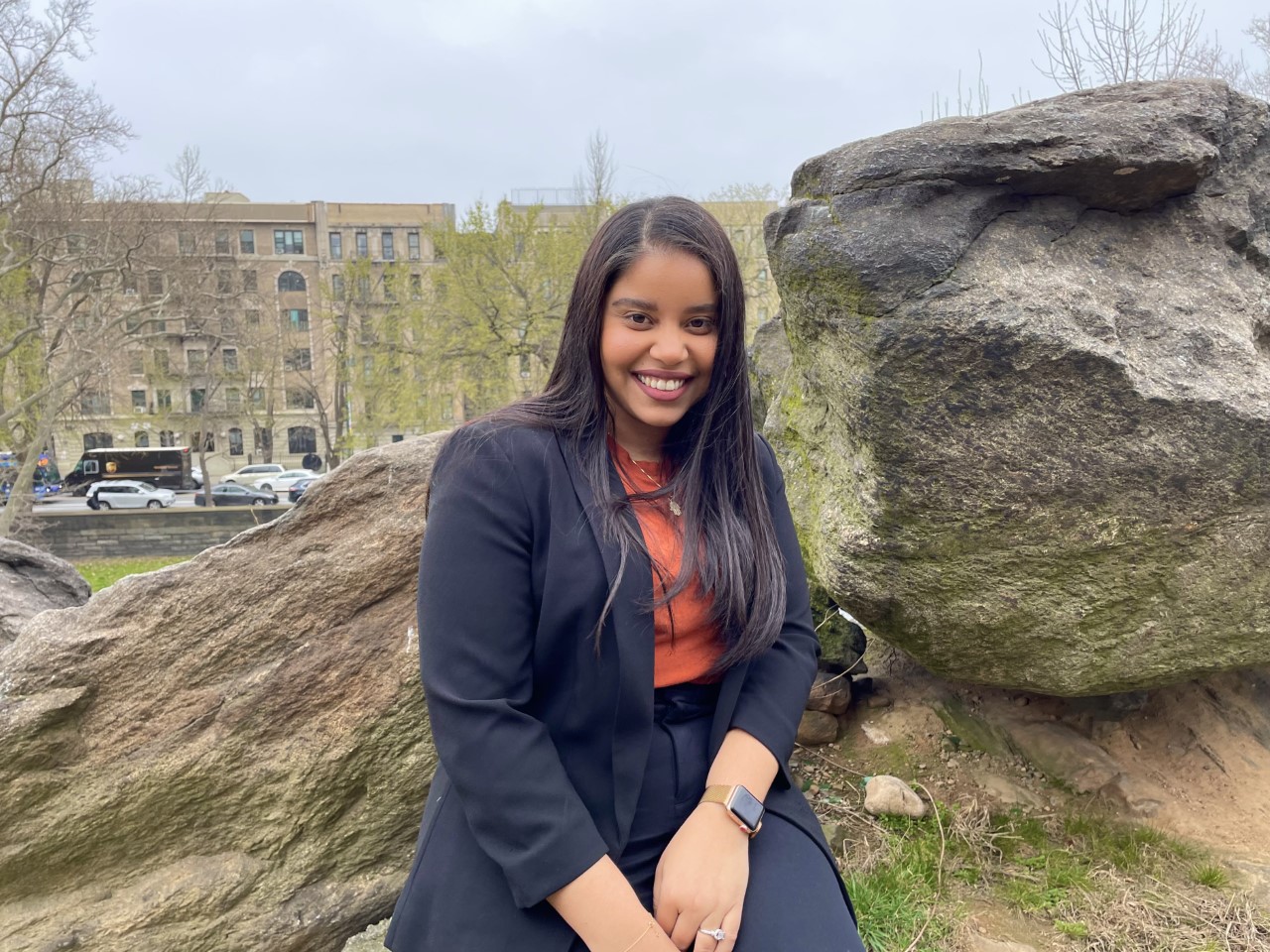 A Spring Bank Staff Feature
We love getting to know our community. The gift of being a local bank in NYC is the personal connection we make with our clients every day. For Keila Mendez, Head Teller and Customer Service Representative at our Bronx branch, the most meaningful part of her work is her connection to you, our community. For this month's Staff Feature, we are excited to feature Keila, who has been an integral part of our team for over seven years.
Keila embarked on her journey with Spring Bank when she heard about a teller opening at our Harlem Branch from a family friend, and eagerly applied.
"Harlem is a special place. I've lived and worked there for many years," says Keila. "Harlem has a special place in my heart, and I really enjoyed my time as a teller with the people at that branch."
Two years ago, Keila moved from the Harlem branch to join the team at our Bronx headquarters. Keila knew the promotion to Head Teller would require her to move out of her comfort zone and develop her skills in providing exceptional customer service. Nevertheless, she considered the challenge an opportunity for growth.
"I saw an opportunity to grow more with the bank, and I took advantage of that. I am grateful to now work as the Head Teller, and I'm looking forward to learning new things," she says.
In her new role, Keila connects with clients one-on-one. Keila has found her flow in creating an excellent customer experience. She tackles any inquiry with her superior knowledge of our services and affordable products.
"We offer many products and services that other banks don't, including free financial counseling and access to community resources through our partners," says Keila.
As Head Teller, Keila sees firsthand how our unique range of financial services helps our community. She supports local entrepreneurs by assisting with the business checking account setup process. She continually pushes her boundaries and unlocks new skills that make her a talented, dedicated team member.
"I enjoy what I'm learning in banking, giving back to the community, and I appreciate being part of this team," says Keila.
We are grateful for Keila's leadership and commitment to helping our clients build long-term wealth!
Are you determined to reach a personal savings goal? Keila and our team can help you open one of our great-rate personal savings accounts. Want to improve your credit? Learn about our Credit Builder Loan, which is known to improve your score by 40 points in just 12 months. Need to set up a direct deposit? We have a personal checking account that will fit your needs. Learn more.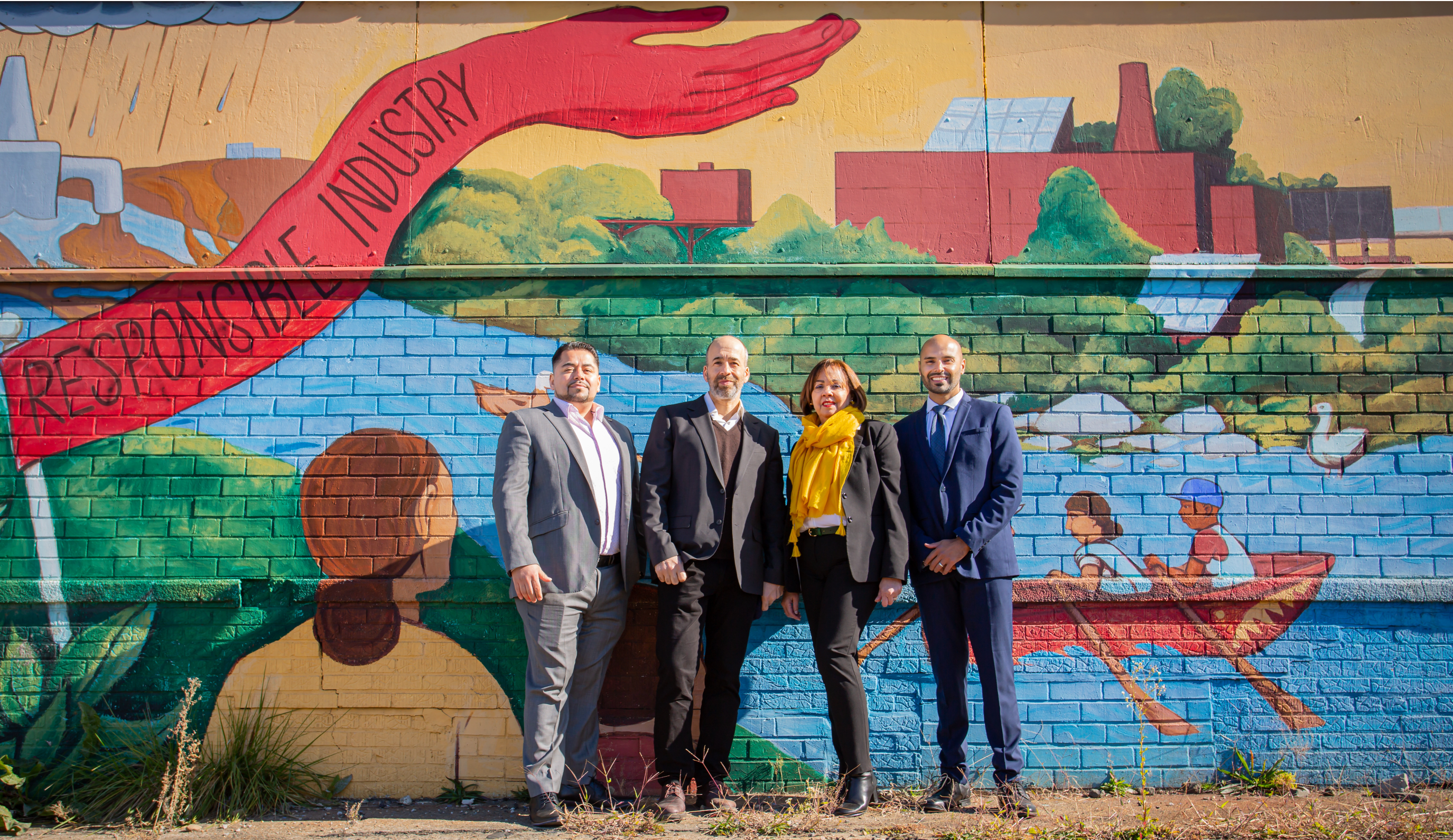 Proud to be a new member of The Global Alliance for Banking on Values (GABV)
We are excited to announce that we joined a collaborative and international network of mission-aligned financial institutions and leaders called The Global Alliance for Banking on Values (GABV). We are one of just a handful of banks invited to participate from the United States, including our colleagues and B Corp peers at Amalgamated Bank, Beneficial State Bank, and Sunrise Bank.
The collective goal of the GABV is "to make the banking system more transparent and support positive economic, social, and environmental change."
The approach includes:
● Making the business case of values-based banks through thought leadership
● Setting the standard for triple-bottom-line finance through the GABV scorecard
● Addressing urgent challenges like climate change
● Driving systemic change through industry engagement
● Supporting leadership development through a leadership academy
● Sharing best practices at an annual conference and online gatherings
"We are excited to be joining an international network of like-minded banks. We hope to learn from other GABV banks about how to best utilize our unique position as capital providers to advance economic and climate justice. At the same time, we hope that we can contribute what we have learned over the past fifteen years as a mission-driven financial institution so that more of us in the financial services industry can be a part of the solution to economic justice and the climate crisis rather than part of the problem."
— Demetris Giannoulias, CEO, Spring Bank
If you follow our story, you'll know that we are continually working to improve how we increase access to capital and help people build generational wealth. When we opened our doors fifteen years ago, we were the first bank to headquarter in the Bronx in over 20 years, and we knew we needed to stay committed. At first, it wasn't easy developing trust in the South Bronx, a community where many people had negative experiences with banks or had never opened a personal savings or checking account. We knew it would require time, relationship-building, and reliability. As our President and Compliance Officer, Eric Pallas, says, "we defied the odds."
We quickly realized we needed to join arms and learn alongside like-minded financial institutions that also balance profit and mission goals. Part of what holds us accountable to our mission of financial inclusion is the B Corp and Community Development Financial Institution (CDFI) communities. We are grateful to now also be held accountable by an international network of banking peers at the GABV. Learn more about The Global Alliance for Banking on Values here. Follow their work on LinkedIn here. Explore why we are one of the best community banks in Bronx, New York.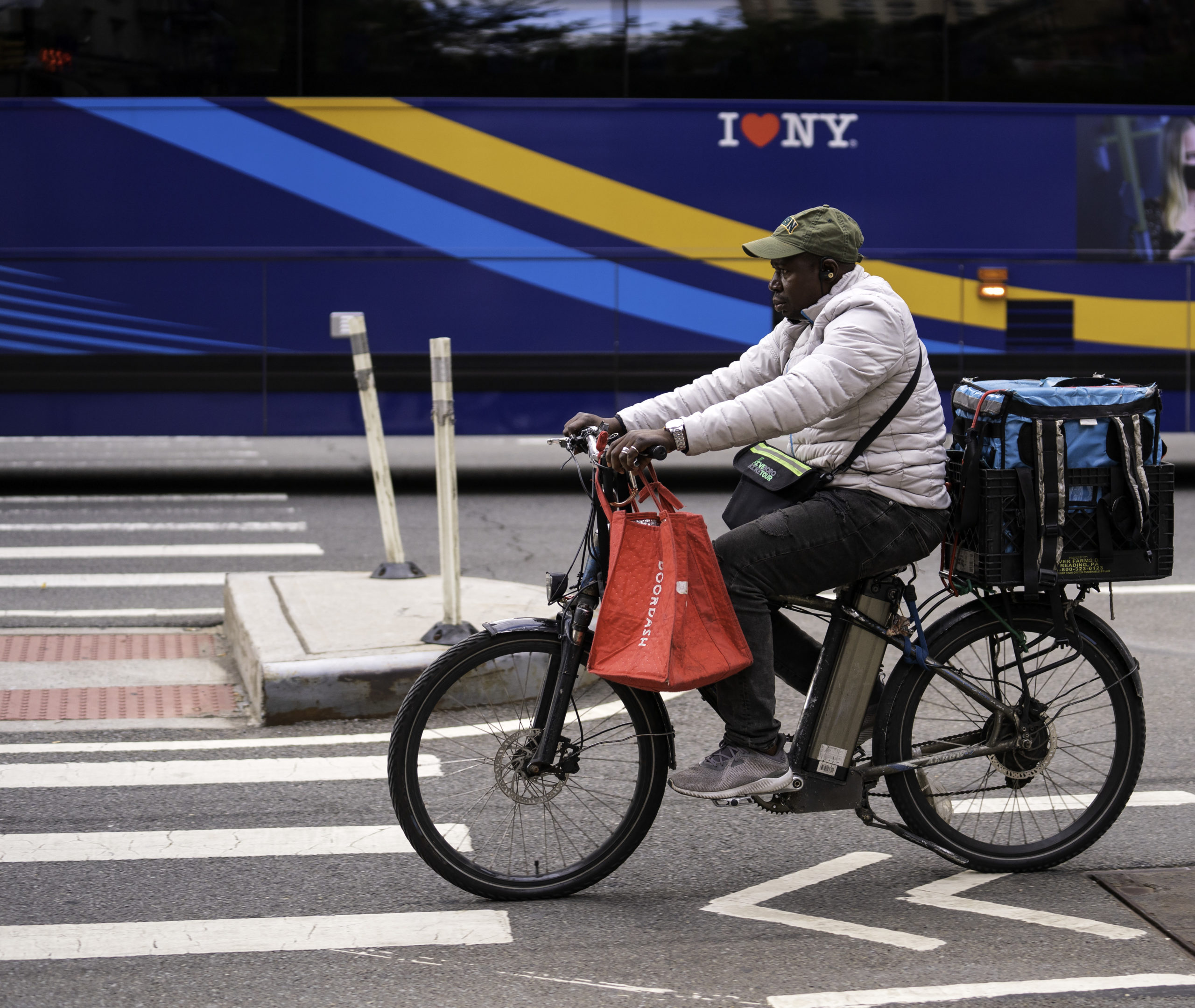 Featuring GoGo Gone & Our E-Bike Loan NYC
To say that owner Diego Costales and his team at GoGo Gone are passionate about bicycles is an understatement. An avid cyclist, Diego's goal is to ride at least 2,000 miles a year, but he never planned to open a bike shop. A talented photographer and freelance art director, Diego helped a client take pictures of bicycles and posted them online for sale. The bikes sold immediately, and Diego knew there was an entrepreneurial opportunity.
"With a little market research, I discovered Interbike, North America's largest bicycle trade show. I came home ready to open my own shop. The first thing I did was find a bike mechanic, because I knew very little about how to repair them," says Diego.
Like most bicycle shops around the city, GoGo Gone experienced high demand during the height of the pandemic.  Though traditional bicycle sales have since slowed down, Diego is confident that e-bikes are part of the industry that will continue to grow. He estimates that by 2025, e-bike sales will surpass all bicycle sales.
"People are not coming into the store to buy traditional bikes like they used to because prices have increased," says Diego. "More people are interested in e-bikes."
What Diego appreciates most about e-bikes, as opposed to road bikes or single speeds, is how they are an accessible form of transportation. He has witnessed people of all abilities navigate the city streets on an e-bike.
"Anyone can ride an e-bike, even if the last time they were on a bicycle was as a kid. People of any age can ride, and you have control of your time and route, which is empowering. You are not dependent on often delayed trains or traffic," says Diego.
We are grateful for our partnership with Diego and the team at GoGo Gone as one of the first shops to participate in our E-Bike Loan NYC. Through our Employee Opportunity Program, employers can help employees purchase an e-bike and save money, time, and stress on their daily commutes. Our E-Bike Loan NYC is the newest component of our Employee Opportunity Program, and like all of our consumer loan products, is designed to help people build credit.
"I know that the E-Bike Loan NYC with Spring Bank will help folks have ease of mind when they need transportation," says Diego. "It's a really good option for riders."
Learn more about how our E-Bike Loan NYC and how to offer your employees access through our Employee Opportunity Loan Program. Stay tuned as we will soon provide our E-Bike Loan NYC to the public through participating bike shops like GoGo Gone.
We encourage you to visit GoGo Gone and check out their in-store selection of e-bikes in the Lower East Side at 317 Grand Street in Manhattan. You can also view what their online store offers here.
Are you and your organization looking for banks in NY? Open a new business bank account with us, and you'll immediately have access to one of the best savings account online. We will support you one-to-one as you build your personal savings. Learn more about our community approach to banking at spring.bank