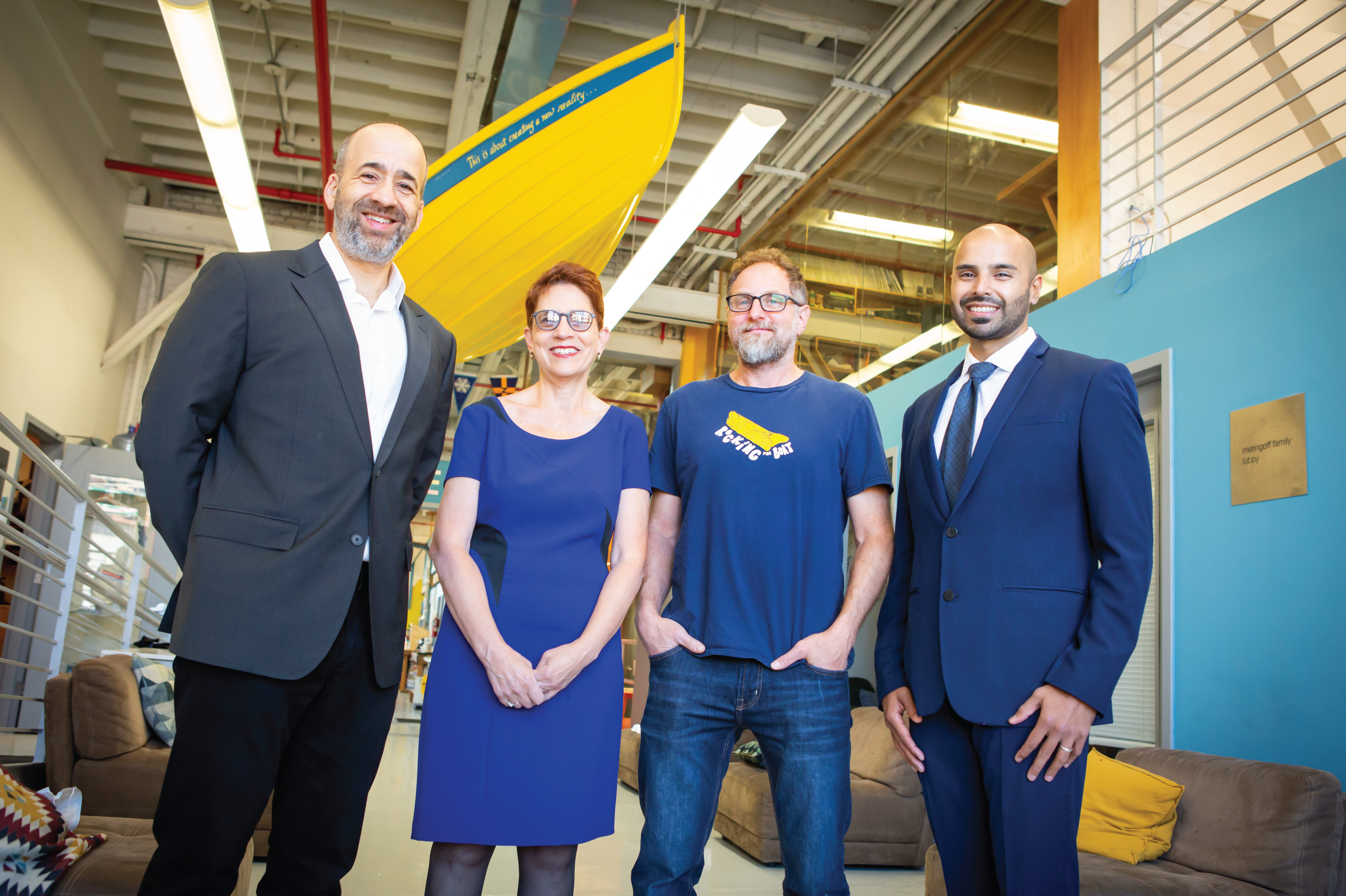 $10M from Mizuho Bank for Mission-Based Lending
Trust is the foundation of our business. As a Community Development Financial Institution (CDFI), we are positioned between larger financial institutions, many of which have no physical presence or retail space, and the financial needs of our community. Investments of affordable capital from other financial institutions help support our lending goals.
In December 2022, Mizuho Bank (USA), a partner and leading wholesale bank, placed a $10 million deposit with us. This deposit directly supports the growth of Bronx-based small businesses and nonprofit organizations, including Empire Tool Rental, Rocking the Boat, and Bronx River Alliance.
"We are grateful to Mizuho Bank for its investment in our community. It is always a challenge for CDFI banks with branches in low-income communities to generate deposits that fund loans to individuals and small businesses in our neighborhood in the South Bronx," says Demetris Giannoulias, our CEO. "The Mizuho Bank deposit helps us do this."
"We rely on partnerships and the skills and expertise of people that operate and have strong relationships in under-resourced communities. So, when we were thinking about how to deploy more capital into the communities of New York City, Spring Bank was on the shortlist," says Lesley Palmer, Managing Director, Head of Community Relations, and CRA Officer at Mizuho Bank (USA), a subsidiary of Mizuho Americas LLC. "We are committed to putting resources into the hands of CDFIs and mission-driven organizations that can use them most effectively."
We equally rely on the quality of our relationships—to receive significant investments from larger institutions like Mizuho Bank and lend that capital back to businesses in New York City. Like a loan to long-established Empire Tool Rental, a construction equipment and tool rental, service, and sales company, to help acquire a commercial building in the South Bronx.
"Not only did I expand my business, but the loan with Spring Bank also helped me purchase a real estate property to rent out no matter what happens with the business," says Terry Fuhrman, CEO of Empire Tool Rental. "I know Spring Bank has my back. My business is built on relationships, and I can't speak more highly of the personal, quality relationship I have with Spring Bank."
Check out Empire Tool Rental and read the features on Bronx River Alliance and Rocking the Boat: The Bronx is a Place Where Everything Is Possible,
Learn more about Spring Bank, its commitment to New York City communities, and its impact on local economies through the great work of CDFI Certified Banks.
We hope you'll consider us for your new business bank account among banks in Bronx, New York. We offer small business accounts and a business checking account, and one of the best savings accounts online.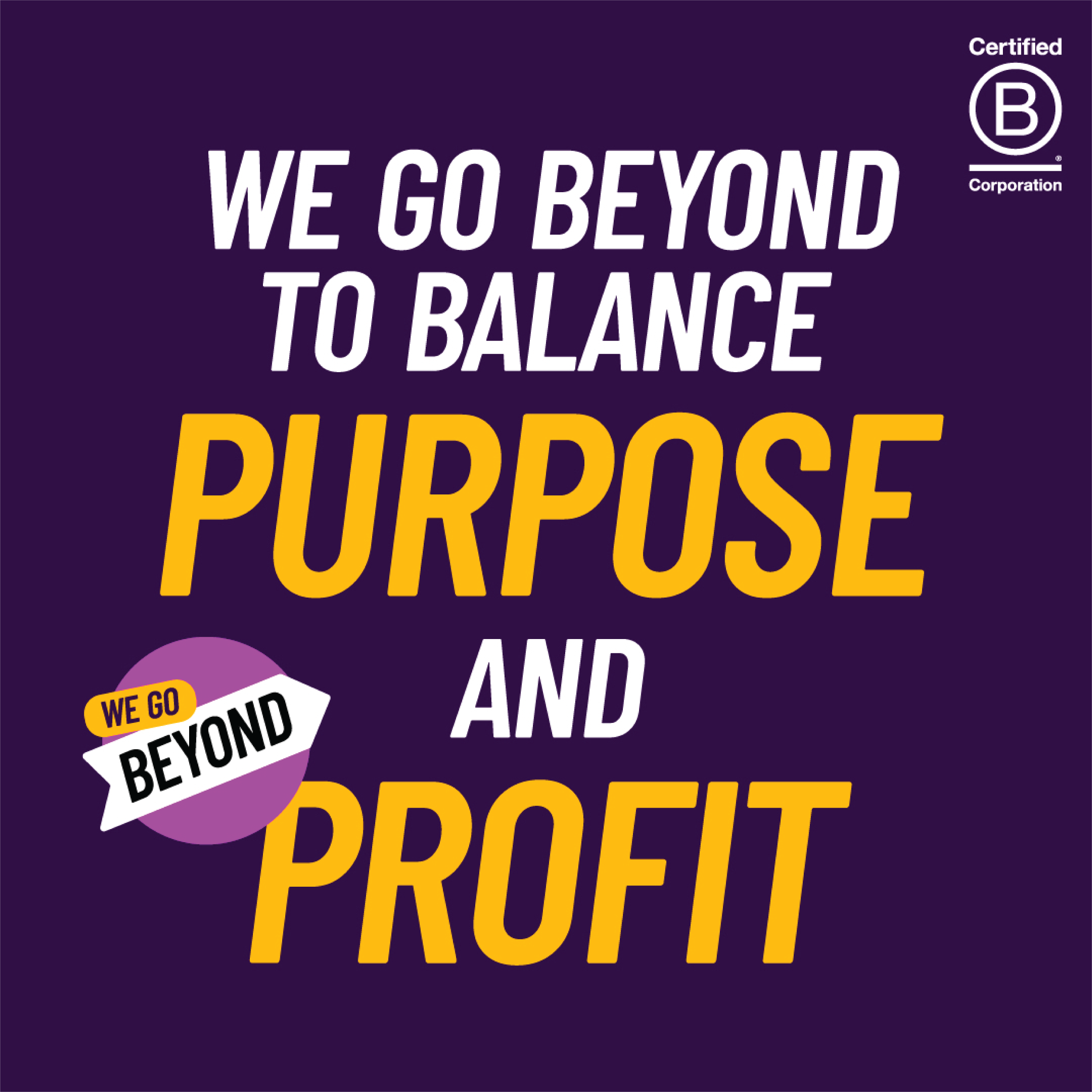 Featuring Five Staff Perspectives
Seven proud years and counting.
When we first joined the B Corp community in 2016, we saw the B Corp model as an opportunity to formalize and be held accountable to our community-centered mission. We exist to create financial inclusion for families, small businesses, and nonprofit leaders in the Bronx and across New York City.  Today we experience being a B Corp as a way to certify that our model is working for all our stakeholders; measuring our internal and external impact across our community, workers, customers, the environment, and also as part of a movement of leaders to "go beyond."
The B Impact Assessment has helped us to understand and guide our path toward carbon neutrality; to shape our products like our E-Bike Loan NYC and accessible and transparent nonprofit and small business checking accounts. We are proud that our score has steadily increased over the years and that today our overall B Impact Score is 161.2 the highest B Corp Bank score in the U.S.
Read Celebrating Earth Day Big! We Are Officially Carbon Neutral
Read Happy B Corp Month, Celebrating 5 Years in the B Corp Movement
Check out Our B Corp Profile
Because we see being part of the B Corp movement as an opportunity for ongoing thinking about how we create positive impact through our business and use our power as a financial institution for the benefit of all, the B Corp values have become the barometer for our decision-making and have influenced our team. So, this year, as we celebrate our seventh B Corp month, we want to share the impact the B Corp movement has made on our team and culture.
Here's what being B Corp means to us:
Erica Rosero, Small Business & Nonprofit Loan Officer
Community Impact
"Because we are one of a few small community banks in the Bronx, New York, we understand the needs of the people surrounding us. We work hard to ensure our neighbors have equal access and the opportunity to build personal savings and prosperous futures for their families. We also support organizations and community leaders in the Bronx, Harlem, and New York City.
For example, our customer, The Kota Alliance,  empowers women and fights for gender equity;  Greyston Bakery provides work for people who have experienced barriers to employment through their innovative Open Hiring policy; and University Neighborhood Housing Program (UNHP) helps create thriving neighborhoods. These are just a few of the nonprofits and small businesses we proudly support.
These organizations share a common denominator: empowering our community. By investing in them, we invest in the people surrounding us. We would all benefit if more financial institutions became part of the B Corp movement!"
Read The Kota Alliance: Changing Lives Through Empowerment
Josefa Ruiz, VP/Branch Market Manager
Customer Impact
"We're unlike other banks in NY because we build and prioritize relationships, offer time and personal attention to our customers. We meet with our clients one-to-one to better understand their financial needs and help provide solutions."
Read Rooted in Community: A Conversation with Josefa Ruiz, VP & Branch Market Manager
Germarie Medina, Commercial Loan Underwriter
Environmental Impact
"It is tough to imagine how a bank can make a positive environmental contribution. When describing the B Corp movement to my customers, friends, or family, I always start with the fact that we are carbon neutral with no fossil fuel investment pledges. However, when choosing a financial institution, most people do not instinctively consider community and environmental impact.
As an underwriter, I take pride in the fact that we support organizations that work to clean and restore the Bronx River, like Rocking The Boat and The Bronx River Alliance. The nation would be different if all financial institutions adopted the B Corp ethos or became a B Corp."
Read: How Germarie Uses Her Financial Expertise to Help Her Community
Read: Change Flowing Through Our Community, The Bronx River Alliance
Read:  The Bronx is A Place Where Everything Is Possible
Katherine Martinez, Consumer Lending Associate
Workers
"When I started working at Spring Bank, I didn't know about the B Corp movement or its significance. Now I understand how powerful it is for us as a bank in the financial capital of the world to be the first B Corp bank in New York City. Knowing we are doing something for the community is big for me. I've also always been focused on how we can do better for individuals and the environment."
Read Building Our Bronx Community with Katherine Martinez
Read How B Corps Are Building People-First Workplaces
Susan Chapas, Marketing Analyst
Governance
"Working for a B Corp is extremely reassuring. I know that my work makes a positive impact because Spring Bank's business structure protects our mission as the first priority. The bank's decisions must be made ethically — focusing on affordable banking products, equal access, and equitable assistance for underserved communities."
Read Introducing The E-Bike Loan NYC
Find out how you can bring our Employee Opportunity Program to your organization.
Learn about our nonprofit checking options
Learn about our Green Checking, a personal checking account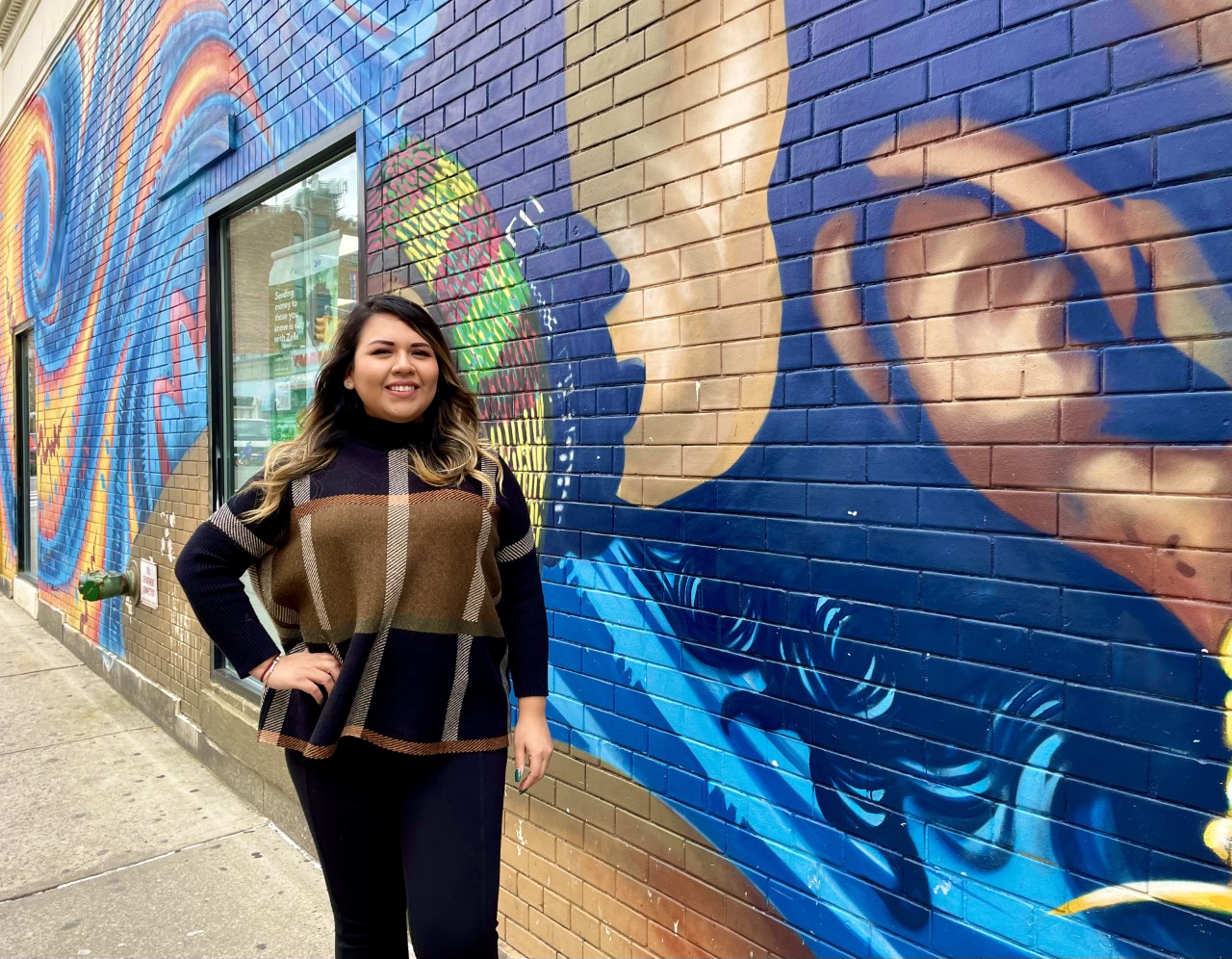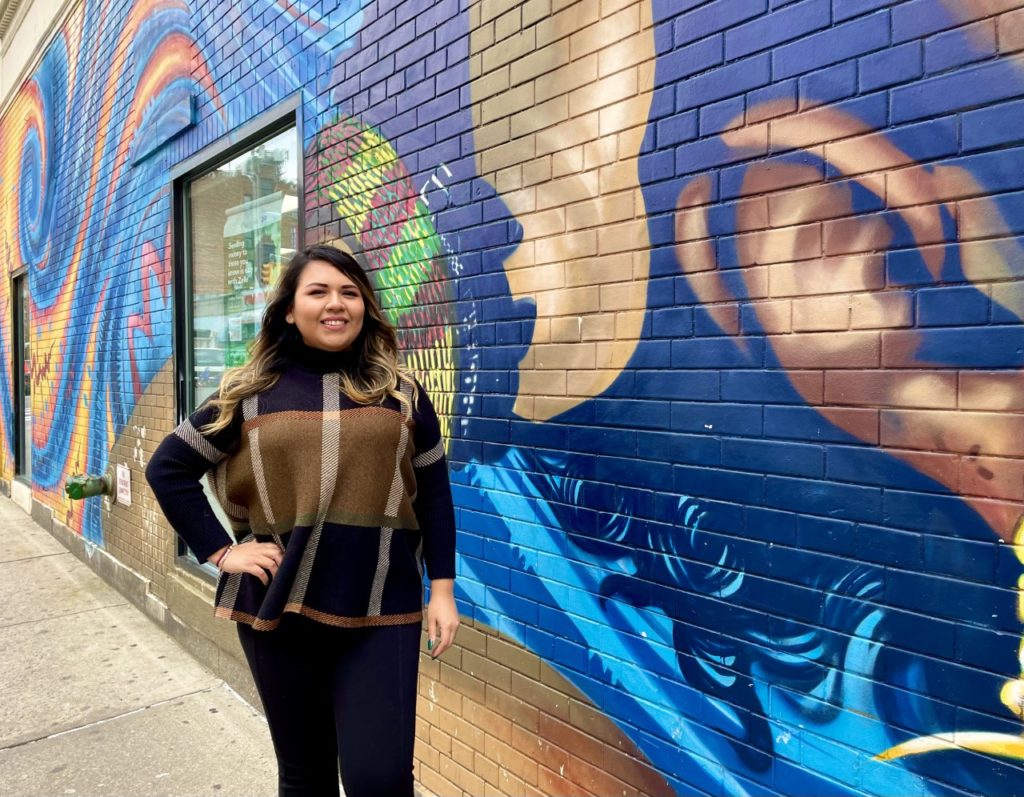 As a small community bank in NYC, building relationships with our clients and community is at the heart of our work. These meaningful connections motivate many of our passionate team members, like Katherine Martinez. This month we look at what inspires Katherine, a Bronxite,  as a Consumer Lending Associate.
Katherine has always been drawn to two things: community and finance. Serving and helping others was instilled in her at a young age when both her high school and college were focused on community service. Her overall love of working with people makes her great at customer relationships and allowed her to know she wanted to prioritize people in her finance career.
The stars aligned for Katherine, now living in Westchester, when she discovered a Spring Bank job posting. Not only was working for a community bank very important, but she was also drawn to returning to the place where she was raised. "There's something different about going back to the community you came from and teaching others what you've learned along the way," she says.
Katherine started her career at Spring Bank as a greeter at the front desk. It was the perfect role for her to connect with customers daily and introduce them to our affordable banking products. Language is  a barrier for many of our clients, but Katherine was able to familiarize them with our services and connect them to the right people.
"The key is to be respectful and polite and treat everyone who comes through the door like an individual. Everyone is going through their own economic situation. Even just saying good morning can make a difference in a customer's day," she advises.
New York City is sometimes known for being impersonal. So, Katherine makes a conscious effort to stick to her ethos and bring a human touch back into daily interactions. That's one of the benefits of choosing a community bank. You get to truly experience personal customer service that isn't offered at conventional big banks.
"I would see the same customers come in daily and know they would feel comfortable at Spring Bank. They feel a part of the community, but most importantly Spring Bank becomes a part of their community,"  Katherine says.
In her new role in the Consumer Lending Department, Katherine has more time to speak with customers one-on-one and share some financial knowledge, discuss the benefits of consumer loans, and find the path that suits them best. We offer unique loan options available as a community bank that aren't offered anywhere else, such as our Credit Builder,  Opportunity Loan and Personal Loan. Katherine assesses the state of her clients' financial journey to see if they are ready to apply for a personal loan and helps them get on track to do so. This not only saves her clients time and money before completing the application process, but it leads them on a path toward financial empowerment.
"It's never 'No, you've been rejected for the loan,' it's always 'Hey, this isn't right for you now, but you can do this instead, like work on building up your credit score, and you can apply in a couple of months,'" she says.
If a client is likely to be denied, Katherine will refer them to our in-house partner, Ariva, who offers free financial counseling, including credit-building planning; or to GreenPath Financial Wellness, another Spring Bank nonprofit partner. Additionally, she'll encourage qualifying clients to apply for our Credit Builder loan, which has a proven track record of successfully improving your credit score in just 12 months.
Katherine always finds joy in seeing her client's reactions when they discover they have upwards of $1,500 in their personal savings.
"What drives me is seeing progress. I'm looking for progress in the work I'm doing. That's what motivates me," she says.
Katherine is a passionate individual who truly enjoys serving the Bronx through community banking. It's people like her that make us the small bank in NY that we are. We're very grateful to have her on our team and for her commitment.
"I also love that Spring Bank is a B Corp. Knowing that we are doing something for the community [as a B Corp] is big for me. I've always been focused on how we can do better not only for individuals but for the environment," says Katherine Martinez, Consumer Lending Associate.
Thanks to Katherine for investing in the future of the Bronx and the greater New York City area with us. We are grateful to have her on the team!
Discover more about our personal lending options and our continued impact:
APPLY: Check out our Credit Builder, Employee Opportunity, and Personal Loan options and contact us to inquire about applying.
READ: Learn more about why we became a B Corp bank!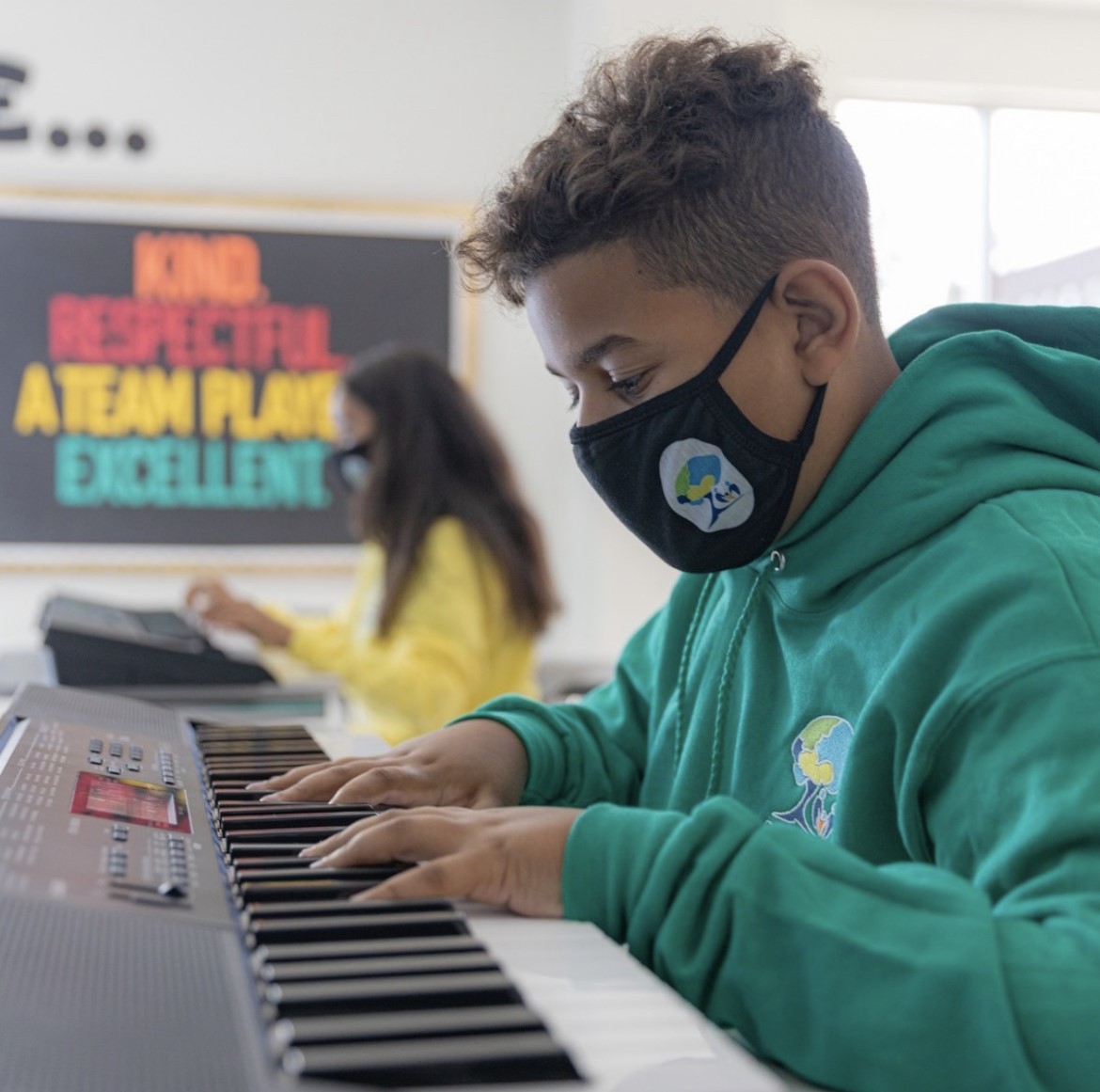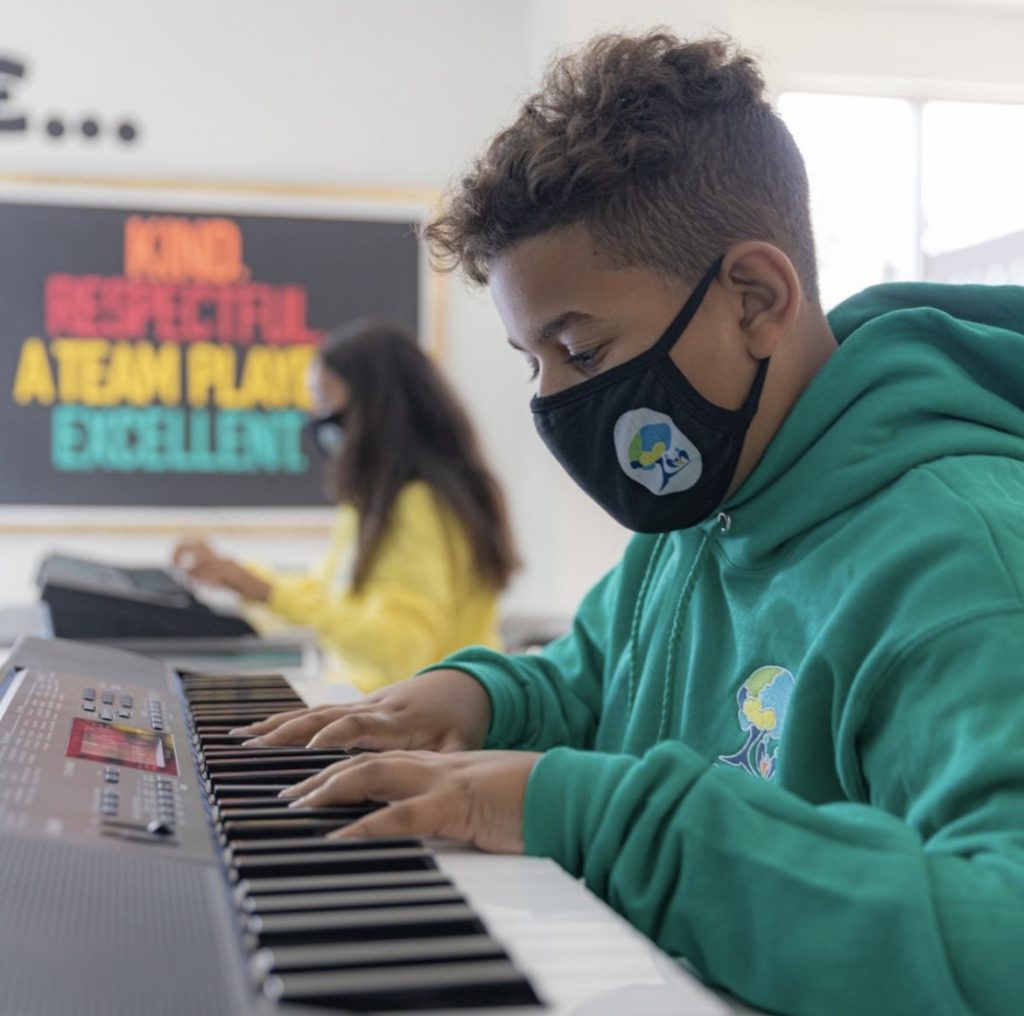 Family Life Academy Charter Schools, A Nonprofit Feature
Changing the Trajectory for Families in the South Bronx
For years Spring Bank has been proud to call Family Life Academy Charter Schools (FLACS) in the South Bronx a partner. That's why we were thrilled to learn that at the end of last year, Ms. Marilyn Calo, CEO of FLACS, received a call from the Mackenzie Scott office administration with a very well-deserved $4.5 million gift.
Founded in 2001 by the Latino Pastoral Action Center (LPAC) under the vision and activism of Bishop Raymond Rivera, FLACS has changed the trajectory of thousands of South Bronx families. The founding FLACS team developed a vision for a school that would serve the community, primarily immigrant students and English language learners. LPAC saw the opportunity to provide whole-care education through the charter school model, just as the charter school movement was taking off across New York City.
"Parents, many from the Dominican Republic and Mexico, came to us to tell us their children were having a hard time in public school," says Ms. Calo. "We already had a pulse on the full spectrum of community needs, so starting a school seemed like the next step."
At first, Ms. Calo, a former East Harlem public school teacher and administrator in the Department of Education, was not interested in leading a charter school. However, her mind quickly changed after seeing the opportunity to make a big difference in her home community, the Bronx. The school began with 200 students, grades K to 3. Fast forward 19 years later, FLACS is presently serving 1500 students in grades K-9 and, in a couple of years, will help approximately 2000 students K-12 in the South Bronx.
In addition to a rigorous curriculum rooted in ENL (English as a New Language), together with LPAC, FLACS provides a "whole family, whole community" experience. From nutrition to the arts, sports, and technology, FLACS recognizes the need to offer a holistic academic opportunity for their students to thrive. For example, Spring Bank has had the pleasure over the years of supporting their cooking classes, where students learn how to use organic produce to create healthy meals.
During the pandemic lockdown, not only did FLACS deliver thousands of fresh, healthy meals and farm boxes to their students' homes every day, they offered laptops and paid Wi-Fi to any family who needed it. These efforts were essential to keeping their students on course.
"We know we're in the two poorest congressional districts in New York, so you can pick a topic, and our community deals with it. Ask us about obesity, diabetes, AIDS, unemployment, homelessness — we face these issues with our families every day. During COVID, we saw many tough realities when students worked remotely. We could see their living conditions — many students living in homeless shelters or in a one-room apartment they share with 15 other people," shares Reverend Susana Rivera-Leon, Vice-Chairman of the Board of Directors.
So, when the Mackenzie Scott office administration offered the gift, FLACS leadership saw a way to expand their reach across the Bronx and support their teachers.
"Within two weeks, the entire gift was in the bank — no strings attached. We were told we could use it for anything to continue our work with families and children in the South Bronx," says Ms. Calo.
The board immediately formed a committee to hear from the parents, community partners, and other community leaders about how they should utilize the generous gift. To start, Ms. Calo and Reverend Susana agreed that teacher and parent training would impact their students long-term.
"First, we want to consider a teacher training institute. I always tell our team, "I want you to be the best teachers and best staff,'" says Dr. Calo. "Secondly, we are thinking about how to offer our parents skills-based training. But no matter how we use the gift, I want it to create long-term value and be sustainable."
Reverend Susana adds, "We will continue to make sure our impact contributes to the social and emotional learning of our students — a key part of 'The FLACS way' as we call it. We are committed to our children receiving the rigor and enrichment activities they would get in any other zip code. I'm excited for our FLACS family to see how this gift will continue to provide a whole education and impact, not just for the child, but the entire family."
Thank you to Ms. Marilyn Calo & Rev. Susana Rivera-Leon, for their time and for sharing their powerful story with us. We are proud to be part of the FLACS community — supporting their work as they support our shared community in the South Bronx. We look forward to all that's to come in 2023 together and beyond! Learn more about their gift from Mackenzie Scott here.
We are committed to helping NYC nonprofit organizations like FLACS thrive. Learn more about our nonprofit checking and lending options. We support small businesses too! If you're weighing out your options for a new business bank account among banks in Bronx, New York, we are your choice. We offer small business accounts and a business checking account.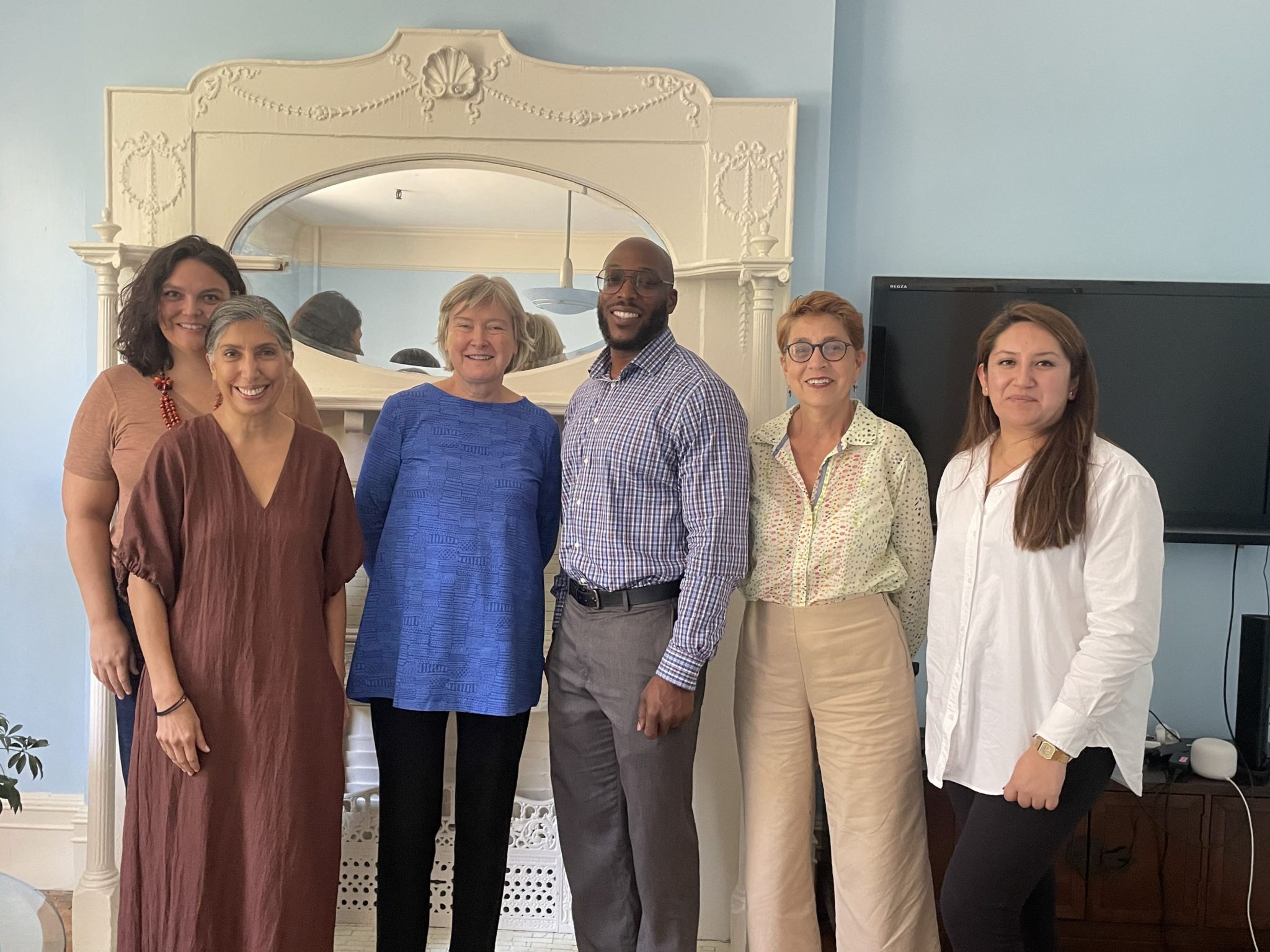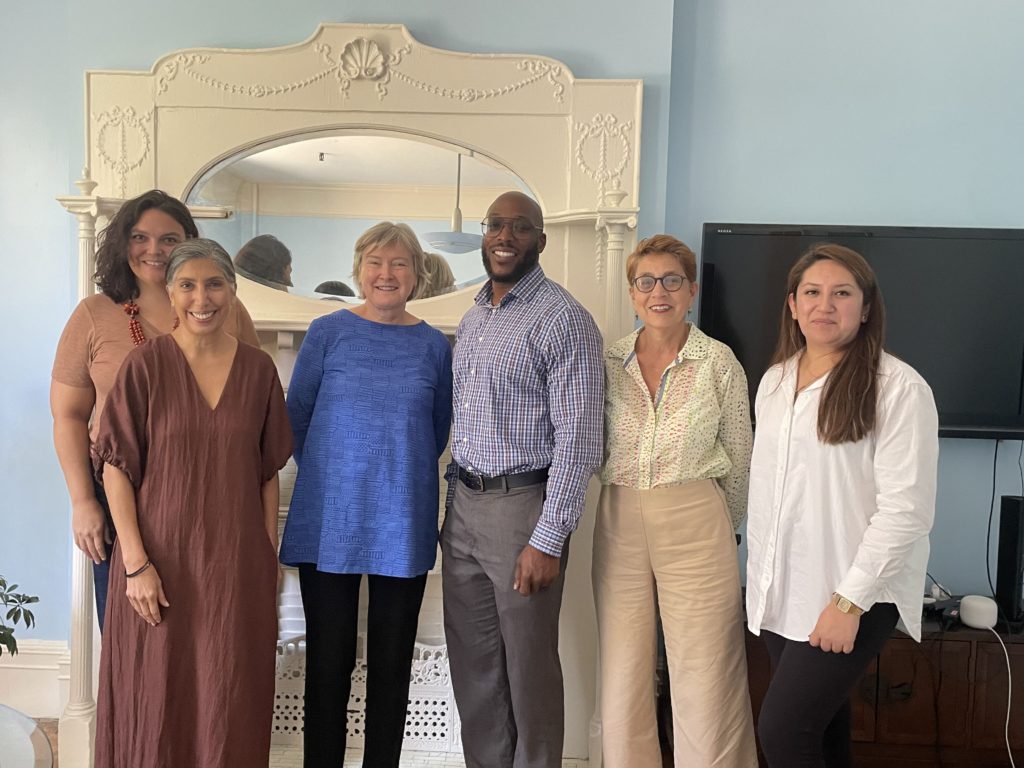 "It's satisfying to help women one-on-one. But in the end, big change happens only when you do organizational and systemic work." – Jaana Rehnström, MD MPH
We're always inspired by our nonprofit clients who are changing lives and impacting the New York City community—and beyond. This week, we shine the spotlight on The Kota Alliance. Founded in 2015, the organization serves as an incubator and hub for gender equality. Individuals, partner nonprofits, and entrepreneurs empower women and girls both locally and globally through collaboration and advocacy.
This year, the organization moved into its own location in Harlem with the help of our commercial lending team and business checking account. The multi-level space facilitates cooperation among community organizations. With over 70 partner organizations here in NY and internationally, the Alliance has already welcomed over 500 women to connect, learn, and inspire each other this year.
"Spring Bank's Commercial Lending team is really pleasant to work with. You need a local bank to do this kind of work," says Jaana Rehnström, MD MPH, Kota Founder and President.
Jaana Rehnström built Kota's global network of gender equity and women's empowerment organizations based on her 40 years of experience working as an OBGYN in New York. She was previously a volunteer in international and human rights organizations, and Kota's mission was born from her two experiences and the belief that women's rights and empowerment are intersectional.
"It's going to take women's leadership to achieve gender equity," Dr. Rehnström says.
The journey to gender equality has come a long way, but there is still a long way to go. The Kota Alliance is committed to the United Nations Sustainable Development Goal #5: Gender Equality, which recognizes that gender equality is a fundamental human right and a necessary foundation for a peaceful, prosperous, and sustainable world. Both Kota's ethos and SDG #5 acknowledge that women can bring immense positive change to the world.
"It's been shown that when you have women involved in negotiations, those agreements hold up better. So ultimately, if we want to change things, we need women," she adds.
For instance, women are more successful in enacting policies and legislation that improves the lives of millions of people—of all genders—when in political positions of power. However, our society often fails to meet the needs of women, particularly mothers who need resources to support their children while taking on leadership positions. That's why Kota strives to be an accessible resource for women's empowerment.
Collaboration is a core mission value and indicator of Kota's success. The organization serves as a hub for nonprofit organizations and female entrepreneurs to amplify mission-aligned programs. There is plenty of space in their Harlem headquarters for members to host events, upskill workshops, meetings, or photoshoots. The inspiration and new connections are genuinely significant.
"There are some people who have never learned to collaborate. Many organizations tend to work in silos, not because they don't want to collaborate, but because there's overlap or maybe even competition for funding. Ultimately, the impact would be greater if they could work together intelligently," says Dr. Rehnström.
This type of teamwork can be limited by an organization's resources—and that's where Kota comes in. Kota covers overhead costs for nonprofits to focus on their agendas and create opportunities for the global network to connect both in-person and virtually. For example, the There Is No Limit Foundation was offered a membership which granted them a workspace in the headquarters, and they recently shared their reproductive health agenda with the Kota community.
As Kota continues to grow, they seek funding to help expand the quality of what they can provide. In addition, Kota aspires to bring in more Harlem-based local community organizations that advocate for women, youth, and LQBTQ+ folks. They're also working to enable larger global organizations to connect and work together with the Kota community directly.
As a local bank in NY, we are proud to support Kota's mission and encourage you to get involved!
VOLUNTEER: Kota is always looking for volunteers who can help in areas of fundraising, IT, finance, video production, graphic design, photography, social media, event planning, and grant writing.
MEMBERSHIP: Contribute to Kota's success: help run programs, create an incubator for entrepreneurs, house events with sister organizations, renovate their historic headquarters, and more.
EXPLORE: Check out our nonprofit banking options to see what's right for your organization, and open your new business bank account today.
READ: We're not just another bank in Bronx New York – we're a champion for nonprofits and local business owners all over the city. Read stories from café owners, restaurateurs, ecological educators, and financial nonprofits we've supported with our small business account services.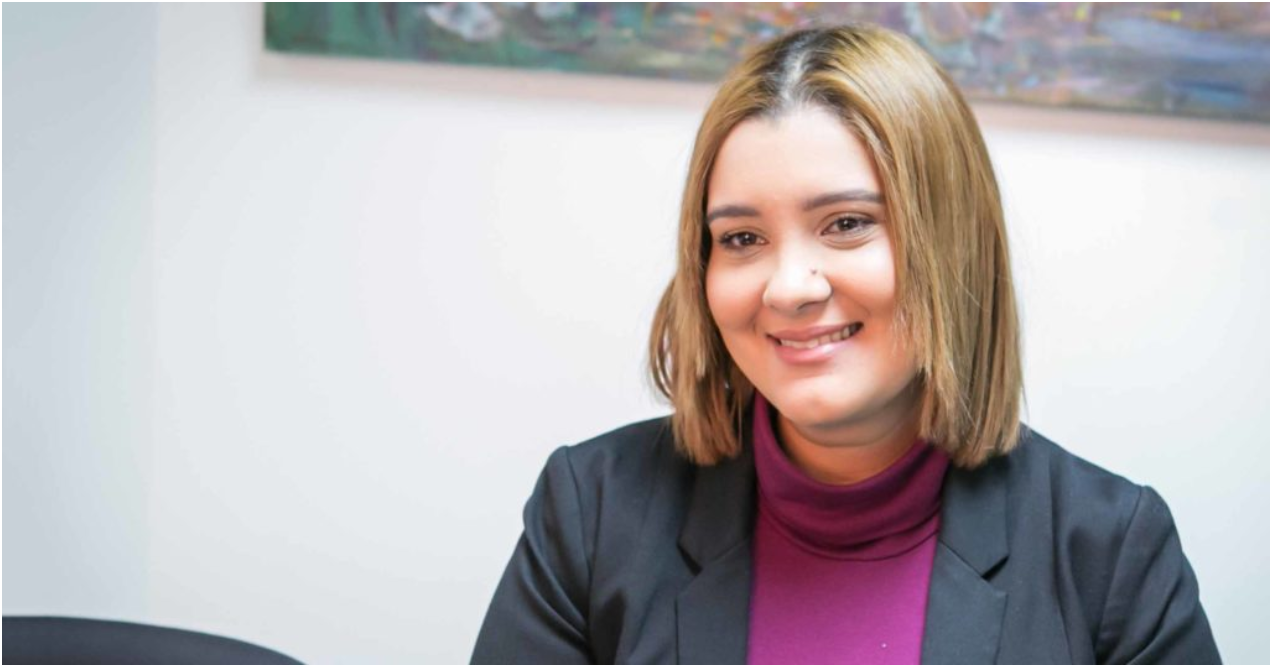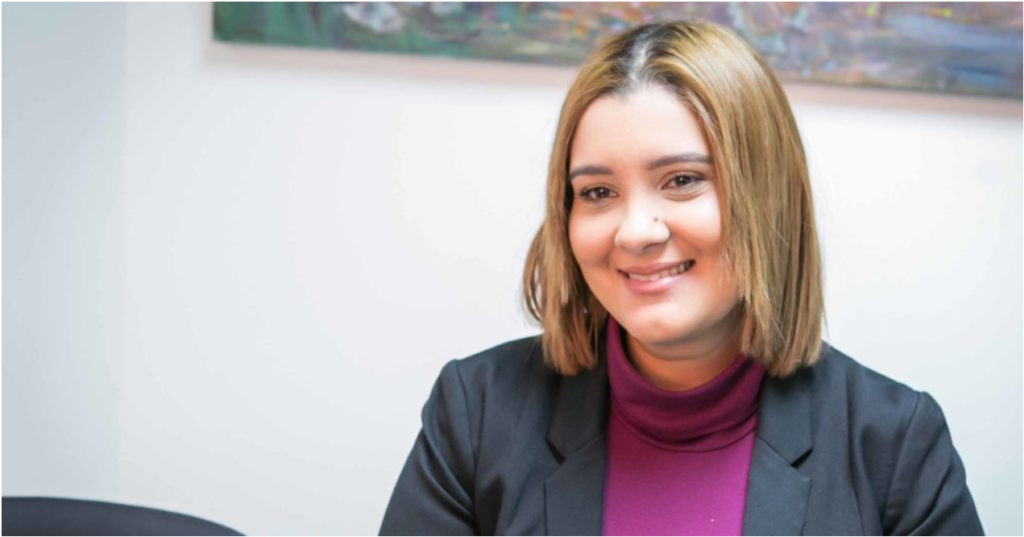 We're not always strictly business. We value building personal relationships with our clients and community. Our staff spotlights are an opportunity for our clients and neighbors to get to know the committed team that makes Spring Bank the community bank in NY that it is!
This week, we shine the light on Carol Guzmán, our Community Development Portfolio Manager. Take a look:
Spring Bank: How long have you been at Spring Bank?
Carol Guzmán: I started working here in November 2015, so it's been seven years.
SB: How did you get into banking and why?
CG: I was always interested in banking, even at a young age—it's the reason I studied Business Administration in school. It's easy for me to work with numbers, and I enjoy helping others.
SB: What are the three most important things you've learned during your time at Spring Bank?
CG: I've learned a lot while working at the best local bank in Bronx, New York! The most important thing is teamwork. I've also learned how to turn challenges into opportunities, and how to step out of my own independent work to support my co-workers.
SB: What have you enjoyed most about working in Consumer Lending?
CG: I value that I can help people in our community with their financial needs. I've helped clients improve their credit through our Credit Builder program, secure accessible and sustainable transportation through our E-Bike NYC Loan, apply for personal loan, build their personal savings, and more. Lessening the financial stress of our clients takes a significant burden off their shoulders, and it makes me so happy to be able to do that.
SB: Tell us what the new role entails. What will you be doing?
CG: In my new role as Community Development Portfolio Manager, I'll train and supervise our new Consumer Loan Officer, as well as manage loan delinquencies. I'll also assist our Community Reinvestment Act Officer with collecting data for grant reports. Lastly, I will support the Commercial Loan Department with daily operations.
SB: What are you most excited about in the new role?
CG: I love to learn new things, so I'm looking forward to learning more about our products and services—that way I can provide a comprehensive answer when I'm asked a question about our offerings.
SB: What inspires you or motivates you to be part of the team at Spring Bank?
CG: There's always something new that's useful for the community that we're working on as a team. It's very inspiring to be surrounded by people who share the same passion and interests as me.
SB: You work closely with mission-based consumer lending. Does the mission create value for your work? How so?
CG: Definitely! Being able to help our community brings so much value to my work, on both a personal level as well as within the community. Whether it's helping an individual looking to apply for personal loan, a staff member from a partner employer in our Employee Opportunity Program looking to access The Opportunity Loan, or a small business seeking additional funding, I can connect clients to the right services that resolve their financial issues. It brings me great satisfaction to know that we have the tools to help our clients make healthy, positive financial decisions.
We're thankful to have committed people like Carol on our team, and we wish her the best of luck in her new role! Thanks to Carol, our Personal and Commercial Lending team and services are better than ever before.
Do you have a personal checking account or personal saving account with us? We have a variety of credit-building loans available for you. If you're an entrepreneur looking to start or expand your business, check out our small business loan options. Feel free to contact us if you'd like a member of our team to walk you through our many loan products and services that can help you build a more prosperous and abundant future.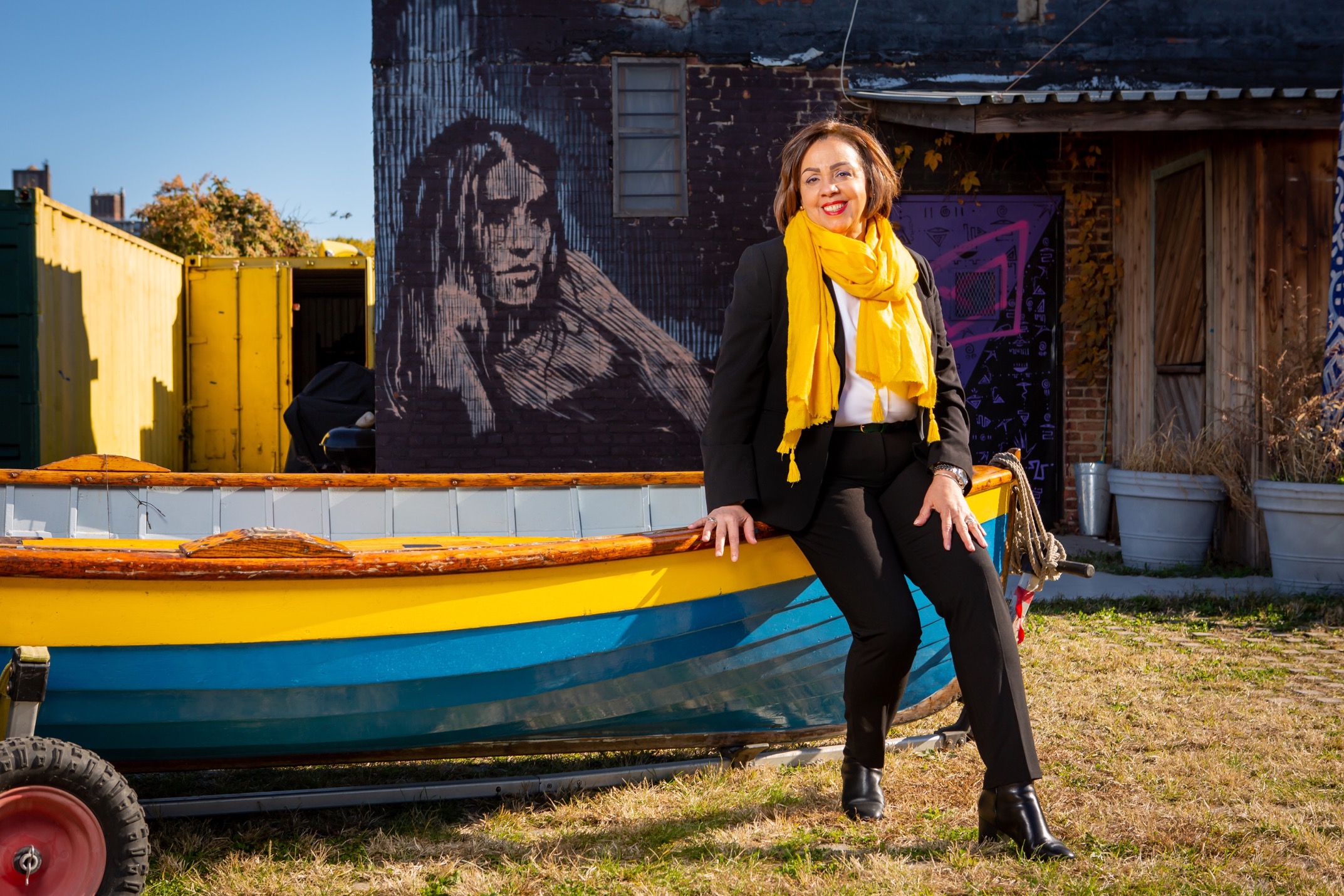 "Our culture is rooted in community and personal relationships. We value our clients and prioritize one-on-one connections to understand their goals and who they are. By doing so, we can serve them better." – Josefa Ruiz, Spring Bank Branch Manager
While we're proud of our designations as a B Corp and Community Development Financial Institution (CDFI), we know that it's the people who make up the Spring Bank team that truly make us a community bank. Their kind, personable, and caring energy connects individuals, small businesses, and nonprofits to our affordable services which help our neighborhoods grow. 
That's why this month we're happy to introduce you to one of our valued team members, Josefa Ruiz. 
Josefa has been with Spring Bank for six years as the Vice President and Branch Market Manager for our Harlem and Bronx locations. She's done everything from consumer lending to personal banking to commercial banking. Her current role consists of training staff to be "universal bankers," meaning that they can both serve as tellers and also know our full suite of financial products in order to support our clients, whether it's a nonprofit seeking a loan or a local entrepreneur looking to open a new business bank account. Building a team with a diverse skill set means that no matter who our clients meet or what their needs are, they're in good hands. 
While Josefa's top priority is coaching and mentoring staff, she also contributes to the bank's growth. Like many of our team members, Josefa has a real commitment to the bank's success, which comes through her work. 
"Working at Spring Bank is something I'm truly proud of. I've put my efforts into investing in this community and I want to see it grow," she says.
Josefa is always learning something new. As a small bank in NY, she's been able to get involved in bank operations in a way that branch managers at larger institutions typically don't. This allows her to support her teammates better and quickly make improvements, something she never experienced working for big banks in the past. 
"If there is ever a concern, I can communicate with the CEO, COO, President, or the Chief Lending Officer easily. They really value my opinion, and you just don't see that at other institutions," Josefa says.
Thanks to Josefa, our staff is guaranteed to give you a personalized experience, whether online or at a branch. She understands that accessibility is everything when it comes to serving our community, and proudly shares how our services are designed to make banking convenient and easy, and built to support you, your business, and your family for the long term. 
For example, we offer Zelle through our Spring Bank app so you can securely pay rent, split a bill, or gift money instantly. We also know that 40% of New Yorkers are foreign-born, so you can open a personal checking account or personal savings account with us as a non-resident with just an ITIN. Did you recently apply for personal loan and want a status update? You don't have to call an 800 number to get in touch – simply call our direct line and get instantly connected to a real team member who will support you.
As Josefa says, "Our culture is rooted in community and personal relationships. We value our clients and prioritize one-on-one connections to understand their goals and who they are. By doing so, we can serve them better."
Our mission has always been to serve the needs of individuals and small businesses in New York City. While we continue to make our impact felt as a community bank in Bronx, New York, we have plans to make our affordable and transparent services more accessible by expanding our branches into Brooklyn in the next few years. And Josefa will be part of it every step of the way.
"We value our clients. We ask questions and truly listen to the answers – we're not just here to sell a product. It's important to us to be there for them because it's the relationships that make the Spring Bank culture and community what it is," she adds. 
Thank you so much, Josefa! We are so grateful to have you on the Spring Bank team and look forward to continuing our mission to build a stronger, more resilient NYC together.
Interested in learning more about Spring Bank? Find out what makes The Bronx a place where everything is possible or get the back-to-school season started off on the right foot with 6 healthy money management tips to teach kids and young adults. 
Meet other members of our team: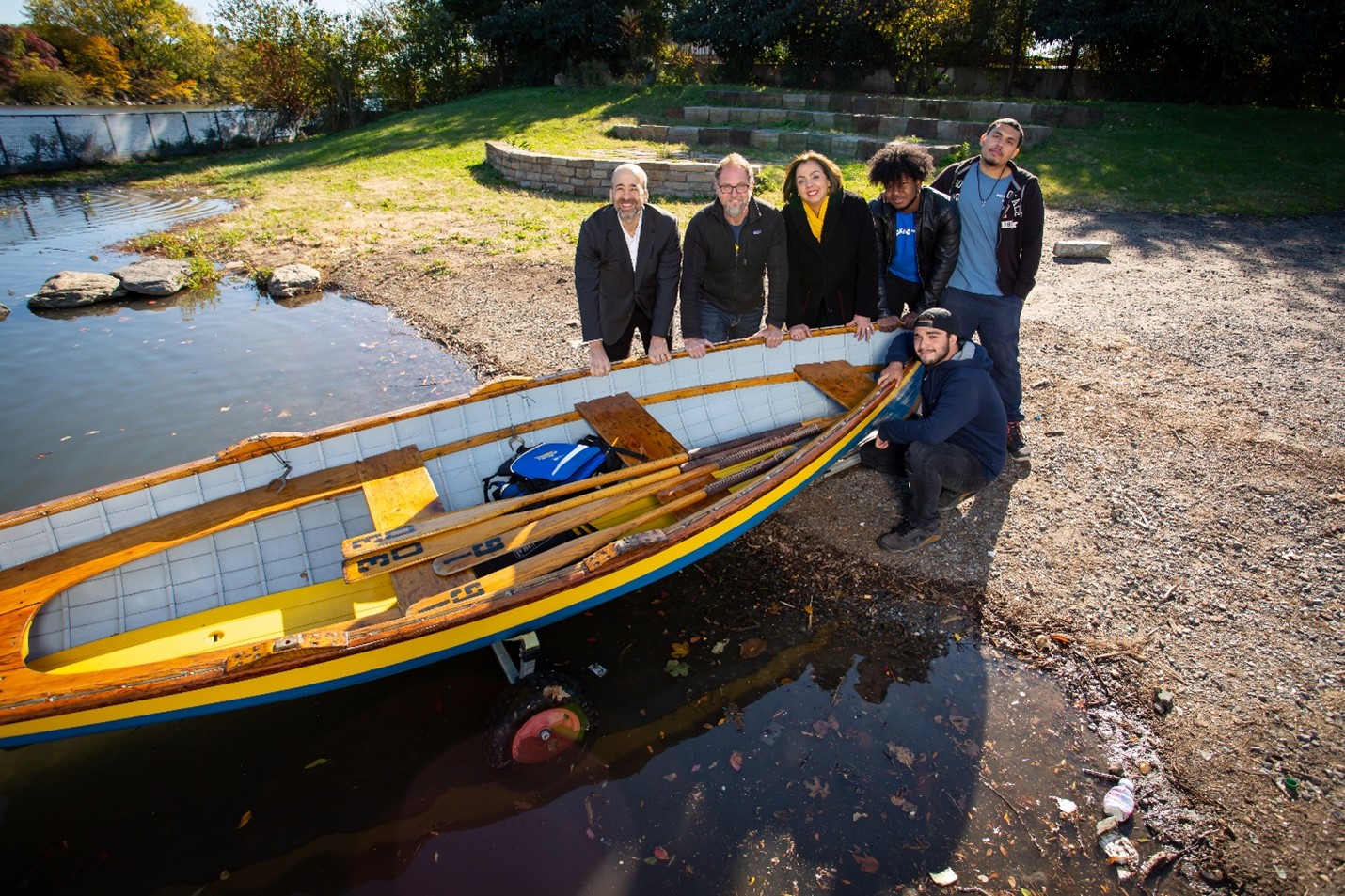 We strive to be more than a bank. Our goal is to bring ethical and inclusive finance to the Bronx and the greater New York City area. As NYC Climate Week kicks off, we want to share our recent pledge to Bank.Green's Fossil Free Banking Alliance, an organization that  recognizes banks that divest from — or, as in our case, have never invested in — fossil fuels.

With this new commitment, we certify that we will not fund the production or extraction of fossil fuels. Pledging with Bank.Green is just one of the ways we take action on our commitment to better banking with Bank for Good, the national movement of banks who recognize their responsibility to address the climate crisis.
We also continue to improve our measures internally. For example, we have been carbon neutral since 2018. As a B Corp, doubling down on our environmental impact is a core value of our ethos.

We're making certain that we're not only carbon neutral, but also ensuring that our actions internally and externally reflect the same goals in protecting the environment. 
We take a stand against fossil fuels because it not only negatively impacts the environment at large, but they also directly contribute to climate change's effects on the communities we serve. According to the EPA, "the effects of climate change disproportionately fall on underserved communities who are least able to prepare for, and recover from, heat waves, poor air quality, flooding, and other impacts." In short, environmental inequity goes hand-in-hand with financial inequity. Taking the Bank.Green pledge and taking action is a part of our vision to build abundant futures for our clients and their families for the long-term. 
There is no set plan for sustainability that will work forever. We are constantly evolving in terms of our goals and initiatives to improve our impact.
We adapt to changes as we continue our sustainable journey. With our commitments to Bank.Green, Bank for Good, as well as other climate-friendly initiatives like our E-Bike Loan NYC and Green Personal Checking Account, we are closer than ever to transforming how banks do business for good. We hope to inspire other banks in NY – and across the country – to do the same. 
Ready to take climate action? Check out some ways you can go green with us: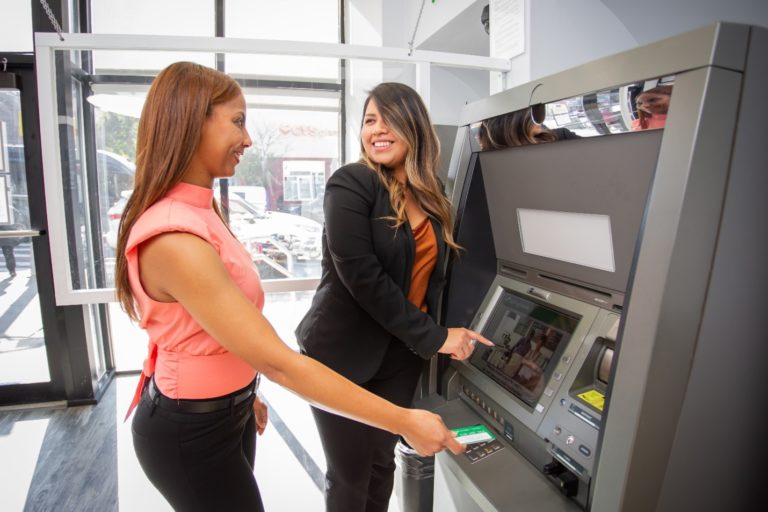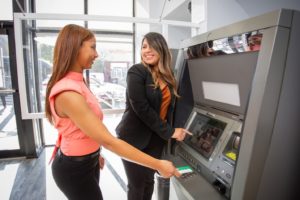 We'll always tout the benefits of having a healthy amount of money in a personal savings account. Still, since we all have to spend money every day, whether it's on groceries, gas, or life's other necessities, why not earn rewards for the money you have to spend?
Introducing Our ScoreCard Rewards Program
Make your money work harder for you with our ScoreCard Rewards Program. Earn points when you spend with your Spring Bank debit card and redeem them on the vast selection of rewards. From 4-star hotel stays to designer fashion and trendy appliances, there's something for everyone. So register your Scorecard account today to view your accrued points and treat yourself to all the perks your debit card can help you receive!
How It Works:
First, enroll your card to start accumulating points as you spend.
Make purchases with your Spring Bank debit card from either your personal checking account or business checking account as you usually would – both are eligible to earn and redeem points.
Earn 1 point for every $2 you spend with a signature or every $4 you spend using your PIN.
Redeem your points for travel, merchandise (like electronics, appliances, and more), or experiences like concerts and special events.
Ways to Earn Points Faster
Customers who hold multiple debit cards from their Spring Bank personal checking accounts or business checking accounts are welcome to combine points into a single rewards account. For business bank accounts, the business can earn points from all associated cards, though the owner is the only one who can claim rewards – all cards remain under the account owner's control.
Likewise, households can merge points. For example, if you and your spouse have Spring Bank debit cards connected to your personal checking accounts, you can combine points to earn rewards faster and redeem points for rewards!
We're offering 2,500 points as a special sign-on bonus to reward those who enroll in the program and use your debit card within 60 days of enrollment. Plus, any customer who signs up also gets 500 bonus points on their birthday!
Ready to upgrade your tech, book that bucket list trip, or dance to your favorite band at that sold-out concert? Register your card and start earning points today!
A Spring Bank Staff Feature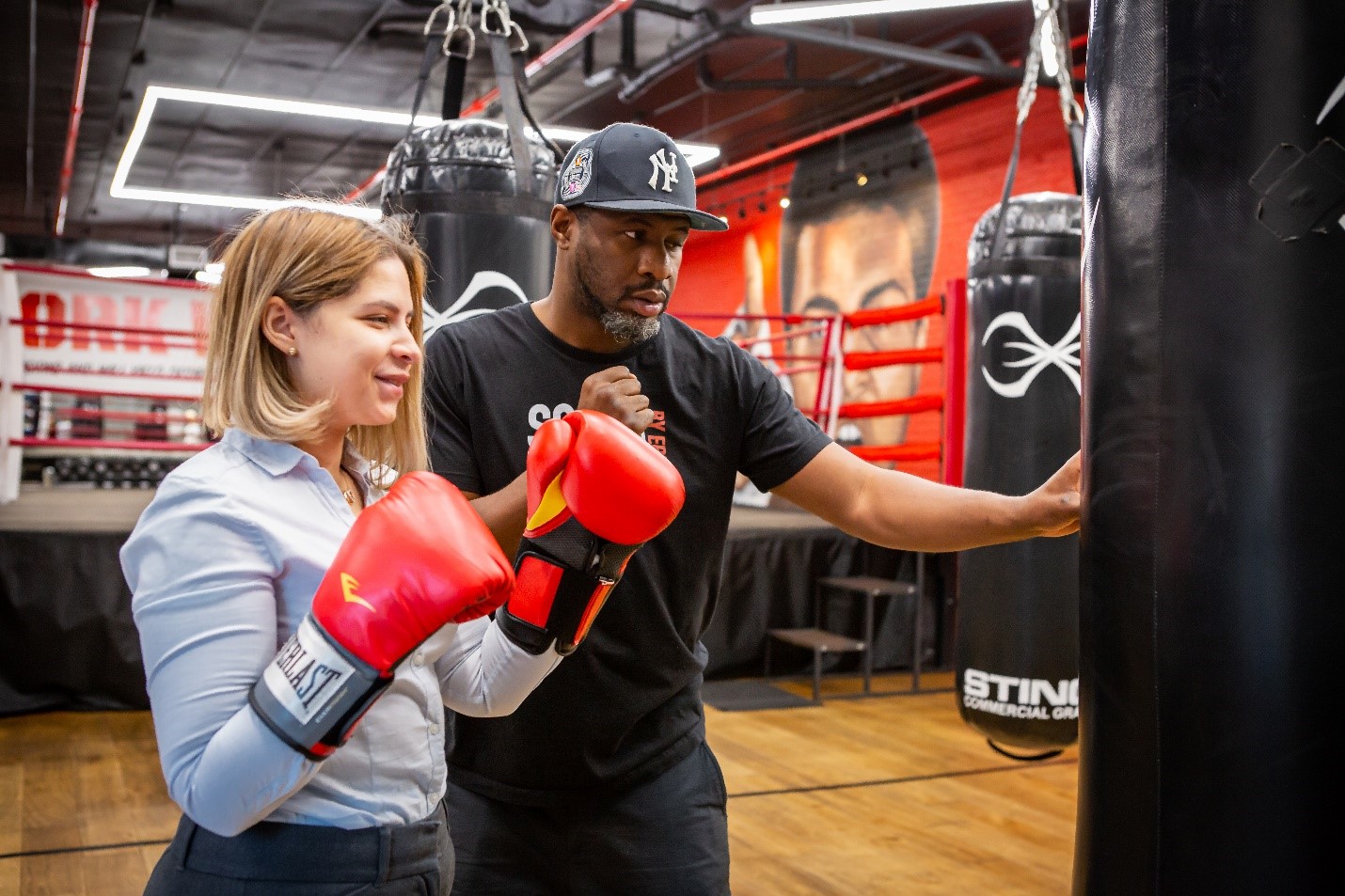 At Spring Bank, we are proud to have a team of compassionate and enterprising professionals who serve the community and provide financial services that make us the best bank in NY. Each month we highlight team members in our Staff Feature so you can get to know them better. Please meet Rosalyn Figueroa!
Raised in the Bronx, Rosalyn has been an instrumental member of our team for over seven years. She has mastered many positions in the bank – from teller to greeter to personal banker. Now, Rosalyn works in our compliance department as a Bank Secrecy Act (BSA) Analyst to ensure that activity within the bank accords with federal regulations. For Rosalyn, this is a full-circle moment from her undergraduate degree in criminal justice.
"I didn't get to where I am by only doing my job. I was always peeking over someone's shoulder to learn how to do something else from the day I started at Spring Bank," Rosalyn explains of her persistence. "I am always asking questions."
Rosalyn transitioned into our compliance department because she was ready to grow, looking for an opportunity to push herself. Her current role as a BSA Analyst provides new challenges. Her role is to protect the bank from fraudulent activities and crime. Some of her work includes analyzing customer behavior and investigating suspicious activity.
"Before, I used to think banking was about making a deposit and a withdrawal, but it's so much more. I know how crucial it is to protect the bank's assets and ensure our customers' money is secure," says Rosalyn.
Rosalyn's interest in banking sparked while she was working as a cashier at a supermarket. She thought she would be interested in banking since she enjoyed managing the transactional process at the register. However, the community culture at Spring Bank instilled a new perspective in her that unlocked her potential. She appreciates being part of a small team at Spring Bank where everyone contributes, and their contribution is respected.
"Community is core to our mission. We not only advocate and support our clients, but our staff is supportive, too. They're not my co-workers anymore. They're my family," says Rosalyn. "We're a small bank [compared to our competitors]. And I always say what sets Spring Bank apart from every other bank is that we get personal."
And she's right! You'll get a personal experience with us right when you walk through the door. To this day, Rosalyn still promotes our services, knowing we are one of few banks that offer products like our small business loans and E-Bike Loan NYC.
With curiosity, determination, and willingness, Rosalyn has grown with us. Learning about her leadership capabilities has given her newfound confidence to take up space and opportunities that come her way. Rosalyn is currently working toward her Certified Anti-Money Laundering Specialist (CAMS) certification. She is also considering a Masters's degree in financial crime. Thank you, Rosalyn, for your commitment, positivity, and care for our mission and customers! We are grateful you are part of the team!