Summertime in New York City. It's one of the best times of the year to enjoy the city. From Shakespeare in the Park to outdoor festivals on Governors Island, and live concerts in Prospect Park, free events in every borough. Whether you love or hate the high temperatures, one thing most ofus New Yorkers can appreciate is that the city is alive with endless shades of green popping up in every plaza and park. And green is our favorite hue.
Just a few months ago we announced that we'd gone carbon neutral. As part of our commitment to ethical banking and our triple bottom line as a B Corp bank, we offset over 192,874.28 kg of CO2e, which helps to preserve a part of the Amazon rainforest in Brazil. We know this is just one small but important step in our contribution to creating a healthier planet for generations to come.
We invite you to join us in this effort in a very easy way! Minimize your environmental footprint by using our Green Checking account. It's our completely paperless personal checking account with zero maintenance fee options and no overdraft fees. All you need is an email address, and your monthly statements are sent to you electronically. When you access your Green Checking account through the Spring Bank mobile app, you have 24/7 access to your money without printing, or recycling statements ever again.
The Spring Bank Green Checking account is good for your wallet and good for the planet. We'd say that's a win-win. Open a Green Checking account today, just in time for Climate Week NYC 2019, September 23-29.  Learn about our journey to carbon neutral and what it means to be an ethical bank.
A graduate of Grace Outreach Photo Credit: Grace Outreach
This is Grace Outreach.
"We are the first step in career development, and we work with women to help them determine their best path forward." — Danae McLeod, Executive Director, Grace Outreach.
They have one of the highest pass rates of the TASC new High School Equivalency Test (TASC) in the Bronx and they are known for their adaptable, nimble approach to the needs of the women they empower. Founded in 2004, Grace Outreach serves low-income women of all ages, primarily from the Bronx, who seek to enhance their academic skills, pursue higher education and find employment. In 15 years, they have helped more than 1300 women to earn their high school equivalency diplomas, pursue higher educational goals and develop fulfilling careers. Their commitment to the financial independence of women could not be more crucial for the overall economic growth of the Bronx, currently ranked at 62nd out of all 62 counties in New York State for the educational attainment levels of its residents.
Starting with their High School Equivalency Program, they help women prepare for the TASC exam.  Grace Outreach classes cover each part of the exam: math, social studies, science, reading, and writing. According to Danae, it's a challenging exam.
"We have the highest pass rate in the Bronx; 55 percent compared to the 40 percent borough rate," says Danae. "The exam is the first step for most of our students.
Grace Outreach meets women right where they are, fine-tuning their programming to meet the needs of their students. Since many of their students live in shelters and earn under $10,000 a year their primary focus is often shifting their immediate circumstances. Grace Outreach helps women to see beyond the pressing needs of today and to see themselves as capable of educational and professional success.
"Most of the women we teach become first-generation college students. When they start with us, many don't think they are college material, but we work with them to explore degrees and the jobs they lead to," says Danae.
Part of their career exploration includes specific training programs with local community organizations. Grace Outreach partners with dozens of training programs including Hot Bread Kitchen's bakers' training program; Per Scholas's technology skills training program; a customer service training with the Retail Action Project via LaGuardia Community College; and a paid internship program with Montefiore Hospital.
We are proud to partner with and support the incredible impact of Grace Outreach. Danae reached out to Ines Marino, our Director of Small Business Lending, about our nonprofit line of credit. "We had a cash flow gap between funding seasons and needed a back-up. There are always delays in payments with grantors. We are very grateful that Spring Bank supported us," says Danae.
Grace Outreach offers open enrollment for all programs. The next cohort for their TASC classes begins in May. To enroll today, call the Grace Outreach offices at (718)328-0580 or text GED123 to 25827. To learn how you can join Grace Outreach in supporting the financial independence of women in the Bronx, read here. And for more information about our nonprofit lending options as part of our Community Impact Program, contact Ines Marino directly at [email protected].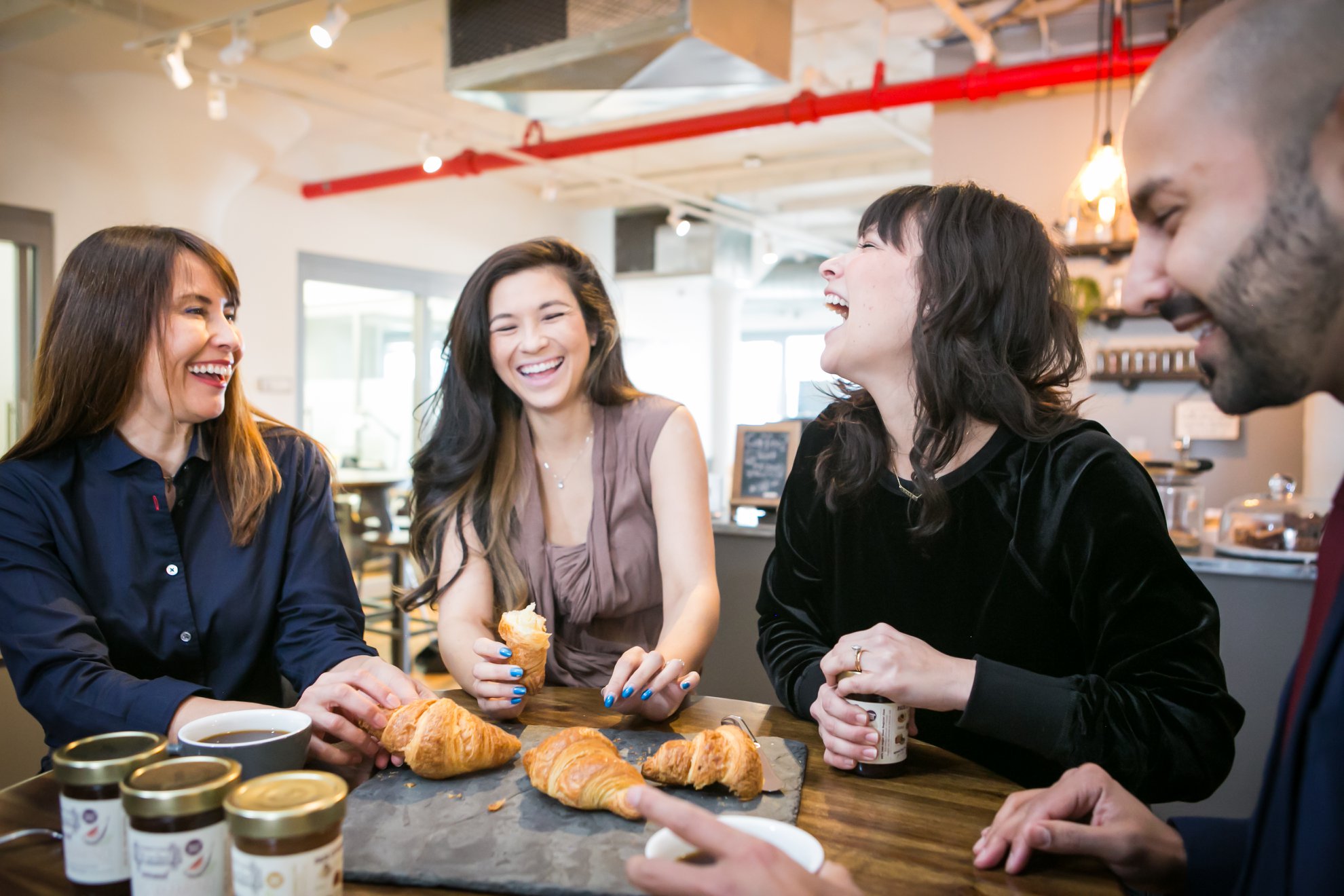 Ines Marino, our Director of Small Business Lending (left), with Jessica and Sabrina, Founders of The Jam Stand (middle), and Akbar Rizvi, our Chief Lending Officer (right). The Jam Stand partnered with us in our Small Business Grow Program. 
We are proud to have received an "Outstanding" Community Reinvestment Act Rating
For us, it's just us being us and doing what's right for our communities; investing our lending dollars locally—into the neighborhoods of the Bronx, Harlem and other parts of New York City that are often neglected by the banking industry. It's the reason we opened our doors in 2007.
That year our CEO, Demetris Giannoulias, and his founding team were determined to create financial access, the ability to build credit, save money and ultimately, prosperity for the families and small businesses of New York. Eleven years later, we know we've made a difference, and we are proud that our federal regulators acknowledge this too.
Just last week we received an "Outstanding" Community Reinvestment Act (CRA) rating from the Federal Deposit Insurance Corporation (FDIC). Enacted by Congress in 1977, the CRA started as an effort to ensure that banks provide responsible lending in areas where they headquarter. Previously, many banks opened branches in low-income neighborhoods but lent only to more affluent neighborhoods. The goal of the CRA is to minimize redlining and other types of systemic financial exclusion, requiring banks to make loans where they have branches. For us, as a for-profit, for-mission, Community Development Financial Institution (CDFI) and B Corp,  financial inclusion is at our core.
"We make credit available to people in low and moderate neighborhoods who may have no other affordable options," says Melanie Stern, our Community Reinvestment Act Officer, and Director, Consumer Lending.
Our 2018 CRA rating report includes these highlights:
The distribution of borrowers reflects excellent penetration among borrowers of different incomes
The institution's performance in making qualified investments and providing branches and other services and delivery systems enhances credit availability.
What does this mean? In two years alone we made 795 small business, multi-family and consumer loans across New York City amounting to  $50,555,000. Our Small Business Micro Line of Credit and Grow Loans range from $10,000 and $250,000 and our consumer loans, the Employee Opportunity, Credit Builder and Start Loans range between $1,000 and $2,500. We've seen the power of microlending to open doors and create new beginnings for small business owners and families time and time again.
Eric Pallas, our President, says "As a CDFI and B Corp Bank, lending to businesses and consumers in underserved communities is central to our mission. We are pleased that the FDIC has recognized us with an "Outstanding" CRA rating and that we have hit the mark with an excellent record of meeting the credit and financial services needs of low- and moderate-income communities."
We'd love for you to see what financial inclusion looks like in-action. Join us on March 1st for our TGIF-Thank Goodness It's Friday Financial Resource Fair at our Bronx headquarters from 1 pm to 4 pm. Learn more about our affordable banking products or reach out to Melanie Stern, Director of Consumer Lending and Community Reinvestment Act Officer at 718-879-5198 or [email protected]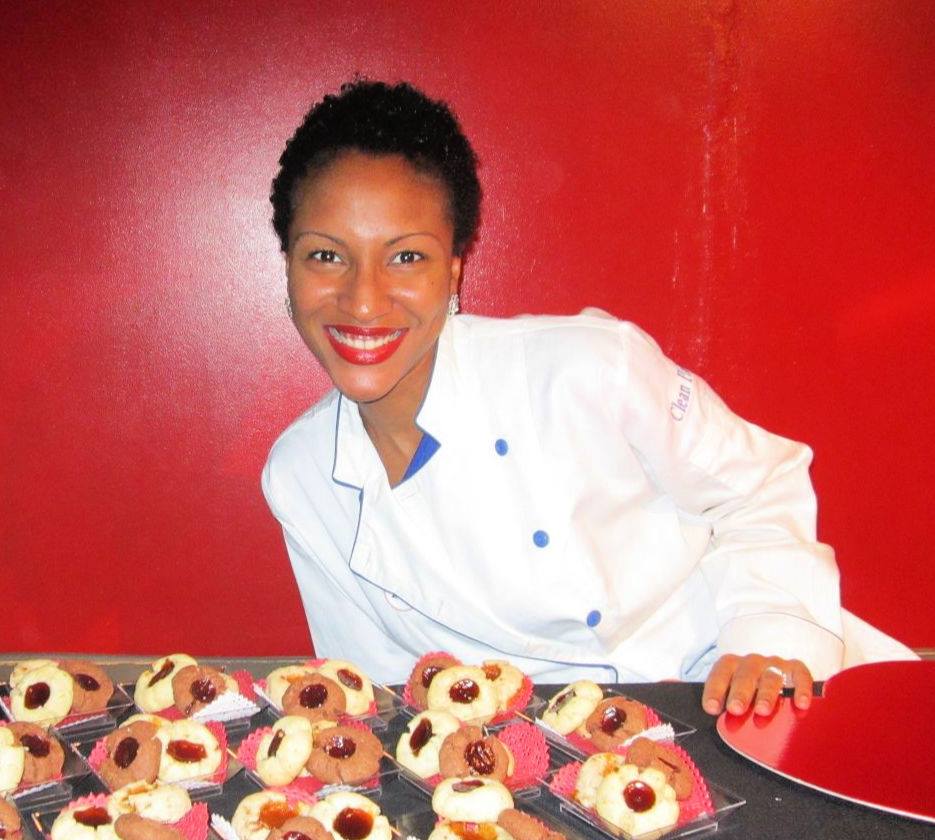 Chimere Ward from Clean Plate Co. Photo Credit: LocoBozo 2013
"I didn't have the capital to get into the Harlem Whole Foods. The Spring Bank Micro Line of Credit helped me to do that,"
Chimere Ward, Founder, and CEO of Clean Plate Co.
In 2008 Chimere didn't know how to cook. And her kitchen wasn't a place where she'd spent much time.
"To say I was un-domestic is an understatement, but it's just about believing in yourself," says Chimere Ward, Founder, and CEO of Clean Plate Co.
A decade later, Chimere has grown Clean Plate Co. from an experiment in her kitchen into a full-fledged catering company. Full-expression of her creativity and culture came alive through her food. Hosting friends for Thanksgiving dinner led to a church bake sale which opened the opportunity to host a small booth at the Long Island Flea Market.
"Before I knew it, I was launching a business. My passion for food—and the flexibility it provided me to be home with my baby–quickly changed the trajectory of my life," says Chimere.
To learn the 101 of entrepreneurship, Chimere attended free workshops for marketing, sales, and bookkeeping. She hosted events at art galleries for exposure and very quickly, the catering orders began to fly. And then Clean Plate Co. landed catering deals with Gap, Time Out New York, and the Chamber Music Society Lincoln Center. At the end of 2014—just five years after Chimere learned to cook—Clean Plate Co. booked their first wedding contract.
Clean Plate Co. is a full-fledged catering company in East Harlem specializing in "seasonal comfort foods." Menus include locally-sourced ingredients, vegan options, and Caribbean-inspired menus with dishes like jerk-chicken meatballs with cranberry mango salsa, wild mushroom lasagna with crispy kale and vegan black and white ganache cupcakes.
"We keep our cuisine stylish and comforting. Lots of color and flavor. We work to understand where our clients are from and what matters to their families as we customize their menus. This offers connection and nostalgia through food," says Chimere.
And for those of us who consume cheese like it's the sixth food group, Clean Plate Co. sells an award-winning, Smoked Gouda Mac & Cheese for wholesale at Park Slope Food COOP, Food Kick and Uris Hall. As part of the Hot Bread Kitchen incubator in East Harlem, Chimere is experimenting with growing the wholesale food manufacturing part of the business. In 2017 as she developed a partnership with the Harlem Whole Foods.  Chimere reached out to our Director of Small Business Lending, Ines Marino about our Small Business Micro Line of Credit
"I didn't have the capital to get into the Harlem Whole Foods. The Spring Bank Micro Line of Credit helped me to do that. Spring Bank encourages small businesses to analyze revenue and cash flow so that we stay afloat. And Ines is like family. I know I can call her any time with questions and she regularly checks in," says Chimere.
Chimere and her now family of four recently came back from the island of Tobago as part of a journey to discover the ancestral history of their family. Caribbean-American recipes are staples in her family's diet as a way to remain connected to their heritage. Needless to say, Chimere is not a "chicken-tender mom."
"My kids love that I'm a chef. We've created our own in-house culture with food. I make slow-cooked, culturally-traditional meals. Today, I'm making stewed chicken. The kids recognize the spices I use at home as the same flavors of Tobago and other Caribbean islands we've visited," says Chimere.
We encourage you to visit Clean Plate Co. for free recipes and to check out Chimere and her team for your next corporate or family event. And, for more information about how you can grow your company with our Small Business Micro Line of Credit, contact Ines Marino, Director of Small Business lending directly at [email protected] She will help you determine if you're ready for financing and what you might need to get there.
Bon Appetit!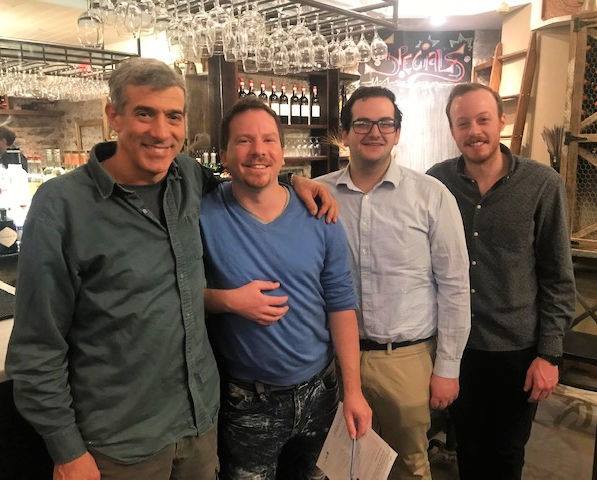 Michael Forte, Founder of Pisticci with his team and the team of Neighborhood Trust Financial Partners
For just a moment, you forget you're one of 8.6 million people living in our bustling, hustling city. For a moment, the nostalgia of your hometown hits you as you sit at the wooden bar as if you're among old friends. Except you're sharing some of the best Italian food with local artists at the first 100 percent carbon-neutral restaurant in New York City—and one of the first B Corp restaurants in the world.
This is Pisticci. This is the culture Michael Forte, the owner and CEO intentionally designed; a culture where his employees are at the front of every decision he makes, including their financial health.  Pisticci is a profit-sharing business and has been since the day it opened. And as one of our first partners in our Financial Empowerment Program, Michael supports his team in building long-term wealth for their families.
"Financial security is a real issue for people, especially because student loans are so burdensome. I wanted to find a way I could help my employees plan for the future," says Michael.
Soon after the launch, several of Michael's employees took advantage of The Financial Empowerment Program in order to build credit and pay off debt.
The Financial Empowerment Program serves as a comprehensive financial health tool for employers with two key features:
The Spring Bank Employee Opportunity Loan, with up to $2500 with no minimum credit score requirement and built-in savings and credit building features.
Free, unlimited and personalized financial counseling via phone, Skype or text with Neighborhood Trust Financial Partners. NTFP counselors help their clients create financial action plans and provide weekly check-ins to assess progress on their plan.
Financial counseling when supported by access to an affordable, small-dollar loan provides a comprehensive financial health benefit. Oh, and did we mention that The Financial Empowerment Program is free to employers?  Zero costs to employers. Zero set-up hassle. Via our fintech tool, employees can take advantage of either or both offerings. We take care of all the details.
"Who can afford this type of personalized advice or even know where to find it?" says Michael. "I made the initial call to Neighborhood Trust Financial Partners (NTFP) to try it myself. It really is as good as they say."
We would love to help you empower the financial health of your employees. For more information contact our Director of Consumer Lending, Melanie Stern at [email protected] or 718-879-5198. And we absolutely encourage you to make a reservation at Pisticci.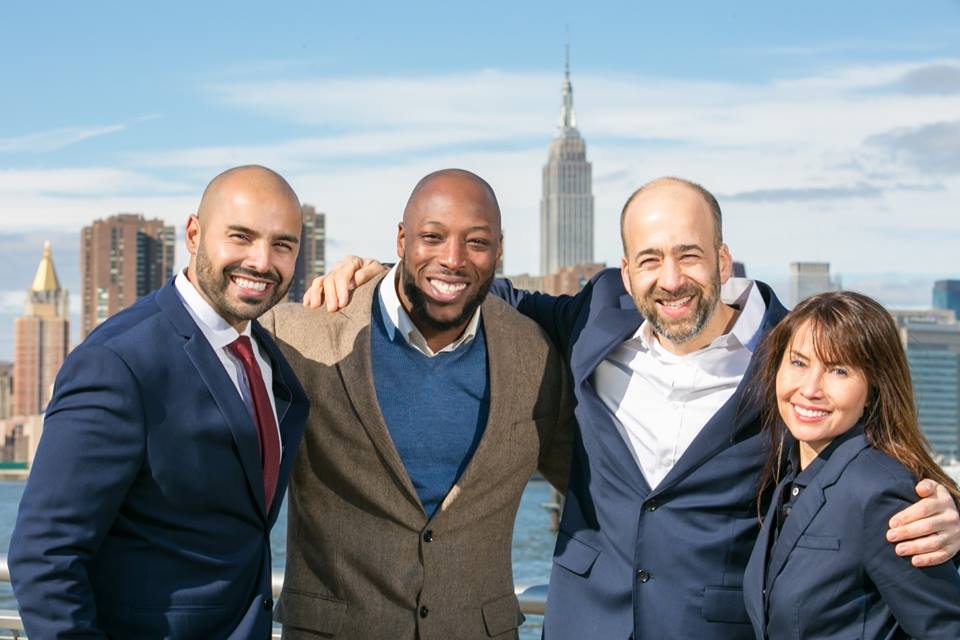 Happy 2019 from Spring Bank
Happy New Year!
It's that time of year when we reflect on the previous 12 months and set new intentions for the year ahead. Hopefully, nurturing your financial health is top of your list! Savings is key to growing financial security and freedom. Allocating even five or ten dollars a week to your monthly budget for savings results in a couple of hundred dollars a year. But, the reality is that most Americans can't cover a $1,000 emergency. According to 2018 studies by Bankrate and as reported by CNBC, 65 percent of Americans save little or nothing. They also predict that 1 in 3 of us will struggle to make ends meet during retirement. Part of our mission at Spring Bank is to help our clients not only "make it," but build long-term wealth. The hardest part is getting started, but as Josefa Ruiz, our Harlem Branch Manager, puts it: "There's no better time than the beginning of the year to set financial goals and develop the habit of saving."
To kickstart your practice of savings, Josefa offers four easy tips you can implement now:
Add Your Name as a Line Item in Your Budget: "The same way you pay your rent and your utility bills, pay yourself," says Josefa. "Paying yourself today is your investment for your future. I suggest starting with $50 a month but budget an amount that's reasonable according to your income."
Save As You Pay Off Debt: "Saving and paying off debt are not mutually exclusive. Make a clear goal to pay off your credit cards and loans—and simultaneously contribute to a rainy-day savings account as you do so that you don't then use the credit cards to cover unexpected emergencies," says Josefa. We suggest trying the easy-to-use tools via our partner, Happy Mango, to track and monitor your budget.
Use a Club or Vacation Savings for Short-Term Goals: "I always encourage my clients to take advantage of our high savings rates and our unique Club and Vacation savings accounts—which many banks don't offer. You can use this type of account to gradually save for a trip, the 2019 holidays or anything you'll need money for in ten months to a year. You start saving now, and in about ten months we send you a check with your total deposit plus interest."
Always Match Your Employers 401(k): If your employer offers to match your 401(k) contribution, take full advantage of this benefit as it is essentially free money. "If they don't offer a 401(k), open an IRA and have it directly deposited from your paycheck. Speak with your accountant about the right type of IRA account for you and a reasonable monthly contribution to long-term, retirement savings."
Most importantly, says Josefa, is to set clear goals. If paying off your credit cards is your priority, create a timeline and a pay-off plan. Assess your foreseeable 2019 expenses—a new computer, car repairs, a down-payment on your first home—and start saving. As our financial counseling partner, Neighborhood Trust Financial Partners, puts it, "reaching your savings goal is a marathon, not a sprint." No matter how much you start with, start.
Read here for more information about our Club and Vacation and IRA savings accounts and our high-interest savings rates or contact Josefa at our Harlem Branch at 718.879.5110 or Heidy De La Cruz at our Bronx Branch at 718.879.5000. They'd be happy to answer your questions and help you achieve your 2019 savings goals.
Wishing you and your family a very happy and prosperous 2019!
Sources: Bankrate and CNBC: 65% of Americans save little or nothing—and half could end up struggling in retirement
Tools & Partners: Happy Mango; Neighborhood Trust Financial Partners
This is an Advertisement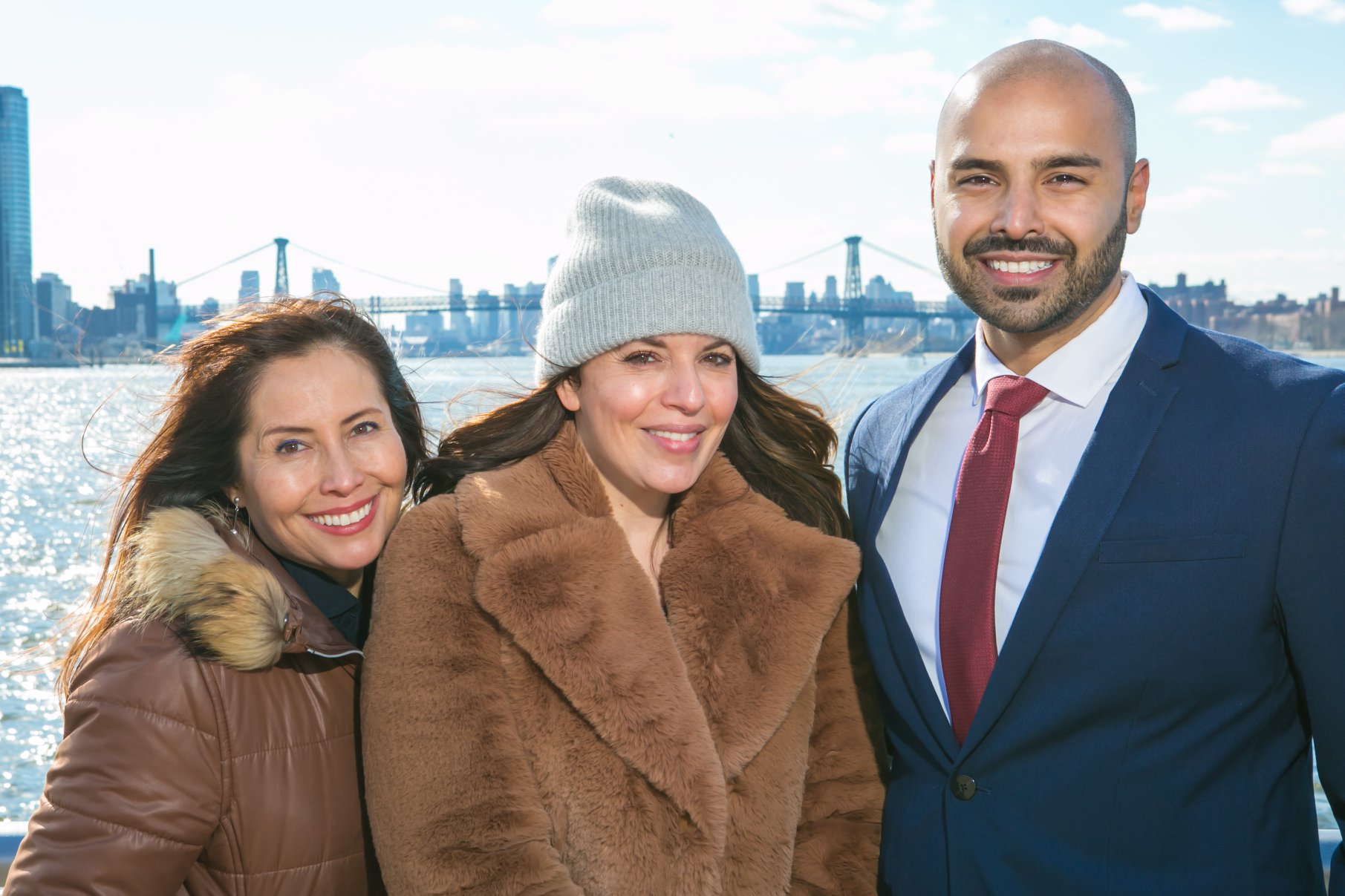 The halls are decked. The travel plans are booked. But the gift list keeps growing and there is family to entertain.  We know the holidays can be both the most wonderful and the most overwhelming time of the year. The Spring Bank Start Loan can help alleviate the stress and create a little extra holiday cheer for you and your family.
The Start Loan empowers you to:
– Secure a financial buffer with a loan up to $1500
– Build or improve your credit score with on-time payments
– Grow your savings with a Spring Bank Savings Account and our competitive savings rates
Many of our customers use the Start Loan to pay off high-interest debt and build their credit while also putting money into savings. With our credit model, your cash flow matters most.
At Spring Bank, it's our mission to create affordable, safe and transparent loans like The Start Loan. We believe that everyone has a right to build prosperity for their families—and to create very special, stress-free memories at the holidays.
Apply online today for The Start Loan
Wishing You and Your Family a Joyful Holiday Season,
The Spring Bank Team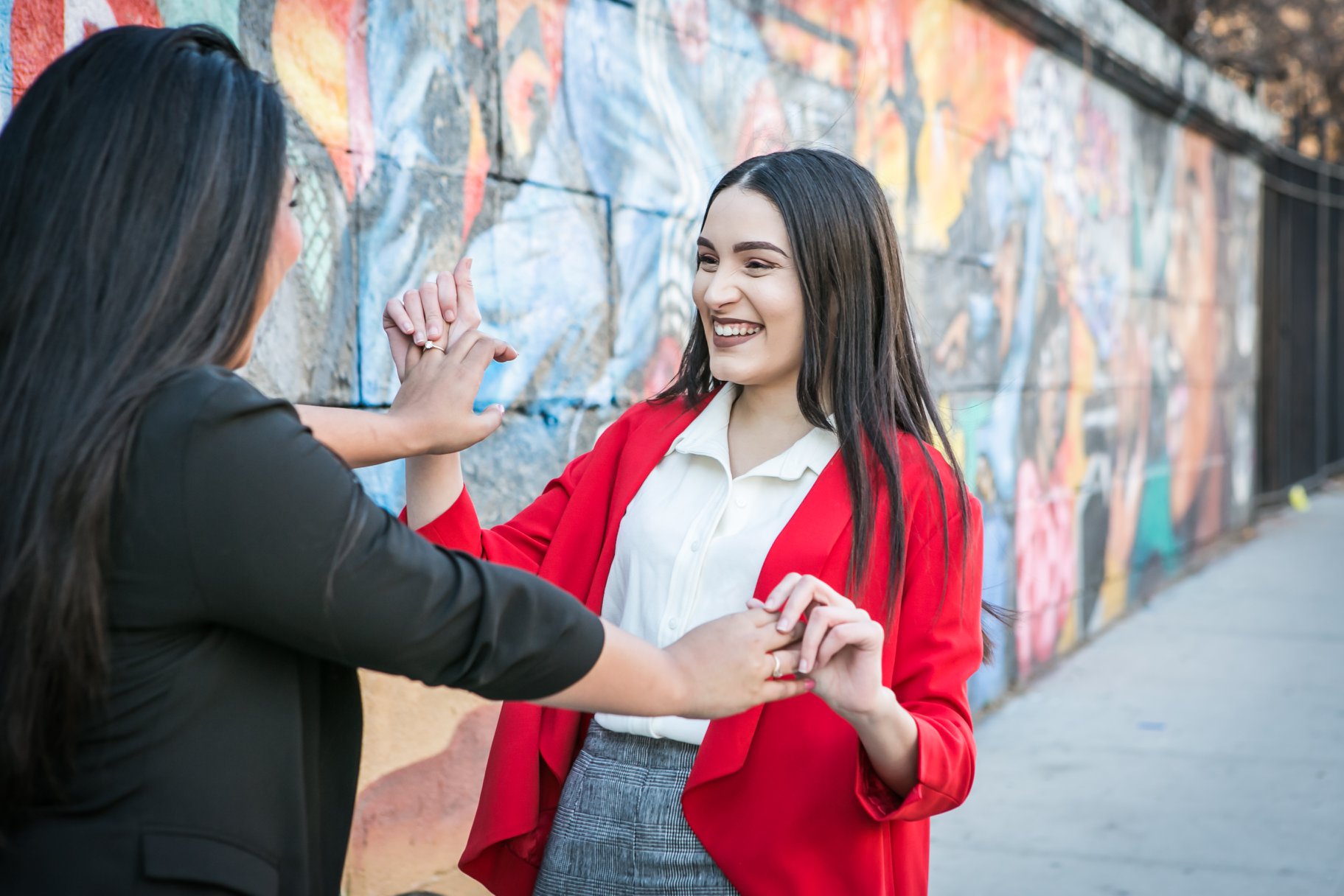 It goes without saying that healthy, supported and happy employees create great places to work. When people are happy, they are more efficient and creative. Over the years, we've learned a lot about how the financial health of employees plays a big role in their overall well-being and happiness—and directly correlates to the bottom line of their employer.
As part of our mission to support the health of our city, we are proud to support local businesses and nonprofits as they support their employees. Through our collaboration with Neighborhood Trust Financial Partners, New York employers can now offer your employees free, financial counseling and access to our Employee Opportunity Loan which helps employees bridge the occasional gap between unexpected expenses and available savings. Designed to support the financial stability, health, productivity and overall vibrancy of employees and serve as a voluntary financial benefit for New York employers, The Financial Empowerment Program offers the following, free benefits:
Free, Financial Counseling. As the largest provider of financial services to nonprofits in New York City, Neighborhood Trust Financial Partners provides financial counseling services via phone, Skype, and mobile. The service offers each employee a trusted relationship and action-oriented counseling. Normally priced at a minimum of $20,000, this service is free to your employees.
Employee Opportunity Loan Up to $2500 with no minimum credit score requirement, this Spring Bank personal loan offers your employees security when an emergency arises. The Employee Opportunity Loan eliminates the need for payroll advances and with on-time payments, helps employees build credit and save money, too. Payments are directly deposited from payroll to a savings account.
We found that financial counseling when supported by access to an affordable, small-dollar loan provides a comprehensive financial health benefit. Oh, and did we mention that The Financial Empowerment Program is free to employers? Zero costs to employers. Zero set-up hassle. Via our fintech tool, we take care of all the details.  For more information contact our Director of Consumer Lending, Melanie Stern at [email protected] or 718-879-5198.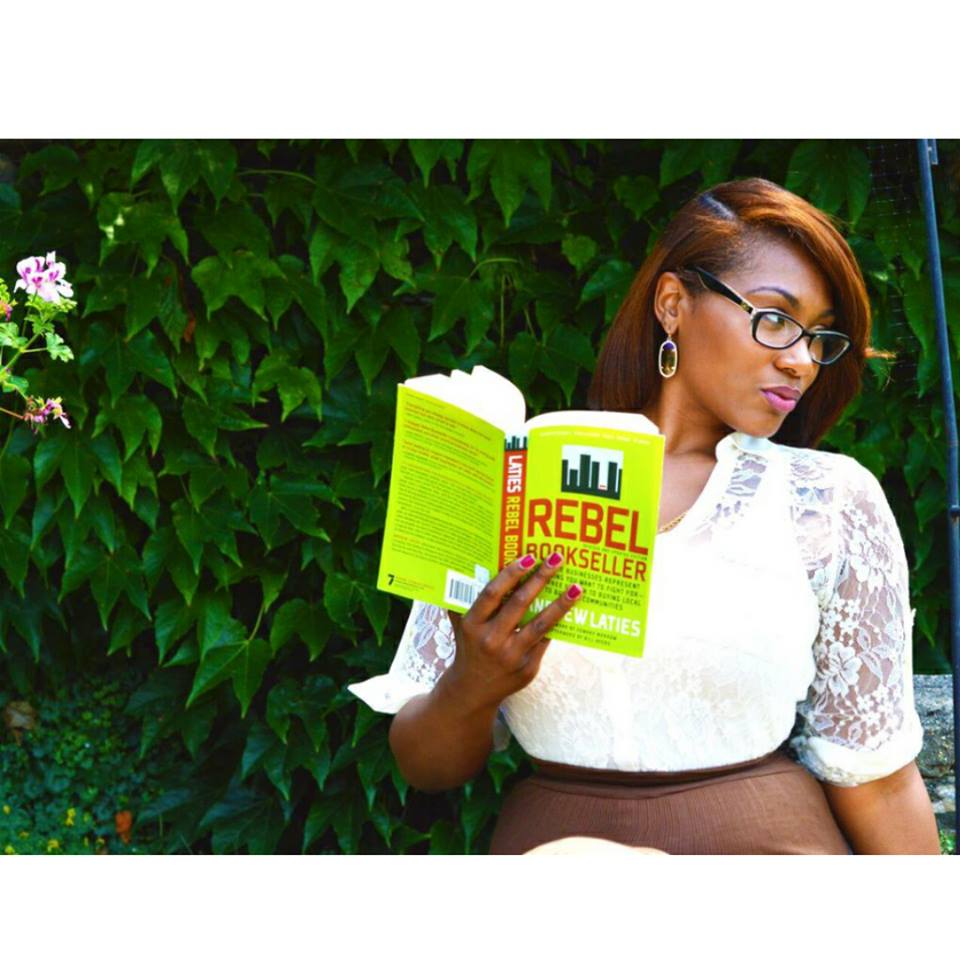 Photo Credit: The Lit. Bar
It's time to get LIT. Or rather, get to The Lit. Bar. As in, pull up to a wine bar made of books with a mocktail or latte and do the unthinkable. Read a book with pages and ink. Maybe you'll read about the rich history of the Bronx or about local women's issues or Edgar Allan Poe, a Bronx resident. Regardless, cozy up and join in on the beautiful non-fiction story of the only bookstore in the Bronx called The Lit. Bar.
Founder, change-maker, and resident of the South Bronx, Noelle Santos has given her heart and soul, everything she has to bring the Bronx into the current narrative and reputation of New York City as the literary capital of the world. Her goal is to help create intellectual visibility in the Bronx.
"In this climate, it's important to arm communities with education. We have to save ourselves," says Santos.
Originally, Santos' goal was to get her education and leave the Bronx. She measured her success by how far away from the Bronx she moved. Her goals changed after she was inspired by a Facebook petition to save the Barnes and Noble in Co-op City in 2014. Learning that in a borough of 1.4 million people with ten colleges, the only bookstore was fighting hard to keep its doors opens, hit Santos hard.
"We need more jobs and training in the Bronx. We see the progress and we see development, but not for the existing community at scale. We are facing displacement and I want to make sure our community has a seat at the table. It takes one of us to spark the change. This can inspire a whole generation that feels powerless and beat up to take action," says Santos.
So she dove in. She volunteered with local bookstores to learn about operations. She wrote a business plan and came in second place in a competition among 360 NYC startups. The local buzz began and her Bronx-based book club soon grew to a community of 650 women, 50 of whom regularly attend. And then, she raised $100K in 37 days via a crowdfunding campaign, followed by another $75K.
"I don't think I thought this big. I didn't know I could raise money or have a successful campaign or grow a following or win a competition," says Santos. "And now this is so much bigger than me. We are a community and people are pushing me."
Not only will they have a plethora of juicy literature, poetry slams, artistic competitions and local book readings will be in regular occurrence. Doors open later this summer and people can't wait. The Lit. Bar's social feeds are full of folks asking how they can support.
As a fellow local business, paving the way in the Bronx for a new narrative of financial inclusion we are proud to support Noelle Santos and her team at The Lit. Bar. Read more about The Lit. Bar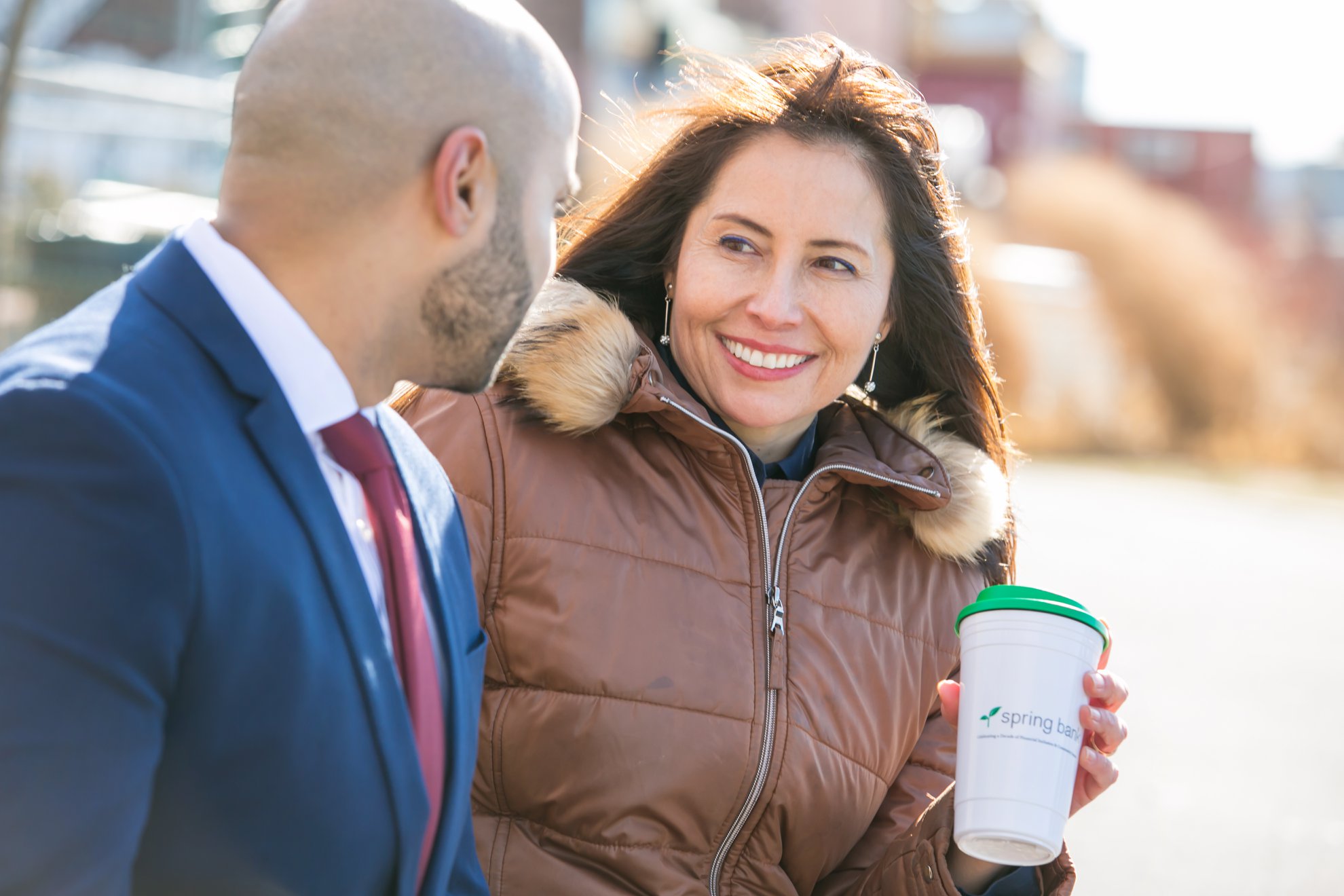 This just gives us another reason to say THANK YOU. We are honored to be awarded as Best for the World for our Customers for the second year in a row by B Lab, the nonprofit organization who certifies B Corps. Among the 2500+ B Corps across 67 countries, we've scored 55 points in the Customer Section of the B Impact Assessment during our 2018 re-certification.
In the case you're not totally familiar with what a B Corp is or why any of this matters to us, here's a quick breakdown (and hopefully, useful information if you're business is considering certifying). First, becoming a B Corp—as in filling out the B Impact Assessment (BIA) and organizing the documentation–requires executive buy-in and commitment to resources like employee time. Melanie Stern, our Director of Consumer Lending, has fearlessly led us through the BIA twice.
"It's a tough assessment process. For us, we are honored to have a third party, nonprofit affirm that the work we do is valuable," says Melanie.
Some of the points on the BIA—which is broken into five sections: Governance, Workers, Community, Environment and Customers– will be easy to obtain because it's likely you're already doing these things. For us, serving underbanked customers is our focus. We are continually innovating to better meet their needs. So scoring 30 points for "Serving in Need Populations" was easy for us. Our affordable, small personal loans are designed to help people build credit and save money. But we don't go it alone. Our partnerships with financial literacy organizations, like Green Path Financial Wellness and Neighborhood Trust Financial Partners, support the financial health of our customers. These partnerships helped us score another 11.4 points in the Customer Sections called Targeted for Investment and Leadership and Outreach which ask questions about loan size, communication with clients, services and industry certifications and ratings. Our CDFI (Community Development Fund Institution) certification, for example, pulled in another 5 points.
To us, the BIA simply verifies that we are on the right path to achieving our mission of financial inclusion and prosperity-building by serving the needs of under-served consumers and small businesses in New York City with affordable and transparent banking products. The BIA and our integrity to create value for the B Corp community keep us accountable to walking the talk.
We are grateful to be part of such an innovative movement of business leaders. And to have the best customers in the world. Thank you for trusting us with your finances, for supporting us as a local community partner and for working hard to make NYC the best city in the world.
Read about the other companies like Patagonia, King Arthur Flour and Green Mountain Power who have also been awarded as Best for the World. And if you're part of a B Corp in the NYC metro region, join the B Local NYC Chapter! Contact our Director of Marketing, Julie Fahnestock, at 718-879-5000 for more information.
Proud & Grateful,
The Spring Bank Team