Credit Builder Loan
Interested in more information about our Credit Builder Loan? Please fill out the form below and we will contact you.
Credit Builder Loan
Whether you're starting out or starting over, a Credit Builder Loan is a great way to build a healthy credit score. The loan proceeds are placed in a savings account to secure the loan. Each month we report your payments to the credit bureaus. When you make the final payment, the loan proceeds are available, or you may continue to build your savings. If your credit is not where you want it to be, this small loan can help you get there.
CD Secured Loan
The CD Secured Loan is a secured personal loan where you can borrow money against a new Certificate of Deposit. Each month we report your payments to credit bureaus, which can help you establish a good and healthy credit score.
Loans with Benefits
All our accounts come with incredible benefits and services:
Building Financial Wellness
Through our partnership with the national nonprofit, Greenpath Financial Wellness, Spring Bank customers can access free one-on-one financial counseling or other GreenPath programs and services.
Other Important Benefits of all Spring Bank Consumer Loans
Simple online application process--apply from anywhere, anytime
No Prepayment Penalties
No Hidden Cost
Opportunities to build credit and savings
One Application Fee. No Hidden Costs.
The loan process is simple and the costs are transparent.
No Prepayment Penalties
You can prepay your loan anytime without incurring any fees.
Simple to Apply
From application to closing, the loan application process is completely automated. Use your computer or mobile device to get started.
Opportunity to Build Savings
Your Spring Bank savings account we have made it simple for you to build savings.
Opportunity to Build Credit
With on-time payments, you can create or improve your credit score.
Use of Your IDNYC
We are all about expanding access. That is why we accept IDNYC as a primary form of ID for account opening or loan processing.
Schedule an Appointment
Ready to grow with us? Come in and talk to one of our account managers to see how we can help. You can open a checking account, apply for a loan, open an IRA account and much more. Use the form below to schedule an appointment: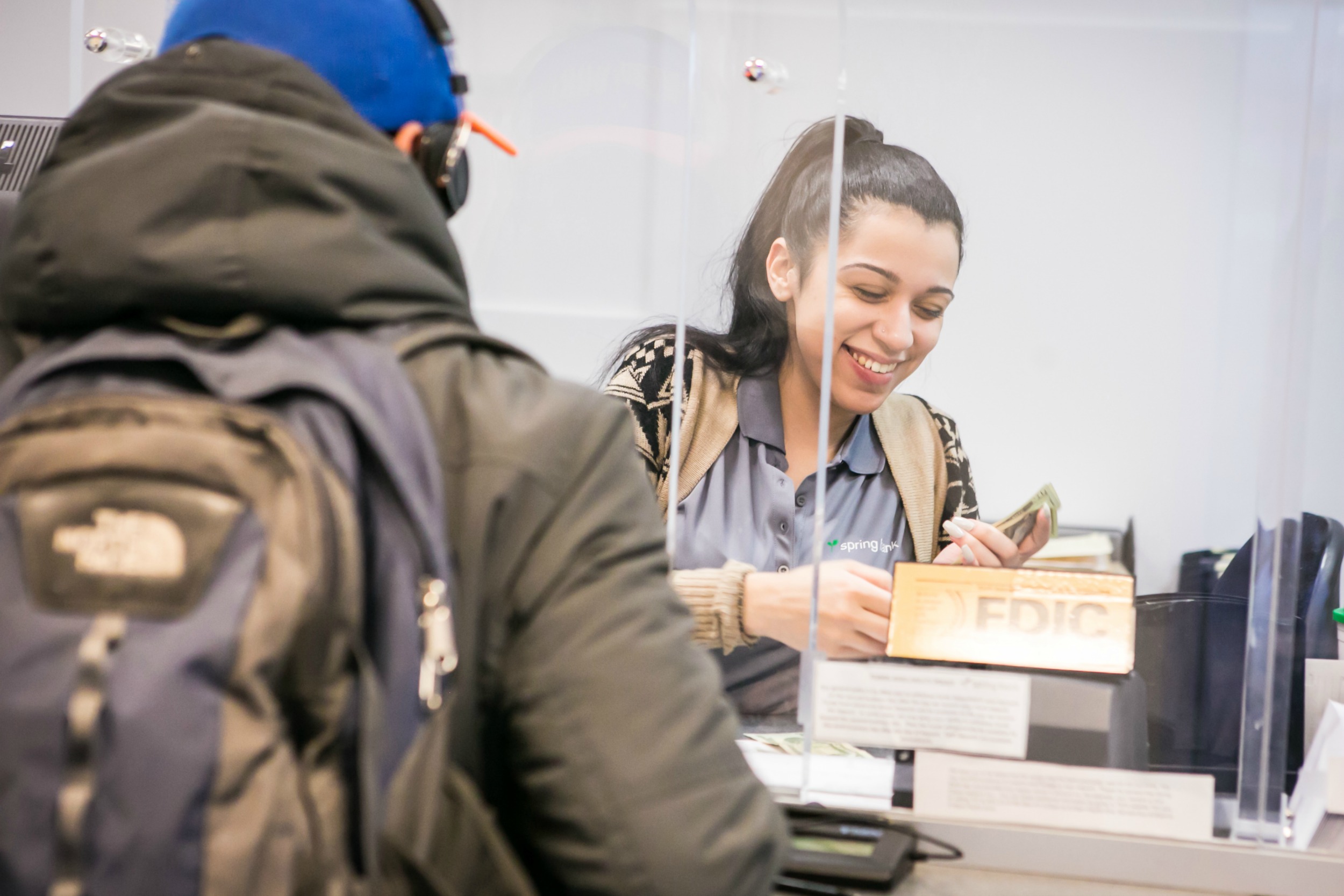 Have any questions? Stop by a branch or call us at (718) 879-5000.
Our Promise
We don't take it lightly that you trust us with your money. In fact, the best part about working here is getting to know our customers and their families. You'll soon find out that you are far from a number here. On the contrary, you become part of the Spring Bank Family. We can't wait to get to know you.
Explore Other Loan Products