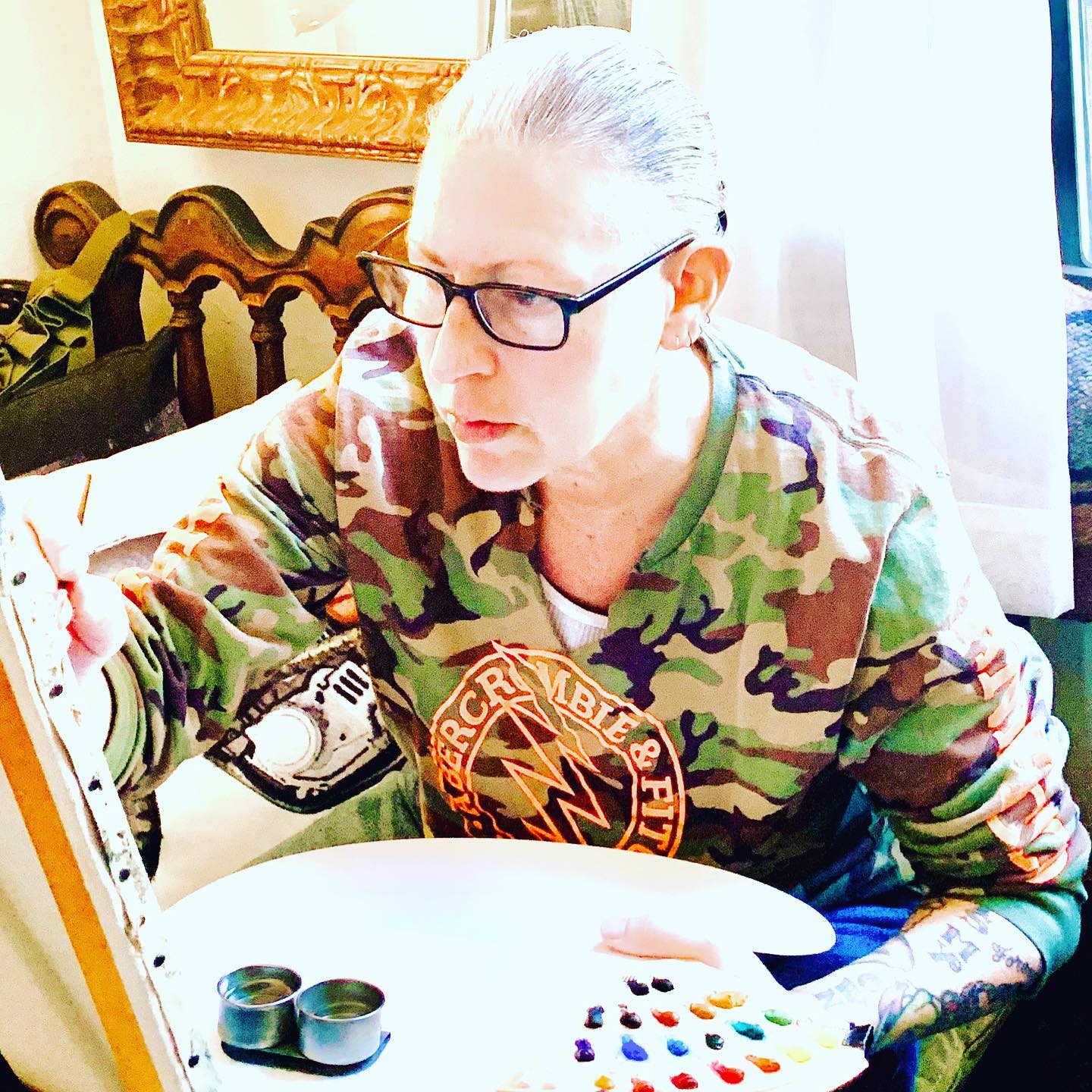 A Small Business PPP Story
New York City has long been known as a national and international artistic beacon. While the numerous theatres, museums, concert halls, and galleries are the lifeblood of our city, there are also, behind the scenes, hundreds of small businesses that help make our city's arts scene the best in the world. Chelsea Restoration Associates Inc. is one of those small businesses whose work you may have seen without even knowing it.
Founded in 2004 by John Powell and Amy Sokoloff, Chelsea Restoration is one of New York City's premier art restoration and conservation studios. They restore and preserve fine paintings that are exhibited in our city's finest museums, galleries, and dealerships–and they do it from right here in the Bronx!
"It doesn't matter if the work of art is a family heirloom or something you bought at the flea market, we will restore it," explains Amy. "We work on paintings that range from $100 to $20 million."
When COVID-19 hit, the arts were devastated. Without the ability to open venues, artists and the organizations that support them were forced to adapt to a new reality. We are proud to have helped Chelsea Restoration­ during this challenging moment for our city's arts community with a Paycheck Protection Program (PPP) loan.
"I am extremely thankful to Spring Bank," says John. "When the pandemic began, our business flatlined. We did not know how we were going to get through it. But then Spring Bank came along, and they answered all of our calls and emails. Whatever we needed, they were there. Thanks to them, we secured two rounds of PPP funding."
Before coming to us, Chelsea Restoration tried to get assistance from a large financial institution but was ignored. Small businesses often are. But not with us. As a community bank, we exist to provide personalized and affordable services to all individuals, small businesses and nonprofits.
"We knew that adapting to the pandemic was going to be difficult because so much of our work cannot be done remotely," says Amy. "But the PPP loan gave us the time to do that. We pivoted to host client consultations and meetings virtually which allowed us to continue our work safely."
"But it went beyond that," she continues. "Securing the PPP loan gave us the flexibility to automate a lot of our business processes. Rather than managing our inventory and payroll manually, we can now do it automatically. The benefits will outlast the pandemic because we'll be able to serve more clients."
And now, Chelsea Restoration can rehire and employ more people.
"Before the pandemic started, we hired an NYU intern who moved home because of the lockdowns," says John. "The PPP loan enabled us to hire her back; it prevented one less artist from leaving New York City."
We know the arts are what make New York City so vibrant and unique. We are proud to have helped when the pandemic disproportionately impacted this vital industry. If you are interested in learning more about how we support the arts, check out our work with the Bronx Museum of the Arts. You can also read more about our PPP lending work here.