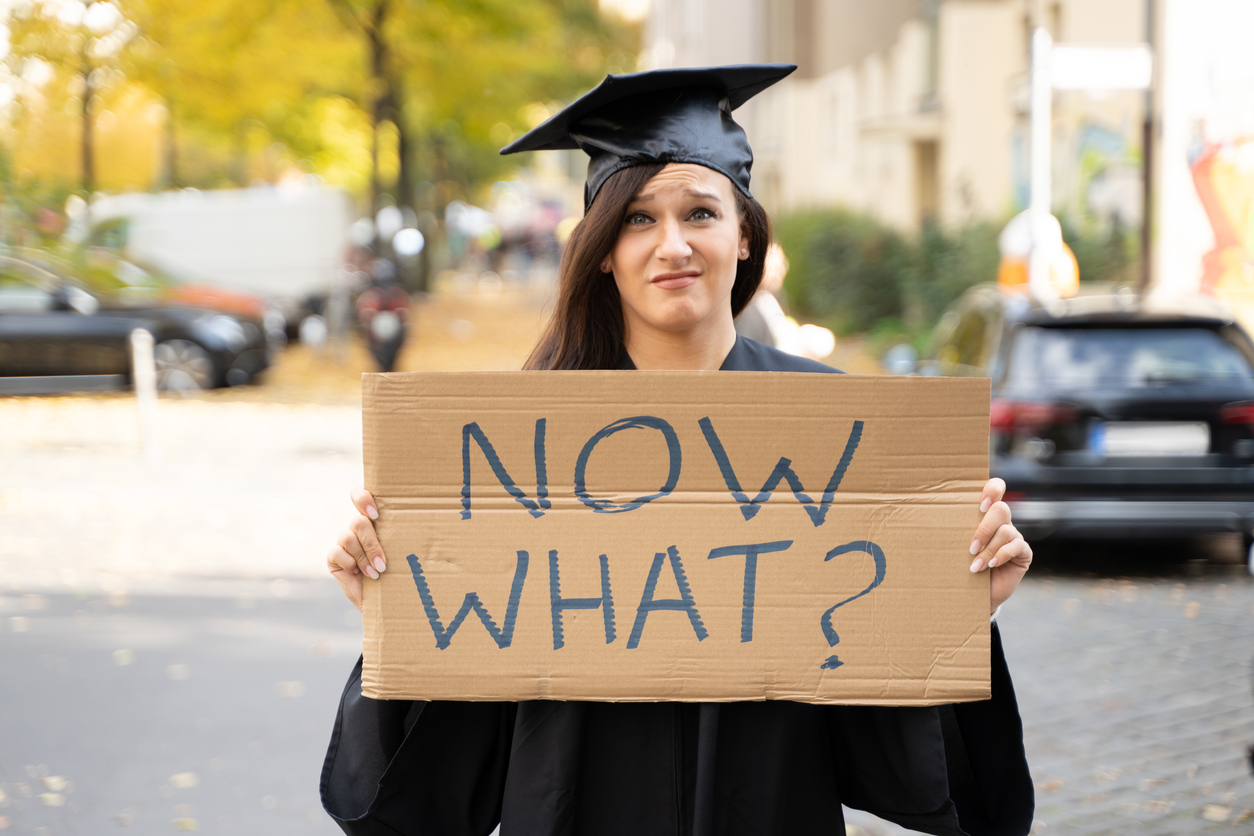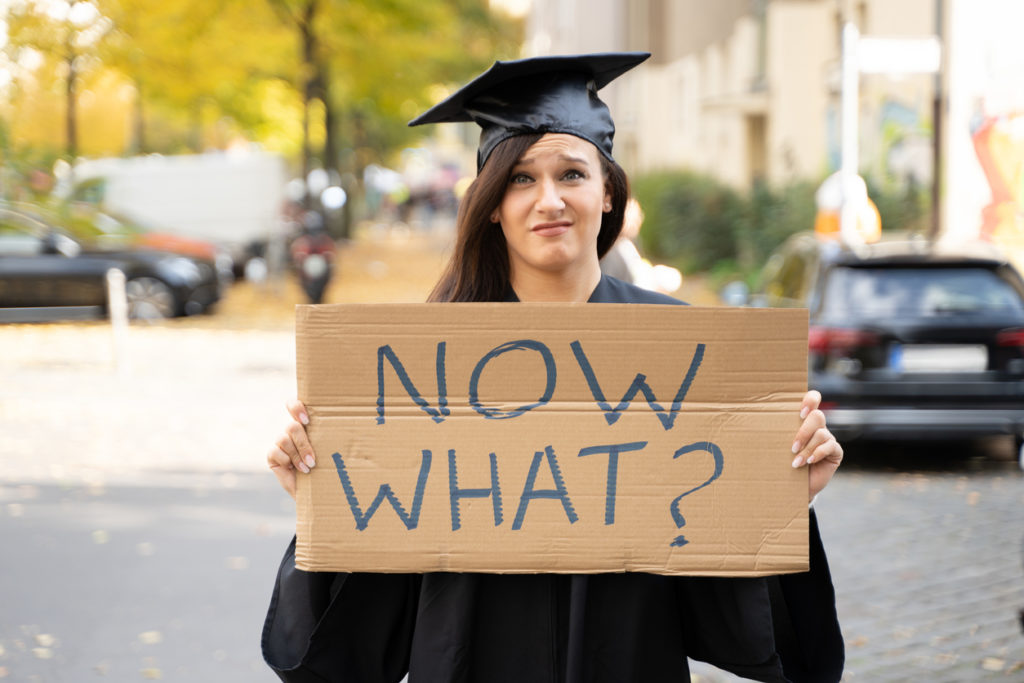 After a historical hiatus throughout the pandemic, borrowers now face federal student loan repayment. Evaluating your full financial picture and making a repayment plan can go a long way toward reducing stress and uncertainty. Unsure where to start? Here are a few tips from our nonprofit partner, GreenPath Financial Wellness. 
Verify servicer(s). 
As an outcome of contract transfers and terminations mid-pandemic, your servicer(s) may have changed since 2020. You may need to confirm who will receive future payments and ensure they have your updated contact information. 
If you have private loans, review any correspondence you've received from your original loan servicer, reach out to your school's financial aid office for help tracking that information, or visit AnnualCreditReport.com for a free weekly report that lists loans in your name.  
If you have federal loans, visiting the Federal Student Aid website is the simplest, most efficient way to access your federal loan information and verify current servicers. You'll first need to log in with your FSA ID (create one here if you don't have one already.) Once logged in, you can view your original principal amount, current balance, and interest rate as well.
Evaluate repayment. 
A lot can change in three years. Is your student loan payment still affordable? Check out the Department of Education's Loan Simulator to help decide what repayment strategy fits your priorities—for example, do you value a lower monthly payment or a faster payoff? Look into an income-driven repayment plan that considers your current earnings and can lower your monthly payment. 
Set aside savings.
Once you know your monthly loan payment, transfer that amount to a separate savings account, starting immediately. By accounting for this reduction in your budget sooner rather than later, you'll lessen the initial impact of repayment (since you'll now have money set aside), and you'll be back in the habit of making this a monthly routine. With one of the best savings accounts online, we offer competitive interest rates to help you save while you repay. 
Consider consolidation.
Depending on whether you have federal loans, private loans, or a combination, loan consolidation could potentially reduce your payment burden. For federal loans, you can apply for a Direct Consolidation Loan, which allows you to combine education loans with zero application costs, and most people complete the process in 30 minutes or less. 
Seek support.
If you're feeling overwhelmed at the prospect of repayment, you don't have to figure it all out on your own! AS a community bank in Bronx, NY, we partner with GreenPath Financial Wellness, which offers free student loan counseling. GreenPath counselors help you look at your total financial picture to develop a personalized repayment plan, including how to simultaneously contribute to your personal savings account as you get out of debt. 
Learn more about our partnership with GreenPath Financial Wellness and how you can access free financial counseling.  
This article is shared by our partners at GreenPath Financial Wellness, a trusted national non-profit.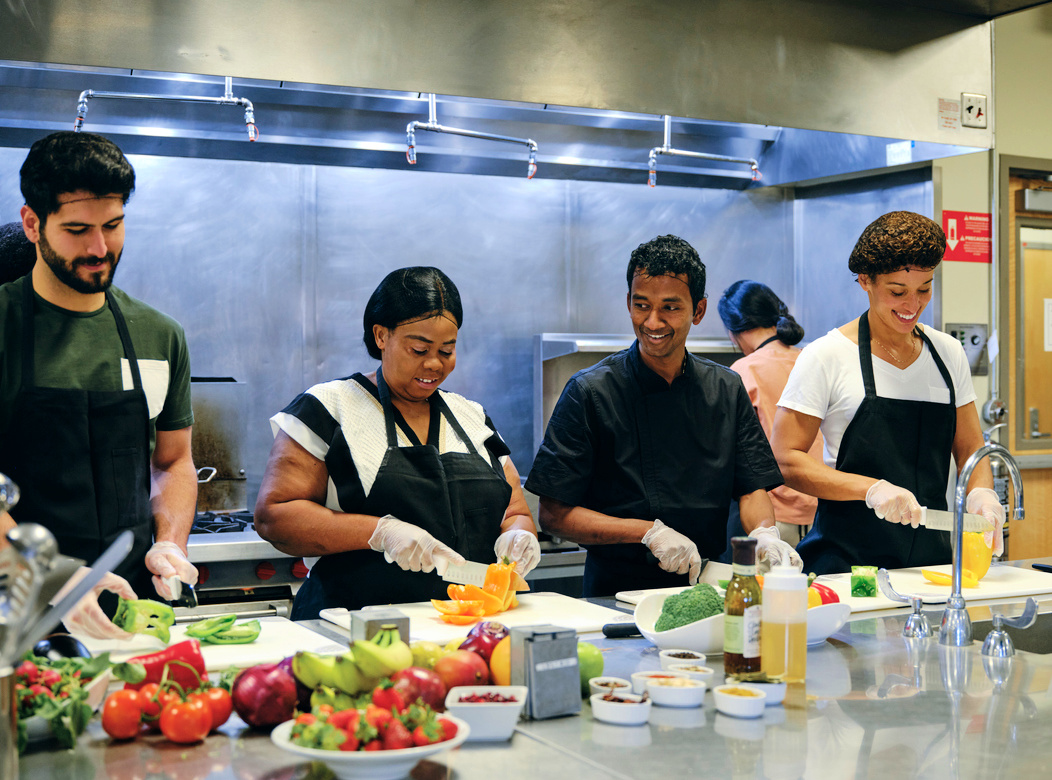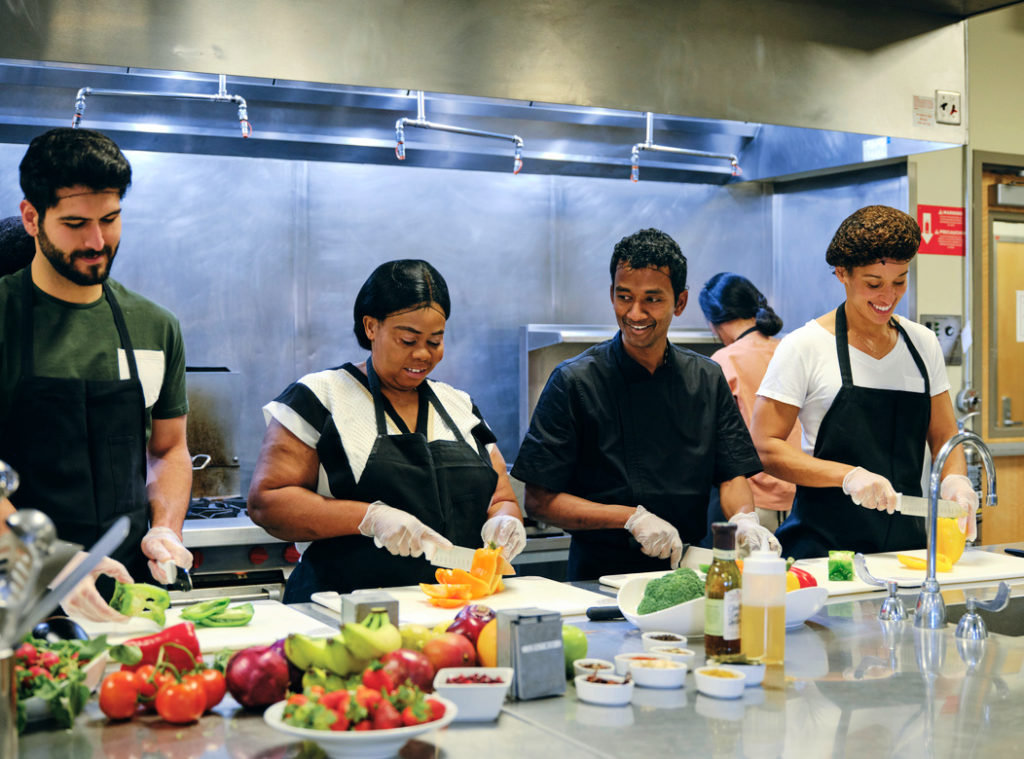 A Small Business Feature
Imagine what it would be like to feed the entire city of New York. Great Performances considers every community they touch in the course of their business. Founded in 1980 as a catering and event staffing agency, their mission was to offer a flexible source of income for women in the arts. Forty years later, Great Performances is one of the city's most highly regarded catering companies, serving delicious food and providing impeccable service while maintaining a deep commitment to giving back to their communities.
From the Apollo Theatre to the Wollman Rink and parties for every occasion, Great Performances offers dining and wait staffing for private events, nonprofit galas and fundraisers, and corporate engagements. As a leader in the hospitality, catering, and events industry, they set the bar for industry best practices in food security, education, sustainable agriculture, and community development, and they constantly innovate to improve their environmental and social impact. For example, in 2006, founder Liz Neumark established Katchkie Farm in Hudson Valley, becoming the nation's first caterer to own and operate a NOFA-certified organic farm. The nutritious fresh produce grown at Katchkie is a source of inspiration and ingredients for Great Performances chefs.
"It is always a great privilege as a chef to be able to collaborate with a farmer. Once a vegetable has been put into the ground, I feel it's my responsibility to think about how to utilize it best. This not only goes for the main part of the plant but the whole plant. A good example of this is basil: I won't just use the perfect leaves but also use the buds and flowers that have a huge amount of flavor and dry very well. These can be incorporated into pesto in the fall," shares Andrew Smith, Culinary Director at Great Performances.
Almost all resources from the farm are intentionally utilized. For example, edible blossoms grown through the warmer months are dried for autumn meals. Great Performances collaborates with its partners to distribute CSA shares at local food pantries and community refrigerators. Upcycling, fermentation, and pickling are the cornerstone of all products that come into the Great Performances kitchen," says Chris Harkness, Chief Operations Officer at Great Performances.
During the pandemic, Great Performances provided emergency food services for first responders and frontline healthcare workers and meal services for homebound seniors. They also actively support initiatives such as Grow NYC and City Harvest that are nourishing the city.
With an eye always on impact, Great Performance Catering supports healthy nutrition. They offer Embrace: Wellness at their corporate dining locations, providing tips, recipes, and menus that support healthy eating. In 2007, Liz Neumark founded The Sylvia Center to help teach youth and their families about the connection between food and health. And in 2022, the company also re-established Mae Mae Café as a vegan cafe and plant store on the first floor of their Bronx commissary in Mott Haven.

At Spring Bank, we value Great Performances' business model rooted in partnership, arts, and sustainability, and civic responsibility. With over 1,000 employees, Great Performances is an essential NY institution, and we are proud to support them with their banking and financial needs as a local bank in the Bronx, New York.
Learn more about the impact of Great Performances in their communities. Follow them on social media. And if you're looking to join an exceptional team, they are hiring now, especially in wait staffing.
No matter the size of your business, we have the resources and personnel to support your business. When you have a small business account with a small bank in NY, you'll get the same offerings that you can get from a big conventional bank but with the personal customer service that you just can't get anywhere else. And if you're a small business looking to open a new business bank account or curious about our services, contact us.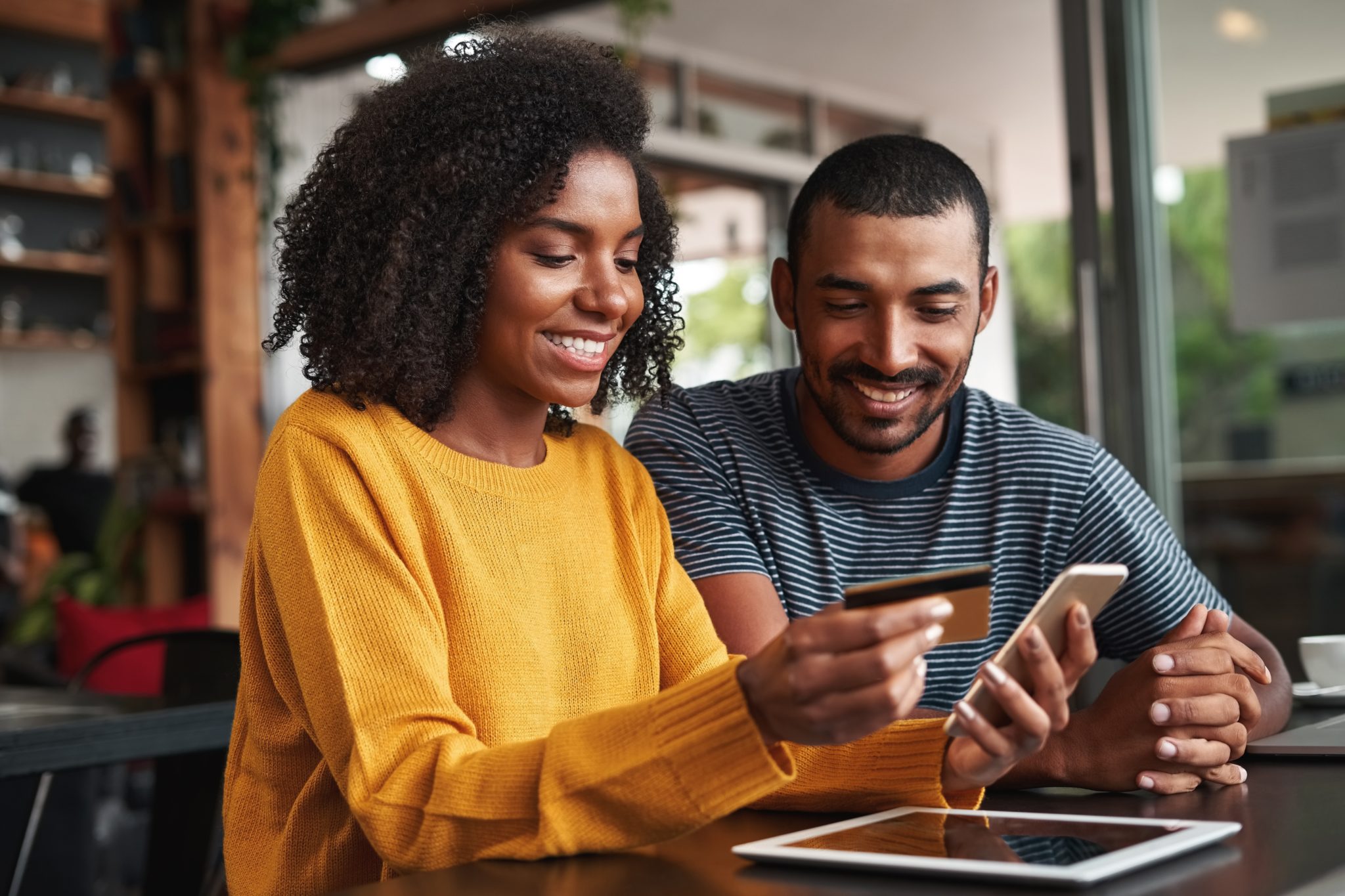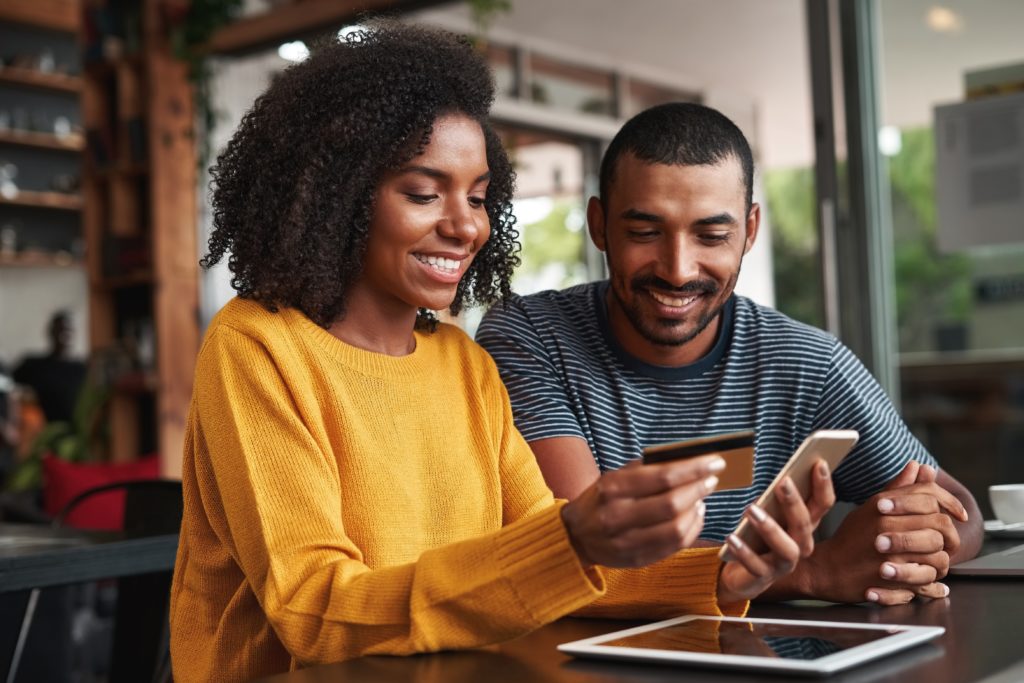 Did you know that you can earn rewards just by using your Spring Bank debit card?
In today's economy, we understand you are looking for ways to maximize every dollar. Our  ScoreCard® Rewards Program does just that. When you enroll your debit card linked to your personal checking account or business checking account, you'll be able to earn points on every dollar you spend, which you can redeem for unique rewards. For example, you can cash in your points for new technology, home goods, travel, entertainment, and more.
And we are happy to announce that we've recently made some upgrades to get you even more perks!
You can now save money on your purchases at select Walmart and CVS stores by redeeming your points as cashback on the spot. You automatically accrue points when you open a personal checking account or business checking account with us.  With our new cashback option available at select Walmart and CVS locations, you can save money on your transaction using your Spring Bank debit card at the register or self-checkout.
Here's how to earn and start redeeming your ScoreCard® Rewards:
First, create a ScoreCard® account so you can access the points you accumulate with your Spring Bank debit card.
Make purchases with your Spring Bank debit card from your personal checking account or business checking account as you usually would – both are eligible to earn and redeem points.
Redeem your points for travel, merchandise (i.e., electronics, appliances, and more), or experiences such as concerts and special events.
Remember, you can earn points even faster if you hold multiple debit cards by accruing points from all your cards into one rewards account. In addition, households who have multiple Spring Bank debit cards can join their accounts to build points and earn rewards faster.
Finally, don't forget to take advantage of two great promotions with our ScoreCard® Rewards Program today:
Receive 2,500 bonus points when you enroll in ScoreCard® Rewards and complete your first eligible purchase with your Spring Bank debit card.
Our annual birthday gift to you! When you enroll in ScoreCard®, you automatically receive 500 bonus points on your birthday every year — on us.
Get the most out of your spending by signing up for ScoreCard Rewards today! You deserve the perks. Receive 2,500 bonus points when you enroll and make a purchase. Learn more.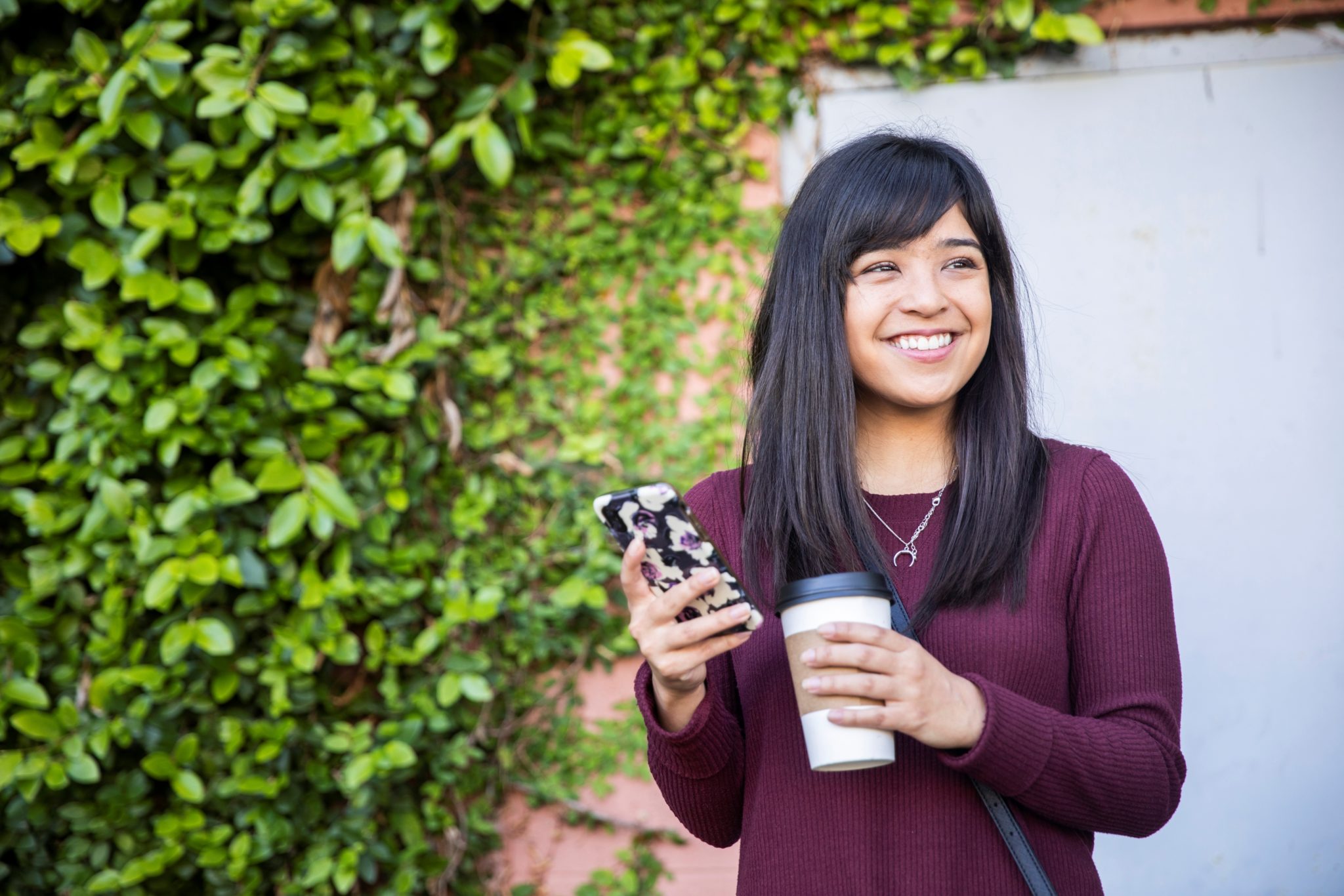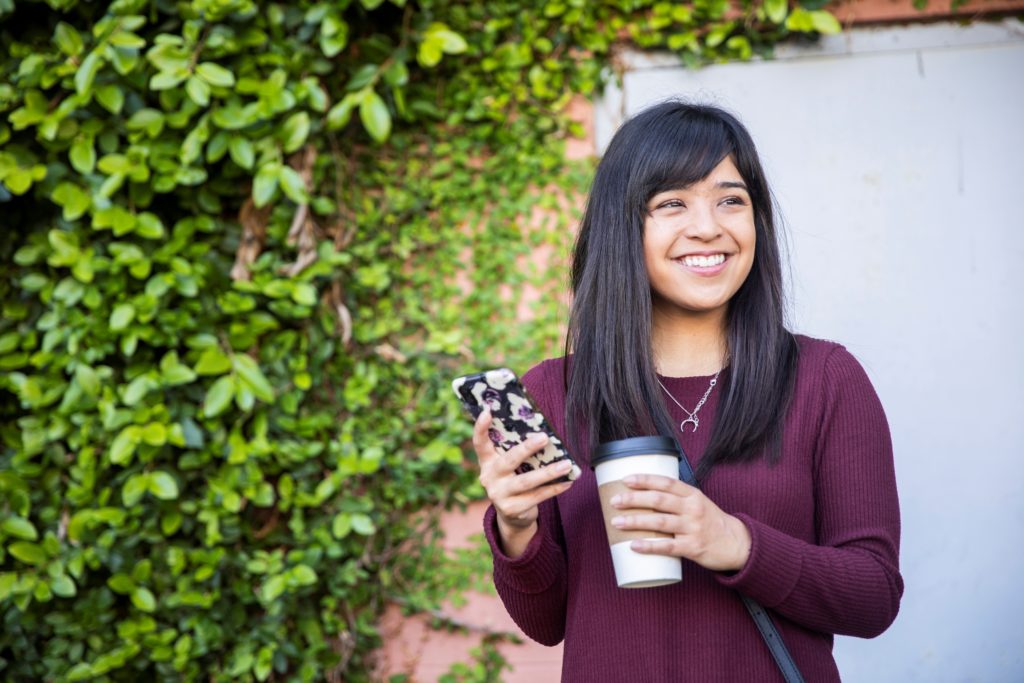 Long gone are the days of receiving documents about your financial information as a hard copy in the mail. Physical copies come with risks and inconveniences. For example, if you live in a multi-unit apartment complex, your mail might get sent to the wrong recipient. Also, accumulating documents can take up extra space in your apartment. Take the easy, efficient, and environmentally friendly route with E-Statements: paperless financial records you can access through your mobile and desktop devices.
With E-Statements, you can access your personal checking account or business checking account activity with just the click of a button. Enrolling is extremely simple. All you need is an email address, and you'll have 24/7 access to your monthly statements through the Spring Bank mobile app. You'll never have to print or recycle your statements ever again. Plus, enrolling in e-Statements is completely free and eliminates the monthly service charges that mailed statements incur.
As a bank in New York, we know how busy life can get in the city. So, save yourself time, money, and stress by taking the easier route with E-Statements. This feature grants you access to your financial information whenever you need it and supports our climate goals as a B Corp and member of the Global Alliance for Banking On Values.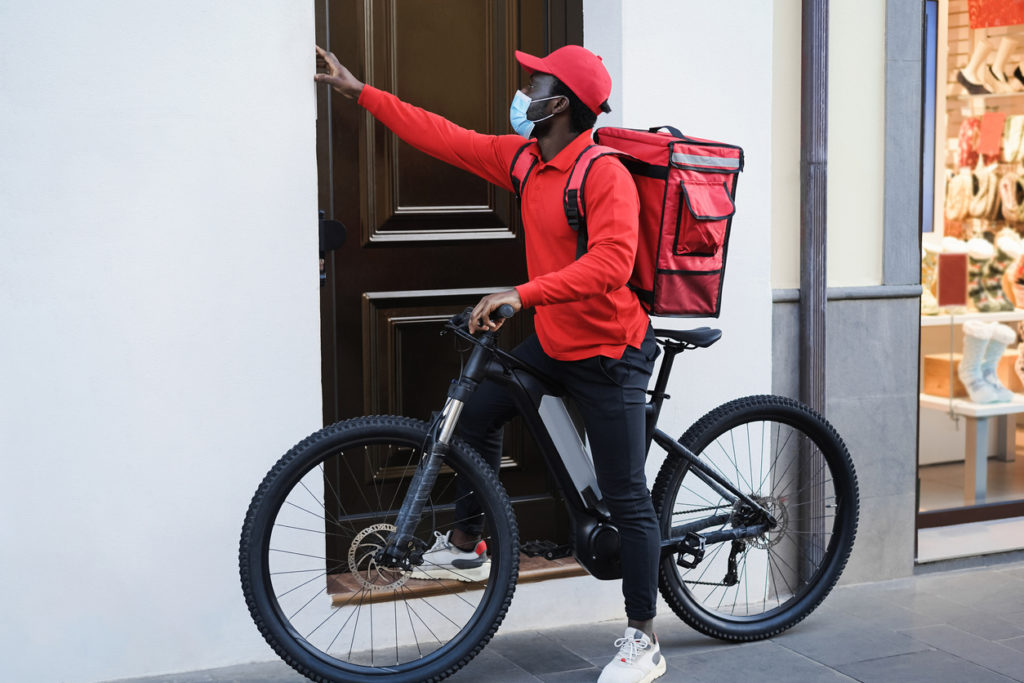 Join Us, The Equitable Commute Project, & Propel Bikes on July 31st at the Brooklyn Navy Yard
Are you a delivery worker interested in upgrading your e-bike?
In case you haven't yet heard, New York law requires that by September 2023, all e-bikes sold in New York City must be UL-2849 certified. Because of recent fires caused by lithium batteries, this legislation is intended to keep New Yorker bikers safer with the highest safety certification available today.
As a proud member of the Equitable Commute Project, we are excited to invite you to join us for our first Bike Trade-In Event on July 31st at the Brooklyn Navy Yard [134 Flushing Ave, Brooklyn, NY 11205] along with Senator Chuck Schumer, Congresswoman Nydia Velasquez, and other officials. Our partner, Propel Bikes, will provide the new Tern Quick Haul e-bike, UL2849 certified, with two Bosch batteries. They will also offer test rides on July 12th and July 19th.
To be eligible, participants must own the e-bike and bring in their bike and at least one battery for recycling. All trade-in vehicles will be safely and sustainably recycled by My Battery Recyclers.
Take Advantage of our GoGreen Cycle Loan
At our first trade-in event, selected delivery workers can trade their e-bike for discounted UL-certified e-bike. The first 25 participants will be eligible to purchase a Tern Quick Haul e-bike with two Bosch batteries for $1,900 (plus tax). This represents a 40 percent discount from the retail price of $3,775 (plus tax). Old vehicles and batteries will be safely recycled. To cover the balance of $1,900, drivers selected for the trade-in event can apply for our GoGreen Cycle Loan.
The loan has no credit score minimum requirement, and loan applicants can use IDNYC as their primary form of identification. While no prior relationship with us at Spring Bank is required, we hope you'll consider opening a personal checking or savings account as the most efficient way to process and make payments on a loan. As a mission-based bank, we will be happy to have you as a customer.
Learn more about the great work of the Equitable Commute Project, the E-Bike Trade-In Program, and how our GoGreen Cycle Loan works.
Questions about the Equitable Commute Project? Contact [email protected]
Questions about our GoGreen Cycle Loan Program? Contact Katherine Martinez at [email protected]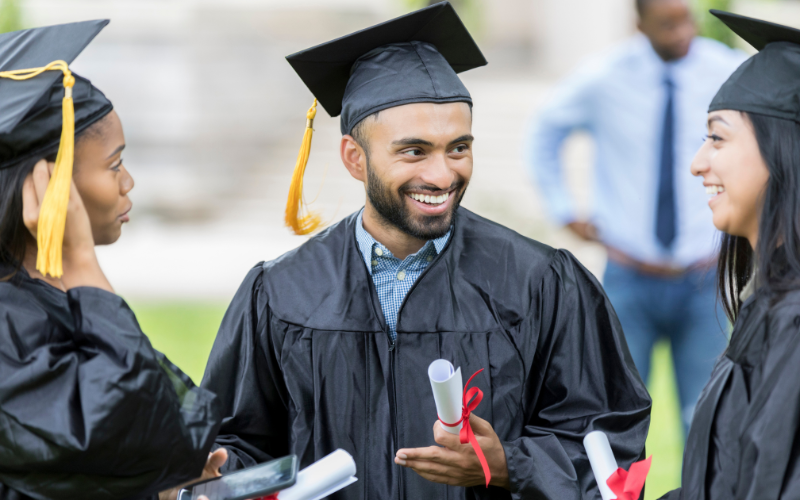 In Partnership with GreenPath Financial Wellness 
Congratulations to the Class of '23! For all of you donning caps and gowns (or for those who have a graduating family member), we've compiled some money management action items that can pave the path to future financial success. While everyone's financial circumstances are unique, it helps everyone to know where to start.
Build a budget. 
Creating a budget is the foundation of effective money management. Start by tracking your income and expenses in a personal checking account for 30 days. Most budgeting apps provide a visual breakdown of spending trends with suggestions on where to save. One standard budgeting method is to allocate 50-70% of your income towards necessities like rent, groceries, and transportation, 10-20% towards discretionary spending, and 20% to a personal savings account. Consider your financial picture and determine how you might include personal savings as a regular part of your budget.
Spend mindfully. 
While graduation is a reason to celebrate (and you should!), this is also a great time to practice mindful spending, especially if college — and the accompanying costs — are going to be part of your financial future. Differentiate between wants and needs and try only to buy items you can afford. This will help you avoid the accumulation of credit card debt.
Set up a personal checking account & personal savings account.
If you haven't already crossed this one off your financial bucket list, graduation season is the perfect excuse to do so. Opening a personal savings account and a personal checking account is the first big step toward financial independence. If you're ready to start your financial journey with one of just a few, mission-driven community banks in NY, we would love to support you.
To open an account, you'll just need a few things on hand:
Proof of mailing address
Your social security number or an ITIN
Government-issued ID (like a passport or driver's license)
Establish healthy credit. 
Building a positive credit history early in life lays the essential groundwork for solid financial health. Building good credit will benefit you when applying for loans, renting an apartment, buying a car, or securing specific job roles.
If your credit is not where you want it to be, we can help you get there. Our Credit Builder Loan was designed to help establish a healthy credit score and savings, a great tool to help people build credit for the first time. To start, the loan proceeds are placed in a personal savings account to secure the loan. Then, each month we report your payments to the credit bureaus. When you make the final payment, the loan proceeds are available, or you may continue to build your savings. Learn more about building credit through our Credit Builder Loan. You can also check out this article for easy-to-implement credit-boosting tips: 6 Factors That Affect Your Credit Score (And Simple Ways to Boost It).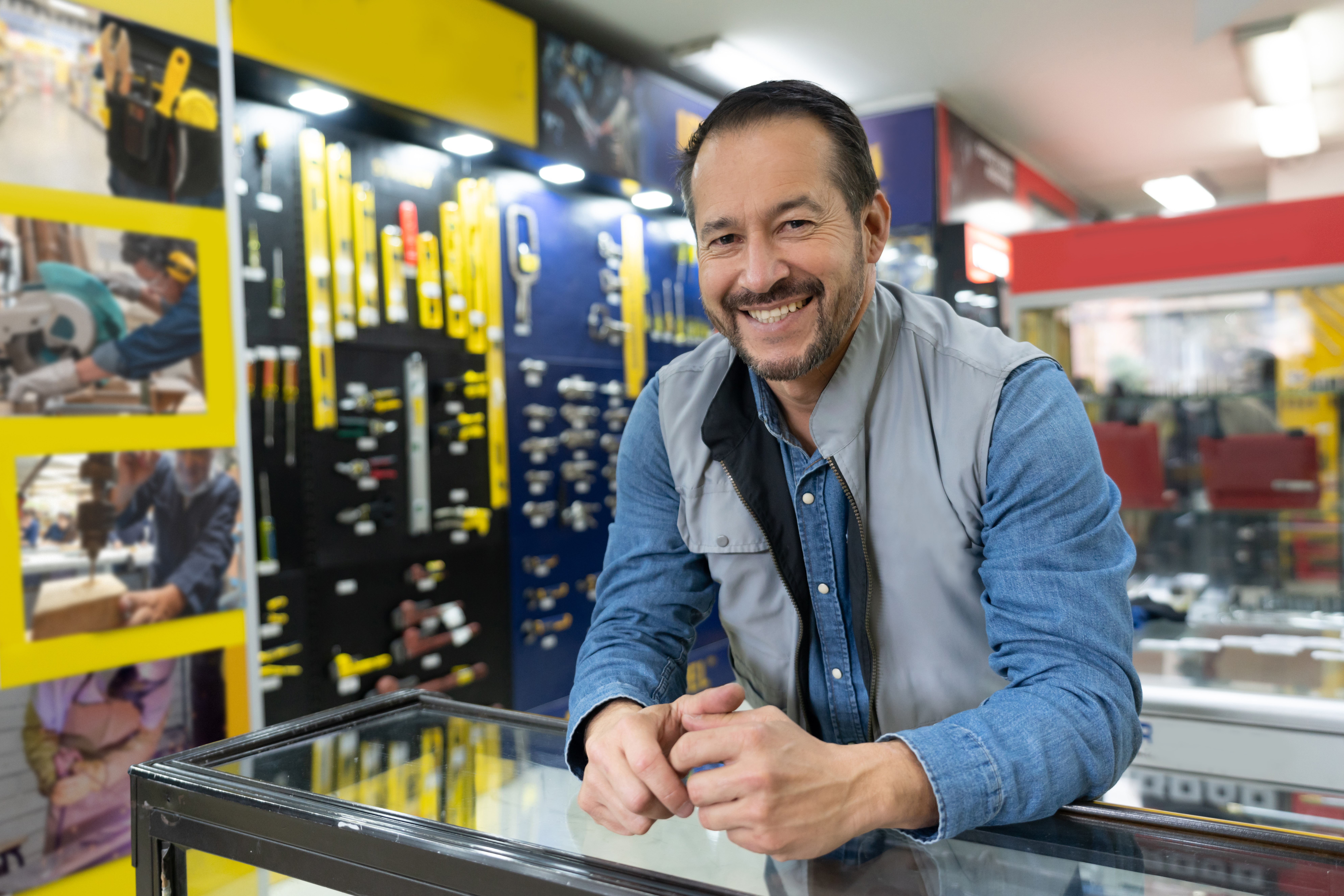 Empire Tool Rental, A Small Business Feature
"I know Spring Bank has my back. My business is built on relationships, and I can't speak more highly of the caring, quality relationship I have with Spring Bank." — Terry Fuhrman, CEO of Empire Tool Rental.
Born in Jackson Heights, Queens, native New Yorker & CEO of Empire Tool Rental, Terry Fuhrman, describes his entrepreneurial journey as an adventure.
"Business can feel like a merry-go-round. I didn't know how to start one, and I did. I didn't know how to sell one, and I did. You're always figuring out the next step," he explains.
What Terry is most certain of in his business journey is the invaluable importance of maintaining healthy, collaborative relationships. At the top of 2023, Terry expanded Empire Tool Rentals by purchasing a building in the Bronx from a landlord he worked with in his twenties. We are proud to have provided Terry with a commercial real estate loan for the purchase.
"In my much younger years," Terry laughs, "I was in the conference room of the property I just purchased, selling Gary Mahoney, the owner, rental tool packages."
Today, Terry is the proud owner of Empire Tool Rental, formerly known as Air Tools Sales & Repair, a one-hundred-year-old Bronx tool repair company. Located in the Mott Haven neighborhood of the Bronx, Empire Tool Rental rents, sells, and services tools and equipment for a wide range of customers – including contractors, municipalities, special events, and facility managers.
When Terry acquired the business from the owner and his friend in 2019, he brought his tool rental expertise as a secondary revenue stream.
We met Terry years ago through a mutual contractor friend, so when Terry needed guidance with a commercial real estate loan, he knew he could turn to Akbar Rizvi, our Chief Lending Officer. Like Empire Rental Tools, we are also a relationship-based business, and it was our privilege to be part of the growth of the century-old Bronx business.
"Not only did I expand my business, but the loan with Spring Bank also helped me purchase a real estate property which I can rent out no matter what happens with the market or the business," explains Terry.
For the next three to five years, Terry is focused on growth. With a new location in Florida and the expansion in the Bronx, he will continue to explore consolidation and acquisition opportunities. We look forward to supporting Empire Tool Rental along the way.
"The commercial real estate loan gave me capital to get going, and now I have a foundation. If you own a small business in the Bronx, Spring Bank is there to help you. Demetris saw the big picture for Empire Tool Rental. I can't talk more fondly about Spring Bank," says Terry.
We proudly support hundreds of small businesses like Empire Rental Tool across New York City with affordable loan products. We offer commercial, mixed-use, and multi-family real estate loans between $100,000 and $6,000,000. Our dedicated lending team will walk you through every step of the process and help you set up your new business bank account with access to all the great features of our business checking account, like Autobooks.
Learn more about small business accounts and how you can take advantage of our personalized approach to banking as one of the only community banks in Bronx, NY.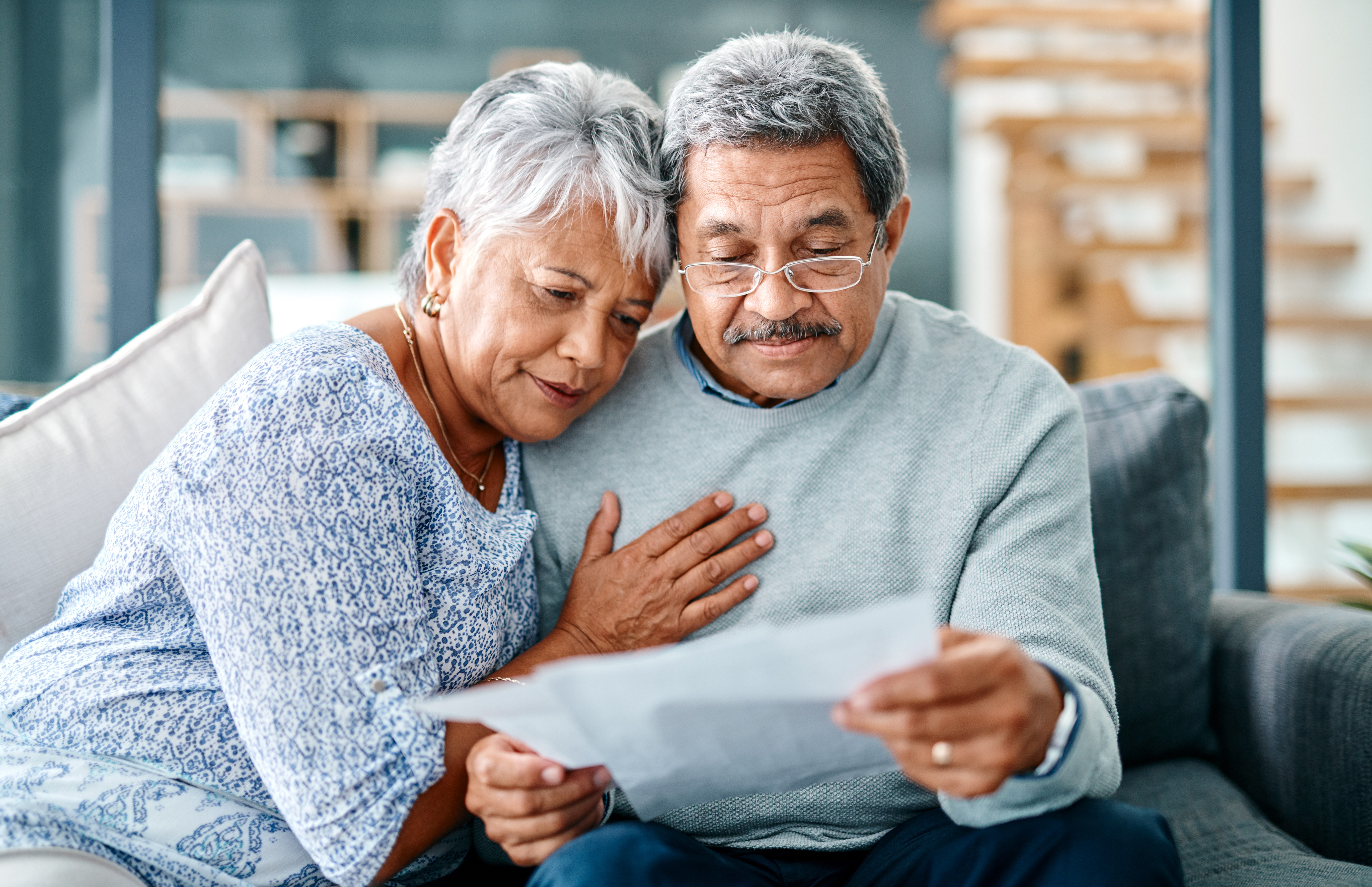 This article is a partnership with GreenPath Financial Wellness
Debt can be challenging to manage, even in the best of times and even more so in a climate with pressing news about rates and the rising cost of borrowing daily. With all that is happening, you may be pondering how to manage your debt effectively.
Here are three areas to review and reflect on to determine how well you are positioned to handle debt:
Credit score and history
Knowing this information helps you understand how rising interest rates will impact you. Some research shows that only 33 percent of Americans check their credit score yearly. This is concerning as many factors can affect your score. Regularly monitoring your credit can alert you to errors, protect you from fraud, and provide valuable information to strengthen your credit score. This, in turn, can potentially minimize your risk towards the rising cost of borrowing.
Debt portfolio
Creating a compilation of debt, offers an overview of your current borrowing status. To create a debt portfolio, first, list your current debt, such as credit cards, car loans, student loans, and other debts, to visualize the big picture of your financial situation.
An effective next step is reviewing your balances, terms, and interest rates monthly. By staying on top of this vital information, you can make adjustments and informed decisions about reducing any existing balances.
Realistic payment plan options
Are you able to make consistent payments to pay off your debt? If you earn more than you spend, you may be better positioned to pay off and build personal savings for your future. Maintaining a financial budget is key to managing your spending and avoiding high-interest debt.
Starting with the highest-interest credit cards or loans is ideal as a debt paydown strategy. Additionally, consider paying  balances in full by the due date each month. Then, you can avoid interest charges on what you purchase, which means rising interest rates may not affect your household finances as much. Setting financial goals, preparing a financial plan, sticking to a budget, and setting up an emergency personal savings fund are other ways to ensure your financial well-being does not suffer as interest rates rise.
Trusted resources for support 
There may be times when you need additional help to manage your debt and personal finances. As a community bank in NYC, we provide exceptional personalized customer service to help you at any stage of your debt-managing journey. We also offer the best savings accounts online with flexible options to build secure personal savings to reach your goals. In addition, our partner GreenPath Financial Wellness gives free counseling and free debt management advice. When you connect with a GreenPath financial expert, they'll walk you through addressing your financial concerns and develop a plan for debt payoff, building savings, and creating a financially solid future.
Contact us to learn more about our personal savings account options and schedule an appointment with GreenPath Financial Wellness today.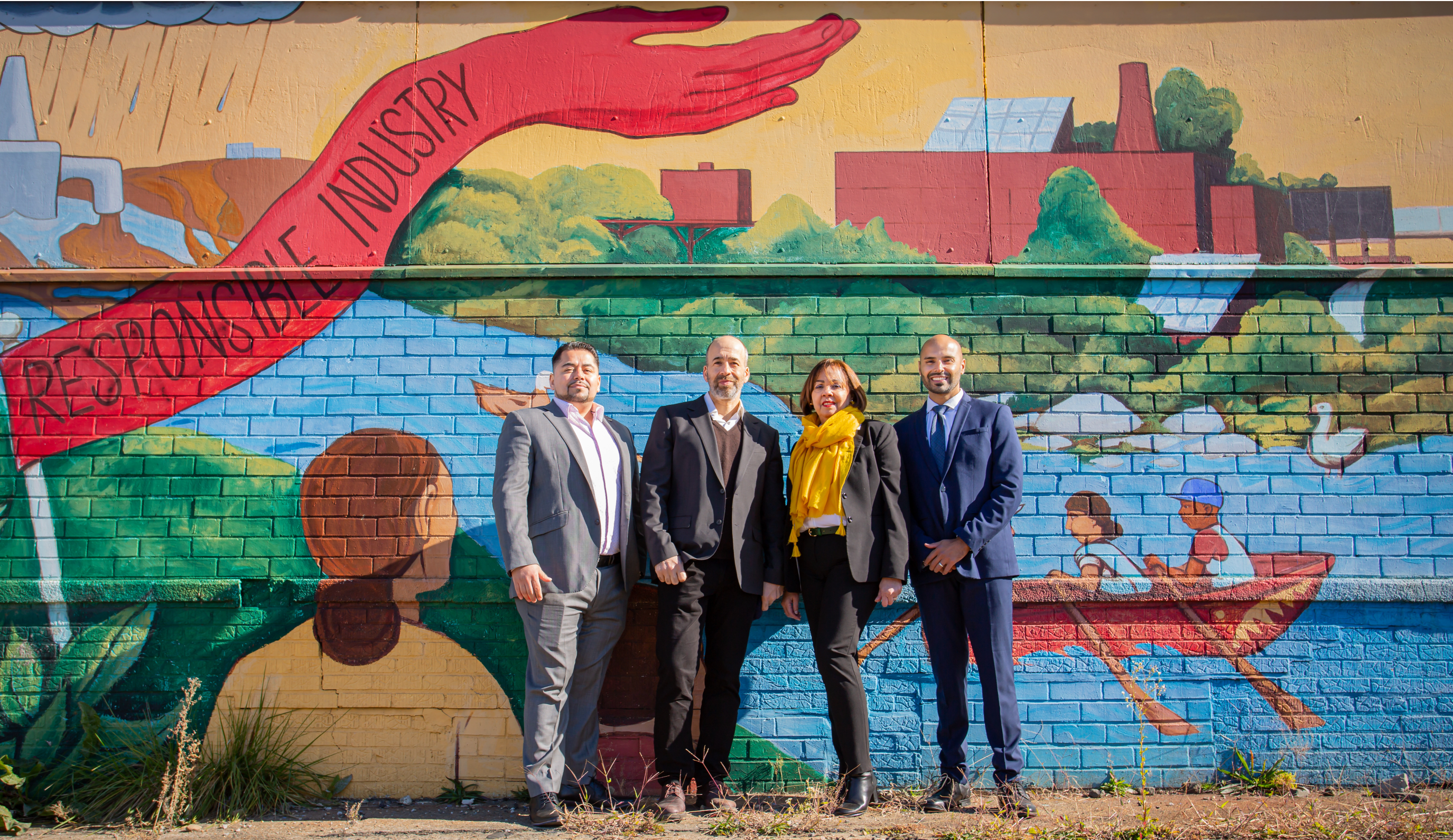 Proud to be a new member of The Global Alliance for Banking on Values (GABV)
We are excited to announce that we joined a collaborative and international network of mission-aligned financial institutions and leaders called The Global Alliance for Banking on Values (GABV). We are one of just a handful of banks invited to participate from the United States, including our colleagues and B Corp peers at Amalgamated Bank, Beneficial State Bank, and Sunrise Bank.
The collective goal of the GABV is "to make the banking system more transparent and support positive economic, social, and environmental change."
The approach includes:
● Making the business case of values-based banks through thought leadership
● Setting the standard for triple-bottom-line finance through the GABV scorecard
● Addressing urgent challenges like climate change
● Driving systemic change through industry engagement
● Supporting leadership development through a leadership academy
● Sharing best practices at an annual conference and online gatherings
"We are excited to be joining an international network of like-minded banks. We hope to learn from other GABV banks about how to best utilize our unique position as capital providers to advance economic and climate justice. At the same time, we hope that we can contribute what we have learned over the past fifteen years as a mission-driven financial institution so that more of us in the financial services industry can be a part of the solution to economic justice and the climate crisis rather than part of the problem."
— Demetris Giannoulias, CEO, Spring Bank
If you follow our story, you'll know that we are continually working to improve how we increase access to capital and help people build generational wealth. When we opened our doors fifteen years ago, we were the first bank to headquarter in the Bronx in over 20 years, and we knew we needed to stay committed. At first, it wasn't easy developing trust in the South Bronx, a community where many people had negative experiences with banks or had never opened a personal savings or checking account. We knew it would require time, relationship-building, and reliability. As our President and Compliance Officer, Eric Pallas, says, "we defied the odds."
We quickly realized we needed to join arms and learn alongside like-minded financial institutions that also balance profit and mission goals. Part of what holds us accountable to our mission of financial inclusion is the B Corp and Community Development Financial Institution (CDFI) communities. We are grateful to now also be held accountable by an international network of banking peers at the GABV. Learn more about The Global Alliance for Banking on Values here. Follow their work on LinkedIn here. Explore why we are one of the best community banks in Bronx, New York.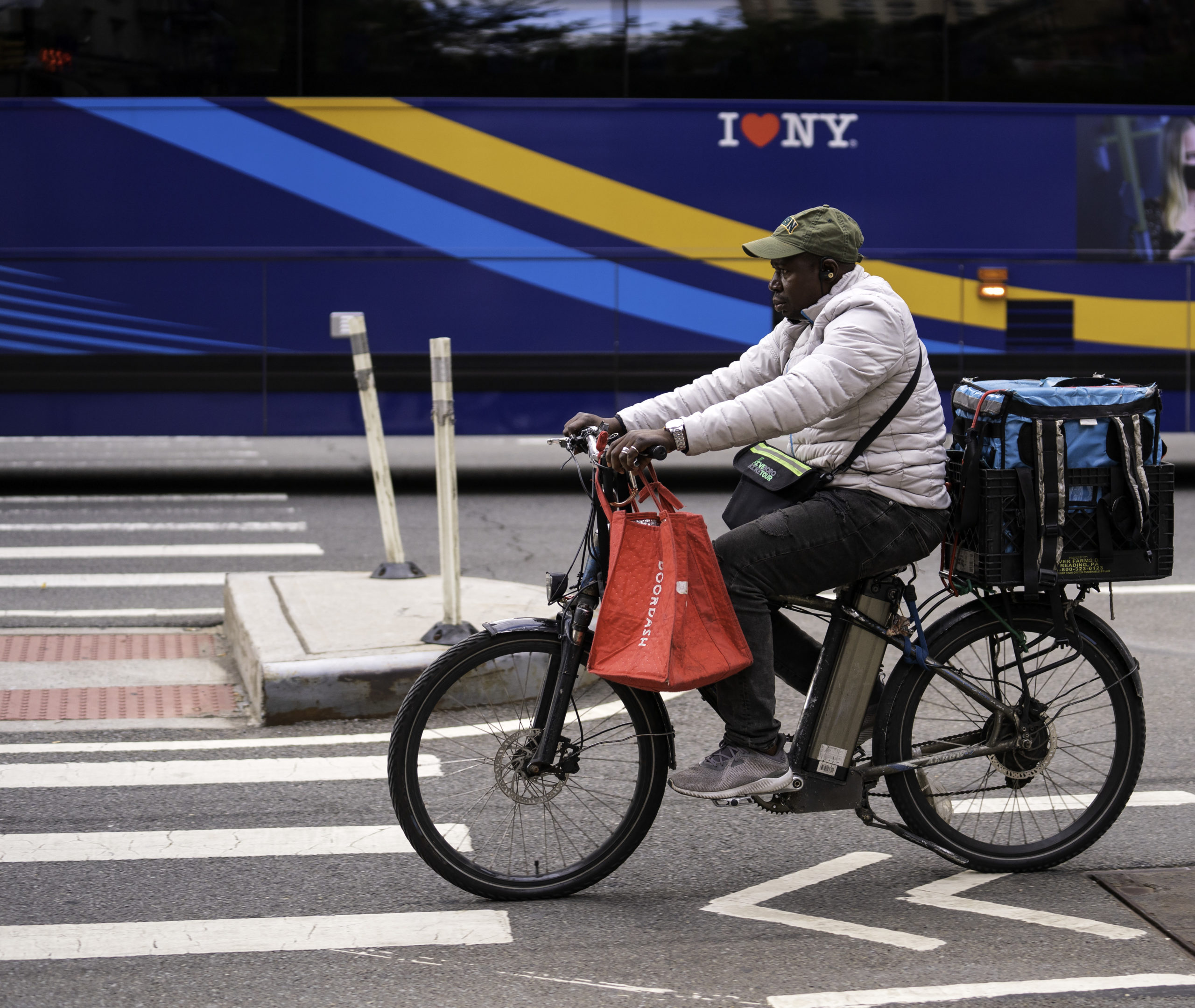 Featuring GoGo Gone & Our E-Bike Loan NYC
To say that owner Diego Costales and his team at GoGo Gone are passionate about bicycles is an understatement. An avid cyclist, Diego's goal is to ride at least 2,000 miles a year, but he never planned to open a bike shop. A talented photographer and freelance art director, Diego helped a client take pictures of bicycles and posted them online for sale. The bikes sold immediately, and Diego knew there was an entrepreneurial opportunity.
"With a little market research, I discovered Interbike, North America's largest bicycle trade show. I came home ready to open my own shop. The first thing I did was find a bike mechanic, because I knew very little about how to repair them," says Diego.
Like most bicycle shops around the city, GoGo Gone experienced high demand during the height of the pandemic.  Though traditional bicycle sales have since slowed down, Diego is confident that e-bikes are part of the industry that will continue to grow. He estimates that by 2025, e-bike sales will surpass all bicycle sales.
"People are not coming into the store to buy traditional bikes like they used to because prices have increased," says Diego. "More people are interested in e-bikes."
What Diego appreciates most about e-bikes, as opposed to road bikes or single speeds, is how they are an accessible form of transportation. He has witnessed people of all abilities navigate the city streets on an e-bike.
"Anyone can ride an e-bike, even if the last time they were on a bicycle was as a kid. People of any age can ride, and you have control of your time and route, which is empowering. You are not dependent on often delayed trains or traffic," says Diego.
We are grateful for our partnership with Diego and the team at GoGo Gone as one of the first shops to participate in our E-Bike Loan NYC. Through our Employee Opportunity Program, employers can help employees purchase an e-bike and save money, time, and stress on their daily commutes. Our E-Bike Loan NYC is the newest component of our Employee Opportunity Program, and like all of our consumer loan products, is designed to help people build credit.
"I know that the E-Bike Loan NYC with Spring Bank will help folks have ease of mind when they need transportation," says Diego. "It's a really good option for riders."
Learn more about how our E-Bike Loan NYC and how to offer your employees access through our Employee Opportunity Loan Program. Stay tuned as we will soon provide our E-Bike Loan NYC to the public through participating bike shops like GoGo Gone.
We encourage you to visit GoGo Gone and check out their in-store selection of e-bikes in the Lower East Side at 317 Grand Street in Manhattan. You can also view what their online store offers here.
Are you and your organization looking for banks in NY? Open a new business bank account with us, and you'll immediately have access to one of the best savings account online. We will support you one-to-one as you build your personal savings. Learn more about our community approach to banking at spring.bank