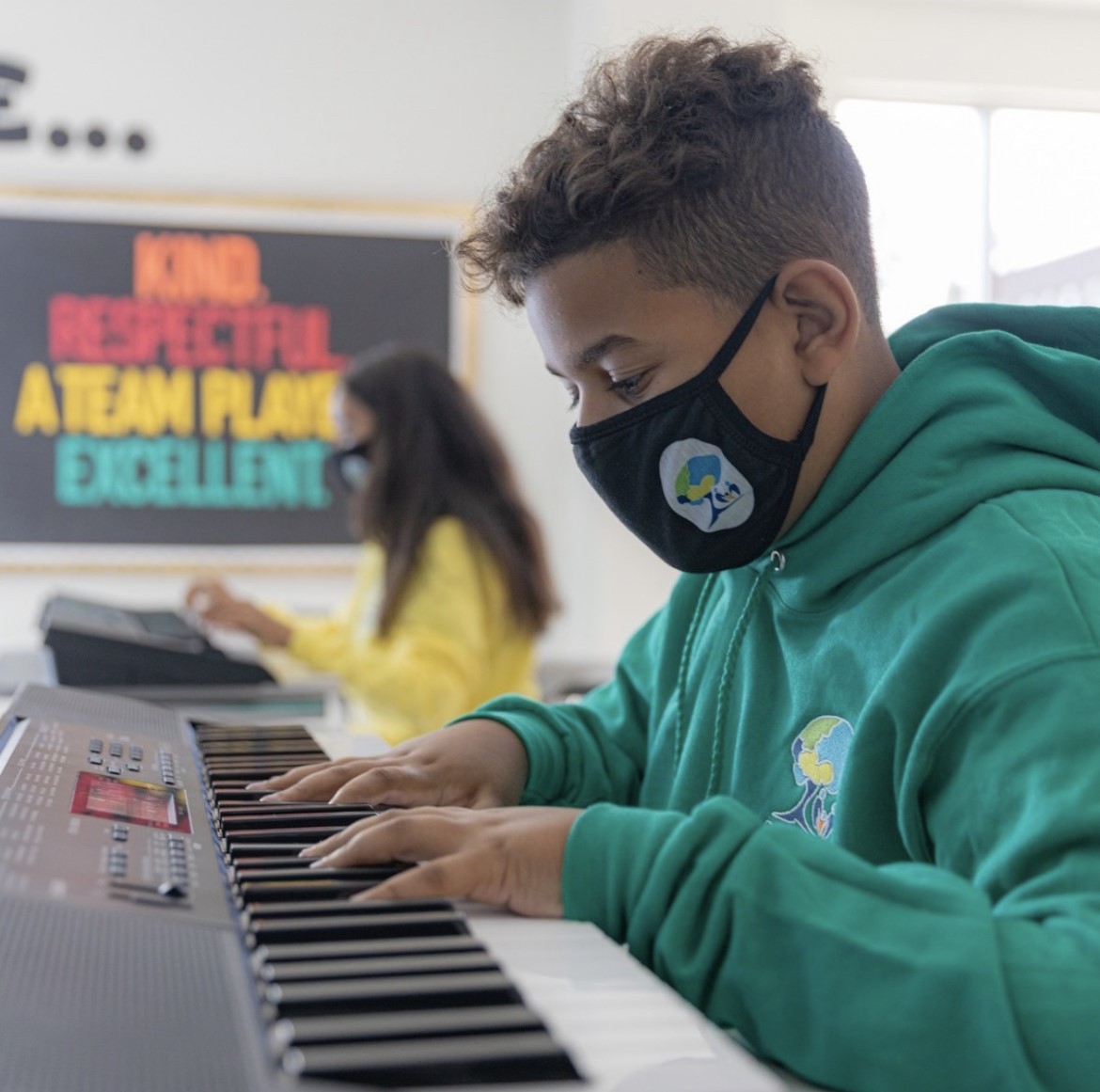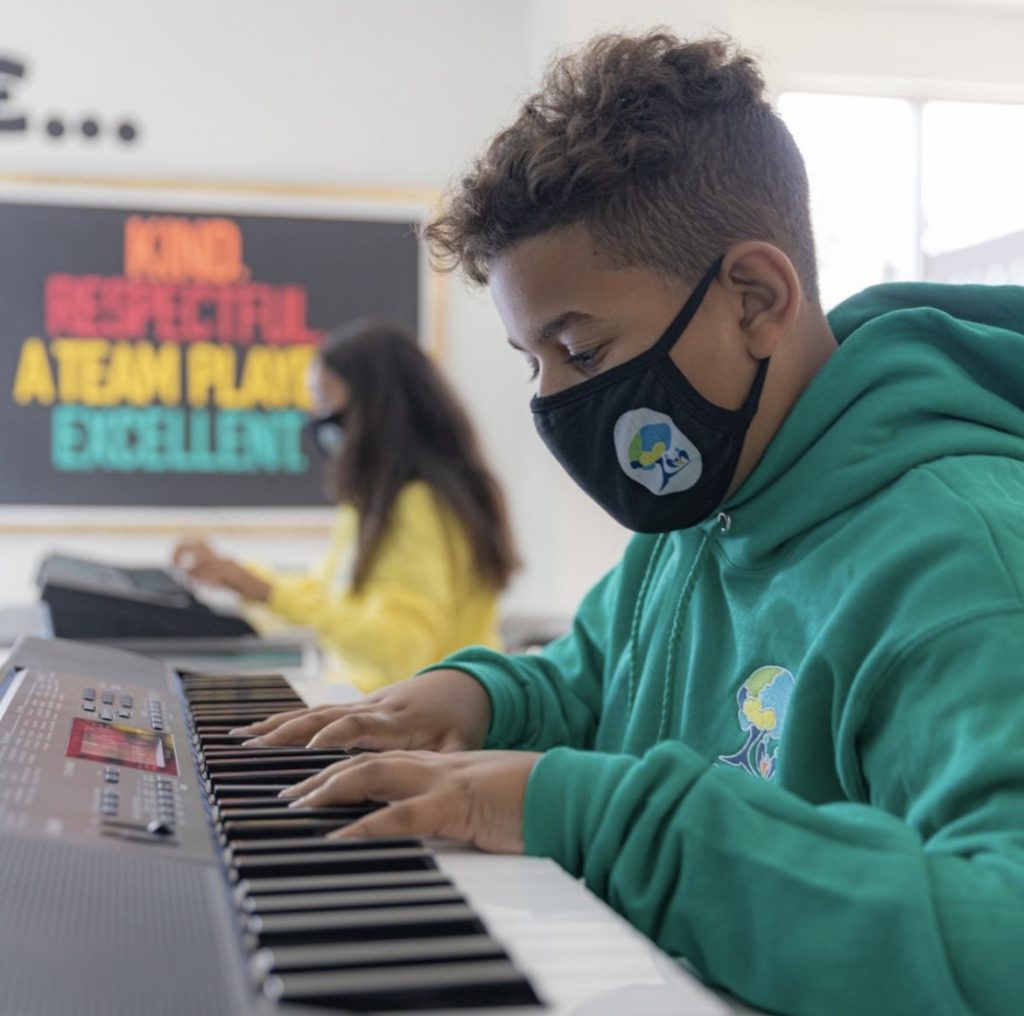 Family Life Academy Charter Schools, A Nonprofit Feature
Changing the Trajectory for Families in the South Bronx
For years Spring Bank has been proud to call Family Life Academy Charter Schools (FLACS) in the South Bronx a partner. That's why we were thrilled to learn that at the end of last year, Ms. Marilyn Calo, CEO of FLACS, received a call from the Mackenzie Scott office administration with a very well-deserved $4.5 million gift.
Founded in 2001 by the Latino Pastoral Action Center (LPAC) under the vision and activism of Bishop Raymond Rivera, FLACS has changed the trajectory of thousands of South Bronx families. The founding FLACS team developed a vision for a school that would serve the community, primarily immigrant students and English language learners. LPAC saw the opportunity to provide whole-care education through the charter school model, just as the charter school movement was taking off across New York City.
"Parents, many from the Dominican Republic and Mexico, came to us to tell us their children were having a hard time in public school," says Ms. Calo. "We already had a pulse on the full spectrum of community needs, so starting a school seemed like the next step."
At first, Ms. Calo, a former East Harlem public school teacher and administrator in the Department of Education, was not interested in leading a charter school. However, her mind quickly changed after seeing the opportunity to make a big difference in her home community, the Bronx. The school began with 200 students, grades K to 3. Fast forward 19 years later, FLACS is presently serving 1500 students in grades K-9 and, in a couple of years, will help approximately 2000 students K-12 in the South Bronx.
In addition to a rigorous curriculum rooted in ENL (English as a New Language), together with LPAC, FLACS provides a "whole family, whole community" experience. From nutrition to the arts, sports, and technology, FLACS recognizes the need to offer a holistic academic opportunity for their students to thrive. For example, Spring Bank has had the pleasure over the years of supporting their cooking classes, where students learn how to use organic produce to create healthy meals.
During the pandemic lockdown, not only did FLACS deliver thousands of fresh, healthy meals and farm boxes to their students' homes every day, they offered laptops and paid Wi-Fi to any family who needed it. These efforts were essential to keeping their students on course.
"We know we're in the two poorest congressional districts in New York, so you can pick a topic, and our community deals with it. Ask us about obesity, diabetes, AIDS, unemployment, homelessness — we face these issues with our families every day. During COVID, we saw many tough realities when students worked remotely. We could see their living conditions — many students living in homeless shelters or in a one-room apartment they share with 15 other people," shares Reverend Susana Rivera-Leon, Vice-Chairman of the Board of Directors.
So, when the Mackenzie Scott office administration offered the gift, FLACS leadership saw a way to expand their reach across the Bronx and support their teachers.
"Within two weeks, the entire gift was in the bank — no strings attached. We were told we could use it for anything to continue our work with families and children in the South Bronx," says Ms. Calo.
The board immediately formed a committee to hear from the parents, community partners, and other community leaders about how they should utilize the generous gift. To start, Ms. Calo and Reverend Susana agreed that teacher and parent training would impact their students long-term.
"First, we want to consider a teacher training institute. I always tell our team, "I want you to be the best teachers and best staff,'" says Dr. Calo. "Secondly, we are thinking about how to offer our parents skills-based training. But no matter how we use the gift, I want it to create long-term value and be sustainable."
Reverend Susana adds, "We will continue to make sure our impact contributes to the social and emotional learning of our students — a key part of 'The FLACS way' as we call it. We are committed to our children receiving the rigor and enrichment activities they would get in any other zip code. I'm excited for our FLACS family to see how this gift will continue to provide a whole education and impact, not just for the child, but the entire family."
Thank you to Ms. Marilyn Calo & Rev. Susana Rivera-Leon, for their time and for sharing their powerful story with us. We are proud to be part of the FLACS community — supporting their work as they support our shared community in the South Bronx. We look forward to all that's to come in 2023 together and beyond! Learn more about their gift from Mackenzie Scott here.
We are committed to helping NYC nonprofit organizations like FLACS thrive. Learn more about our nonprofit checking and lending options. We support small businesses too! If you're weighing out your options for a new business bank account among banks in Bronx, New York, we are your choice. We offer small business accounts and a business checking account.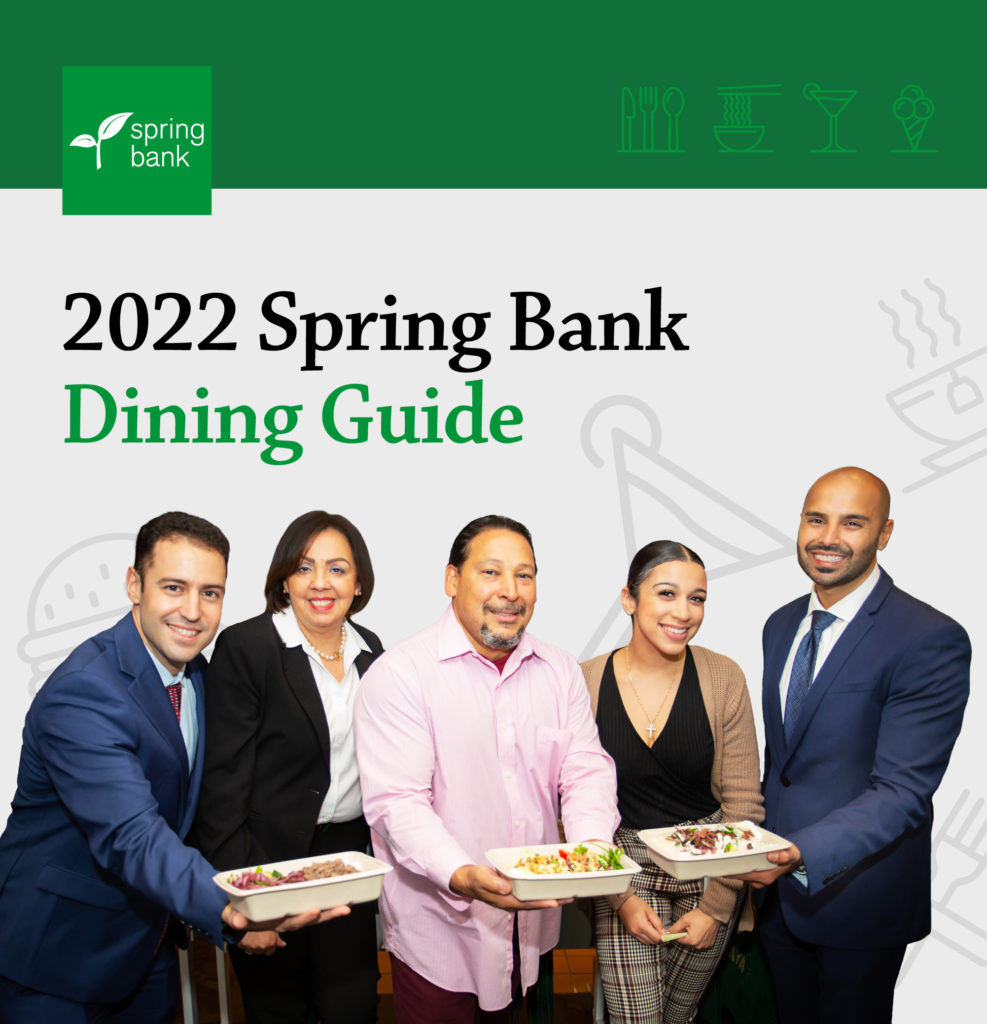 It's the most wonderful time of the year, and we have just what you need to celebrate the holiday season and support small businesses-our new Holiday Dining Guide!
We've highlighted some of our small business accounts: restaurants and cafes across the five boroughs and Long Island. As you book your dinner reservations and make your gift card lists, we hope you'll support the following incredible entrepreneurs who make New York City as delicious as it is.
Our 2022 Holiday Dining Guide
Crave Fishbar: Fellow B Corp Crave Fishbar is New York City's first 100% sustainable seafood restaurant. Join them in one of their two locations (Midtown or the Upper West Side) for their Oyster Happy Hour. Every day from 4-6 PM, Crave offers a selection of $1.50-$2 oysters and innovative small bites.
Pisticci: Another fellow B Corp, Pisticci is an Italian staple in Harlem. Their seasonal menus are sourced from local gardens, and everything they do is geared toward reducing landfill input, and their carbon footprint and minimizing their environmental impact. Enjoy homemade pasta of all kinds and creative cocktails in this neighborhood eatery.
Chez Oskar: Craving a bit of Parisian flavor in the Big Apple? Chez Oskar is "le funky French bistro" that's been serving Brooklynites for 25 years. Enjoy classic dishes like Salade Nicoise and Steak Frites alongside a delicious cocktail from their extensive list.
D.O.C. Wine Bar: The New York Times praised D.O.C. Wine Bar as "a little slice of Sardinia in Williamsburg" – and with homemade pastas and Sardinian specialties like Pane Carasau and Fregola Al Pistacchio, it's impossible to argue.
Domy's Pizza Cafe: From highly-praised pizzas to chicken alfredo to breakfast sandwiches and beef patties, Domy's is a staple in The Bronx. Order online or pick up at 663 Dawson Street.
Giovanni's Pizza: Our team has enjoyed the pizza, salads, subs, and pasta from Giovanni's Pizza for years. They're located right across the street from our Bronx branch, so tell them we sent you over for a slice!
Harlem Shake: Known for their "burgers, shakes, and good times," Harlem Shake has received visits from dozens of celebrities, including Janet Jackson, Bobbi Humphrey, and Maya Angelou. With locations in Harlem and Brooklyn, sip on an organic milkshake while you check out their incredible Wall of Fame.
Island Pops: Trust us. It's time to try the island-inspired, small-batch frozen custard, popsicles, and sorbet from Island Pops. Check out their fall ice cream flavors Cocobay Breeze and Spiced Coconut. Visit them at 680 Nostrand Ave in Brooklyn or order online for nationwide shipping options.
Lighthouse: Lighthouse is a go-to spot for delicious soul food in Harlem. Their outstanding seafood-centric menu – think Loaded Shrimp Fries, Garlic Butter Lobster Tails, and Crab-Stuffed Salmon with Southern Mac & Cheese – has earned them a finger-licking-worthy Instagram account, not to mention incredible reviews.
Melba's: Melba's opened its doors in 2005 and has since become a Harlem institution. Southern comfort dishes like Southern Chicken, Country Catfish, and Fried Chicken and Eggnog Waffles (a winner on Throwdown with Bobby Flay!), are offered alongside specialty cocktails like Rose in Harlem and Melba's Harlem Iced Tea. You're likely to find Melba herself hugging longtime customers – be sure to say hello for us.
Milk & Pull: Founded by Joe and Angela Austin almost ten years ago, Milk & Pull has become a coffee shop mainstay in Brooklyn. They roast their beans locally and are committed to creating a place where folks can build real community. Read their inspiring story here!
Naya: On a mission to connect New Yorkers to authentic Lebanese and Middle Eastern food, Naya offers delicious, wholesome meals: from shawarma, falafel, salads, and appetizers, no matter your dietary needs, Naya has fresh and fast options for you. With ten locations in NYC and six under construction, Naya plans to run and operate 50 stores by 2025. Read more about them here.
Osteria Laura NYC: This down-to-earth restaurant serves traditional Italian comfort food in the heart of Harlem. Classics like Chicken Parmigiana and Rigatoni Bolognese are offered alongside ultra-modern dishes like the Impossible Meat Burger. With great prices and a weekend brunch menu, this is a neighborhood staple!
Pulcinella Neapolitan Restaurant: Visiting family on Long Island? Visit Pulcinella in Massapequa or Wading River for a high-end Italian dining experience. They're also an excellent option for large parties and catering.
Reverence: West Coast transplant Chef Russell Jackson offers up his take on California cuisine with bright, fresh, local ingredients served seasonally. With a menu that changes almost daily, expect the unexpected – except when it comes to the bill. The multi-course dinners at Reverence are offered at a highly-reasonable prix fixe:
Ruby's Vintage: Delicious cocktails and New American dishes served up alongside Afro-centric art and an incredible soundtrack? Yes please! Ruby's is the perfect Harlem neighborhood spot whether you're enjoying weekend brunch with a big group or just popping by the bar for an after-work aperitif.
Shelter Pizza: Pizza is just the beginning of the delicious offerings from the woodfired grill at Shelter – they've also got Argentinian empanadas, burgers, steak, and more. Escaping the cold for the winter? Get a slice (pun intended) of NYC at their outpost in Wynwood, Miami.
Silvana: With long communal tables, a menu of classic Middle Eastern dishes, and an outstanding lineup of world-class musical acts, you can work all day then let loose all night.  Be sure to check out their intimate speakeasy downstairs for yummy small plates and an extensive drink list.
Sugar Monk: Located around the corner from the legendary Apollo Theater—not to mention a 15-minute walk from our Harlem branch—Sugar Monk is an intimate, stylish cocktail bar with drinks that you simply won't find anywhere else. Monday nights are dedicated to the Roaring Twenties, so stop by for pre-Prohibition cocktails and small bites served alongside live jazz.
Yatenga: A French bistro with soulful African flair, Yatenga is not to be missed. Classics like Steak au Poivre, Mussels Provencal, and Apple Tarte Tatin are offered up with more unique fare like the Chef's Special Gambas, a jazzed-up mac & cheese with shrimp, spinach, and mushroom nestled in a bechamel sauce. Yum!
23 Wine House: From the same management as Osteria Laura comes 23 Wine House, a place to enjoy simple yet tasty Italian dishes accompanied by a great glass of wine. Salut!
We hope you enjoy dining locally this holiday season with your loved ones.
Are you a small business owner who's ready for more personalized service and financial products? Open a new business bank account with us! As a local bank in Bronx, New York, we are committed to helping small businesses in New York City thrive. Learn more about our small business account options and open your business checking account with us today.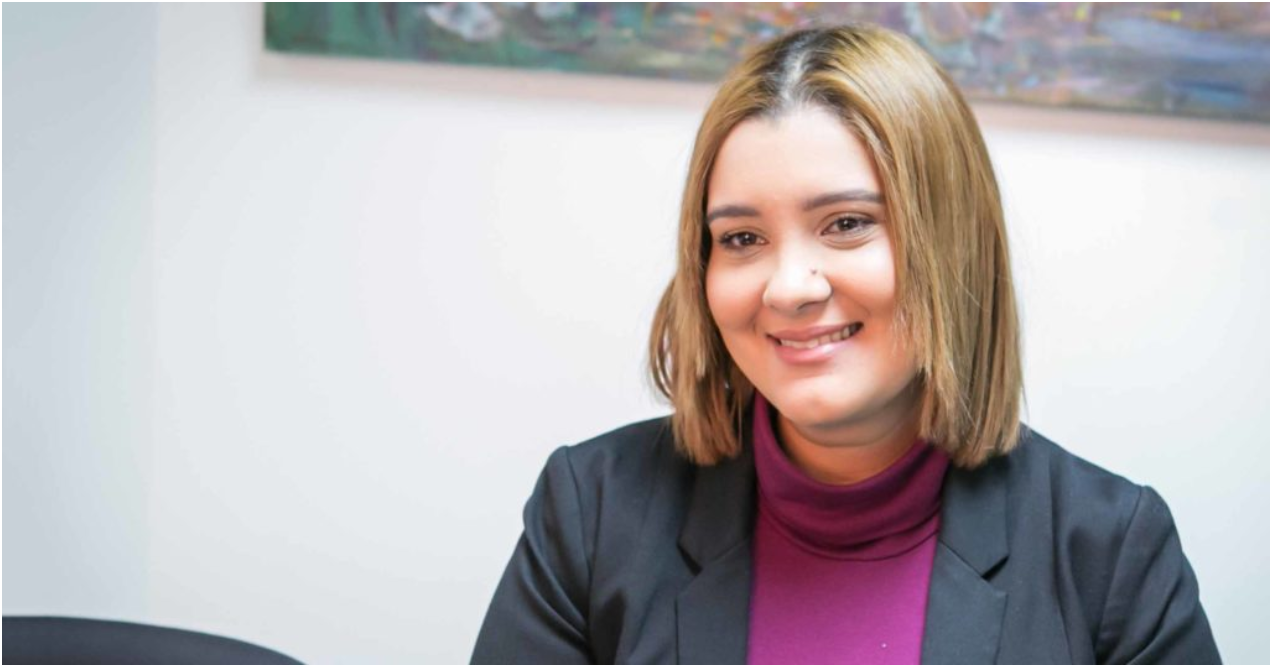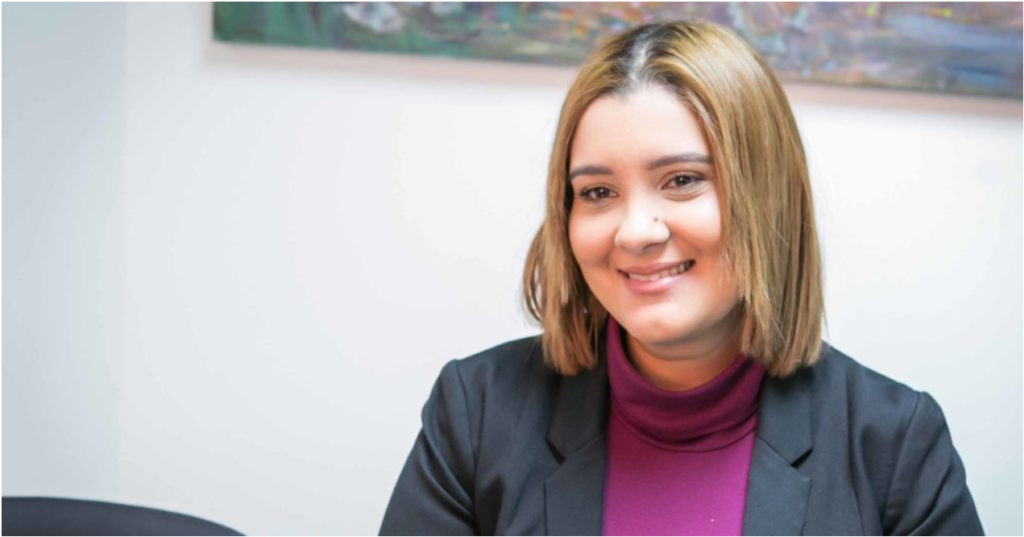 We're not always strictly business. We value building personal relationships with our clients and community. Our staff spotlights are an opportunity for our clients and neighbors to get to know the committed team that makes Spring Bank the community bank in NY that it is!
This week, we shine the light on Carol Guzmán, our Community Development Portfolio Manager. Take a look:
Spring Bank: How long have you been at Spring Bank?
Carol Guzmán: I started working here in November 2015, so it's been seven years.
SB: How did you get into banking and why?
CG: I was always interested in banking, even at a young age—it's the reason I studied Business Administration in school. It's easy for me to work with numbers, and I enjoy helping others.
SB: What are the three most important things you've learned during your time at Spring Bank?
CG: I've learned a lot while working at the best local bank in Bronx, New York! The most important thing is teamwork. I've also learned how to turn challenges into opportunities, and how to step out of my own independent work to support my co-workers.
SB: What have you enjoyed most about working in Consumer Lending?
CG: I value that I can help people in our community with their financial needs. I've helped clients improve their credit through our Credit Builder program, secure accessible and sustainable transportation through our E-Bike NYC Loan, apply for personal loan, build their personal savings, and more. Lessening the financial stress of our clients takes a significant burden off their shoulders, and it makes me so happy to be able to do that.
SB: Tell us what the new role entails. What will you be doing?
CG: In my new role as Community Development Portfolio Manager, I'll train and supervise our new Consumer Loan Officer, as well as manage loan delinquencies. I'll also assist our Community Reinvestment Act Officer with collecting data for grant reports. Lastly, I will support the Commercial Loan Department with daily operations.
SB: What are you most excited about in the new role?
CG: I love to learn new things, so I'm looking forward to learning more about our products and services—that way I can provide a comprehensive answer when I'm asked a question about our offerings.
SB: What inspires you or motivates you to be part of the team at Spring Bank?
CG: There's always something new that's useful for the community that we're working on as a team. It's very inspiring to be surrounded by people who share the same passion and interests as me.
SB: You work closely with mission-based consumer lending. Does the mission create value for your work? How so?
CG: Definitely! Being able to help our community brings so much value to my work, on both a personal level as well as within the community. Whether it's helping an individual looking to apply for personal loan, a staff member from a partner employer in our Employee Opportunity Program looking to access The Opportunity Loan, or a small business seeking additional funding, I can connect clients to the right services that resolve their financial issues. It brings me great satisfaction to know that we have the tools to help our clients make healthy, positive financial decisions.
We're thankful to have committed people like Carol on our team, and we wish her the best of luck in her new role! Thanks to Carol, our Personal and Commercial Lending team and services are better than ever before.
Do you have a personal checking account or personal saving account with us? We have a variety of credit-building loans available for you. If you're an entrepreneur looking to start or expand your business, check out our small business loan options. Feel free to contact us if you'd like a member of our team to walk you through our many loan products and services that can help you build a more prosperous and abundant future.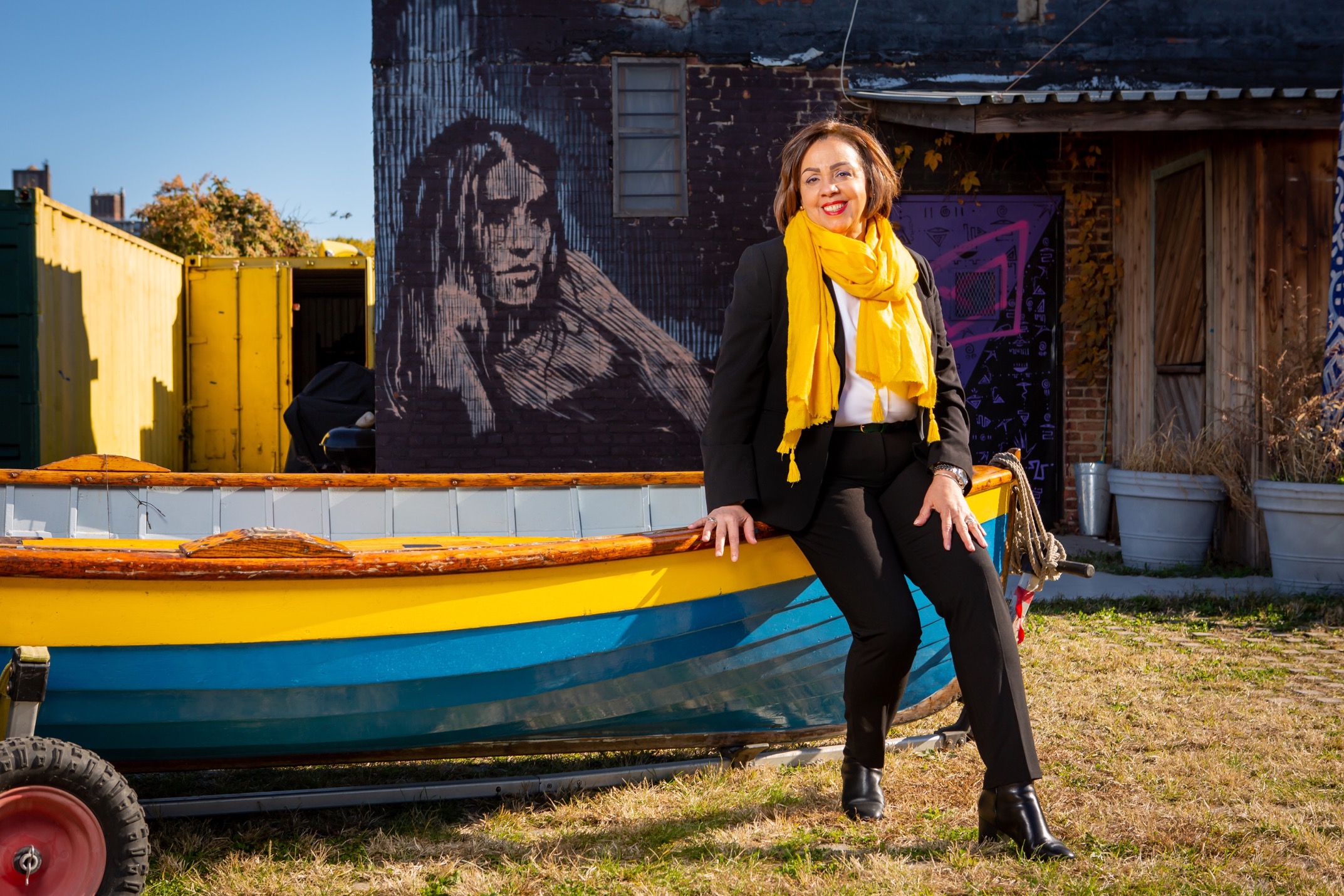 "Our culture is rooted in community and personal relationships. We value our clients and prioritize one-on-one connections to understand their goals and who they are. By doing so, we can serve them better." – Josefa Ruiz, Spring Bank Branch Manager
While we're proud of our designations as a B Corp and Community Development Financial Institution (CDFI), we know that it's the people who make up the Spring Bank team that truly make us a community bank. Their kind, personable, and caring energy connects individuals, small businesses, and nonprofits to our affordable services which help our neighborhoods grow. 
That's why this month we're happy to introduce you to one of our valued team members, Josefa Ruiz. 
Josefa has been with Spring Bank for six years as the Vice President and Branch Market Manager for our Harlem and Bronx locations. She's done everything from consumer lending to personal banking to commercial banking. Her current role consists of training staff to be "universal bankers," meaning that they can both serve as tellers and also know our full suite of financial products in order to support our clients, whether it's a nonprofit seeking a loan or a local entrepreneur looking to open a new business bank account. Building a team with a diverse skill set means that no matter who our clients meet or what their needs are, they're in good hands. 
While Josefa's top priority is coaching and mentoring staff, she also contributes to the bank's growth. Like many of our team members, Josefa has a real commitment to the bank's success, which comes through her work. 
"Working at Spring Bank is something I'm truly proud of. I've put my efforts into investing in this community and I want to see it grow," she says.
Josefa is always learning something new. As a small bank in NY, she's been able to get involved in bank operations in a way that branch managers at larger institutions typically don't. This allows her to support her teammates better and quickly make improvements, something she never experienced working for big banks in the past. 
"If there is ever a concern, I can communicate with the CEO, COO, President, or the Chief Lending Officer easily. They really value my opinion, and you just don't see that at other institutions," Josefa says.
Thanks to Josefa, our staff is guaranteed to give you a personalized experience, whether online or at a branch. She understands that accessibility is everything when it comes to serving our community, and proudly shares how our services are designed to make banking convenient and easy, and built to support you, your business, and your family for the long term. 
For example, we offer Zelle through our Spring Bank app so you can securely pay rent, split a bill, or gift money instantly. We also know that 40% of New Yorkers are foreign-born, so you can open a personal checking account or personal savings account with us as a non-resident with just an ITIN. Did you recently apply for personal loan and want a status update? You don't have to call an 800 number to get in touch – simply call our direct line and get instantly connected to a real team member who will support you.
As Josefa says, "Our culture is rooted in community and personal relationships. We value our clients and prioritize one-on-one connections to understand their goals and who they are. By doing so, we can serve them better."
Our mission has always been to serve the needs of individuals and small businesses in New York City. While we continue to make our impact felt as a community bank in Bronx, New York, we have plans to make our affordable and transparent services more accessible by expanding our branches into Brooklyn in the next few years. And Josefa will be part of it every step of the way.
"We value our clients. We ask questions and truly listen to the answers – we're not just here to sell a product. It's important to us to be there for them because it's the relationships that make the Spring Bank culture and community what it is," she adds. 
Thank you so much, Josefa! We are so grateful to have you on the Spring Bank team and look forward to continuing our mission to build a stronger, more resilient NYC together.
Interested in learning more about Spring Bank? Find out what makes The Bronx a place where everything is possible or get the back-to-school season started off on the right foot with 6 healthy money management tips to teach kids and young adults. 
Meet other members of our team: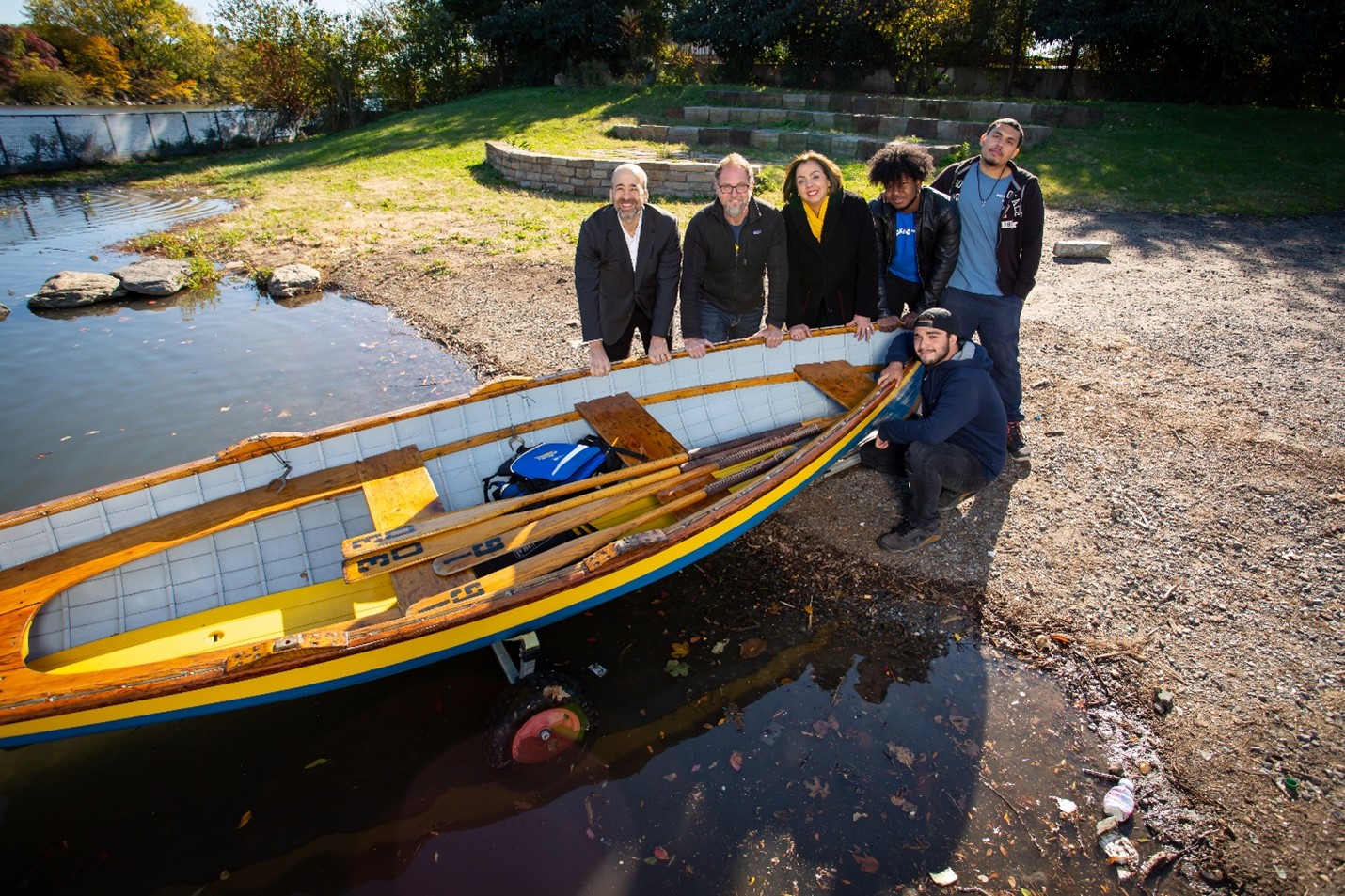 We strive to be more than a bank. Our goal is to bring ethical and inclusive finance to the Bronx and the greater New York City area. As NYC Climate Week kicks off, we want to share our recent pledge to Bank.Green's Fossil Free Banking Alliance, an organization that  recognizes banks that divest from — or, as in our case, have never invested in — fossil fuels.

With this new commitment, we certify that we will not fund the production or extraction of fossil fuels. Pledging with Bank.Green is just one of the ways we take action on our commitment to better banking with Bank for Good, the national movement of banks who recognize their responsibility to address the climate crisis.
We also continue to improve our measures internally. For example, we have been carbon neutral since 2018. As a B Corp, doubling down on our environmental impact is a core value of our ethos.

We're making certain that we're not only carbon neutral, but also ensuring that our actions internally and externally reflect the same goals in protecting the environment. 
We take a stand against fossil fuels because it not only negatively impacts the environment at large, but they also directly contribute to climate change's effects on the communities we serve. According to the EPA, "the effects of climate change disproportionately fall on underserved communities who are least able to prepare for, and recover from, heat waves, poor air quality, flooding, and other impacts." In short, environmental inequity goes hand-in-hand with financial inequity. Taking the Bank.Green pledge and taking action is a part of our vision to build abundant futures for our clients and their families for the long-term. 
There is no set plan for sustainability that will work forever. We are constantly evolving in terms of our goals and initiatives to improve our impact.
We adapt to changes as we continue our sustainable journey. With our commitments to Bank.Green, Bank for Good, as well as other climate-friendly initiatives like our E-Bike Loan NYC and Green Personal Checking Account, we are closer than ever to transforming how banks do business for good. We hope to inspire other banks in NY – and across the country – to do the same. 
Ready to take climate action? Check out some ways you can go green with us: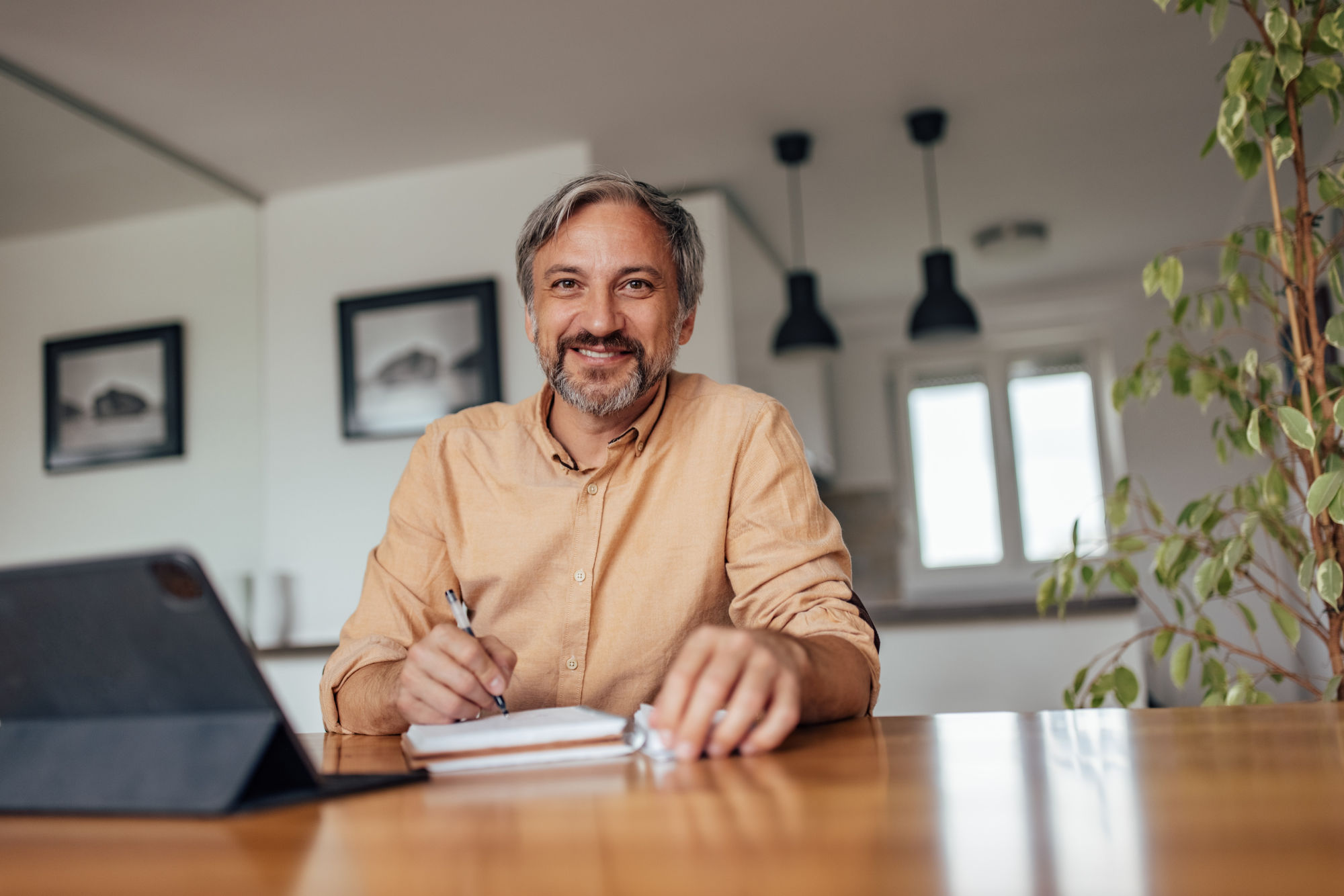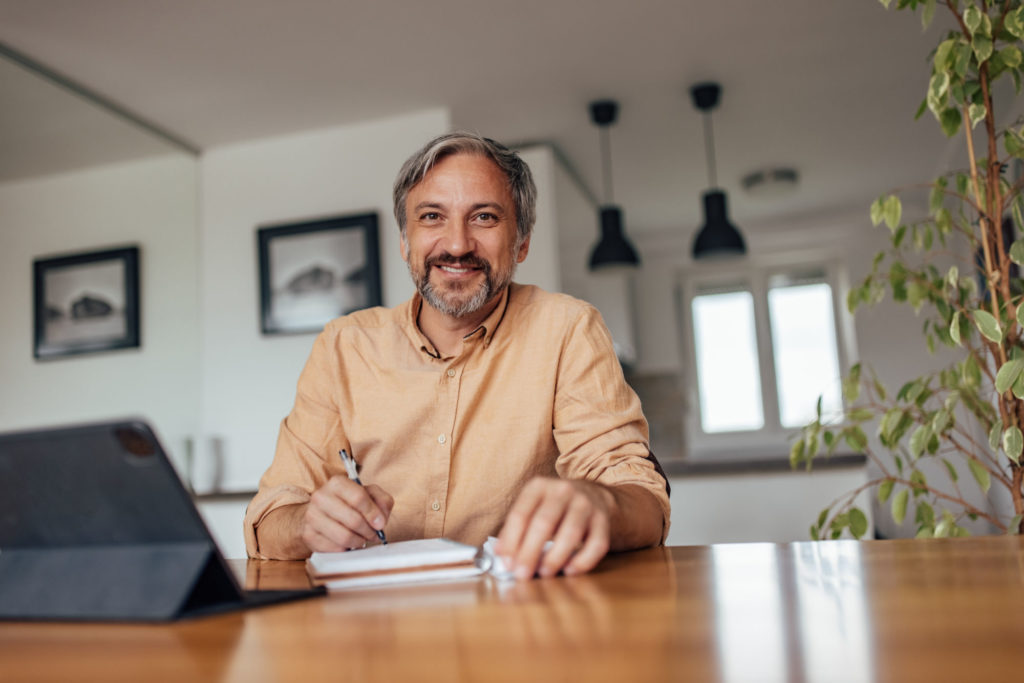 We know you have enough to do running your own business. With a Spring Bank business banking account you don't need to use a third-party service to handle your transactions you can simplify your business transactions with Autobooks.

Having a business checking account with Spring Bank means organized bookkeeping and professional credibility, even for the newest businesses. Autobooks allows you to step it up a notch by sending invoices, accepting payments, and getting paid directly to and from your business checking account. Plus, accepting credit card payments has never been easier! 
With Autobooks, you can:
Send professional invoices: customize and send invoices right to your customers. Autobooks offers seamless payment options through email or text messages.
Receive payments directly: customers can fulfill invoices through debit cards, credit cards, or bank transfers. Payments are sent directly to your small business account.
Monitor payment activity: stay up to date on the status of your invoices. See who has viewed, paid, or is past due. You can also access other financial documents like Balance Sheets or General Ledgers so you always know where your business's finances stand.
You didn't get into business to spend all of your time on administrative tasks. Do more of what you love with Autobooks! Try it out by sending a test invoice today or book a demo with us so we can show you how quick and easy it is to use.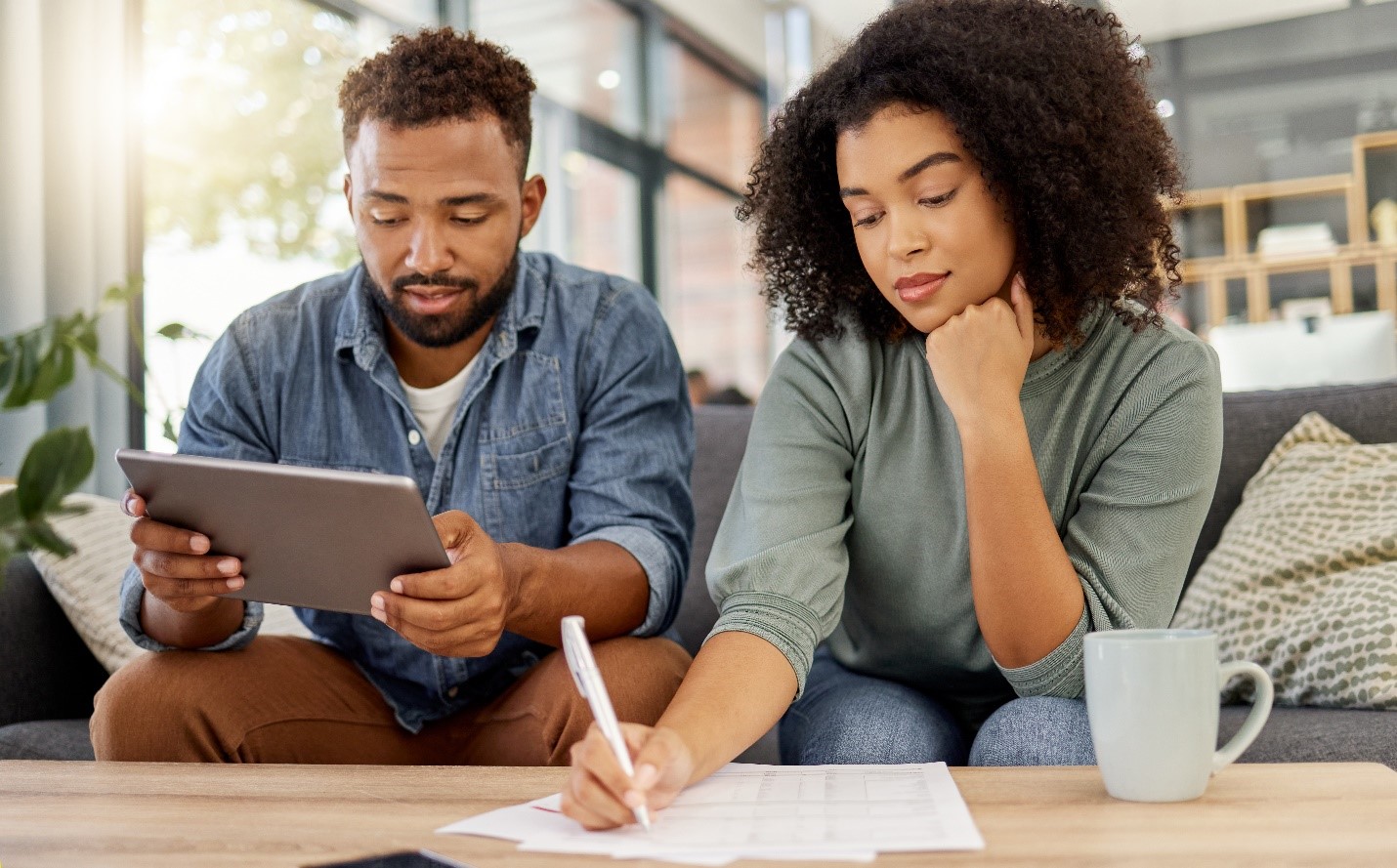 In partnership with GreenPath Financial Wellness
With inflation running at a high rate, you may feel some extra pressure on your household budget right now. Knowing how to navigate this period is critical to financial wellbeing.
Our partners at GreenPath Financial provide free financial wellness and counseling services, and they've put together some helpful steps you can take to stabilize your budget and sustain yourself throughout this inflationary period and in the future.
Take a look:
Check-in on your financial situation. Has your household income changed? Have you adjusted your budget for rising groceries, transportation, or other expenses? Review your existing budget to check on your cash flow. Having healthy money habits can help you better plan for these circumstances. If you don't have a budget and don't know where to start, GreenPath's expert counselors can help you set up a spending plan or roadmap of your monthly expenses.
Inflation might seem scary, but it doesn't have to be. As a community bank in NY, we offer our clients perks like cash back rewards and safe & easy money transfers, as well as access to free tax preparation and free financial counseling from our trusted partners to help you take control of your money and build a successful financial future.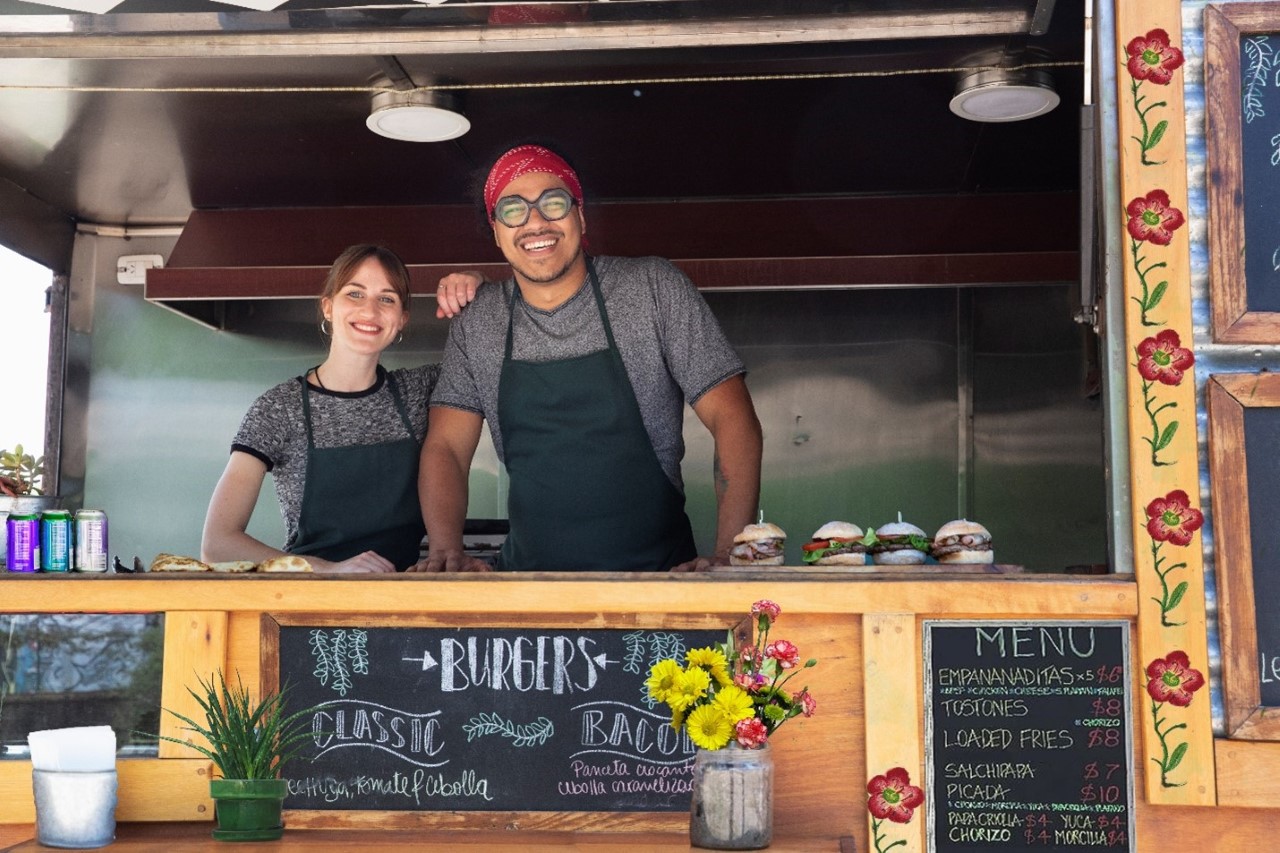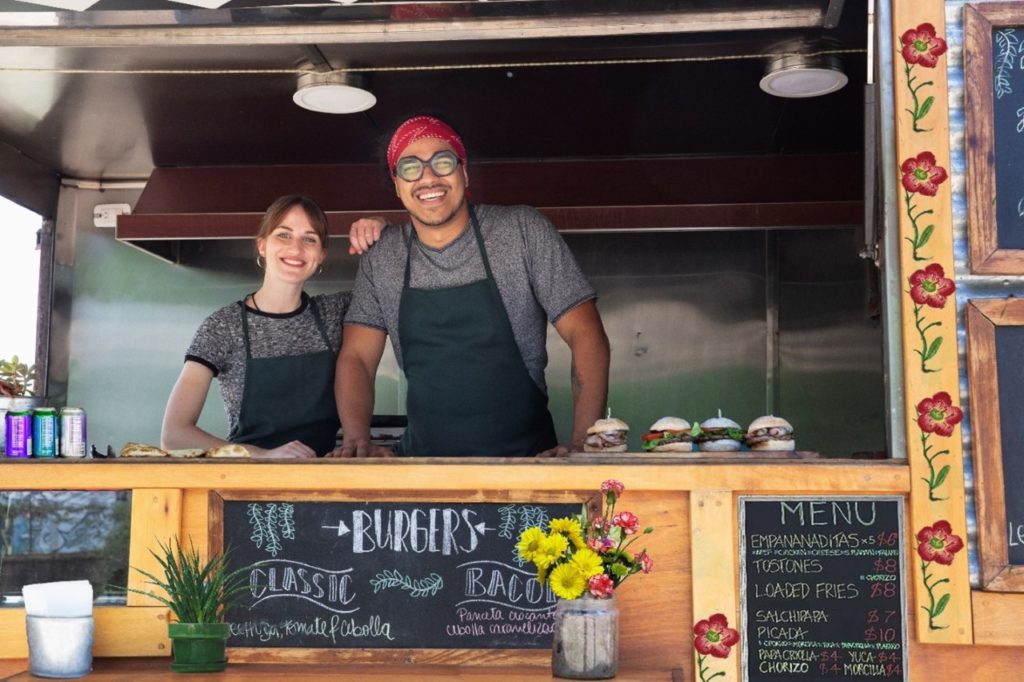 If your business incurred additional expenses due to the pandemic, you could receive thousands in tax credits. The $250 million COVID-19 Capital Costs Tax Credit Program offers financial support to New York State small businesses with extraordinary expenses stemming from the COVID-19 pandemic.
Small businesses that spent money to comply with emergency orders and regulations or to increase public safety in response to COVID-19 are eligible for up to $25,000 in tax credits. Some examples of incurred costs include structural changes, building upgrades, or health-related supplies and materials.
The COVID-19 Capital Costs Tax Credit Program provides economic relief to reduce the financial impact of the pandemic for eligible businesses. Small businesses can receive a 50% tax credit towards qualifying expenses (up to a maximum of $25,000 in tax credits) based on qualifying expenses of $50,000.
To qualify for this tax credit, businesses must:
Operate in New York State
Have 2021 gross receipts of $2.5M or less
Employ 100 persons or less
Have incurred at least $2,000 of qualifying expenses between January 1, 2021, and December 31, 2022.
As a small bank in NY, we know how the pandemic impacted us and our small business account clients. This is an excellent opportunity and we encourage you to check your eligibility as soon as possible. This program is capped at $250 million.
Learn more about the COVID-19 Capital Costs Tax Credit Program. To confirm your eligibility, fill out the required online screening tool. Then, for assistance with the application, contact our trusted partners at BOC Women's Business Center via email: [email protected], or call 718-576-2237 (English) or 718-766-9263 (Spanish). Tell them Spring Bank sent you!
In partnership with GreenPath Financial Wellness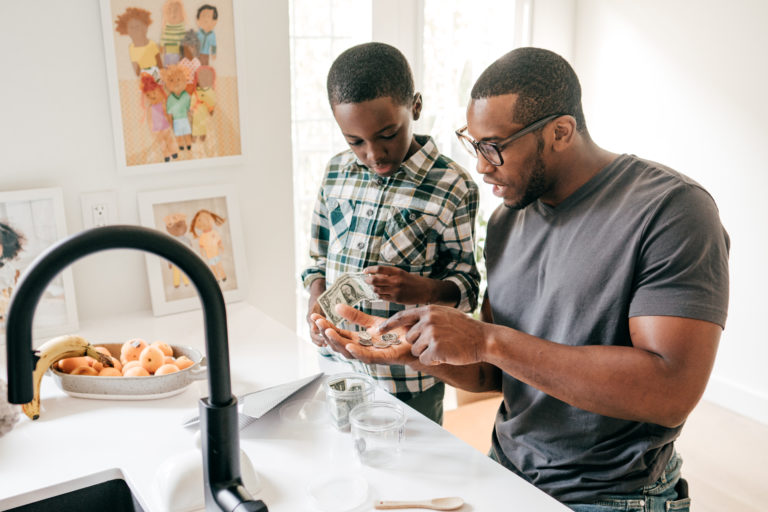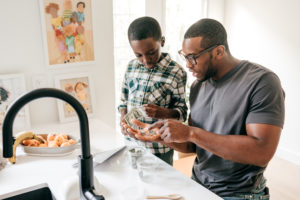 Many of us at Spring Bank are parents or guardians, and we understand that how we handle finances sends a powerful message. Demonstrating healthy money management teaches kids best practices in personal finance. We love when you bring your kids into our branches!
Check out these six tips to teach and model positive money behaviors with your children  and teenagers:
Share the Story of Money in Everyday Life
Everyday activities like shopping or family outings provide a chance to discuss using money wisely. Have them consider the cost of toys, groceries, trips to restaurants, or admission to special events. Emphasize that worth is not solely defined by money: there is value in free experiences. For example, helping a neighbor, visiting a playground, or spending time with a friend.
Point Out How Adults Earn Money
Discuss how you and other family members earn money. Guide younger individuals to understand that people have jobs or own businesses to earn income. Use their teachers, bus drivers, or family friends as an example. This is also a good opportunity to allow them to experience working themselves. Brainstorm how they can earn their own spending money by doing chores, dog walking, babysitting, or other tasks.
Build a Basic Budget
Working with kids to build a simple budget, allowing them to plan their spending, is time well spent. They can practice creating personal savings for a special item or upcoming event. Start simple with a written spending plan, including allowance, weekly saving amount, and spending record. Get them to develop a habit of monitoring their own youth savings account to ensure they are on track and not overspending. Create incentives for meeting specific goals to reinforce good practice.
Plan Out Purchases
Kids are notorious for having an "I see it, I want it" mentality. Work with them to build intentional buying habits by making a list before going to the store to reduce impulse decisions. Then when they ask if they can have something else, remind them that it's not on the list. For older kids, introduce the idea of waiting to buy something they want. Delayed gratification is a complex concept even for most adults! For items on a "wish list," talk about how much it costs and help them plan for the money required to purchase it.
Model Good Use of Credit
For example, let the kids know when you're swiping your card at the gas station. Explain that you're borrowing money to fill up the tank, and you'll have to pay back the purchase. When the credit card bill for that purchase arrives, highlight the importance of honoring your agreements with the lender by making on-time payments and keeping balances low. For teenagers, introduce the topic of a credit score and credit report. Teenagers considering how low rates stll are) should be aware that a positive credit report will help them in the future if they decide to apply for personal loans.
Stress the Habit of Saving
Teach your children the importance of setting aside money from an early age. Use their earned income or a small portion of their birthday money to create savings for emergencies or a special future purchase. Emphasize the importance when including a savings amount in the budget. They may be reluctant due to delayed gratification, so be sure to communicate that having savings is not taking away from their hard-earned money.
The best thing you can do for your children's future is to set a foundation for good financial health. We hope these tips equip them with financial literacy early on and help your kids develop healthy attitudes and behaviors with money. Help them open a personal savings account with us today!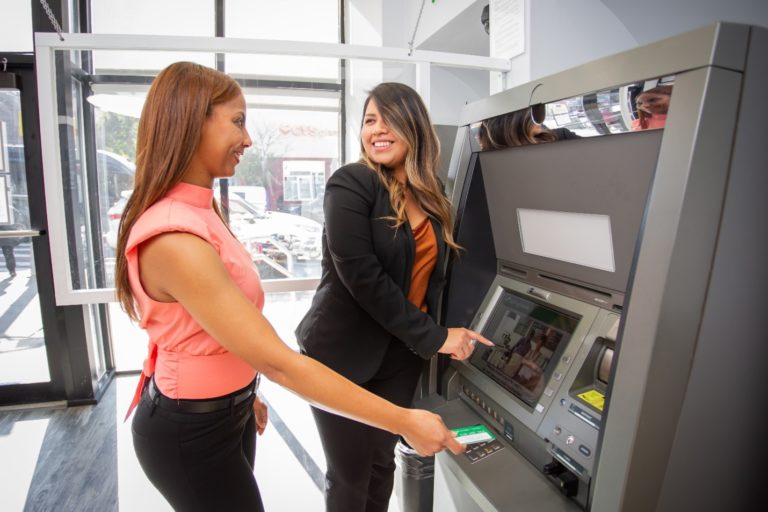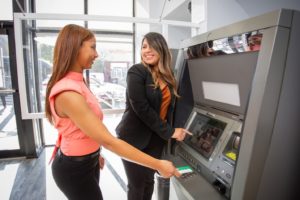 We'll always tout the benefits of having a healthy amount of money in a personal savings account. Still, since we all have to spend money every day, whether it's on groceries, gas, or life's other necessities, why not earn rewards for the money you have to spend?
Introducing Our ScoreCard Rewards Program
Make your money work harder for you with our ScoreCard Rewards Program. Earn points when you spend with your Spring Bank debit card and redeem them on the vast selection of rewards. From 4-star hotel stays to designer fashion and trendy appliances, there's something for everyone. So register your Scorecard account today to view your accrued points and treat yourself to all the perks your debit card can help you receive!
How It Works:
First, enroll your card to start accumulating points as you spend.
Make purchases with your Spring Bank debit card from either your personal checking account or business checking account as you usually would – both are eligible to earn and redeem points.
Earn 1 point for every $2 you spend with a signature or every $4 you spend using your PIN.
Redeem your points for travel, merchandise (like electronics, appliances, and more), or experiences like concerts and special events.
Ways to Earn Points Faster
Customers who hold multiple debit cards from their Spring Bank personal checking accounts or business checking accounts are welcome to combine points into a single rewards account. For business bank accounts, the business can earn points from all associated cards, though the owner is the only one who can claim rewards – all cards remain under the account owner's control.
Likewise, households can merge points. For example, if you and your spouse have Spring Bank debit cards connected to your personal checking accounts, you can combine points to earn rewards faster and redeem points for rewards!
We're offering 2,500 points as a special sign-on bonus to reward those who enroll in the program and use your debit card within 60 days of enrollment. Plus, any customer who signs up also gets 500 bonus points on their birthday!
Ready to upgrade your tech, book that bucket list trip, or dance to your favorite band at that sold-out concert? Register your card and start earning points today!