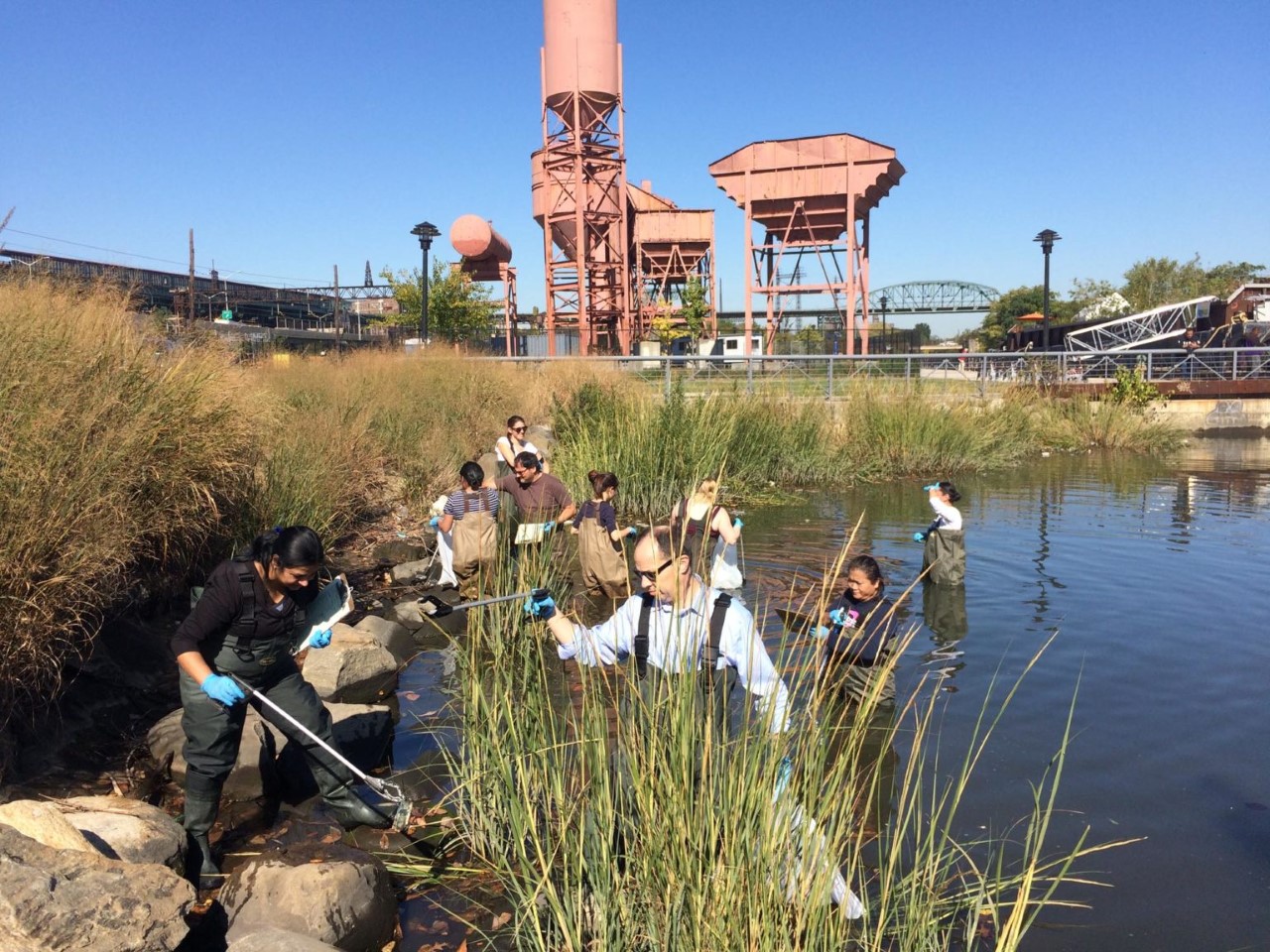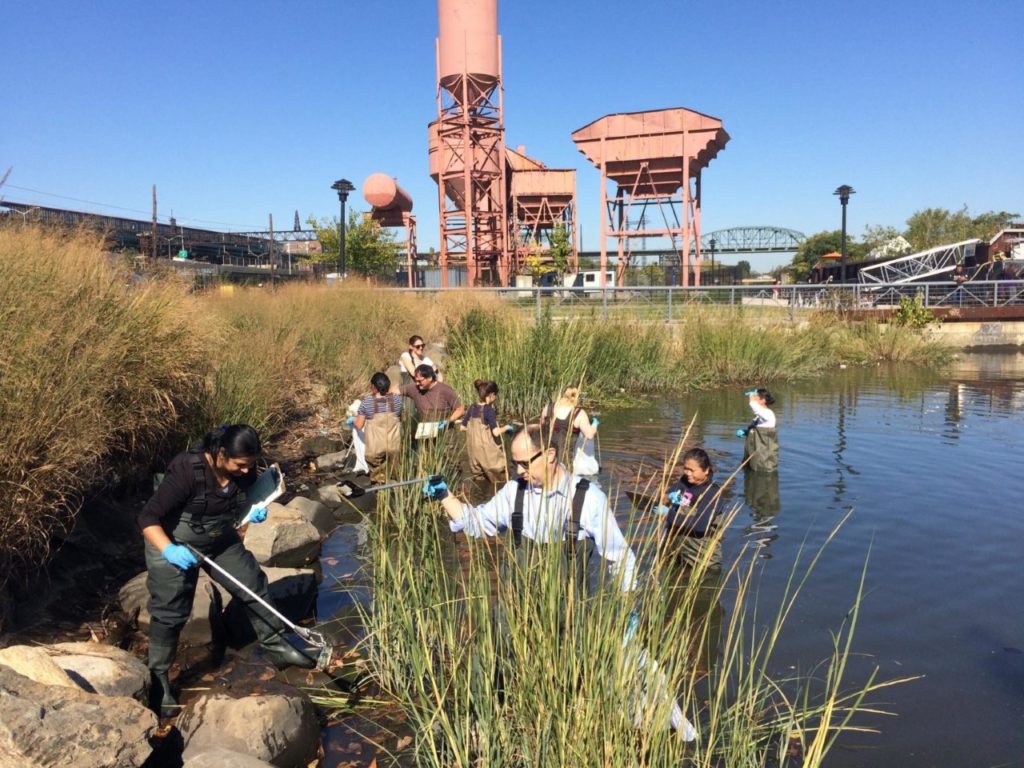 As a community bank, we like to amplify the work of the nonprofits in The Bronx that help our neighborhood thrive and to offer nonprofits tailored banking services. We're proud to support The Bronx River Alliance and their mission to make The Bronx River a healthy recreational, educational, and economic resource for surrounding communities.
The Bronx River Alliance has an important legacy in the borough dating back to the 1970s. Then, efforts to improve the environmental quality of the river were made through the Bronx River Restoration and Bronx River Working Group. The Bronx River Alliance, established in 2001, is a combination of these initiatives and serves as a coordinated voice for the river. Through equitable restoration, environmental protection, and public education, the Alliance is a notable nonprofit leader, transforming the 23-mile-long river for present and future generations.
"Bronx River Restoration started in the 1970s. Anyone who is contributing to the restoration is supporting that legacy," says Jennifer Seda, Volunteer Program Assistant.
Jennifer joined the Alliance in 2021. When she realized that the parks she knew growing up were being transformed into accessible public spaces by members of the community, she felt excited to join in. She started out as a Seasonal Conservation Crew member, then transitioned to Volunteer Program Assistant. Jennifer's role now consists of connecting the community to different opportunities along the river.
"It really does take the whole village. Not just inside the workplace, but also outside: connecting with different organizations and community members of other grassroots groups. It takes all of us to do this type of work," she says.
The Bronx River Alliance partners with groups such as Concrete Plant Park and Rocking the Boat to provide free community programs. The Alliance also learns the needs of their neighbors through three advisory board teams — the Ecology Team, Foodway Team, and Greenway Team — so that the community can guide the work they do. These teams host virtual meetings which are open to the public.
We've provided The Bronx River Alliance with personalized banking services that are more customized than larger banks in NY. We're able to meet the organization's needs with our highly responsive customer service team and nonprofit financial products.
"Spring Bank has proven to be a valuable ally to the Bronx River Alliance, offering various financial instruments, valuable financial guidance at the onset of the pandemic, and supporting our fundraising efforts. Spring Bank sets the bar high for what a model local community bank should be," says Daniel Tapia, CFO of The Bronx River Alliance.
It's more important than ever that we contribute to causes that protect the environment. As a certified B Corp, we recognize that environmental inequity is directly linked to financial inequity, so we're committed to green banking: that means never investing in fossil fuels, maintaining carbon neutrality, offering paperless e-statements for our personal checking account, personal savings account, and business checking account customers, and more.
Victoria Toro, Community Outreach Coordinator, has been with the Alliance for over two years. Bronx-born and raised, she's honored to contribute her passion and knowledge in marine biology with the community.
"Green infrastructure is so important. These systemic problems require systemic investments. We talk about climate justice under the umbrella of environmental justice. That's always the framework that we're trying to engage folks in," Victoria says.
Supporting local initiatives is what strengthens our community. That's why we also offer personal loan options like our E-Bike Loan NYC: our goal is to create opportunities for New Yorkers to have a healthier, more affordable commute that also supports a greener future for our city. Learn more about our E-Bike Loan NYC and apply for a personal loan here.
The climate-related issues that The Bronx faces – such as flooding – have a huge impact on the river and the people who live near it. For example, during Hurricane Ida, the safety of the community was at risk. The Alliance's programs were directly impacted because of a lack of access to public spaces due to storm damage.
The Bronx River Alliance is doing their part to rally the community around this issue. Diogomaye (Dio) Ndiaye, Director of Development and Communications, joined the Alliance to support fundraising and communications. As a Bronx resident, he wanted to shift the narratives surrounding The Bronx, while also doing work for the environment.
"In Black and Brown communities, there's a lack of access when it comes to environmental justice careers. The feedback we've received from young students is that The Bronx River Alliance is giving them the opportunity to start thinking about potentially having a career in the environmental field. We're providing them with new possibilities for their futures," says Dio.
By teaching people to love the environment, they become stewards.
Check out these upcoming events hosted by The Bronx River Alliance to learn more about the organization and get involved:
Foodway Tour: Join Journei Bimwala, Artist in Residence at the Bronx River Foodway, as they introduce both familiar and unfamiliar plants growing in the Bronx River Foodway, an edible food forest located in Concrete Plant Park. Multiple dates throughout November.
Compost Drop-Off: Stop by the Bronx River House in Starlight Park Fridays from 9-11 AM to drop off your weekly food scraps to be turned into compost.
Pitch In to Pick Up: Volunteer to clean up the park and steward the Bronx River! Your efforts not only protect wildlife and the Bronx River ecosystem, but they also help identify sources of trash so pollution can be stopped where it starts. Gloves and tools provided; join on Monday mornings throughout November at Starlight Park.
Looking for more information on nonprofit banking and lending? We've got you covered.