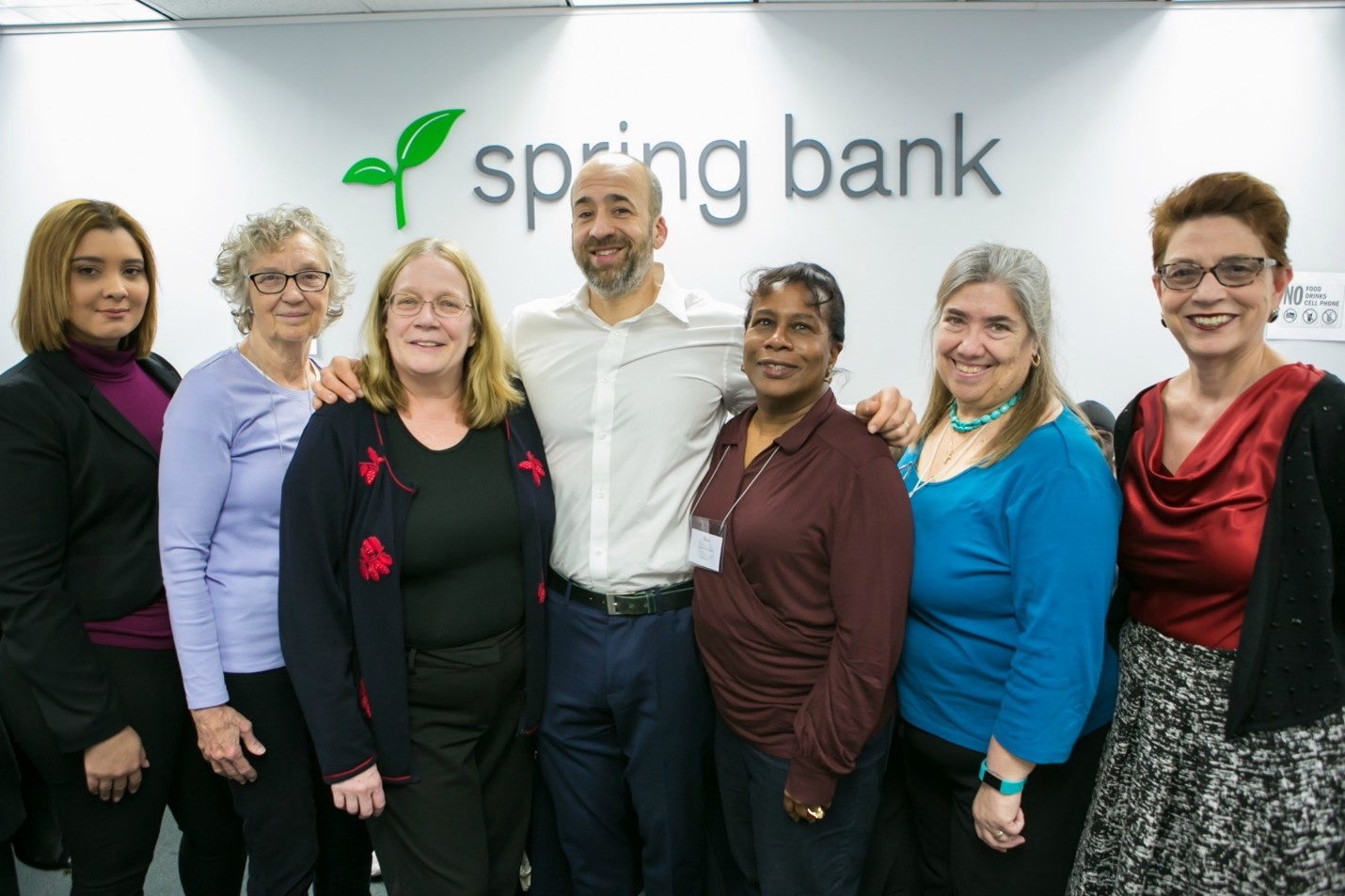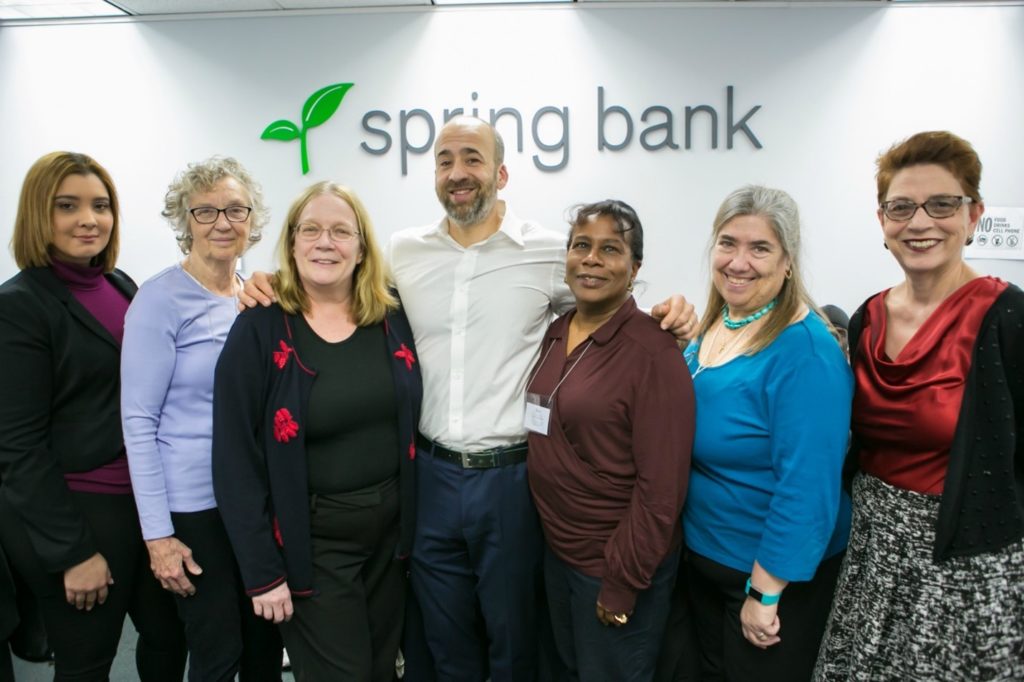 "Our partnership with Ariva brings value not only to the clients they serve but also enriches the day-to-day experience for all of us at the bank." – Melanie Stern, Community Reinvestment Act Officer at Spring Bank
We're delighted to partner with incredible organizations like Ariva. Ariva is working to remove barriers to financial and economic access—particularly for people traditionally excluded from current systems—by providing free tax preparation NYC, free financial counseling that includes education on budget management and building savings, and so much more. Please look below at what they do, and be sure to refer a friend or neighbor who could benefit from their services!
In the last year, Ariva helped more than 5,500 New Yorkers file their taxes. Ariva offers free tax preparation services year-round at four permanent locations and additional locations across all five boroughs during tax season. One of their permanent locations is right here at Spring Bank. In fact, last year, Ariva supported 611 people with in-person and virtual financial counseling sessions at our Bronx headquarters. We're honored to be one of the only banks in NY to offer our community easy access to high-quality financial services like these.
"Spring Bank is one of our closest partners. They founded us almost 20 years ago when we started as a small VITA site doing a few hundred tax returns at their branch. So our missions are aligned: to expand financial access and inclusion for New Yorkers, especially in the Bronx neighborhood where we're both headquartered," says Irene Baldwin, Executive Director at Ariva.
"Spring Bank continues to host that free tax site – one of our larger ones – and also hosts a Financial Empowerment Center, where we have a full-time financial counselor on-site offering personalized one-on-one counseling to members of the community. We look forward to continuing to grow our partnership with Spring Bank in service to the community over the next decade," she adds.
In addition to tax filing Ariva has free financial counseling programs open to all New Yorkers, regardless of immigration status. You can receive safe, confidential advice from their professional financial counselors on accessing affordable banking products, like our personal savings account. You'll also learn how to establish and improve credit, reduce and manage debt, budget, build savings, and apply for ITIN numbers.
We are proud to be one of the exceptional banks in Bronx, New York, and we believe that what sets us apart is our desire to see our community prosper. As fellow New Yorkers, we know NYC is unique because of the diverse communities that live here. One of the best ways to become part of this vibrant, bustling community is to volunteer with Ariva.
As a volunteer, you'll help prepare tax returns alongside 100+ other teammates. It's a great opportunity to be part of an enthusiastic, generous team. Plus, you'll receive access to special benefits like free personal income tax preparation, official IRS certification, or even college credit. You don't need any accounting knowledge; they'll train you in everything you need to successfully support your community through free tax help in NYC.
We're grateful to our partners at Ariva for their passion, dedication, and commitment to serving the New Yorkers who need it most. So come visit us today, and we'll introduce you to the Ariva team so that you can take advantage of their incredible services.