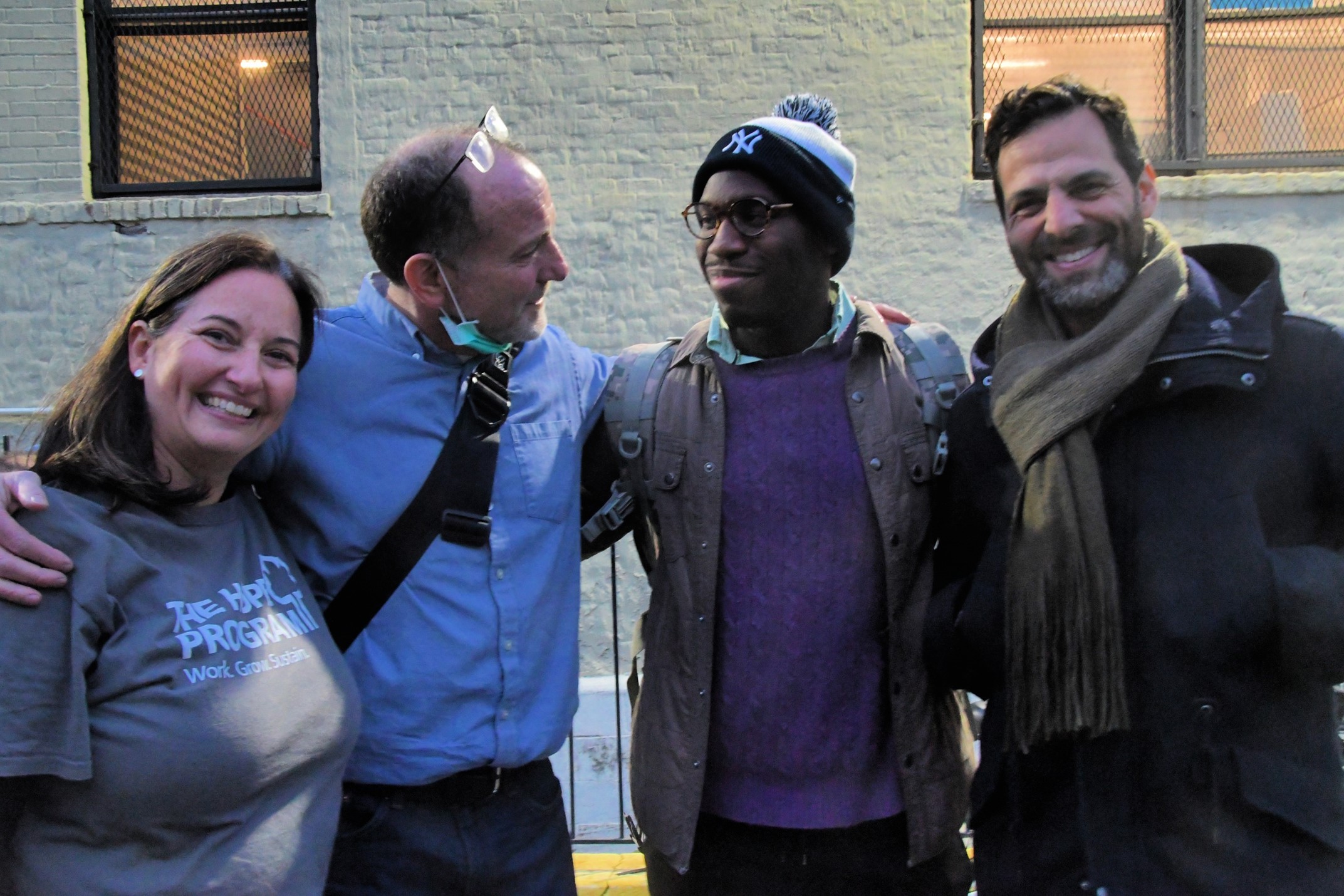 Did you know New York City still has "transportation deserts?" These are places across the five boroughs where public transport options are few and far between if they exist at all.  With over one million frontline workers commuting across the city daily — many of whom live in transportation deserts — it was easy for us to join the Equitable Commute Project (ECP), promoting sustainable transportation alternatives as the financing partner for electric bikes.
And our partners at The HOPE Program were also excited about the opportunity to play a part in providing transportation alternatives for workers who are often at a disadvantage.
HOPE empowers New Yorkers to build sustainable futures through comprehensive training, job placement, career advancement, and lifelong career support.
Because of their commitment to workforce development, the team at HOPE saw the opportunity to partner with employers to create access to affordable and reliable transportation.
Through the ECP, HOPE has an opportunity to develop a lithium-ion battery handling training program so that workers can learn how to repair the E-bikes that get distributed.
"We're a job training program, so we're excited about anything that helps people get to work and makes it easier and more lucrative to participate in," says Irene Branche, Chief Development and Evaluation Officer at The HOPE Program.  "If we can get a critical mass of employers to provide E-bikes to their employees, then it not only becomes an employee benefit, but then the employer can provide logistical support to make it easy," Irene adds.
Job retention is also a big priority for HOPE.  Their programs help New Yorkers aged 18+ who have barriers to the workforce.  Typically, this includes people who lack access or have little experience with financial planning using a personal checking and personal savings account and may have had experience with the criminal justice system, substance abuse, or homelessness.
Many reasons might cause an adult to struggle with entering or staying in the workforce.  So even without the added stresses of the pandemic, the team at HOPE knew that getting both NYC workers and employers excited about E-bikes would have a positive long-term impact.
"Between distance issues, cost issues, and even just waiting for the bus — nobody wants to commute like that.  So it just made a lot of sense to us," says Irene.
Employer investment in employee health and wellbeing has become a national focus, and the folks at HOPE and the Equitable Commute Project also recognize this trend.  A chief aim of the ECP is to prepare New Yorkers who face barriers to employment for jobs in the micromobility industry, expected to grow to a $300-500 billion market by 2030.
Additional opportunities for employees can include everything from providing designated parking spots for E-bikes to investing in E-bike charging docks, making the employee commuting experience as smooth and seamless as possible.
Like HOPE, we also know that employers have the power to provide their teams with affordable and reliable transportation.  As the financing partner of the ECP, we are excited to expand our Employee Opportunity Loan Program to include our E-Bike Loan NYC.  A loan of up to $2500 with no minimum credit score requirement, the E-Bike Loan NYC also helps your employees build their credit and strengthen their financial wellbeing.  And when you sign-up for the E-Bike Loan NYC, your organization automatically becomes part of our Employee Opportunity Loan Program and can access other financial benefits like free financial counseling.
Are you an employer in NYC?  Check out our Employee Opportunity Loan Program and learn how to provide affordable lending products to your workforce.  You can also check out our business checking account and open your new business bank account today!
Read about the Equitable Commute Project. Check out our upcoming E-Bike Loan.  Learn more about The HOPE Program.  Read about The E-Bike Revolution.  Join the conversation on Facebook and Instagram.  Find out what makes us one of the best banks in ny!