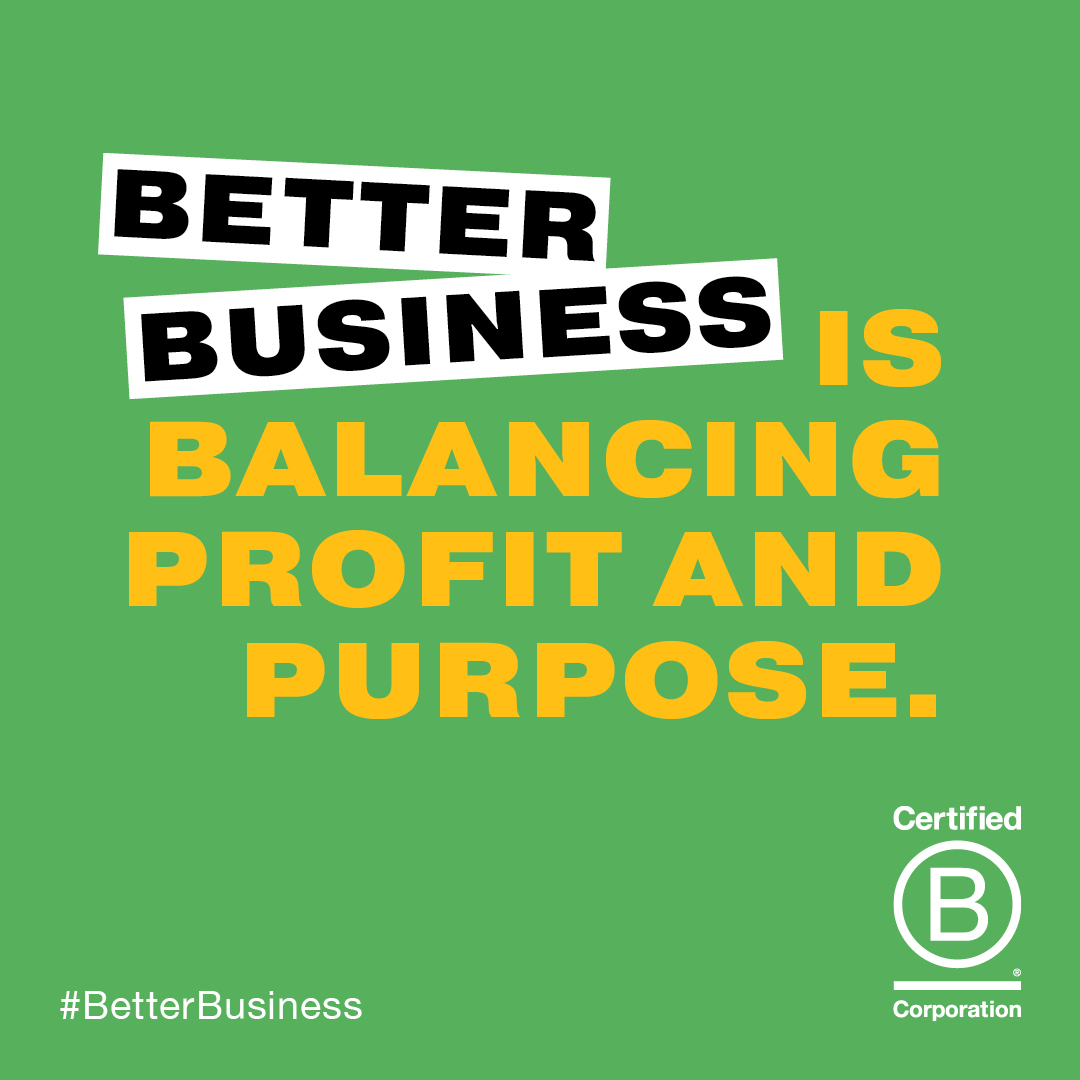 March 2021 marks one year of living in times of COVID-19, changing our city and our world as we knew it. It is also B Corp month—and our 5th B Corp anniversary! Certified B Corporations believe business can and should be a force for good.
As mission-driven businesses, B Corporations work to leverage their income to prioritize people and the planet, striving for a more inclusive economy that works for everyone. B Corps actively look to "benefit" the Earth and leave our communities better due to our presence. We've been values-aligned with the movement since we opened our doors.
"Being a B Corp aligns with our ideals and helps us to become the best version of ourselves as a company," says Demetris Giannoulias, our CEO. "The B Corp model allows values of community, inclusion, and environmental integrity to infuse our culture strategically and explicitly."
We joined the B Corp movement in 2016 as the first B Corp bank in New York City. Here are four reasons why being part of the B Corp movement is even more critical at this moment:
Equal Access to Capital is more important than ever: COVID-19 has dramatically underscored New York City's wealth gap. Our job is to provide residents and small business owners with direct and easy access to the banking system, and that this is a critical step in addressing the wealth gap. Bronx residents, for example, are the most unbanked and underbanked citizens in New York City. While many banks continue to leave the South Bronx, we remain committed to our neighbors' financial inclusion. We aren't going anywhere.
A Culture of Innovation for Good: We continually adapt our innovative depository and affordable loan products to help individuals in our community avoid getting trapped in cycles of debt and predatory lending. But we also recognize that no community exists in a vacuum. Many B Corps, including Eileen Fisher, UnCommon Goods, Greyston Bakery, Crave Fishbar, and Pisticci Restaurant, have worked with us to develop our small-dollar, credit-building Employee Opportunity Loan to support their teams' financial health.
A Small Business & Nonprofit Priority: We prioritize the lending and banking needs of small businesses and nonprofits across New York City. When big banks turned them away, we welcomed them, deploying $88M in 361 loans as part of the Paycheck Protection Program (PPP). And we offer tailored products for community-based organizations like our maintenance-free Nonprofit Checking account.
A Community of Accountability: One of the best parts of the last five years is the people we have met and worked with within the B Corp community. We learned about the importance of our carbon footprint and took the journey to becoming carbon neutral. We took part in the Inclusive Economy challenge and started our anti-racism journey. We are grateful to be part of a business network that calls one another forward into deeper impact.
This B Corp month, we celebrate five years in the movement, proud to be a triple bottom line bank. And we think there is a lot more room for other NYC banks to join!
"I believe in B Corps and think other banks should join the movement and become a B Corp," says Demetris. "The more we work together, the better shot we have at changing the financial industry for the better from within."
Thank you for being part of this journey with us. To learn more, check out our stories about our work with fellow B Corps Eileen Fisher Inc and UnCommon Goods. Find out more about our decision to go carbon neutral here. Celebrate B Corp Month and put your values into action by opening a personal checking account or personal savings account with us today.