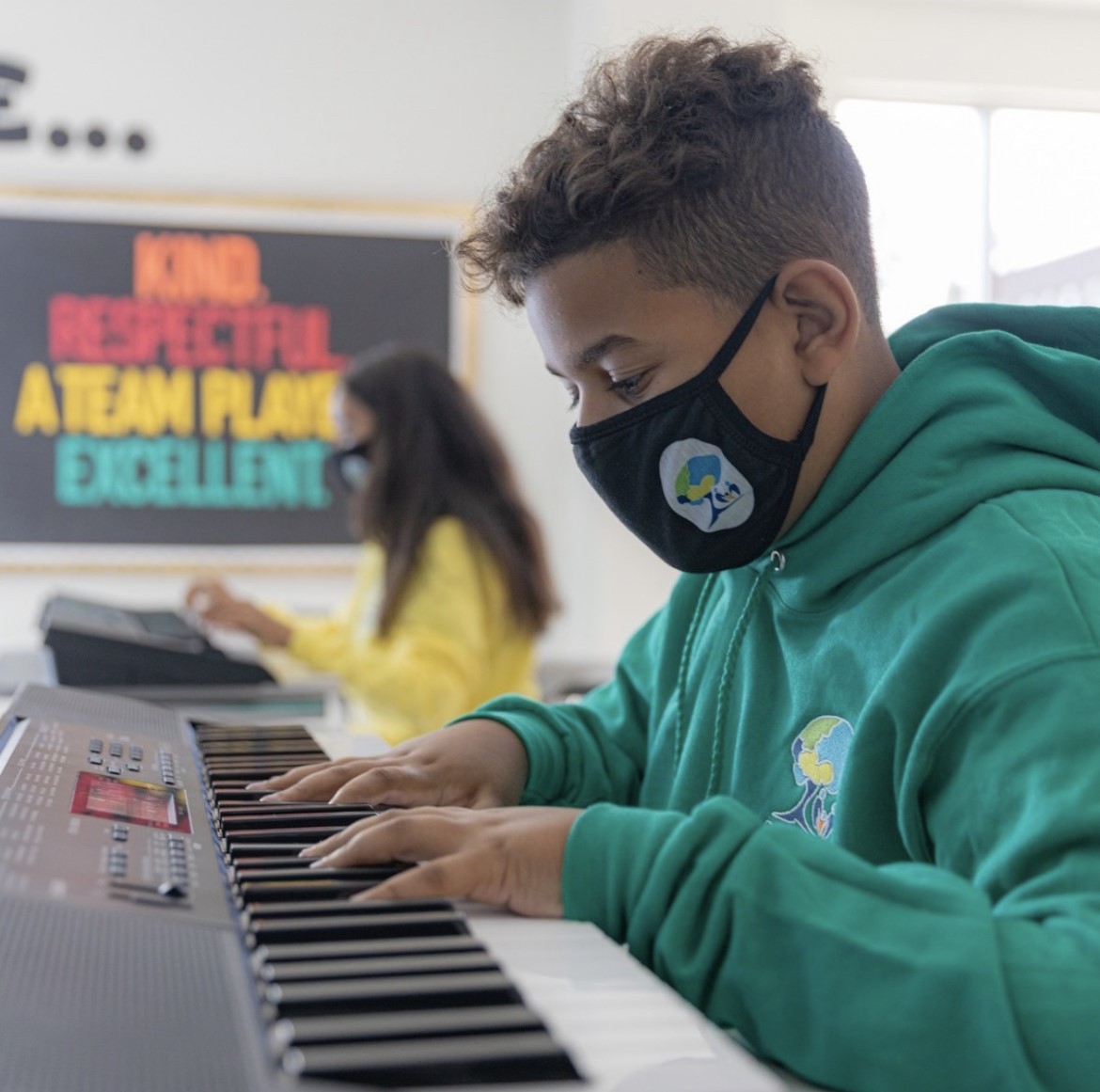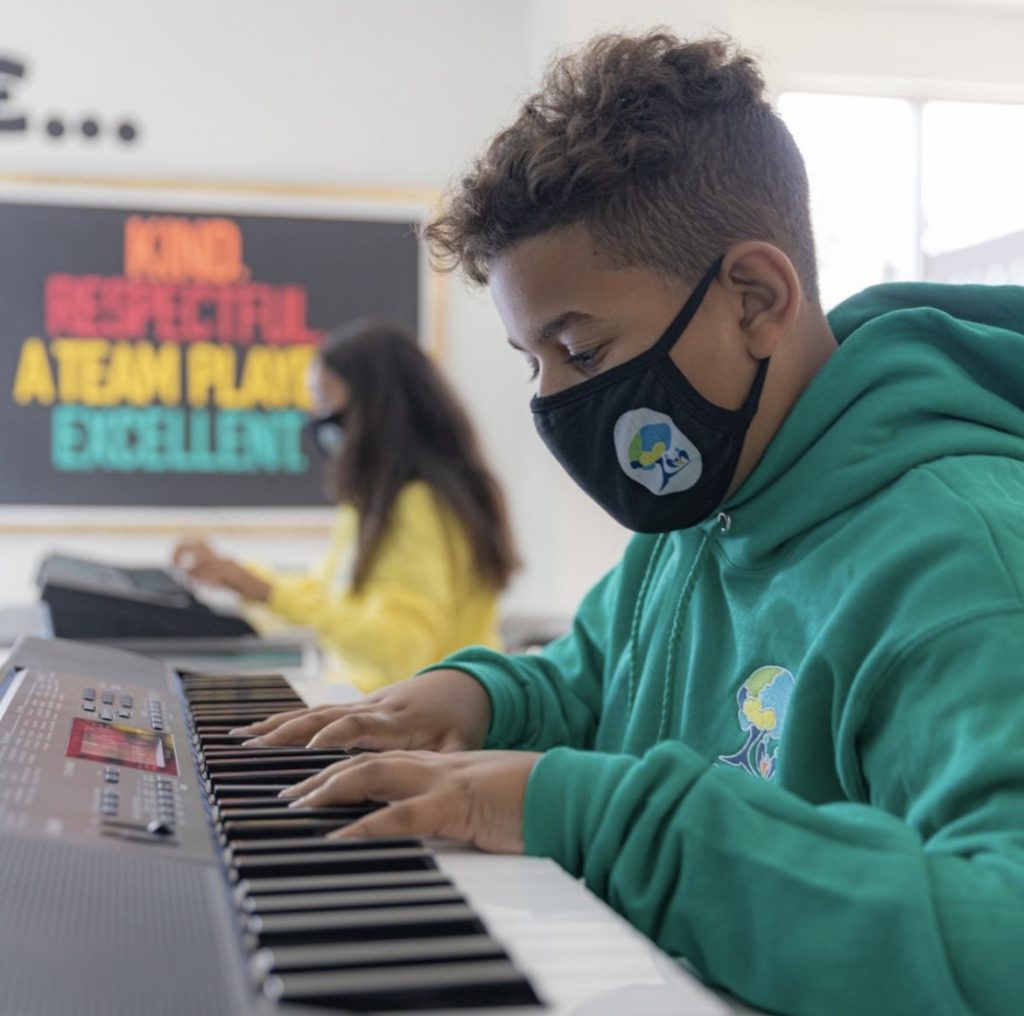 Family Life Academy Charter Schools, A Nonprofit Feature
Changing the Trajectory for Families in the South Bronx
For years Spring Bank has been proud to call Family Life Academy Charter Schools (FLACS) in the South Bronx a partner. That's why we were thrilled to learn that at the end of last year, Ms. Marilyn Calo, CEO of FLACS, received a call from the Mackenzie Scott office administration with a very well-deserved $4.5 million gift.
Founded in 2001 by the Latino Pastoral Action Center (LPAC) under the vision and activism of Bishop Raymond Rivera, FLACS has changed the trajectory of thousands of South Bronx families. The founding FLACS team developed a vision for a school that would serve the community, primarily immigrant students and English language learners. LPAC saw the opportunity to provide whole-care education through the charter school model, just as the charter school movement was taking off across New York City.
"Parents, many from the Dominican Republic and Mexico, came to us to tell us their children were having a hard time in public school," says Ms. Calo. "We already had a pulse on the full spectrum of community needs, so starting a school seemed like the next step."
At first, Ms. Calo, a former East Harlem public school teacher and administrator in the Department of Education, was not interested in leading a charter school. However, her mind quickly changed after seeing the opportunity to make a big difference in her home community, the Bronx. The school began with 200 students, grades K to 3. Fast forward 19 years later, FLACS is presently serving 1500 students in grades K-9 and, in a couple of years, will help approximately 2000 students K-12 in the South Bronx.
In addition to a rigorous curriculum rooted in ENL (English as a New Language), together with LPAC, FLACS provides a "whole family, whole community" experience. From nutrition to the arts, sports, and technology, FLACS recognizes the need to offer a holistic academic opportunity for their students to thrive. For example, Spring Bank has had the pleasure over the years of supporting their cooking classes, where students learn how to use organic produce to create healthy meals.
During the pandemic lockdown, not only did FLACS deliver thousands of fresh, healthy meals and farm boxes to their students' homes every day, they offered laptops and paid Wi-Fi to any family who needed it. These efforts were essential to keeping their students on course.
"We know we're in the two poorest congressional districts in New York, so you can pick a topic, and our community deals with it. Ask us about obesity, diabetes, AIDS, unemployment, homelessness — we face these issues with our families every day. During COVID, we saw many tough realities when students worked remotely. We could see their living conditions — many students living in homeless shelters or in a one-room apartment they share with 15 other people," shares Reverend Susana Rivera-Leon, Vice-Chairman of the Board of Directors.
So, when the Mackenzie Scott office administration offered the gift, FLACS leadership saw a way to expand their reach across the Bronx and support their teachers.
"Within two weeks, the entire gift was in the bank — no strings attached. We were told we could use it for anything to continue our work with families and children in the South Bronx," says Ms. Calo.
The board immediately formed a committee to hear from the parents, community partners, and other community leaders about how they should utilize the generous gift. To start, Ms. Calo and Reverend Susana agreed that teacher and parent training would impact their students long-term.
"First, we want to consider a teacher training institute. I always tell our team, "I want you to be the best teachers and best staff,'" says Dr. Calo. "Secondly, we are thinking about how to offer our parents skills-based training. But no matter how we use the gift, I want it to create long-term value and be sustainable."
Reverend Susana adds, "We will continue to make sure our impact contributes to the social and emotional learning of our students — a key part of 'The FLACS way' as we call it. We are committed to our children receiving the rigor and enrichment activities they would get in any other zip code. I'm excited for our FLACS family to see how this gift will continue to provide a whole education and impact, not just for the child, but the entire family."
Thank you to Ms. Marilyn Calo & Rev. Susana Rivera-Leon, for their time and for sharing their powerful story with us. We are proud to be part of the FLACS community — supporting their work as they support our shared community in the South Bronx. We look forward to all that's to come in 2023 together and beyond! Learn more about their gift from Mackenzie Scott here.
We are committed to helping NYC nonprofit organizations like FLACS thrive. Learn more about our nonprofit checking and lending options. We support small businesses too! If you're weighing out your options for a new business bank account among banks in Bronx, New York, we are your choice. We offer small business accounts and a business checking account.