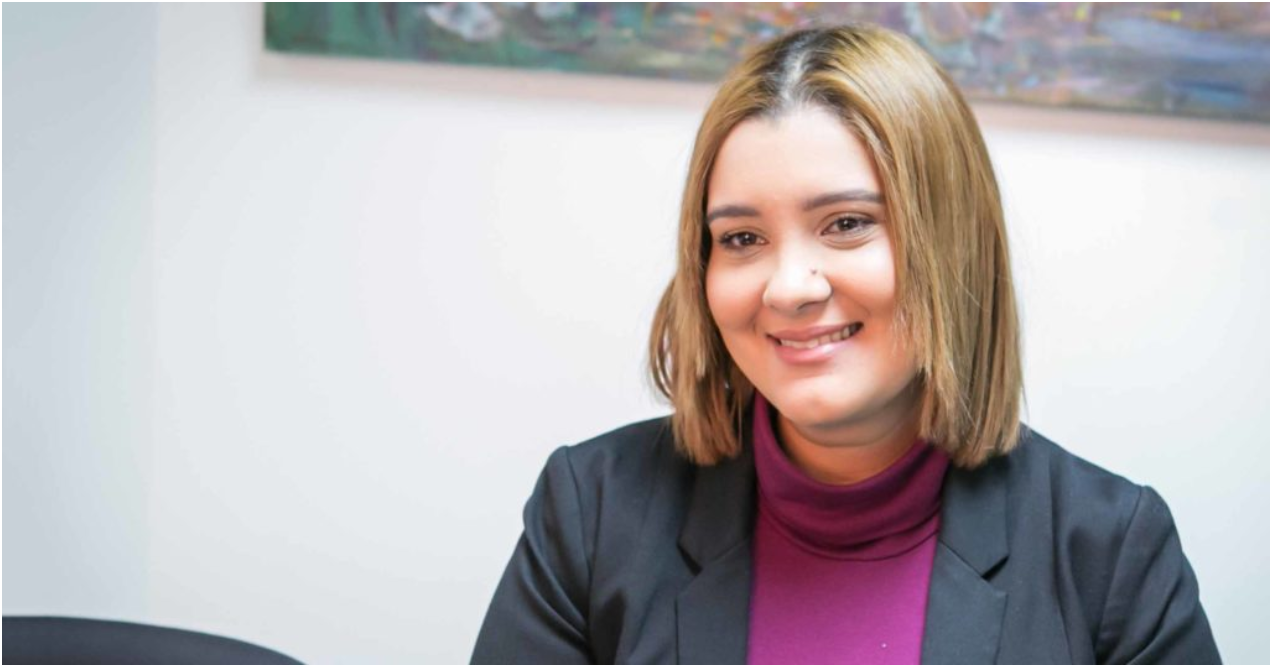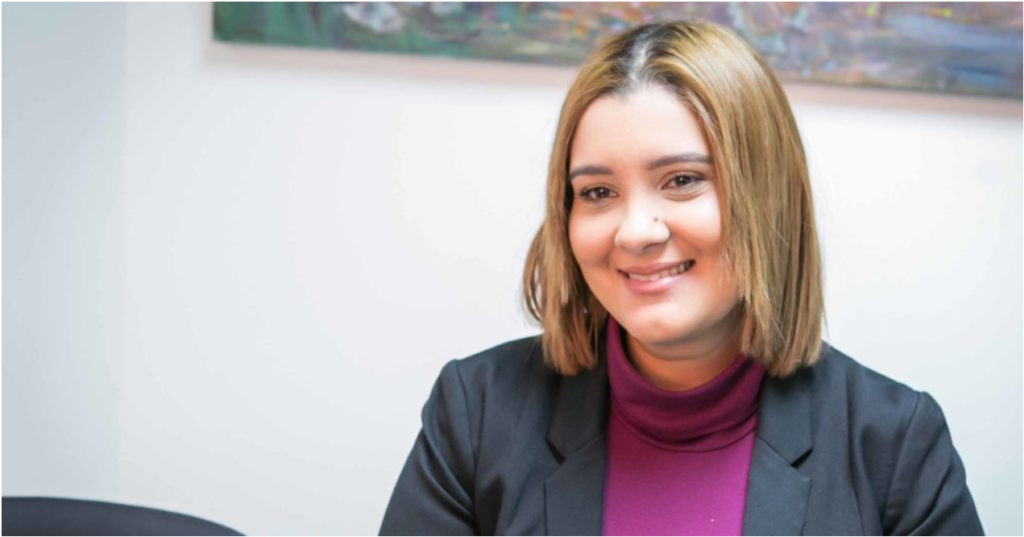 We're not always strictly business. We value building personal relationships with our clients and community. Our staff spotlights are an opportunity for our clients and neighbors to get to know the committed team that makes Spring Bank the community bank in NY that it is!
This week, we shine the light on Carol Guzmán, our Community Development Portfolio Manager. Take a look:
Spring Bank: How long have you been at Spring Bank?
Carol Guzmán: I started working here in November 2015, so it's been seven years.
SB: How did you get into banking and why?
CG: I was always interested in banking, even at a young age—it's the reason I studied Business Administration in school. It's easy for me to work with numbers, and I enjoy helping others.
SB: What are the three most important things you've learned during your time at Spring Bank?
CG: I've learned a lot while working at the best local bank in Bronx, New York! The most important thing is teamwork. I've also learned how to turn challenges into opportunities, and how to step out of my own independent work to support my co-workers.
SB: What have you enjoyed most about working in Consumer Lending?
CG: I value that I can help people in our community with their financial needs. I've helped clients improve their credit through our Credit Builder program, secure accessible and sustainable transportation through our E-Bike NYC Loan, apply for personal loan, build their personal savings, and more. Lessening the financial stress of our clients takes a significant burden off their shoulders, and it makes me so happy to be able to do that.
SB: Tell us what the new role entails. What will you be doing?
CG: In my new role as Community Development Portfolio Manager, I'll train and supervise our new Consumer Loan Officer, as well as manage loan delinquencies. I'll also assist our Community Reinvestment Act Officer with collecting data for grant reports. Lastly, I will support the Commercial Loan Department with daily operations.
SB: What are you most excited about in the new role?
CG: I love to learn new things, so I'm looking forward to learning more about our products and services—that way I can provide a comprehensive answer when I'm asked a question about our offerings.
SB: What inspires you or motivates you to be part of the team at Spring Bank?
CG: There's always something new that's useful for the community that we're working on as a team. It's very inspiring to be surrounded by people who share the same passion and interests as me.
SB: You work closely with mission-based consumer lending. Does the mission create value for your work? How so?
CG: Definitely! Being able to help our community brings so much value to my work, on both a personal level as well as within the community. Whether it's helping an individual looking to apply for personal loan, a staff member from a partner employer in our Employee Opportunity Program looking to access The Opportunity Loan, or a small business seeking additional funding, I can connect clients to the right services that resolve their financial issues. It brings me great satisfaction to know that we have the tools to help our clients make healthy, positive financial decisions.
We're thankful to have committed people like Carol on our team, and we wish her the best of luck in her new role! Thanks to Carol, our Personal and Commercial Lending team and services are better than ever before.
Do you have a personal checking account or personal saving account with us? We have a variety of credit-building loans available for you. If you're an entrepreneur looking to start or expand your business, check out our small business loan options. Feel free to contact us if you'd like a member of our team to walk you through our many loan products and services that can help you build a more prosperous and abundant future.