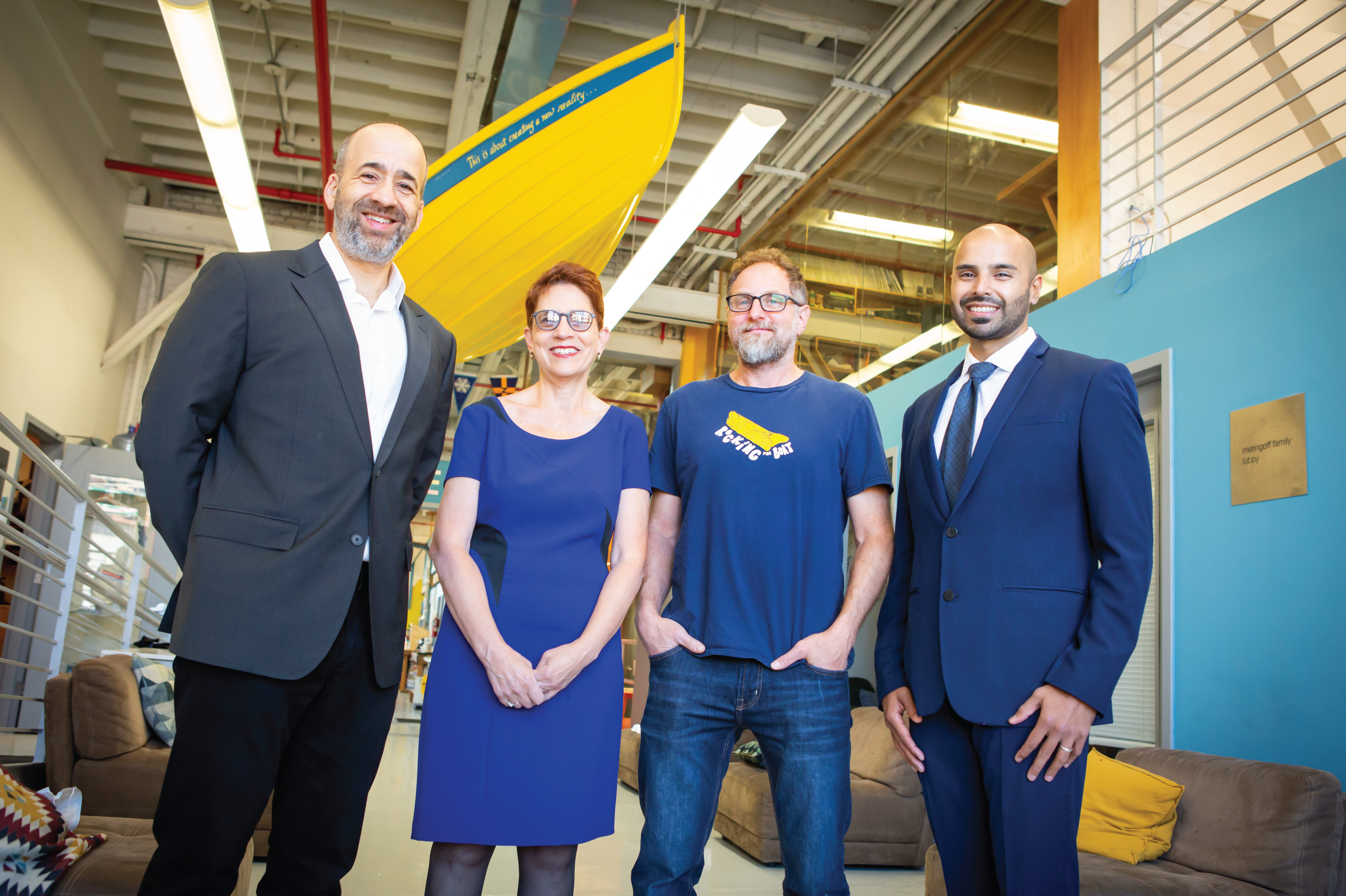 $10M from Mizuho Bank for Mission-Based Lending
Trust is the foundation of our business. As a Community Development Financial Institution (CDFI), we are positioned between larger financial institutions, many of which have no physical presence or retail space, and the financial needs of our community. Investments of affordable capital from other financial institutions help support our lending goals.
In December 2022, Mizuho Bank (USA), a partner and leading wholesale bank, placed a $10 million deposit with us. This deposit directly supports the growth of Bronx-based small businesses and nonprofit organizations, including Empire Tool Rental, Rocking the Boat, and Bronx River Alliance.
"We are grateful to Mizuho Bank for its investment in our community. It is always a challenge for CDFI banks with branches in low-income communities to generate deposits that fund loans to individuals and small businesses in our neighborhood in the South Bronx," says Demetris Giannoulias, our CEO. "The Mizuho Bank deposit helps us do this."
"We rely on partnerships and the skills and expertise of people that operate and have strong relationships in under-resourced communities. So, when we were thinking about how to deploy more capital into the communities of New York City, Spring Bank was on the shortlist," says Lesley Palmer, Managing Director, Head of Community Relations, and CRA Officer at Mizuho Bank (USA), a subsidiary of Mizuho Americas LLC. "We are committed to putting resources into the hands of CDFIs and mission-driven organizations that can use them most effectively."
We equally rely on the quality of our relationships—to receive significant investments from larger institutions like Mizuho Bank and lend that capital back to businesses in New York City. Like a loan to long-established Empire Tool Rental, a construction equipment and tool rental, service, and sales company, to help acquire a commercial building in the South Bronx.
"Not only did I expand my business, but the loan with Spring Bank also helped me purchase a real estate property to rent out no matter what happens with the business," says Terry Fuhrman, CEO of Empire Tool Rental. "I know Spring Bank has my back. My business is built on relationships, and I can't speak more highly of the personal, quality relationship I have with Spring Bank."
Check out Empire Tool Rental and read the features on Bronx River Alliance and Rocking the Boat: The Bronx is a Place Where Everything Is Possible,
Learn more about Spring Bank, its commitment to New York City communities, and its impact on local economies through the great work of CDFI Certified Banks.
We hope you'll consider us for your new business bank account among banks in Bronx, New York. We offer small business accounts and a business checking account, and one of the best savings accounts online.