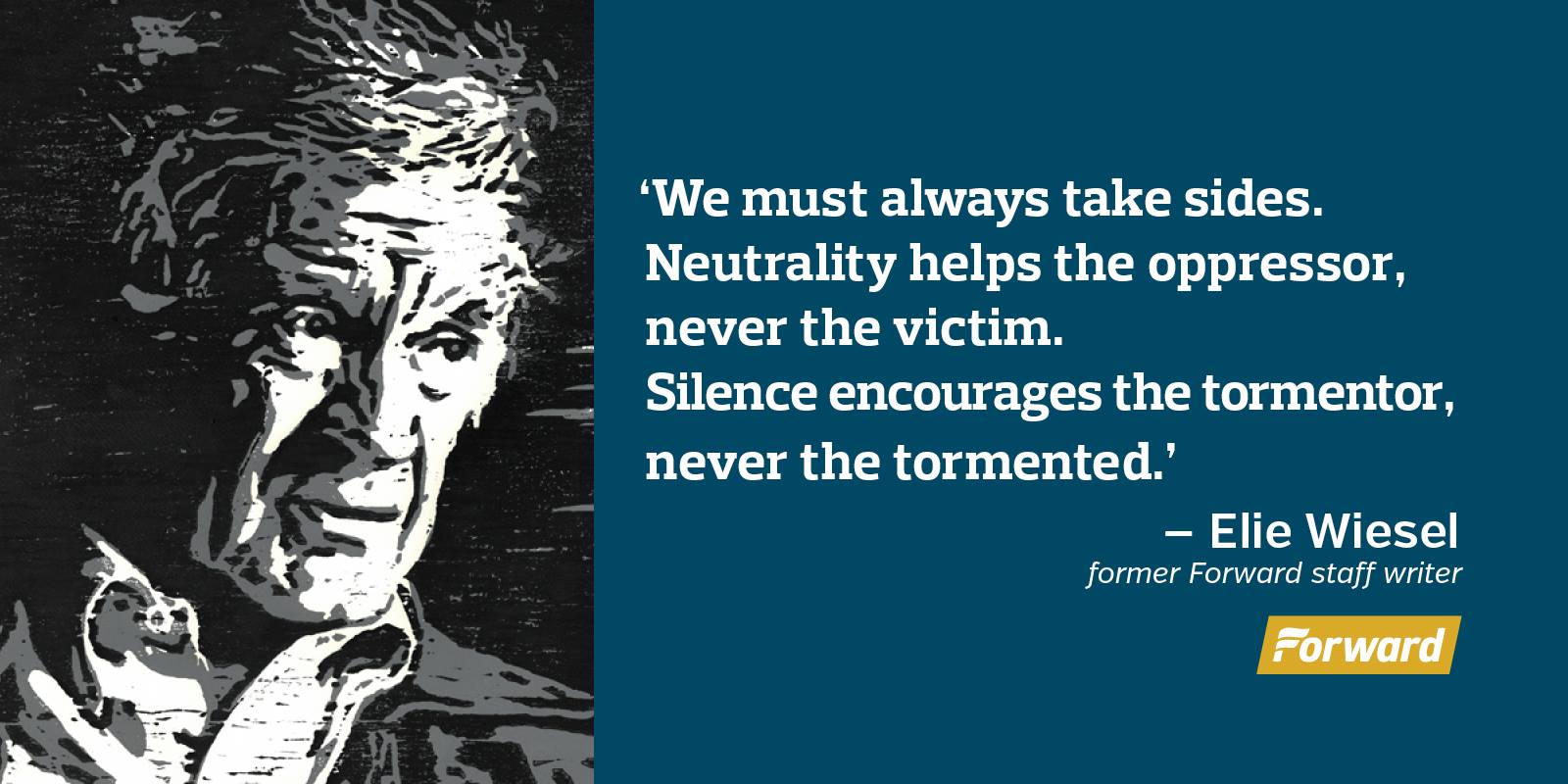 A PPP Nonprofit Lending Story
As a bank committed to offering checking accounts and lending options specifically designed for nonprofit organizations, we are proud to feature a new client, and one of New York's oldest Jewish media outlets, The Forward.
Founded in 1897, The Forward has experienced it all. From the 1918 flu to the Great Depression to World War II, The Forward reports on some of the most challenging moments in our history. And yet, they have been able to meet each moment with resolve and ingenuity to make sure that Jewish Americans get the news they deserve. The COVID-19 pandemic was no exception.
When it first became clear that the coronavirus was in the air, Deena Kuperman, The Forward's Director of Marketing, was concerned about how its impact would affect their work and readership–especially at a time when informing the community was so imperative. Deena knew that the only option was to do what The Forward has always done: innovate and adapt.
"When COVID-19 first hit, we knew we had a responsibility to inform our community quickly. We started by hosting virtual events with leaders in the community. Rabbis shared about how they were handling COVID-19, and we also hosted workshops on parenting during a pandemic."
In total, The Forward has had 19,000 people register for their virtual events. They have proven to be a lifeline for a community looking to make sense of a moment that feels unprecedented and disconnected.
"We received so much positive feedback from our attendees," says Deena. "People were feeling isolated during that time, and it gave them a sense of community."
"There was something so special about being able to bring so many people together by connecting them to the news and opening their eyes to different aspects of the Jewish community," she adds.
But, to keep supporting their readers, The Forward needed financial support too. We quickly stepped in to assist them with their PPP application.
"It was so nice to partner with a bank that has strong roots in their local community," says Deena when describing The Forward's experience with us. "We were so impressed with Spring Bank's personal service and commitment to serving nonprofits. They really understood how important securing this loan was to us."
With the loan secured, The Forward was not only able to retain staff and continue reporting, they grew their audience! As of August, they now have close to three million readers and increased their newsletter engagement by 60 percent.
"We were blown away by how much our readership grew," Deena says. "It went beyond our expectations."
With strong readership and financial flexibility, The Forward has increased the amount of Yiddish content they publish. They have even been offering online Yiddish yoga classes and a Yiddish Word of the Day series, and they have plans to do much more. We are proud to support the work of The Forward as they support the Jewish community.
If your nonprofit requires financial support during this time, we can help you secure a lending option that best suits your organization. Do not hesitate to contact us at 718-879-5000. And we can set up a maintenance-free, nonprofit checking account so that you keep your money local, investing even more into the communities of New York City whom you are committed to serving.
Check out the great content by The Forward. Learn more about our maintenance-free nonprofit checking account. Contact us for more information about our nonprofit lending options.