A Small Business Story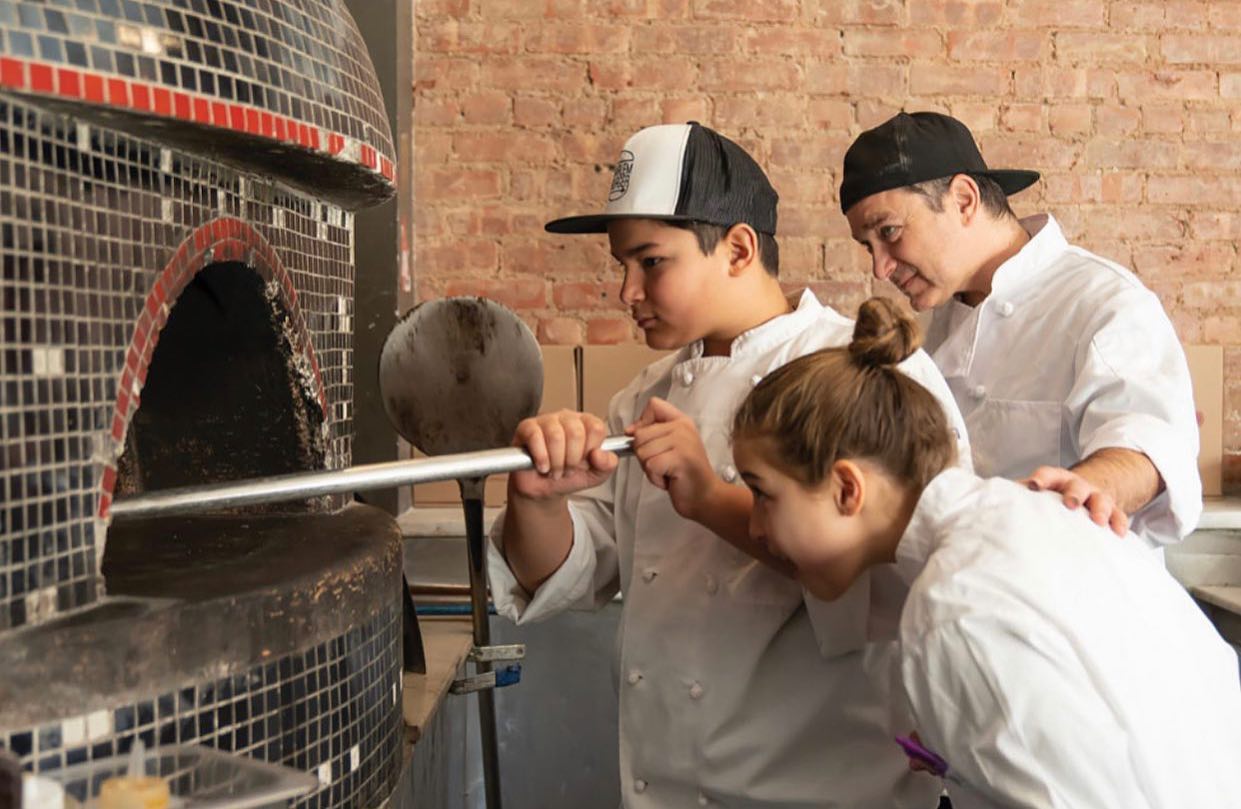 "I just told myself, if we do the right thing, we will survive," Jeannie Uyanik says. "Throughout this whole ordeal, we have told ourselves that there is light at the end of the tunnel, and we have responded with ingenuity and humility."
Jeannie and Alper Uyanik, the owners of three Harlem-based restaurants–Harlem Pizza Co., Sliced by Harlem Pizza Co., and Harlem Burger Co.– have always had an entrepreneurial spirit. The devastating impacts of COVID-19 on the restaurant business in New York City was not going to stop them. They were more determined than ever to innovate, maintain employment for their team, and continue to sustain their hard-earned success.
Instead of giving up, they contacted our small business lending team, who helped them bridge the gap between payroll expenses and available savings by applying for a PPP loan. Our small business accounts team also helped them navigate the economic shock by giving them extra time to cover items in their account. In turn, Jeannie and Alper were able to keep making a positive impact on their community.
"We kept our business open and did not lay off a single employee," Jeannie says. "One of our employees who has been with us through thick and thin has five children. How do you pick who to lay off? How do you make those choices? I didn't get into this business to destroy a life. But thanks to the PPP loan and the flexibility of Spring Bank, we didn't have to make those choices."
Our personalized financial and professional support helped Jeannie and Alper pivot toward takeout and delivery. Now customers can enjoy their wood-fired Neapolitan pizza with locally sourced ingredients and creative names like Ooey Goey and Sweet Fatty from Harlem Pizza Co. Or, just a few blocks down the street, order takeaway burgers from Harlem Burger Co. With patience and resolve, their restaurants have sustained revenues. Some nights, the Uyaniks' restaurants bring in the same amount of income in takeout than they previously earned in a week!
Despite the challenges they have faced to keep their business open, the Uyaniks have never wavered from their commitment to the Harlem community–where they have opened their businesses and raised their family. Jeannie and Alper sent food to Harlem Hospital for 70 straight days at the height of the lockdowns. They also sent food to a senior community center and two police precincts in the neighborhood.
Their impulse to serve the community when their restaurants were struggling is nothing new; it's a part of an ethos that has guided their 20 years in business.
"I refuse to throw out a morsel of food," Jeannie stresses. "We partner with local organizations to make sure that our leftovers go to people who need them. Our food is always so well received, and it's a great way to give back. If you behave with dignity and decency, I believe things will work out," she continues. "We are grateful to have the backing of another community-oriented organization like Spring Bank."
The COVID-19 pandemic has had far-reaching consequences on our economy. As the first B Corp Bank in New York State–we are working hard to keep entrepreneurs afloat with our small business checking account and lending programs. We know that times continue to be tough. Our small business lending and small business account teams are committed to your financial health and will give you hands-on advice and support. To maximize social distancing, you can open a business account online. Virtually or in-person, we are here to help.