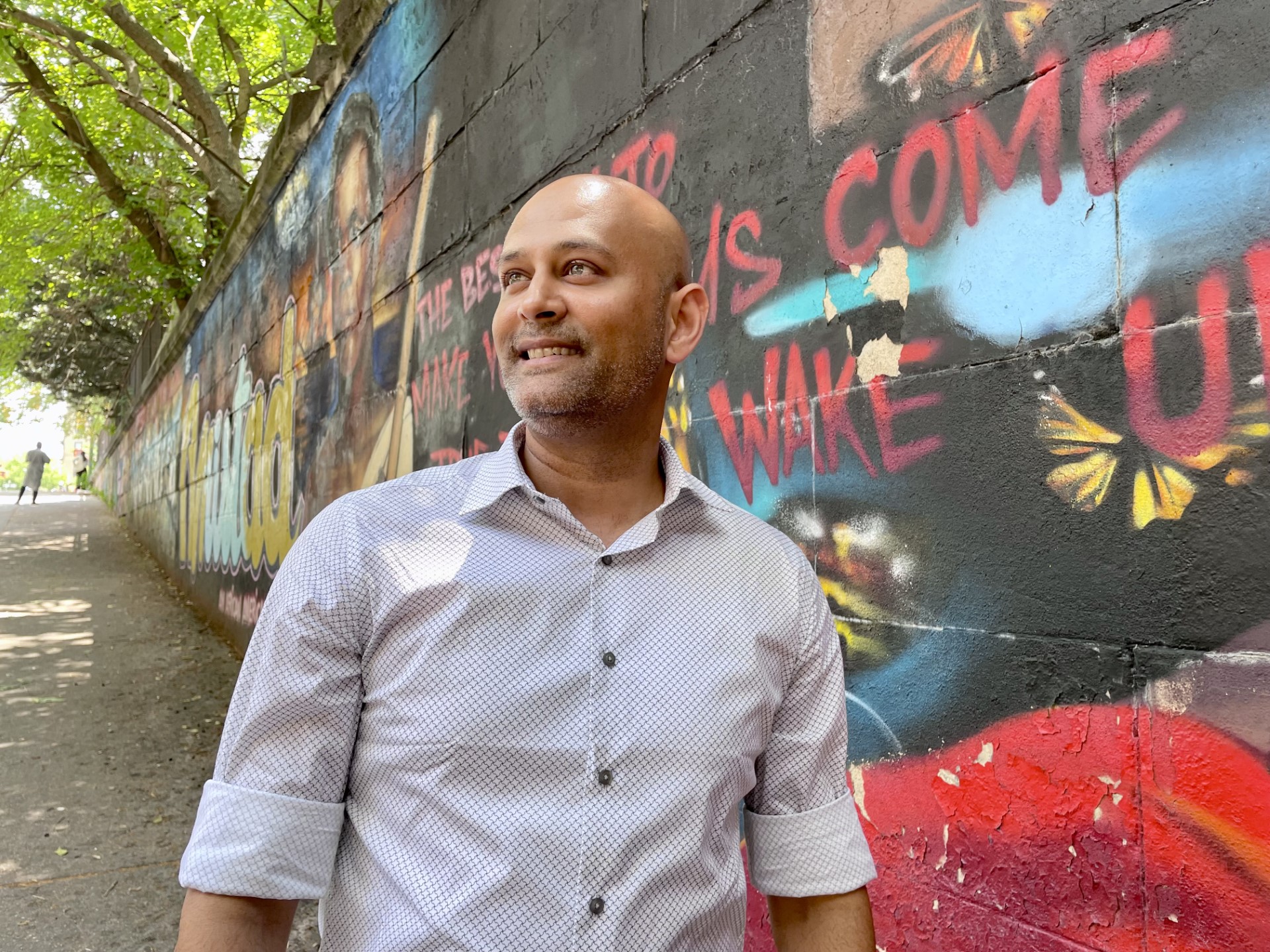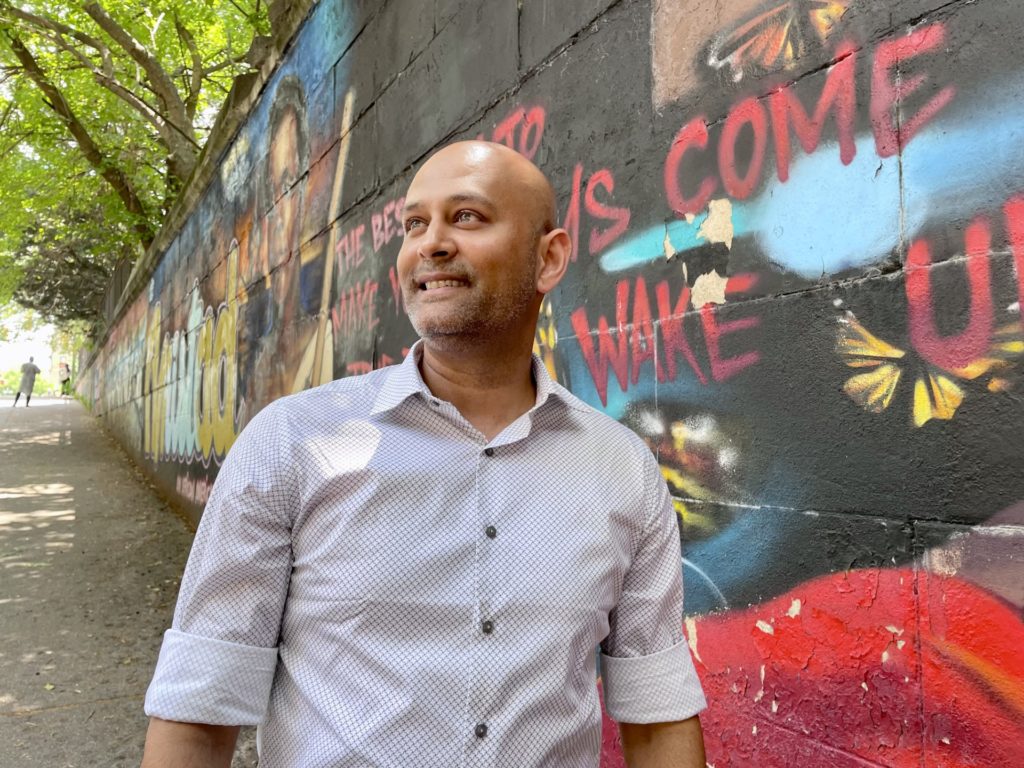 As a bank based in the diversity-rich Bronx, we're proud to have a team of individuals with different backgrounds and skill sets, all working together to create equal opportunities for people to build prosperous and abundant futures for their families and communities. As we grow to support more community members with our affordable banking services, we always look forward to having passionate and talented individuals join our staff. Binnoy Amin is such a person, having started with us over a year ago.
Like most of our team members, Binnoy likes working with numbers. Growing up in India, Binnoy's family was very business-oriented, owning several companies, from a packaging factory to a poultry farm. This entrepreneurial spirit inspired him to pursue a career in business. He studied Business Administration, Accounting, and Finance in the UK, ultimately leading him to hotel management, where he led a team of over 60 employees.
With experience in operations at such a scale, Binnoy sought to learn more about what goes into running and managing a business. So, he tapped into his finance background and discovered a role at Spring Bank. As the bank's Accountant, Binnoy manages much of the administrative end of daily banking services, including managing vendor relationships and wire transfers and forecasting budgets and investments. It's much different than his previous work, which was more customer-facing, but Binnoy is up for the challenge.

"It's challenging and fascinating to learn. I have access to the bank books, which helps me understand the system, and it's been exciting so far. I'm learning a lot about my position, the overall mission, and how a community bank operates," he says.
Binnoy values our commitment to small businesses and nonprofit organizations. He understands the importance of getting to know our customers to be able to develop a strategy each business' needs.

"I strive to help small businesses. I know how hard it is to run one and the commitment it requires every day to keep it going. I am proud to work at a bank that shares this vision for local businesses, too," he shares.
There's so much to uncover in finance. Fortunately, working for a community bank allows Binnoy to dive deeper into the New York City financial system. Our team's openness and willingness to share and grow together have allowed Binnoy to quickly learn about our community partnerships, small business accounts, commercial lending, and more. He can see the application of our mission and impact on the community.

"Everyone here, even the senior managers, are always open. I can easily walk into their office to talk. I feel supported and part of something larger than my job here," he says.

We are grateful to have Binnoy as our staff member and for his eagerness to jump right into the mission, learn, and become part of our open, supportive culture. 
Read more about our team and what it's like to work at one of the only community banks in Bronx, New York.
–   Against All Odds: Eric's Story of Launching a Bank in the South Bronx
–   Erica Rosero: Centering Our Community in Our Small Business & Nonprofit Lending
–   Growing Together with Keila Mendez, Head Teller & Customer Service Representative
–   How Germarie Uses Her Financial Expertise to Help Her Community
–   Living Our Mission: Featuring Diana Ravagnan, BSA Officer
–   Rooted in Community: A Conversation with Josefa Ruiz, VP & Branch Market Manager