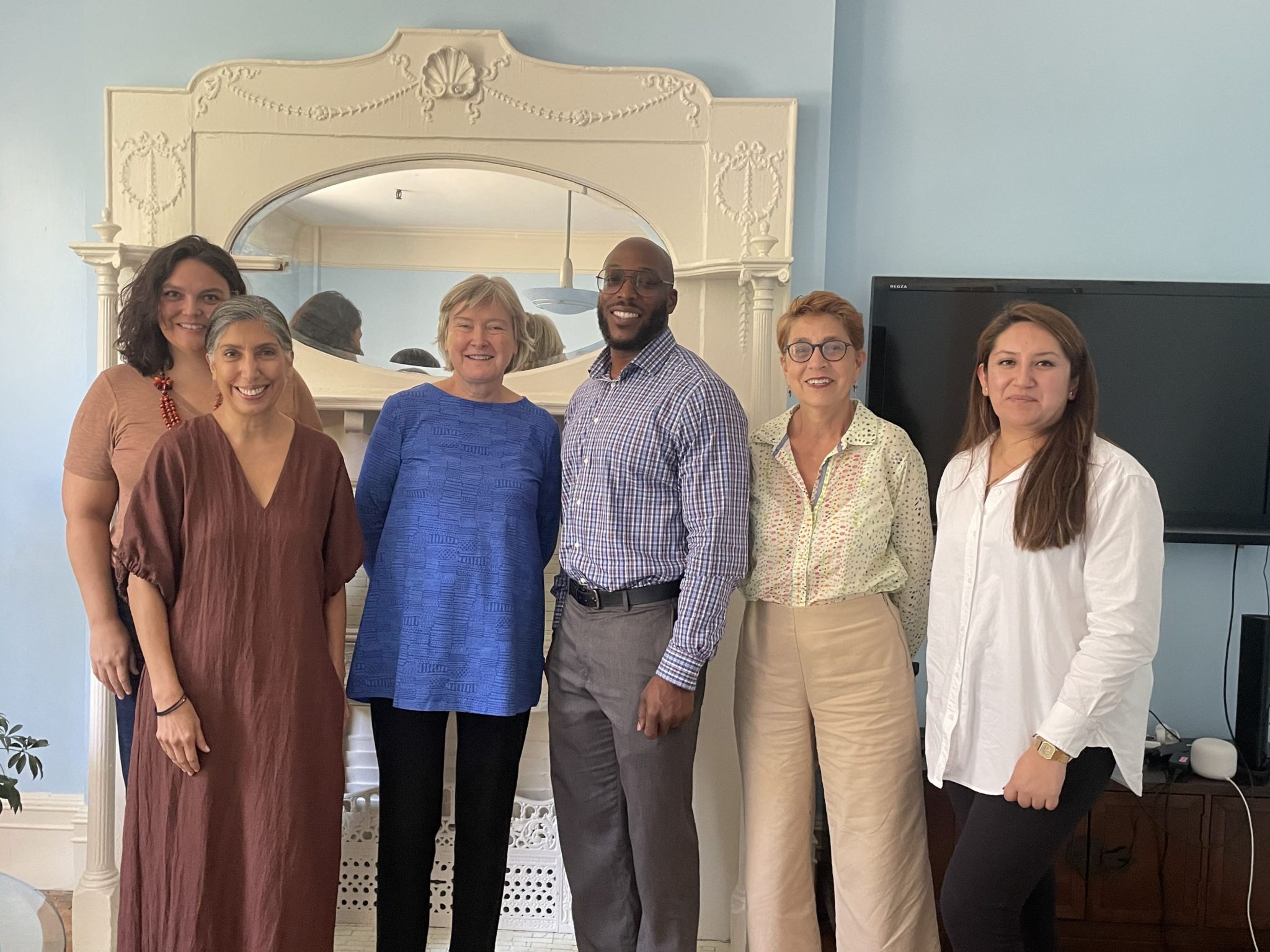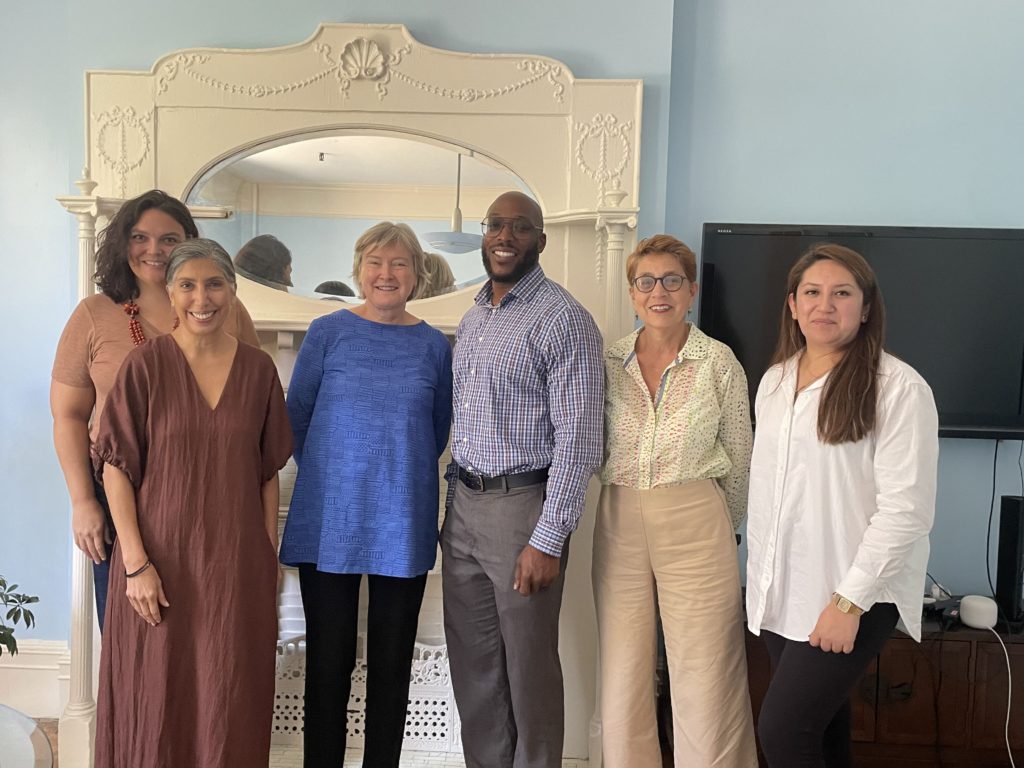 "It's satisfying to help women one-on-one. But in the end, big change happens only when you do organizational and systemic work." – Jaana Rehnström, MD MPH
We're always inspired by our nonprofit clients who are changing lives and impacting the New York City community—and beyond. This week, we shine the spotlight on The Kota Alliance. Founded in 2015, the organization serves as an incubator and hub for gender equality. Individuals, partner nonprofits, and entrepreneurs empower women and girls both locally and globally through collaboration and advocacy.
This year, the organization moved into its own location in Harlem with the help of our commercial lending team and business checking account. The multi-level space facilitates cooperation among community organizations. With over 70 partner organizations here in NY and internationally, the Alliance has already welcomed over 500 women to connect, learn, and inspire each other this year.
"Spring Bank's Commercial Lending team is really pleasant to work with. You need a local bank to do this kind of work," says Jaana Rehnström, MD MPH, Kota Founder and President.
Jaana Rehnström built Kota's global network of gender equity and women's empowerment organizations based on her 40 years of experience working as an OBGYN in New York. She was previously a volunteer in international and human rights organizations, and Kota's mission was born from her two experiences and the belief that women's rights and empowerment are intersectional.
"It's going to take women's leadership to achieve gender equity," Dr. Rehnström says.
The journey to gender equality has come a long way, but there is still a long way to go. The Kota Alliance is committed to the United Nations Sustainable Development Goal #5: Gender Equality, which recognizes that gender equality is a fundamental human right and a necessary foundation for a peaceful, prosperous, and sustainable world. Both Kota's ethos and SDG #5 acknowledge that women can bring immense positive change to the world.
"It's been shown that when you have women involved in negotiations, those agreements hold up better. So ultimately, if we want to change things, we need women," she adds.
For instance, women are more successful in enacting policies and legislation that improves the lives of millions of people—of all genders—when in political positions of power. However, our society often fails to meet the needs of women, particularly mothers who need resources to support their children while taking on leadership positions. That's why Kota strives to be an accessible resource for women's empowerment.
Collaboration is a core mission value and indicator of Kota's success. The organization serves as a hub for nonprofit organizations and female entrepreneurs to amplify mission-aligned programs. There is plenty of space in their Harlem headquarters for members to host events, upskill workshops, meetings, or photoshoots. The inspiration and new connections are genuinely significant.
"There are some people who have never learned to collaborate. Many organizations tend to work in silos, not because they don't want to collaborate, but because there's overlap or maybe even competition for funding. Ultimately, the impact would be greater if they could work together intelligently," says Dr. Rehnström.
This type of teamwork can be limited by an organization's resources—and that's where Kota comes in. Kota covers overhead costs for nonprofits to focus on their agendas and create opportunities for the global network to connect both in-person and virtually. For example, the There Is No Limit Foundation was offered a membership which granted them a workspace in the headquarters, and they recently shared their reproductive health agenda with the Kota community.
As Kota continues to grow, they seek funding to help expand the quality of what they can provide. In addition, Kota aspires to bring in more Harlem-based local community organizations that advocate for women, youth, and LQBTQ+ folks. They're also working to enable larger global organizations to connect and work together with the Kota community directly.
As a local bank in NY, we are proud to support Kota's mission and encourage you to get involved!
VOLUNTEER: Kota is always looking for volunteers who can help in areas of fundraising, IT, finance, video production, graphic design, photography, social media, event planning, and grant writing.
MEMBERSHIP: Contribute to Kota's success: help run programs, create an incubator for entrepreneurs, house events with sister organizations, renovate their historic headquarters, and more.
EXPLORE: Check out our nonprofit banking options to see what's right for your organization, and open your new business bank account today.
READ: We're not just another bank in Bronx New York – we're a champion for nonprofits and local business owners all over the city. Read stories from café owners, restaurateurs, ecological educators, and financial nonprofits we've supported with our small business account services.