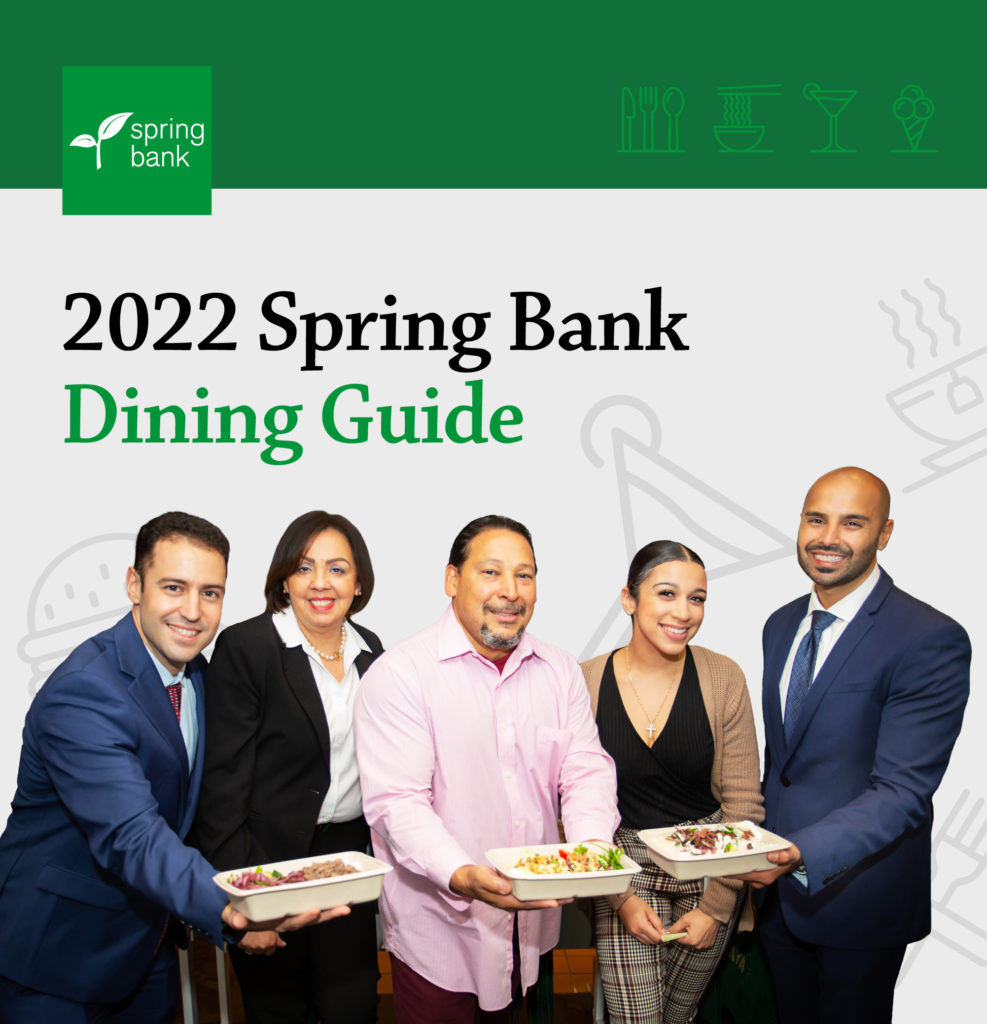 It's the most wonderful time of the year, and we have just what you need to celebrate the holiday season and support small businesses-our new Holiday Dining Guide!
We've highlighted some of our small business accounts: restaurants and cafes across the five boroughs and Long Island. As you book your dinner reservations and make your gift card lists, we hope you'll support the following incredible entrepreneurs who make New York City as delicious as it is.
Our 2022 Holiday Dining Guide
Crave Fishbar: Fellow B Corp Crave Fishbar is New York City's first 100% sustainable seafood restaurant. Join them in one of their two locations (Midtown or the Upper West Side) for their Oyster Happy Hour. Every day from 4-6 PM, Crave offers a selection of $1.50-$2 oysters and innovative small bites.
Pisticci: Another fellow B Corp, Pisticci is an Italian staple in Harlem. Their seasonal menus are sourced from local gardens, and everything they do is geared toward reducing landfill input, and their carbon footprint and minimizing their environmental impact. Enjoy homemade pasta of all kinds and creative cocktails in this neighborhood eatery.
Chez Oskar: Craving a bit of Parisian flavor in the Big Apple? Chez Oskar is "le funky French bistro" that's been serving Brooklynites for 25 years. Enjoy classic dishes like Salade Nicoise and Steak Frites alongside a delicious cocktail from their extensive list.
D.O.C. Wine Bar: The New York Times praised D.O.C. Wine Bar as "a little slice of Sardinia in Williamsburg" – and with homemade pastas and Sardinian specialties like Pane Carasau and Fregola Al Pistacchio, it's impossible to argue.
Domy's Pizza Cafe: From highly-praised pizzas to chicken alfredo to breakfast sandwiches and beef patties, Domy's is a staple in The Bronx. Order online or pick up at 663 Dawson Street.
Giovanni's Pizza: Our team has enjoyed the pizza, salads, subs, and pasta from Giovanni's Pizza for years. They're located right across the street from our Bronx branch, so tell them we sent you over for a slice!
Harlem Shake: Known for their "burgers, shakes, and good times," Harlem Shake has received visits from dozens of celebrities, including Janet Jackson, Bobbi Humphrey, and Maya Angelou. With locations in Harlem and Brooklyn, sip on an organic milkshake while you check out their incredible Wall of Fame.
Island Pops: Trust us. It's time to try the island-inspired, small-batch frozen custard, popsicles, and sorbet from Island Pops. Check out their fall ice cream flavors Cocobay Breeze and Spiced Coconut. Visit them at 680 Nostrand Ave in Brooklyn or order online for nationwide shipping options.
Lighthouse: Lighthouse is a go-to spot for delicious soul food in Harlem. Their outstanding seafood-centric menu – think Loaded Shrimp Fries, Garlic Butter Lobster Tails, and Crab-Stuffed Salmon with Southern Mac & Cheese – has earned them a finger-licking-worthy Instagram account, not to mention incredible reviews.
Melba's: Melba's opened its doors in 2005 and has since become a Harlem institution. Southern comfort dishes like Southern Chicken, Country Catfish, and Fried Chicken and Eggnog Waffles (a winner on Throwdown with Bobby Flay!), are offered alongside specialty cocktails like Rose in Harlem and Melba's Harlem Iced Tea. You're likely to find Melba herself hugging longtime customers – be sure to say hello for us.
Milk & Pull: Founded by Joe and Angela Austin almost ten years ago, Milk & Pull has become a coffee shop mainstay in Brooklyn. They roast their beans locally and are committed to creating a place where folks can build real community. Read their inspiring story here!
Naya: On a mission to connect New Yorkers to authentic Lebanese and Middle Eastern food, Naya offers delicious, wholesome meals: from shawarma, falafel, salads, and appetizers, no matter your dietary needs, Naya has fresh and fast options for you. With ten locations in NYC and six under construction, Naya plans to run and operate 50 stores by 2025. Read more about them here.
Osteria Laura NYC: This down-to-earth restaurant serves traditional Italian comfort food in the heart of Harlem. Classics like Chicken Parmigiana and Rigatoni Bolognese are offered alongside ultra-modern dishes like the Impossible Meat Burger. With great prices and a weekend brunch menu, this is a neighborhood staple!
Pulcinella Neapolitan Restaurant: Visiting family on Long Island? Visit Pulcinella in Massapequa or Wading River for a high-end Italian dining experience. They're also an excellent option for large parties and catering.
Reverence: West Coast transplant Chef Russell Jackson offers up his take on California cuisine with bright, fresh, local ingredients served seasonally. With a menu that changes almost daily, expect the unexpected – except when it comes to the bill. The multi-course dinners at Reverence are offered at a highly-reasonable prix fixe:
Ruby's Vintage: Delicious cocktails and New American dishes served up alongside Afro-centric art and an incredible soundtrack? Yes please! Ruby's is the perfect Harlem neighborhood spot whether you're enjoying weekend brunch with a big group or just popping by the bar for an after-work aperitif.
Shelter Pizza: Pizza is just the beginning of the delicious offerings from the woodfired grill at Shelter – they've also got Argentinian empanadas, burgers, steak, and more. Escaping the cold for the winter? Get a slice (pun intended) of NYC at their outpost in Wynwood, Miami.
Silvana: With long communal tables, a menu of classic Middle Eastern dishes, and an outstanding lineup of world-class musical acts, you can work all day then let loose all night.  Be sure to check out their intimate speakeasy downstairs for yummy small plates and an extensive drink list.
Sugar Monk: Located around the corner from the legendary Apollo Theater—not to mention a 15-minute walk from our Harlem branch—Sugar Monk is an intimate, stylish cocktail bar with drinks that you simply won't find anywhere else. Monday nights are dedicated to the Roaring Twenties, so stop by for pre-Prohibition cocktails and small bites served alongside live jazz.
Yatenga: A French bistro with soulful African flair, Yatenga is not to be missed. Classics like Steak au Poivre, Mussels Provencal, and Apple Tarte Tatin are offered up with more unique fare like the Chef's Special Gambas, a jazzed-up mac & cheese with shrimp, spinach, and mushroom nestled in a bechamel sauce. Yum!
23 Wine House: From the same management as Osteria Laura comes 23 Wine House, a place to enjoy simple yet tasty Italian dishes accompanied by a great glass of wine. Salut!
We hope you enjoy dining locally this holiday season with your loved ones.
Are you a small business owner who's ready for more personalized service and financial products? Open a new business bank account with us! As a local bank in Bronx, New York, we are committed to helping small businesses in New York City thrive. Learn more about our small business account options and open your business checking account with us today.