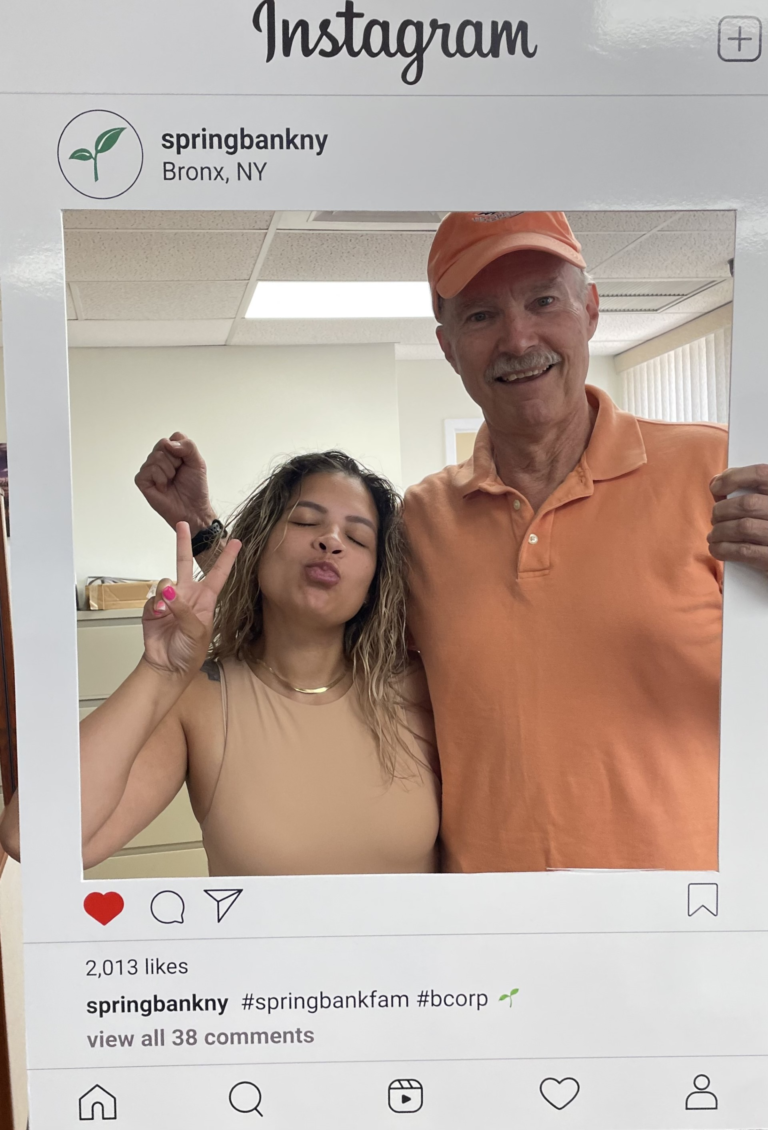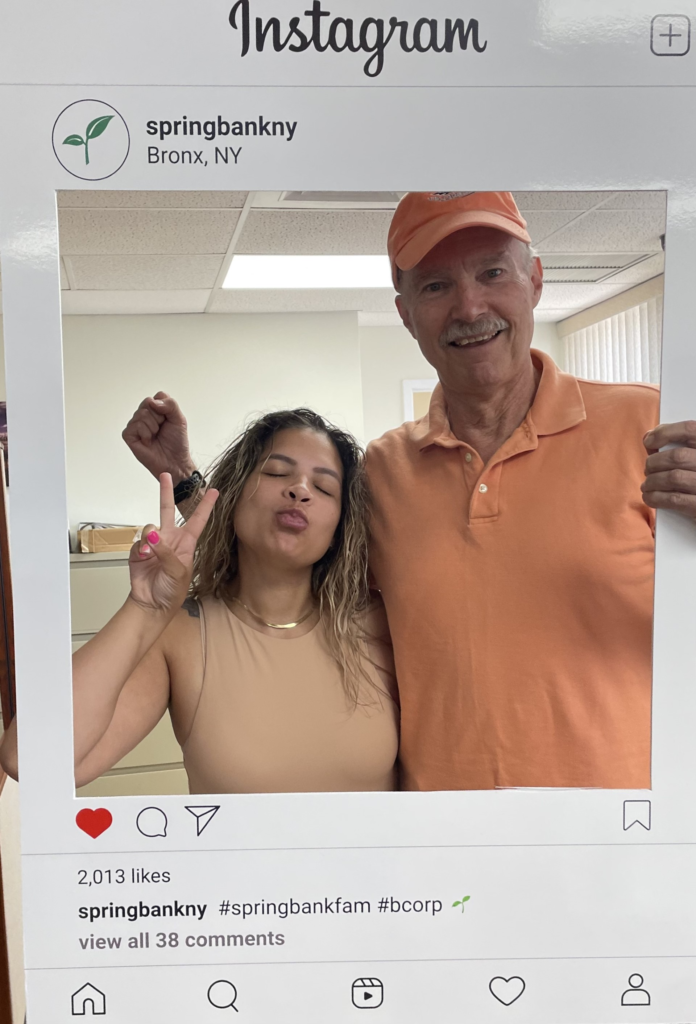 Eric Pallas, President
A Spring Bank Staff Feature 
"We are doing our part to reach people in our community with lower incomes, and we have a strong commitment to small businesses. But we can't do it alone. We work closely with numerous community partners to achieve our mission."  — Eric Pallas, President
Born and raised on Morris Park and Lurting Avenues in the Bronx, Eric Pallas, President at Spring Bank, is a proud Bronxite. He fondly remembers an era when there were more horses than cars on Pelham Parkway.
"I used to play in the woods in the Bronx before the Jacobi Medical Center was built," Eric reflects. "And I have played on the basketball courts in this neighborhood year-round."
After graduating from Fordham University, Eric started his career in the travel industry at American Express. Then after post-graduate school and a stint at Citibank, he worked at Banco Popular for over 18 years. He was interested in returning to the Bronx when he learned about a mission-based bank opening on 167th Street. Today, Eric has been an essential leader at the bank since our beginnings as CheckSpring Bank in 2007. We applaud him for his unwavering service to our mission and success.
"I was here when we were a blip on the radar screen building a rapport with the community and with regulators, working to make money and meet the mission," says Eric.
For the last 16 years, Eric has worn every hat imaginable as the bank has evolved, from CFO to COO, Compliance Officer, along with President.
"I was willing to hold any role to build a bank in the South Bronx from scratch. I am so proud of what we built. Spring Bank feels like my baby. I've watched it grow in a place where no one thought it could be done," says Eric.
To Eric, our unique ability to achieve our mission is directly connected with being a smaller financial institution. He witnesses firsthand the impact of our personalized service and how families have opened bank accounts and saved money instead of using predatory lending services.
"As a community bank, we can get a credit committee together quickly for loan approval for customers who need a timely response," explains Eric. "We are committed to retaining that small bank ethos where we can still know all of our customers, maintain close relationships, and give personal attention to them."
It's also the hard work and dedication of the team at the bank that, to Eric, has led to its longevity and reputation. He takes great pride in knowing and supporting the staff in their professional development,  like Diana Ravagnan, who was promoted internally as our BSA Officer.
"From day one, we weren't going to give up. I am proud I stuck it out when we were thinly staffed. It takes a long time for a financial institution to build trust in a community," says Eric. "I am very proud to be part of the Spring Bank family."
When Eric isn't at the bank, you can find him playing tennis, jogging, or spending time with his wife and family. Many co-workers have started or enhanced their exercise programs due to his example. Thank you, Eric, for your leadership and service.
Are you ready to bank ethically with one of the best banks in NY? As one of just a few community banks in Bronx, NY, we are here to help you apply for personal loan, build your personal savings and discover more affordable banking products like our personal savings account and personal checking account. Call our Customer Service team at 718.879.5000 to learn more.