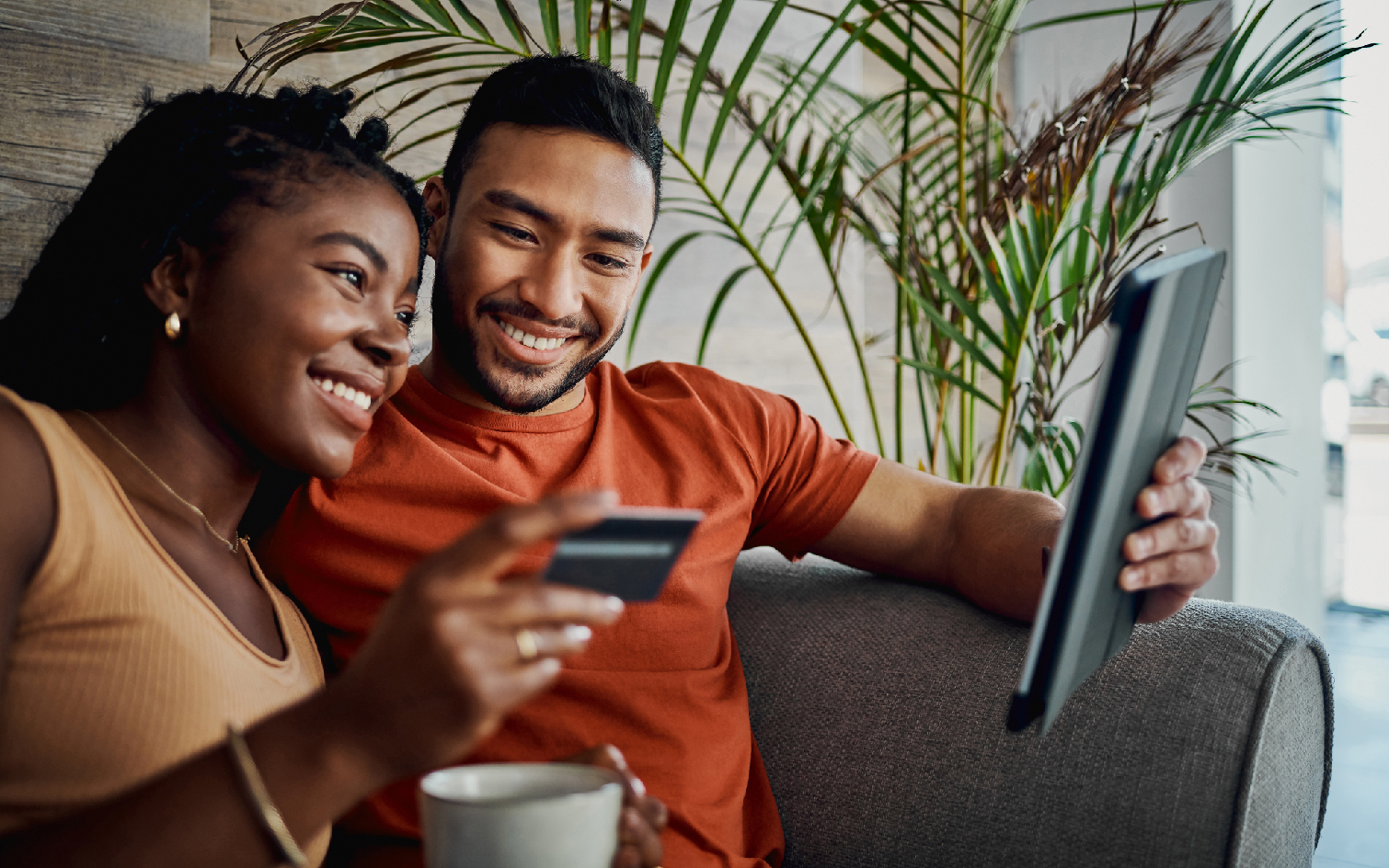 In Partnership with GreenPath Financial Wellness
Finance may not be the most romantic of conversation topics, but it's undoubtedly essential for couples. Studies show that one in five couples claim money as their greatest relationship challenge. In addition, building up emergency savings, paying off debt, and saving for milestone events such as a dream vacation or new home topped the list of goals for couples.
Enjoy a more harmonious relationship by aligning your money matters. Check out our suggestions on how to get started together:
Have Open Communication 
If you want to successfully manage your money as a team, it's important to get comfortable talking about it first. Being transparent about your earnings, debt, and money philosophies may feel awkward initially, but full disclosure is critical when making joint financial decisions. Discussions about merging personal checking accounts and tackling bills are important topics to cover. Make check-ins a regular conversation so you have a sense of how to tackle financial hurdles together when they do happen.
Create Joint Financial Goals
What do you want to achieve as a couple? Do you need to create an emergency fund, or jumpstart personal savings for a home purchase? Are you looking to budget for an upcoming vacation, or pay off a high-interest credit card this year? Narrow down your primary financial priorities and keep them somewhere you can refer to periodically, such as a shared document or financial budgeting app. Finding a system that works for both of you will help you achieve your personal savings milestones.
We can also help get you there. We offer various personal savings accounts to meet your unique needs. For example, our Club/Vacation Savings Account has zero maintenance fees and competitive interest rates to help you save faster for big purchases. Similarly, if both you and your partner have Spring Bank debit cards connected to your personal checking accounts, you can combine points through our Scorecard Rewards program and use those points to upgrade your tech, book that bucket list trip, purchase a new appliance, or dance to your favorite band at that sold-out concert.
Organize Your Accounts
Take time to fine-tune what constitutes "mine," "yours," and "ours," and how much you want to budget within those categories so that you're comfortable with any shared discretionary spending.
And remember, we offer Zelle as a safe, fast, and easy way to send money. As long as you hold a Spring Bank personal checking or personal savings account, Zelle allows you to securely send money with just a phone number or email address, regardless of where the recipient banks.
Plan for Your Future
Do you need guidance planning your financial future together or creating a realistic household budget? Our nonprofit partner GreenPath Financial Wellness works with thousands of people each month to help them pay down debt, improve their credit, and achieve their goals. Schedule a free and confidential call with them today.
Looking for more financial wellness resources? We've got you covered: