Employee Opportunity Program
We are on a mission to help New York City workers access affordable lines of credit, build their credit scores and grow their savings.
Exclusively for employees of our partner employers
Our Employee Opportunity Program ensures that employees have access to products and services that can help them build their financial health. Employees can access a small loan when they need it and build credit and savings, using the Opportunity Loan, or the E-Bike Loan NYC as well as free financial counseling from GreenPath Financial Wellness.
"The process of applying for a loan is very painless for the employee and for HR. For whatever an employee needs, it's great."
– Abigail Saunders, Director of Human Resources, Greyston Bakery
Participating Employers
Click Here for a List of our Participating Employers
Austin Meat & Seafood
Bridge Street Development Corporation
BronxWorks
Cardiology Unlimited
Community Access
Doe Fund
Dominican Women's Development Center
Family Life Academy Charter Schools
Grand St. Settlement
Green House Eco Cleaning
Greenwich House
Greyston Bakery
Hamilton Madison House
Hunts Point Alliance for Children
Jetro/Restaurant Depot
Kiingsbridge Heights Community Center
Legacy Vacation Club – NJ
Legally Addictive Foods
MHANY Management Inc
Mosholu Montefiore Community Center
Per Scholas
Phipps Houses and Affiliates
Red Hook Initiative
School in the Square
SoBRO
Sunnyside Community Services
The Hope Program
UncommonGoods
Vista Food Exchange
West Harlem Group Assistance
Westhab
Explore Our Loan Products
Schedule an Appointment
Fill out your information below to schedule time with one of our account managers. They'll be happy to assist you with any and all of your banking needs, including opening accounts, reviewing loan options, or exploring ways to grow your retirement savings.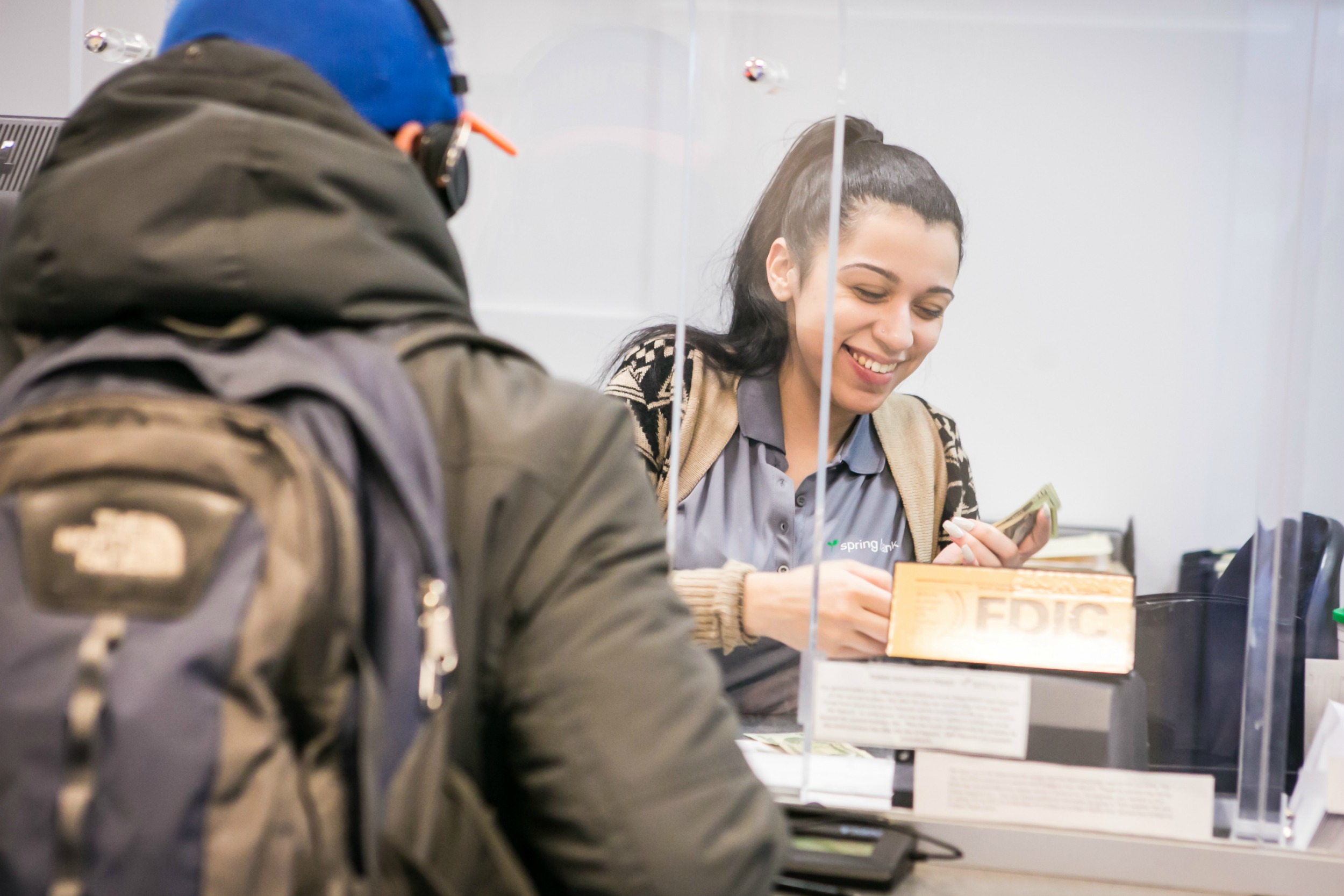 Loans with Benefits
All our accounts come with incredible benefits and services
Building Financial Wellness
Through our partnership with the national nonprofit, Greenpath Financial Wellness, Spring Bank customers can access free one-on-one financial counseling or other GreenPath programs and services.
Other Important Benefits of all Spring Bank Consumer Loans
Simple online application process--apply from anywhere, anytime
No Prepayment Penalties
No Hidden Cost
Opportunities to build credit and savings
One Application Fee. No Hidden Costs.
The loan process is simple and the costs are transparent.
No Prepayment Penalties
You can prepay your loan anytime without incurring any fees.
Simple to Apply
From application to closing, the loan application process is completely automated. Use your computer or mobile device to get started.
Opportunity to Build Savings
Your Spring Bank savings account we have made it simple for you to build savings.
Opportunity to Build Credit
With on-time payments, you can create or improve your credit score.
Use of Your IDNYC
We are all about expanding access. That is why we accept IDNYC as a primary form of ID for account opening or loan processing.