Take Advantage of the E-Bike Loan NYC!
Tired of long commutes and unreliable public transportation? We have good news for you! Save money, time, and stress in your commute with an E-Bike. To help you cover the costs, we offer employers the Employee Opportunity Program , giving employees like you access to Spring Bank's E-Bike Loan NYC, the Opportunity Loan and free financial counseling.
"With biking, I don't have a problem with parking. I'm not worrying about gas prices or always filling up the tank. Plus, I'm doing my part for the environment so my kids can have a better future." – Pamela Martinez, recipient of the E-Bike Loan NYC.
If you're an Employee interested in the E-Bike Loan NYC, please find details below.
If you're interested in the Opportunity Loan click HERE
Choosing Your E-bike
Please check out these well known NYC E-Bike sellers. Inquire directly to explore any existing promotions they may be offering Spring Bank customers.
How It Works
Step 1: You start the easy online application for the E-Bike Loan NYC. Loan payments are deposited into a savings account we open at the bank.
Step 2: You pick an electric-bike from one of the vendors on our website or from any shop of your choosing.
Step 3: We pay the bike seller and you are on your way!
Loans with Benefits
All our accounts come with incredible benefits and services:
Achieve Sustainable Financial Health
Access to all the FREE tools and 1-on-1 counseling to help employees build financial health through our partnership with GreenPath Financial Wellness.
One Application Fee. No Hidden Costs.
The loan process is simple and the costs are transparent.
No Prepayment Penalties
You can prepay your loan anytime without incurring any fees.
Simple to Apply
From application to closing, the loan application process is completely automated. Use your computer or mobile device to get started.
Opportunity to Build Savings
Your Spring Bank savings account we have made it simple for you to build savings.
Opportunity to Build Credit
With on-time payments, you can create or improve your credit score.
Use of Your IDNYC
We are all about expanding access. That is why we accept IDNYC Card, as a primary form of ID for account opening.
Schedule an Appointment
Fill out your information below to schedule time with one of our account managers. They'll be happy to assist you with any and all of your banking needs, including opening accounts, reviewing loan options, or exploring ways to grow your retirement savings.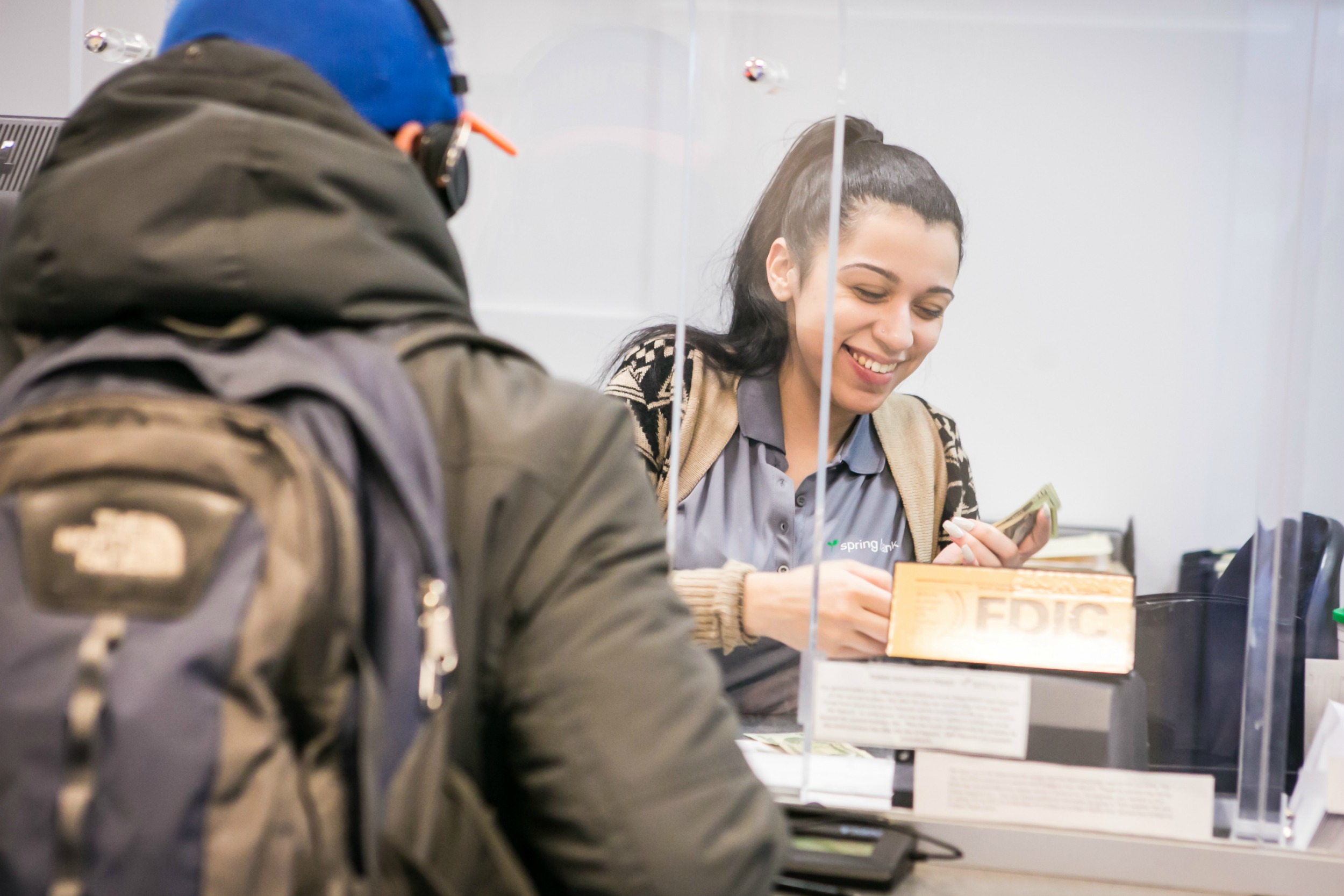 Our Promise
At Spring Bank, customers are never "just" numbers. Trusting us with your money (and your goal) is no small matter. In fact, when you decide to bank with us, you become a member of the family, and your financial dreams become ours.