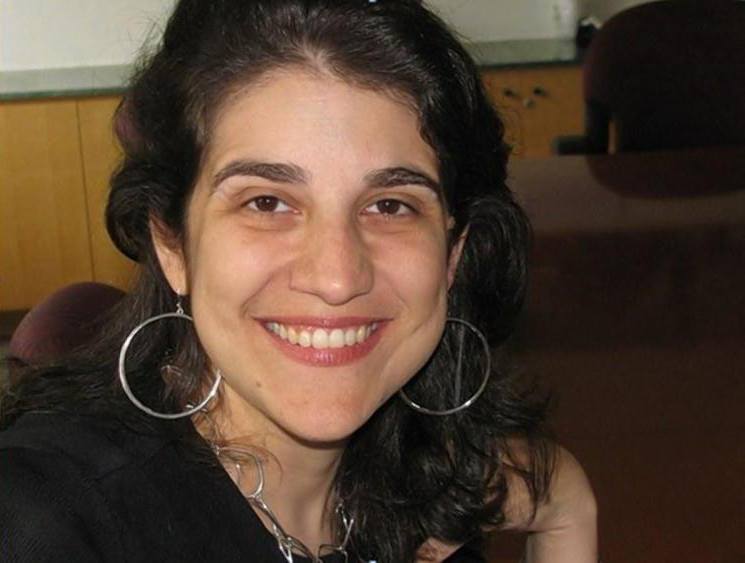 Angela Fernandez, Executive Director of NMCIR
Angela Fernandez is the one most compelling and dedicated women in New York City. And trust us. This isn't just our opinion. A first-generation immigrant from the Dominican Republic, she's the Founder and Executive Director of the leading immigrants' rights organization in the United States, Northern Manhattan Coalition for Immigrant Rights (NMCIR). Fernandez has been advocating, protesting—even been arrested—on behalf of DREAMers and immigrants for years. Angela is also a regular contributor to Univision, Telemundo and CNN. But her recognition and personal acclamation mean little to her. Angela holds a deep conviction that her work is much larger than one person and that requires the leadership and the responsibility of many, including many women who have paved the way.
Angela's grandmother took her young daughter, Angela's mother and left everything they knew without thinking twice. She saw how hard they fought to live in the United States, "a very foreign land," as she describes it to raise children.
"They were going to succeed in this country, even if it killed them," says Angela.
She explains the lineage of great women and the work of women immigrants today as a continuum.
"The fight for human dignity, those who have confronted and overturned some of the most unjust practices is a deep part of our untold story. For example, there are hunger strikes happening right now in detention centers. Creative actions happening around the country, not being reported. But there's a path to follow that gives you the strength and understanding to utilize your creative ingenious to respond to any new problems," says Angela.
And according to Angela for a female immigrant, particularly for a Latina woman finding hope and strength in this path is crucial to future equality. Her biggest hope is that when women of 2080 look back on the HERstory of 2018, they see a revolution of law and social response.
"I want future women to look back and say yes, in 2018– that is when those who were impacted the most, used their resources, their knowledge, their creative solutions for equality and justice—and coupled it with the law in order to create a society that is safe and just and dignified for all women," Angela says.
We told you. She's one of the most compelling women in New York City. And she's paving the way for DREAMers, for those impacted by DACA and for the women of 2080. It's our pride to stand behind her and her incredible team of hardworking women at NMCIR.