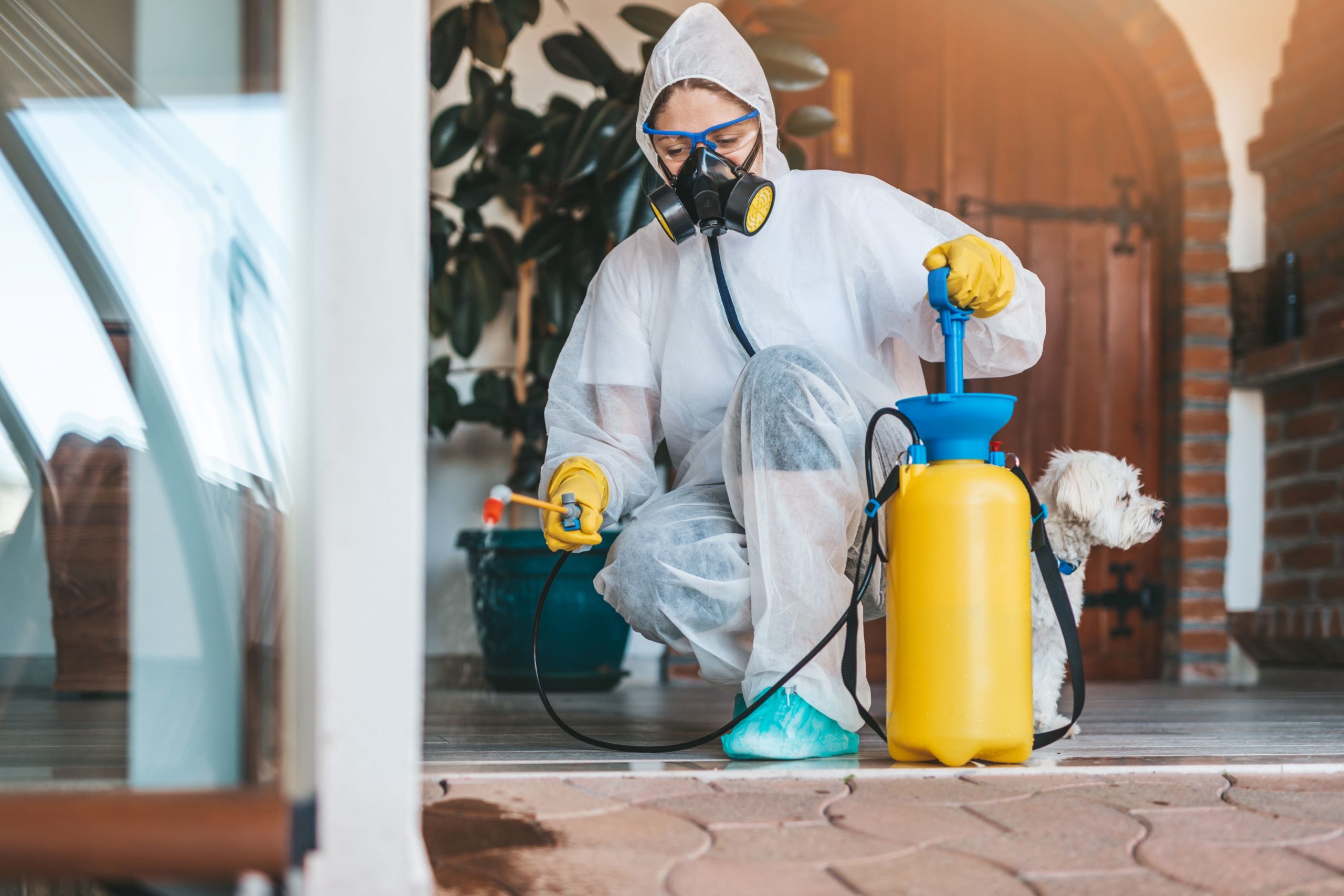 Mona Ozkurt is a New Yorker, born and raised in Washington Heights in the Bronx. When she married in 2001, she never expected to be the CEO of her husband's company, Bronx-based Citiwide Exterminating, a full-service extermination company. But she learned the ins and outs of the industry. As her husband shifted into a real estate career, Mona managed everything from customer service, vendors, and operations and, in 2004, took full control of the business he started in 1995.
Twenty-seven years later, Citiwide Exterminating is thriving with customers in all five boroughs, Westchester, New Jersey, and Connecticut. Mona has led the growth. We are proud to have provided the commercial real estate loan the company needed to expand their headquarters in the Pelham Parkway neighborhood of the Bronx.
"In a very male-dominated industry, people are often still surprised when they find out I'm the owner and CEO," Mona laughs. "But I am fortunate to have such a great, hardworking team who have stuck with us. Most of our employees have been with us for a long time, some fifteen years, and we work so well together."
Mona is still inspired by her work and how every day offers something new. Most of Citiwide's customers are referred by other customers, typically management companies and landlords of multi-family units. Mona enjoys the challenge of constantly adapting her business model as the industry becomes more environmentally conscious.
"Running a business is never the same old routine every day," says Mona. "It's one project after the next. I'm always wondering, 'How can we improve this? How do we make this more effective? How do we create more value for our customers?'"
Designated as an essential business during the pandemic, Citiwide Exterminating kept everyone employed and serviced businesses and properties where they could maintain social distancing. Mona reflects on the pandemic as having created the next evolution of the company.
"We have been through so much together as a team. Continuing to grow Citiwide Exterminating is the career path for me. It's ever-evolving, ever-changing, and I know we can handle anything that comes next," says Mona.
We are so happy to support Mona and the team at Citiwide Exterminating with the same personalized attention we know they offer their clients.  With a commercial real estate loan and a new small business account, Mona received the support right when she needed it.
"Spring Bank cares about the success of my business. They provided the loan when I needed it and were there for me. I'm not just a number. I can call them any time, and they know who I am and are ready to answer my questions," says Mona.
Learn more about Citiwide Exterminating.
Are you ready to expand your small business?
We offer commercial, mixed-use, and multi-family real estate loans between $100,000 and $8,000,000. Our dedicated lending team will help you set up your new business bank account and walk you through every step of the process. You'll have access to all the great features of our business checking account, like zero maintenance fees on our Basic Business Checking account.
As one of the only community banks in Bronx, NY, we offer a personalized approach to banking. Learn more about how you can take advantage of our FDIC-insured small business accounts.