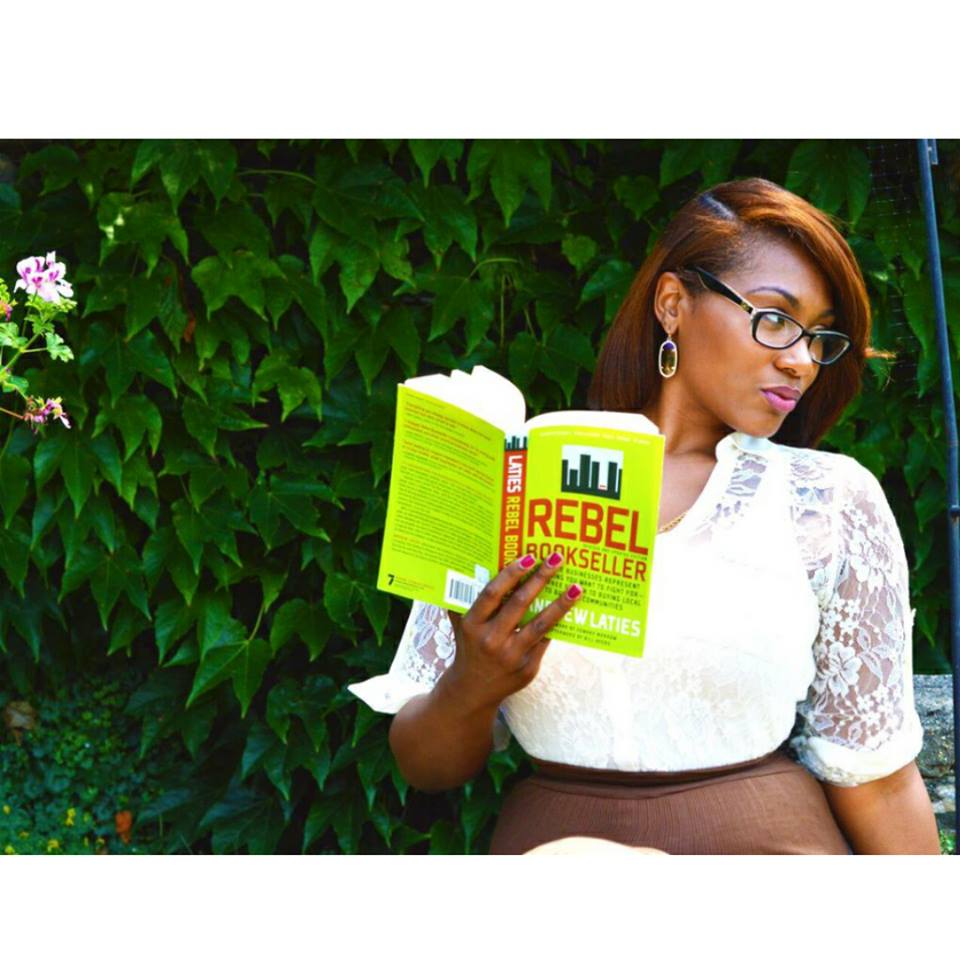 Photo Credit: The Lit. Bar
It's time to get LIT. Or rather, get to The Lit. Bar. As in, pull up to a wine bar made of books with a mocktail or latte and do the unthinkable. Read a book with pages and ink. Maybe you'll read about the rich history of the Bronx or about local women's issues or Edgar Allan Poe, a Bronx resident. Regardless, cozy up and join in on the beautiful non-fiction story of the only bookstore in the Bronx called The Lit. Bar.
Founder, change-maker, and resident of the South Bronx, Noelle Santos has given her heart and soul, everything she has to bring the Bronx into the current narrative and reputation of New York City as the literary capital of the world. Her goal is to help create intellectual visibility in the Bronx.
"In this climate, it's important to arm communities with education. We have to save ourselves," says Santos.
Originally, Santos' goal was to get her education and leave the Bronx. She measured her success by how far away from the Bronx she moved. Her goals changed after she was inspired by a Facebook petition to save the Barnes and Noble in Co-op City in 2014. Learning that in a borough of 1.4 million people with ten colleges, the only bookstore was fighting hard to keep its doors opens, hit Santos hard.
"We need more jobs and training in the Bronx. We see the progress and we see development, but not for the existing community at scale. We are facing displacement and I want to make sure our community has a seat at the table. It takes one of us to spark the change. This can inspire a whole generation that feels powerless and beat up to take action," says Santos.
So she dove in. She volunteered with local bookstores to learn about operations. She wrote a business plan and came in second place in a competition among 360 NYC startups. The local buzz began and her Bronx-based book club soon grew to a community of 650 women, 50 of whom regularly attend. And then, she raised $100K in 37 days via a crowdfunding campaign, followed by another $75K.
"I don't think I thought this big. I didn't know I could raise money or have a successful campaign or grow a following or win a competition," says Santos. "And now this is so much bigger than me. We are a community and people are pushing me."
Not only will they have a plethora of juicy literature, poetry slams, artistic competitions and local book readings will be in regular occurrence. Doors open later this summer and people can't wait. The Lit. Bar's social feeds are full of folks asking how they can support.
As a fellow local business, paving the way in the Bronx for a new narrative of financial inclusion we are proud to support Noelle Santos and her team at The Lit. Bar. Read more about The Lit. Bar