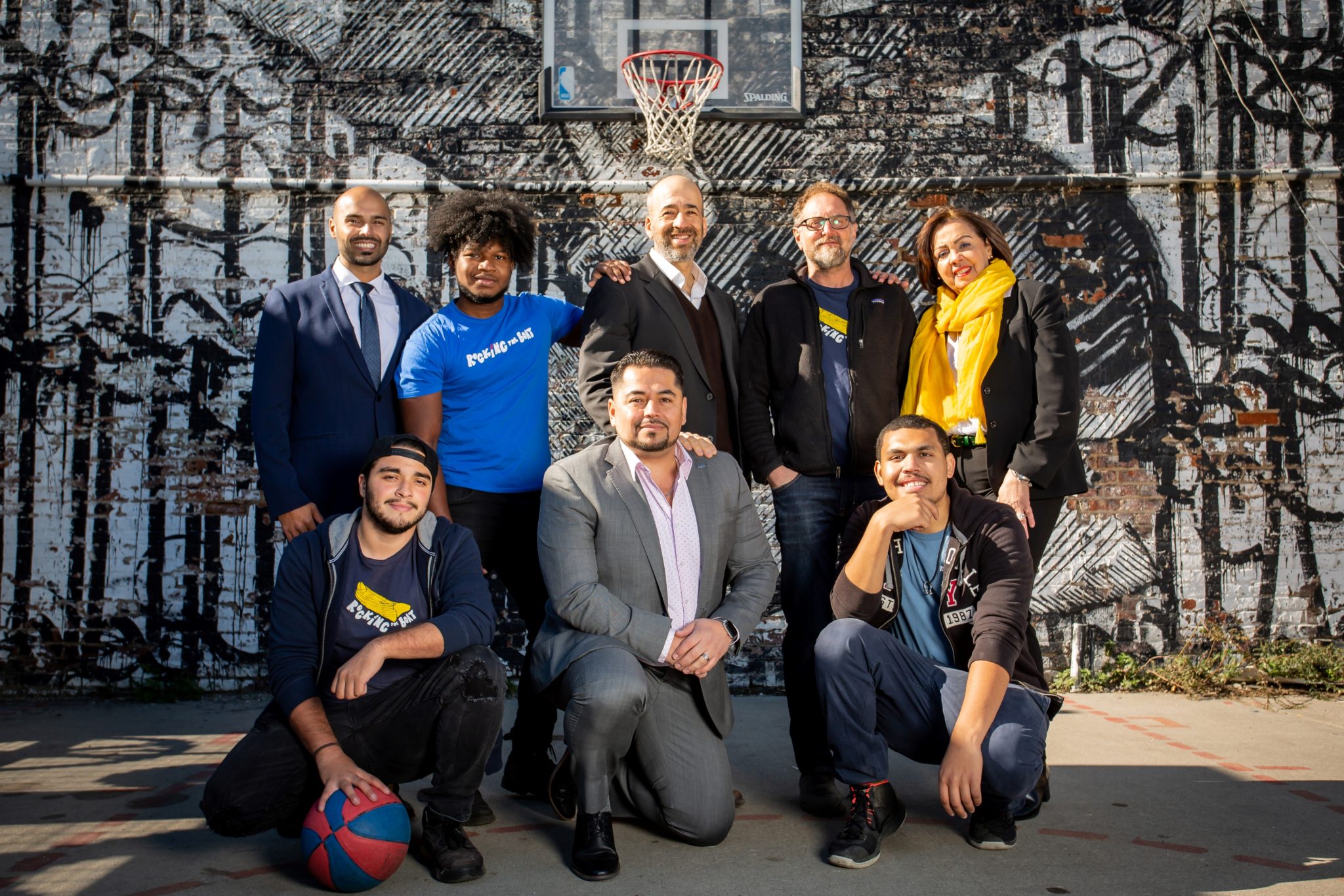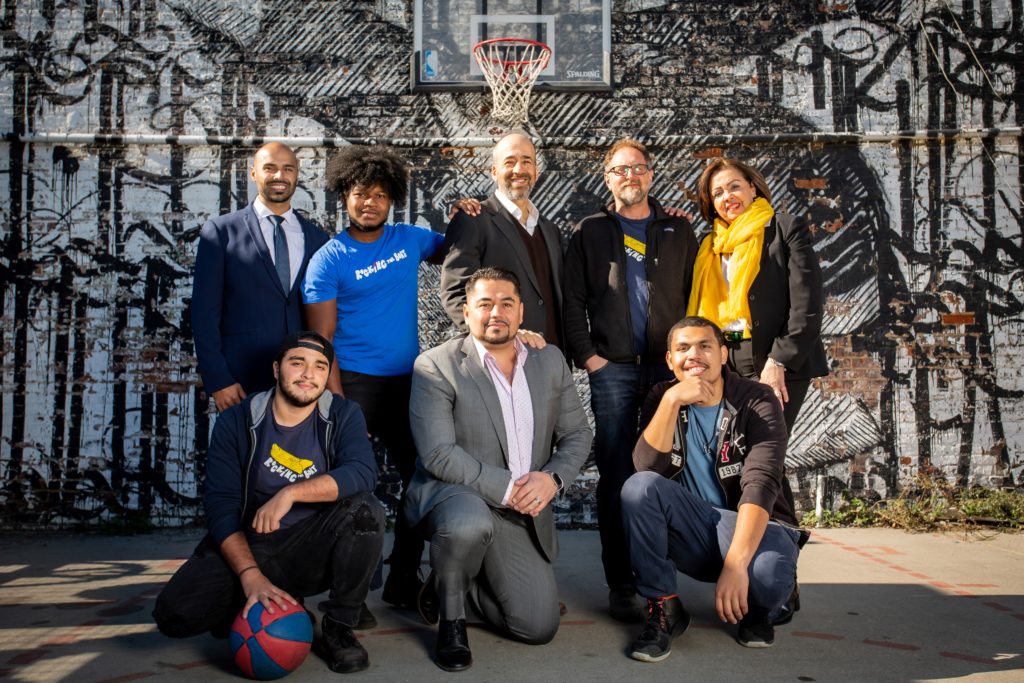 As we approach the end of 2023, we look back, grateful to be a trusted financial partner to dozens of community-based organizations across the South Bronx and New York City, who are dedicated to transforming education, empowering women artists and entrepreneurs, environmental and climate justice, among many other causes. This year, on Giving Tuesday, we feature a selection of the nonprofit organizations we've been proud to partner with below. We invite you to consider supporting one or many of them with your volunteer time, donation, or advocacy.
Ariva
As a bank in Bronx, New York, we know financial mastery and stability are vital for community growth. That's why we proudly support Ariva, an organization that provides free financial counseling and tax preparation services to low-income individuals. Our partnership highlights mission-aligned collaboration's power to build economic resilience and financial empowerment within the Bronx community.
Learn More: ariva.org
Read: "When Missions Align: Shining the Spotlight on Our Partner Ariva"
BronxWorks
With a focus on helping individuals and families improve their economic and social well-being, Bronxworks has been a cornerstone of community empowerment since 1972. Their dedication to providing essential services, educational programs, and resources aligns perfectly with our values. We were honored to be by their side as they uplifted the community through the troubling times of the pandemic, and we continue to support their social services.
Learn More: bronxworks.org
Read: "BronxWorks: Adapting to Change and Changing Bronxites Lives"
Bronx River Alliance
We've had the privilege to collaborate with this organization on its mission to protect, improve, and restore the Bronx River ecosystem, which directly impacts the local environment and community. The Bronx River Alliance serves as an agent of the river and engages the community in building a connection with the environment and one another. We recognize the significance of this work and proudly support the Bronx River Alliance's initiatives.
Learn More: bronxriver.org
Read: "Change Flowing Through Our Community: The Bronx River Alliance"
Family Life Academy Charter Schools (FLACS)
Fostering education in our community is a priority for us, and we applaud FLACS' dedication to providing high-quality education and preparing students for success. FLACS holds a commitment to supporting primarily immigrant students and English language learners. By supporting FLACS, we contribute to the educational advancement of Bronx youth, elevating our community's future.
Learn More: flacsnyc.com
Read: "A Community-Grown Charter School in The Bronx, FLACS"
Floating Hospital
With a history in New York City for over a century and a half, The Floating Hospital provides a healthcare safety net to nearly 27,000 children and their adults annually. Nearly 100% of the unhoused families we serve — 40% of whom are children — report living below the Federal Poverty Line. The Floating Hospital never turns anyone away; it is one of their core commitments. In a city where access to quality healthcare is often a privilege, they are a beacon of inclusivity.
Learn More: thefloatinghospital.org
Health & Housing Consortium
A Bronx-founded collaborative network of health care, housing, homeless and social service organizations, and government partners with the shared goal of improving health equity and housing stability by fostering cross-sector relationships, informing policy, and building the capacity of frontline workers to support people with unmet health and housing needs.
Learn More: healthandhousingconsortium.org
Hester Street 
Hester Street is an urban planning, design, and development nonprofit that ensures neighborhoods are shaped by the people who live there. They offer planning, design, and community development technical assistance to community-based organizations, government, and other agencies. Their goal is equitable, sustainable, and resilient neighborhoods and cities.
Learn More: hesterstreet.org 
Kota Alliance
Founded in 2015, the Kota Alliance serves as an incubator and hub for gender equality. Individuals, partner nonprofits, and entrepreneurs empower women and girls both locally and globally through collaboration and advocacy. As an umbrella organization, they elevate collaboration across borders for women-centered nonprofits, social enterprises, and entrepreneurs. 
Learn More: kota-alliance.org
Read: The Kota Alliance: Changing Lives Through Empowerment
Rocking the Boat
In flowing down the stream of change, we've had the honor of elevating another coastal-based nonprofit. Rocking the Boat empowers young people from the Bronx through hands-on education on boat building and environmental stewardship. We recognize the importance of investing in our youth, who are paving the way for the future. Rocking the Boat's free public programs, like community rows and youth development, are transformational.
Learn More: rockingtheboat.org
Read: "The Bronx is A Place Where Everything Is Possible: In Conversation with Rocking the Boat."
South Bronx United
South Bronx United provides academic support, college prep, mentoring, workforce development, immigration legal services, and more while using soccer as a vehicle for social change. 
Learn More: southbronxunited.org
The Inspired Community Project
A nonprofit research organization, The Inspired Community Project provides no-cost early intervention services to neurodivergent children, advocacy coaching for their families, and specialized career training and certification support for Bronx community members in the name of best practice research!
Learn More: theinspiredcommunityproject.org
YMCA Bronx
Another organization we stand beside is the YMCA. Their wide-ranging programs and services, aimed at improving health, building community, and fostering youth development, greatly benefit the Bronx community. The YMCA Bronx is the hub for individual wellness and community cultivation.
Learn More: ymcanyc.org/locations/northeast-bronx-ymca 
A Mission-Driven Lender to Nonprofits
As we celebrate Giving Tuesday, we reaffirm our dedication to empowering Bronx communities through these partnerships with local nonprofits. By providing access to capital and resources, we aim to drive positive change and contribute to the overall financial well-being and health of the Bronx community.
We offer nonprofit organizations affordable checking and savings account options and nonprofit lending, too. Learn more about our nonprofit banking opportunities and how we can support your organization. Read more about what it means for our team and community to be one of the only mission-driven banks in NY.