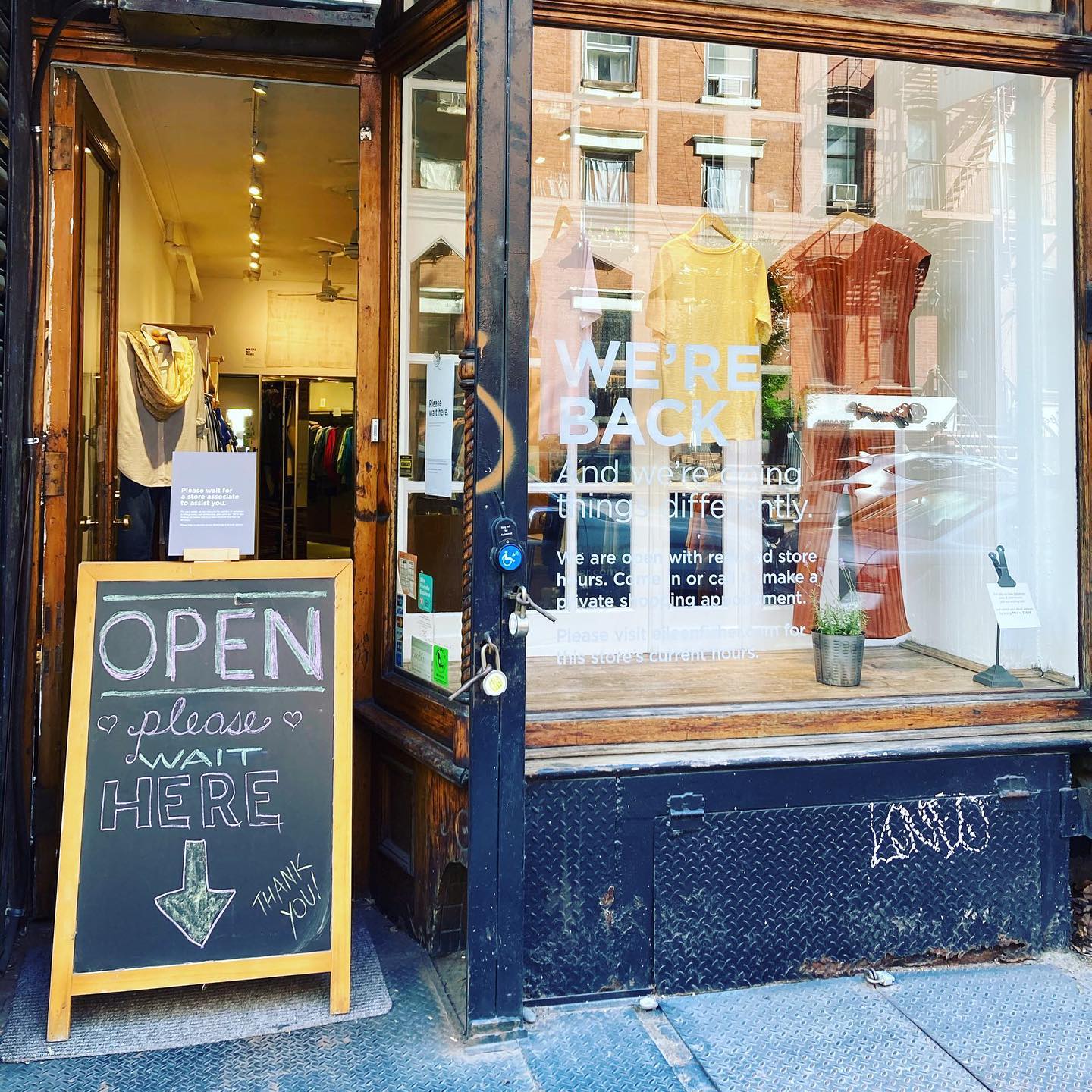 At Spring Bank–the first B Corp Bank in New York State–we provide products and services for businesses that help them grow while supporting their employees and communities.
As the COVID-19 pandemic continues to upend lives and livelihoods, our commitment to financial and community empowerment is stronger than ever. Keeping this in mind, New York City Businesses and Nonprofits can make this difficult time a little bit easier for employees through our Employee Opportunity Loan Program.
In June, we partnered with fellow New York B Corp,  Eileen Fisher Inc., and the Eileen Fisher Foundation, to customize our EOL program and, with the support of the foundation, to offer a financial helping hand to their employees who were furloughed at the start of the shut-down.
Our Employee Opportunity Loan Program provides access to capital and free financial counseling to help employers better support their employees in this unprecedented moment. Participating employers facilitate access to a small-dollar loan to bridge immediate gaps in cashflow while assisting them in building personal savings and credit for the future.
Employees can get small loans with no minimum credit score requirements and built-in saving and credit-building features. But it's not just about helping individuals apply for a personal loan; we want to give them the tools for durable financial health.
Employees also have access to free financial counseling with our partners at Neighborhood Trust. Together with their financial counselors, employees can develop a plan to decrease their debt, increase their savings, improve their credit score, and work towards long-term goals.
To learn more about how you can support the financial health of your employees, read about our Employee Opportunity Loan Program. You can also read how we created the program with the Eileen Fisher Foundation on our blog. And stay tuned for our upcoming stories on some of the hundreds of small businesses and nonprofits we supported with PPP loans.
This is an Advertisement