A Spring Bank Small Business Story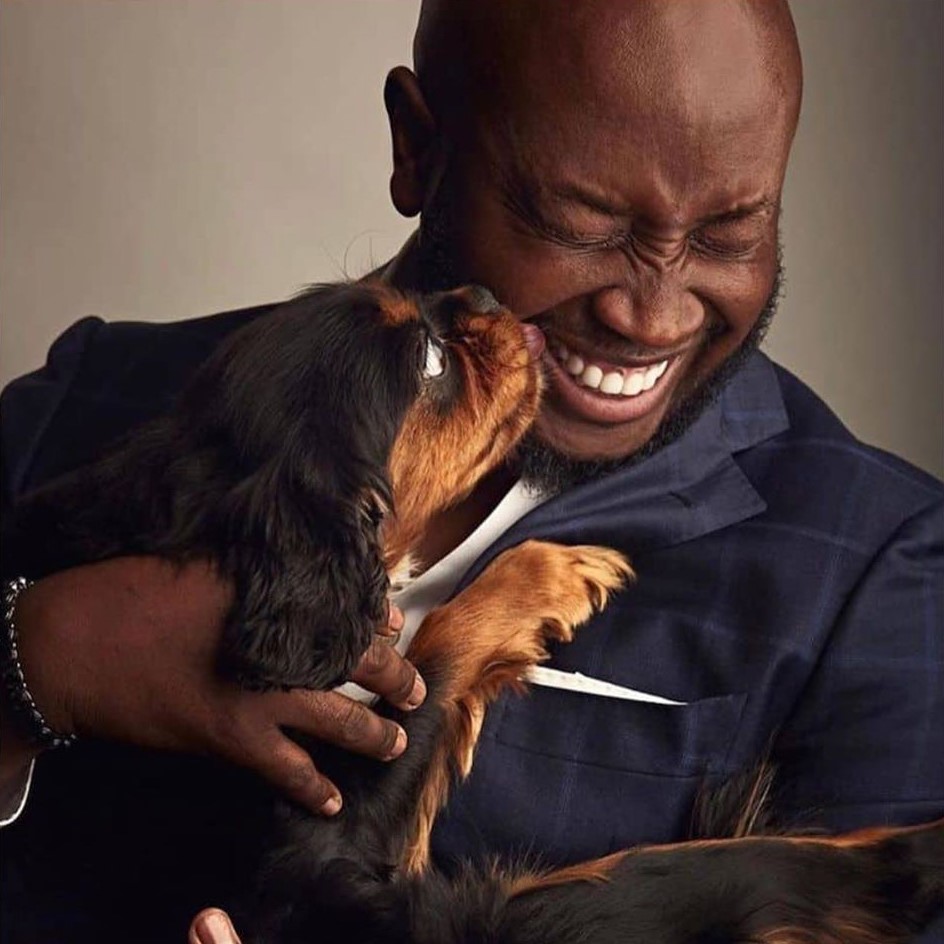 The pandemic has been tough on all of us: Lockdowns, social distancing, and of course, a health crisis are not easy things to navigate. But the pandemic has also been an opportunity, an opportunity to step back, think about our top priorities, and recalibrate. This was certainly the case for Brian Taylor, a small business owner, and dog groomer. Since 2010, he has owned and operated Harlem Doggie Day Spa, a cage-free boarding, daycare, and grooming facility in Harlem.
"Before the pandemic, I had 13 full-time employees and was servicing 500 dogs a month," Brian explains. "I was open seven days a week and planned to expand my hours from 7 am to 9 pm. But then COVID happened, and I lost 90% of my business."
Like so many small businesses in New York City, Harlem Doggie Day Spa was forced to shut its doors. Debts quickly piled up, and soon, personal tragedy hit; Brian lost his uncle and one of his professional mentors to COVID-19. But rather than give up, Brian decided to give back.
"Animals helped so many people get through the pandemic, but many people couldn't afford the pet care they needed," Brian says. "I knew I had to do something, so I began offering free grooming services to people in my Harlem community. I teamed up with local nonprofits to find pet parents in need, but I also began wondering how I could expand my services nationwide."
In April 2020, Brian launched the first "Pup Relief Tour." The idea was to tour different cities across the United States­ to spread awareness about African Americans in the pet industry and to uplift the pet community by offering grooming services at no cost. He was on the road by July 2020 – with $20,000 from crowdfunding and support from the Black Groomers Association.
"We safely set up pop-up pet grooming stations across New York City, Washington DC, Wilmington, North Carolina, Atlanta, and Los Angeles," Brian explains. "In each spot, we invited local groomers to help us groom as many as 200 dogs. So, when the tour concluded, we had over 70 dog groomers join us to rescue and groom over 2000 dogs."
The tour was such a success that Brian turned it into an annual affair. This year, he raised over $75,000 and brought his pet grooming services to Philadelphia, Birmingham, Orlando, Fort Wayne, and Las Vegas; he recruited over 90 groomers and groomed 1461 dogs.
"I've had so much fun doing these tours," Brian says. "I love connecting with people in the industry and giving back. Business is not the same as it used to be. I still have debt. But the tours, along with the support I received from Spring Bank, have given me the motivation to keep working."
Harlem Doggie Day Spa is one of our long-time small business account clients. So, when the pandemic hit, Jason Ohene, who works at our Harlem branch, got to work and helped Brian secure $38,000 in PPP funding to keep the lights on and keep supporting the pet community in New York City beyond.
"With Spring Bank, I had a bank that put me and my business first," Brian says. "My friends who had bank accounts at larger banks did not, and many struggled to secure the PPP funding they needed. But, thanks to Spring Bank, I had nothing to worry about."
The funds have not only helped Harlem Doggie Day Spa stay open, but they have also given a Brian a chance to step back and chart a new, more fulfilling career path.
"After eleven years, my business needed a rebirth. The pandemic gave it to me," Brian says. "I have a smaller staff, and we're grooming fewer dogs. But we're giving our clients a better-quality service. The focus is on deepening our relationships."
As a community-focused bank in New York City, we have seen how relationships are the key to making small ideas into significant change. Thanks to our relationships with mission-driven organizations like Harlem Doggie Day Spa, we have been able to support trailblazing initiatives that put people, and in this case, animals, first. We cannot wait to see how Brian continues to give back and chart new paths for the pet industry.
Build a relationship with us by opening a business checking account with us today! Like Harlem Doggie Day Spa, as a small business account holder, you'll have firsthand access to our banking team, which can help you get access to the financial products you need to grow and transform your business. To learn more about Harlem Doggie Day Spa, visit their website. If you would like to see another Pup Relief Tour, donate to Brian's GoFundMe here. And finally, check out this New York Times feature on Brian's work.