A Spring Bank Staff Feature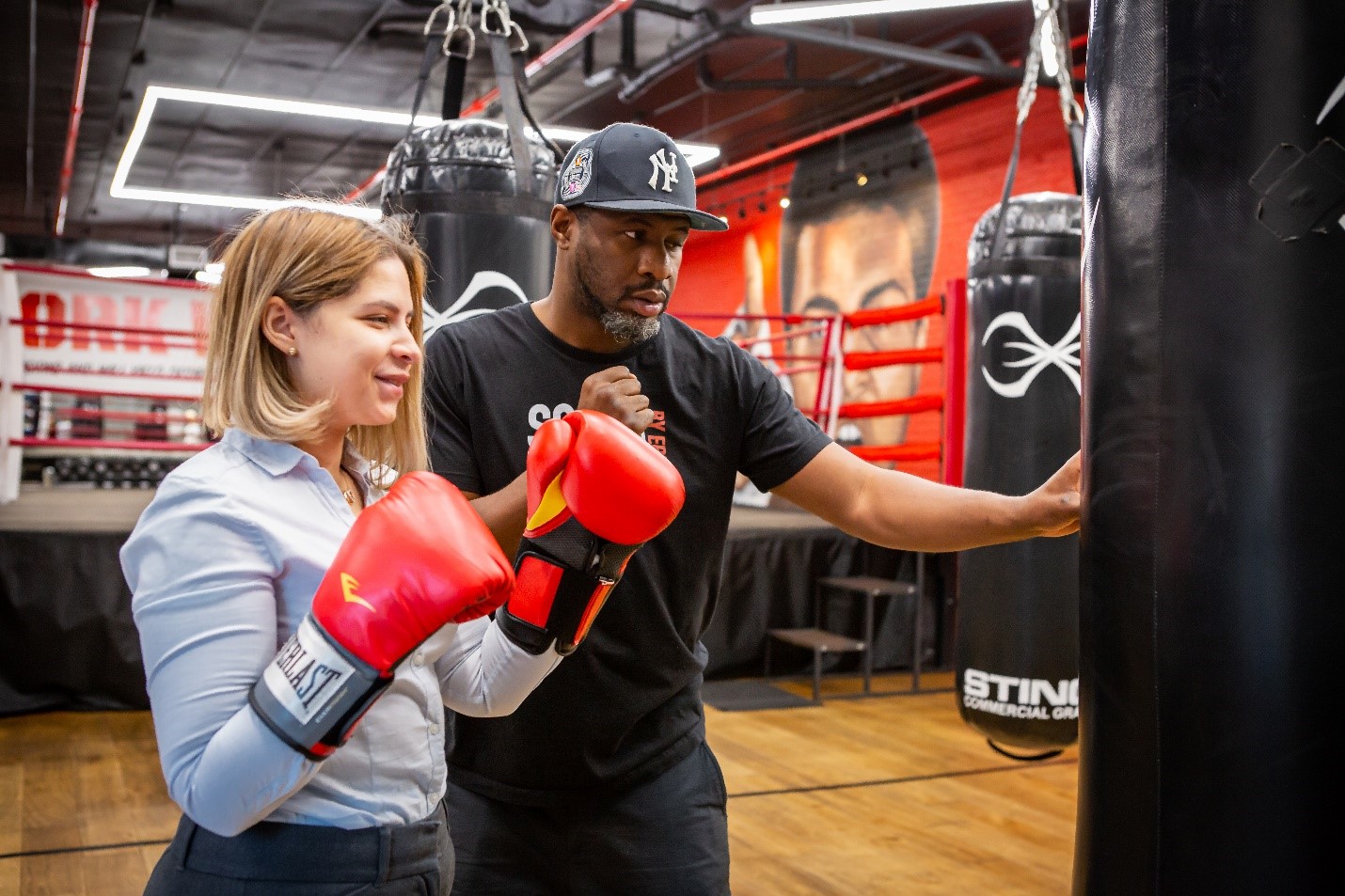 At Spring Bank, we are proud to have a team of compassionate and enterprising professionals who serve the community and provide financial services that make us the best bank in NY. Each month we highlight team members in our Staff Feature so you can get to know them better. Please meet Rosalyn Figueroa!
Raised in the Bronx, Rosalyn has been an instrumental member of our team for over seven years. She has mastered many positions in the bank – from teller to greeter to personal banker. Now, Rosalyn works in our compliance department as a Bank Secrecy Act (BSA) Analyst to ensure that activity within the bank accords with federal regulations. For Rosalyn, this is a full-circle moment from her undergraduate degree in criminal justice.
"I didn't get to where I am by only doing my job. I was always peeking over someone's shoulder to learn how to do something else from the day I started at Spring Bank," Rosalyn explains of her persistence. "I am always asking questions."
Rosalyn transitioned into our compliance department because she was ready to grow, looking for an opportunity to push herself. Her current role as a BSA Analyst provides new challenges. Her role is to protect the bank from fraudulent activities and crime. Some of her work includes analyzing customer behavior and investigating suspicious activity.
"Before, I used to think banking was about making a deposit and a withdrawal, but it's so much more. I know how crucial it is to protect the bank's assets and ensure our customers' money is secure," says Rosalyn.
Rosalyn's interest in banking sparked while she was working as a cashier at a supermarket. She thought she would be interested in banking since she enjoyed managing the transactional process at the register. However, the community culture at Spring Bank instilled a new perspective in her that unlocked her potential. She appreciates being part of a small team at Spring Bank where everyone contributes, and their contribution is respected.
"Community is core to our mission. We not only advocate and support our clients, but our staff is supportive, too. They're not my co-workers anymore. They're my family," says Rosalyn. "We're a small bank [compared to our competitors]. And I always say what sets Spring Bank apart from every other bank is that we get personal."
And she's right! You'll get a personal experience with us right when you walk through the door. To this day, Rosalyn still promotes our services, knowing we are one of few banks that offer products like our small business loans and E-Bike Loan NYC.
With curiosity, determination, and willingness, Rosalyn has grown with us. Learning about her leadership capabilities has given her newfound confidence to take up space and opportunities that come her way. Rosalyn is currently working toward her Certified Anti-Money Laundering Specialist (CAMS) certification. She is also considering a Masters's degree in financial crime. Thank you, Rosalyn, for your commitment, positivity, and care for our mission and customers! We are grateful you are part of the team!