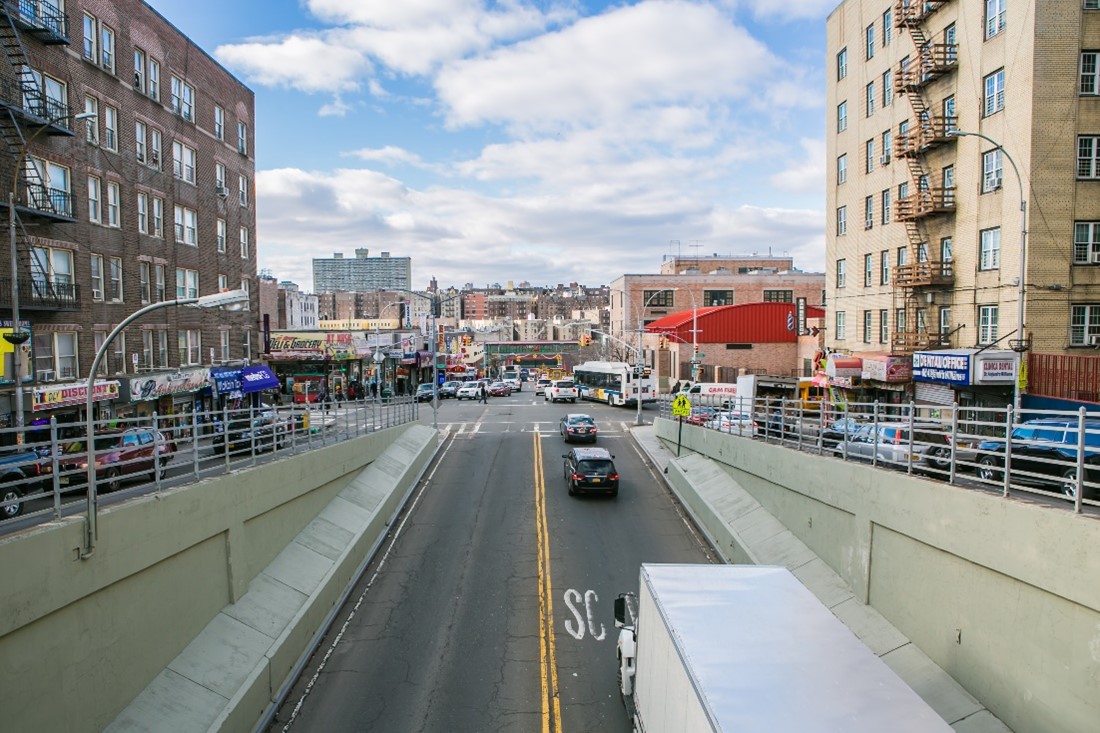 We became the first community bank in The Bronx, New York, in over 30 years on purpose. The Bronx has the highest share of unbanked and underbanked households in New York City. Approximately 21.8% of adults in The Bronx are unbanked, which means they don't have bank accounts. Another 30.5% of adults in The Bronx are classified as underbanked, they have bank accounts, but they also use costly alternatives such as check-cashing stores.
On any given day or time in The Bronx, you will see lines of people standing outside check cashing stores to cash checks, send money, and pay bills – all for a fee.  Many check-cashing stores charge exorbitant rates. Unbanked and underbanked New Yorkers individually spend hundreds, and sometimes, thousands of their hard-earned dollars each year on check-cashing fees. While 2% off a paycheck may not seem like much, it adds up. Instead of saving that money for a rainy day, for example, they spend it on services that can be 100% free.
We know that in areas where there are no banks, check-cashing stores may be the only option.  But, as one of a handful of community banks in The Bronx, New York, we provide a more affordable option: our personal checking account.
Our personal checking account has zero-fee options, and it costs no money to cash a government or payroll check (with a $100 minimum balance), pay a bill online, or send money to your loved ones via Popmoney. Our Green Checking account, for example, offers no maintenance fees with direct deposit and e-statements. When you open a personal checking account, your money is safely housed in your bank account, where you can use it however you please.
We know many people hesitate to open personal checking accounts because they can't afford the minimum deposit. Our personal checking account only requires a $25 minimum deposit.
Check cashing store may be open extended hours, but we offer 24-7 an online banking service and mobile app that allows you to transfer money and pay bills whenever and wherever, at no cost. As for checks, you can make mobile deposits by submitting photos of the front and back of checks on our app.
We believe that financial inclusion is the key to strong and healthy communities; it's the reason why we are one of the few community banks in The Bronx, New York. Providing healthier financial alternatives is the first step towards removing barriers to economic prosperity and long-term wealth building. So we invite you to open a personal checking account with us. Check out our 5 Reasons to Open a Personal Checking Account blog here. Read the 2017 report from NYC's Office of Financial Empowerment here. You can also learn more about our personal checking account here.