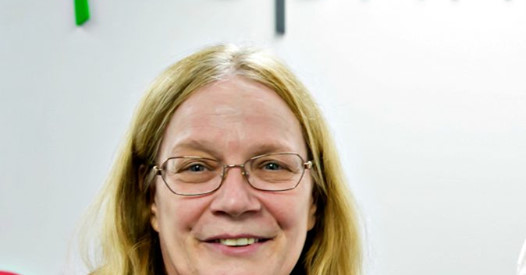 Executive Director of Ariva, Irene Baldwin
From the Peace Corps, to community organizing and affordable housing, Irene Baldwin the Executive Director of Ariva, knows the difference one-on-one financial empowerment makes. Every day she and her dedicated team support hard-working people of New York City through financial literacy. For 15 years, Ariva has been equipping low-income New Yorkers with effective tools and resources so they can make informed financial choices and achieve economic stability. They offer free comprehensive financial capabilities services and free income tax assistance at locations around New York City.
Before she came to Ariva four years ago, Irene ran an NYC coalition of community-based affordable housing organizations. As is often the case with the leadership of small nonprofits, Irene wore many hats: executive director, administrator and human resources director. Her interest in financial literacy began when she saw the young MBA she'd recently hired putting 10 percent of his paycheck into their retirement plan while her older, single-parent secretary wasn't saving at all. She decided to begin educating her staff about financial planning.  She completed the coursework to become a Certified Financial Planner, surprising herself with her growing interest in financial literacy.
Several years later, Irene is leading one of the most highly regarded financial empowerment nonprofits in New York City. Since inception, Ariva has prepared free tax returns for more than 81,000 clients, returning over $129 million in total refunds to NYC neighborhoods. In 2017 they completed 11,420 free tax returns with $20.1 million in tax refunds in neighborhoods like East New York, Harlem and the South Bronx. To Irene, the real difference is in the financial literacy.
"Financial literacy gives people more control over their lives. It provides them with a larger perspective than money and the puts the focus on their goals. We encourage them to ask questions like: What do I want out of life? What am I hoping for and how do I get there? If I want this, what does this financially require of me? And with a little financial counseling, people can begin to plan and start to save for an emergency fund," says Irene.
And her optimism for the gradual boost in the minimum wage is inspiring. By 2020, the NYC minimum wage will have increased from $9 an hour just a few years ago up to $15 an hour. For Ariva's clients, most making less than $18,000 a year, this is a dramatic boost.
"We are on the right path in New York City," says Irene. "We have subsidized child care. Fully-covered preschool for kids at age four. And parents making under a certain salary can send their kids to any CUNY or SUNY college for free, if they work for five years in NYC post-graduation. And now, the increase in minimum wage which includes paid sick time— all of this supports worker stability."
Irene's vision is for the next generation and leveraging current opportunities for lower income communities now.
"How do we become stronger advocates? How can we be more of a public voice? The real barrier is that people don't have enough money. How do we expand financial capabilities?"
It's our joy to partner with Irene and her dedicated team at Ariva. We partner with Ariva–and other nonprofits–to provide financial counseling and offer our personal lending products like our Start and Credit Builder Loans as practical tools.