A Small Business Feature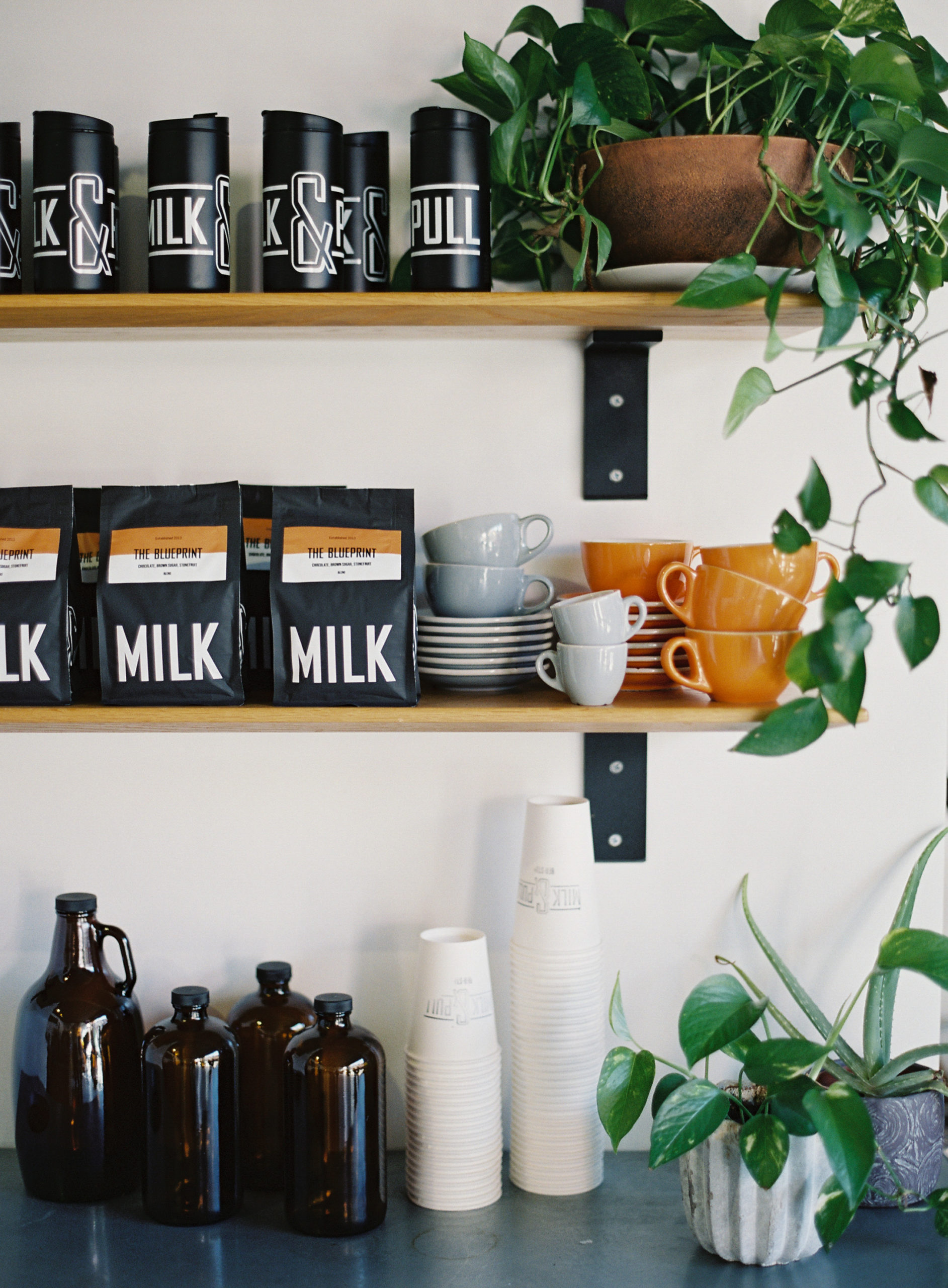 Photo Credit: Milk & Pull
A fresh cup of coffee is the first thing many folks reach for before starting their day.  Whether brewing a pot at home or grabbing a delicious blend at your local coffee shop, the experience can set the tone for your day.  As a community bank in NYC, we love supporting small businesses that have a positive impact on their neighborhood.  Milk & Pull, one of our Brooklyn-based small business clients, has been elevating the coffee experience in Brooklyn through love and community.
Founded by Joe and Angela Austin almost ten years ago, Milk & Pull is slowly developing into a mainstay in the culturally rich borough of Brooklyn.  With the help of Spring Bank, the two have expanded their impact by opening two additional locations in Bed Stuy and Ridgewood since 2013.  The process of getting a commercial mortgage can be quite a roller coaster, but the team at Spring Bank helped secure a loan to acquire real estate for expansion.  We sat down with the devoted power couple to learn about their journey and why they invested their life savings in starting a local coffee shop chain in one of the largest cities in the world.
"When people think about coffee, it's like fast, fast, fast.  Go, go, go.  And for us, coffee is our moment to slow down — to build conversation and develop friendships because even at the shop, I like to sit down and have a cup of coffee.  I talk to the people sitting around me to get to know them.  So to us, coffee is a means to slow down and connect with other people," says Angela.
For Angela, coffee has always been a part of her Colombian culture.  Her grandfather owned a coffee farm but was displaced during the guerilla war.  So running a coffee shop and diving into the coffee industry was a way to restore tradition to her family.  Likewise, Joe's love for coffee started as a teen while working at Starbucks.
Milk & Pull began as a coffee and empanadas cafe representing Colombian culture.  The young couple's dates included trips to coffee shops for market research and returning home to build a plan.  Between finishing school and starting new corporate jobs, Angela and Joe temporarily put the business idea on hold until 2010, when they moved to Bushwick.  The neighborhood culture was brimming with an entrepreneurial spirit.
"We had friends that were opening up coffee shops, bars, and there were a lot of artists there," says Joe.
Joe felt lucky to be surrounded and supported by insightful entrepreneurs.  He asked thoughtful questions and learned how to grow a successful business from their stories.
"One day, one of Joe's customers told him something that impacted both of us.  They said, 'So what if you lose the money?  You're young.  You both work at good jobs.  What's to lose?'" reflects Angela of the customer's advice.  "It was so simple, yet so impactful," she continues.
The Austins realized they had nothing to lose.  If they failed, they were still young enough to recover.  So, fueled by inspiration and encouragement from the neighborhood and colleagues, the couple revisited their business idea and invested their life savings.  Then, they crunched the numbers to pool just enough money needed to start the business, pivoting to coffee only and finding a space with the least amount of renovation required.
On the surface, Angela and Joe were a young couple just starting with no prior business experience.  However, their sizable savings and solid credit scores helped ease landlords' hesitancy and secured them a lease in Bushwick.  It's safe to say the landlord made the right choice, as Milk & Pull's first location has been in operation this month for nine years.
The success of Milk & Pull did not come easy, of course.  Angela and Joe did not quit their 9-5 jobs while starting the business.  Many people opposed the idea, "Folks said, 'You're not going to be able to build this business if you're not putting your all into it.'" But clearly, they were wrong.  Angela and Joe's dedication and willingness to make short-term sacrifices lead them to create a successful sustainable business with an income that they don't need to rely on for their livelihood.
Milk & Pull set themselves apart in a heavily saturated small coffee shop scene.  Coffee franchises can feel transactional, but the small business brings a unique value, more than just a cup of coffee: love for what coffee represents in communities, its ties to family tradition, and its ability to build relationships.
"We design our spaces to feel like your second living room because we want people to stay, work on their own stuff, and connect with others," says Angela.
We proudly provide small business account services to support Milk & Pull and their commitment to good coffee and building community.  Check out where you can visit them in Brooklyn.  Read their mission statement for the love of coffee and community.  And, if you are a small business owner looking for banking support, check out our small business account and lending options here.