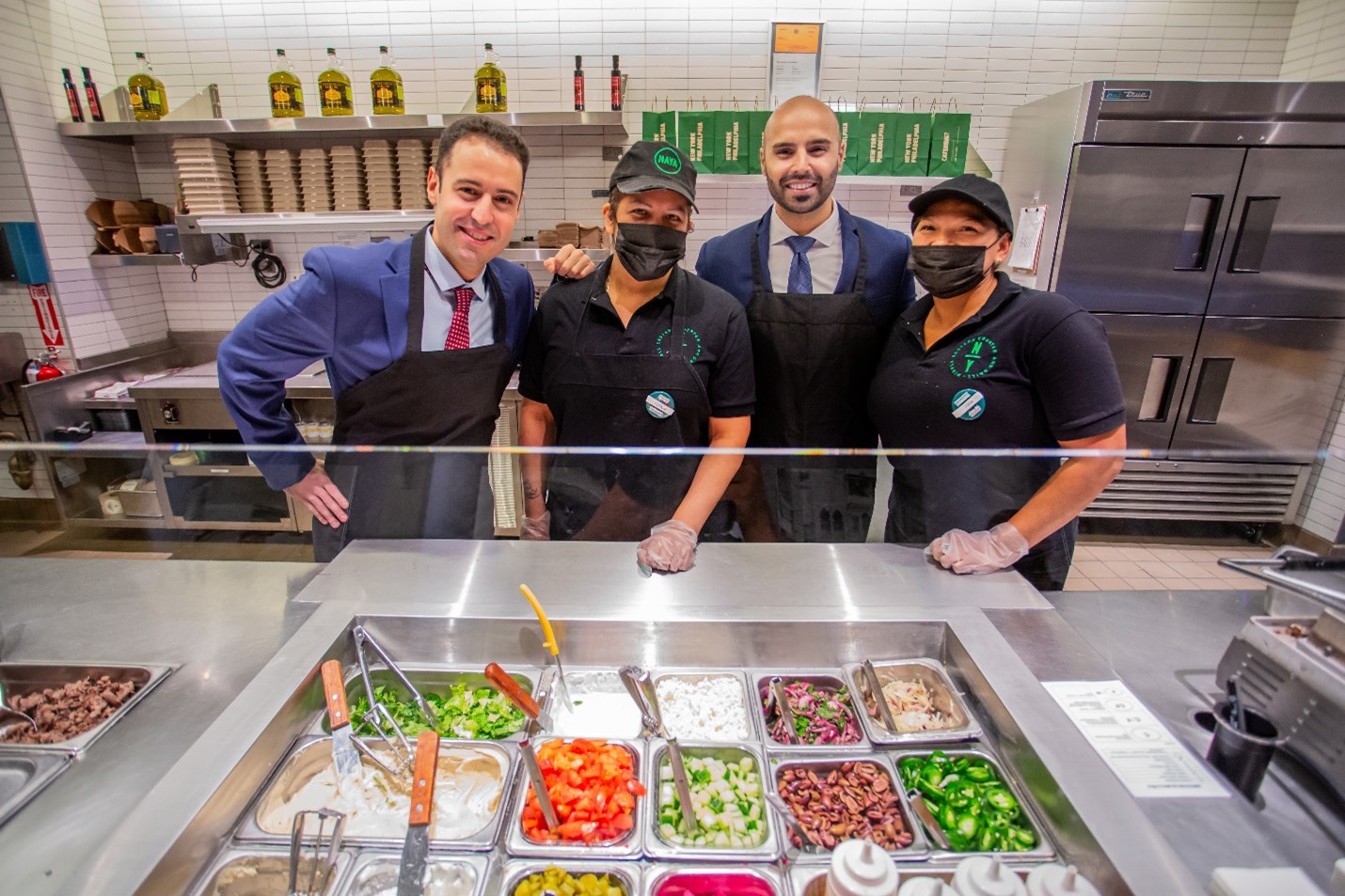 Here at Spring Bank, we know that New York City supports the millions of folks who live here, thanks to the daily efforts of small business owners. As one of your local banks in NY, we believe there's nothing better than getting a small business off the ground. That's why we offer a range of new business bank accounts and commercial lending options: we're here to help your business thrive.
One of the small businesses we've been lucky to work with is the quickly growing restaurant chain, Naya. On a mission to connect New Yorkers to authentic Lebanese and Middle Eastern food, Naya offers delicious, wholesome meals. From shawarma, falafel, salads, and appetizers, no matter your dietary needs, Naya has fresh and fast options for you. With ten locations in NYC and six under construction, Naya plans to run and operate 50 stores by 2025.
In addition, they offer catering services that are perfect for your upcoming summer events and an app that makes it easy to order online and earn rewards for choosing healthy, delicious food.
Founder Hady Kfoury started Naya with personal and family investment in 2007 when he was 26. Though still involved in some of the day-to-day operations today, 15 years later, Hady leads the vision setting and growth planning, real estate development, and branding.
"There's nothing like running your own business. But, once you start to lead your own team, it's a completely different responsibility," Hady says.
Looking back, he can see that he did not plan for enough working capital with the first two locations. By the third location, Hady knew he needed to prioritize the financing.
"The business has grown since day one. We've always had the right product. But in terms of the financials, my mistake was not having enough working capital when we started. As a result, I had to cover many roles. My advice to other business owners is always to have a decent cushion when you launch," reflects Hady about his journey as a first-time entrepreneur.
As with most small businesses, the Covid-19 pandemic presented an enormous challenge. With most offices and universities closed – which minimal lunch traffic– the team at Naya struggled to make ends meet. To protect employees and ensure everyone could stay on staff, they contacted us to help them process and receive funds through the first and second Paycheck Protection Program (PPP) rounds.
"We've built a strong relationship with Akbar and the Spring Bank team. They provide such personalized experience and excellent customer service," shared Hady. "You don't call a 1-800 number. Instead, you call your banker's cell phone number directly. They feel like part of your back-of-the-house corporate team."
Lucky us to be part of your hardworking team, Hady! If you haven't yet, check out Naya's menu and where to find them here.
Since 2007, we've helped hundreds of small businesses like Naya scale and grow. We offer small business accounts to suit your needs, whether you're seeking personalized service, competitive interest rates, or mobile banking. Learn about our business checking account options online, or schedule an appointment to learn more about how we can help you reach your financial goals.