"It's very important, as a Bronx-based bank, to have a mission and continue to honor that mission. – Diana Ravagnan, BSA Officer at Spring Bank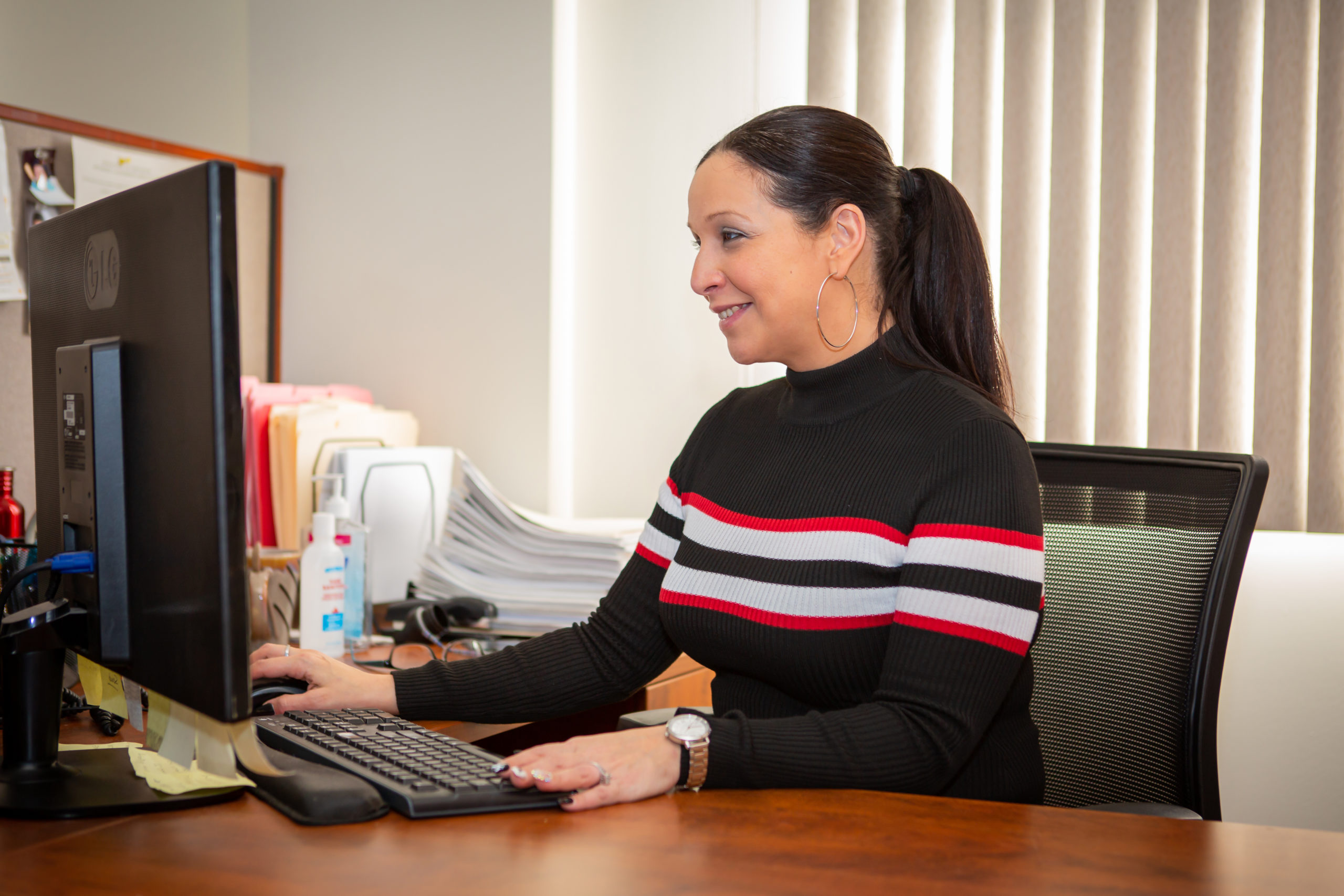 As a Community Development Financial Institution (CDFI), we're not just a bank. We are also a mission-driven business—even though we think we are one of the best banks in NY! The financial health and wellbeing of our community is our commitment—everyone from our customers to our staff—and when you step into one of our branches, you can feel it.
That's why we're excited to feature Diana Ravagnan, who has been an essential part of our team for 11 years! From Customer Service Representative to Assistant Manager now to BSA Officer, Diana has worn many hats. We are grateful for her continued commitment to the mission and how generously she shares her expertise.
BSA stands for Bank Secrecy Act, a critical component of running a bank and ensuring everyone's financial assets are safe. Diana is responsible for monitoring account activity and ensuring that we give back to the community while not contributing to the movement of funds for any illegal purposes.
"I've had to find a balance making sure that the bank is safe and at the same time not hurting our customer base because I care. These are people I used to sit down with and talk to and laugh with and ask them about their families," Diana shares. "At the same time, it's essential we safeguard the integrity of the bank."
Luckily, Diana manages to strike a work-life balance as a mother of three.
"Holding the BSA role at the bank, all while being a fully active mom, is a lot to manage, but is also very rewarding," she says.
After returning from maternity leave, Diana was offered a promotion as our BSA Officer. She has been a pillar of leadership, from mentoring her colleagues to managing her own personal development.
"I was very used to working directly with customers," Diana shares. "But when I took on this new compliance role, I was determined to become more confident and move beyond concerns like: 'I'm the only female in this room. Will they take me seriously?'
Additionally, Diana is strongly committed to our mission.
"It's very important, as a Bronx-based bank, to have a mission and continue to honor that mission, a mission we live by," Diana says. "Our community looks to us for financial literacy and education, and I'm proud to have helped so many people during my career."
We couldn't agree more. We exist to help our community build long-term wealth and prosperous futures, and team members like Diana are critical in bringing our mission to the incredible people of New York City. Thank you, Diana, for your hard work, continued dedication, and for your care for our customers and community!
Are you scoping out the banks in the Bronx and NYC? Visit one of our branches in the South Bronx or Harlem. You'll quickly experience our human-centered banking approach. Check out our personal checking account or personal savings account, which can help you repair credit and buy your first home. You can also check out one of the best savings accounts online