"Being a B Corp allows us to keep our core values front & center. When you run a business day-to-day, it's tempting to take the easiest path to profitability. Having the B Corp principles and B Corp metrics ingrained into our DNA over the past six years helped us guard against this and allows us to be the company we set out to be when we first started Spring Bank."
 – Demetris Giannoulias, CEO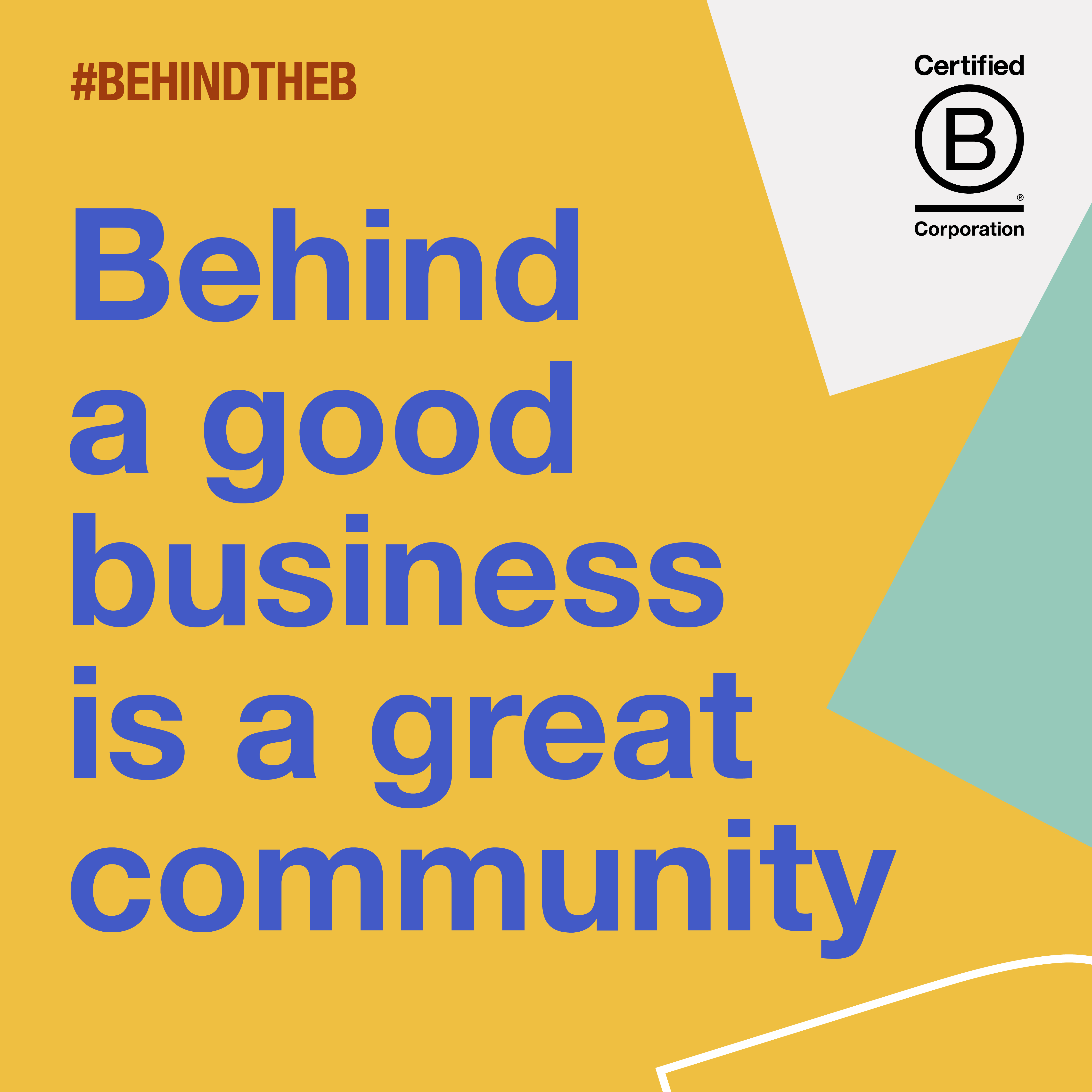 If you already have a personal checking account or personal savings account with us here at Spring Bank, you already know that we're one of the best banks in NY! But did you know that we're also a Certified B Corporation (a.k.a B Corp)? March is B Corp Month, so we're excited to share more information about what makes being a B Corp so special!
As a B Corp, we balance purpose and profit, considering the impact of all our decisions on our staff, customers, suppliers, community, and even the environment. We make sure that we meet the high standards expected of B Corps, prioritizing performance, accountability, and transparency.
As the first B Corp bank in New York, we know that not everyone has the same access to the financial system. Alongside our community partners, we prioritize the work of financial inclusion. The World Bank defines financial inclusion as "individuals and businesses who have access to valuable and affordable financial products and services that meet their needs – transactions, payments, savings, credit, and insurance – delivered responsibly and sustainably."
Financial inclusion is critical for reducing poverty and boosting prosperity. We pride ourselves in our work to create financial access for our community as individuals and businesses make important decisions in their financial lives.
As part of the global B Corp community of mission-driven companies, we're driving a movement of people using business as a force for good. We're proud to have earned the designation of "Best for the World" B-Corp – putting us among the top 10% in our rating categories
Whether you are opening a personal checking account, applying for a personal loan, or interested in a small business account, you can be confident in choosing us as you're aligning yourself with a bank that looks out for the interests of you and your community!  Check out our stories about our work with fellow B Corps Eileen Fisher Inc and UnCommon Goods. Celebrate B Corp Month with us and put your values into action by opening a personal checking account or personal savings account with us today.