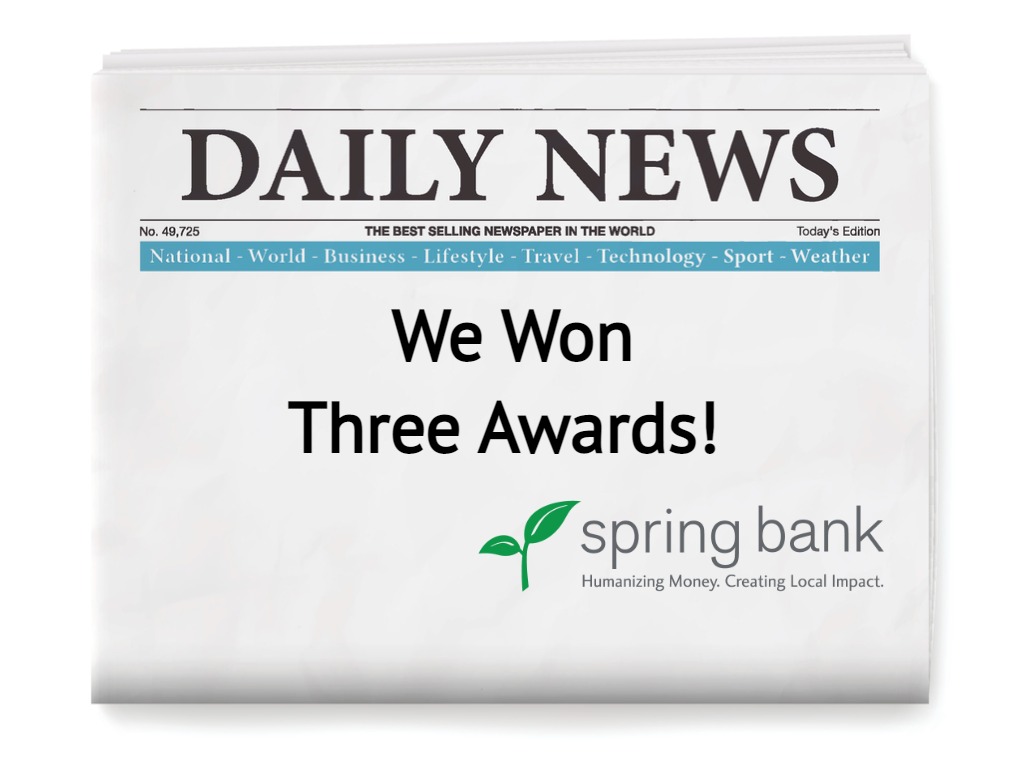 Proud to Be Included in the U.S. Treasury's Emergency Capital Investments Program and a Recipient of New Awards from the Treasury's Community Development Financial Institution (CDFI) Fund.
Did you know that we're a Community Development Financial Institution (CDFI)? It's a special designation by the United States Treasury. As a CDFI, our goal is to generate growth and create economic opportunities in The Bronx and New York City by providing affordable access to banking products and services for residents and businesses.
Emergency Capital Investments Program
We're are thrilled to share that on Tuesday, December 14th, the U.S. Department of the Treasury announced a total of $8.7 billion in Emergency Capital Investment Program (ECIP) investments offered to 186 community financial institutions—including us!
The upcoming ECIP investment will help us expand lending to small businesses, real estate projects, and consumers, focusing on those disproportionately impacted by the economic effects of the COVID-19 pandemic. So please keep your eyes on this blog for a lot more to come about how we'll use this transformational investment.
According to the Community Banker Development Association:
"These historic investments are critical to the ongoing efforts of CDFI banks to respond to the economic impacts of the COVID-19 pandemic on distressed and underserved communities and people. Together, they represent more capital than has been made available as awards over the entire life of the CDFI Fund program."
And there's more! We are also excited to announce that we are again the recipient of not one but two CDFI awards! Both of these awards help us invest even more in our communities so you and your families can be financially resilient even when the going gets tough.
Small Dollar Loans
This year, the CDFI Fund launched the Small Dollar Loan Program. This brand-new program was created to help certified CDFIs like us expand access to financial products. We want our customers to build credit, access affordable capital, gain greater access to the mainstream financial system, and avoid high-cost predatory loan products.
The Small Dollar Loan fund will help us reach new employers and employees via our Employee Opportunity Loan Program. And in 2022, they will also have access to our new E-Bike loan, designed to help NYC frontline workers enjoy easier, cheaper, and healthier commutes.
Financial Assistance Grant
 "Spring Bank is pleased to again be a recipient of a CDFI FA award that will help the bank expand small business lending in The Bronx and across New York City." – Akbar Rizvi Spring Bank's Chief Lending Officer
Last but not least, we also received a Financial Assistance Grant from the CDFI Fund. A total of $180.3 million was awarded to 265 CDFIs across the country to increase lending and investment activity in low-income and economically distressed communities.
"Spring Bank is pleased to be a continued recipient of a CDFI FA award that will help the bank expand small business lending in The Bronx and across New York City," says Albar Rizvi, our Chief Lending Officer.
 We know that small business owners are the backbone of our city, and we look forward to growing our Small Business Lending options to help our customers and neighbors grow their businesses. Not sure where to start? Check out our small business accounts & our business checking accounts.
Want to learn more? Read more about our Employee Opportunity Loan program. Learn about the Equitable Commute Project. Check out our mission as one of the only community banks in ny. Find out what makes us here at Spring Bank the best bank in NYC!