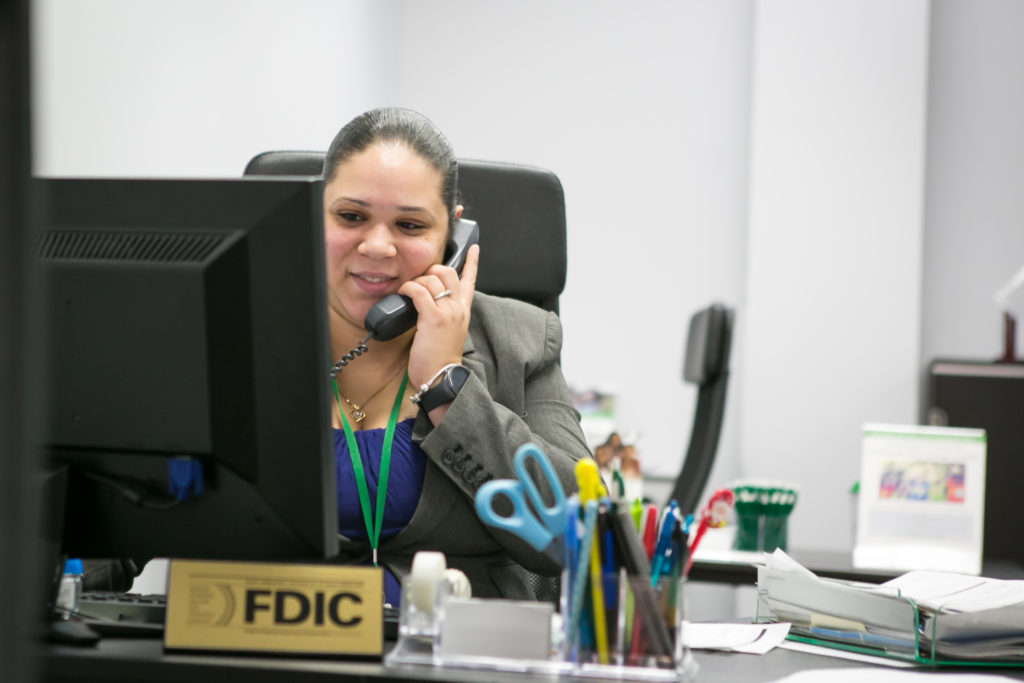 Heidy De La Cruz, our Bronx Branch Manager, is in service to her team and her customers. With every interaction, her mission is to offer support, even if it's not related to banking.  
"I always try to support a customer in any way they need it. Sometimes it's offering a point of view or providing resources. I like to help people in any way possible even if it's for only ten minutes," says Heidy.  
When Heidy started working as a receptionist at Spring Bank six years ago, she knew she wanted to build her career in banking. But looking back she can hardly believe how far she's come so quickly.  
"When I started at Spring Bank, I had a smaller mentality for life. I felt comfortable as a receptionist. But within a couple of years, I saw new opportunities, and I started asking for more work," says Heidy.  
With the encouragement of colleagues, it started to click for Heidy. Not only was she capable of succeeding as a banker, but she was also in pursuit of becoming a manager.  
"I started growing. I asked the bankers if they needed help because I wanted to learn more. Working as a receptionist wasn't enough for me. I wanted to learn all aspects of the bank so that I could easily solve any client problem," says Heidy.
Heidy's career development is no surprise to us. Her commitment to her learning and her leadership has paid off. In just a year becoming the Branch Manager of our Bronx branch, she led the effort to increase the size and effectiveness of her team. She gives credit to her colleagues and her hardworking team for their consistent encouragement and support.  
"I doubted myself so many times. But I have great support at Spring Bank. If I ask for help, they are always willing to answer my questions, "says Heidy.  
In addition to her role as Bronx Branch Manager, Heidy is also studying Business Administration with a focus on management. She receives her associate degree in the spring of 2020 and begins her bachelor's degree at Baruch College that fall. Heidy is also the proud mother of three, beautiful girls.  
"My girls are my highest motivation. I can't tell them to be someone if their mom isn't someone," says Heidy. "They tell me, 'Mom, I want to be like you.' I tell them, 'No, you'll do better than me. When life gives you an opportunity, make the most of it. If you do good by people, good things will happen to you," says Heidy.
'Doing good by people' is the approach Heidy takes every day in her work at Spring Bank. She views each customer as part of the Spring Bank Family.
"We are not an ordinary bank. We know who you are, and when you bank with us, you become our family. We will offer you 100 percent of our attention, know your family, care about your future. That's why you should bank with us," says Heidy.
We are very proud of Heidy, her hard work and commitment to her growth and the "family" she's grown at our headquarters in the Bronx. Learn how you can join the Spring Bank family by opening a personal checking account online. Check out our small business checking. And stop by our branches in the Bronx or Harlem. As Heidy puts it, "if we can do good by you," in any way, let us know.