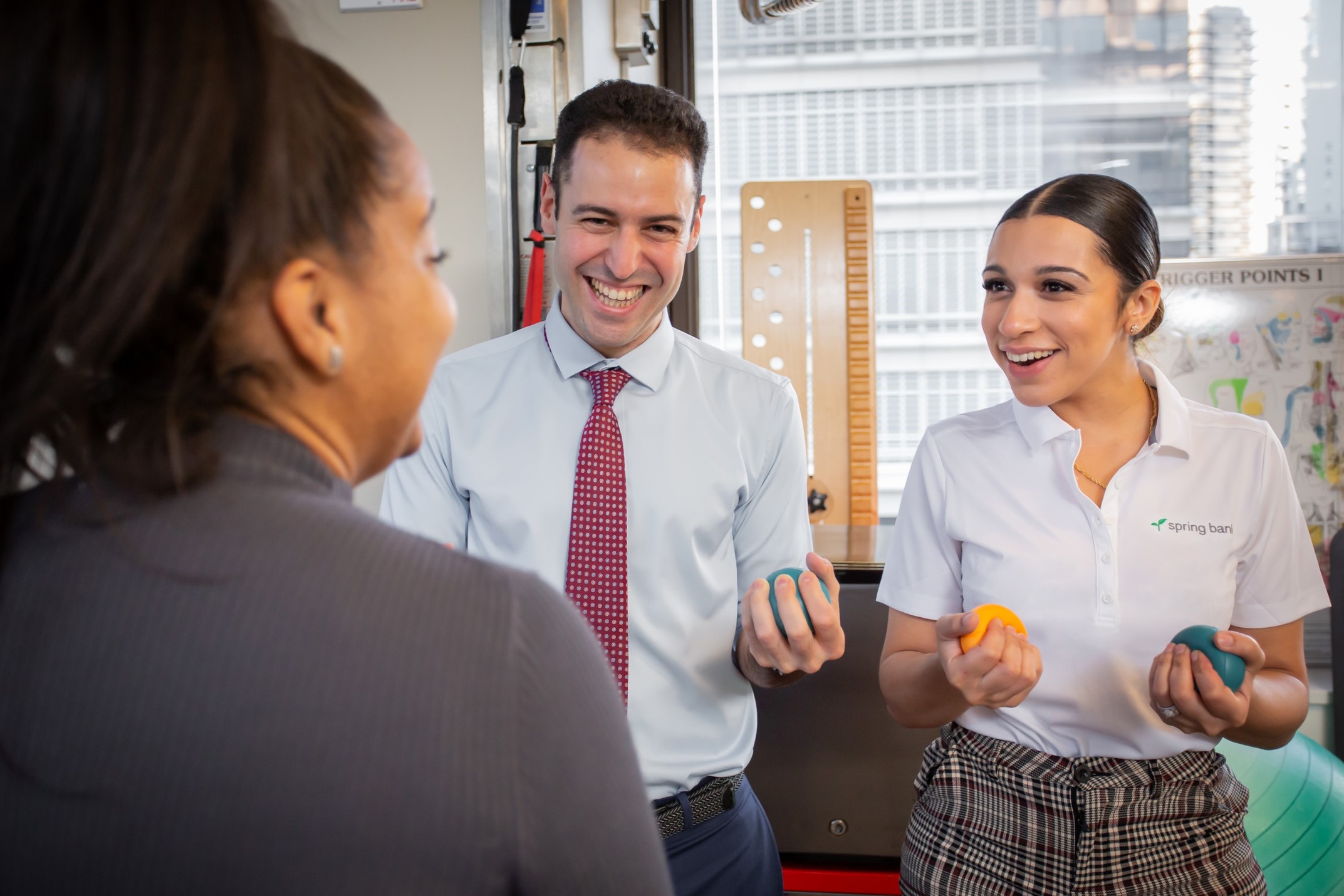 "There's someone who can relate to you here. Especially in this age of mega-corporations and automated processes, I think having a human experience with a financial institution is rare." – John Lakis, Loan Officer here at Spring Bank
We don't take it lightly that you trust us with your money. We love getting to know our customers and their families.
So if you bank with us, you already know that you're far from just another number here — and if you don't bank with us (yet!), you'll soon find that out. And just like we love getting to know you, we want to give you an opportunity to get to know us. So this week, we're pleased to introduce  John Lakis, our Loan Officer.
John started with us here at Spring Bank in 2015 as a Credit Analyst and has now been a Loan Officer, working primarily on the commercial side, processing real estate, SBA, and during the Covid-19 crisis, 100s of PPP  loans.
"It was part of our job at the beginning of the pandemic to call our clients and see how they were doing, making sure they could stay afloat, and seeing what we could do to help ease the burden," John says of his frontline pandemic experience. "I don't think there would be that level of personal care and interaction with any larger institution," he continues.
Of course, lots of banks tout their community-mindedness in glossy ad campaigns. But how do you really know if your bank is acting and investing in a way that reflects your values? You don't have to take our word for it.
We're a B Corporation, which means we have a triple bottom line of people, planet, and profit. So as New York City continues to recover and stride forward to an even greater future post-Covid, we look forward to helping our community build new businesses and reimagine existing ones. (Not sure where to start? Take a look at our small business accounts!)
"I don't think a megabank would guide someone through every step of the commercial loan process, from financing, city permitting and regulations, knowing what reports to read, or even teaching people how to look at them. Our bank is better positioned to offer those kinds of services. From startup to closing, our team here guides them through the entire process.
I know we've had an impact here in The Bronx. Numerous people have opened businesses in this neighborhood with the help of Spring Bank – and that's an amazing thing to be part of!" John says.
We couldn't agree more! We care deeply about the future of our neighbors and our neighborhood, and we're here to nurture your growth as an individual and as a business owner to build a prosperous future for you, your business, and your family.
And, as John shares, that ethos influences our internal culture, too:
"We're all helping each other grow. That's happened personally for me: I've seen my growth expand to new heights. And I've seen how I can help others grow, and I look forward to more team development together! After all, the main purpose of this bank is to help communities in need. So I'm totally on board with that!"
For us, it's all about having a human experience: staying flexible and innovative in the face of a constantly changing environment so we can help the people of our community truly thrive.
And nobody knows how to do that better than an immigrant. 🙌🏽
"People have shaped me, and others have been shaped by me, too. I come from a family of immigrants, and I would be letting them down if I were to come here to New York City and not work hard. So I committed to that when I joined Spring Bank, and it's a great place to do that," John says.
Thank you so much for sharing your incredible story and perspective, John! We are so grateful to have you as a core contributor to the Spring Bank team.
Are you interested in opening a new business bank account? Check out our business checking account here. New to the city and looking for banks in The Bronx, New York? Visit one of our branches today and find out what makes us one of the best banks in NY.