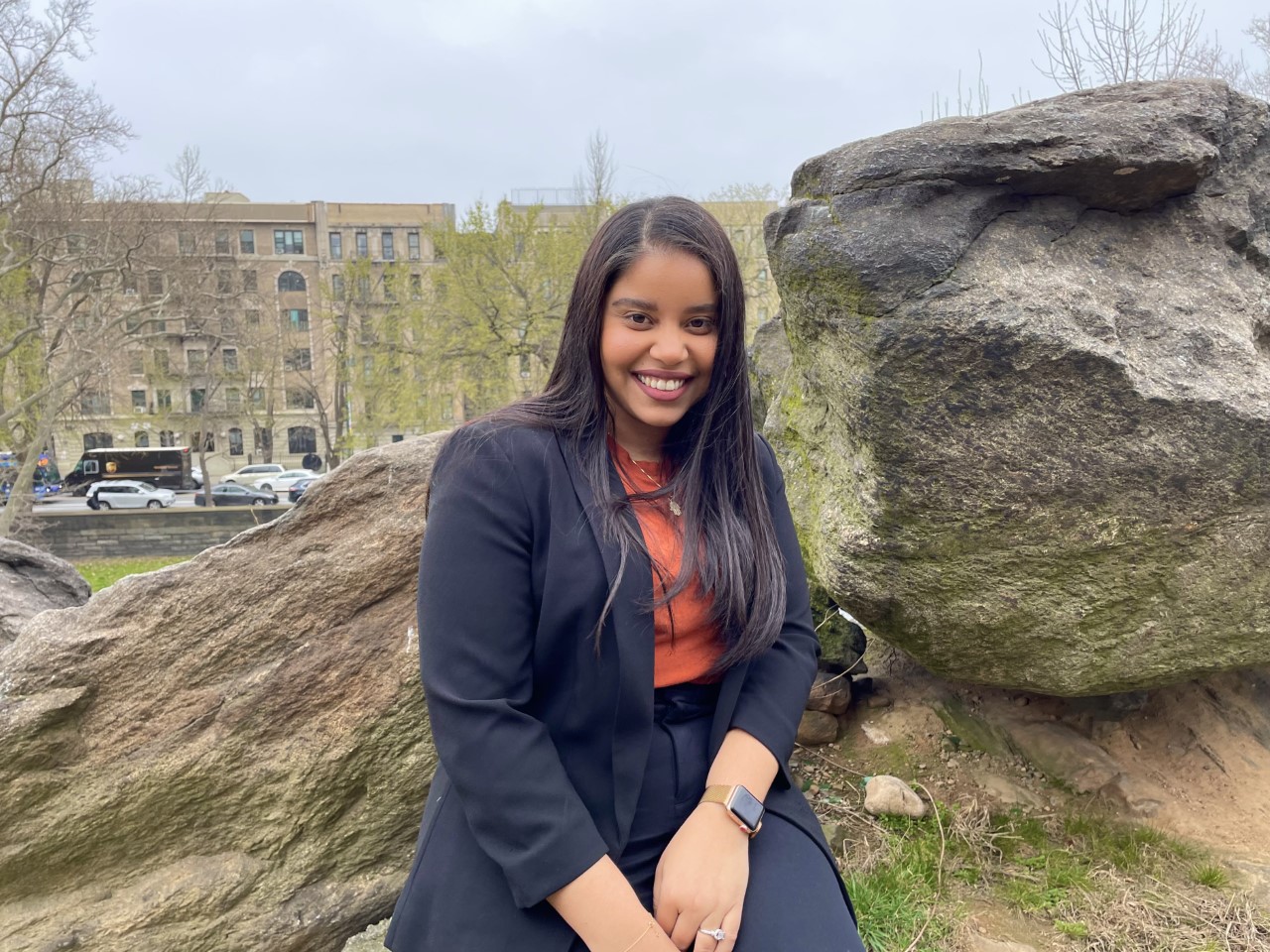 A Spring Bank Staff Feature
We love getting to know our community. The gift of being a local bank in NYC is the personal connection we make with our clients every day. For Keila Mendez, Head Teller and Customer Service Representative at our Bronx branch, the most meaningful part of her work is her connection to you, our community. For this month's Staff Feature, we are excited to feature Keila, who has been an integral part of our team for over seven years.
Keila embarked on her journey with Spring Bank when she heard about a teller opening at our Harlem Branch from a family friend, and eagerly applied.
"Harlem is a special place. I've lived and worked there for many years," says Keila. "Harlem has a special place in my heart, and I really enjoyed my time as a teller with the people at that branch."
Two years ago, Keila moved from the Harlem branch to join the team at our Bronx headquarters. Keila knew the promotion to Head Teller would require her to move out of her comfort zone and develop her skills in providing exceptional customer service. Nevertheless, she considered the challenge an opportunity for growth.
"I saw an opportunity to grow more with the bank, and I took advantage of that. I am grateful to now work as the Head Teller, and I'm looking forward to learning new things," she says.
In her new role, Keila connects with clients one-on-one. Keila has found her flow in creating an excellent customer experience. She tackles any inquiry with her superior knowledge of our services and affordable products.
"We offer many products and services that other banks don't, including free financial counseling and access to community resources through our partners," says Keila.
As Head Teller, Keila sees firsthand how our unique range of financial services helps our community. She supports local entrepreneurs by assisting with the business checking account setup process. She continually pushes her boundaries and unlocks new skills that make her a talented, dedicated team member.
"I enjoy what I'm learning in banking, giving back to the community, and I appreciate being part of this team," says Keila.
We are grateful for Keila's leadership and commitment to helping our clients build long-term wealth!
Are you determined to reach a personal savings goal? Keila and our team can help you open one of our great-rate personal savings accounts. Want to improve your credit? Learn about our Credit Builder Loan, which is known to improve your score by 40 points in just 12 months. Need to set up a direct deposit? We have a personal checking account that will fit your needs. Learn more.