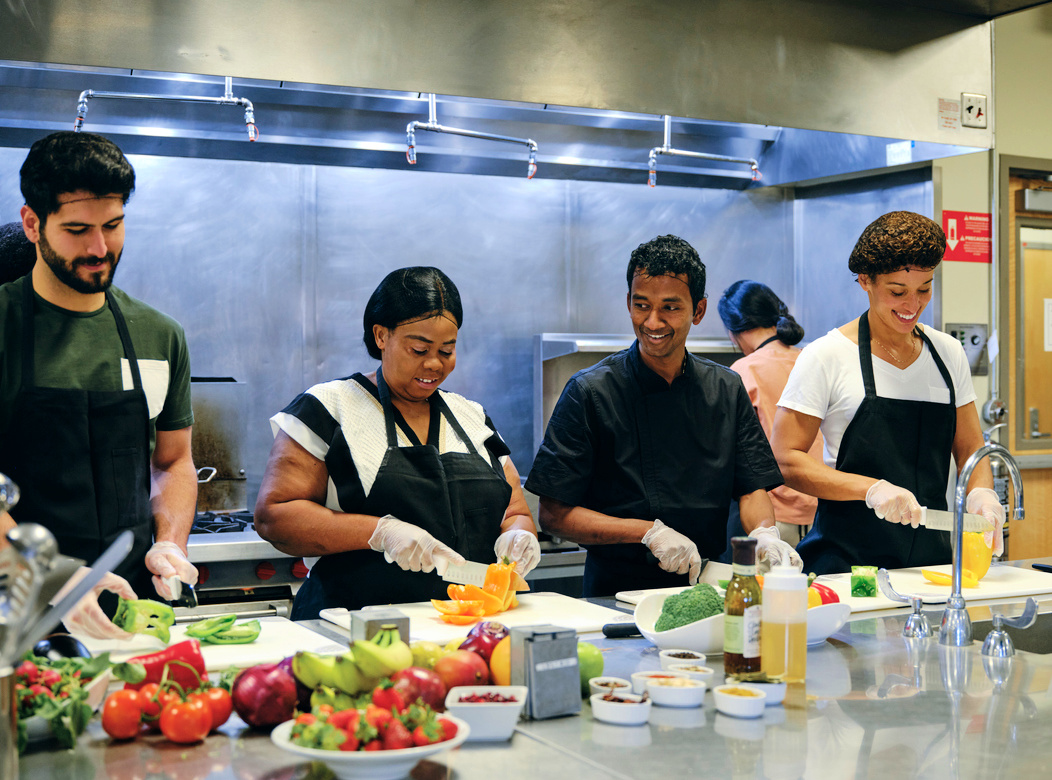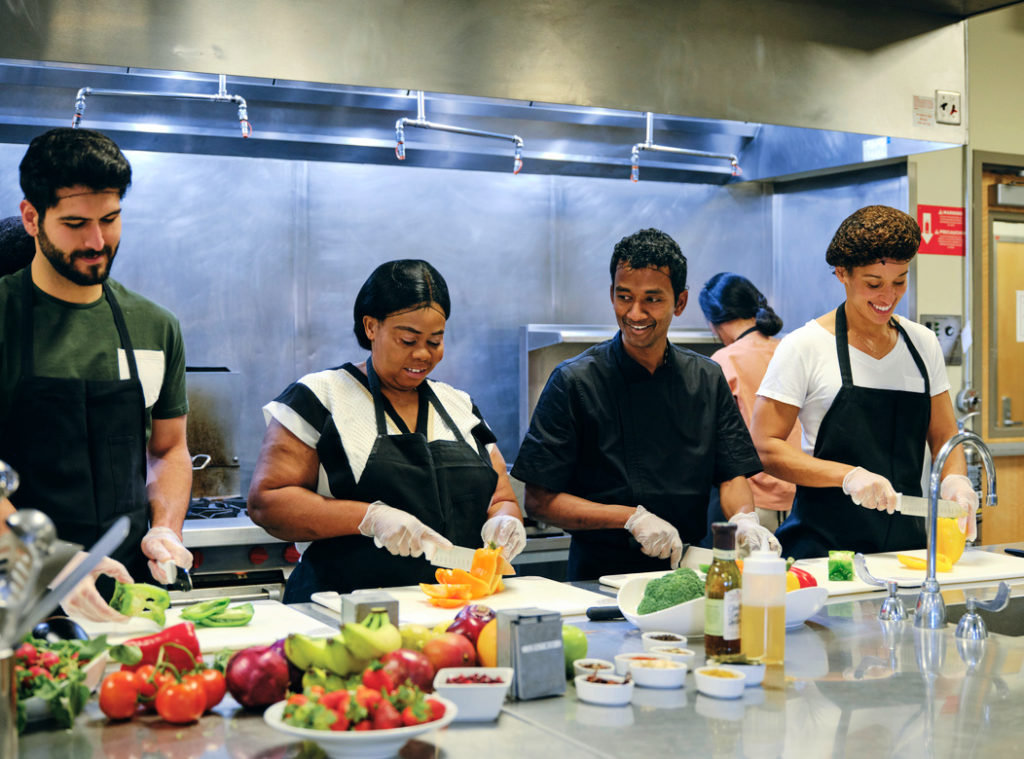 A Small Business Feature
Imagine what it would be like to feed the entire city of New York. Great Performances considers every community they touch in the course of their business. Founded in 1980 as a catering and event staffing agency, their mission was to offer a flexible source of income for women in the arts. Forty years later, Great Performances is one of the city's most highly regarded catering companies, serving delicious food and providing impeccable service while maintaining a deep commitment to giving back to their communities.
From the Apollo Theatre to the Wollman Rink and parties for every occasion, Great Performances offers dining and wait staffing for private events, nonprofit galas and fundraisers, and corporate engagements. As a leader in the hospitality, catering, and events industry, they set the bar for industry best practices in food security, education, sustainable agriculture, and community development, and they constantly innovate to improve their environmental and social impact. For example, in 2006, founder Liz Neumark established Katchkie Farm in Hudson Valley, becoming the nation's first caterer to own and operate a NOFA-certified organic farm. The nutritious fresh produce grown at Katchkie is a source of inspiration and ingredients for Great Performances chefs.
"It is always a great privilege as a chef to be able to collaborate with a farmer. Once a vegetable has been put into the ground, I feel it's my responsibility to think about how to utilize it best. This not only goes for the main part of the plant but the whole plant. A good example of this is basil: I won't just use the perfect leaves but also use the buds and flowers that have a huge amount of flavor and dry very well. These can be incorporated into pesto in the fall," shares Andrew Smith, Culinary Director at Great Performances.
Almost all resources from the farm are intentionally utilized. For example, edible blossoms grown through the warmer months are dried for autumn meals. Great Performances collaborates with its partners to distribute CSA shares at local food pantries and community refrigerators. Upcycling, fermentation, and pickling are the cornerstone of all products that come into the Great Performances kitchen," says Chris Harkness, Chief Operations Officer at Great Performances.
During the pandemic, Great Performances provided emergency food services for first responders and frontline healthcare workers and meal services for homebound seniors. They also actively support initiatives such as Grow NYC and City Harvest that are nourishing the city.
With an eye always on impact, Great Performance Catering supports healthy nutrition. They offer Embrace: Wellness at their corporate dining locations, providing tips, recipes, and menus that support healthy eating. In 2007, Liz Neumark founded The Sylvia Center to help teach youth and their families about the connection between food and health. And in 2022, the company also re-established Mae Mae Café as a vegan cafe and plant store on the first floor of their Bronx commissary in Mott Haven.

At Spring Bank, we value Great Performances' business model rooted in partnership, arts, and sustainability, and civic responsibility. With over 1,000 employees, Great Performances is an essential NY institution, and we are proud to support them with their banking and financial needs as a local bank in the Bronx, New York.
Learn more about the impact of Great Performances in their communities. Follow them on social media. And if you're looking to join an exceptional team, they are hiring now, especially in wait staffing.
No matter the size of your business, we have the resources and personnel to support your business. When you have a small business account with a small bank in NY, you'll get the same offerings that you can get from a big conventional bank but with the personal customer service that you just can't get anywhere else. And if you're a small business looking to open a new business bank account or curious about our services, contact us.