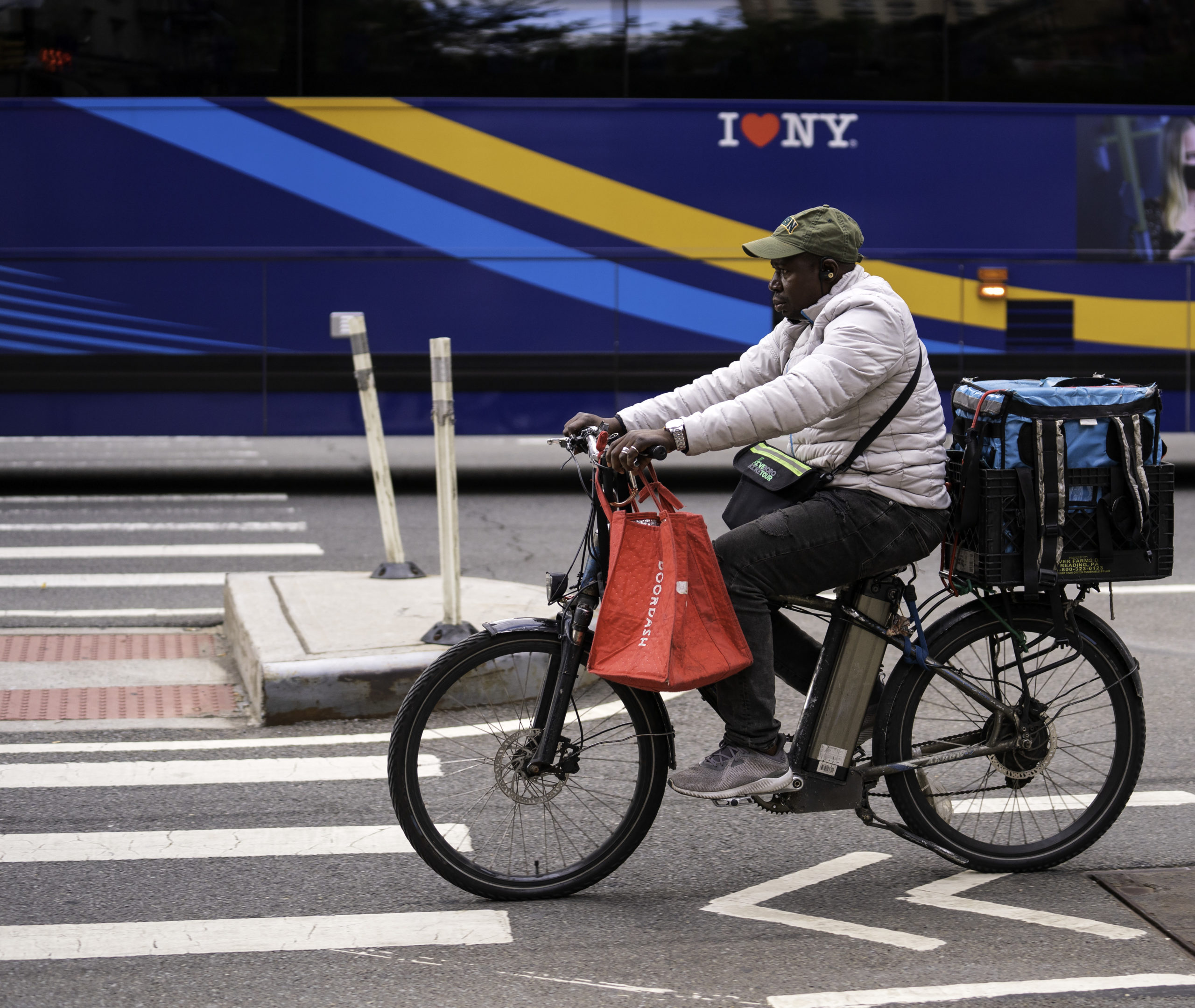 Featuring GoGo Gone & Our E-Bike Loan NYC
To say that owner Diego Costales and his team at GoGo Gone are passionate about bicycles is an understatement. An avid cyclist, Diego's goal is to ride at least 2,000 miles a year, but he never planned to open a bike shop. A talented photographer and freelance art director, Diego helped a client take pictures of bicycles and posted them online for sale. The bikes sold immediately, and Diego knew there was an entrepreneurial opportunity.
"With a little market research, I discovered Interbike, North America's largest bicycle trade show. I came home ready to open my own shop. The first thing I did was find a bike mechanic, because I knew very little about how to repair them," says Diego.
Like most bicycle shops around the city, GoGo Gone experienced high demand during the height of the pandemic.  Though traditional bicycle sales have since slowed down, Diego is confident that e-bikes are part of the industry that will continue to grow. He estimates that by 2025, e-bike sales will surpass all bicycle sales.
"People are not coming into the store to buy traditional bikes like they used to because prices have increased," says Diego. "More people are interested in e-bikes."
What Diego appreciates most about e-bikes, as opposed to road bikes or single speeds, is how they are an accessible form of transportation. He has witnessed people of all abilities navigate the city streets on an e-bike.
"Anyone can ride an e-bike, even if the last time they were on a bicycle was as a kid. People of any age can ride, and you have control of your time and route, which is empowering. You are not dependent on often delayed trains or traffic," says Diego.
We are grateful for our partnership with Diego and the team at GoGo Gone as one of the first shops to participate in our E-Bike Loan NYC. Through our Employee Opportunity Program, employers can help employees purchase an e-bike and save money, time, and stress on their daily commutes. Our E-Bike Loan NYC is the newest component of our Employee Opportunity Program, and like all of our consumer loan products, is designed to help people build credit.
"I know that the E-Bike Loan NYC with Spring Bank will help folks have ease of mind when they need transportation," says Diego. "It's a really good option for riders."
Learn more about how our E-Bike Loan NYC and how to offer your employees access through our Employee Opportunity Loan Program. Stay tuned as we will soon provide our E-Bike Loan NYC to the public through participating bike shops like GoGo Gone.
We encourage you to visit GoGo Gone and check out their in-store selection of e-bikes in the Lower East Side at 317 Grand Street in Manhattan. You can also view what their online store offers here.
Are you and your organization looking for banks in NY? Open a new business bank account with us, and you'll immediately have access to one of the best savings account online. We will support you one-to-one as you build your personal savings. Learn more about our community approach to banking at spring.bank