Xavier Givens, Business Development Officer, Spring Bank Staff Profile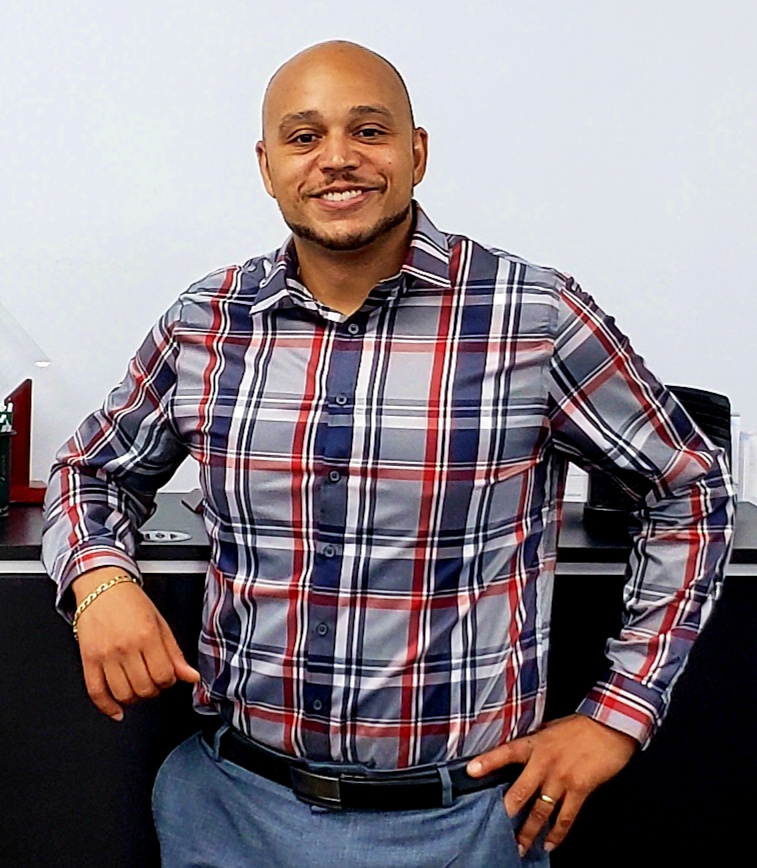 Imagine transitioning from a career in construction to a career in community banking. Unusual right? After all, construction and banking don't seem to have much in common. But that's precisely the transition Xavier Givens, our Business Development Officer, made last fall.
Before joining the team at Spring Bank, Xavier spent over a decade working in construction, starting his career as a laborer, quickly working his way up to becoming a site project manager. And yet, something was missing for Xavier: the human connection and the satisfaction that comes from helping individuals and small businesses sustain and grow.
"In construction, you don't have a direct connection to people," Xavier says. "You get contracted, you meet a deadline, and you move on."
Seeking a way to give back to his community, Xavier volunteered with a nonprofit to teach construction classes. In 2018, through his nonprofit work, Xavier connected with Edison Ortega, our Chief Operating Officer. Their relationship exposed him to the role community banks can play in creating wealth-building opportunities for small businesses and individuals historically excluded from the financial system.
It was the kind of career impact Xavier wanted. He continued to volunteer and lead teams in his construction work, but when COVID-19 hit our city, the desire for connection and local impact increased. Xavier witnessed the pandemic's immediate effect in his community and home, The Bronx.
"I witnessed dozens of businesses shut their doors," he says. "In Black and Brown communities, many small businesses were already barely surviving. So, when we experience a catastrophe like the COVID-19 pandemic, it exposed all their weaknesses."
In August 2020, Xavier joined our team as a Business Development Officer — just in time to step onto the front lines of emergency business lending via the Paycheck Protection Program (PPP). Since he began his tenure, Xavier has helped dozens of small businesses and nonprofits access the funds they need – and may not be received from a larger financial institution.
Most recently, he helped the Lehman College Performing Arts Center acquire a PPP Loan to continue supporting their 57 employees, even as their doors remain closed in compliance with social distancing regulations.
"I feel so proud that we were able to secure PPP funding for the Lehman Performance Arts Center," he says. "It's one of the few places in The Bronx that provides low-cost or free opportunities to engage in culture. The value they bring to The Bronx is immeasurable, and as a community bank, we recognize that, as we do for all our small business neighbors."
Xavier sometimes wonders how he transitioned from a career in construction to banking. But to us, it seems like a logical step. Xavier has always been a builder, but now – instead of building structures – he builds up small businesses and nonprofits, building up communities. We are so lucky to have the leadership of Xavier, who embodies that mission.
"Our hands-on customer service is vital for our community," he continues." It's an honor to bring much-needed investment to The Bronx and to learn from my colleagues every day."
To learn more about our commitment to building up our community, check out our work with our partners: The Bronx Museum of the Arts, Chelsea Restoration Project, Ultranauts, and Harlem Pizza Co. If your small business or nonprofit needs lending support, don't hesitate to reach out. We can't wait to meet you!