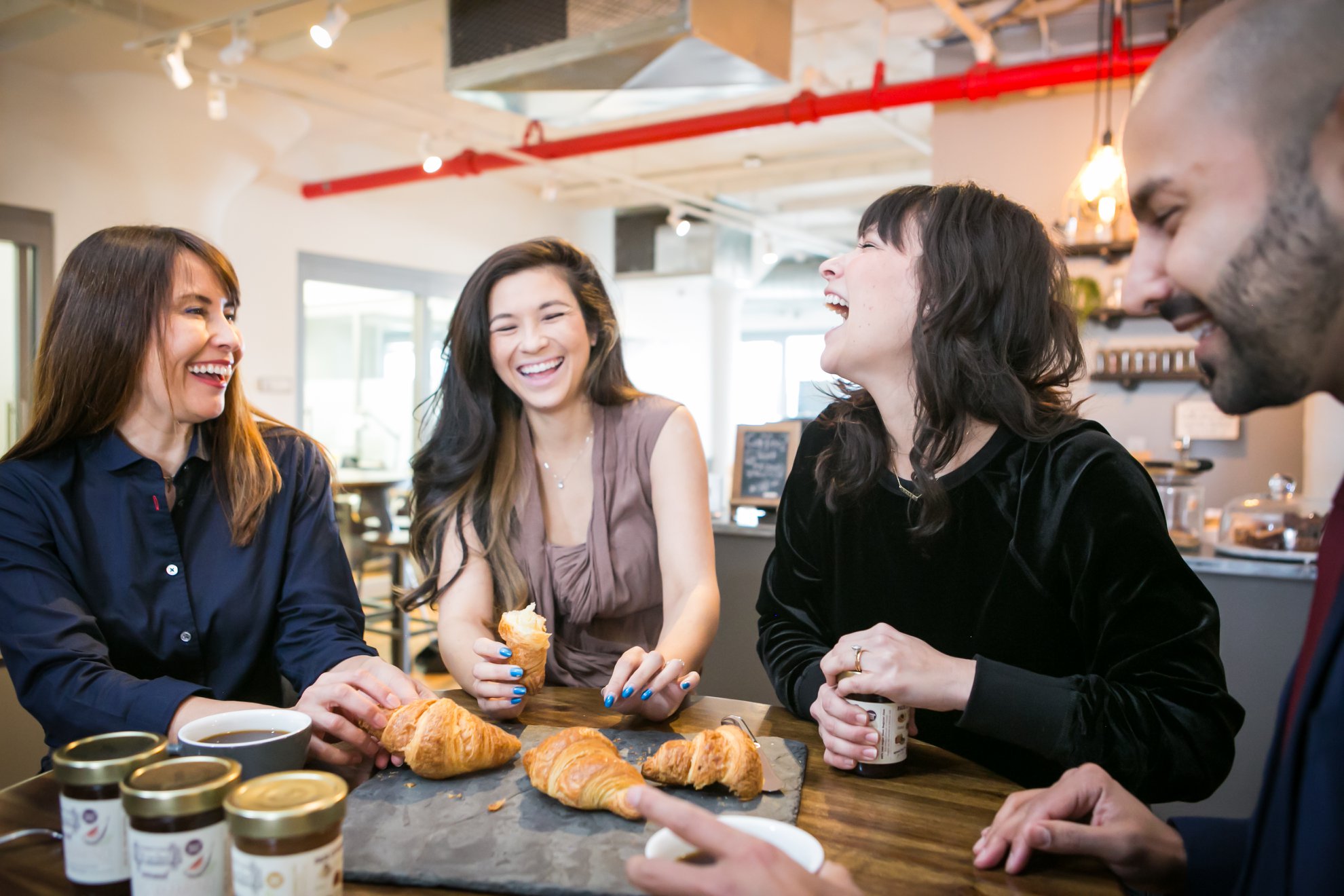 Ines Marino, our Director of Small Business Lending (left), with Jessica and Sabrina, Founders of The Jam Stand (middle), and Akbar Rizvi, our Chief Lending Officer (right). The Jam Stand partnered with us in our Small Business Grow Program. 
We are proud to have received an "Outstanding" Community Reinvestment Act Rating
For us, it's just us being us and doing what's right for our communities; investing our lending dollars locally—into the neighborhoods of the Bronx, Harlem and other parts of New York City that are often neglected by the banking industry. It's the reason we opened our doors in 2007.
That year our CEO, Demetris Giannoulias, and his founding team were determined to create financial access, the ability to build credit, save money and ultimately, prosperity for the families and small businesses of New York. Eleven years later, we know we've made a difference, and we are proud that our federal regulators acknowledge this too.
Just last week we received an "Outstanding" Community Reinvestment Act (CRA) rating from the Federal Deposit Insurance Corporation (FDIC). Enacted by Congress in 1977, the CRA started as an effort to ensure that banks provide responsible lending in areas where they headquarter. Previously, many banks opened branches in low-income neighborhoods but lent only to more affluent neighborhoods. The goal of the CRA is to minimize redlining and other types of systemic financial exclusion, requiring banks to make loans where they have branches. For us, as a for-profit, for-mission, Community Development Financial Institution (CDFI) and B Corp,  financial inclusion is at our core.
"We make credit available to people in low and moderate neighborhoods who may have no other affordable options," says Melanie Stern, our Community Reinvestment Act Officer, and Director, Consumer Lending.
Our 2018 CRA rating report includes these highlights:
The distribution of borrowers reflects excellent penetration among borrowers of different incomes
The institution's performance in making qualified investments and providing branches and other services and delivery systems enhances credit availability.
What does this mean? In two years alone we made 795 small business, multi-family and consumer loans across New York City amounting to  $50,555,000. Our Small Business Micro Line of Credit and Grow Loans range from $10,000 and $250,000 and our consumer loans, the Employee Opportunity, Credit Builder and Start Loans range between $1,000 and $2,500. We've seen the power of microlending to open doors and create new beginnings for small business owners and families time and time again.
Eric Pallas, our President, says "As a CDFI and B Corp Bank, lending to businesses and consumers in underserved communities is central to our mission. We are pleased that the FDIC has recognized us with an "Outstanding" CRA rating and that we have hit the mark with an excellent record of meeting the credit and financial services needs of low- and moderate-income communities."
We'd love for you to see what financial inclusion looks like in-action. Join us on March 1st for our TGIF-Thank Goodness It's Friday Financial Resource Fair at our Bronx headquarters from 1 pm to 4 pm. Learn more about our affordable banking products or reach out to Melanie Stern, Director of Consumer Lending and Community Reinvestment Act Officer at 718-879-5198 or [email protected]