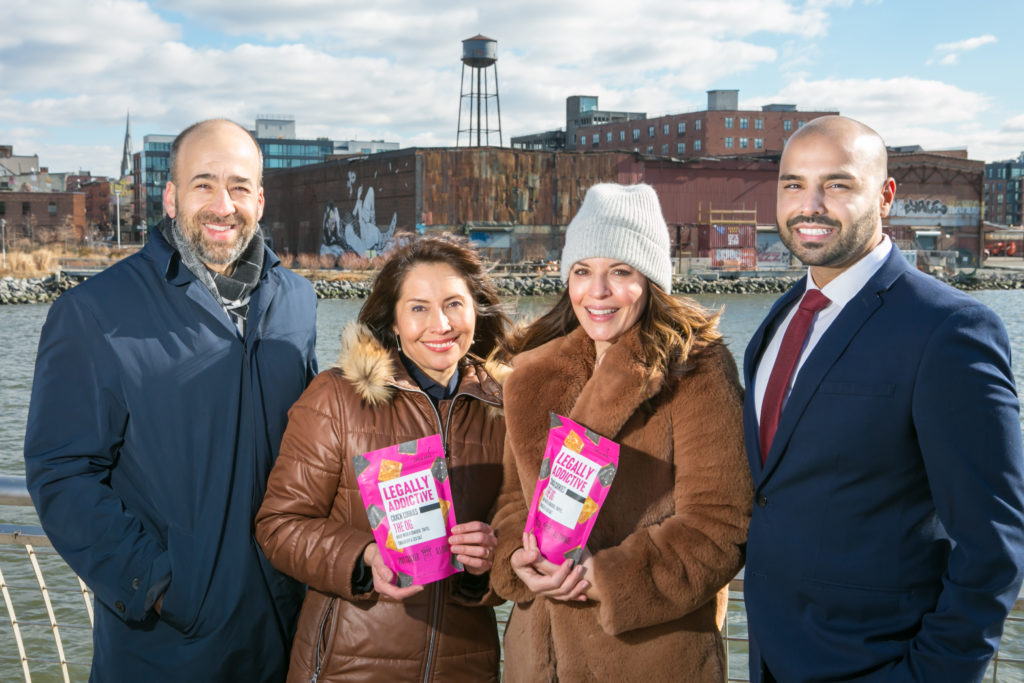 Pictured Above: Legally Addictive, one of our very successful small business clients in New York City, with our CEO and CLO
Just a few weeks ago, we hosted a 'Bronx Small Business Resource Fair.' The staff of New York City's Office of Small Business Services (SBS) joined us at our Bronx headquarters.  Dozens of local businesses and budding entrepreneurs attended to connect with them and to learn how to grow their organizations. We were thrilled to partner with Councilwoman Vanessa Gibson to host this event.
The purpose of the gathering was for city agencies to offer critical information to small business owners as they launch companies in the Bronx. Equally important, agencies shared about new business regulations. From the Department of Environmental Protection to Sanitation and Consumer Affairs, businesses learned how to avoid easy violations and keep their businesses in good standing.
Our CRA Officer, Melanie Stern, opened the event by sharing about our mission, noting the commitment from the city representatives to the thriving of the local economy in the Bronx.
"The city representatives with us today are committed to the growth of small businesses as they are a key part of a thriving community. Additionally, they understand that an outcome of gentrification is business displacement," said Melanie.
In his opening remarks, SBS Commissioner Greg Bishop highlighted important SBS initiatives. He spoke about how important it is for small business owners to understand local regulations, so they avoid hefty fines. Recent SBS  initiatives include "We Fund Credit," providing affordable lines of credit to women entrepreneurs and "BE NYC," helping more black-owned businesses start and grow.
Our co-sponsor, Councilwoman Gibson, welcomed our guests and talked about the numerous ways community and government collaboration can support the viability of the small businesses in the neighborhood. She highlighted recent efforts of how the city stepped in to support the sustainability of a multi-generational,family-owned sports apparel retailer near Yankee Stadium.
We are proud to partner with and support the hardworking city officials, entrepreneurs, and community change agents in the Bronx. And, we are grateful to be a community-focused bank, serving as a resource and gathering place for our neighbors. Thank you to the SBS, Commissioner Greg Bishop, and Councilwoman Gibson for co-hosting a very special day.
Read about SBS. Learn about our Small Business Lending Program. Open a Small Business Checking account.